The Best 'Bachelor' Recap You'll Ever Read: Fantasy Suites Or House Of Horrors?
Happy International Women's Day, people!! What better way to celebrate empowering women than by watching a conventionally attractive man rail three of them in one weekend? That's right: Fantasy Suites are here! If it feels weird to watch what is essentially a three-day orgy take place during the height of a pandemic—you're not alone in those feelings! Never mind that Heather probably had to undergo more testing to drive that minivan within five feet of production than any of these people will have had before they swap bodily fluids for 72 hours straight. But you know, cheers to love and all of that.
Two weeks ago, Matt narrowed his group of women down to the final three: Michelle, Bri, and Rachael. But before we get to the sex, Matt tells us he can't move forward in his Bachelor journey without first solving his daddy issues. Um, Matt, I'm glad you're working on yourself and all of that, but don't you think you should have worked on those intimacy issues before coming on a show that ends in a rapid-speed engagement? It took me and my therapist an entire year just to talk through the time the samples boy at Costco did not return my flirting, and you think one ambush is gonna cut it?
Okay, Matt is even gigantic compared to his own father. How is he so tall? He could fit his dad in the pocket of his jeggings!
MATT: You cheated on my mom and that has permanently altered the way I trust people and engage in romantic relationships.
MATT'S DAD: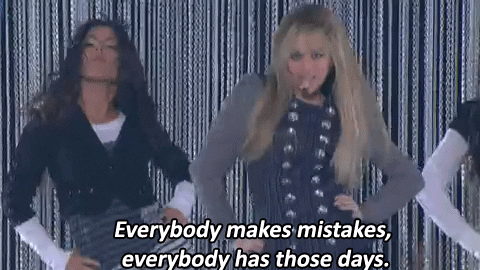 This conversation feels very… not staged. I'm shocked. Matt is being open and vulnerable. At one point he cries in the interview room. This is the most emotion I've seen out of him all season, and I'm including the time he almost killed Bri with a dune buggy.
I'm not sure what Matt was hoping to get from this conversation, but their talk ends amicably. Matt's dad says he's going to try more. Matt says he'll try more too—he'll try more to muster up the energy to pretend to want to bang those three women who are in love with him. All is right in the world.
Michelle's Fantasy Suite Date
Now that Matt got the Chuck E. Cheese thing out of his system, he's ready to make sweet, sweet love to the longest-limbed human I've ever seen. You can tell Matt is really into Michelle because he came dressed to the date wearing jeans that are actually painted on him. Matthew! Save something for the bedroom, buddy!
For the day portion of the date, Matt takes Michelle to the Pennsylvania Dutch Spa. I think this is supposed to be relaxing and romantic, a way for Matt to literally butter Michelle up before she finds out in the fantasy suite that Matt's open-eye kissing thing extends to other parts of the bedroom as well…
Okay, I've never watched a fantasy suite date before that made me this nervous for a girl's pH levels. They're pouring hot butter on each other, rubbing oatmeal into every crevice of their bodies, soaking in baths of what I assume is unpasteurized milk—this entire date is a cautionary tale my gyno told me to scare me about getting UTIs.

The more Matt and Michelle talk, the more I feel like they are pretty perfect for each other, which I'm sure means Matt will run as fast and as far away from her as possible. Michelle talks about how her parents taught her to model healthy, loving relationships. Matt says he didn't have that growing up, but Michelle still thinks he's her person anyway. I really want these two to work out. I mean, with wingspans like that, if they ever procreate their children could reform Mt. Olympus! Think of the possibilities!
More evidence that Matt is super into Michelle: He shows up to dinner showing zero skin from the chin down. Seriously, where does this man shop? How does one amass a wardrobe that consists of turtlenecks and skinny jeans and almost nothing else? ABC, I need answers!
MICHELLE: I would truly love the opportunity to get to know you better.
ALSO MICHELLE:

Michelle accepts the overnight invitation, and BOY, to be a fly on the wall when she explains this to her fourth graders in a few weeks. I'm sure little Ethan will ask her the hard questions again, like if she came or if she just moaned a few times until he stopped jabbing the walls of her uterine lining and called it a day.
Okay, why does this morning after look so tame? They're lounging on the bed and Michelle is wearing an entire outfit underneath that silk robe. The only signs of any intense ardor is a singular rumpled pillow on the ground. Like, did they lose sleep having hot sex or because Michelle taught him the song to remember all the U.S. Presidents? I honestly can't tell.
Bri's Fantasy Suite Date
Bri's up next, and she's about as confident about her place in Matt's heart as I am that I can pull off mom jeans. She was his last pick at the last rose ceremony, and thinks that might be an indicator of where their relationship ranks compared to his with the other girls. I'm not going to say this is all in her head, because the "fantasy" date he has planned for her involves hiking boots and a tent from Costco's summer sale. Like, she knows you already rubbed hundreds of dollars worth of raw milk all over Michelle's supple body yesterday, and you think she's not gonna judge that y'all's first time involved thermal underwear and a rock wedged in her spine?
BRI: You know how to pitch a tent?
I have a feeling she is not talking about where they're going to sleep tonight. No one could "pitch a tent" in pants that tight.

Oh okay, phew. Bri is allowed out of Matt's Blair Witch Project and taken on some semblance of a real date. For the evening portion he takes her to an actual dinner at a place with an actual roof over their heads. A far cry from the boiled water and power bar situation Bri was probably envisioning hours earlier.
Wow, Bri looks absolutely stunning this evening. I wish I could wear a dress like that and not have to be encased in head-to-toe Spanx or undergo some sort of structural engineering with Kim K's body tape.
Matt and Bri bond over their absentee fathers, and he is really using this same story to get into all of their pants. Like, no script change or anything from when he gave this speech to Michelle. Bold. I guess this is the least his dad could do for him. He didn't need quality time, he just needed this story to recycle in case he ever felt like getting laid.
Okay, Bri understands what to pack for a night alone with your man. The cameras cut to their morning after and she's draped in lace and silk. She's cooking breakfast with pants that have slits up to her vagine. She's pulling out alllll the stops. I just really wish I could see this for her. I think Matt is attracted to her and understands her, but they're almost too similar or something. I don't think he wants to end up with someone who has a similar family situation. But perhaps I'm reading too much into these strangers' lives.
Rachael's Fantasy Suite Date
Rachael is last this week, which I'm convinced was a strategic move on production's part so the viewers back home could watch her slowly come apart at the seams over the last 90 minutes of this episode. I will say, her crying and pouting routine is really showing her age. What? You're telling me you've never slept with a guy who's actively sleeping with other people while he's emotionally invested in you? What are you, 12? Grow up.
Rachael asks Matt how he's been, and boy, is that a loaded question. Matt can tell that Rachael is being weird and he has questions. Well, get in line, buddy, because so do I. First up: what's going on with the cut-out of that crop top? Why the belly button? Is it a Gen Z thing? Is the U-shape important? ABC, I need answers!
Okay, Rachael is being reallll pouty on this date. She freaks out halfway through their ceramics activity and pulls Matt aside to talk privately. Nothing is more of a mood killer than insecurity, let me tell you.

RACHAEL: This week is the lowest I've ever felt.
MATT: Well if it makes you feel any better, Bri had to pitch my tent for me!
Matt, she doesn't want to hear about your handjobs! Keep that stuff to yourself.
I just don't understand why Rachael is so freaked out. She just graduated college, like, yesterday. Surely casual sex is a culture she can understand!
By the evening portion of the date, Rachael has completely forgotten about the fact that Matt has swapped more bodily fluids in the past 72 hours than a Walgreens COVID test kiosk. Rachael shows up to the dinner in a hot little red number that has Matt actually licking his lips at the sight of her. Vomit.
I think he knows she's really hot and really into him and it's giving him the craziest boner. Also, watching him be so into Rachael, who (all controversies aside) is clearly the youngest and most immature out of the ladies he has left, is making me think less of him. If this is the kind of girl he wants to pursue, then he's not ready for marriage. YOU'RE A SHAM.
The Rose Ceremony
We don't even get a morning after from Matt and Rachael's date, and that's how you know the sex was good. They couldn't even tame it down for the cameras. I'm imagining Rachael staggering out of that suite, her neck raw from Matt's turtleneck chafing. It's best that footage remains in the vault, I think.
Instead, we jump straight into the rose ceremony. All of the ladies are decked out in black, which I can only assume is because they are mourning the loss of their dignity. Carry on, gals.

HOLY SH*T. Bri is going home? But she's wearing a high-neck dress! She's speaking his love language!! This is possibly the worst rose ceremony to be sent home at. Now all of America knows who gives the worst blowjobs. Plus, she left her high-powered job for this. My heart is truly breaking for her.
And that's all she wrote, kids! See you next week for the epic finale to a season that definitely wasn't already spoiled for us five weeks ago. Until then!
Images: @bachelorabc /Instagram (2); @ABC (2); Giphy (1)
The Best 'Bachelor' Recap You'll Ever Read: Hometown Head Injuries
Hometowns are hereeeeee, and boy, has it been a journey. Is it just me, or has watching Matt whittle down his group of ladies to the final four felt a little like surviving a middle school locker room during the height of puberty? Michelle and those arms definitely look like the type who could give me a wedgie, and Rachael has a face that says "I would start a rumor about you using super jumbo tampons." But, you know, I'm sure Matt's wife is in there somewhere!
As I've mentioned, this week is Hometowns, where we'll get to meet the families of Matt's final four women: Michelle, Rachael, Bri, and Serena P. The theme of this year's Hometowns is "you can never go home again," mostly because it would take too many COVID rapid tests, and production already wasted their emergency stash on Heather. Shame. If you'll recall, last season's quarantine hometowns were… something. For those of you who missed it, just imagine the production value of a high school's performance of Mamma Mia! but, like, without the pride of a bunch of art geeks hoping to use the set design on their college applications and more just Chris Harrison's least favorite ABC intern cobbling something together with rubber cement and a sharpie. So, this week should be fun!
Michelle's Hometown

We're first whisked off to Michelle's hometown of "Minnesota." Minnesota is in air quotes here because I'm assuming we will see nothing of the actual state during this date. If anything, I imagine ABC will project a Pinterest mood board of "cold stuff" on a green screen and hope we just get it.
Okay, this is kind of cute. Michelle introduces Matt to her alter ego: "Miss Young." Miss Young is her teacher personality whose kink is apparently having her third graders grill Matt about how many kids he wants and if he uses his hands enough during foreplay. Seriously, these questions are so invasive! Especially Ethan's. That kid has no chill. 
Also, be real, Michelle. Did you make attendance mandatory here? I can only assume permission slips must have signed for this as well? And can I just say, Matt's pants are VERY tight. I almost need parental controls on my TV to endure seeing those thighs, I can't imagine the effect of seeing those bad boys live and on Zoom. 
My first impression of Michelle's family is this: they're HUGE. Are we sure she's actually from Minnesota and not from whatever place birthed Hagrid? They're SO tall, it's insane. My second impression of the family is that they need to be protected from the franchise at all costs. They are too precious for this Earth. Her dad has a voice that could soothe my anxious dog during a thunderstorm, and her mom is wearing head-to-toe Costco in the most endearing of ways. They both seem deeply concerned that their daughter would accept a marriage proposal from a man in a tweed bomber. They're not wrong. 
The date culminates in the most wholesome display of family dynamics I've seen on my screen since Boy Meets World went off the air: a family game of basketball. Excuse me, but what?? Like, I did not know that a Bachelor date would be my inspo for setting my dating standards in 2021. Brb, just going to update my Ship profile to say "If you want to be my lover, you gotta get with my entire family and play a low-stakes game of pickup basketball."
MICHELLE: I told Matt I loved him and he gave me a positive smile in return.
ME BOOKING THE NEXT FLIGHT TO PA: 

A positive smile? That's it?! He just had a hot, confident woman with legs the length of my entire body tell him she loves him even with his turtleneck fetish, and the most feeling he can muster up is a lukewarm smile? Are you kidding me with this, Matthew? Are you into any of the women? Because right now I really couldn't say! Do you even want a wife? Or just a roommate whose pants you can borrow? Someone make it make sense. 
Rachael's Hometown
The racist is up next! Oops sorry, I meant Rachael is up next. She wants to show Matt what life in Georgia is like, and it all just hits a little differently now that we know her TimeHop is full of "Old South" throwbacks.
RACHAEL: *blindfolds Matt* I can't wait to show you Georgia! Do you trust me?
ALSO RACHAEL: We're here!!

Oh, no it's cool, guys, she's just going to shove him out of a plane! Luckily for her, Matt considers near death experiences to be foreplay, so he's really into it. 
Holy sh*t. Rachael lands like a cracked egg on the pavement. Okay, why was that landing so bad? What kind of janky skydiving place did she book for this? Also, I love that they make her finish out this date even with whiplash. Matt's like, trying to make out with her while she's still peeling astroturf out of her hair extensions. She just face-planted, full speed from the sky, into the earth. At least wait for her concussion to subside. 
We finally meet the family and they're… ambivalent about Matt. Honestly, there's not much more I can say about this date. Rachael seems really into him even with her parents voicing concerns. She even wanted Matt to ask her dad for his blessing to get married. You can tell when she asked Matt about it he was like "oh right, we're supposed to get engaged at the end of all of this." Yes, you are buddy! Better start acting like it. 
Bri's Hometown
I love that these are not Hometown dates as much as elaborate ways to maim Matt. Michelle was the nicest about it with that bike riding excursion, but Rachael was hoping he'd get the shoddy landing, and Bri is actively trying to crash him into a tree while they're off-roading in that Jeep. 
BRI: Do you remember that one time you almost killed me?
ALSO BRI: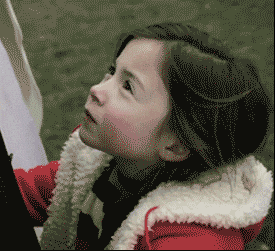 AHAHAHAHA. I love that Bri has been holding this huge grudge since week three. God, I hope she kills him. 
Also, as hot as murder is ladies, where are the real hometown dates? If I don't see at least one high school yearbook photo from the 2000s complete with crimped hair and Hollister tees, I swear to god I'm going to lose it. 
Bri's family consists of her mom, BFF (who's also named Bri), and baby sister. Okay, wow her "baby sister" is a literal baby. I was expecting to meet some Gen Z-er in mom jeans ready to fire off some scathing critiques of Matt's TikTok, not this squishy bundle of cute. 
I cannot get over how gorgeous Bri's mom is, and also how young she is. She could be a contestant! They could have gone on this show together and rivaled The Twins™ for most outrageous professional description. 
Also, I don't think Bri's mom likes Matt very much. First off, Matt dodged almost all of her questions about how he sees the future with her daughter. Second of all, she keeps saying "we can mend your heart together" as if she's already has pints of Ben & Jerry's on deck in the hotel room should her daughter blink twice for help. 
Bri thinks that the reason she hasn't said she's falling for Matt yet is because she has trouble being vulnerable, but I think it has more to do with the fact that she knows nothing about this guy other than the fact that he has a penchant for skinny jeans and turtlenecks. Even so, she blurts out an "I love you" before the end of the date. Matt takes this as an encouraging sign for their relationship, but pointedly ignores that fact that when she said the L word it was accompanied by the facial expression of swallowing glass. Yeah, I think these two will go far. 
Serena's Hometown

Last but not least, we have Serena's hometown. Serena appears to be the only one who didn't get the memo that "hometowns" is actually code for "create an elaborate death trap for Matt," so she sends him to Canadian bootcamp instead. Also, I love that Serena's hometown is just the entire country of Canada ,and that apparently the most defining moments of her childhood involve the Canadian national anthem and eating the most disgusting looking poutine I've ever seen in my life. 
SERENA ON THIS DATE RN:

Okay, Matt's pants are out of control. Those jeans are practically painted onto his body! I'm shielding my eyes watching this hockey game for fear a g-string might pop out of those jeans when he leans over to hit the puck. 
Okay, Serena is soooo normal. She's giving me huge Hannah B vibes, and by that I mean she's relatable AF. Matt says as much when he meets her parents. He's like "she was so normal" which sounds like an insult, but I get it. That said, I don't think Serena is that into him. Her sister even says she doesn't look "smitten" with him, and I would have to agree. 
SERENA'S SISTER: Do you love him?
SERENA: ….yes?
SERENA'S SISTER: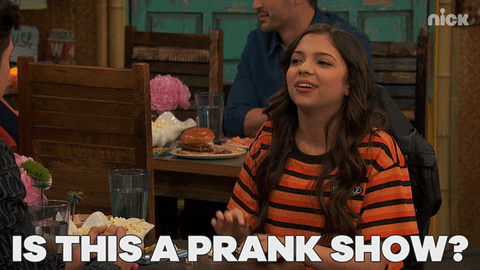 AHAHAHA. This sister is savage. I love it. 
I do think Serena is talking herself into this relationship. I'm sure she'd be into dating Matt, but marriage? Eh, not so much. The end of the date is pretty bleak. She tells Matt she's having doubts about their relationship and he reacts with all of the emotion of a toaster. I know I used to give Lauren B a lot of sh*t for maybe being an animatronic fembot crafted in the bowels of ABC studies for the sole purpose of being Arie's dream girl, but now I'm starting to wonder if they manufactured Matt too. He's just way too cool under pressure. 
The Rose Ceremony

Before the rose ceremony begins, Matt tells Chris Harrison that he got a bad feeling from his hometown date with Serena. In what I'm sure is truly altruistic in motive and has nothing at all to do with manipulating a grown man into crying for ratings, Chris encourages Matt to talk to her right now. What's the worst that could happen! 
Matt's like, "I need answers, she needs to talk to me" and BOY does he get them. Serena says Matt's just not her person and essentially sends herself home before the rose ceremony. To her credit, she did find a very nice way to say "it's not you, it's me." 
SERENA: *dumps him*
MATT:

I am dead that he just asked her to walk him out and then proceeded to have his own sad limo exit. Like, Matt there's no need to have this tear-stained confessional. You're already the bachelorette, buddy. 
Matt is visibly shaken by his encounter with Serena. He hasn't felt this betrayed since his trainer left him for a different CrossFit. Luckily, we have Chris Harrison here to offer warm words of encouragement in the form of fearmongering. He's like, "and are you worried no one else likes you, because I would be." You're ruthless, Chris. This is not the time!
At the rose ceremony, Matt tells the ladies that although he's given off tepid expressions of feeling at best and has promised nothing of an engagement at the end of this other than "we'll just have to see where we're at," that they better step tf up and fulfill their contractual obligation to make him look good. Jumping ship so late in the game is a bad look for his brand. He tells them to think long and hard before accepting any of his roses and then immediately calls Michelle's name before finishing his last sentence. The scared straight tactics work because all of the women accept his roses. 
That's it for this week, freaks! Start psyching yourselves up for next week's "Women Tell All", because Queen V and her under-eye bags are coming back, and I could not be more thrilled. Until then!
Images: ABC/Craig Sjodin (3); Giphy (6)
UPDATED: The 'Bachelor' Drama With Rachael Kirkconnell & Chris Harrison, Explained
Can you believe that just a week ago I was over here thinking that this season of The Bachelor's biggest racism problem was a few fragile white girls bullying the other contestants? I mean wow, things sure did escalate quickly, because now we have a frontrunner with a social media rap sheet of behavior that ranges from "should have known better" to "overtly racist". And if that wasn't enough, we also have a host (Chris Harrison) who went on television to defend her, in response to which there is now a change.org petition with over 10,000 signatures calling for him to be fired. Harrison has since apologized, but there is a lot to unpack here, so for those of you that don't follow Bachelor Franchise controversy like it's a toxic ex that you still have feelings for, let me break it down for you.
Rachael Kirkconnell's Problematic Social Media History Emerges
Piecing together a Bachelor contestant's personality, political beliefs, and any problematic skeletons based on their social media history is today's version of the game Clue, and I'm ready to open the envelope on Rachael displaying a history of racism. TikToker feministmama has summarized all of the evidence that's out there on the internet that ABC couldn't seem to find (or just didn't care to). I encourage you to watch the videos, but here's the TL;DR version. Among other things, Rachael:
– Liked insensitive photos on social media (such as one with a Confederate flag displayed, and people wearing culturally insensitive costumes)
– Culturally appropriated indigenous culture at multiple costume parties
– Re-shared QAnon conspiracy theories, and most notably:
– Attended an "Old South" plantation-themed ball in 2018
Look, much to my parents' disappointment, I am not a lawyer. But I think we can all agree that the evidence points to this being a very bad and pretty racist look. And these stories have been circulating for a few weeks now, so if any of it was false you'd think that Rachael would have said so by now. I know ABC has a lot of control over when contestants can speak publicly and what they can say, but if Rachael could confidently say "those pictures are Photoshopped," then I think they would have let her.
What Does Matt James Think?
I've been watching Matt as the Bachelor for over six weeks now, and I still couldn't tell you anything about him other than: he's tall, he likes to work out, and he's really into Jesus. So as a lead who hasn't had much to say all season, it's not surprising that he hasn't had much to say about this. Especially since it seems pretty likely he chooses her and maybe they're engaged? 
In response to questions about the allegations against Rachael during an interview with Entertainment Tonight on February 2, he said, "Rumors are dark and nasty and can ruin people's lives. So I would give people the benefit of the doubt, and hopefully she will have her time to speak on that."
First of all, an actual photo of her at an Old South themed event is not a rumor, second of all, this statement has "vetted and approved by Bachelor production" written all over it, and third of all, this response has big "Garrett getting exposed for liking problematic memes" energy. Judging by this response alone, it seems like Rachael goes pretty far in the show, if she doesn't end up winning.
And Now A Word From Chris Harrison
Unlike Matt, Chris Harrison (unfortunately) had a lot to say on the matter, sharing close to 15 minutes of his thoughts on Rachael, what he likes to call the "woke police" and for some reason, a bonus mention of racist games he played as a kid growing up in Texas (literally, why?), during an interview with Rachel Lindsay, the franchise's first Black lead, on ExtraTV. Although he later apologized (more on this later), his words were pretty on-brand for Harrison and Bachelor production, and by "on-brand" I mean, he made excuses for racist behavior and instead put the blame on those calling for accountability aka the aforementioned "woke police''.
During the chat, Chris Harrison basically claimed that back in 2018 (three years ago, for those of you counting) when Rachael attended the Old South ball, she couldn't possibly have known that romanticizing slavery was bad, that she deserves "grace, understanding, and compassion", and that we should give her time to reflect and wait patiently for when she is ready to speak. To me it felt like Harrison was defending Rachael like he has his own Antebellum plantation-themed wedding planned for the spring and he doesn't want to get sh*t for it. And if you, like Chris and Matt, still want to give Rachael the benefit of the doubt, here are a few things that happened prior to Rachael attending that racist-ass ball in 2018: 
– The Kappa Alpha national office (the fraternity that hosted the ball) had officially banned these events for being "culturally insensitive" in 2016
– Rachel Lindsay's 2017 season of The Bachelorette aired, where a contestant's racist tweets were kinda a big deal
– The BLM Movement was founded (2013) in response to the acquittal of Trayvon Martin's murderer and gained traction from countless other similar situations
Bachelor Nation (Sort Of) Entered The Chat
It looks like I am not alone in being infuriated by what comes out of Chris Harrison's mouth when you let him say more than "ladies, this is the final rose tonight". A petition calling for him to be fired has thousands of signatures. Bachelor alumni were also incensed, and took to social media to share their thoughts.
Former Bachelor contestant and outspoken critic of the franchise, Ashley Spivey, was vocal on her Instagram stories and shared a number of tweets criticizing the interview:
We can leave grace and space for learning while still demanding accountability. I feel like @chrisbharrison expresses more empathy for people who romanticize the confederacy than people who are harmed by white supremacy in this clip. So disappointing. https://t.co/Lw2BabkLpb

— Emma Gray (@emmaladyrose) February 10, 2021
Rachel Lindsay responded to the same thread with, "my days are numbered," perhaps alluding to the fact that this may be the final straw in her relationship with the franchise (she hosts the Bachelor Happy Hour podcast with Becca Kufrin). 
My days are numbered

— Rachel Lindsay (@TheRachLindsay) February 10, 2021
And Taylor Nolan, a contestant on Nick Vial's season of The Bachelor and season four of Bachelor in Paradise, called Harrison out on Instagram: 
View this post on Instagram
Since Chris Harrison's interview, some others in the franchise have spoken out about the controversy, but thus far, we're still waiting on any comment from Rachael or the franchise as a whole.
Followed By, An Apology From Chris Harrison
Approximately 24 hours and a million Twitter call-outs later, Chris issued an apology:
View this post on Instagram
Look, I'm glad he said something—I have to admit, I did not expect it. But is it just me, or did this apology somehow manage to sidestep any actual condemnation of racism? He ends his apology with a "promise to do better", and I can't wait to see what "better" means. 
UPDATE: 
In the 24 hours since we first published this article, many more members of Bachelor Nation shared their concern and criticism of Chris Harrison's words and support for Rachel Linsday, who has often been a lonely voice when it comes to holding the franchise to account. The women from the current season issued a joint statement:
View this post on Instagram
And ABC finally let Rachael Kirkconnell finally said something, posting this apology on her social media accounts:
View this post on Instagram
As Rachael herself mentioned in her Instagram story, this apology is not for me or anyone who isn't a person of color to accept.
This does feel like a pretty big moment for the franchise, one where a majority of its "nation" is taking a stand against racism and anyone making excuses for it. Here's to hoping this is the moment production finally decides to make a change.
Images: ABC/Craig Sjodin; emmaladyrose, therachlindsay / Twitter; taymocha, chrisbharrison / Instagram