The Best 'Bachelor' Recap You'll Ever Read: The Queen's Gambit
Welcome back, friends, to your regularly scheduled Bachelor recap! I wish I could say that the most outrageous thing to happen over the last seven days was a sexually liberated millennial brandishing a giant sparkly dildo within 20 feet of Chris Harrison, but, you know, the coup. Despite the chaos our world is falling into, I'm still here, I'm still persisting. By "persisting" I of course mean that I'm half a bottle of Charles Shaw deep and have spent the last seven days Googling pictures of Matt James' abs to keep up morale. We all do what we can. 
Last week The Bachelor started off with a bang, and I do mean that literally. Matt James spent his first two hours as ABC's leading man being utterly delightful and setting off a chain reaction of female orgasms across the country after his rose ceremony prayer. Two seconds into this week's episode and I can already tell that ABC is going to be capitalizing on that energy for this week. Before we can even transition into any dates we're treated to at least five minutes of b-roll of Matt James reenacting every hot guy dating app profile pic in one morning. He's on the Peloton, he's doing sit-ups, he's caressing his happy trail in the shower, he's walking through fall foliage, he's trying out some knits. I can only assume that a shot of him reading a devotional in only a towel will be on the agenda for next week. 
Bri's One-On-One Date

The first one-on-one date is awarded to Bri, and is it just me or do they already look like a couple? Or at least like two people who would look great together doing an unboxing video. Matt says he hasn't gone on a date in "forever" and I guess we're just not counting the month-long bacchanalian orgy that was the Quarantine Crew? Come talk to me when your last interaction with the opposite sex involves thanking your local grocery store cashier as he reaches around the plexiglass to put your change in your double-gloved hand, mmkay?
Oh, good. It seems Victoria is going to continue with this persona of a 13-year-old girl whose mother has the audacity to breathe near her in public. Carry on. 
QUEEN V:  I'm not jealous! I just, like, want that. 
YOU JUST DEFINED THE WORD "JEALOUSY", YOU IMBECILE!!! I feel as if Victoria is the kind of girl who thinks Instagram captions count as "reading." I tremble for the youth of America. 
Back to Matt and Bri's date. Matt decides to take her ATVing through Pennsylvania forestry. I'm not sure what kind of girl he thought Bri was when he was planning this date, but the head-to-toe Revolve outfit she's wearing should have been a huge indicator. Lol, Bri is equally skeptical. She's like, "I'm glad I was able to leave an impression on him after the last rose ceremony but how was that impression… mudding??" You're right, it doesn't make sense!! 
BRI PRETENDING TO LOVE THIS DATE RN: 

Okay, this date is the stuff of nightmares. Not only will she be soaking that outfit with off-brand Dawn in her hotel room's sink from now until the final rose ceremony, but he's got to ruin her hair too?? Did anyone else see him practically give her a nuggie with his muddy fist after they took a tumble on that ATV? MATT, DO YOU UNDERSTAND THE FINITE RULES OF HAIR CARE?! DO YOU?? Honestly, I feel for this girl. 
Production must have decided that was enough emotional waterboarding of the influencer for this date, because they reward her with a Matt James hot tub soak. I love when they pretend these dates are about "making connections" rather than the thinly veiled excuse to have Matt disrobe on camera that they are.
View this post on Instagram
Originally, Bri and Matt had bonded over both being raised by single mothers. Tonight, we learn that Bri's mother was actually 13 when she had her and, despite their close relationship growing up, their relationship is more tenuous now as her mother is pregnant and starting a family with someone new. This is so personal, I don't even know what to do with this information. I'm pretty sure the most vulnerable I've ever been with a guy was when I told him my favorite book was a YA romantic fantasy and didn't immediately backpedal the statement after he laughed in my face and said "no, seriously, what's your favorite book?" Damn, this girl is BRAVE. 
Okay, I do actually really like Bri. She seems super chill and like she might actually be able to articulate her thoughts in an argument. I'm impressed with how well she carries herself, especially at her age. I'm pretty sure when I was 24 I was still blacking out at bottomless brunch and letting guys feel me up in random clubs in the Lower East Side. 
The Group Date

This week 18 girls—18!!!—are on deck for the group date. I'm sorry, but that's a ridiculous amount of people for a group date. I've seen fewer girls getting packed in on a tractor for a Nashville bachelorette party. These girls are going to be lucky if Matt even says their name during roll call, let alone if they get any alone time with him! 
The women are asked to don wedding dresses for a wedding themed photo shoot, but before even half them can make it through their shoots, Chris Harrison decides to put a little twist on things. You know, if a casual fight to the death can be considered a "twist." I guess nothing says "romance" and "happiest day of your life" like gladiatorial games.

QUEEN V: I think my team is a bunch of queens and their team is a bunch of gestures.
Yeah, and that "gesture" is the middle finger, Victoria. 
They begin this demented game of capture the flag, and I've seen cleaner prison riots. MJ is over there practically sharpening her shiv, Queen V is snapping wet rags in people's faces with the full extent of her rage, and Rachael looks like she would rather die on that muddy field than lose out on any alone time with Matt. 
RACHAEL DURING THIS DATE RN: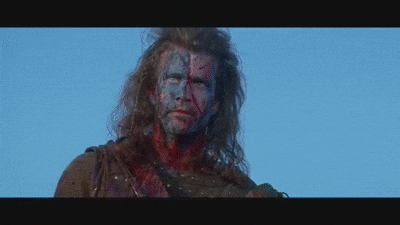 Honestly, it's hard to tell what exactly the objective of the game is, because it just looks like full-on mayhem. At some point Chris announces that the red team "wins" and we all just accept this to be true even though I could not tell you how that outcome was determined. Anything to stop Victoria's blood-curdling battle cries from rupturing my eardrums through this screen. 
The rest of the group date progresses pretty uneventfully. The high points of the evening include a sweet moment between Lauren and Matt. She tells him that she's looking for a "man of God" when it comes to her future husband. Funny, I didn't realize men of God are usually so chill with practically flashing their pubic hair every week on national television. Low points of the evening include literally any frame with Queen V in it. At one point she calls Matt a "prize" and then looks at him like he's a tiger she considered bidding on from the Tiger King park's eBay page. 
QUEEN V: *opens her mouth once*
MATT: Can I take you back upstairs?
AHAHAHAHAHA. Honestly, never in Bachelor history have I seen the lead escort one of the girls out without being interrupted first. Conversation with her must feel like it's own ring of Hell. 
View this post on Instagram
I mean, his eyes say it all. 
Sarah's One-On-One Date

Sarah gets the second one-on-one date of the week, and I'm a little shocked there's not a second group date. I guess after watching an angry mob of his would-be-wives perform illegal wrestling moves in a mud pit, Matt had seen enough. 
Here's another date that's straight out of one of my anxiety-riddled nightmares. Matt decides to test Sarah's trust in "the process" by seeing if she'd willingly climb into the world's jankiest airplane. They aren't even properly shut in! It's all open air! I've seen rural carnival ferris wheels that have more safety precautions than this contraption! 
Sarah's like, "this is a first date for the books!" and something tells me that the craziest date she'd ever been on prior to this involved half-priced fondue night at The Melting Pot.
Okay, can we stop labeling people a "slow start" just because they don't want to go public with their deeply personal sh*t? I'm all for people being vulnerable, but you shouldn't be penalized for not baring your entire f*cking soul to a person you've known for all of three hours on national television. I barely want to give a guy my last name after a first date, let alone launch into a detailed account of my intimacy issues. 
MY ROOMMATE: Is he wearing another turtleneck?
ME: He loves a turtleneck.
MY ROOMMATE: I wish he would unzip it a little bit… 
Don't we all!!
And as it turns out, Sarah does have some deeply personal sh*t that she seems less than forthcoming about sharing on national television. We learn that Sarah's dad was diagnosed with ALS a few years back and his health has been progressively declining ever since. She even quit her job as a broadcast journalist to be his caretaker. Considering I still throw a fit when my dad suggests I pay for my car insurance, I can't imagine what she's going through. Matt takes all of this news in stride and asks what he can do to be a better partner for her. I'd say for starters he could get rid of the 25+ other women he's dating, but it was sweet of him to ask all the same!
For her honesty, Matt rewards Sarah with the date rose. Honestly… I don't see any sparks between the two of them, but it's not like he could send her home after an admission like that. I'm interested to see how long she stays in this game. 
The Rose Ceremony
Going into the rose ceremony tonight, there are still half a dozen girls who didn't get any date time with Matt this week. Oooh. While I'd love to spend an appropriate amount of time talking about this or even swooning over Abigail and Matt coming up with their own secret code signals, I think we have to talk about the main event of the evening: the showdown between Queen V and Marylynn. 
First, I'd like to say that Marylynn is an easy target. You don't have to be an "empath" to see that she's the weak one in the pack. She starts off the cocktail hour by crying to Matt about her insecurities. He does his best to placate her. And by that I mean he picked a random decorative flower off the nearest coffee table and said it was for her. Smooth. 
Victoria sees Marylynn experiencing an ounce of happiness and does a truly amazing job at sabotaging it. She tells Matt that Marylynn was "bullying" her, so much so that she was forced to sleep on the couch. Technically she did sleep on the couch, but it was less because of any sort of altercation and more because she got too drunk and wanted to give her roommate the cold shoulder, much like my dog does after I watch this show every Monday night. 
I think her story would be more believable if she didn't show up to the rose ceremony looking like she shot herself with a tranquilizer gun first. Girl, you look a MESS. Not only is her eye makeup a straight-up crime, but TSA would flag her for those bags under her eyes.
View this post on Instagram
Okay, Queen V is UNHINGED. Like, what deserted island did ABC find her on? Marylynn attempts to apologize to Victoria, only to be SHUT DOWN by a woman with half her bra falling out of her dress. Can you imagine? I think if I were Marylynn and someone asked me how this feud started I would just gesture wildly to Victoria. I mean, whose account of events seems more trustworthy? Marylynn's or a girl who looks like she was the result of a SheShed seance gone terribly wrong?
Before we can find out who will be the last girl standing at the rose ceremony (spoiler: it has to be Victoria, sorry but she's contractually obligated to be in at least five episodes, mark my words), things come to a sudden halt when Sarah stumbles off stage. She dramatically whispers "I'm seeing stars" before a production intern screams to get a medic. Did she have one too many vodka crans during the cocktail hour? Did Queen V discreetly shoot her with that tranquilizer gun? Only time will tell, my friends! Until next time!
Images: ABC / Craig Sjodin; ABC (2); giphy (3); @shesallbach, @bachelornation, @tvgoldtweets /Instagram (3)
The Best 'Bachelorette' Recap You'll Ever Read: Quarantowns Week

Welcome back to night two of The Bachelorette! Well, it's not so much a "welcome back" as it is an intense feeling of being held in a hostage situation by ABC producers and their sick talent for manipulating plot lines out of literally nothing. But at least Hometown dates are finally here! That means the end is in sight. Praise be. 
This is usually one of my favorite episodes of every season, because by meeting their families the psychopaths who raised them it allows me to really get to know the guys on a more intimate level. On Monday night Tayshia narrowed her hunt for a husband down to the final four: Ivan, Ben, Brendan, and Zac. Normally, if we were living in a world that didn't double as some nightmarish hellscape, this would mean that Tayshia would be traveling to each of their respective hometowns to get an up close and personal look at the origin of each of their deep-seated emotional issues, or at least the start of their steroid addictions. But in quarantine times obviously that format has to change. So, I have a lot of questions. 
For one, are they going to travel to said hometowns in full-on hazmat suits? Or is ABC truly expecting all of their families to quarantine before filming this? Like, they are fully expecting parents in their 60s to just hop on a plane and risk their safety during a public health crisis… for this? I already learned back in March that my mother wouldn't even share her Costco bulk orders of toilet paper with me, let alone fly across the country and potentially expose herself to droplets and small talk with any of these idiots. That said, I suppose they must quarantine because it would be terrible press if The Bachelorette was a super-spreader event. Super-spreading of venereal diseases is always cool with them, but not COVID, that's for sure. 
And indeed they are quarantining! Within the first few minutes of the show Chris Harrison tells us that there will be no traveling to hometowns. Instead, ABC is bringing the hometowns to the La Quinta Inn. I for one cannot wait to see how these guys decide to cobble together their own hometown dates with whatever spare objects they packed and loose trash they can find around the hotel's premises. This should be interesting.
View this post on Instagram
Brendan's Hometown
Brendan has the first hometown date of the week and I'm truly interested in seeing more of Brendan's connection with Tayshia. I felt like they had a moment at the beginning and then we never saw him onscreen with her again. Case in point: I didn't even know how to properly spell his name until this episode. That's a problem. 
As it turns out, Brendan was unable to secure any adult members of his family for the hometown date. Instead, they pulled up curbside and deposited their district's tribute—in this case a small child named Aliyah. "Aliyah" is supposedly Brendan's niece but until I see A) a birth certificate or B) a legal guardian or parent, I will remain suspicious that this is even a member of Brendan's family at all and is not actually just a random kid ABC found walking around the hotel's property line and paid $20 to be on this date. 

Brendan sets up a carnival date for himself, Tayshia, and "Aliyah," which is cute but represents his home state of Massachusetts… not at all. I guess Brendan was thinking if they could handle a totally unsupervised day (minus the film crew, ABC producers, and probably a CPS caseworker) of watching "Aliyah", then the two of them are ready to get married and start a family. I'm not 100% sure I agree with that logic, but I will say Tayshia handled "Aliyah's" withering stares like a f*cking champ. 
Despite all of this, I don't see any chemistry between the two of them. I think at one point one of them says something like "listening to music is something I can see us doing outside this" and it's like, I SHOULD HOPE SO. Were they planning on sitting in silence the rest of their lives? Is that what they imagined marriage to be? I'm seriously questioning how they'd describe their ideal person. Apparently it's something like "likes music as a concept and does not immediately spit in a small child's face." The foundation of all great love stories, people!
Eventually we learn that "Aliyah" does have parents and in fact those parents are related to Brendan. What a relief. I know this to be true because Brendan's brother looks exactly like him. Except his brother looks like he drank all of the whole milk growing up. 
Brendan's brother seems to think Brendan is mature enough for marriage and approves of Tayshia. It's weird that he phrased it like that because Brendan is 30 f*cking years old and has definitely been married before. Whatever. I'm sure Brendan's brother really meant that and isn't just saying that as a precautionary CPS measure, since he did leave his child with these two all day. 

Zac's Hometown
Zac's hometown is up next, and again there seems to be a bit of a stretch when defining one's "hometown." He says he's going to bring New York City to La Quinta, and he says that with all of the confidence of someone who most definitely spent his formative years in suburban New Jersey. This feeling is reinforced when Zac hails a cab like he's an extra on the set of Mad Men instead of calling an Uber like a normal person.
He takes Tayshia to a "true New York" bagel stand that has more fresh fruit than a Dole farm, and not one single browning banana or apple covered in a fine layer of dust like the New York bagel stands I'm accustomed to. Then there's the New York-style pizza he offers her, which was most definitely cooked in California, if not the CiCi's down the street. Quick question, Zac: have you ever actually been to the city before? Because I'm not convinced, buddy!
ZAC ON THIS DATE RN: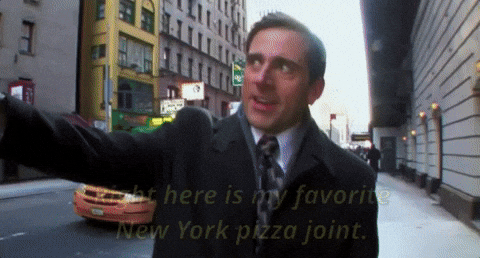 It's clear Zac knows absolutely nothing about New York culture when the final stop on his city tour is to hop into the hotel's fountain and dry hump Tayshia to completion. If this was a true NYC date there would be a homeless person mumbling vague threats under their breath right next to them, and they would be moments away from getting a citation from a disgruntled police officer.
Eventually, Tayshia gets to meet Zac's actual family, and it's fun watching her explain this date to his parents who are also supposedly from the New York area. "How did he show you New York?" "Well, we walked around in a cardboard box and made out in a fountain." Actually, you know, that might be a more accurate New York experience when described that way.
View this post on Instagram
Even though Zac's brother is just as skeptical of this relationship a as I am of Zac ever having spent an actual day in NYC, the rest of his family seems to be on board with Tayshia. His mother especially looked grateful that she might actually get some grandkids out of this, or at the very least spend an afternoon in the same general vicinity as Chris Harrison. 
Ivan's Hometown
Let's all just take a moment to feel grateful that we finally get to have some uninterrupted Ivan time on our screens this week. Truly, watching his adorable, normal face on my screen is putting years back on my life. *takes deep peaceful sigh* Okay, moving on. 
Their date is very cute and down to earth. They cook a meal picked out by his little niece, whose cuteness is no doubt being closely monitored by Aliyah. If she rushes their date with a piñata and some sassy one-liners we'll know she's feeling upstaged. Honestly, the whole thing feels very normal. At one point Tayshia even says that this date feels like something that they'd do in the real world, and it does. I actually feel like I'm watching a real, fully-formed romantic relationship on my screen, and not just some gimmicky sideshow that makes me feel better about my personal life but worse about the human condition.
Ivan lets it slip that Tayshia is only the second girl he's ever brought home to meet his family. This is good intel to have so that after I slide into his DMs and charm him with my nudes sparkling personality I won't be surprised to learn that I'm the third girl he's bringing home to mom. 

I have a very real connection with this face oh my goddddd.
As far as meeting the family goes, Tayshia shows up in the exact same dress as his mother and Ivan's dad brings up Tayshia's divorce. So, like, it could have gone better. The real heartwarming moment from this date is when ABC brings out Ivan's brother who'd recently been incarcerated. It's unclear whether ABC commandeered his freedom specifically for ratings this purpose or if he'd been released prior to this episode, but either way it's a moment. It even made me tear up a bit. Honest! My dog looked so alarmed she started barking and knocked over my wine, and I wasn't even mad. 
Ben's Hometown
Though Ben is from Indiana, he decides to make his hometown where he feels at home most: Venice Beach. Okay, that's not how this works, Ben. I feel most at home on a rooftop in Miami drinking rosé by the bottle dancing my face off in a crop top, but that doesn't mean I can claim it as my hometown! 
View this post on Instagram
You're right, Ben. This feels just like Indiana!
Honestly, what's more shocking is that Ben's idea of an authentic good time is something straight out of any romantic comedy montage reel. Like, I would not be surprised if he presented ABC producers with the storyboard from Billboard Dad and was like "no, this is how I grew up, honest!!" They go rollerblading, take wellness shots at a juice bar (shudders), stumble upon their couple caricature, and spend the day at the "beach." By "beach" I mean another pool date that's masquerading as something exciting. Is anyone surprised? 
Ben doesn't have a great turnout with his family for this date, but he does bring his sister and a famous-adjacent friend who just seem excited to get sh*t faced on The Bachelorette. Relatable. 
They both seem over the moon that a human woman is willing to put up with Ben's sh*t, and that feels like a giant red flag to me. Perhaps what's most disheartening is that despite all of the chemistry Ben and Tayshia definitely have, Ben's friends have to coax an "I love you" out of him like I have to coax my blackout friend to drink water after 1am. It doesn't go great. In the end, he isn't able to admit his feelings for Tayshia. He resolves to be honest with her after he makes it through the next rose ceremony, and he says this with all of the confidence of an emotionally unavailable f*ckboy who girls have picked time and again at the loss of their own sanity. 
View this post on Instagram
Sure enough, Ben's downfall is that he never said "I l love you." Tayshia sends him home at the rose ceremony and, honestly, she doesn't even seem sad about it. At one point Ben says "Don't worry about me, I'm always alright", which is definitely something I've said before eating three gallons of ice cream and sending a "do u ever miss us?" text to my ex. I do actually feel really bad for Ben. Even though he is absolutely stone faced during this conversation, I think that's a defense mechanism more than anything else. That's something I do when I'm upset or, like, read through any of the comments section of these recaps.  
And on that note, fantasy suite dates and the finale (??) are next week! I'd say it's a holiday miracle but I know no one would every willingly ask to spend their holiday season with the vultures at ABC. Until next week!
If you're someone who gets emotionally invested in the journey of The Bachelorette, you may also be sensitive to all the #hairbreak moments happening this season. We get it, it's stressful watching the lead get more split ends each week. But it's not as painful as your own hair suffering from heat damage, stress, and other causes of #hairbreak. Pantene's Daily Moisture Renewal, Repair & Protect, and Sheer Volume Collections will bring softness, hydration, body, strength, and overall health to your hair. So even though you can't keep Tayshia from giving the Final Rose to the wrong guy, you can stop #hairbreak. Click here to get the Pantene core collection and prevent up to 90% of future damage.
Images: ABC/Craig SjodinGiphy (2); ABC (3); @thesnatchelor, @thebetchelor, @bacheloretteabc, @bachelor.jpg (1)
Our Dating App Ship Released New Features To Up Your Quarantine Dating Game
As 2020 turns into 2021, not much has changed. We're still washing our hands, staying inside, and online dating remains the only way to meet someone (unless you're able to make a connection with a cutie across the grocery store aisle and you are really good at flirting with only your eyes). Since we're not about to meet someone at a crowded bar anytime soon, our dating app Ship is rolling out a bunch of new features to make online dating with your friends' help and input even better.
Ship Rewards
With most dating apps, the only way to unlock certain features like sending unlimited likes per day or finding out who likes you in advance is to pay for a premium membership. Ship knows nobody wants to pay for that sh*t, so they launched Ship Rewards. It's a virtual in-app currency called Ship Sparks, which you can earn by doing things like inviting friends or swiping. You can then redeem Ship Sparks for those perks like unlimited ships and swipes—without having to put in a credit card. It's a win-win: you get the added bonus features, all for doing the stuff you'd normally be doing on Ship anyway.
Hype Line
Gone are the days when your friend would wingwoman you with the cutie on the other side of the bar. But never fear, because Ship's new Hype Line feature is basically that, but virtual. Now, when you're swiping for your friend, use Hype Line to leave your friend's prospective match a note. Maybe something like "your dogs would make such a cute couple" or "ask her to explain why Parks and Rec is better than The Office".
 "Likes You"
Being able to see who else liked you is typically a luxury that other apps make you pay for—but not Ship, because they're offering it for free. Soon, you'll be able to see which eligible singles have already liked what you're putting out there, just unlock the feature by picking up some Ship Sparks, and you'll be on your way to quicker matches.
Just because it's still a pandemic doesn't mean all hope is lost for your dating life. With these new features from Ship, you'll find your quarantine bae in no time.
The Best 'Bachelorette' Recap You'll Ever Read: Chris Harrison Deserves A Raise
Welcome back to your regularly scheduled Bachelorette recap! As weird as it's been watching Chris Harrison on my screen on Tuesday nights instead of Monday nights, it's even weirder that we'll be watching grown men throw temper tantrums before being ejected from a hotel lobby during a week that's traditionally been reserved for humbleness and gratefulness. But I suppose since Thanksgiving is cancelled and I'll be spared from drunk relatives making passive aggressive comments about how many crop top pictures I have on Instagram, watching The Bachelorette is the closest I'll get to experiencing that particular holiday spirit. Carry on. 
Last week, my world was rocked when a man whose entire personality is a mustache somehow managed to steal my heart a group date rose on a group date he was not even invited on! Look, I've spent the last week trying to understand the power of the 'stache and I think for me there's a nostalgic factor to it. It reminds me of high school when I crushed on a member of the Young Republicans (back in those days all it took was a frocket and Vineyard Vines croakies to get ya girl going). We were star-crossed because I was (and he used to whisper this part) a liberal and he told me it could never work (he was right). Anyways, now he lives with his parents and works at his daddy's dealership and that feels like the appropriate life cycle for someone who used to show up to Algebra II with the facial hair of a 1970s porn star. 
Moving on. Chris Harrison declares that "Tayshia likes bold," which is an interesting sentiment to say about a woman who continues to choose bland white guys. 
CHRIS HARRISON: I know you all have a lot of strong feelings for Tayshia, now put it in a song!
ME: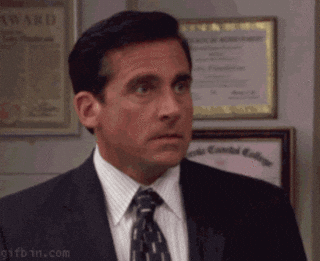 Well, now I know what I'll say I'm not grateful for at the virtual Thanksgiving dinner table. 
Chris tells the guys that they will be competing in a songwriting competition even though literally nobody asked for this. It's unclear as to if this is an official group date or if the men now have to compete to be on a date in general. The winner of this "date" will get to spend the rest of the evening with Tayshia. 
The men go off to write their sonnets and it's… not going well. I have a feeling the last time these guys wrote anything it was a DM to a Russian bot disguised as a Fashion Nova Instagram model.   
BENNETT: I've spit some flow in my time.
ALSO BENNETT: 

Dear god, Bennett is rapping about brie. OF COURSE he's rapping about the contents of the cheeseboard at his last alumni get together.
The rest of the guys' performances range from "slightly cringe" to "I wish I was dead I'm so uncomfortable." Honestly, Ivan and Demar put on decent performances and by "decent" I mean my ears didn't completely bleed. In the end, Ivan wins the one-on-one time with Tayshia.
Ivan's One-On-One
Back at the hotel, the other guys question Tayshia's choice for the one-on-one date. Noah is acting far too confident for a man who is a walking punchline, and I love it. Say what you want, but the man makes for good TV! I also love that he's now decided to brand himself as "bold." Chris Harrison used that word one time and looked in Noah's general direction while he said it, and now Noah is about to change his Instagram bio to "the BOLD guy from The Bachelorette." I swear, you give these contestants an inch, and they turn it into a marketing ploy for a FabFitFun deal. 
Meanwhile, on Ivan and Tayshia's date, their alone time starts off rocky at best. Tayshia comes up with a "game" to pass the time which involves walking on furniture and an uncomfortable amount of giggling. Oh, Tayshia. This is not a game, this is a psychotic break!! How bored are you?? A sh*tty sober version of True American is actually the saddest date I can think of. 
Even though I just mercilessly mocked this date, know that it's only because I'm 100% dead inside. But if I did have a heart that wasn't a charred, shriveled tumor of a thing, I would admit that actually Ivan is a real treat. It's funny because if this were a normal season of The Bachelorette and the cast wasn't shackled to the property line of La Quinta, I don't think he would have gone as far on this show. He's quiet and thoughtful and just a little bit awkward, which usually makes for a three-episode character arc MAX. He's honestly too good for this show, but I'm glad he's still here. Congratulations kids, you have my blessing!

In a rare show of authenticity, ABC doesn't cut the part of the episode where Tayshia and Ivan discuss the Black Lives Matter movement and their feelings about growing up biracial in America (Tayshia is part Mexican and Ivan is part Filipino). Normally, this is the part where I'd make a snarky comment about ABC capitalizing off of genuine human pain, but honestly I'm just glad they're giving this issue the time and attention it deserves. I'm used to them producing content that involves a soundbite of something real sandwiched between shots of contestants engaging in activities that would likely bring dishonor to their family names. Is this what progress looks like?
Unsurprisingly, Ivan gets the date rose and probably every single woman in America (myself included) will be sending him nudes in his DMs. I still think he's way too good for this show. He's attractive, emotionally available, and has a job that doesn't require a swipe up code. Tayshia, I beg of you, don't f*ck this one up!
The 'Fear Factor' Group Date
The losers of the song writing contest get to go on a second group date, and ABC doesn't even try to explain the reasoning behind this. This isn't the live audience on Ellen where everyone gets to be a winner! 
I love that even when the contestants are allowed a second chance to impress Tayshia, they're still on a date where the sole purpose is to humiliate them. It appears that watching Blake struggle with an accordion just scratches the surface for what ABC has in store for them. Now, the guys are tasked with participating in an elaborate version of "truth or dare." The dare portion will take place during broad daylight (all the better to watch the monkeys dance), while the truth portion will take place at night during the cocktail hour. I'm sure plying the guys with alcohol from the hotel's bottom-shelf liquor supply will play no role in dispensing these "truths." Carry on. 
It turns out by "truth or dare," ABC was really going for a demented version of Fear Factor. The guys are tasked with a number of zany dares, like exposing themselves to Chris Harrison, pretending to cum over a loudspeaker, and downing ghost peppers before delivering a fake proposal. Classic. 
Hot takes from the dare date:
1. I love that the guys manage to catch Chris Harrison between bites of lobster on his casual lunch break. My breaks from work usually involve me crying softly on the floor of my living room while my dog looks on uninterestedly, but different strokes and all that. 

2. These "cum cries" are crimes against humanity and should be prosecuted as such. Have these guys never watched porn before? Where are these sounds coming from?? No one's has a more unsettling performative orgasm than Blake, who decides to hump the podium and jizz a little bit—but only for authenticity's sake!! I think at one point Eazy says that Blake needs Jesus, and I would add maybe an exorcist as well.  
Nothing of real interest happens during the truth portion of the game. I was ready for one of the guys to admit his first sexual experience was with a random cousin, or he has a finsta, or literally anything that could be defined as "interesting" or "shocking" but alas here we are. Bennett reveals he was engaged once before but broke it off for reasons that are mumbled under his breath, and are so garbled that not even production could decipher it for the subtitles. He admits that he feels strongly for Tayshia and I love how shocked he is at having genuine human emotions for another person. He usually reserves those kinds of sentiments for occasions where he gets to name drop his alma mater. 
Zac and Tayshia also have a moment in the hot tub that feels weirdly intimate for two strangers hanging out on public hotel grounds. They cap off their time together by testing how chlorinated that hot tub truly is. For the hotel's sake, I hope there are toxic levels in there, judging by all the groin rubbing happening on my screen. This display of slap and tickle adoration wins Zac the group date rose (and probably a staph infection). 
The One-On-One Dates No One Asked For
Ben and Ed are the only guys feeling uneasy about their time with Tayshia this week. If you'll recall, last week Ben was scolded on the group date for not making time to talk to Tayshia during the cocktail hour, and Ed… well he just has a lot of ground to make up for having a neck like his.
They both have the grand idea to sneak off to Tayshia's room because nothing says thoughtful, romantic grand gesture like knocking on a woman's door on her goddamn day off. I can't wait to see how this strategy plays out for them. 
HAHAHAHA. I guess Ed's producer hates him, because he ends up at Chris Harrison's door instead of Tayshia's. I love that even though this is clearly the wrong room, Ed still  thinks Tayshia must be in the room somewhere. The budget isn't that tapped, Ed! They are allowed separate rooms!
Also, let's all take a moment to process that it's 2:30 in the morning and not only is Chris Harrison awake, but he's got a fresh bottle of white on ice. 
View this post on Instagram
Okay, is it just me or does Chris Harrison look fuuuucked up tonight? Like, Ed caught him right as the chardonnay hit the sweet spot with his Xanax? 
Meanwhile, Ben does find the correct room, proving that his producer has an ounce of human kindness. He apologizes to Tayshia for not speaking to her during the group date and because it's 2am and she's sleep deprived she accepts his apology. 
The Rose Ceremony
Going into the rose ceremony tonight, patience is stretched thin: the men's with Noah and mine with this plot line. As if sensing he's not been given nearly enough screen time to warrant him having to shave off his mustache, he rolls up his sleeves and gets to stirring the f*cking pot. 
NOAH: I thought what we had was electric, Tayshia.
ME: Please never use the word electric again.
His first move is to bring up his grievances to Tayshia. Normally, I'd say this is the kiss of death for any contestant but Noah is masterful in his manipulation. He doesn't say "mommy the other guys are picking on me." No, instead he says "mommy the other guys don't respect your integrity" and all but lights a match to their reputations. *slow clasps* You gotta admire his ingenuity! 
After this conversation, Tayshia hauls ass back to the rose ceremony to give the guys a verbal spanking they don't really deserve. Honestly, I think this is the most I've lived this entire pandemic. *turns up volume*
Okay, Taysha is actually a very tame angry. Booooooo. Where are the tears? The huge, hiccuping sobs and mascara-running money shots? If I wanted to hear someone say "I'm not mad, I'm just disappointed" I would pick up my mom's FaceTimes. 
TAYSHIA: If any of you have an issue with my judgement then there's the door, bitches.
NOAH:

Tayshia decides she's heard enough from these losers and wants to start the rose ceremony immediately. I don't blame her, I've had enough of their sh*t and I only have to spend two hours a week with them. Tayshia sends Chasen, Kenny, Jordan, and precious angel Joe home because I guess we aren't allowed nice things. Joe, buddy, call me!
And that's a wrap, y'all! See you hoes next week!
Images: ABC/Craig Sjodin; Giphy (2); ABC (3); @tvgoldtweets /Instagram (1); @tenor (1)
The Best 'Bachelorette' Recap You'll Ever Read: Let's Get Ready To Rumble
Hello and welcome back to your regularly scheduled Bachelorette recap! Last week Tayshia took over as Bachelorette, and so far her reign has had a lot of highs and lows for me. The highs being a grown man whispering, straight-faced at the camera, "I'm hanging on by a piece of floss" and the lows being ABC trying to pass off basic activities any person can do on a hotel's property as romantic, once-in-a-lifetime dates. But, you know, I ran out of high hopes for Tayshia the minute she described John Paul Jones as "serious" and "emotionally mature." 
The Grown-Ass Man Group Date
Moving on! This week there is absolutely no preliminary bullsh*t as we dive headfirst into the first group date. I, for one, cannot wait to see how far the producers have strained their creative muscles to contort one menial hotel guest activity into some sort of extravagant date. Perhaps a romantic one-on-one during the hotel's continental breakfast hour? A fun-filled group date of walking to the ice machine? The world 190,000 sq. feet of property is truly their oyster. 
For this group date the men are going to compete in a Grown-Ass Man competition, because apparently that is the only way to tell if a grown man has actually reached maturity. Ladies, take note. The competition will contain three components: brains, brawn, and chivalry, and will be judged by human tear duct Ashley I and her former Arby's manager husband, Jared. Yeah, that feels legit. While we're at it, why not bring the men's mothers over to judge which one of their special snowflakes is the specialest out of all the snowflakes?

Well you certainly won't find one here, Tayshia!
Now, that we've established the rules of the game, let's take a moment to fully process where such an esteemed competition is taking place: the basement of this resort. That's right, in order for Tayshia to find herself the elusive and very rare "grown-ass man", she needs to be sequestered in a bunker listening to a bunch of dudes try and answer 2nd grade math questions. *looks skyward* You're right, God, we did deserve 2020. 
Okay, Bennett went to Harvard like Olivia Jade went to USC. Why doesn't he know basic math and spelling??
The brains portion of the competition will absolutely haunt my nightmares. I know there are a lot of former pro athletes this season but MY GOD how did this many children get left behind in their education? The brawn portion is not much better. Each guy is paired with another guy to face off in some weird feats of strength thing that involves dragging the weaker man's body over a finish line where… flowers are waiting? Yeah, that doesn't scream toxic masculinity AT ALL. 
Finally, we arrive at the chivalry portion, where the men are instructed to wine and dine Tayshia with breakfast in bed. I have a feeling most of these guys consider "breakfast in bed" to be providing a woman with water and Advil before sending her off in an Uber, so this should be interesting.  
CHASEN: I am the main course.
ALSO CHASEN: 

I'm glad my bar was set exactly where it was supposed to be!
Ed wins the Man Child award and is forced to carry around a fake baby for the remainder of the date. Tayshia says she's proud of him for being such a "good sport" and I'm glad that this is where the bar is at in 2020 for men: hoping he won't cause a scene after losing at something trivial and meaningless. Got it. 
Meanwhile, Bennett, who butchered more of the English language than any of my 7th grade MySpace posts ever did, somehow wins the Grown-Ass Man award. I guess Ashley I confused "intimacy" with willing to breathe the same air as a woman? Well, she did marry Jared, a man who tried and failed to date literally anyone else in Bachelor Nation before marrying her, so that tracks. 
As we move into the cocktail hour the word "grown-ass man" has been thrown around no less than 25 times in the last five minutes. If this were a drinking game I would be in a hospital somewhere getting my stomach pumped.
Mr. Man Child and Mr. Grown-Ass Man are showing real growth and maturity this evening as they sit in a corner and pettily talk sh*t about everyone else on the date. I just think it's rich that Ed and Bennett are going to talk smack about Chasen not knowing very many adjectives when the below spelling atrocity happened mere hours before:

Tayshia seems to be having a good conversation with Ben. She says that she's looking for someone to build an empire with her, and I'm worried she doesn't know the meaning of "empire." Selling his and hers FabFitFun boxes is not an empire, Tayshia!!
Tensions are HIGH between Ed, Bennett, and Chasen. It's unclear how the beef started exactly, but Ed wants to bring up his "concerns" with Tayshia. His biggest issue with Chasen? That he's here for the Instagram followers. Oh my god, SO IS TAYSHIA! She needs that kind of ambition for her empire!! 
CHASEN: I don't like that you're getting in the way of my relationship with Tayshia.
ED: Why don't you and your medium sized shirt sit down. 
WHY DON'T YOU AND YOUR MEDIUM SIZED SHIRT SIT DOWN. I just spit out my wine all over my poor, unassuming dog. I'm dead. 
As Chasen and Ed continue to exchange barbs that would embarrass even a kindergartener, the rest of the men watch from afar with the smuggest of expressions on their faces. Too smug, in my opinion. I hate to break it to you, kids, but you're not better than those losers. You're all losers! Ivan, I suppose, is the least loser-y of them all because he wins himself the group date rose. Amazing. 
The Rose Ceremony
Because this is 2020 and nothing makes sense, ABC has decided to immediately transition into a rose ceremony. I would say I have emotional whiplash but that would suggest that 2020 has left me anything else to care about. 
Ed and Chasen's beef continues into the rose ceremony. Chasen says that, yeah, he did use the word smoke show to describe both Clare and Tayshia, but how else is he supposed to compliment a lady? Take the time to learn about her life and personality in ways that feel genuine and meaningful? Don't be crazy!! Also, I love how Chasen announced his adjective to them all like he was proud of himself for coming up with one at all. Oh, sweetie. It was a good try!

Okay, Ed needs to stop bringing up his Chasen drama with Tayshia. Doesn't Carlos's dad know that the lead never keeps the guy that rats on the other guys? Ed says that Chasen "got physical" with him and that feels like an extreme exaggeration of what actually happened, but fine. And you know what? Chasen actually attempts to apologize! I mean, I'm sure this apology comes from the most sincere places in his heart and has absolutely nothing to do with the sponcon deals he's worried he'll lose if he's branded the villain this season… right?
In typical Man Child fashion, Ed will not accept Chasen's apology and proceeds to make a scene. Now, I ask you, what kind of example is that to set for Carlos, Eddie? Hmm?
As the fight escalates, Zach C lets us all know that he couldn't give a flying f*ck about this drama. I believe his exact words were something like: "I couldn't care less, let's just party" and then he pulled out some molly. I paraphrase. 
The rest of the rose ceremony goes on uneventfully. In the end Montel, Peter, and Jay get sent home, which tracks because before I wrote those names down I had never heard them before in my life. I'm sure you were great though, boys!
The Wrestling Group Date
Ah, yes, another group date that will take place in the hotel basement. It looks like ABC is really going to embrace the whole "finding love in a hopeless place" thing. For the second group date of the week, the men will be participating in a live wrestling match. I say "live" as if the audience will consist of more than just the hotel cleaning staff and whatever guys production was able to scrounge up who weren't too sloshed off their hotel mini bars. 
Chris Harrison asks Tayshia if she thinks the men are any good at wrestling, and she answers with the most half-hearted "yeah" that has ever been uttered in history of yeahs. It's less like a "yeah, we're going to see some real examples of athletic prowess" and more like a "yeah, does this hotel have a first aid kit?"  
View this post on Instagram
Christ.
I can't believe they're oiled up. I feel like we're watching Old School. Also, are you f*cking kidding me? They put Joe against Eazy in the line up? Joe is going to get destroyed! How are these two in the same weight class?!

What was marketed as a day of friendly competition and wholesome fun has quickly turned into an all-out bloodbath. I love that they encouraged people to fight to the death in this cage match and then are surprised that these people actually bleed. 
Ed must see the bloodlust in Chasen's eyes, because he quickly comes up with some half-hearted reason for him to get out of their match. He says something about his knees, but I've had more concrete excuses to get out of my high school gym class. Maybe next time say "it's a lady thing" and pair it with an embarrassed shrug? That always worked for me!!
CHRIS HARRISON: What do you mean you can't fight? You're built like a brick outhouse. 
Chris, WHERE are you getting these phrases from, bro?
With Ed out of the picture, Chasen has no one to challenge him. This prompts Noah, who wasn't even on the group date, to volunteer as tribute for the fight. Side note: I didn't write the recap last week so I didn't get to give my first impression of Noah when he strolled into this season. I know you've all been on the edge of your seats,  so here it is: that boy is FINE. I'm not sure if it's the porn 'stache or the entitled way he walks into a room like he's got his daddy's lawyers on speed dial, but it is all working for me. 
But back to the fight: Noah decides to whip off his shirt and lube himself up in oil before bouncing over that fence with all the youthful energy of a guy who has literally never been turned down for anything a day in his life. Though he doesn't actually win the fight, Tayshia lets him finish out the group date with the rest of the guys. She says it's because Noah was willing to "jump a fence" for her and I would just like to point out that the last man who jumped a fence on this franchise turned out to be a legitimate stalker. So. 
Not only does Noah get to go on this group date, but he monopolizes most of Tayshia's time. She seems transfixed by his mustache and I'm telling y'all, that thing has power. It's unexplainable. 
View this post on Instagram
The rest of the men are naturally livid at this turn of events. I think it's interesting that they think Tayshia couldn't possibly be interested in Noah because he's a little younger than her. Honestly, I think Tayshia's type is blonde idiots. I mean let's take a look at her dating history: First, she dated Colton whose fence jump was a national punchline, and then she professed her love to John Paul Jones, who is the human equivalent of a golden retriever. The history speaks for itself!
OH MY GOD IS SHE MAKING HIM SHAVE HIS MUSTACHE?! The 'stache is his entire personality! The whole source of his charm and power! Why is she making him do this?And why is she waving that razor around like this is some weird, erotic form of foreplay?
View this post on Instagram
Just as Tayshia is about to hand out the group date rose, Ben asks to steal some time with her. She shoots him down, and now I'm starting to remember why I hate Tayshia. She kind of sucks. There aren't strict rules about when the night has to end, so nice try sweetie!! Instead Noah, a man who wasn't even on the group date, wins the group date rose and a nude from me in his DMs. 
Before I end this recap I just wanted to give an honorable shout-out to Joe. I know I barely mentioned him here, but don't you worry, he is definitely on my radar. Joe, if you're reading this, you are a rare gem and a national treasure. Here's hoping ABC doesn't do you dirty. And on that note, I'm outtie. Until next week, hoes!
Don't miss out on anything happening in Bachelor Nation. Subscribe to our weekly newsletter here. 
Images: ABC/Craig Sjodin; Giphy (3); ABC (1); @datecardpod /Instagram (1); @thesnactchelor /Instagram (1); @thebachelorbruhhh /Instagram (1); Halloweencostumes.com (1)
The Best 'Bachelorette' Recap You'll Ever Read: The Boys Are Back In Town
Well, Bachelor Nation, I've got four words for you: WE. ARE. BACK. BABY!!! It's been a wild ride since Peter's season of The Bachelor ended last March. So wild, in fact, that it feels like we could be living in a nightmare hellscape plucked directly out of one of Barb's revenge fantasies. You know, the ones she reserved for anyone who wouldn't f*ck her son in the fantasy suites. And don't get me wrong, the hiatus has been nice! I've truly enjoyed spending 12-15 hours of my day binging on my second favorite reality TV show, 90 Day Fiancé, in its entirety. But there's just something to be said for the soothing voice of Chris Harrison as he passive-aggressively eviscerates the lead's attraction to a grown man wearing microscopic skinny jeans. God, I've missed that man and his thinly veiled disdain that's fueled by Skinny Girl Margaritas and no-carb diets.
On that note, I'll be your resident recapper for the season! If you're wondering what makes me qualified for such an esteemed position, then let's just say I've earned that title through blood, sweat, and tears the deterioration of my liver. I've been recapping all things Bachelor for the last three years, and not only has that experience left a permanent stain on my soul (I still break out into a cold sweat anytime I hear a strumming guitar for fear that Jed will manifest out of the aether and try to serenade us with a dog food jingle again), but it's also left me with a permanently low tolerance for bullsh*t. So, if you have any issues with the recaps, feel free to take it up in your group chat because the comments section is strictly for praise and adoration only. It says so in my contract. 
Moving on. We're told right away that tonight's episode will only be two soul-sucking hours long, of which I'm sure Clare puns will make up approximately one hour and fifty-eight minutes of the episode. Cheers!
Speaking of our heroine, Clare enters from stage right and I am immediately shocked that she has not aged at least 10 years since her Bachelorette announcement at the start of the pandemic. Like, have they been harvesting her in a cryogenic chamber these last seven months?? Was she being kept in the same facility as Austin Powers before being reanimated to take on Dr. Evil?? That lady is pushing 40 and it appears a global pandemic, the deterioration of our democracy, and a summer of 11pm alcohol sale curfews have had literally no effect on her skin care regimen. 
ME AFTER ONE WEEK IN QUARANTINE:

CLARE, CURRENTLY: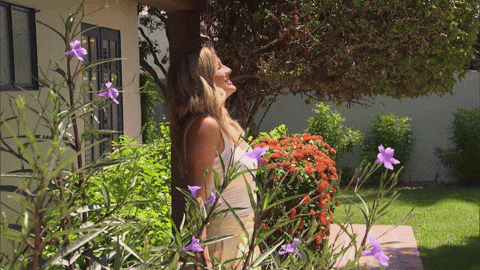 Someone make it make sense!!
Clare starts things off by taking us on a journey down memory lane and I actually did forgot just how extensive Clare's Bachelor resume truly is. She's like: "my journey ended so horribly wrong every time and yet somehow exactly as the producers intended." Yes, it is curious, isn't it Clare?
WHAT. SHE IS SO OLD HER MOTHER IS IN A CARE FACILITY?! Look, I know ABC is trying to spin her as the "mature" Bachelorette, but this is getting a little out of hand. What's next? Will she let it slip that a former lover once gave her the hope diamond in her youth?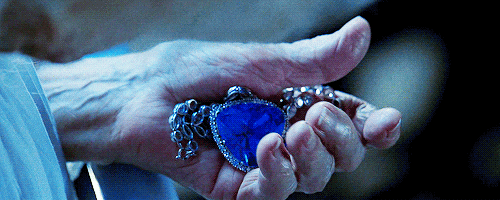 Things are looking dire for Clare. Production has shut down, the world is in quarantine, and she looks about moments away from starting a TikTok account for her dog when Chris Harrison saves us all from this painful vision of Christmas future by telling us that the men are currently waiting in quarantine and are on their way to meet her. Our hero!
First Impressions Of The Men
Usually, this is the part of every season where we're treated to little snippets of the men's lives before coming on the show. You know, the real who's who of the season. (And by "who's who" I mean, who is here to get some free publicity for the CrossFit they just opened and who is here to wear Clare's skin as a suit.) But not so in 2020! Instead, we see less childhood homes and painful sob stories, and more of where all the n95s went in the shortage. Seriously, this summer, I was out here making hand sanitizer in my bathtub like it's f*cking moonshine in prohibition, and ABC is over here flaunting that they have more Purell than lube this season.
Also, I know it feels like I've been glossing over the whole "production shut down because of a deadly pandemic" thing, but that is truly because ABC is giving it about as much air time as Grocery Store Joe's first appearance on The Bachelorette. They briefly discuss their health and safety measures for the season (lots of testing and a strict quarantine) and no one seems the least bit traumatized about having to interact with 30+ strangers in close quarters where swapping bodily fluids is heavily encouraged. I guess I'll just hyperventilate into a paper bag for them. 
Speaking of the COVID tests, I am DEAD at watching these men get swabbed. They're acting like production forced them to be waterboarded before going on national television. It's just a little nose swab, guys! People are dying, Kim!!
Meeting The Men
After months of quarantine and weeks of COVID tests, Clare finally gets to meet her men. She steps out of the limo and it's like, I'm sorry, but not even a global pandemic is a good enough excuse for that dress. Her stylist should be burned at the stake for that fashion atrocity. Look, I know early 2000s style is all the rage now, but literally, nobody asked you to refashion Hilary Duff's purse from the 2004 Teen Choice Awards and make into a goddamn evening gown. 
Dear GOD, my eyes!!
And would night one be complete without at least 15 minutes of filler bullsh*t? I think not! Chris sits Clare down to have a little heart-to-heart before the evening starts. He asks her what kind of man she's looking for this season and Clare holds up a stock image of a human male. Seriously. She could have described a stick figure for all the detail she gave!
Moving on to the limo entrances. Let's talk highlights:
-The first guy walks out of the limo, and I love that his big bold stunt is to breathe air near her face. The audacity!
-Jason's schtick with the fake pregnant belly makes me want to take up witchcraft and place a gruesome curse on his future lineage. He says it's to prove he's "willing to hold the weight of the relationship and the labor of love" (sure, Jan), but I get the feeling Jason is the kind of guy who, whenever he gets into an altercation with a female coworker, makes a joke about her "being on the rag."
-AJ tells us that he is horrible at first impressions and then follows that statement up by cumming in those very tight maroon pants after Clare accidentally touches his hand. He's like, "that's the first time I've touched a woman in months!" And if by "months" he means "ever," then I believe it.

You certainly blew something, AJ.
-This is less of a highlight and more of an observation, but MY GOD there are a lot of "former athletes" this season. I feel like The Bachelorette has become a graveyard for failed NFL players. This is insane.
At one point Clare gushes that all the men "are just so sincere" which would go a little farther with me if the woman hadn't been single for the last seven years. Yeah, I'm just really not going to take your word for it, Clare. 
And now, the moment we've all been waiting for: DALEEEEEE. Dale walks out of the limo and I'm… underwhelmed. This is the man who brings The Bachelor franchise to its knees? Who supposedly causes production to shut down 4 weeks early—a feat that not even Colton and his fence jump could properly execute? Yeah, I'm not seeing it. I mean, he's hot and all, but he acts like a Dale from South Dakota. I'm not impressed. 
After exchanging five words with a man who has the personality of a blade of grass, Clare makes the bold proclamation that she's found her husband. This causes Chris Harrison to immediately spit out the last sip of his Skinny Girl marg and dash out on camera to remind Clare, in a way that only feels mildly threatening, that she did in fact just meet Dale and he is a virtual stranger and so help him, you better not even THINK about mentioning DMs on camera, Clare. 
The Cocktail Party
Fast forward to the cocktail party, and I've never seen such a hedonistic display of social interaction in all my life. 30 people! Maskless! Indoors! Speaking directly to each other's faces! I have PTSD just watching this.
By far the most interesting part of the evening is when Clare's dog breaks free of ABC's least favorite intern, the one whom they've entrusted to watch the poor guy, and crashes the cocktail hour. I think my dog would have rather walked herself to the local Humane Society than subject herself to this, but at least someone's enjoying themselves tonight! 
Also, a plot twist I'd be very much down for: have the dog pick the winner! I'm sure it would be just as accurate as Clare "following her heart." 
The guy from Long Island who joked about dragging Clare to his cabin in the woods and then followed that up with a very strange statement about her being just as beautiful as his mother is the first guy she says has "great energy." K. See THIS is why she's been single for 40 years.
Sidenote: never has anyone said "I love your energy" about me. I mean, I've gotten a few "your personality ages like a cheap wine" or "you eventually wore me down." But "love"? Not so much. That is a RED FLAG, CLARE! Nobody likes personalities anymore, let alone comments on them!
Ah, and just when I thought production was done trying to instigate petty fights on the first night. Tyler C, the man who showed up with only a few bags and a station wagon to his name, is upset that Yosef has used Instagram at some point in his life to interact with women. Oh, for god's sake, GROW UP, man. This is the world we live in! Sliding into attractive people's DMs is the equivalent of learning to ride a bike: it's a coming of age moment that all people 
TYLER C: *sniffles* But his Instagrams!!
ME:

"I'm not here for high school drama," Tyler says as he begins the high school drama.
I wonder if this is what Clare's father envisioned when he made her that DVD: a relationship that spawned out of his only daughter having to break down an Instagram DM at two in the morning with two men whose weekly grooming bill costs more than Clare's entire outfit. 
Wow, I love that Yosef has no qualms about using his daughter as a prop to qualify his being a "good guy." Ted Bundy had a daughter too, Yosef! What's your point?
Clare, to her credit, does not seem phased at all by this turn of events. After all, she did meet the boyfriend that she is most definitely dating on this show currently at this exact moment in time, through Instagram DMs.  
Dale scores the First Impression Rose and I'm confused because it's blatantly obvious that these two are dating. Like… they're dating right?? Their conversations have been awkward at best and have mainly consisted of Clare profusely sweating and nervously giggling as Dale stares blankly in her face. I've had more chemistry with a TJ Maxx candle. You're not fooling anyone, ABC!!
Yosef is still up in arms that anyone would think him here for the wrong reasons. I mean, he said he was a single father! According to Hallmark that and his rugged good looks is all he needs to validate his good intentions.
YOSEF: How dare you besmirch by character! I'm here for one reason and one reason only.
ALSO YOSEF ONE MINUTE AFTER THE ROSE CEREMONY:

#EverythingIsComingUpRoses, amiright Yosef?
Alright, let's get to the good stuff. I don't think anyone is really surprised by how the rose ceremony went, except maybe that the boy band manager was allowed to pollute our television screens for one more week. 
Rejects Of The Night
Page, Chris, AJ, Jeremy, Jordan M., Mike, Robby, and Tyler C. 
I guess Page, the tatted up chef from Austin, is the only one the producers could manipulate into giving an interview and I'm surprised no one offered him a tiny violin to go along with his lamenting. Do we think that Page knows that just because he flashed the heart tattooed on his cleavage, that doesn't literally mean he's showing anyone his heart? I feel like this is a line he frequently delivers to online dating prospects in the Austin area, and he must be stopped at all costs. 
And that's all she wrote, kids! Man, this was fun. These last few months I've been channeling all of my inner rage and angst into meaningful discussions with my therapist, and I forgot how much more satisfying it is to verbally skewer people on the internet instead. Can't wait to do it again next week!
Don't miss out on anything happening in Bachelor Nation. Subscribe to our weekly newsletter here. 
Images: ABC/Craig Sjodin; @montgomerycollins /Tumblr (1); Giphy (4); @tvgoldtweets /Instagram (1); @inthebach /Instagram (1)
5 Socially Distanced Ways To Meet People
Quarantine has made it hard for us to meet new people. My single girlfriends all complain that they can't date right now because it's unsafe to hang out in person, and because everyone's stuck at home, they can't meet guys anywhere other than dating apps.
That isn't necessarily true, though. If anything, quarantine is just forcing us to be creative with the ways we meet people and think outside the box. So let's talk about places to meet people that aren't dating apps or bars, that are still relatively safe as far as pandemic concerns go.
Nature Trails
View this post on Instagram
I'm lucky to live in such an outdoorsy city. Austin is full of awesome nature trails to get lost on, and on those nature trails are usually cute guys walking their dogs.
Trails have been my go-to for getting out of the house, getting my steps in, and meeting new people all in one. They're great because you don't feel claustrophobic; everyone can safely distance and still have space.
If you don't have any trails nearby because you live in, say, Manhattan, then long walks can be just as effective. Just be sure to make that eye contact—extra crucial now that we can't smile at anyone from across the street in our masks.
Dog Parks
Fun fact about me: I met the last two guys I dated at my apartment complex's dog park. (Guess my dog is my best friend and my wingman.)
Okay, so it may be a little creepy to just show up at a dog park if you don't have a dog (but also, it's a pandemic, who cares?). If you do feel self-conscious, you can always accompany your friends that have dogs to the park. Dog people are incredibly social and friendly, it's just a fact, and I've met best friends and romantic prospects alike through my dog.
Or… and hear me out… you could just get a dog! There's no better time to adopt a dog than now, since we're going to be home all the time anyway. Clear the shelters, quell your loneliness and up your chances of meeting a guy all in one by adopting. Just be sure to do your research on breeds beforehand, and bring a mask to the shelter.
Instagram
Who's been slippin' and slidin' into your DMs? It's time to pay attention to those sneaky little bastards. 
A few months ago, I started following a guy on Instagram who lives in my city and who is in a similar field of work. We had been commenting on and liking each other's posts ever since. Just a few weeks back, he asked me if I wanted to hang out—to which I happily said yes. And it's a good thing he did, because I was crushing on him. 
Who's been persistently DMing you? If a guy's been actively engaging with your content for a while and you've started to develop an unofficial rapport, that guy may be worth asking out. (Please note: I'm NOT talking about the creeper persistently in your message requests asking if you want a sugar daddy. Unless you're into that.)
View this post on Instagram
We all have guys that DM us. And while you're definitely not obligated to answer any of them, it might be worth noting who the cuties are. Yep, I'm giving you full permission to stalk their profiles…just don't accidentally like any of their posts from 2011. 
Plus, meeting guys on Instagram can be less creepy than meeting a rando off of Tinder. If you get a DM from a follower, you most likely know them (or at least know you OF them). Plus, you already know what they look like, so your odds of getting Catfished are much lower.
Group Workout Classes
As a yoga teacher, I feel like I HAVE to talk about the power of group workout classes. Both for your health and wellness and all that, but also for your love life. Potentially.
While you shouldn't go to a yoga class with the intention of meeting a romantic prospect (and go instead for the amazing post-workout endorphins), you can build an incredible community of people by continuously going to your favorite group workout classes. Plus, you're more likely to meet a guy that prioritizes self-care at a class than off of an app, just like you.
So if you feel comfortable enough to sweat alongside others, start going back to group classes. And if you don't feel comfortable going to the gym or studio just yet, look out for outdoor group workouts happening in your area. Just don't forget to bring your mask and stay six feet apart from your fellow exercise peeps.
Waiting In Line For To-Go Food & Drink
A great place to meet people that you may not think of is waiting in line for your to-go order. In line, people tend to be on their phones. But think of it this way: How would you like to be approached out in the wild? Approaching someone in line can be intimidating, but someone's got to make the first move. It's 2020, and that person can be you.
A simple "I can't wait for this food! Have you tried it before?" or "How's your day going?" can go a long way—really, any commentary on the line, the restaurant, and/or your general surroundings will work. It doesn't feel forced, and shows you're still open to connecting with people during a time when connecting feels really hard.
If you don't take a chance on someone who strikes your interest, you may be missing out on a great connection. Remember: You'll always regret what you don't do so much more than what you do.
Images: Jon Flobrant / Unsplash; uuppod, letmefinish / Instagram
How To Tell If You Really Like Him Or If You're Just Bored In Quarantine
Quarantine has been hard AF. As a single twentysomething who's been watching an endless Instagram reel of friends and acquaintances getting engaged, it's been especially hard. (Can I get an "AMEN?")
A month into quarantine, I met a guy at the dog park where I take my dog. Our dogs got along well with each other, and he seemed nice enough. He wasn't exactly my physical type, but he was one of the very, very, very few guys with whom I'd gotten the chance to interact in any way since the pandemic started. So after some friendly flirting and playing parents to our dogs, I gave him my number and texted him just a few days later, asking if he wanted to go hiking with me.
We started to hang out once a week, and once a week quickly turned into almost every day. It was easy to fall into this routine because, well, quarantine, and there wasn't much else to do.
There was a point, though, when our relationship began to feel less like "He's ~The One!~" and more like "he's just the one for now." Three months into dating, right after we'd made it official, we took a little getaway to an Airbnb in a Texas country town for a couple of nights.
A romantic getaway with just us two gave me space to ask myself some valuable questions that made me realize my quarantine boyfriend wasn't my forever guy. Here are those questions:
 Do you text him when you're bored, or are there personality traits of his that you genuinely like?
View this post on Instagram
If you have any of the following thoughts before you text him (or anything like these), you're probably just dating him because you're bored in quarantine:
I'm bored. What's he up to?
UGH, I need attention. Lemme hit him up.
I feel lonely, so I'll hit him up.
If there are things about him that you like, take note of those, either mentally or create a list. I know lists aren't the most romantic things, but they're super helpful!
After I dumped my quarantine boyfriend, I made a list of qualities that are important to me in a boyfriend. I keep it handy and I know it'll help me attract me a guy that's a better fit for me next time.
What kind of thoughts do you have about him when you're not together?
While I was dating my dude, I would sometimes tell myself: "I'm just dating him until I can find someone better." I actually caught myself having this exact thought while doing yoga on the porch of the Airbnb. It was a wake-up call. I know I'm not the only person in the world who's ever had this thought, either. 
The problem is that if you're having these thoughts about the person you're dating, it isn't fair to them—but it isn't fair to you, either. You're wasting their time, and you're wasting your time by spending time with them when you could be opening your heart up to someone else, or just feeding your own soul.
It takes a certain type of self-awareness to be able to figure out whether you're dating someone out of like, love, or loneliness. So pay close attention to your thoughts. And if you're feeling anxious, if your mind is racing at 100 miles a minute in quarantine—which is normal—then listen to your gut.
Close your eyes and take a few deep breaths. Can you see a future with this person? When the head can't sort things out, it's time to listen to the heart. Everyone has an intuition—and while some have stronger intuition than others, there are things you can practice to feel closer to yours, like meditating on it.
What do your friends think of him?
When my friends met my ex-boyfriend, they threw some challenging questions my way. They made good points: that I didn't seem super excited when I was around him, and that I looked more interested in the hot guys walking past us at the dinner table than the guy I was with.
At first, I resented my friends for giving me such, er, unfiltered advice. (But if they don't give you the realest advice, are they even your friends?)
After sleeping on their advice, though, I realized I resented it because it was true. And that maybe, just maybe, I had been in denial for months, lying to myself that this guy was, in fact, ~The One~, when my heart had been telling me all along that I was just using him to pass the toughest months of quarantine.
TL;DR: If you have to ask yourself if you should dump your quarantine boyfriend, the answer is probably a resounding yes. And when you do, you'll feel happier, freer, and able to give yourself the time and space to reflect on the following question: What kind of partner do I really need?
Image: Jonathan Borba / Unsplash; uuppod / Instagram (2)