4 Ways To Get Over A Weight Loss Plateau
A weight loss plateau is beyond frustrating, and the worst part is it's not even really about what you're doing right or wrong. A plateau is the result of our bodies' evolution and a survival mechanism that has helped our species thrive. (Caroline Dooner talks a lot about how our bodies' survival mechanisms are meant to thwart weight loss efforts in her F*ck Your Diet series.) A weight loss plateau is the outcome of our bodies needing less energy to function, and our metabolism slowing, when we lose weight. Our biology isn't that happy with our weight loss. It triggers a signal that we're about to go through some trying times. It thinks we're about to run out of food. So when we lose weight, our bodies start to tell us to hang onto the nutrients in the things we eat, and slows down our metabolism.
Here's the science behind a weight loss plateau (get ready for some math):
Metabolism (Total Daily Energy Expenditure) = Basal Metabolic Rate (the bare minimum number of calories you need to survive at complete rest) + Exercise (calories burned during exercise)  + Non-Exercise Expenditure (calories burned through other activities other than exercise) + Thermal Effect Of Food (energy used to digest the food we eat)
So, generally speaking, if your intake is greater than your metabolism, it will lead to weight gain, and if your intake is less than your metabolism, it will lead to weight loss.

Simple enough, right? We've heard of different variations of this same equation before (we've all heard "calories in vs. calories out" at one point or another), but our bodies are so clever that once we lose weight, the calories used at rest will also decrease. Therefore, if every other aspect of your energy expenditure stays the same (exercise, non-exercise expenditure, and thermal effect) then your overall metabolism will be lower. So what gives? Am I telling you that now you have to spend another 30 extra minutes in the gym to compensate? No, not unless you feel like it. Here are four other ways to get over a weight loss plateau.
Sneak In More Non-Exercise Physical Activity
A lot of people have the mindset that you need to be in a gym to get in physical activity, which kind of limits their ability to see the opportunities we have to be active in daily life. Take the stairs instead of the escalator or the elevator when you can, walk or bike instead of driving, and stand instead of sitting. Go for a walk with your dog, or go for a hike with a friend instead of going to get drinks (or hike to get the drinks). You can even just stretch while watching TV. Little things add up. A study was published that claims fidgeting and working to maintain correct posture burns up to 800 more calories than sitting still. So just get moving in some way.
Don't Work Out Longer, Work Out Smarter
You can still limit your workouts to an hour and increase the efficiency if you maximize your time. Working smarter in the gym means less rest, more resistance, and more sets/reps. Just make sure you're not doing the same workout at the same intensity as the day you started months ago, because your body needs you to step your game up. Another way I like to add intensity to my workouts is to add more combined movements, so instead of just doing squats, I'll add in a shoulder press at the standing part of the movement. More muscles worked means more calories burned in the same amount of time.
Don't Neglect The Weights
By now, you should know that weights don't make you bulky. If you have more muscle cells, you'll be burning more energy at rest than if you had more fat cells in your body. This will help you to maintain that same metabolic rate pre-weight loss.
If you've found your weight loss plateaued and your exercise routine consists of mostly cardio, it's time to incorporate weights in a more significant way. Cardio is fantastic, and those who are starting on their fitness journey can find great results with it. However, because cardio does very little in terms of muscle building, cardio-focused individuals will hit a plateau early on because they lose the weight and then their metabolism slows. My recommendation is to cut the cardio portion of your workout routine in half and use the other half of the time to complete a few resistance training circuits. So if you're used to doing an hour of cardio, do 30 minutes and use the other 30 to do three to four sets of five to six resistance training moves.
Choose Protein
So, here's a wild concept: your body actually burns calories when digesting. The dietary-induced thermal effect—sorry, more science—is the energy needed after we eat a certain food to digest and absorb the nutrients in our body. So if you're trying to get over a weight loss plateau, it might be time to eat a little smarter. And by that I mean, eat more foods that take more energy to burn. This is called the food's thermogenic rate. Fat, for example, uses 0 to 100 calories to digest for every 100 calories consumed (or, it has a thermogenic rate of 11-18% for non-obese individuals). Protein, on the other hand, has the greatest thermal effect of about 20-30%. This means your body uses the most energy to digest protein which means more calories burned! According to the same study, protein also helps you stay full the longest. By making protein the spotlight of your meals, you can increase your metabolism rate.
A weight loss plateau is something that is probably going to happen to you at some point. The good news is that we can mitigate the effects of it by controlling other aspects of our energy expenditure. A plateau could also mean that it's time to take a step back and appreciate your journey so far, because you didn't get to this plateau without having first put in the work! It is also a sign that you're ready to step your workouts to the next level if you've been stuck in a pattern or routine for a while. So while plateaus can feel discouraging, it's a sign that you're physically ready to advance to the next level. Your body is ready to take the stairs instead of elevators, to do faster sprints and that extra set of bicep curls. Instead of being down, pat yourself on the back and go do those sprints!
What A Personal Trainer Eats In A Day
Whenever I tell someone I'm in the fitness industry, I always get a lot of questions about what a personal trainer eats. Because of my background, I think people assume I'm always very uptight about food, which I am, to an extent. I think that it's very important for everyone to put quality nutrition into their bodies. Like, if you drove a Lambo would you fill it up with anything less than premium gas? No. However, I am SO FAR from being super restrictive about food, and I take the same approach to my clients. Because I used to have such a shaky history with food in my middle and high school years, I am very aware of the effect tracking numbers (like calories) can have on someone's mental health, so this might surprise you, but I don't preach tracking calories or macros. I focus a lot of my nutrition counseling on actually deprogramming clients that have been on restrictive diets for forever to learn to think for themselves. A lot of people spend forever following food rules that when they don't have guidelines, they're completely lost. I hope that by sharing what I actually eat in a day, and why, this gives a more valuable example of what it means to eat "clean," without the need for extra validation from a food tracker.

Pre-workout: A mug of warm water with lime and 2 scoops (I think it's equivalent to a teaspoon?) inulin powder (an artichoke root fiber powder), 2 long espresso shots. So the espresso shots are self-explanatory, but the inulin powder is something that I'm recently trying out to add more fiber to my diet. I've been taking 4 scoops a day for about 2 months now, and the verdict is still out. It's very meh. It's not doing any harm, but I'm also not sure if it's doing any noticeable good. I'll be sure to update you guys if I think it's a miracle maker.
Post-workout breakfast: 2 breakfast turkey links, 2 hard-boiled eggs with a lot of hot sauce (I prefer Crystal Louisiana hot sauce), 1 cup seedless grapes. So you'll see that I worked out on an empty stomach. I do this because I like my body's mechanisms to be focused on the workout and not digesting food. I also do this because working out on an empty stomach allows your body to more rapidly tap into fat stores to convert it into energy due to depleted glycogen (sugar/carb) stores. I try to make sure the post-workout meal is super high in protein.
Lunch: 8 oz. chicken breast, well-seasoned and baked in the oven for 30 minutes at 350, 1.5 cups broccoli (I cook it in boiling water for approximately 5 minutes, or until soft), 1/2 avocado, more hot sauce. I try to make sure my plates are protein, vegetables, and fat because this formula is the one that I've found keeps me full without weighing me down. Avocado is my go-to good fat or olive oil dressing on salads. HOT SAUCE ON EVERYTHING, ALWAYS.
Snack: 1 cup grapes, 2 date bites (I put pitted Medjool dates in the food processor, roll them into little balls, sprinkle a little salt on top, and refrigerate), 1 tbsp extra protein peanut butter, 2 more shots espresso. I'm big on grapes and dates because I have such a sweet tooth. The biggest set up for failure is ignoring your persistent cravings. The only way things will be sustainable for life is if you find healthy ways to indulge. What I've noticed is that once you start eating right, though, your cravings are rarely that severe, and your healthy alternatives will start to satisfy you more than junk food.
If you want to cut back preparation time while making butternut squash linguine with fried sage, just buy some Doritos and get tf over yourself, Heather.

— ??????????? (@kayyorkcity) March 3, 2019

Dinner: 2 glasses white wine, 1 bell pepper stuffed with ground turkey and topped with guacamole, salsa, and labneh (I prefer this a million times over sour cream. It's got a richer taste plus it's a fantastic probiotic), a Chloe's fruit popsicle. 4 or 5 nights of the week I'll have one or two glasses white wine with dinner, so yea I guess you could say I'm a moderate drinker? But this is my way of balancing everything. I don't even see this as an indulgence, it's just something that I do that works for me. I enjoy wine, I drink so if I were to try to cut alcohol out, it probably would not gonna stay that way for long. Again, protein from the turkey, fiber from the bell pepper, and fat from guacamole and labneh (which is like a mediterranean version of sour cream, very similar to greek yogurt).
Before bed: Green tea with 2 scoops inulin. Time to unwind! I don't drink tea every night, some times it's more hot water with lime. But I like this simply because it kind of sets the tone for bed.
Clearly, ya girl is a carnivore. This is typically my menu all Monday-Friday, and any changes to it will be super minor, like switching chicken to steak or broccoli to sautéed baby spinach. My main priorities are making sure I get protein, healthy fat, and veggies during my meals and keeping my sweet tooth limited to fruits and natural sugars.

I find that my body, like many people's, works better when I don't consume starches and sugars. If I eat that 10 oz. ribeye steak and broccoli (also a common menu item for me), I will be much less fatigued than if I consume a pasta or noodle dish of the same calorie amount. Knowing this, it's very rare that you'll catch me eating any kind of starchy items during the day, although on the occasional night out I'll have that pasta.
Contrary to popular belief, when I do eat starch, I save those kinds of dishes for later on during the day because I know how it'll make me feel—a little sleepy, kind of couch-stuck, and indulgent. Notice I didn't demonize starches or pasta. I like to feel like that every now and then, especially winding down after a long week, but if I eat starches for lunch I'm going to be sleepy for work or my workouts. Not exactly what I want. I also don't stress on the occasions I do eat a little more indulgently because I know what's going into my body the rest of the time, and trust me, that pasta is not going to immediately land on your thighs. It's a balancing act, the bigger picture of what you're eating.
I understand that what I eat may not be feasible for everybody, but I do want to stress the importance of being able to know what is being put in your body, which is why I preach the importance of cooking your own meals. Invest in a non-stick pan and stop relying on takeout. Not only will you save money and know what you're feeding yourself, but it will help you decipher how different food affects your body. Instead of demonizing or making certain food off-limits, I encourage everyone to pay attention to how certain kinds of food affect your body's function in other ways. Get to know how your body and mind are affected by certain foods, and it will help you to take control of food rather than letting food control you. 
Images: Giphy (2); kayyorkcity / Twitter
4 Healthy Foods That Are Surprisingly High In Fat
Over the last few weeks, I've been tracking macros on MyFitnessPal. Initially, I was doing it to try and get back on Keto. (By "back on," I mean I did it for two weeks before a vacation once.) Unsurprisingly, I bailed on Keto (nothing is low-carb enough!!!). and I then decided my #newyearnewme would be about counting macros instead. I'm currently using this calculator, which I found via this highly reliable fitness Instagram. I'm not even being sarcastic—there's very good advice on there. My biggest challenge with macros so far has definitely been keeping my fat content in check. Within a week, I realized I knew way less about which foods are high fat than I thought. For example, I had a day of what I considered very healthy eating (salads! oats! grain bowls!), and then discovered my diet had been 60% fat. And this is why I have trust issues. So, I did some research into which of my "healthy" choices were causing that high fat content. I'm not talking about obvious fats—you should all know that baked goods are full of bad fats and avocados are full of good fats. These are the sources of fat you're not as likely to guess as, say, a fried chicken sandwich or a BLT with mayo.
Disclaimer: Everyone's dietary needs are different, and many diets may call for higher fat content. I am not advocating for a universal low-fat diet, so do not come for me. Rather, I am hoping this information may be illuminating to some of you (read: I don't want to be the only one who didn't already know all this).
I'll be honest, I've never really known a lot about the nutrition content of falafel. It felt like a kind of dietary gray zone. Not as healthy as a vegetable, but probably better than cheese. Right? Not really. While trying to design a low-fat grain bowl at Tender Greens, I was pretty shocked to see that the steak topping was lower in fat than the falafel option. While falafel can be a healthy dish (the ingredients themselves are nutrient-rich), I'd somehow forgotten that it's typically deep-fried. This adds, in scientific terms, a sh*t ton of fat to your meal. FWIW, the "baked falafel" option at Tender Greens was way healthier—but unless a menu specifies "baked," you should assume it's deep fried, and therefore higher in fat.
Tofu is a similar deal to falafel—it's all about how it's prepared. While tofu isn't deep-fried quite as often as falafel (though still more often than you'd think), it's really good at soaking up whatever it's cooked in. And given that tofu on its own has just about zero flavor (it's okay, we can all admit that), it's usually cooked in a bunch of oils, sauces, etc. So tofu on its own? Low-fat, healthy option. But the way it's usually prepared in restaurants can make it a higher-fat option than something like chicken.
Okay, this one errs more on the side of "foods we knew were high in fat." But take a minute and actually consider how many "healthy options" feature nuts as a key ingredient. Protein bars that pride themselves on not adding sugar? Full of nuts. Overnight oats? Probably filled with nut butter (or WTF are you doing). Even a lot of salads and bowls will add nuts as a topping, plus, almonds are constantly touted as the ideal mid-afternoon snack. We also all know the problem with nuts—they are impossible to portion for how calorie-dense and fat-dense they are. And anyone who says they're full after 6 almonds is a dirty liar.
So, while nuts are full of technically good fats, it's still super easy to go over on your fat content goals if all the healthy options you're choosing are nut-heavy. So if my breakfast included 2 tbsp of almond butter (18 grams of fat and it never feels like enough), maybe I don't also have have a nut-based Lara Bar at 4pm (9 grams of fat), and snack on nuts at 6pm (19 grams of fat). That brings my fat content from nuts alone (not even the fun fats, like sauces and cheese and sugar) to 46 grams, when my daily goal is 48. (Let it be known that my total fat content for that day wound up being 90+ grams. This sh*t is hard!!!)
I know! I said this list would be about non-obvious sources of fat. Yet here I am basically listing the liquid form of fat and saying "surprise! This is fat." Sue me, but also listen because this is probably the #1 thing that people forget to count in their diets. One tablespoon of olive oil has 14 grams of fat. One tablespoon of butter has 12 grams of fat. (The type of fat they offer is different. Here is a long article on different fats and how they affect you.) Even at home, I struggle to cook something edible using less than 2 tbsp of one of these. It can be super tempting to just log the one chicken breast you cooked in there, but unless you're using a cooking spray, you have to account for the fats it absorbed.
Well, that's the end of my tirade on fat, and now I never want to look at a nutrition label again! Remember, the worst thing you can do with your diet is eat in a way that makes you miserable, because you know that sh*t won't last. My fat content is still way too high most days, but I'm figuring out what a low-fat day I can live with looks like. At least it's not Keto!
What I Learned From Living Like A Bodybuilder For A Week
After nearly starving to death on Gwyneth Paltrow's low-carb diet, I decided to try something different for my next experiment. I thought about other celebrities' diets to try, but they all looked so boring. Ever since I started lifting weights, I began following some female bodybuilders on social media to get workout ideas, and I remember being floored by how they train and how much they eat. Like, these girls look amazing and they're definitely not ordering a juice cleanse before the holidays. So I thought, is the bodybuilder diet (and lifestyle) realistic for the average person? I obviously had to find out for myself.
The Diet
I did some research into the typical bodybuilder's diet, and as you'd expect, there's a lot of protein involved. Lesson one is macros, which is bodybuilding slang for macronutrients. These macronutrients consist of protein, fats, and carbs, and the typical bodybuilder works with a coach to figure out the exact macros they should be eating each day. But apparently the bodybuilder diet changes throughout the year, depending on if you're "cutting," "maintaining," or "bulking." From what I've gathered by eavesdropping on dudebros at the gym, cutting is getting leaner and losing fat, bulking is gaining a bunch of muscle, and maintaining is staying the same (duh). Basically, you eat according to your fitness goals. Once you have a certain number of each macronutrient, you try to hit that number every day. Plus, in addition to hitting macronutrient goals, most bodybuilders drink a gallon of water each day. That's a lot of water. I'm all for staying hydrated, but like, all this eating and drinking sounded exhausting.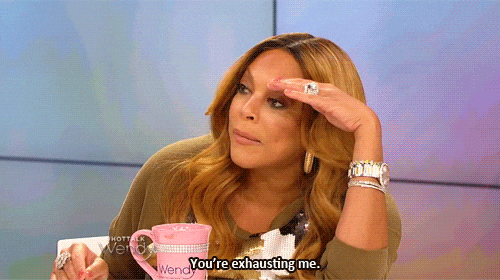 After a quick Google search, I found an online macro generator, filled out a few things about me, and found out my maintenance numbers for each macronutrient. One thing that bothered me is that I noticed a lot of the products these people love are packed with artificial sugars and additives. There are plant-based, clean-eating bodybuilders out there, but the majority are stocking up on protein bars and Halo Top. I decided to do a slightly cleaner version of the typical bodybuilding diet while still hitting my macronutrient goals.  
The Workouts
Anyone who knows me is pretty aware that I like working out. But this week would be different, because bodybuilders follow "workout splits," where they work certain body parts on each day of the week. They also take one or two days off, or "active rest days," which basically means light jogging and foam rolling. I did some research on a typical workout split, and decided to break up my workouts into two leg days, a day for back and biceps, a day for chest and triceps, and a day for shoulders and abs. That gave me room for two rest days in which I would stretch my crying muscles and judge all the girls on the elliptical. I even met with a trainer in my gym who showed me the most effective exercises for each body part and told me how many sets and reps I should be doing for each day. I was ready to go.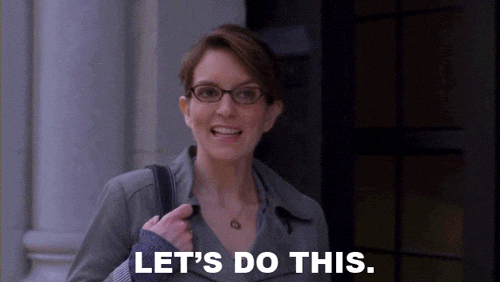 Day 1
As I expected, the first day was the biggest adjustment, mainly because bodybuilders usually eat 5-6 meals per day. I had to figure out how to squeeze in my meals, my workouts, and my gallon of water while still being a functioning member of society. Lesson one is that breakfast has to be a substantial meal. These girls aren't running out the door with half a Kind Bar and a cold brew. I read that it's important to incorporate proteins, fats, and carbs into the first meal of the day, so I went with a coffee, three sunny-side up eggs, a sizable bowl of oatmeal, and an apple. The eggs provided the fats and protein, and the oatmeal and apple are both carb sources. Bodybuilders don't eat that much fruit and prefer to get a lot of their carbs from rice and oats, but like, it was 8am and I wanted a piece of fruit. I also managed to get down a liter of water with my breakfast, so I was off to a decent start.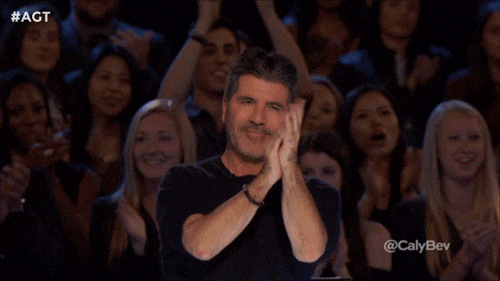 Apparently the next golden rule of bodybuilding is that the most important meals of the day, contrary to what you heard in kindergarten, are your pre- and post-workout meals. It sounds fair, but I struggled with the pre-workout part. I was still pretty full from my breakfast, and I don't usually like working out while feeling full. I also wasn't down to start taking the pre-workout supplements that a lot of pros take, but I still wanted to feel that sort of energy boost that a pre-workout drink provides. For dramatic effect. I went with a rice cake, a plain Greek yogurt, and another cup of coffee. IDK what pre-workout feels like, but after two large cups of coffee in three hours, I was sufficiently buzzed.
Then came the workout. It was leg day. Looking back, this day was probably my best workout of the week because I wasn't sore yet and I had a ton of momentum going. I did a leg and glute workout that resembled this one, but I used heavier weights and did fewer reps to focus on slowing down the movements (instead of getting my heart rate up). I basically did simple barbell squats and deadlifts on the Smith machine instead of using dumbbells, and I took out the kettlebell swings and jump squats to substitute them with the leg press machine and the hamstring curl machine. My legs were shaking by the end, but I felt good about it.
The rest of the day wasn't that important, so let's fast-forward to 7 pm. I struggled with dinner because I'm not much of a meat-eater, but I figured I couldn't go through this week without meat because like, #gainz or something. Plus, meat is an easy source of protein, so I can see why these bodybuilders are pounding steak filets after their workouts. You get like, all your macros in one sitting and don't have to think about scarfing down Quest bars later on. So, I bought a raw chicken breast from the grocery store and cooked it on a grill pan with some olive oil, lemon juice, salt, and pepper. I had brown rice on the side for carbs, and chugged water until I thought I was gonna puke. At the end of day one, I looked in the mirror and still wasn't jacked. Just full. 


 Day 2
I knew I had to be smarter about eating day two, because I didn't want to get to the end of the day and want to die. I had the same breakfast as day 1, but I skipped my pre-workout meal to feel a bit lighter and more energized in the gym. This day was the back & bicep workout, which basically consisted of a few rowing variations, lat pulldowns, and bicep curls. I was pretty hungry by the end of the workout, but it was still too early for lunch so I went with a post-workout shake. The post-workout meal is supposed to be a protein and carb together, and most bodybuilders avoid all fat sources during this meal because something about fat slowing down muscle-protein synthesis. Bodybuilders swear by their whey protein shakes, but TBH whey doesn't agree with my stomach. I bought a vanilla vegan protein powder instead, which seems fine. I mixed it with almond milk and had a banana on the side. Protein and carb. Check. And obviously more water.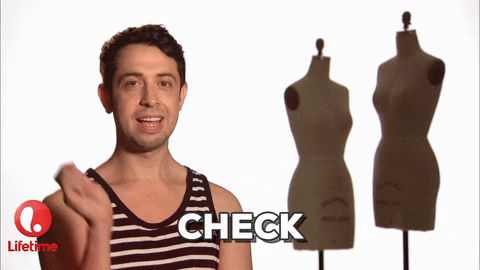 By lunchtime, I wasn't even super hungry, as opposed to my regular "about to pass out in the Sweetgreen line" starvation level. I picked up a huge piece of grilled salmon with roasted sweet potatoes from Whole Foods. Even though I wasn't that hungry, I basically forced myself to eat the whole salmon because I realized I was way behind in my protein count. Salmon is a protein and fat source in one, and sweet potatoes are carbs. I was killing these macros.
I had leftover chicken and rice from the night before, which came in handy because I was NOT down to start cooking again. IDK how these bodybuilders do it. Down went the chicken and rice, but I kinda wished I was eating sushi instead. I finished the whole portion to hit my macros for the day, but honestly it was kind of nauseating. I def could've done without the last few bites, but I wasn't backing down at that point. I'm a pusher.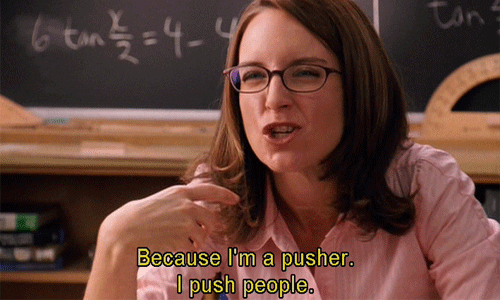 Days 3-6
If I went through every moment of this week, we'd be here forever. So I'm just gonna sum up the next few days because they were pretty consistent. The first thing I realized was that I was getting super sore from my workouts, so I made sure to stick around the gym for a few minutes after the workout to stretch and foam roll and take selfies. I also realized that hitting my carb goal was pretty easy, but the fats and proteins were harder to incorporate. What saved me were these vegan protein bars called No Cow Bars, which have like 22 grams of protein per bar and don't taste like complete shit, so those were helpful.
I also realized that I never wanted a huge dinner, but I always wanted a little dessert, so I had to figure out how to factor that into my macros. I usually have a sweet tooth at the end of the night, but most bodybuilders don't believe in the whole "one square of dark chocolate before bed" motto that all the healthy celebrities swear by. Instead, most of the bodybuilder girls I found online like to create a sweet concoction with protein powder that helps them hit their protein goals for the day. Most nights I nailed my carbs and fat, but needed more protein to hit my macro goal. I learned that you can mixed a scoop of vanilla protein powder with almond milk and some baking powder and pop in in the microwave for a little makeshift mug-cake. I made my concoction and it definitely came out kinda grainy and weird, but it wasn't terrible. On day four I caved and bought a Cookie Dough Halo Top. I ate the entire pint in one sitting. That's the point, right?
Day 7
I was really fucking happy to reach the last day of this experiment. Every muscle in my body hurt and the thought of that post-workout shake was making me gag. I also have to admit that I was barely drinking any water by the end, so I definitely failed on that front. If it were summer I may be compelled to drink more, but at this point I couldn't stomach the gallon. It was a lot. I did manage to finish my No Cow bars despite buying a 12-pack, so call me a hero.
The last day was also my rest day, which was convenient considering I could barely sit. I'm also pretty sure I tore something in my left shoulder. The basic betch inside me couldn't wait to get back to SoulCycle and hot yoga. But first I need like, a three week nap.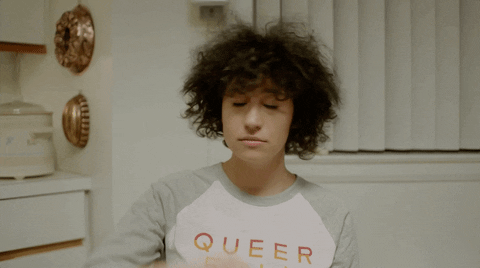 The Results
After a week of eating a ton of protein and pushing in the gym, I can confidently say that the bodybuilder lifestyle is respectable. It's also not for me. One positive thing I'll say is that I really enjoyed the weight-lifting, despite my tragic soreness. The more I learn about weight training, the less I feel compelled to do cardio to burn a million calories. Getting stronger is so much more rewarding than cycling off the cheesecake you ate last night. I intend on keeping up with this sort of training, with maybe a couple extra rest days in between.
I'll also mention that I weighed myself before and after the week, and I only gained about two pounds. For me, that's nothing. My weight fluctuates all the time, so two pounds is like, having an extra cup of water before bed. I was pretty pleased with this, not only because I wasn't looking to gain weight, but because it's cool to know that by eating a little more and doing less cardio, you're probably not gonna get fat. I think that's something a lot of people are scared of (including myself), so that's important to note.
The Takeaway
In the end, I'm retiring as a bodybuilder. Aside from the fact that I'm actually *not* one, I don't want to live in a world where I crave a salad after eating chicken and rice all week. People obviously get amazing results from eating and training this way. It's also a huge commitment to be so particular about all the macro numbers you have to hit. I'm not sure I need that stress in my life. And what's with the bullshit protein desserts? Can't we just eat cake and not tell our coaches about it? Am I too invested in the role?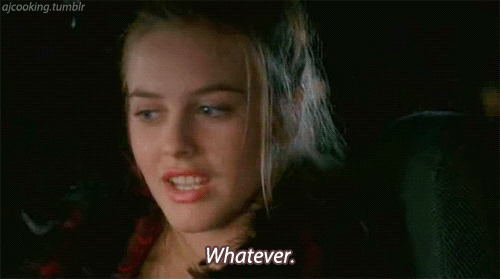 Anyway, LMK what I should try next. I'm gonna go eat a carrot stick.
Images: Scott Webb / Unsplash; Giphy (6)
Everything We Know About How To Lose Weight Is Wrong
It's February, which means you've probably recently given up on your first 2018 diet attempt. Sometimes, no matter how many Sweetgreen calories you count, it feels like nothing will make your holiday belly go away. And a recent study is here with the explanation why—specifically, an explanation other than your 3am pizza binges. According to this study, restricting your calorie/fat/carb intake specifically (aka the cornerstones of every diet ever invented) is way less effective than previously thought. Instead, weight loss is as simple as swapping out "evil" foods (sugar, anything "refined" or "processed") for their healthier counterparts. And the best part? If you follow that system, calories and portion size are much less important. Since this defies everything I thought I knew about how to lose weight, I decided to investigate how credible these claims really are. Here's what I found out.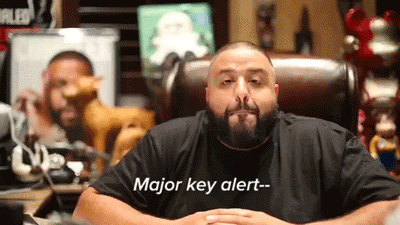 Diet Rules
For what it's worth, this study was fucking expensive ($8 million, to be exact). Over the course of a year, over 600 participants followed either a healthy low-carb or a healthy low-fat diet. Dietitians set these diets by advising participants on which foods to eat and which to avoid, as dietitians do. For example, the low-fat diet group was told to avoid "bad" low-fat foods (like soda, baked goods, or white rice, things that technically are low in fat but are also low in any real nutritional value). "Good" foods included brown rice, barley, steel-cut oats, lentils, and other foods that are devoid of happiness. The low-carb group was advised to eat foods like olive oil, salmon, avocado, and nut butters. (So like, if you combined the two diets you could form a decent meal.)
Notably, they gave no numeric limits on calories, carbs, or fat for any test group. They also didn't assign any kind of exercise requirements, beyond recommending they meet federal guidelines for physical activity. (The guidelines suggest a minimum of 2 hours and 30 minutes of "moderate-intensity" exercise per week, BTW. And no, running your mouth doesn't count as exercise. Then again, they also recommend daily "bone-strengthening" exercises for adolescents, so they lost a little credibility for me there.)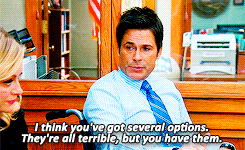 Diet Results
As with every study ever conducted, results were not 100% consistent. On average, low-carb participants lost around 13 pounds, while low-fat participants lost a little under 12. On average, they also found smaller waist sizes, lower body fat, and better blood sugar and blood pressure levels across the board. Participants who lost the most weight (50-60 pounds) also announced changes like eating less in front of the TV. (This seems both like a negative change and unnecessarily braggy to me, but whatever.) Finally, researchers checked to see whether genotypes or insulin resistance affected participants' results—they didn't.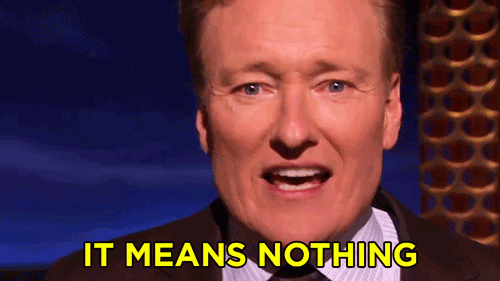 What This Means
Basically, these findings means we may have two major theories wrong when it comes to how to lose weight. First of all, the national obsession with calorie counting should maybe chill out, so tell that to your friend who won't STFU about MyFitnessPal. It also means counting grams of carbs or fat isn't essential to weight loss either, and that sound you heard in the distance might be the crumbling worldviews of keto dieters everywhere. The downside of these results is that you basically have no excuse not to diet, since you can no longer claim "being bad at math" as a legitimate reason to not watch what you're eating.
Second, these findings combat the notion of "genotype-specific diets." Earlier findings had suggested that individual metabolisms reacted differently to certain food groups, like carbs or fat. And in response, people were told to customize their diets to their metabolic properties. But this study tested for all genetic variants—and found no significant variation in results. One researcher even lamented this, saying "it would have been sweet" if a clinical test revealed how you should diet. (Follow up research was not done into what fraternity that researcher was in.) But no—according to this study, eating nutritious whole foods until satiated was the only consistent key to weight loss. In other words, you're not going to gain weight from eating an unlimited number of vegetables, but you can't just eat a million donuts because "my body wants donuts and I'm practicing intuitive eating."
Of course, there are many reasons to take these findings with a grain of salt.  While many participants lost weight, others gained it. And since the study is so recent, we don't know whether participants who did lose weight will keep it off. So, you shouldn't go full Whole 30 and dive into family-size portions just yet. But if these studies continue to be proven correct? You may finally be able to say goodbye to Googling nutrition info 800 times a day. If nothing else, your data plan will thank you.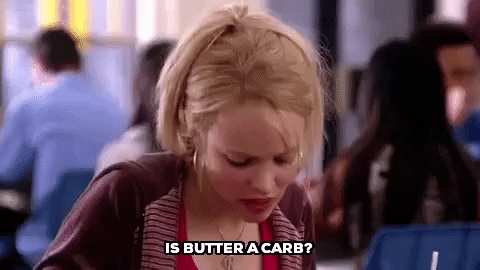 Dieting is a tricky area for betches, since it requires hard work and patience, two decidedly awful things. On the other hand, FaceTuning yourself 20 pounds thinner every time you post an Instagram is equally difficult. So in the interest of maintaining a #nofilter bod, maybe take a step away from the juice cleanses and fad diets. You made it through 2017; you can eat fewer things with nutrition labels that read like science fiction.
Images: rawpixel / Pexels; Giphy