6 Night Creams That Will Fix Your Skin While You Sleep
None of us ever get the amount of sleep we actually need to function as a contributing member of society, and we most definitely do not get our beauty sleep, ever. There's always something that seems to f*ck up our sleep schedule and give us Crypt Keeper skin overnight—things like taking 2am tequila shots, binge-watching The Bachelor, or just stressing out over f*ckboys' texts. All the Starbucks, organic smoothies, and contour sticks in the world will only work for so long. You may think it's too soon to start buying night creams while you're 20- or 30-something years old, but you'd be wrong. Overnight creams are actually the life-saver we don't nearly appreciate as much as we should. They're like, so hydrating, anti-aging, and v brightening. Amazing, so here are the best night creams you should buy if you want to wake up with flawless-looking skin.


The Tula Beauty Sleep Overnight Repair Cream works its magic while you sleep, smoothing your wrinkles and brightening your skin overnight so that by the time you wake up, you will look as fresh and glowing as ever. The cream can be used for all skin types and has fruit extracts and probiotics to hydrate and nourish your skin. We love to see it.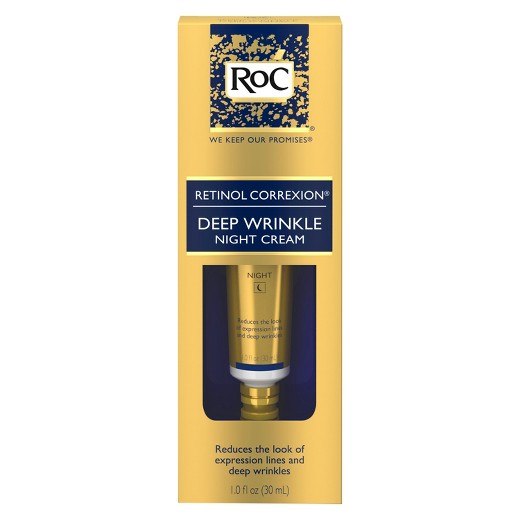 If you didn't already know, retinol is basically like, crack for your skin. And I mean that in the best way possible. It actually reverses aging, tightens big-ass pores, and helps your wrinkles disappear ASAP. It smoothes and evens out your skin tone, so eye bags and tiny lines are gone.

Again, this is full of that good sh*t, aka retinol, so already you know it's amazing. It's super lightweight and creamy, so you won't feel like a greaseball after putting it on. It tightens your face (but not too tight that it feels like you just got botox), and it reduces any signs of wrinkles by the time you wake up.

This soufflé (which sounds bougie and great already) helps your skin get some beauty sleep of its own overnight. Think of it as rubbing Chobani on your face before bed. Okay, well, it sounds better in theory since Greek yogurt is a natural skin-soother, softener, and hydration-giver, but I swear this sh*t is good. It's a facial mask and night cream in one, so you wake up feeling refreshed and looking five years younger.

Most overnight creams can be ridiculously expensive and cost like, more than your average bar tab. However, there are still some good options at your nearest drugstore that work just as well. Our good ol' go-to Neutrogena cream is full of vitamins for a deep moisturizing, oil-free, non-comedogenic wrinkle cream that won't make you break out.

Anything from Philosophy is obviously amazing, so this speaks for itself. The Renewed Hope in a Jar helps combat winter dry skin throughout the night and provides you with literal glowing skin by the time you wake up for work in the morning. It's fab for sensitive skin so you def won't wake up to pimples, and it refines your skin tone so there aren't any awkward red or discolored patches.
Betches may receive a portion of revenue if you click a link in this article and buy a product or service. The links are independently placed and do not influence editorial content.
Images: Linda Prebreza / Pexels, Giphy (1)
How Far Is Too Far When It Comes To Fillers?
If the women gracing our reality TV screens are any indication, the fillers trend isn't slowing down anytime soon. The statistics confirm this: in the United States, the use of fillers has increased tremendously from 1.8 million procedures in 2010 to 2.68 million in 2018, according to data from the American Society of Plastic Surgeons. With so many people going under the needle, I *Carrie Bradshaw voice* couldn't help but wonder: are fillers even safe? To find out, I spoke with Dr. Oren Tepper, a board-certified plastic surgeon, and the Director of Aesthetic Surgery at Montefiore Health System.
What Exactly Are Fillers?
Like the name suggests, fillers are used to fill in wrinkles and other creases or depressions on the face by injecting a substance into the facial tissue. There are a variety of substances that can be used depending on what the patient is trying to achieve and the doctor's preferences. Some examples are hyaluronic acid, collagen, fat and even stem cells.
Who Are Good Candidates For Fillers?

Because fillers can be used to address so many different facial issues, most people are good candidates for fillers. As far as the age range, Dr. Tepper says he has seen patients as young as in their twenties to those in their elderly years taking advantage of the procedure.
Who Should NOT Get Fillers?
Of course, those that have had bad reactions in the past are more likely to have issues again. You should also avoid fillers if you have a bleeding disorder, inflamed skin, are taking blood thinners, are pregnant or breastfeeding, or have a history of an allergic reaction to fillers.
What Are The Side Effects?
Swelling is to be expected and can range from being minor to requiring a few days to a week to subside. More seriously, a bluish discoloration can occur if the fillers are injected too close to the skin and, in rare cases, if the filler finds its way into the bloodstream, it can occlude the arteries and result in tissue loss. Dr. Tepper says that these more serious complications are relatively rare, however, occurring in fewer than 1% of cases. The FDA also cites scarring, blurred vision, and blindness as other rare but serious risks that can occur if the filler is injected into a blood vessel.
How Much Is Too Much?

According to Dr. Tepper, the general rule of thumb is that if somebody notices you have fillers, you've gone too far. I guess most Bravolebrities have yet to get this memo. The goal is to subtly enhance your natural facial features—key word being subtly. Another important factor is ratios. Dr. Tepper says that while "volume alone may not be the threshold for what makes somebody look unnatural or natural, the ratio of your upper lip to your lower lip is a real giveaway." Generally, when the upper lip is equal to or bigger in size than the lower lip, the result looks overdone and unnatural. What's worse, an oversized upper lip can actually make someone appear older. Too much filler on the upper lip pulls it down and accelerates its natural drooping, which, according to Dr. Tepper, is about 1 millimeter every decade. Great, now I have another thing to be worried about. Another option, if you're thinking of getting lip fillers in particular, is to take a more comprehensive approach and consider how you want your mouth to look as a whole. Dr. Tepper recently teamed with aesthetic dentist Dr. Jonathan Levine to introduce LipSync, a dual-specialty approach that changes both lip length and tooth position, so your entire smile looks better and you avoid the dreaded balloon lips effect.
But if you do go too far, there are some ways you can fix a f*ck up. According to the American Board of Cosmetic Surgery, mild irregularities like lumpiness or slight asymmetry may be fixed be massaging the area, which your provider can do or help you do at home. Certain types of fillers can be dissolved by injecting an enzyme (more on that in a sec), but otherwise, the best option is just to wait for the fillers to get absorbed by your body.
How Long Does It Last?

This depends on which type of filler is injected into the face. Dr. Tepper estimates that hyaluronic acid fillers will last anywhere from six months to a year and a half. One of the benefits of using hyaluronic acid is that if you are unhappy with the results, there's an enzyme that can be injected afterwards to dissolve the filler. For those seeking something longer lasting, approximately half of any fat injected as filler stays in the face, according to Dr. Tepper. While there are permanent fillers such as silicone, Dr. Tepper does not recommend using them. Not only are the results irreversible, they can lead to disfigurement, infection and other serious problems. Yikes.
What's This Going To Cost Me?
This varies tremendously depending on the filler used, the practitioner you go to and the area(s) to be treated, but Dr. Tepper estimated that the procedure usually costs about $1,000 per area on average.
Are There More Natural Alternatives?
While sadly there is no magic face cream that will annihilate your wrinkles and pay off your student loans, certain fillers are more natural than others. Using fat or stem cells may be a good choice for those who don't like the idea of injecting unnatural substances into their body. Dr. Tepper will often inject saline into the desired area to give the patient a sense of the results, but this only lasts several hours rather than several months. A lip lift is another procedure that can add volume without injecting filler. If you're looking for something sans needle, topical retinoids are a good preventative measure that can help fight wrinkles and hold off the need for the needle.
What Should I Know Before Committing?
It's important that patients considering fillers understand exactly what they are getting into. In Dr. Tepper's experience, many people mistake overdone filler for botched plastic surgery: "The overdone lips, the overinflated cheeks. Those are not surgical issues, those are overfilling." In order to avoid this, it's okay to start small and get a few injections in stages over a period of time in order to carefully assess the results instead of doing everything at once. This is especially true for those who haven't had the procedure before. Dr. Tepper uses MirrorMe3D, an innovative, new visual technology with the ability to scan and print out a 3D version of your face. This allows patients to see what they could and should look like following a procedure, as well as what has been done throughout the years in case they visit more than one doctor.
At the end of the day, fillers are generally safe and effective, so long as you stick to the non-permanent versions and visit a doctor with proper training and credentials. While it might seem tempting to click on that 50% off Groupon, refrain, lest you end up looking like a case study on Botched. Or, we could all just collectively agree that wrinkles are perfectly natural and forego the whole thing entirely. Crazy, I know.
Images: Sara Bakhshi / Unsplash; Giphy (3)
We Asked A Plastic Surgeon Our Top Questions About Facial Procedures
It's 2019, so we're not going to pretend anymore that getting plastic surgery is some kind of weird taboo that women do in dark rooms on their 40th birthday. Embracing the chance to change something on your body that you feel insecure or uncomfortable with is f*cking awesome, and stigmas are not. And if you're going to do something, it's better to have all the information than to go in blind because you were too embarrassed to do research and end up with a botched procedure, right? Right. That's why we chatted with Dr. Gary Linkov, a Facial Plastic Surgeon from New York to answer all your questions about preventative, non-surgical, and surgical facial procedures.
Which Facial Procedures Are Most Popular?
Nonsurgical: Botox, Filler, Chemical Peel
Surgical: Rhinoplasty (nose job), facelift, blepharoplasty (eyelid surgery), and lip lifts are growing in popularity
When Should You Start Non-Surgical Preventative Treatments?

Although rumours and Instagram ads may suggest otherwise, Dr. Linkov believes that the only truly preventative strategy is botox. He's had clients who start as young as their early 20s, ranging to about late 20s to early 30s. So if you're still a child and scared of needles like me, there's no need to panic. You can still prevent those wrinkles in due time.
How Do You Know If You're Overdoing It?
It's not hard to spot an overkill face (we're looking at you, Tori Spelling), but when you're in the heat of it, how do you know if you've gone overboard? Dr. Linkov says that with Botox, you're too far once you've lost the ability to show emotions through facial expressions and have difficulty animating your face. This low-key sounds like a really good thing that I'd 100% be down for, but it doesn't look so cute.
In terms of filler, you want to avoid anything that looks disproportionate to the rest of your face. Like, you can legitimately pick anyone from the cast of Real Housewives of Beverly Hills and go as far in the opposite direction as possible. The facial procedures are meant to enhance what is already there, not build cheeks from silicone. For lips specifically, you want to avoid an anterior projection that is unnatural, aka you don't want to look like you're making the duck face all the time (unless that's your strategy, then go for it).   
How Do You Fix Botched Work?

In his line of work, Dr. Linkov has seen plenty of botched faces. He says the most common type of corrections he performs for non-surgical procedures has to do with too much filler being injected or filler being injected in the wrong place. In that case, he needs to dissolve all the filler and start from scratch.
For surgical facial procedures, rhinoplasty is often one that needs correction. Sometimes too much cartilage is removed during the initial surgery, causing the nose to lose shape or sink in. Or Maybe Becca from Long Island got her nose job the summer before college and did way too much coke so now the bridge of her nose is collapsing. But like who really knows, we all started with a deviated septum anyway, right?
How Do Patients Decide The Best Course Of Treatment?
A lot of what Dr. Linkov spends his time doing is actually talking to patients and truly understanding their concerns. He likes to get a background on what procedures they've done prior to coming to see him, as well as their tolerance for various intensities of treatments. It's also vital that Dr. Linkov has time to properly analyze a client's face to choose the right method of approach. The bottom line is your surgeon should work with you, not for you, to help determine the best way to achieve what you're looking for.   
When Is The Best Time To Get A Facelift?
Dr. Linkov suggests getting a facelift once the jowls start to show *shivers* and there is some heaviness forming in the neck. Usually, this happens in the mid to late 40s for most women, but it can be later for some lucky betches. The trick, he says, is to do the facelift while the underlying muscle still has good integrity and strength. If you try to get a lift too late, the muscle will have already thinned out and will not support a transformative lift.
Do Facial Gyms Help Wrinkle Prevention?

So apparently taking a spa day to have someone smack your face doesn't count as going to the gym. Shame. Dr. Linkov says there is very little data to show that facial gyms and wrinkle-prevention exercises actually do anything. In fact, strengthening muscles may even promote wrinkles, since wrinkles are from the activity of the skin's underlying musculature. It's fine, you tried.
Who Would Preventative Treatments NOT Be Beneficial For?
If you have limited wrinkles (even when you smile or do a double chin or whatever weird sh*t Snapchat prompts you to do) you don't actually need preventative botox. Lucky. Fillers, on the other hand, are never really 100% preventative, according to Dr. Linkov, so no one should be trying that out before they want to commit to it.   
How Do You Choose A Location And Person?

While these procedures can be pricey, there's no benefit in trying to cut costs. Dr. Linkov says a lot of people often hunt for the best price per unit of Botox or syringe of filler, but those are also the faces that get botched and have to end up paying more for corrections in the future. Dr. Linkov instead strongly recommends picking a doctor by their experience to treat the face and maintain safety as their top priority. Some treatments can have side effects that range from mild to more severe, so having someone who knows what they're doing and can do it well is very important. He also suggests that you make sure your injector has the appropriate antidotes, such as hyaluronidase for fillers, and to ask what type of filler is being injected.
What Are Typical Price Points For These Procedures?
Botox: Anywhere from $10-25 per unit or $200-500 per area
Filler: $500-1000 per syringe
Chemical Peel: $200-300 per treatment
Rhinoplasty: $9000-15,000+
Facelift: $10,000-20,000+
Is There Any Downtime?
Botox: Rarely any downtime
Filler: Can have bruising or swelling for up to two weeks, but usually one to two days of downtime
Chemical Peel: Depends on the intensity of the peel, but about one week
Rhinoplasty, Facelift, Liplift: One to two weeks of downtime
What Are The Side Effects?
Botox: Paralysis of neighboring muscles, bruising (rarer)
Filler: Bruising, swelling, vascular occlusion (including skin changes, or in rare cases, blindness)
Chemical Peel: Scarring, skin pigmentation changes
Rhinoplasty: Swelling, bruising, breathing issues, cosmetic deformities
Facelift: Scarring, bleeding, facial nerve damage
Liplift: Scarring
If you want to learn more about Dr. Linkov and the procedures he specializes in, feel free to check out his website. To keep up with his daily surgical antics you can follow him on Instagram.
Images: Giphy (2) 
6 Super Weird Things People Have Done To Avoid Getting Wrinkles
You've most likely heard about all of the weird, crazy everyday beauty hacks, as well as expensive beauty treatments that some rich celebrities "swear by" to enhance their skin, butt, hair—whatever. Like say, Kim Kardashian's vampire facial or Ashley Graham's windex hack for getting rid of self-tanner streaks, or really any asinine hack that a celebrity reveals on social media that automatically goes viral. But what you might not know is that there are plenty of average people out there that also have some very bizarre things that they themselves swear by in order to achieve better looking skin and hair. Enter: all of the weird things people have done to avoid wrinkles.
That's right, there are people out there that for some reason can't just rely on a good ol' fashion anti-wrinkle serum to do the trick. Instead, they've ventured as far as rubbing semen all over their faces in hopes of reversing the effects of aging and preventing wrinkles. So if for whatever reason adding retinol to your skincare routine in order to avoid fine lines just doesn't sound promising, (or you simply just need a good laugh,) read on for all of the bizarre things that people have done to avoid wrinkles.
1. Urine Therapy
So apparently there are people out there that believe peeing on a cotton pad and then rubbing it on their face is the secret to maintaining a youthful glow. Why you ask? Well, according to The Sun, a UK-based publication, Stella Ralfini, a 71-year-old grandmother who lives in London, credits adding urine (yes, urine) to her daily skincare routine as the secret to maintaining her youthful glow. The kicker? This woman has been rubbing pee on her skin since she was in her 30's. That's right, for the past 40 years, this woman has been rubbing her own urine on her skin in order to avoid wrinkles. (I want my friends to know this the next time they say that I'm gross for only washing my hair once a week.)
Now, I'm not discrediting Stella's skin, because by the looks of her pictures that ran in The Sun, grandma does have it going on. And while there are reports out there that even though aren't scientifically-proven, they still claim that since urine is chock full of enzymes and minerals that can help certain issues like eczema and acne. But still, I find it hard to believe that Stella's pee is to thank for her good skin, and not simply the other parts of her skin care routine, which she mentions is to cleanse, tone, and moisturize.
2. Vampire Facials
Unless you live under a ginormous, pop culturally unaware rock then you've likely noticed that every time Kim Kardashian does something as minor as pluck out a butt hair, it's mentioned as a headline on endless websites. And while you've probably followed her roller coaster hair transformations from light and long to dark and short to that pink shade she wore in Tokyo earlier this year, you might also remember one of her more terrifying beauty moments: when she got that "Vampire Facial." On one episode of Kim and Kourtney Take Miami, Kim walked into a spa with Jonathan Cheban  and got a facial where the esthetician ultimately pokes you, makes you bleed (and cry), and then uses your blood as some sort of sick, morbid face mask. (Call me a wimp, but I'll stick with my GlamGlow face mask, thank you very much.)
Well, Kim isn't the only self-obsessed psycho to ever get this facial done, in fact it's actually a pretty popular treatment. As far as what the treatment actually does, it uses a Dermapen to puncture tiny holes in your skin which stimulates collagen and elastin fibers to make your skin smoother, but when you lather on the blood, that's when the facial really works because the platelets from the blood further stimulate collagen and elasticity.
3. Only Sleeping On Their Back
If we're being honest, I actually loathe the idea of getting pregnant, if not for any other reason than the fact that you have to spend the duration sleeping on your back. (JK, I'm also loathing it because you can't drink for nine months, but still.) So when I found out there are sick individuals out there that actually choose to sleep on their backs even when they're not carrying a child, just to avoid getting wrinkles, I was mind-blown. Hello, if getting wrinkles while you sleep is your concern, have you ever heard of using a silk pillow case to prevent fine lines?
While sleeping on your back is actually a "hack" proven by dermatologists to prevent wrinkles, I'm still not here for it. According to a conversation Health.com had with Debra Jaliman, MD, a New York City-based dermatologist, the derm claims that "…sleeping in such a way that your face comes into contact with cotton pillowcases like on your side or stomach can lead to the creation of deep sleep lines on your forehead and cheeks." How? Because according to Jaliman, since wrinkles are caused by loss of collagen and elasticity, applying the repeated pressure of sleeping on your side or stomach will only promote the breakdown of collagen, eventually leading to visible lines.
…Whatever. I'm still sleeping on my stomach. That's why God invented anti-wrinkle serums.
3. Sheep Placenta Facials
Apparently moms—celeb and um, non-celeb—swear by eating your placenta for glowing skin. January Jones even went as far as making her placenta into pills to take every day. And while that's all good and fine and probably makes a new mom feel empowered and whatever, what I don't understand is why the f*ck there are people out there that swear by sheep placenta facials. Like, who in history woke up one day and said "Ya know what? I'm going to watch a sheep give birth today AND THEN I'm going to grab that slab of placenta, put it in a jar, and then go home and slap it on my face and hope that it helps to prevent wrinkles."
Well, apparently there's a spa in NYC that offers these facials and claims that the placenta is rich in enzymes and proteins which help to target skin concerns like dull, uneven complexions, eczema, psoriasis, acne, sun damage, wrinkles, and fine lines.
4. Sperm Facials
So I'm not even going to touch on my personal experience with whether or not my face has ever come in contact with sperm because my mom reads my stories, but what I will tell you is that apparently jizz (do other people call it jizz or am I a 20-year-old frat boy?) is filled with protein and protein is good for your skin. Now, are there other ways to nourish your skin with protein other than letting some f*ckboy bust on your face? Yes, there certainly are, like by using one of these nourishing (and cheap) face serums.
5. Avoid Smiling
So according to the Daily Mail, there is a 50-year-old woman named Tess Christian that lives in the UK and claims that she hasn't smiled or laughed in about 40 years all to avoid wrinkles and fine lines. Tess maintains such a straight face at all times that her friends have nicknamed her "Mona Lisa." I mean, I understand that "laugh lines" are a real thing, and by the looks of it, Tess doesn't appear to have them, but my question is how has she avoided laughing or smiling? Has she never watched Billy Madison? Do her friends just share sh*tty memes with her? She's obviously not a big poop joke person and clearly has never read any of our Bachelor recaps. And I just have to wonder: sure, she has avoided wrinkles, but at what cost?
6. Bird Poop Facials
Okay, I don't care, I will take a sperm facial over a bird poop facial any day (sorry, Mom). Now, I've heard that when a bird sh*ts on you that it's a sign of good luck, but some sickos had to take it a step further and rub bird poop on their face and claim that it prevents wrinkles and brightens the skin. The most insane part? It's actually an expensive treatment at some upscale spas. No thank you.
Image: Kat Love / Unsplash
The 7 Wrinkle Creams You Should Start Using In Your 20s & 30s
Unfortunately, we're all getting, like, older and grosser. That means we need tone it back on taking care of zits (well, some of us) and start taking care of potential wrinkles—which is literally so depressing. When did this happen? We used to be carefree! Sleeping in makeup! Smoking but telling everyone we didn't! Eating like shit! Oh, how the tables have turned.
But before you give in to the Grim Reaper and literally die because hitting 30 is going to cause you to spiral into a deep depression, do yourself a favor and find some face treatments and creams that are way better at keeping nature at bay than you thought possible. Like, not only will they make you probs hotter, but they'll help prevent wrinkles down the line, too. Bless.
Not too heavy to fuck up your makeup; not too light that it does literally nothing. Your eyes will be brightened and protected from the evil sun and wrinkles in general. The skin around your eyes is the thinnest of your entire bod (ew), so protect it and shit.

Smells like a spa, makes your skin super soft, and the hyaluronic acid actually PULLS moisture into your skin. Moist (sry) skin doesn't wrinkle as easily, friends.

LITERALLY this is the most important if you want to keep the crow's feet and bullshit at bay. Slather on a good sunscreen during the summer months, regardless of how long you plan to be outside. Coppertone is a solid standby, and it's silky enough to wear every day without making you feel like you're six again and mom is slathering you with zinc before you head out to the beach.

Clarins is a great choice for those of us who are super stressed and don't get much sleep … so, everyone reading this, I assume. The texture isn't greasy or gross AND it goes on smooth enough that you can put makeup on top of it. The organic California Poppy extract and shea butter both add tons of moisture, making this night cream a great option for those who aren't ready to buy anything with the word "wrinkle" in the name.

Serums mean good protection against free radicals (i.e. the disgustingly polluted air), which contribute to zits, aging, and general dullness. Gag. Adding a serum to your routine will help offset what nature wants to do to your face.

Fun fact: One of the best things you can do to prevent wrinkles is to wash your fucking face. Free radicals and makeup particles can actually sit on your skin and age it. So, making sure you get alllllll that shit off is SUPER important.

At the end of the day. nothing feels better than scrubbing the pain … er.. wrinkles away. Exfoliating a few times a week or using an acid peel can do wonders for your skin. Dr. Dennis has a fantastic formula that you only need to use once a week and follow up with some GOOD fucking moisturizer.

Image: Nik MacMillan / Unsplash
Betches may receive a portion of revenue if you click a link in this article and buy a product or service. The links are independently placed and do not influence editorial content.
The 7 Skin Products You Need To Fight Wrinkles & Delay Botox As Much As Possible
Laying out on the beach every day is all you obviously have planned for this summer. You'll turn into an exotic goddess and slowly become one with the ocean and all its inhabitants. It's all fun and games until you look in the mirror and are horrified with the red, peeling thing staring back to you. It's the fact that your skin is literally fried. It's casual. Despite feeling disgusted with your body and all the weird shit it just has to do, you probably even feel some sort of satisfaction when you slowly peel it away as if saying yes, out with the old and in with the new. Well, since I know you still want to look 20 when you're 50 without becoming the next Heidi Montag, I've rounded up the best skin products for this summer. I'm saving you from getting wrinkles because the day I find one, I will contemplate on throwing myself in front of a bus. And I'm not even kidding.
From sunburn relief to dark spot correctors, run to your nearest Sephora and spend a ridiculous amount of money (which is obviously nothing new) on things you actually need.

This is crucial to have after a day spent in the sun. This oil-free moisturizing balm is infused with aloe to ease any sunburn damage so you're not wincing every time you blink. It restores your skin's flexibility and prevents your skin from flaking like crazy.

This lifesaver hydrates your skin while protecting it at the same time from those pesky cancer-causing rays. This is the secret to looking young enough to still get randomly ID'd at the bar. This is a huge compliment, so take it while you fucking can.

If you feel and look like a boiling lobster by the time you leave the beach, this yogurt concoction will do wonders for your nasty burn. The ingredients will cool you down quicker than you can say, "I need a bottle of wine to the face." It's even better because it not only works for sunburns, but for any horrid skin irritation as well. Who knew Greek yogurt had so many fucking benefits? Apparently, also like yogurt, you can keep the gel in the fridge for best results. *Buys every Chobani the nearest grocery store has*

I'm just going to leave this here because if you don't carry blotting paper with you on the reg by now, we can't be friends.

If you are always the first one to get pit stains (there's always one of you in the group), you should probably get like, a new deodorant or consider having your sweat glands removed because I can't help you there. I will advise that you buy this miracle lotion if your face usually looks like a greaseball and is naturally the cause of death of your once-straightened hair. This helps control any unnecessary amount of oil you may have, prevents future breakouts, and leaves a refreshing matte finish. Maybe we can have nice things after all.

For those of you who may look like a shedding reptile in the heat, this literal bomb explodes a shit ton of creamy hydrating goodness on your skin. I'm serious—it's intended to "burst" when you apply it. Ok, I realize this sounds worse and worse by the sentence, but you get the point. You can use before or with makeup if you plan on fooling everyone with your "totally natural" beach face.

I wasn't always the hot, bad betch I am now. I honestly think I had my glow-up in the beginning of college and thank god, I did. There's nothing that scares me more than thinking about what I looked like when I was 14. Puberty hit me like a fucking school bus from North Shore High School. I had such bad skin, I almost convinced myself that I could drop out of school and land a role as Freddy Krueger. Now that those godforsaken days are over, I religiously use this to brighten all my dark spots before I roast under the sun. This saved my life, and now, I'm saving yours and you know why? Because I'm a pusher.