9 Last-Minute Gifts For People Who Have Literally Everything
Is it just us, or can getting holiday presents for everyone on your list start to feel like a full-time job?
I mean, it's not like we're all sitting here taking meticulous notes all year about products that our fav people have their eye on, right? (If you are one of these people, please tell us all of your secrets).
And let's be real—we all have that one friend who mentions something they want, and next time you see them, welp—there it is. They're the type of person who has literally everything. Is there anything more frustrating than thinking you found the perfect gift just to find out they got it for themselves before you could even hit the "buy now" button? We think not.
Shopping for these people can be a tough task, which is why we've collected the best gifts to give for those hard-to-please people in your life. From unique experiences to little luxuries they wouldn't normally buy for themselves, trust us when we say there really is something for everyone here.
Give them a reason to stop scrolling and go smell the metaphorical flowers by gifting them a National Parks Pass. Nothing says, "You need to get outside" like a gift that will force them to spend some time in nature.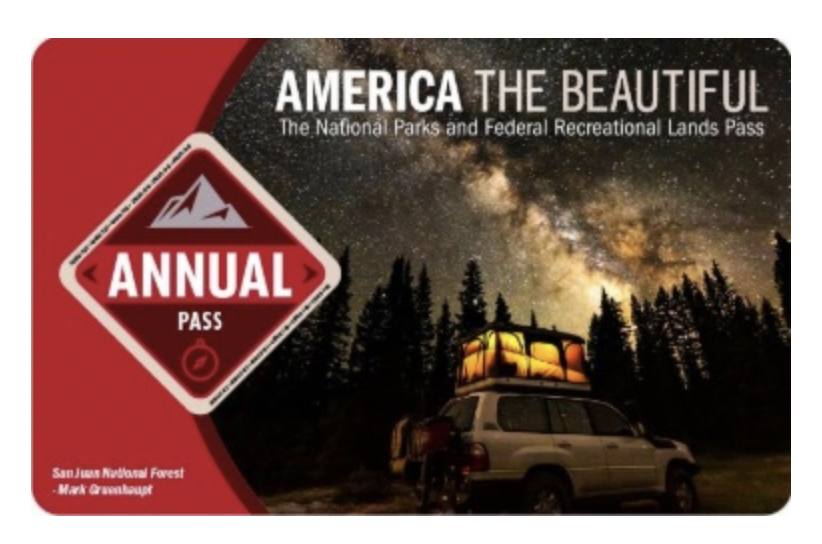 National Parks Annual Pass
USGS
That's nothing quite like the gift of competition. Bananagrams is a thought-provoking, anagram game that will get everyone gathered around a table for some quality time together. Albeit, we can't promise you won't get into a screaming match about if a word is real or not. You win some, you lose some, right?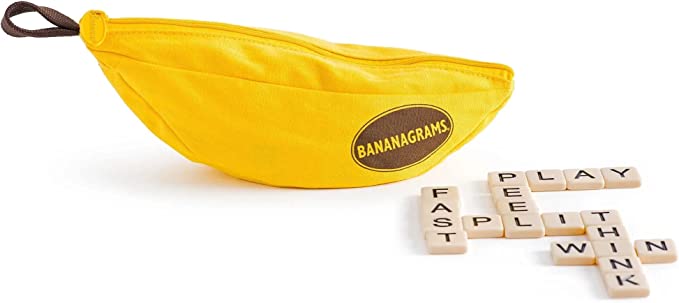 Cozy up together with the blanket of your literal dreams. We've never met a person who was upset with receiving a chic, comfy blanket, especially when it just so happens to be the Kardashians' favorite brand.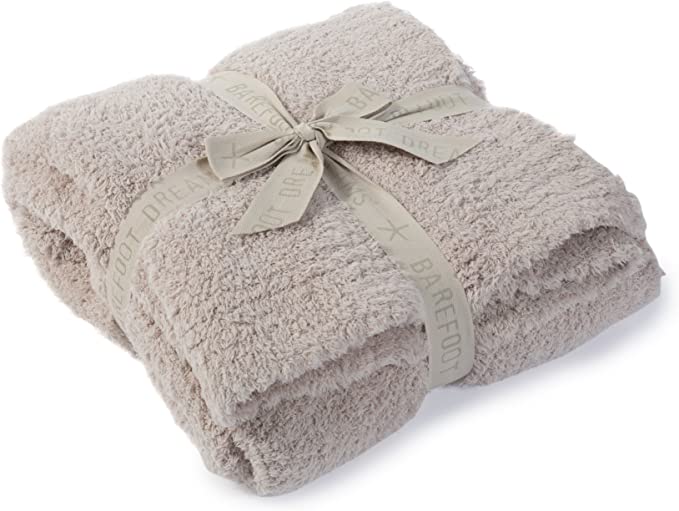 CozyChic Throw
Barefoot Dreams
Okay hear us out on this one—this flavored olive oil set is a little something special. Most people would probably never buy it for themselves since they likely only use flavored oils on certain cooking occasions… aka get this for them and have them make you a nice meal. Win-win.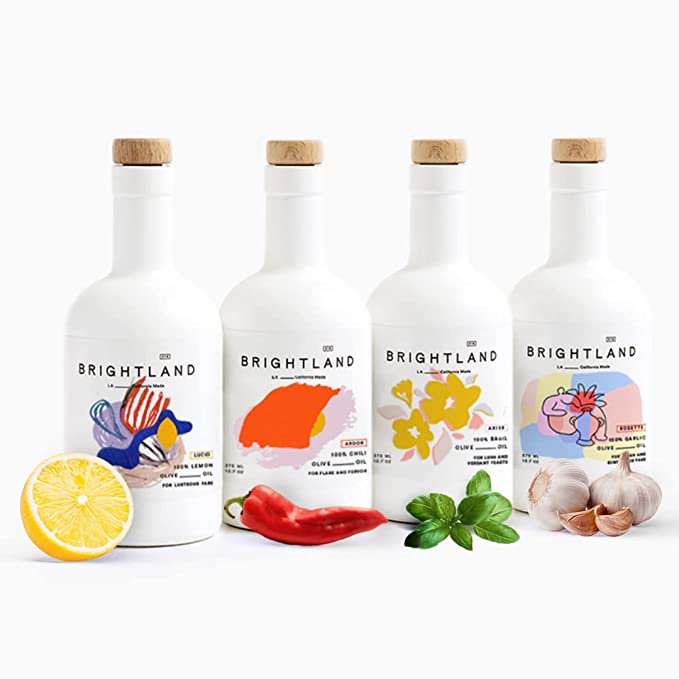 Olive Oil Set Infused with Garlic, Lemon, Basil, and Chili Peppers
Brightland
Truth be told, the holidays are stressful AF and we could all use a drink. Enter: these chic colored coupe glasses. They're chic, trendy and the perfect luxury to gift your bestie for a future wine night. Pro tip: assign everyone a color and you'll never get your drinks mixed up again. Probably.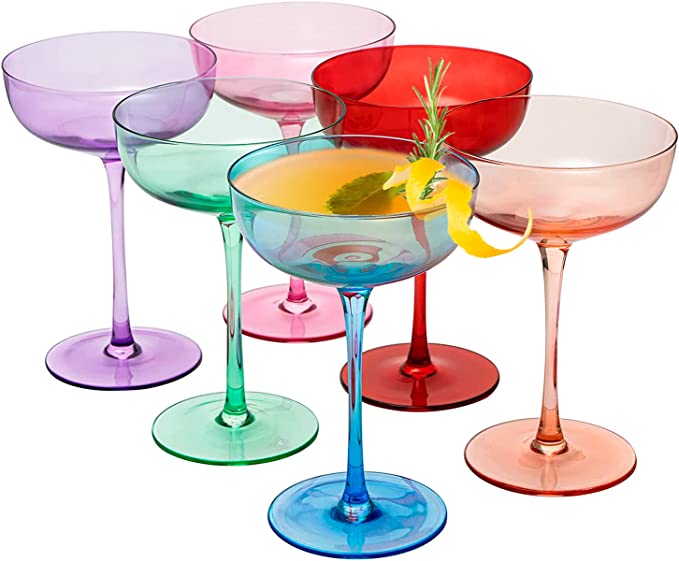 Colored Coupe Glasses
The Wine Savant
A custom photo puzzle will keep them busy during the strange abyss that is the week between Christmas and New Year's while also showing how thoughtful you are by displaying one of your favorite photos. Thank us later.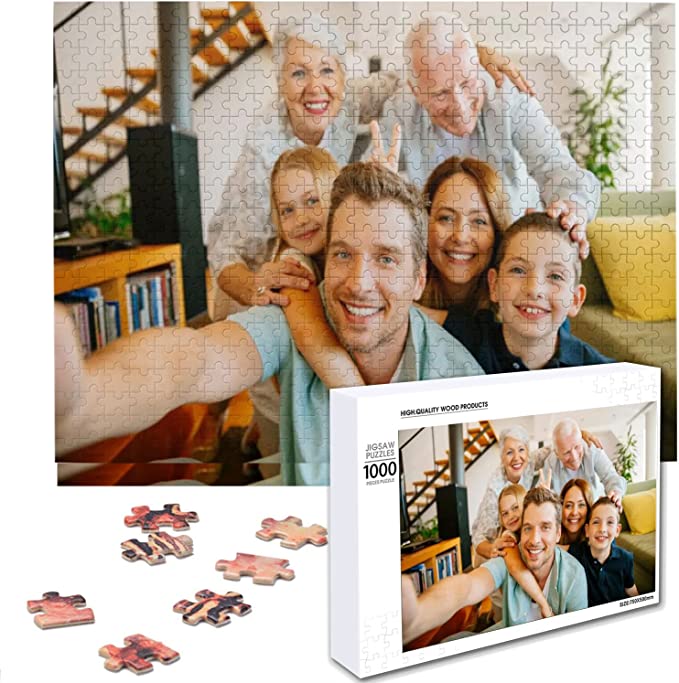 A wise woman once said you can never have too many candles, and who are we to doubt that as fact? Not only is this candle the best scent in the world (in our humble opinion), but the packaging is so gorgeous you hardly even need to wrap it. Throw a bow on it and you're good.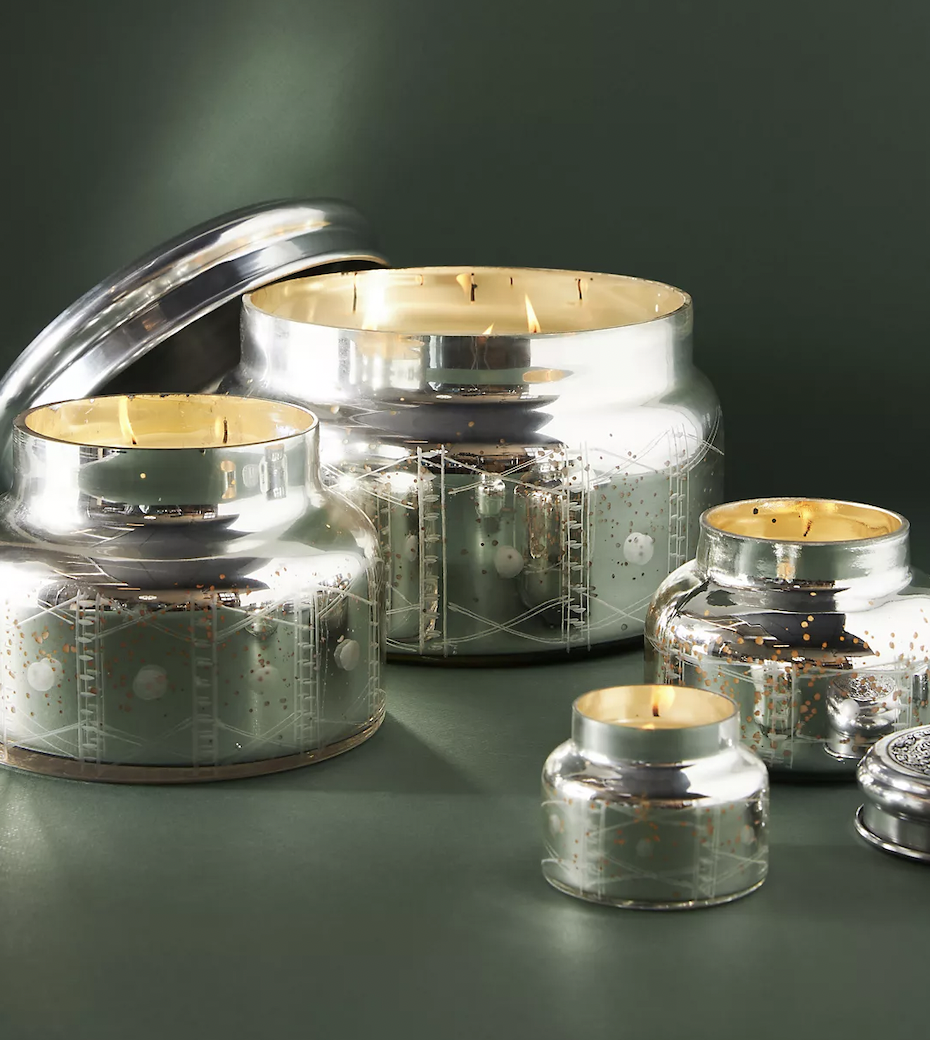 Volcano Mercury Glass Jar Candle
Capri Blue
Everyone loves chocolate. Need we say more?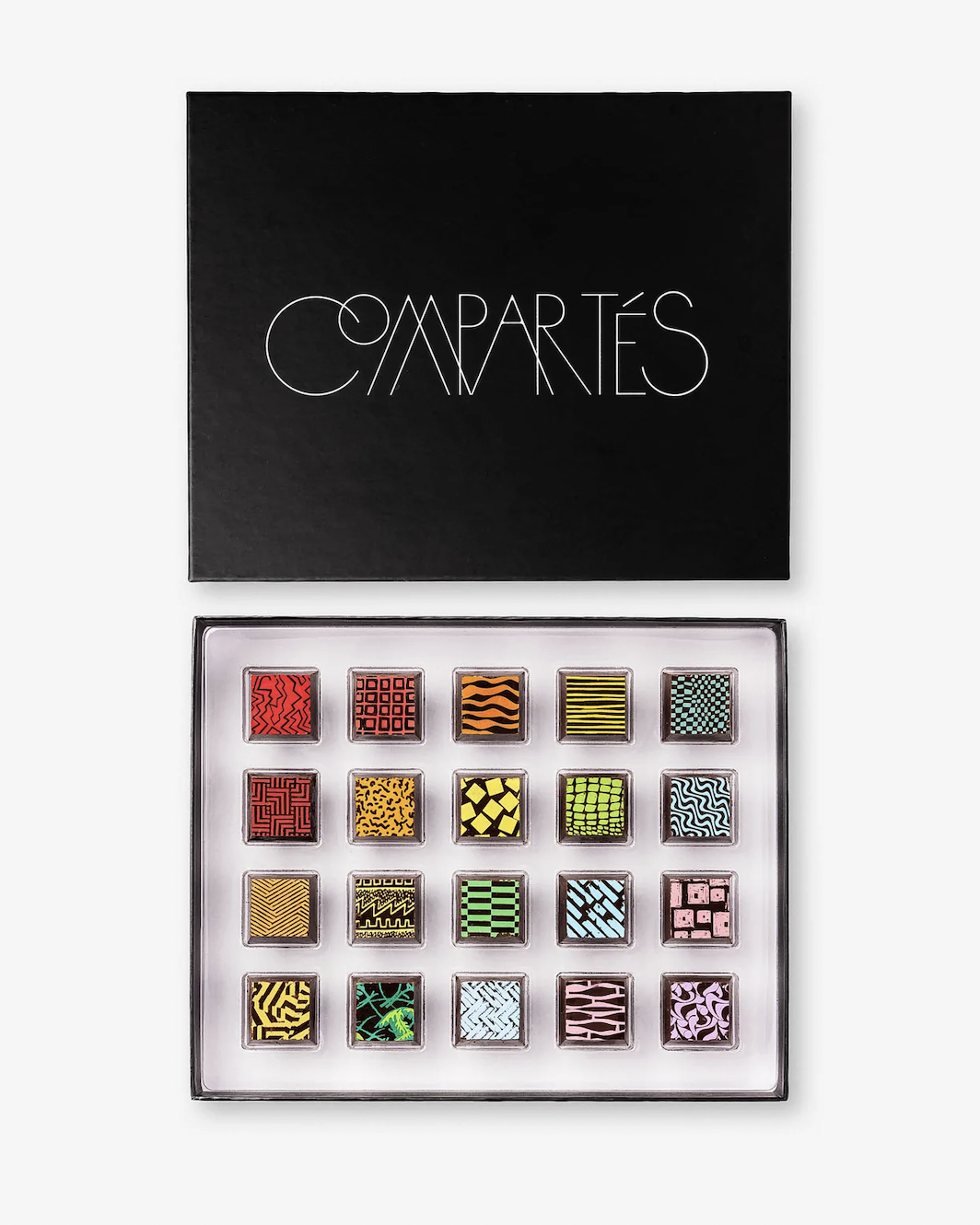 20 Piece Signature Truffles Gift Box
Compartés
Last but not least… If you're truly stuck, there's no better gift to give than to give. Pay it forward on their behalf and you'll stay on karma's nice list for another year.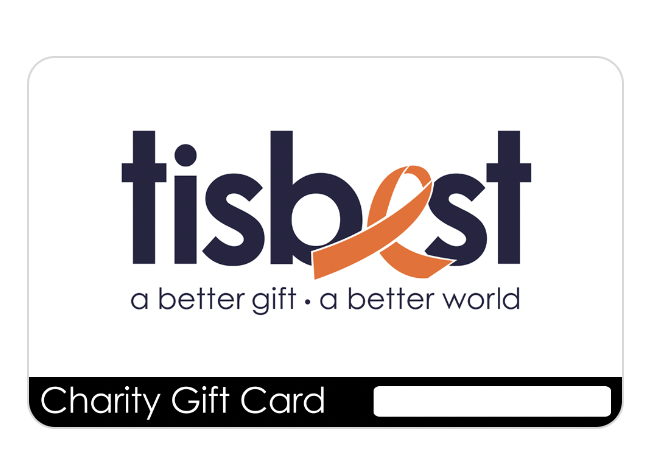 5 Gifts Your Bridesmaids Actually Want
Getting your bridesmaids a gift is kind of like answering your grandma's butt-dial calls: it's not necessary, but you do it anyway because it's the right thing to do. Brides, you don't have to buy us jewelry with our names spelled out in diamonds, but getting us a little something is a really nice gesture that goes a long way! Seriously, there are a lot of friends to dump after your wedding and bridesmaids shouldn't be on that list, so get us a pair of monogrammed slippers or something else we can lose keep forever to be reminded of that time you conference-called us at 3am on a Tuesday to ask if your dress is "too white." Memories to look back on fondly, am I right? 
Generally, the bride gives her bridesmaids gifts both when asking them to be in the wedding and on the big day. Hope this is news to no one. So if you're a bride wondering what to give your loyal hoes in different area codes that you want by your side for your wedding, look no further! From the always-a-bridesmaid-never-a-bride herself, here are my personal recommendations for bridesmaids gifts. 

Look, getting a gift for a group of people must be hard, so get us one we will all definitely love…like this clutch! There are 39 bag colors to choose from and about a million ways to personalize the writing, so you really can't go wrong here. In case any of my friends who are about to get married are reading this, my personal favorite is the mini structured asymmetrical clutch with matte silver beads, white letters and a removable silver strap, but I've only spent two hours of my life on this site, so what do I know? As someone who has received many a stupid gift, I can confidently say that these very chic clutches are a good move because we will actually wear them again, unlike the monogrammed onesie that "got lost" during my move. 

If you're a bridesmaid, there is a 110% chance that you are drinking a steamy caffeinated beverage at some point between "will you be my bridesmaid?" and the big day, so why not sip said coffee out of a hilarious mug that will most definitely make anyone who sees you with it smile? I have seven beautiful Anthropologie mugs and this mug, and guess which one everyone loves the most when they open my kitchen cabinet looking for wine glasses? Yep, the Shop Betches one. 

Even though water gives us everything we need to survive and rock a beautiful glow, we do not drink enough of it. Maybe it's because I'm really busy and forget, or maybe it's because my big-ass mason jar just isn't inspiring me. I'll never know. The first time I saw one of these chic BKR water bottles was in a barre class a year and a half ago, and I've thought about getting one every day since. Here's a few reasons why: they're glass, so you're not ingesting all of the toxic sh*t like BPAs commonly found in plastic water bottles, the part you sip from is small, so you don't have to worry about accidentally dumping water all over yourself at work when you guzzle, and they're really pretty, so your desk and/or nightstand will look that much cuter. Personally, I like the spiked silicon sleeve, as opposed to the smooth one, because it's really cute but also badass, which is what every bridesmaid should aspire to be, in my opinion. 

My sister-in-law gave these to her bridesmaids the day of her wedding and let me just say, I am impressed with how useful this tiny pouch and its contents were to me that day. These little guys are 3.5' x 2" x 2" and are stuffed with fashion tape, floss, nail polish remover, ibuprofen, tissues, earring backs, blotting wipes, bobby pins and a bunch of other sh*t. I am a very organized person and generally always have my bases covered, but on the day of her wedding, the hair stylist accidentally knocked my earring back out and I chipped a nail trying to find it. If you thought my sister-in-law was about to let me walk down the aisle with a chipped nail and one earring, think again. Luckily, I had my handy-dandy Minimergency Kit to save the day! They come in eight different colors, four of which are sparkly, so take your pick!

People who don't like sweets are not to be trusted. Sugarfina products are truly superior to all other candy companies, so getting not one, but three of the brand's signature boxes is a great gift. The bento box is filled with three of Sugarfina's best-selling gummies, which include Champagne bears, Pink Diamonds, and Champagne Bubbles. The boxes are enclosed with a sticker that reads, "will you," "be my," and "bridesmaid?" I mean, is that cute or what? Fun fact: the Champagne Bears are made with Dom Pérignon! 
Images: Unsplash; Sugarfina; Pinch Provisions; Shop Betches, Island To East; My BKR
Betches may receive a portion of revenue if you click a link and purchase a product or service. The links are independently placed and do not influence editorial content.
5 Customizable Bridal Gifts For Every Type Of Bride
One of the hardest things about weddings (other than nosy guests, dress codes, and unexpected bridal party costs) is figuring out the perfect gift for the bride. You want your gift to stand out from everyone else's (duh), but not in a "I spent $5,000 on this just because I can" kind of way. (Or in that way! If you're attending my wedding, certainly in that way. I just can't afford to return the favor.) Anyway, when it comes to bridal gifts, you don't want to phone it in and get her something average that everyone else will get her (how many Instant Pots does one couple need?). Customizing gifts is an easy way to make it seem like you put in a ton of effort and prove to everyone what a good friend you are (without spending that much more money or time). If that sounds interesting to you, check out these five customizable bridal gift options below. You'll find something even your fussiest friend will secretly covet, guaranteed.
Rae Of Light is a brand offering small, customizable handbags, and they just rolled out a full bridal collection. Yes, that means clutches that say "Bride" (pictured above) "I DO," "Mrs." etc., each in a more hype shade of glitter than the last. And those are just their pre-made designs; you can (and should) also order custom bags with the bride's new last name, wedding date, or bachelorette party hashtag. Because frankly, the only thing better than a clutch that reminds people you're getting married is one that also reminds people of how f*cking epic your bachelorette weekend in Tulum was. These bags don't only make a great gift for the bride, but also for the entire wedding party as well. And for a limited time, Betches readers can get their first bag for 10% off using the code BetchesBrides at checkout! So, really, you have no reason not to get one.

Does the bride's bachelorette party take place at a beach locale, by any chance? Great, your work is done here. These sun hats can be customized with each person's name (and are affordable enough that you can splurge on a set for the full bridesmaid crew). Have a few members of your crew who are terrible at putting on sunscreen, burn on day 1, and complain about it the whole time? Not anymore. Tie this hat on them and tell them the bride says they're not allowed to take it off. Once they see how cute group pics are with these matching hats, I doubt they'll be complaining.

I'm giving you more than one option for a customizable beach bachelorette gift, both because I'm incredibly generous and because the beach-bound bachelorette trip is a classic, and you'll definitely go on more than one. (Thank god! Isn't going to the beach all anyone wants to do anyway?) These swim suits from CuteSayings have a bridal line with logos like "Team Bride," "Bride Squad," "Final Fiesta," or whatever the f*ck you want. It's fully customizable, so feel free to put some inside joke from 5th grade that you have with the bride, or go for more a more neutral theme if you're shelling out for a group.

Is the bride more of a city girl? Does she call bridal showers "too girly" and insist she doesn't want any gifts (then freak out over the ones she really loves)? Yeah, you'll want to get her a Shop Betches jacket, and customize it so well that she feels like she designed it herself. If that sounds impossible, just take a look at the customizing options. If you're friends with someone whose personality doesn't revolve around champagne, pizza, dogs, diamonds, and being rude to people, is she even really your friend?

Finally, a gift that ~truly~ every bride will thank you for. I feel very strongly that stemless wine glasses are the way of the future—and if you've ever been in a room full of drunk women, I imagine you understand why. The customizing on these glasses means you can take them in pretty much any direction: if they're functioning as a bachelorette party gift, spring for colored glass and raunchy slogans (or bridesmaid initials, if you're feeling cute); if you're hoping they'll actually last the couple a while, you can do a sleek monogram on clear glass (pictured above). Either way, I've never heard someone say "sh*t, why do I have so many wine glasses?!" Have you?
There you have it, my friends. Easy (and shockingly affordable) customizable gifts that tell the bride in your life "I love you, I made this just for you, and I want you to remember how good at gifts I am when my own wedding comes around." The best part? You can get them all without leaving your couch—as God and Jeff Bezos intended.
Images: @raeoflightcustom; @weddingfavorites / Instagram, @CuteSayings / Etsy, Shop Betches, Mark & Graham
The Ultimate Last-Minute Mother's Day Gift Guide
It's a beautiful time of year. The sun is shining, we can drink outside comfortably, and Mother's Day is coming up. Since moms only get one day a year of celebration when they really deserve about 365, we as friends, daughters, nieces, granddaughters, whatever, need to make sure we are providing them with the perfect gifts. Flowers are nice, but putting some real thought behind a gift for the woman who birthed you (or any woman who birthed anyone, God bless), is nicer. No offense, but it's true. So here's a list of brands that we love and fully approve of for our Mother's Day Gift Guide, and you know you can trust us.
For the mom who's prepping for her retirement to Florida
If she's going to be living on a beach, she needs to look hot. LaserAway is her one-stop-shop for laser hair removal, Coolsculpting, Botox, and like, a million other things. If you're unfamiliar with Coolsculpting, it's a non-invasive procedure that uses controlled cooling to freeze and eliminate unwanted fat cells. In as little as three weeks, the results will appear and she'll basically have abs. Jealous? Get a treatment for yourself, too. Because we all know that even though looking fit is fun, the gym fucking sucks. LaserAway has a ton of locations and customers love it so much because they provide treatments that are driven by science, so you know it's legit. "This stuff really works!" No, but actually it does. Plus they have discount offers like, all the time.

For the mom who deserves to feel like she sleeps in a hotel bed every night
A saint in the streets and a MILF in the sheets. Sorry, that was uncalled for. I deeply apologize. Riley Home has the softest and most beautiful bedding and bath sets and we cannot get over how much we love it all. With their simple but elegant bedding, you can take her room from blah to chic easily. You've been hearing her talk about how she wants to redecorate her room for years, right? This is the first step that will get her going and then she can shut up about it forever. Some of our favorite products include the Sateen Sheet Set, Hooded Waffle Robe, and Spa Towel Set.

For the mom who's DRIPPIN
Okay, so you've definitely seen this on TV or at least heard about it. Betch goes out, betch makes bad choices, betch wakes up with a hangover so betch orders an IV drip to bring her back to life. Drip MediSpa is more than just a hangover cure, though. I mean that is the most amazing thing ever, but there are so many other drips on their menu. Yes, you order from a beautiful menu. For the expectant mom, they have a prenatal drip to help control all that nausea and exhaustion. And for the old AF mom (haha sorry, but it's true) they have a "fountain of youth" drip. Sooo rejuvenating. Book her an IV drip and she will love you SO much! Unless she hates needles. In which case Drip has plenty of other things to offer, like skincare treatments.

For the mom who never learned how to use the in-house speaker system anyway
This will probs be easier for her. Fun fact, we bump music at Betches HQ from Sonos speakers and the neighbors are jealous because they think we're partying 24/7 (we're not… not partying 24/7). Their newest speaker, the Sonos One, is everything you could ever need in a music playing device. It has a voice-enabled smart speaker, the ability to stream from more than 80 services, and is compatible with our girl Alexa. Basically, mom is about to throw a house party. But yes, you'll have to set it up for her.

For the mom who knew that charcoal was cool like, 2 years ago
Good for you, mom. Archipelago Botanicals has an ah-mazing collection of Charcoal Rose products, and they make it v easy for you by grouping them into cute gift sets. Buy your mom the Charcoal Rose candle so her powder room can smell like something other than her classic potpourri (get with the times, lady). Or she would looove the organic rose water, which is said to clean your pores and give you younger looking skin #vitality. We're also obsessed with the Charcoal Rose Body Oil because our skin has been dry as fuck due to this horrendous weather (getting better now though, thank you for asking). Basically you can't go wrong with anything from Archipelago so just like, have at it.

For the mom that deserves the world, so you'll send her to a spa
You really can't go wrong here. There's nothing that says "you are a perfect human full of wisdom and unique matronly powers and you deserve to be served heaven on a platter" quite like a massage. Good news, Massage Envy is running a special Mother's Day promotion from now through Mother's Day. You can purchase $125 in gift cards for her and receive a FREE 60-min facial. Give the facial to her…or yourself, we'll leave that up to you. You can also get her a membership to Massage Envy, which gives her a reason to make an appointment every month…because again, she deserves it.

For the mom who's best friends with everyone at her salon
Mom, you're embarrassing me. But at least your hair looks fab. And since she accepts nothing but the best when it comes to haircare, you should definitely introduce her to Seven. Their products are created by a team of stylists who wanted the perfect blends for their salon, so you know their stuff works. Our favorites include their Gazar Diamond Serum, Satara Texture Cream, and Satara Relax Serum. That was really hard to narrow down to just three, though. They have pretty much anything you could ever need to keep your hair in check, especially now that humidity is going to be a thing. No more dull hair, no more fly-aways, no more frizz.

For the mom who's tried every anti-aging method and product in existence
Chill out, just use Algenist. This award-winning beauty brand has unlocked the secret powers of algae, one of the most nutrient-rich plants in the world, to create anti-aging products with clean and safe formulas. Science! Its natural and clean ingredients make Algenist's products  non-comedogenic, hypoallergenic, and they're good for all skin types. So if your mom also happens to be a hippie betch…this is the stuff. Our favorites include their Complete Eye Renewal Balm, Sublime Defense Ultra Lightweight UV Defense Fluid (say that 5 times fast), and their Sublime Anti-Aging Blurring Moisturizer. And they have way more than just anti-aging stuff, they have legit everything to save your skin and you need to check it out.

For the mom who enjoys the simple things in life (and a good laugh)
Obviously we need to talk about our Mother's Day cards from Shop Betches. Sometimes we have like, nothing left in our bank account and can't afford a present, but that just means we have to step up our card game. It's perfect because the hilarity of the card will balance out the heartfelt sappy note you leave for the most perfect mom. And if you have more than like $6 in your bank, your mom will litttterally die at our "Ask Your Father" hat.

For the mom who parties harder than you
She's gonna be the baddest bitch on the block when she finds out about this. In case you somehow haven't heard, Three Olives launched their newest vodka this April, and it is rosé flavored. You read that correctly. If there's one thing I'm sure of, it's that every mom in America loves rosé. And now she has something to whip out at dinner parties that get a little rowdy. Or at book club. Either one works. Also it's pink (duh) so it will just look really pretty as a gift from you.

For the mom who wants to know what all the cool jams are
What's the 411? Operator, patch me through to Fenty Beauty. That was so dweeby I'm sorry. Anyways…we all know that anything Rihanna touches turns to gold, and her beauty line is no exception. And for the trendy mom, we recommend going with Fenty all the way. Our faves include the Body Lava Body Luminizer to give mom that effortless glow, and the Universal Gloss Bomb which looks amazing on every betch.

For the mom who always has her shit together
Rude that you didn't pass that trait down to me, but whatever. It's no secret that we are ob-SESSED with Philosophy. Everything they make smells amazing, it all works great, and there are just so many options to choose from. All our homes are filled to capacity with Philosophy products because we can't help ourselves. Our favorites for Mother's Day include their Amazing Grace Candle, which makes your place smell like it's filled with flowers from your non-existent boyfriend. Also loving their new Amazing Grace Ballet Rose fragrance. Their packaging is so pretty and light so it will look beauteous as a gift.

Betches Holiday Gift Guide 2017: The Best Gifts For Everyone In Your Life
It's the most wonderful time of year again, ho ho hoes, when your mind is filled with beautiful ideas of all the amazing things you can buy yourself, and on occasion, some cool things you can buy for others. If you need some help figuring out what to buy for whom, yeah same, we put our heads together and came up with kind of a perfect list. We have products that are great for all the different people in your life, and if we're missing someone, idk, that's just not our problem anymore. Try to get through this list without wanting everything for yourself, k? Here we go.
FOR YOUR FRIEND WHO COMPLAINS ABOUT BEING OUT OF SHAPE BUT NEVER GOES TO THE GYM: BARRY'S BOOTCAMP

Time to get your shit together. We get it, working out or committing to a workout class sounds like a lot. You've probably heard of Barry's Bootcamp, and if you haven't, you should. It's not as terrifying as it sounds, so don't let your friend think you've signed them up for 10 classes of hell. It's actually a really fun place (I'm serious) and an amazing workout that has the Betches stamp of approval. Even the laziest of us enjoy it. It's basically a one hour HIIT workout that combines treadmills and strength training. If you literally never workout, you can pace yourself and choose your own speeds, but the instructor is so motivating you will actually push yourself, I promise. Best part: The studio is dimly lit, so when you need to take that extra five seconds to catch your breath, no one will notice.
FOR YOUR DAD WHO WANTS TO BE A COOL DAD: TWINKLY

This is his opportunity to become a cool dad forever, because this is the most incredible thing we've ever seen. Twinkly has created the world's first app that controls LED lights with unlimited combinations of colors and patterns that you can choose from your phone. We are shooketh. There is nothing more Instagrammable than this. Rock Center will have nothing on your tree if it has Twinkly lights. Do you celebrate Hanukkah? Get a tree anyway, and make the lights blue and white. Get a tree in July for Independence Day, and make it red, white, and blue. Get a tree for Valentine's Day, and make the lights black (that just means don't turn the lights on, but still). We are literally so obsessed and can't wait for it to provide endless hours of entertainment.
FOR YOUR FRIEND WHO HAS NO FILTER: SHOP BETCHES

If you haven't perused Shop Betches yet, first of all, you are a moron, but seriously you're missing out. Not to toot our own horn, but looking through all our shit is like, a really fun time. Here are some ideas for the perfect gift: our shot glass set, our lashes beanie, and our candles. The shot glasses will hands down be the center of attention at any party. The lashes beanie is 100% guaranteed to receive compliments (this has been scientifically tested). The candles are the easiest way to add personality to your room without overspending or trying really hard to figure out what your personality even is. And since we're so fucking nice, we're giving you 10% off your order if you use the code GIFTGUIDE2017, valid until 1/1/18. You're welcome.

This might help. If you've ever dreamed (ha) of sleeping on silk but figured it was a little too fahncy for your lifestyle, think again. Slip makes beautiful, high-quality silk pillowcases at reasonable prices. Plus, it comes in so many colors; it's hard to choose just one. What's the benefit of sleeping on silk? It slows aging, doesn't cause sleep creases on your skin, and won't give you bed head (aka won't damage your hair like cotton cases do). And if you love your pillow cold, you won't have to worry about flipping it over to get to the cold side with these. And besides all those health benefits, please tell me what is more chic than a bed with silk pillowcases. I'll wait.
FOR YOUR BROTHER WHO IS TERRIFIED OF THE DENTIST: QUIP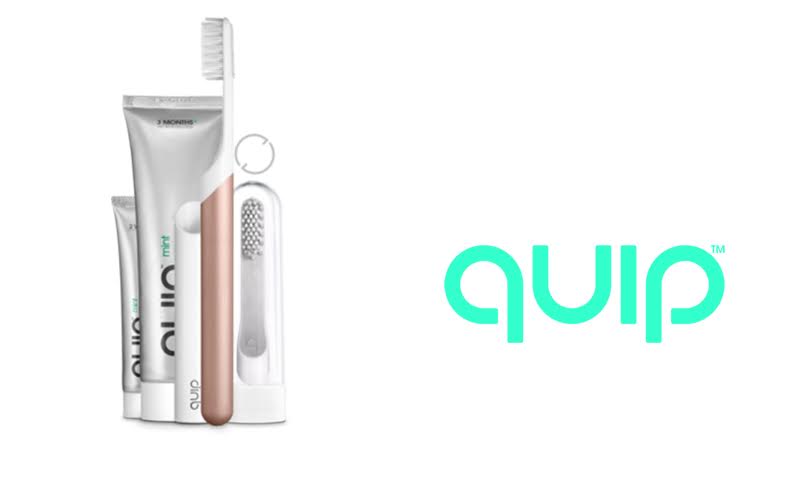 He'll never be nervous about cavities again if you get him a Quip toothbrush. It's the perfect gift for literally anyone because you know they need it, you know they'll use it twice a day, and they're just the chicest toothbrushes you'll ever find. Quip refreshes the head every three months, plus you can opt in to get toothpaste refills! If you don't dread running out of toothpaste and milk that tube for all it's worth, then you're not as lazy as I think you are. It's so easy that you can even pre-pay for a year's subscription, and deliveries will be sent straight to your door. Our whole office uses Quip and is obsessed, so like, trust us—this is a really nice gift.

There is nothing wrong with treating yourself. If you're like any other betch in this universe, every morning when you're going through your underwear drawer, you think to yourself, "K, I really need new bras and underwear." Naturally, you never actually order any. Now is your time to shine. While you're at it, check out all the other amazing products Pink has (that you now realize you need) like the Sherpa Boyfriend Quarter Zip, which looks like something I could live in for the rest of the winter. And if you're one of those psychos who enjoys running, they have super cute fleece lined leggings, so I guess we'll see how much you like running outside in the cold. And if you just can't decide what you want, don't forget you can buy yourself (or a friend) a gift card.
FOR YOUR ROOMMATE WHO KEEPS STEALING YOUR MAKEUP: BOBBI BROWN

What highlighter does she use? Bobbi Brown. Well maybe she doesn't yet, but now she will, every single day. Never again will you have to passive-aggressively ask if your roommate has been using your makeup, but now, you might want to get Bobbi Brown's Highlighting Trio for yourself. The colors are Nectar Glow, Pink Gold Glow, and Gold Bronze Glow, and they look amaze on all skin tones. Just ask anyone at Betches HQ, our faces are looking v illuminated these days. Shine bright, shine far.
FOR YOUR BOYFRIEND WHO THINKS HE'S HUGH HEFFNER (RIP): PARACHUTE ROBES

You may think you know Parachute, but you could be wrong. You probably know them because of their amazing bedding that everyone swears by. But here at Betches HQ, we like to be a little more luxurious. Extra, if you will. So we're going to introduce you to the most amazing robe you will ever meet. It's made of 100% long-staple Turkish cotton (no idea what that means, we just know it's soft) and has two pockets. Fucking love pockets. So you could get this for your boyfriend, and you could get this for yourself, or literally anyone because who doesn't love a fuzzy robe?
FOR YOUR SISTER WHO HAS HER SHIT TOGETHER 100% OF THE TIME: GLAMSQUAD

You can help keep up her appearances by giving her a gift card to Glamsquad. Located in NYC, Miami, LA, and DC, Glamsquad provides hair, makeup, and nail services, anytime, anywhere. Does that mean you could get your hair blown out in your own bathroom? Yup. Fun fact: Glamsquad HQ is located right below Betches HQ in our building, so you know we've become friends with them. They're awesome, and we always feel like Kim K after a service with them. Lucky for you, they're giving new users $25 off with code BETCHESLOVEGLAM. Valid through 12/30/2017, so get on it.
FOR YOUR SISTER-IN-LAW WHO TRAVELS A LOT FOR WORK: SEVEN DAUGHTERS WINE

Yeah that blows, but she can pack a couple cans of wine for the train ride. Yup, I said cans of wine. Seven Daughters is changing the way we think about drinking wine. It's not just something you enjoy after a long day when you finally get home, or to the hotel, but you can pack it up and whip it out whenever, wherever. So if she's on a three hour Amtrak full of coughing, sneezing, and a screaming baby, she can crack open a can of pinot noir and pretend this isn't her life. Side note, they also make a really cute stocking stuffer. BONUS: You betches can get 20% off your order when you use code BETCHES7D for any order of Seven Daughters product on uncorked.com. You're so welcome.
FOR YOUR UNCLE WHO SINGLE-HANDEDLY CAUSES YOUR WEIGHT GAIN OVER THE HOLIDAYS: TOVOLO

Stop fucking baking me cookies for the love of ALL THAT IS HOLY. Okay, don't actually stop, though. We've been obsessed with Tovolo for a while now—it's this chic kitchen and cookware brand that makes the coolest products. Some products you actually need, and some products you just NEEEED, OMG. They make super cute cookie cutters that are dishwasher safe, food safe, and BPA free. The cookies come out of the oven looking very legit, so your Uncle is gonna be pumped about this. Other Betches favorites are the Stainless Steel Cocktail Shaker for some highly fancy entertainment and the Skull Ice Molds, because why not? They're literally us. You honestly can't go wrong with anything from Tovolo.
FOR YOUR MOM WHO DRINKS A BOTTLE OF RED BEFORE BED: MARTHA STEWART WINE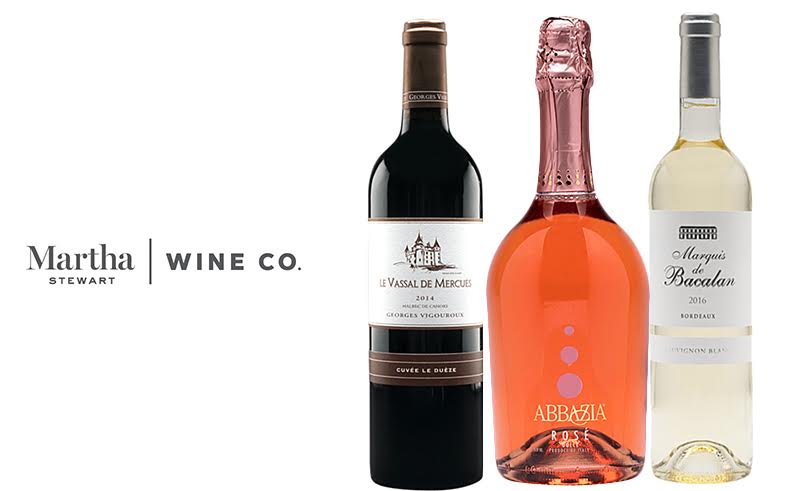 That's a lot of wine…for a mom. Betchy. She probably has to make runs to the liquor store as much as she runs to the bathroom, so save her the hassle and sign her up for Martha Stewart's Wine Club. Have you ever heard of anything more motherly? Idk, I haven't. Launched in April this year, Martha Stewart Wine Club sends you wines and pairing suggestions every six to eight weeks. Who handpicks the wine? Martha. Who makes the serving, pairing, and entertainment suggestions? Martha. Can you choose your preference of red, white, or both? Yup. And if you're a psycho and don't like the wine you receive, they'll replace it for free. But you'll love it all because if you can't trust Martha, who can you trust? And trust us, your mom will love it.