5 People Who Got Caught Trying To Use Protests For Their IG Aesthetic
Right now, a lot of celebrities are using their platforms to speak out about systemic racism, offer resources for how white people can continue to learn and help, and highlight peaceful protests. And many influencers are opening dialogues about race, highlighting Black-owned businesses to support, and sharing information about government officials to contact to demand change. But as with just about anything, other influencers and wannabe influencers alike are co-opting these powerful protests against police brutality and using them for likes. And this is why we can't have nice things. Here are a few stories of clout-chasing gone wrong.
Jake Paul
— Jake Paul (@jakepaul) May 31, 2020
Everyone's least favorite YouTuber and the word "jackass" personified, Jake Paul, was captured on video at a mall in Scottsdale as it was being looted last weekend. While videos didn't show the walking Twitter apology himself participating in the looting, he was in the crowd (and on camera) with other people who were doing it, and he didn't exactly try to stop them. He has now been charged with criminal trespass and unlawful assembly, both misdemeanors. Paul said on Twitter that he was not participating in the looting; he was simply documenting it: "To be absolutely clear, neither I nor anyone in our group was engaged in any looting or vandalism," he wrote, adding that he and his group were "not engaging." He and his fellow Wrong Brother, Logan Paul, did post a video to their YouTube page and podcast urging white people to "acknowledge and weaponize" their privilege, and calling people who don't believe white privilege exists "delusional", though, so maybe we don't have to throw the whole man away.
Fiona Moriarty-McLaughlin
.@factswithfiona stopped someone boarding up a store in Santa Monica so she could hold the drill for a picture, then drove away. The video is now all over influencer tea accts. She's since gone private but said nothing pic.twitter.com/K23qssYl0x

— Taylor Lorenz (@TaylorLorenz) June 2, 2020
In Santa Monica, a white woman got exposed for posing with a drill in front of a boarded up storefront, doing a quick photo op to make it look as if she was helping, and then promptly leaving the scene, probably to go to brunch or something. According to CBSLA, the woman, who was later identified as Fiona Moriarty-McLaughlin, was a commentary writer at the conservative publication Washington Examiner before getting dismissed after the video went viral. (A Heavy article later referred to her as an intern. Burn.) Fiona posed with the power drill quickly while a man took her photo, before driving away in her black Mercedes, gabbing about her boyfriend being a good Instagram boyfriend. Lmfao. It's so bad I almost want to think it's performance art, for my own sanity. She ended up deleting her accounts, which is the correct response.
The Girl Who Took A Pic In Front Of A Smashed T-Mobile
I knew this would happen eventually pic.twitter.com/V3bB92iaPB

— influencersinthewild (@influencersitw) June 1, 2020
On @influencersinthewild, a young woman who has not been identified was captured on video posing in front of a smashed T-mobile, with her back to the camera, as a man took her picture. I've got to wonder what the caption on this post was going to be—I have a feeling it probably would have been about how "I support the right to peacefully protest but I just cannot stand by and watch innocent small businesses get destroyed". What is even the use of taking or having a picture like this?? Do your 500 closest family and friends really need to see it? Why do you need to be in the picture at all?? Instagram boyfriends, please step up and refuse to let your girlfriends participate in this buffoonery.
Two Girls Who Pregamed and Went
Going to a protest right now is not like going to Coachella, or even the Women's March—it requires strategic physical and mental preparation because there are risks of violence involved. What it definitely does not require is you putting on your cutest outfit, pregaming, and then heading out to take a few pictures with a homemade sign. And yet, that's exactly what Instagram user @serafina.0 and her friend @tamella_kay did: they had a whole chat debating if they should go or not, decided to get drunk and then show up, but perhaps worst of all? They posted a screenshot of their convo to their Insta Stories (Close Friends, at least—smh, it be ya own close friends), probably thinking this convo made them sound quirky and cute. 
Deadass fuck all these internet bitches forreal. pic.twitter.com/TYGncVS8P2

— leyahli (@goodgalbadrep) May 31, 2020
Well, it didn't. @tamella_kay ended up deleting her account, and @serafina.0 went private.
It might sound like I'm just trying to drag influencers for the fun of it, but the truth is, attending a Black Lives Matter protest isn't just like, a fun event to go to for clout or to say you went. Although the majority of protests have been peaceful, there is still a chance you could get hurt, given that police have acted violently towards protestors, firing rubber bullets, teargassing, and even driving police vehicles through crowds. Especially if you are attending as a white ally, you need to be prepared that you may be needed to use your body as a physical shield for Black protestors. 
There are a lot of tips and resources for people attending protests out there, so I'll just state a few that these influencers egregiously ignored. Number one, don't pregame! You are going to need to have all your wits about you, and alcohol just makes you dumb and slow. Not to mention, it can make some people belligerent, which is extra dangerous if you're going to be in a heated atmosphere in the presence of agitated police officers. Don't wear contact lenses, wear comfortable shoes that you can walk in, and do not post videos or photos of protestors' faces without their explicit permission. Maybe the one thing all these influencers got right is that you shouldn't go alone and should go with a buddy or in a group if possible, but that's about it. The bottom line is, it's great to want to get involved, and do that if you feel comfortable and willing, but don't do it for your Instagram aesthetic.
Stay safe if you are protesting, and if not, there are plenty of other ways you can help. You can donate to organizations or donate supplies to organizers, sign petitions, literally annoy the sh*t out of your local representatives, and more.
Influencers In The Wild (@influencersinthewild on Instagram and @influencersitw on Twitter) is doing a much more comprehensive job of covering people who are treating the Black Lives Matter protests like it's Coachella 2020, so follow those accounts if you want more of influencers gone wrong.
Images: Kathy Hutchins / Shutterstock.com; jakepaul, taylorlorenz, influencersitw, goodgalbadrep / Twitter
What Your First College Party Will Actually Be Like
Your first college party is an exciting and slightly terrifying experience. Your imagination has probably run wild with what to expect based on what you've seen in movies, TV shows, and stories from graduates from your high school who are somehow always still hanging around your basement kickbacks (can you say peaked?). You may be expecting to be in a mansion of a frat house that's decked out with Euphoria style lighting and decor, but allow me to set the record straight. This will tell you what's true, what's overhyped, and what's just flat-out not gonna happen so you don't get your precious party dreams crushed. 
The Pregame
Expectation: The pregame will be a fun and exciting way to meet new people. You'll play drinking games, listen to some good music, and take a few too many shots with the girl you just met who is now your new bestie. You'll have incredible conversations about what you're excited about in college and exchange numbers with all the new people you just like, click with.
Reality: It's a complete and total f*cking nightmare unless you're appropriately buzzed. "Old Town Road" has been played 10 times just in the one hour you've been there, someone's standing on the coffee table trying to teach everyone their favorite TikTok dances, and the punch you paid $10 for tastes like it has maybe one shot in the entire bowl. Your night will go one of two ways: you'll black out and never make it to the party or you'll roll up completely sober. Choose wisely. 
Your Outfit
Expectation: You look perfect the whole night. The time you spent tearing apart your closet to decide which black top among a sea of black tops you were going to wear, redoing your eyeliner a hundred times, and starting to get ready two hours early to give your hair the perfect beach waves has all paid off. No amount of humidity or dancing could possibly destroy your Insta-worthy look. 
Reality: Five minutes after you get to the party, you catch your reflection and your look's already gone to sh*t. Your makeup has melted and your hair, which was once as sleek and smooth as an influencer's Facetuned skin, is now a mile high with frizz and chucked up into a messy bun. Oh, and someone spilled their drink on you the moment you stepped in the door. Thankfully you were too drunk to notice. To top it all off, by the end of the night your shoes got destroyed and you lost your jacket, but hey, at least you took pics before you left! 
The Actual Party
Expectation: You'll spend the night dropping it low with your friends while scream-singing your favorite songs, impress everyone with how unexpectedly good at beer pong you are, and miraculously wake up without a hangover despite out-drinking everyone else. You'll be the undeniable life of the party and your plan to totally kill it at this ~college thing~ will go off without a hitch.
Reality: You're going to spend more time trying to find a bathroom that isn't totally disgusting to pee in and looking for your friends who somehow disappear every five minutes than you will socializing and dancing. After a while you'll settle on peeing outside and accept that you're friends are probably dead now, but honestly, the three minutes you'll lose your sh*t while "Stacy's Mom" is on are totally worth it.
Your New Obsession Crush
Expectation: You're going to meet the love of your life. You spot each other across the room the moment you walk in and he somehow only has eyes for you. The crowd parts as you move in slow motion to meet each other. The music playing in the background somehow matches the moment perfectly. Everything is so perfect, it's almost as if it was cut together by the editors of The Bachelor.
Reality: You spend almost an hour on the porch talking to some dude wearing a half-buttoned Hawaiian shirt (disgusting, but he's the best-looking one there). You'll probably get his number and save it under something like "frat guy Hawaiian shirt," make out a little, but he'll ultimately end the conversation by being pulled away by one of his frat bros to go play Edward Fortyhands.
The End of the Night
Expectation: Your night will end with a legendary story. Maybe you'll climb to the roof of your lecture hall, break into the basketball court at 2am, meet someone famous (you know, if you don't go to school in a cow town), or literally do anything that will make your friends who decided to stay in jealous as f*ck. 
Reality: By the time the party gets shut down, you'll be too exhausted to even take off your makeup, much less go anywhere other than straight to bed. The only logical way to end your night is by debating whether or not a $4.99 delivery charge is truly worth getting greasy food sent to your room, to which the answer is always yes. You'll spend about six minutes scarfing down an entire pizza and TBH, in that moment you won't be able to think of anything more satisfying. 
Granted, there may be a few schools out there where the parties are genuinely incredible and meet your expectations, but I've yet to experience that. Whether you're a freshman going strictly to frat houses, or a senior who frequents the bar and experiences the occasional frat relapse (no shade, we've all been there), odds are, the only stories you have from your nights out are about your friend throwing up in your Uber, how you made a total ass of yourself in front of the guy you've been talking to, or, my personal favorite, you won't have any stories at all because you went too hard and can't remember a thing. Better luck next year!
Images: Aditya Chinchure / Unsplash; dietstartstomorrow, off campus (2), betches / Instagram
All The Party Supplies You Need To Have An Amazing Weekend
Did you know that Shop Betches has literally everything you need to narrate your weekend drinking and partying activities? Load up on our ish and you will never have to verbally communicate your drunken, hungover, or "over this fucking party" feelings again. Which you and I both know will be helpful when you're halfway to blackout and words are really hard.
Don't believe me? Well, let me walk you through a typical weekend by way of our kick ass merchandise.
Stage 1: Friday Night, Just Got Home
Post 40-hour(ish) work week and you've only got half an hour to shower, pick an outfit and pretend you've got your shit together:

Stage 2: Friday Night, Pregame
When you start off responsible cautious and insist that you want to be in bed by 11, but your hinge match messages and says he wants to meet up later:

Stage 3: Friday Night, Pregame Continued
A few drinks in, you've abandoned all hope of an early bedtime and you're stressin' that your outfit could probably be cuter: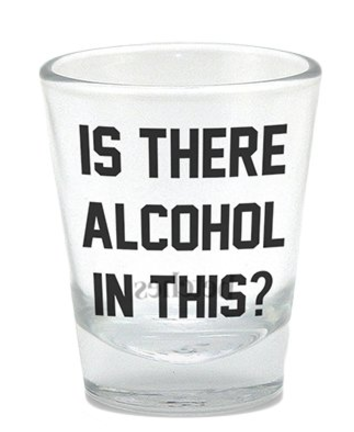 Stage 4: Friday Night, On Your Way To The Bar
Just one more shot because bars make you pay for drinks. Maybe tonight's not the best night for a first date…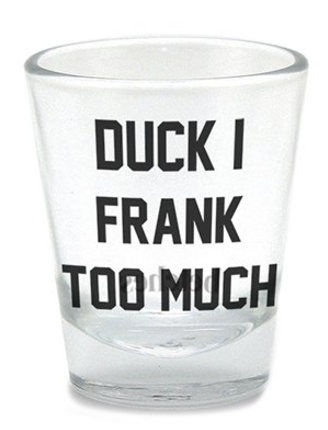 Stage 5: Saturday Morning
Seriously regretting every decision you remember making made last night and wishing you hadn't signed up for SoulCycle. At least your water bottle will explain the intense smell of tequila wafting from your sweat glands:

Stage 6: Saturday Night, A Party You Committed To Weeks Ago
Walk in, smell alcohol, and immediately start planning your smooth af Irish goodbye:

The Best Low-Key Flask Accessories For Sneaking Alcohol In Public
Your WCW is hungover every Sunday, reeks of too many vodka sodas, dreads the "Ride" of Shame in the morning but will still do it again next weekend. It's me. I'm your WCW It doesn't matter how many times I swear off binge drinking or how many times I've left a tab open with an amount that brings shame upon my family equals my entire paycheck, I'm still going to find myself at a bar Saturday night and hate myself in the AM. Look, I know, you don't have to drink to have fun, but – JK, that's bullshit and you know it. As a woman in her early 20s, I'm still in my prime for making questionable choices and using my age and inexperience an excuse. So, if I can get past security with my too expensive (but, worth it) flask and get away with it, I'm probs gonna do it while I still can. This doesn't exactly work with all venues, though. Sneaking in alcohol to beaches or festivals isn't as easy and requires some low-key geniuses so, cue these inconspicuous flask inventions that are disguised as fashion accessories. This could either be really fucking great or, like, a complete shit show.

I know, it had me at rose gold, too but, then it almost (keyword) lost me at bladder bag. Is this for when I get old and senile and forget to use the bathroom? I'll have to remember that. For now, it's our dream bag come true. It's actually a pretty stylish millennial pink-ish bag with an insulated thermal and refillable disposable baggie. You can fill it with any liquid your little heart desires up to 3 liters. No one will ever suspect a damn thing. Boxed wine anyone? Anyone??

I can't get over this. It's exactly what you think it is: A brush that actually works as a hidden flask. It comes with a funnel and can hold up to 6 ounces, without any worry of leakage. Note: You won't get away with using this in public because like, who the fuck drinks out of brush? Ya, grab your friend to "pee" if you need a refill.

Spot the flask!!! To the naked, naive eye, this is just a trendy bracelet. Or, just a cheesy attempt at bringing back the 80s. Either way, it works. It comes in a few different colors so choose the one that best suits your metal preference and indecisive outfit picking. These are literally the best gift ideas ever, since you wouldn't get a bracelet flask without asking your friends first if it looks good on you, right? Right.

With fall approaching fast and steady (slow the eff down, please), what better way to conceal your alcohol than in a scarf?! Also, why didn't I come up with this sooner? LMK. The scarves come in different colors and patterns – so like, a real scarf that will fool your sweet nana – and can hold almost a whole can of beer. Which is honestly a lot if you think about it, especially if you plan on refilling it.

Is this real fucking life? You're telling me a sports bra holding 25 ounces of liquid, aka enough alcohol to share with an entire party, exists? Just when I was giving up on 2017. The inflatable wine "rack" (LOL) has control valves for pouring and comes in sizes 34A-34D so you'll def find a size comfortable for holding alcohol on your boobs. Going for a run or getting drunk in Central Park? We both know what the right answer is.

Our fave beauty product also happens to be a flask. Bless. The lipstick flask holds up to 3 shots, so pretty much perfect if you're pregaming on the low and/or on-the-go. It's a tad larger than a normal lipstick (obvs) but, no one will be able to tell the difference if it's casually thrown in your purse. Don't share with your bitches and reapply *wink**wink* when you please.
Your Ultimate Weekend Playlist
There are two types of people on Thursday: the ones who say they're only going for a few happy hour drinks and end up blacking out and calling in sick to work on Friday, and lame "responsible" people. Obviously, if you're reading this article and this site in general, we are only concerning ourselves with the first group of people. Anyway, it's Thursday night so obviously you need a playlist for your pregame/the last few minutes of work before you leave for happy hour/your drunk subway ride home. And what better to get you pumped for the weekend than a shit ton of dance music from some of the best EDM acts in the game? There…isn't one. That's why we've teamed up with Electric Zoo, New York's best (and only, I think?) electronic music festival to bring you your ultimate weekend playlist.
But this is not just a playlist—it's a lineup announcement. We've curated a special playlist with songs from every artist performing at Ezoo this year, so consider this your Ezoo phase 2 lineup announcement. Headliners for this year include Zedd, Above & Beyond, Armin Van Buuren, Deadmau5 & Eric Prydz, and a whole fucking bunch of other people you'll hear on the playlist. Yes the playlist is v long so you basically never have to make another playlist again. This year's festival is taking place on Randall's Island during Labor Day weekend, so you really have no excuse not to go given that you have an extra recovery day.
Check out our playlist below and buy your Ezoo tickets here!
Check out the full lineup. It's gonna be lit.