The Best Steals Nordstrom Rack Has To Offer
If you're like me, the virus has put a hold on many things, but online shopping is certainly not one of them. In fact, every time boredom strikes, I can't help but browse all of the sales currently happening. Like, Tom Ford is literally 60% off Nordstrom Rack right now… how does one resist such an opportunity?
The answer: we don't. 
I'm justifying this spending by telling myself I would have spent this money going out to dinner on single meals, but instead now I'm investing in pieces that will last me a lifetime. Cost per wear, if you may. 
So, I'm going to give you a breakdown of my favorite sales at a little store called Nordstrom Rack, where designer items go when all else fails. Here are a few must haves so you can feel ~cool for the summer~ ….or whichever season we're finally allowed back in public again.
Accessories
As a little black dress is a staple in all wardrobes, a little (medium/large) tote should be as well. Black is on trend every day of every season, and that will never change. Marc Jacobs is having a super sale (50% sitewide), but Nordstrom is one-upping their sale with 60% or more off their Marc Jacobs inventory. 
There are a few choices for black totes, but The Tag 27 Leather Tote is my personal favorite. It differs from the basic tote (which is good, because you can also get that at Zara for $20) and still adds some zest to a classic look. It also comes in pink, which is less practical than the black, but do you. Both colors are currently retailing for $149.47 (originally $395) at a 62% discount. 

Marc Jacobs The Tag 27 Leather Tote
Neon had a moment last summer, and tie-dye is having its moment this summer. But, given the fact that 2020 has been put on hold thus far, a neon bag will hold its power for a second season and can still be considered a staple statement piece when paired with the correct outfit. 
I am loving the Atlas Neon Leather Shoulder Bag from Rag & Bone, which is currently retailing for $299.97, at a 52% discount. Brands like Gucci have released their color collections for summer, which retail around 2k, so this piece is a steal. The braided strap gives it an edgy touch, and can be paired with a leather jacket to complete the vibe or a classic monochromatic blazer/bike short outfit to add some spice and contrast. Either way, it's a worthy purchase in my book.  

Rag & Bone Atlas Neon Leather Shoulder Bag
I used to not give a sh*t about sunglasses, but then I moved to NYC and realized that $10 sunglasses from Forever 21 were social suicide. Of course, I'm not bashing anyone who doesn't want to splurge on sunglasses, but if you do seek designer shades, Nordstrom Rack has you covered. I literally can't narrow it down to a single recommendation, so I'll share a few of my current favorites.
If you've been on Instagram, you've seen the rising trend in monochromatic pastel sunglasses. This pair from Prada sticks out to me, because it's not the impractical tiny sunglasses we saw last summer, but it still brings the sunshine to your look. I'm drawn to the green, but if the pink brings out your inner Barbie, then so be it. Originally retailing for $258, you can now get this pair for $119.97, at 54% off, which is a rarity for Prada, so take advantage. 

Tom Ford sunglasses are a hit or miss for me (some of the styles are TOO ugly-chic) but when they're good, they're great. The Anna style are my absolute favorite because they literally look good on everyone. They're the perfect dose of subtle and sexy, and the gold accent makes everything better. Originally retailing at $430 (ouch), a 63% discount has allowed for us to purchase them at $159.97. If you know Tom Ford, you know this is a worthy STEAL.

Tom Ford Anna 49mm Modified Cat Eye Bar Sunglasses
Keeping the spirit of tie dye/pastels alive, these Gucci aviators are a chic seasonal way to take your look to the next level, and just looking at them makes me crave summer. I'm not even actually sure if we'll be able to socialize this summer, but that won't stop the sun from shining, and glasses are a long-term necessity. I like this pair because the style itself is simple, unlike some of Gucci's more, shall we say, unconventional pairs, but still gives you a flash. OG price was $390, and these cuties are 67% off (best deal yet) so you can grab them for $129.97. Worth it. 

Footwear
Shoes are hard because trends change with the wind, but there are a few styles that never expire. A strappy sandal, a white sneaker, and booties all have stood the test of time.
Unpopular opinion, but when it comes to sandals, I care less about the designer and more about the actual look. I've gotten more compliments on my Steve Madden basics than my Louboutins, and that sums it up in my book. The Sam Edelman Ariella Ankle Strap Sandal is the best kind of basic and comes in black and nude, the only two colors that ACTUALLY matter in a shoe. They're currently on sale for $31.98, originally retailing at $100, and are well worth it. 

Sam Edelman Ariella Ankle Strap Sandal
Sneakers have taken the fashion world by storm over the last few years, and can now be paired with a suit or dress and still make sense. To this day, my go-to combo remains an all white sneaker with a white tube sock. It's comfy, it's chic, and it's cool. I love the Arelle Exaggerated Sole Sneaker from Steve Madden (in white). They're only 40% off (rude) but currently an extra 20% (nice) and retailing at $47.98 instead of $100. Cute.

Steve Madden Arelle Exaggerated Sole Sneaker
I know the thought of purchasing booties in May is rather nauseating, but I promise it's worth it. Stuart Weitzman is 68% off at Nordstrom Rack, which I found rather shocking, but also thrilling. It's a bit jarring how many businesses are hurting, but I will humbly take the discounted booties in the meantime. The Quinn Block Heel Bootie was my choice purchase this time around, because a classic black bootie is always a safe, chic bet. These are still typically more than I'd spend on a bootie at $189.97… but, they were originally $595, so if there was ever a time to splurge on a shoe, it's now. 

Stuart Weitzman Quinn Block Heel Bootie
Clothing
The bulk of Nordstrom Rack deals fall in the clothing department, which has just about everything you can think of. Narrowing down 40,000+ choices to my top favorites—no problem. It's a tough job but someone's gotta do it, so please thank me in the form of DMing me with your favorite sales happening. I can shop more and you can save money, a win/win.
I'm starting with leggings, because that is the closest thing to a pant I've put on in two months. They're debatably the most important piece of clothing in and out of quarantine, and therefore, brand/quality matters. 90 Degree By Reflex has their Interlink Side Pocket High Waist Leggings on super sale right now, and once again I'm shocked because these are a hot commodity. They're a whopping 75% off and currently retailing for $19.97 (originally $78). These leggings have pockets, and I assume you're sold by that statement alone, so I'll move on. 

90 Degree By Reflex Interlink Side Pocket High Waist Leggings
All leggings need their partner-in-crime, a comfy sweatshirt. There are a million and one cute sweatshirts available, but my current favorite is the Champion Campus French Terry Cropped Crew Neck Pullover. I feel sort of like a hype kid for loving this (maybe I've been watching too much TikTok???) but IDC because it's cute. It's on sale for $36.97, which might crush your soul given that Champion used to be $5 at Walmart back in the day, but times are changing and it's better than its $55 original price tag. 

Champion Campus French Terry Cropped Crew Neck Pullover
As mentioned earlier, summer is still up in the air, but warm weather is not. So, you might as well be prepared in the event that we are allowed outside in the coming months with some cute pieces! Let's think positively. 
I have such a thing for modernized prairie dresses, and I think they bring sunshine to anyone's look. This is a staple for me starting May 1, and I essentially wear different versions of the same dress daily until it snows again (half kidding). REFORMATION has a great sale going on at Nordstrom Rack, and the Napa Wrap Midi Dress is on sale for $79.97—that's a 63% discount from the original $218 price tag. I firmly believe that all-purpose dresses are always worth the purchase because they work for work, happy hour, your best friend's baby shower, and your next vacation. 

Reformation Napa Wrap Midi Dress
If there is ONE item that actually has never gone out of style, it's the jean jacket. Like, there are photos of my 60-year-old parents rocking jean jackets throughout their lives, and it's still a closet staple now all these years later. One would assume that 90% of us have the classic denim jacket in our closets, and it's time to spruce things up. I am loving this Rag & Bone Snakeskin Print Crop Fray Denim Jacket because it's keeping the animal print spirit alive, but in a new form. No, I don't want to see your cheetah bodysuit or booties again this year, but YES, I do want to see your secretly snakeskin jean jacket. This one in particular is 68% off, previously $495, but now $157.48. A ssssssteal. 

Rag & Bone Snakeskin Print Crop Fray Denim Jacket
And there we have it. Wow. So many deals, so little time. Honestly, Nordstrom Rack is adding new cute stuff daily (I'm not being paid to say this, in fact I'm only losing money every time I am on their site) and helps me get the designer clothes I want at a price I can actually (almost) afford. So if and when you are ready to shop till you drop, you know where to find the best deals.
You know you love me, xoxo, quarantined girl.
Images: @socialcut / Unsplash; Nordstrom Rack
Betches may receive a portion of revenue if you click a link and purchase a product or service. The links are independently placed and do not influence editorial content.
These Companies Are Stepping Up To Make Supplies Amid The Pandemic
Update: things are bad. More specifically, COVID-19 cases are spreading quickly all over the country,  hospitals are being inundated with people who need medical attention, and we are running out of supplies. The world was not prepared for this pandemic, and hospitals are really feeling that right now. Health care providers are struggling to treat their patients and themselves, as they are running low on COVID-19 testing kits, masks and ventilators. 
Without these supplies, health care providers will be unable to adequately do their jobs in a way that protects their patients and themselves, which will only worsen the spread.
It's what one could call: a fucking disaster.
While many hospitals are still waiting to receive the supplies they need from the state and federal governments, some companies have stepped up to produce masks and other things to donate. Capitalists performing acts of socialism and getting some free press in the process. Yay? While the government has straight-up ordered companies like General Motors to retool their factories to manufacture ventilators, others are stepping up voluntarily.
Here are some brands that are using their forces for good and sending supplies to hospitals around the world. Capitalism, but make it fashion.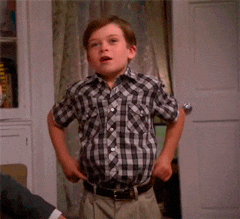 Hanes
Hanes isn't just your go-to brand for comfy period panties anymore, they're now producers of medically approved masks. Their plan is to make 1.5 million masks a week to give to health care providers who are treating COVID-19 patients. Thanks for being there for those who need it right now, and for being there for me when I'm riding the crimson wave.
Absolut Vodka and Jameson Irish Whiskey
The maker of these bar cart staples are converting their facilities to produce hand sanitizer in its U.S. facilities.
LVMH
LVMH — a company with subsidiaries including Louis Vuitton, Dior, Sephora, Fendi, and Givenchy — is the world's largest luxury conglomerate, so we're glad they've found it in their hearts to give back during this crisis. They stepped up back in January when they announced a donation of 16 million renminbi ($2.2 million) to The Red Cross Society of China.
Since then, LVMH has also turned its perfume factories into hand sanitizer manufacturers,and is set to order 40 million face masks from China to help France. J'adore.
Dyson
The British technology company received orders from the UK government to make 10,000 ventilators. Billionaire founder James Dyson said the company was able to design and build an entirely new ventilator, called the "CoVent," which they will send to hospitals in the UK who are experiencing a shortage of supplies. They'll also donate 5,000 to international relief efforts.
Dyson has designed and built an entirely new ventilator, called the "CoVent," since founder James Dyson received a call 10 days ago from UK Prime Minister Boris Johnson. "This new device can be manufactured quickly, efficiently and at volume," he said https://t.co/D7HBjsQIl1

— CNN International (@cnni) March 26, 2020
Given that Dyson charges $500 for a hair straightener and kidney for a vacuum, I'm not surprised they had some money lying around. In any event, well done, Mr. Billionaire.
Prada
Prada is keeping it classy by
using its factory in Italy
to mass-produce hospital gowns and masks, and plans to use the site for this until at least April 6th. They plan to produce and distribute 80,000 hospital gowns and 110,000 masks We love to see it.
I'm impressed but will be watching to see if surgical masks make their way onto the runway next fashion week.
Cristian Siriano
After reaching out to the New York governor's office, the designer and "Project Runway" host recruited his talented team to churn out thousands of masks for health care providers treating COVID-19 patients. Their designs have been approved for use, and Siriano says his team can manufacturer
up to 500
masks per day to help make up large shortages throughout the country.
Click here
to donate to their efforts.
Brooks Brothers
The company says it's converting its factories in New England to produce 150,000 masks and gowns every day.
Ford, GE, and 3M
Ford is working with General Electric to  create a version of their ventilators. The car company is also working with 3M to help create respirators for health care workers working with COVID-19 patients.
The Good Influence Fund
Ok, so we can't really make anything to help (other than fire memes). What we can do is use our reach to bridge the distance we're all feeling at this time. We've selected four organizations mobilizing to support those whose lives have been impacted by the pandemic. Help us raise $100,000 to support the distribution of Personal Protective Equipment for medical workers, nutritious meals for families in need, direct cash assistance for laid-off services workers, and resources for victims of domestic violence.

Images: Giphy (1)