How To Keep Up The Fight Now That Biden Won The Election
Joe Biden may have won the election, but our fights for progressive policy are not yet over—reproductive rights could still be at stake, climate change is still happening, and police brutality is still happening (to name a few). Presidential elections, no matter the outcome, don't immediately remove oppressive systems from American society. So while voting is a great way to enact political change, it isn't the only way—the rest of the fight is up to us. Here are a few other ways we can make sure that the momentum of the blue wave continues long after the election.
If You Are Eligible, Vote In The Georgia Runoff Election
Democratic candidates Jon Ossoff and Rev. Raphael Warnock will enter a runoff election on January 5th against incumbent Senators David Perdue and Kelly Loeffler, respectively. On Election Day, none of the candidates received 50% of votes, the cutoff needed to avoid a runoff. The outcome of these two runoffs will determine which party will take control of the Senate—an Ossoff/Warnock victory would mean a blue Senate. The earliest day an already registered voter can mail their absentee ballot for this election is November 18th, and the last day to register to vote is December 7th. Early voting will begin on December 14th. If you are a Georgia resident of at least 17 ½ years of age, you can register to vote in the runoffs through the Secretary of State's office here. (Gen-Z, do your thing.) And of course, if you're not eligible to vote in Georgia, you can still volunteer and get involved in the final fight to flip the Senate.
Contact Emily W. Murphy And Tell Her To Recognize Biden As The Winner Of The Election
Emily W. Murphy, the Trump-appointed administrator of the General Services Administration, must formally recognize President-elect Biden for the transition of power to begin. When Murphy does so, the Biden-Harris team will be able to access millions of dollars in funding, begin studying agency briefing, and access office space. However, Murphy still has yet to declare him the winner, consequently holding up the process. You can email Murphy at [email protected], call her at 202-501-1794, or fax her at 202-501-4281. Tell her to formally recognize President-elect Joseph R. Biden Jr. and begin this transfer of power.
Become Familiar With Your Local Politicians
Local representatives do important work that directly affects you and your immediate community, so it's important to be familiar with their policies. You can input your address here to find a full list of your local elected officials and their contact information. The Presidential election may get the most attention, but it's crucial to vote in local and state elections, because that's how a lot of the biggest changes are carried out.
If You Find A Local Politician Whose Policies You Support, Volunteer In Their Campaign
You'll play a key role in influencing future voters to help your area stay blue. Your campaign involvement could include text and phone banking, assistance with voter registration, and many other forms of community outreach.
Begin Community Organizing
Check out this Introduction to Organizing from Center for Community Change to learn more about what organizing in your community could look like. A process aimed at creating change, it can come in many forms and at many levels—from creating petitions and fundraisers to leading demonstrations. If you're interested in the latter, check out this Rally Organizing Guide from MoveOn. (Keep in mind that there are often existing organizers who have been doing important community work and creating verified events—so if you want to get involved with a cause, do your research to make sure that you're not trying to essentially 'start' a movement that already exists.)
Attend Demonstrations Related To Causes You Care About
Protests and demonstrations have always been an important part of our country's democracy, and they're not going anywhere. Small or large, demonstrations can play an important role in making your voice heard and getting momentum behind important causes. Before you go, make sure you take a look at Amnesty International's guide to staying safe during protests and the ACLU's guide to protester's rights. 
Get Involved With Local Issue-Driven Organizations
Contributing some of your free time or money to community-based groups dedicated to reproductive health and immigrant and refugee wellbeing, for example, is a great way to make immediate and direct changes around you.
Donate
There are countless organizations all over the country that need your help to help others. Below, find a few of our favorites:
Reproductive Health: Help make sure that people continue to have access to sexual and reproductive healthcare, birth control, abortions, family planning, and much more. Planned Parenthood
Immigrant & Regufee Issues: Your donations will help provide free or low-cost legal aid to immigrants who are detained or in immigration custody. RAICES, The Florence Project, Asylum Seeker Advocacy Project
Bail Funds: In states with bail or bond systems, these donations release jailed protesters. Louisville Community Bail Fund, Atlanta Solidarity Fund, Philadelphia Bail Fund, Brooklyn Community Bail Fund, Portland Freedom Fund
Black LGBTQ Funds/Organizations: Help provide mental health care, medical aid, education and more to Black LGBTQ communities. Black Trans Advocacy Coalition, Sylvia Riviera Law Project, The Okra Project, Marsha P. Johnson Institute
Disabled BIPOC Funds/Organizations: Donations will go toward medical aid and educational programs for disabled Black/indigenous people of color. HEARD (Helping Educate to Advance the Rights of Deaf Communities), Autistic People of Color Fund
Political Organizations: These organizations work to fight voter suppression by creating Black-voter education initiatives and supporting Black political candidates. Fair Fight, Black Voters Matter
Policy Reform Organizations: You can help fund legislative efforts to change racist policies at both local and national levels. ACLU, Color of Change, Los Angeles Black Worker Center, Dallas Alliance Against Racial and Political Oppression
Images: Spike Johnson / Shutterstock.com; fairfightaction, moveon, plannedparenthood / Instagram
What Happened In Portland Could Happen Anywhere. Here's What To Know
During a peaceful march on Tuesday evening in New York City, an unmarked Kia minivan pulled up alongside protesters before random men in NYPD T-shirts, khaki shorts, and sneakers jumped out to grab 18-year-old Nikki Stone, dragging her into the van.
The protestors went mad, charging the white van, trying to rescue the girl. One bystander yelling, "What the f— is wrong with you pigs?"
Video of the incident went viral, racking up over a million views.
nypd is out here KIDNAPPING protesters off of the street pic.twitter.com/LCCBj0Ipp8

— Natalie (@Naddleez) July 28, 2020
AOC went off. The New York congresswoman tweeted, "Our civil liberties are on brink. This is not a drill. There is no excuse for snatching women off the street and throwing them into unmarked vans."
She's right: Unmarked cars, clandestine arrests, nameless officers—oh, my! 2020 has taken a hard left (or right), and it's all very sketchy.
Who Had Clandestine Cops On Their 2020 Dystopia Bingo Card?
Clandestine state law dogs and federal tactical teams have been targeting protesters in major cities, seizing people and using force without identification or markings. Portland has taken center stage, as videos of shadow officers striking, grabbing, and gassing citizens have gained national attention.
These covert acts by law enforcement raise a host of issues that impact your constitutional rights—primarily the Fourth Amendment.
The Fourth Amendment to the U.S. Constitution and state constitutions says you have the right not to be searched or seized by law enforcement unless they have probable cause to believe you committed a crime. This requires more than a hunch or suspicion. Probable cause is about having articulable facts.
Basically, the Fourth Amendment means five-O needs concrete info to justify ransacking your stuff or hauling you away in handcuffs. Boundaries aren't just the cornerstone of mature relationships, but also a functioning democracy. (Quote me on that.)
This has been the law for centuries. But even though the agents know the law, they may not always abide by it. Law enforcement is usually backed by the powers that be, so they rarely suffer any consequences for violating your rights.
In his spirited testimony on Tuesday before the House Judiciary Committee, Attorney General William P. Barr (the nation's top cop) agreed that your Fourth Amendment rights must be protected—but he also made clear that he's not backing down from sending agents into cities to aggressively police protesters.
You may be seeing more law enforcement soon. In fact, since sending agents into Kansas City and Portland in early July, the Trump Administration announced last week that it was dispatching officers into other major cities, claiming that federal troops are necessary to combat "a shocking explosion of shootings, killings, murders and heinous crimes of violence." 
Sounds scary, right? Fortunately, criminologists confirm that we shouldn't be sounding the alarm, as crime isn't a big issue.
Across the board, crime rates are lower than they were last year. This recent spike in crime is a product of governors lifting the pandemic's stay-at-home orders—basically inviting people to return to their typical shenanigans, which unfortunately includes crime.
Don't let the fear-mongering get you. Even though crime isn't something you should necessarily be concerned about right now, it is imperative to protect your constitutional rights by continuing to protest.
"A lot of people got scared off of joining the march after cops grabbed protestors, but that's exactly when people should gear up and join in," says a 30-year-old writer who attended Tuesday's march in Manhattan. The avid social justice warrior, who prefers to remain unnamed, noted, "You have to operate from a cautious optimism: prepare for the worst but hope for the best."
Stone likely hoped for the best upon being seized Tuesday by the unmarked officers. After spending the night in police custody, Stone was told that the NYPD arrested her for allegedly destroying surveillance equipment. We'll have to see how those charges play out in court.
In the meantime, New York City Mayor Bill de Blasio indicates that he doesn't want what happened in Portland to happen in his city, adding, "I think it was the wrong time and the wrong place to effectuate that arrest" of Ms. Stone.
Whether or not you're at the wrong place at the wrong time, know your rights and continue to unapologetically exercise them. No one needs the final stretch of 2020 to end with dystopia.
Images: Spencer Platt/Getty Images; Naddleez/Twitter
The Trump Administration Is Trying To Make The Internet Slow Again
We have some bad news. Ok fair, we know…when was the last time we had any good news in this shitstorm that is 2017 besides the announcement that Luna Teigen-Legend is going to be a big sister? But this bad news involves the internet: that thing you're reading this article on right now while hastily clicking back and forth between work-related tabs at your desk (you're not subtle, but we love you anyway). Listen up, because your precious source of betchy memes may very well be at stake. The FCC announced this week that they'll be rolling back net neutrality, and if you don't know what that means, trust me, it's a BFD. Also we're like, about to tell you what it means so just like cool your jets for one sec okay? Jeez.
WTF Is Net Neutrality?
I know you know what the word neutral means because, Switzerland, and those high school friend group falling-outs that you claimed "not to choose a side" during (but you obviously strategically made each friend think you were on her side). Net neutrality is basically a policy enforced in a 2015 protective order by the Obama administration (we miss u bb, come back) stating that internet providers are not allowed to interfere with the speed, pricing, or access to any websites or programming.
You know how your cable company makes you pay extra for packages that let you watch Jon Snow's perfectly sculpted butt grind up on his aunt? (If you're not caught up by now, what are you even doing?) Well, without net neutrality, your internet provider can do a similar thing and pick and choose what websites and content they want to charge you for, or make more difficult to access. Imagine having to pay to read Betches every week just because your Wifi provider wants to make a little extra cash? Criminal.

So Wait, What Just Happened?
Yesterday, the president of the FCC, Ajit Pai, announced a plan to roll back these consumer protections in order to end the government's "micromanaging" of the internet. Now, if this sounds fishy to you, you're damn right, because removing net neutrality would actually directly allow companies to micromanage the services they provide and create restrictions and obstacles for consumers, as well as potentially limiting free speech. The power would shift to major cable and internet companies, such as Comcast, Verizon, Time Warner, and AT&T, giving them the ability to choose which websites load quickly or slowly, and charge certain sites and streaming services extra just so they can get their domains out of the "slow traffic lane." With these websites having to pay more, subscription costs are also likely to go up to make up for the difference. Also, many blogs and independent retailers or private websites may face charges to run on provider's plans, potentially shutting them down altogether if those costs can't be afforded. So go ahead and remind me again how this makes logical sense for the good of the people.

What Does This Mean?
If you are a typical, panicked millennial, you already know the feeling of living paycheck to paycheck and scraping by to pay your rent every month as you sit and eat your Seamless-delivered meal by the light of an overpriced Anthropologie candle. Ok, so money management is admittedly not the strong suit of our generation, which makes it even more horrifying to realize that soon, you might have to start paying for things like email, video, music streaming, and more. Portugal currently has a setup similar to what is projected to happen in the US if Ajit and the Republican majority vote to get rid of net neutrality – all of the most popular applications, websites, and subscriptions are sold in bundles, like cable packages.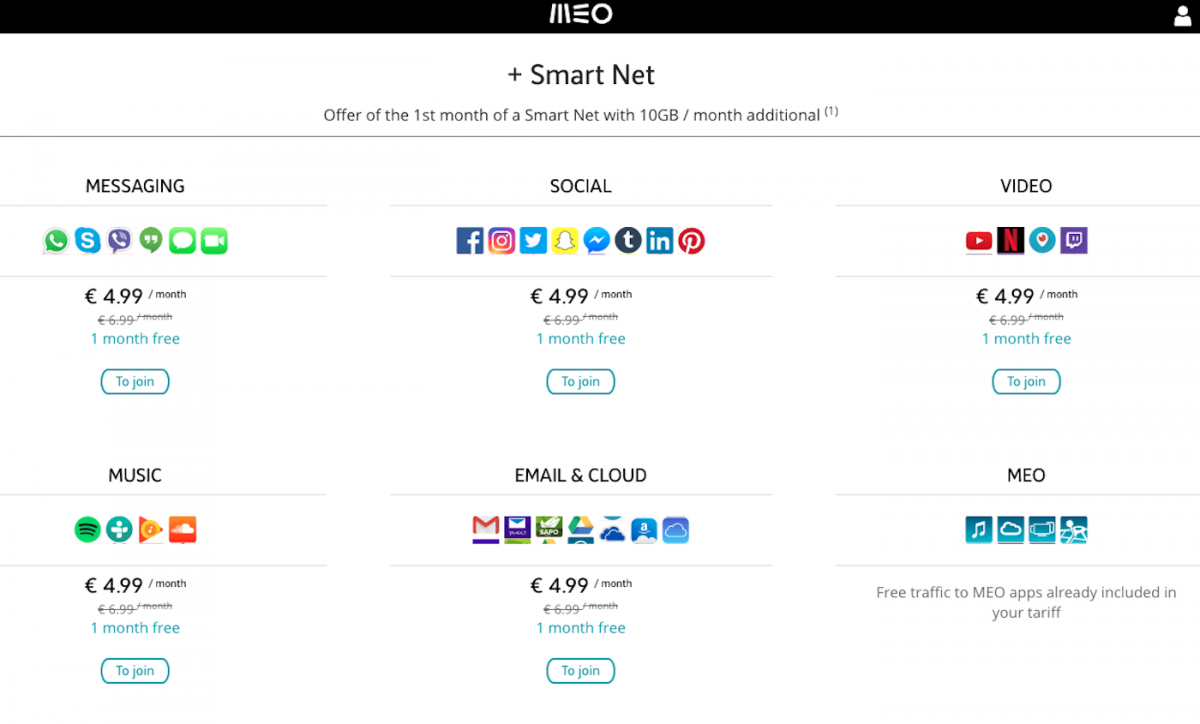 If I have to start paying to receive emails telling me I'm behind on payments for Spotify, Pornhub, and Youtube, I will lose my fucking mind. Major providers can also choose which websites to slow down, to drive traffic to sites that they would rather have you use because they pay them the bigger bucks. For instance, if Amazon is forking over a hefty sum to your internet provider, you can kiss The Handmaid's Tale goodbye because your Hulu buffering time is about to be slow as shit. These packages will split up services into multiple expensive bundles, which will start to add up very quickly and make it extremely difficult to use all of the services and sites you once got for free. And there's only so long we can all keep coasting on our exes' Netflix accounts without them realizing, and then we're really screwed.

SOS Pls Help?
With that frightening information being said, we need to do everything in our power to stop the reversal of net neutrality if we want to keep our lightning-fast access to Steve's luscious hair on Stranger Things (for real, lmk what conditioner you use). The vote is currently set for December 14th, and it's actually expected to pass based on a split favoring Republicans, so FB stalkers, Instagram models, and Reddit trolls need to band together fast to save their beloved world wide web. This is really a bipartisan issue, and boils down to the fact that major, wealthy companies should not be able to control what we see or do online. That's just like, the rules of free speech.
One way to voice your concern is to call your local representatives and try to get Congress to squash this decision. Or you can slide directly into Ajit's DMs and call the FCC offices at 202-418-1000. Comedian John Oliver – or as my grandpa refers to him "the really funny British guy who says 'fuck' a lot – also did an excellent segment on Last Week Tonight explaining net neutrality and the repercussions of its removal. He and the team at the show bought out the domain name gofccyourself.com, which directs you straight to comments and complaints page relating to this proposal on the FCC's official website. So go let it out, honey. Put it in the book their comments section.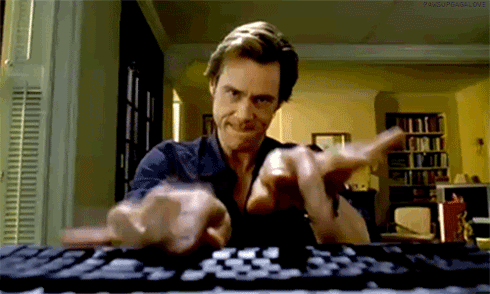 Heads up, you need to keep up with the news. It's not cute anymore. That's why we've created a 5x weekly newsletter called The 'Sup that will explain all the news of the week in a hilarious af way. Because if we weren't laughing, we'd be crying. Sign up for The 'Sup now!
The Cast Of 'Mean Girls' Is Celebrating Mean Girls Day In The Most Amazing Way
As a wise woman once said: It's October 3rd. That means it is officially Mean Girls Day, and the cast is using this blessed occasion to push people into doing some good for the world by donating to their GoFundMe campaign aimed at raising money for the victims of the Las Vegas shooting. Breezing past the fact that we're at a place in our country where the cast of teen movies have to raise awareness about gun violence, this is obvs a great way to both celebrate your favorite movie, and do something good with your life for a change.
The idea was put together by none other than Jonathan Bennett (Aaron Samuels, asker of what day it is), Lacey Chabert (Gretchen Wieners, person whose hair is full of secrets), Amanda Seyfried (Karen Smith, has ESPN or something), and Daniel Franzese (Damian Leigh, too gay to function). It all started when Bennett posted a video announcing the GoFundMe with the caption "On #October3rd, he asked me to help." You see what he did there? Very clever, Aaron.
"On #October3rd, he asked me to help." #MeanGirls
Please help the victims of the tragedy in Las Vegas at https://t.co/YMwEV1SDsL pic.twitter.com/OhXNSMvCYC

— Jonathan Bennett (@JonathanBennett) October 3, 2017
Their goal is to hit $300,000 (approximately the same amount of money I have spent on Mean Girls related merchandise since the movie came out in 2004) for the National Compassion Fund, an organization that donates their proceeds directly to those affected by mass shootings. So wtf are you waiting for? The cast of Mean Girls has put out the call, and it's our duty as Mean Girls fans to answer. As the GoFundMe page states: "Let's hit this goal together. We might not make fetch happen, but we can make this happen."

Oh, and before you ask, no, Lindsay Lohan has not participated in the campaign, but in her defense, she probably has no fucking clue any of this is going on.
For news updates delivered straight to your inbox, sign up for The 'Sup!