The 9 Most Concerning Things Kanye West Said In His Forbes Interview
Welcome back to another day in the nightmare that is 2020! Yesterday, I did my best to unpack the actual chances that Kanye West was being serious about running for President. Well, that was yesterday, and this is today. While Kanye still has deadlines and rules to deal with, in a new interview with Forbes, he made it clear that he wasn't just joking with that tweet. F*ck.
Kanye told Forbes that he'll make a final decision about running within the next 30 days, and shared his thoughts on many important issues. While some of his comments were actually coherent (he doesn't support the death penalty!), most of what he said was low-key terrifying. Let's go through the most concerning things he said in the interview, and why he's still a nightmare of a Presidential candidate.
Political Parties
The most popular headline about Kanye's interview is that he no longer supports Trump, which is technically true. But while he called Trump's recent actions "one big mess," that doesn't actually mean much about his politics. He said he "would run as a Republican if Trump wasn't there," and that "Trump is the closest president we've had in years to allowing God to still be part of the conversation."
Kanye criticized the idea that "all Black people need to be Democrat," saying that this way of thinking is a form of a form of "white supremacy and white control." Consequently, he said that his choice to wear the MAGA hat was "a protest to the segregation of votes in the Black community." For those wondering, if he does run for President, he'll run as an independent, but will call it the Birthday party, "because when we win, it's everybody's birthday." Yes, really.
I think I can guess where he got the inspiration for that one:

Voting
If Kanye sounds a bit… new to politics, it might have something to do with the fact that he has never voted. In fact, he told Forbes that he registered to vote for the first time in his life this Monday. He said he never registered because he was "scared" of expressing his true political beliefs, and felt "threatened into being in one party."
Vaccines
In one of the most troubling parts of the interview, Kanye questioned whether we should be seeking a vaccine for coronavirus, and cast doubt on vaccines in general. He said "so many of our children that are being vaccinated and paralyzed," adding that we should be "extremely cautious" with a potential COVID vaccine. He called vaccines "the mark of the beast," and claimed that "they want to put chips inside of us," which will make it so that we "can't cross the gates of heaven." So Kanye is both an anti-vaxxer and a religious conspiracy theorist. Great.
For reference, the CDC states that "Data show that the current U.S. vaccine supply is the safest in history," and maintains that "the benefits of vaccines far outweigh the risks."
Abortion
Kanye told Forbes "I am pro-life because I'm following the word of the bible." In case you hadn't noticed, we've entered the religion portion of the interview.
Planned Parenthood
Given his stance on abortion, it's unsurprising that Kanye isn't a big fan of Planned Parenthood. Specifically, he said "Planned Parenthoods have been placed inside cities by white supremacists to do the Devil's work." Kanye may be referring to Margaret Sanger, an early reproductive rights activist and the first President of Planned Parenthood, who has been criticized for her support of eugenics. However, in recent years Planned Parenthood has been open about Sanger's problematic beliefs, explaining that her history is "layered and complex." The current CEO of Planned Parenthood, Alexis McGill Johnson, is a Black woman.
Religion In Schools
Kanye is unsurprisingly a supporter of bringing prayer into our schools. He believes that by reinstating "the fear and love of God in all schools and organizations," we can "chill the fear and love of everything else." He calls the removal of prayer in schools a "plan by the Devil to have our kids committing suicide at an all-time high."
Foreign Policy
When asked about his plan for foreign policy, Kanye said, "I haven't developed it yet. I'm focused on protecting America, first, with our great military. Let's focus on ourselves first." Where have I heard the phrase "America first" before…? Oh, right: nowhere good.
Policy In General
Actually, Kanye isn't that into the idea of policy at all. He told Forbes, "I don't know if I would use the word policy for the way I would approach things. I don't have a policy when I went to Nike and designed Yeezy and went to Louis and designed a Louis Vuitton at the same time. It wasn't a policy, it was a design." Great, can't wait to see how he runs the country the same way he would design a pair of sneakers. It's gonna be fine!
Wakanda
Don't worry, Kanye might not like policy, but he still has a plan for how his government will work. Here's his plan, inspired by Black Panther, because why not: "I'm gonna use the framework of Wakanda right now because it's the best explanation of what our design group is going to feel like in the White House… That is a positive idea: you got Kanye West, one of the most powerful humans—I'm not saying the most because you got a lot of alien level superpowers and it's only collectively that we can set it free." Again, it's gonna be fiiiiiine.
So, Kanye hasn't decided for sure if he's running or not, but at least now we have an idea of just how terrifying his ideas actually are. But the thing is, reading through all these quotes, I can totally imagine lots of people falling for it. We are so f*cked.
Images: Rich Fury/Getty Images for Coachella
Why Instagram Is Coming For Miley Cyrus Over…A Cake?
In between all the over-filtered beach thirst traps, there's a lot of genuinely good content on Instagram. There are tons of designers and artists creating cool original work, from photoshopped pictures of Harry Potter characters to important political artwork. As much as I love Bachelor contestants who call themselves "creators," I prefer actual creative talent, especially when people use their creative talent to spread an important message.
One of these creators is Becca Rea-Holloway, who runs the Instagram account The Sweet Feminist. Becca specializes in cakes, cookies, and other sweet treats, all branded with feminist messages. It's a perfect way to bring together fun and colorful designs with important political messages. A few weeks ago, after Alabama passed its law effectively banning abortion, Becca posted a cake with the message "ABORTION IS HEALTHCARE," and it immediately went viral. I don't know about you, but I saw the cake reposted on tons of Instagram stories.
It's a simple message, and a simple design, but it's instantly recognizable to those who know the work of The Sweet Feminist. That's why, when Miley Cyrus posted photos from a shoot with Marc Jacobs and Planned Parenthood on Tuesday, one of the images immediately raised some eyebrows. It's the best photo of the bunch, and it quickly got reshared tens of thousands of times. What's the issue? In the photo, Miley Cyrus is licking a cake that looks exactly like The Sweet Feminist's cake. But Becca Rea-Holloway's name was nowhere to be found.
When someone as big as Miley Cyrus posts something controversial, it doesn't take long for everyone to notice. That includes the followers of The Sweet Feminist, who were quick to point out that Miley's cake looked suspiciously similar to the one Becca made. The Sweet Feminist posted a comparison of the two cakes, calling out Miley Cyrus and the other teams involved for stealing her original work and not even giving her a credit. Swipe to see how similar the cakes really are.
Miley Cyrus quickly responded to The Sweet Feminist's post:

While it's nice that Miley Cyrus actually responded to The Sweet Feminist's post rather than ignoring it, her response here is a little disappointing. First of all, she acknowledges that she and her team saw the original cake online, but they obviously didn't care enough to figure out who made it and commission them to make another one for their shoot. Considering that it had already gone viral on Instagram, it wouldn't have been that hard to find out. She also comes across pretty combative in asking Becca to correct her post, as if she's done something wrong by asking to be credited and compensated for her work.
But the biggest problem is that Miley Cyrus then deleted The Sweet Feminist's comment from her post. As the guys involved in Fyre Festival will tell you, deleting comments on social media is rarely a good look, especially when it's someone rightfully calling you out for a mistake.
Becca commented back in response to Miley:

While you might not care about the particulars of who saw the original cake and where they saw it, Becca has a point when she says that "someone got paid to make, style, and photograph this cake, and it wasn't me." It wasn't just the idea for the words on the cake, but the actual cake and photoshoot that Becca was left out of. It's tough for creators to get paid fairly for their work, and this would have been a major opportunity for an artist like Becca.
But for me, the worst part of this story is the subsequent backlash that The Sweet Feminist has received. She posted another comment directed at Miley, in which she also criticized Miley for asking her to correct her original post:

After posting these comments, Becca posted several screenshots of DMs and emails she's received from Miley Cyrus fans, and they are truly awful. In today's culture of rid- or-die fans on social media, the environment can quickly become toxic, like last year, when Nicki Minaj fans sent thousands of death threats to a writer who posted a mediocre review of her music.
Here are a couple of the messages that The Sweet Feminist posted:


These are just a couple of the hundreds of equally nasty messages that Becca received. While I'm sure that Miley Cyrus wouldn't approve of horrific messages like this being sent on her behalf, that doesn't change the fact that Becca now has to deal with them.
This is something that has happened repeatedly in recent years on social media. When a major star rips off a smaller creator, they have to decide whether it's worth it to put their career, and their mental health, on the line just to request credit for their work. While Miley Cyrus and those she was working with might not have intentionally ripped off Becca's work, they're not the ones who have to deal with the consequences.
Unfortunately, the problem of famous stars ripping off less famous artists has only become more common with the rise of social media. Just a couple weeks ago, Chris Brown (who's already problematic for many other reasons), pulled many images in his newest music video directly from other artists, of course without any sort of credit.
The Kardashian-Jenners have also been known to pull, um, inspiration from lots of people. Here's one example from 2016, when a makeup artist named Vlada noticed that an image from the new Kylie Cosmetics campaign looked a little too familiar.
Yeah, that's not great. So, in short, go follow The Sweet Feminist, donate to Planned Parenthood, and be sure to credit creative people when you're inspired by their work. It's too bad that this whole drama even had to happen, because everyone involved here has the same goals when it comes to women taking control of their bodies.
Images: Shutterstock; thesweetfeminist (7), mileycyrus, diet_prada, vladamua / Instagram
Jared And Ivanka Tried To Bribe Planned Parenthood Because Of Course
Some couples role play to spice up their marriage, others decide to bring in a third person. Jared Kushner and Ivanka Trump get off on trying to bribe Planned Parenthood. The only president I care about, Planned Parenthood's Cecile Richards, wrote in her memoir that the West Wing – West World couple offered to increase federal funding for the organization if they stopped providing abortions. LOL. In your dreams, you heartless dorks. 
Richards said that she had met with the duo to explain the importance of the organization providing healthcare to millions of people, hoping Ivanka would at least understand. That is literally so charitable of her. Anyways, as soon as she gave her spiel about why women need their hoo-has taken care of, Kushner immediately killed the mood and was like "stop giving abortions." Then surely mimed sliding a check across the long table they were sitting at.  I have to imagine Kushner regularly kills the mood and also has no idea how to take care of a lady's hoo-ha. 
Richards said it was clear they just wanted to make a savvy deal and to be seen as strategic business people. Maybe it wouldn't raised their allowance from Daddy Trump?
Whatever their reasoning, they aren't savvy enough to understand that Planned Parenthood will never stop providing women with safe and legal abortions. That's like asking Lindsay Lohan to stop giving unwanted legal advice. It's their thing and you have to respect that. 
Obviously Richards was like hard pass and left the meeting being like, "omg I'm definitely going to write about these psychos in my book." Jared and Ivanka left the meeting thinking "wow that lady was blonde enough to work for Fox News!"
Heads up, you need to keep up with the news. It's not cute anymore. That's why we've created a 5x weekly newsletter called The 'Sup that will explain all the news of the week in a hilarious af way. Because if we weren't laughing, we'd be crying. Sign up for The 'Sup now!
(Images via Giphy)
3 Terrifying Pieces Of Anti-Woman Legislation You Need To Know About Right Now
Heads up, you need to keep up with the news. It's not cute anymore. That's why we've created a 3x weekly newsletter called The 'Sup that will explain everything that's going on in terms you can understand. Sign up for The 'Sup now!
When I mention your body's biggest enemy, you probably have something that came immediately to mind: your thighs, your arms, the pimple you got from dropping kettle corn into your mouth/all over your face so you could eat without sitting up for normal adult reasons. Or maybe you thought of the parade of fuckboys last few bros you banged who confirmed for you that some people just weren't built to interact with the female body. This second guess is closer to what I'm actually talking about, because it similarly concerns a group of largely white men (if you'd like to fight me on your sexual history, feel free, I'm just taking a guess) who have no business with women's bodies, and yet can't leave them the fuck alone. Those people are called YOUR GOVERNMENT. (Mic drop, I am political.)
In all honesty, I probably don't have a single friend who would describe me as political; I don't even feel like I ignore the news on purpose, it just kind of floats past me, like everything that was ever said in a high school history class. But because I'm a selfish bitch I care about my readers very much, when I hear about bullshit new measures that will negatively affect my body both on a daily basis and in times of need, I am going to listen the fuck up and urge you all to do the same. Here's a rundown of the three scariest pieces of legislation aimed to limit women's choices right now—and for those of you with any remaining doubts that I really do not usually care/write about politics, please know that I literally just Googled the word "legislation" to make sure I was using it correctly. Feels good.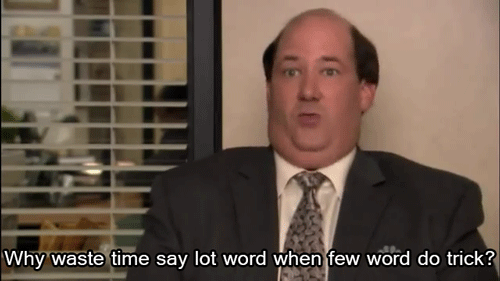 1. Remember When Obama Made Your Boss Pay for Your Birth Control? Yeah, That's Over.
In a continued bid to out-evil Satan, Trump made a fun little announcement last Friday: He's shut down the Obama-era law requiring most employers to cover co-pay-free birth control, an amazing measure we definitely all took completely for granted. Now, in the nation of Gilead Trump's America, employers will be able to cite "religious or moral objection" to covering birth control, and BAM: You can no longer afford brunch, because that budget has been re-allocated to your "not getting pregnant" fund. Oh, and regardless of your birth control type, this shit is not cheap: My employer insurance had a fun two-week blackout last month and I was charged $200 for a 30-day supply of my GENERIC birth control pill. So don't even try to come at me with that "just pay out of pocket, mer mer mer, women want everything for free" shit, TYLER.
Proposed Solution: If there is a guy you are regularly having sex with, and your birth control coverage is affected, ask him to pay for half. I know this doesn't effect change on a policy level, but as a group, can women please stop accepting sole financial responsibility for preventing pregnancy? If the guy you're fucking starts whining about the cost, just tell him there's a 100% free alternative: You can stop having sex with him, forever.

2. 20 Weeks Pregnant? Cool, You're Having a Baby Now.
Though this isn't yet in immediate effect like the above measure, a bill recently passed through the House of Representatives criminalizing abortion after 20 weeks of pregnancy. Never mind the fact that if our government hates abortions so much, they probably shouldn't have repealed the access to free birth control, which conveniently yielded lower abortion rates than we had in 1973, when abortion was made legal nation-wide. Never mind the disgustingly insulting title for this bill of "Pain-Capable Unborn Child Protection Act," which would perhaps have been more aptly titled "Pain-Capable and Very Much Born Adult Woman Punishment Act." In this case, let's focus on the fact that one of the bill's co-sponsors, Tim Murphy of Pennsylvania, was literally texting his mistress to GET AN ABORTION while passing this bill through the House. Everything about this bill (and its relation to less-available birth control) is so alarmingly nonsensical that I'm almost ready to start buying into lizard-person theories. Given the one season I watched of House of Cards, I feel like "handling" a mistress' pregnancy is basically a rite of passage for most politicians—so why are they so fucking intent on making sure those abortions need to be illegal and unsafe? It's definitely not a conspiracy to have more women die during the procedure, rendering them unable to talk about the affair, right? Wait…right?

3. A Special-Edition Coverage Slash For Pre-Pregnant, Pregnant, And Post-Pregnant Women
This bad boy, otherwise known as the Graham-Cassidy bill, is luckily having a lot of trouble getting passed, so there's chance you won't actually have to deal with this specifically. Which is good because I JUST spent two hours of my Monday at a Planned Parenthood phone bank defeating this nightmare of a bill that keeps popping back up like a zombie Whack-A-Mole, can I live for one week?? But honestly, every proposed healthcare reform bill this garbage-monster administration has spewed out has been pretty similarly shitty, so expect comparable measures if they manage to get anything through. This particular bill has gone ahead and banned women on Medicaid from visiting Planned Parenthood (straight up, I do not know what Medicaid is, but oh my god just allow women access to appropriate healthcare, our bodies are more complicated than yours and we fucking need it). Also, it's restricted abortion coverage and maternity care in the same bill, so really (unless you're a politician's mistress!), these people would like to ensure that you get pregnant, stay pregnant, and bear the emotional, physical, and financial burden of that pregnancy all on your own. Just like how you got pregnant all on your own, without the help of any second party. Right.

Basically, the only common thread of these new measures is that our government doesn't give a shit about you or your body. There's no ideological or economic background that makes any sense, much like when Dean started motorboating D-Lo in the pool, thus jeopardizing his supposed "deep emotional connection" with Kristina, and the lucrative fandom love that could have launched a thousand Instagram sponsorships. So, I encourage you to start thinking about our government the way you think about the fuckboys we deal with on a daily basis: Until they shape the fuck up, we'll be heavily looking into alternative options. You don't let fuckboys tell you what to do with your body, so let's get them out of these government positions where they can literally charge you for going against their dumbass ideas on what your body has access to.
Heads up, you need to keep up with the news. It's not cute anymore. That's why we've created a 3x weekly newsletter called The 'Sup that will explain everything that's going on in terms you can understand. Sign up for The 'Sup now!
Should You Still Be Hoarding Birth Control Or Nah? An Update On Planned Parenthood
After walking contraception advertisement Donald Trump was elected President back in November over the most qualified candidate our nation has ever seen (still not over it, in case you couldn't tell), sexually active women everywhere rushed to Planned Parenthood for long term birth control—IUDs, for example, last an entire presidential term—just in case the GOP ever made good on their promise to defund Planned Parenthood, repeal Obamacare, and make us all live in The Handmaid's Tale. Whether you went for an IUD, the implant, a nuvaring, or just stocked up on four year's worth of pills, long term birth control was definitely the move in the immediate aftermath of the election, but what about now? We're almost 100 days into the Trump Presidency (100 days = a decade in Trump Years) and he's yet to score a single legislative victory (but hopefully I didn't just jinx it). Paul Ryan's healthcare reforms blew up so hard that it reached getting-your-period-in-white-pants-while-giving-a-book-report levels of embarrassing, the Muslim Ban isn't held up in court, and the Senate had to blow up the filibuster just to get his Supreme Court nominee passed. As far as Trump's ability to do literally anything, it's not looking good. But like, that's not a challenge or anything, Donald. Keep on doing what you're (not) doing.
So can we chill? Is it time to hang up our pussy hats and go back to only thinking about our gynecologist at our annual check up (or bi-annual STD scare)?

Unfortunately, no. While Trump has not really been able to do any of hard stuff (governing, spelling, having hair, etc…) it turns out that fucking with women's health is actually fairly easy if you are motivated to do so and the President Of The United States.
Since taking office, Trump and his woman-hating monkey boy Mike Pence, have made at least two significant moves on the defunding Planned Parenthood front, but before we even get into that, it's probably best to define what exactly "defunding Planned Parenthood" means because, like most things, it's not what Donald Trump thinks it means.

First of all—and we'll say this one loudly for people in the back—none of the federal funds Planned Parenthood receives go toward abortions. None. Zip. Nada. Not one dollar. Not even a fun, jokey Venmo for 50 cents. Nothing. So don't even try me with the "I don't want my tax dollars funding abortions" line.
This is because of a federal law passed in September 1976 called the Hyde Amendment, which bars public funds from going toward abortion except in the case of rape, incest, or the life of the mother being at stake. Despite democratic attempts to repeal the amendment, Paul Ryan passed H.R 7 on January 24th, 2017 which seeks to make the Hyde Amendment "permanent." That's also only 4 days after Trump became President (you probably refer to it as "the worst day of my life"), which shows you just how desperate PR was to take away women's rights. Like, if this is indicative at all of his texting style he'd be the guy who meets you once and then starts texting you "hey beautiful" everyday. And as Paul learned when trying to pass his shitty healthcare bill, nobody likes that guy. Sigh. It's always the hot ones who disappoint you the most.
So, much like when you're mad at your boyfriend for liking some Instagram model's butt selfie so you start a fight about the proper way to load a dishwasher, when we talk about defunding Planned Parenthood, we're really talking about something else. Basically, "defunding" Planned Parenthood means that the government would refuse to reimburse Planned Parenthood for the mammograms, contraception, cervical cancer checks, STD screenings, pap smears, and annual checkups they conduct for roughly 4 million women each year.
This is like if Planned Parenthood put its card down for drinks so you could avoid annoying the server and having to do math, and then the GOP refused to accept the Venmo request later. Eventually, Planned Parenthood isn't going to be able to put its card down anymore because it doesn't have enough money in checking to cover everybody's shit, and now Happy Hour is ruined for everyone. And by Happy Hour we mean your sex life and reproductive health.

According to the Congressional Budget Office, "defunding" Planned Parenthood would be disastrous for people Mike Pence refuses to be alone with (all women), and would result in 15% of low incoming women losing their healthcare entirely, and thousands more births per year. So basically, think of that one friend who you know should absolutely not ever produce a child. Defund Planned Parenthood, and they'll probably have one. Maybe two. All named dumb shit like "Amabella" or "Prosecco." Just think about that.
So where are we, and our platinum vagines, at now? Here's a rundown of the actions the Trump Administration has taken to restrict women's access to healthcare:
1. Reinstated A Ban On Abortion Funding Overseas.
One of Trump's first actions in office (besides going around and farting on all of Obama's old stuff, which I assume he did immediately after being sworn in) was to reinstate the Mexico City policy, established by Ronald Reagan in 1984. This rule blocks federal funding for international groups that provide abortions, or "actively promote" the procedure, so if you were thinking that you'd just turn your failure to use adequate birth control into an excuse for a vacay, you are sadly mistaken. I mean, you still could, but you'd be returning to the U.S. with a much needed tan and an unwanted baby, which isn't really a great look for anyone.

2. Made It Easier For States To Deny Funding To Planned Parenthood.
Last week, while most of us were distracted by the impending threat of global nuclear warfare, Trump casually signed legislation that makes it easier for states to defund Planned Parenthood by rolling back changes to Title X Family Planning Funding President Obama put in place that said states couldn't deny funding to family planning services simply because they provide abortions. What this means is basically if you live in the liberal bubble, your Planned Parenthood is fine (for now), but if you live in a shitty red state like Kansas or Arkansas or literally the entire middle of the country, you should get your birth control on lock now because the fate of Planned Parenthood in your state is about as solid as Nick and Vanessa's engagement.
For those of you betches living in Maryland, you're in luck. MD was the first state to say that it will protect PP's funding, regardless of what the federal government says, so now is as good a time as ever to finally make your parents' Ocean City house your actual permanent residence.

3. Told PP He Wouldn't Defund Them As Long As They Stopped Doing Abortions.
In a last-ditch effort to save his sad-ass health care bill, Trump offered Planned Parenthood a deal: keep your federal funding, but stop doing abortions. That's like a guy telling you he'll take you out to dinner, but you have to agree to leave your phone at home. It's just not happening. And much like you when that same dude hits you up to Netflix and Chill a week later, Planned Parenthood rejected the offer.

So, all of this is to say that, while it is heartening to see the level of incompetence the Trump Administration has shown in even the most basic tasks (apart from bombing people, which he appears to have gotten the hang of very quickly), looking into long term birth control options, whether it be an IUD, the implant, or getting your tubes tied and moving to the woods, is probably still a very good idea. As is donating to Planned Parenthood, especially donating directly to red state clinics that are in danger, so that PP can keep doing its thing no matter what The Trump Administration throws its way. You could make it your weekly mission to find at least one bro to buy you a drink at the bar, and then donate the money you saved by being attractive to the Planned Parenthood of your choice. That way, you can lay the groundwork for future hookups, and protect yourself from any unwanted pregnancies that hookup may bring, with one well placed across the bar eye-fucking. It's a beautiful thing.
Oh, and if you're hoping that First Lady-Daughter Ivanka Trump will swoop in and save us here, you're delusional. Stop trying to make Ivanka Trump as a "Savior To Women" happen. It's not going to happen.
Trump Says He'll Fund Planned Parenthood Again Under One Sh*tty Condition
Donald Trump, America's #1 respecter of ladies, wants you to know he's willing to make compromises, okay? Even when it comes to areas his BFFL Mike Pence feels very strongly about, e.g., defunding women's healthcare organizations. On Monday, the White House offered to chill out on the Republican crusade against Planned Parenthood under one condition: PP has to stop providing abortions. Please join me in an eye roll so intense you strain a muscle.

Planned Parenthood receives about $500 million in government funding each year, precisely zero of which is allowed to go toward abortions thanks to the Hyde Amendment. One more time for the people in back: YOUR TAX DOLLARS ARE NOT FUNDING ABORTIONS. Instead, the funding goes toward any of the other bajillion women's health services PP provides. Those include, but are not limited to: STD screenings, breast cancer screenings, pap smars, AND YES—even testicular and prostate cancer screenings FOR MEN. You'd think that the man currently in charge of national policy would understand this, but apparently that's too much to expect from the leader of the free world and his army of skanks.
Because not everyone is shitty, the pushback against defunding Planned Parenthood has been so pronounced that some conservatives are apparently worried about political repercussions if they follow through—that's where the proposal to preserve federal funding comes in. It wasn't official yet, but that didn't stop the certified badasses at Planned Parenthood from shutting that shit down ASAP.
"Offering money to Planned Parenthood to abandon our patients and our values is not a deal that we will ever accept," one executive told the New York Times.

Then the organization's president, Cecile Richards, tweeted that PP isn't ashamed of providing abortions. (Subtext: Republicans can step the fuck off.)

When are old white guys going to learn that they have no business making decisions for millions of women? Until they figure it out, keep donating to Planned Parenthood if you can. Ladies supporting ladies is what makes the world go 'round.

4 Ways To Strike On "A Day Without A Woman" Because That's Just Like, The Rules Of Feminism
Today is the Day Without A Woman strike! It is my sincere hope that you are reading this under a thousand covers, eye mask half on, after having left a 20 minute long voicemail for your boss explaining how the patriarchy hurts all of us—but if randomly not showing up to work isn't something you can do right now (fair), here are four other ways you can participate in the Women's Strike today:
1. Don't Buy Anything, With Your Money Or Your Dad's
This does not include minority- or women-owned businesses, so if you absolutely must shop today might I direct you to shopbetches.com?

2. Wear Red
Not that you need an excuse to wear a bold lip, but lipstick totally counts here.

3. Refuse To Do Work, Paid Or Unpaid
You probably know what paid work is (if not idk what to tell you), but if you're confused about "unpaid" labor, it's basically all the shit that you do for other people (men) all day that you don't get any money for. So like, when you do your boyfriend's dishes because he seems to be confused about how dishes go from being dirty to clean, that's unpaid labor. When you help your best guy friend write his dating profile because when left to his own devices he'll include stuff like "looking for a quick beej," that's unpaid labor. If you can't take off paid work today, you can at least take the day off from helping men figure out how to be functioning humans, even though they might like…die.

4. Donate To Charities That Support Women
It's not technically an official part of the Day Without A Woman strike, but we're taking some liberties here. We're gonna go out on a limb and say that the "don't spend money" clause does not apply to charitable organizations whose purpose is to help women. So use the money that you would have spent on a green juice today and divert it to a cause you care about. Reminder that your personal Ben & Jerry's fund does not actually count as a charity, no matter what its GoFundMe says.

Pro-Women Nonprofits You Can Donate To Like, Now:
The Movement Foundation: If body positivity is your cause, send your cash to The Movement Foundation, which empowers women to feel confident in their bodies by equipping them with the tools to be active. It was started by former SoulCycle instructor Jenny Gaither, so you know it's legit.
Lady Parts Justice: As a Betches reader, it's probably safe to say that you have a healthy interest in both women's rights and comedy (also that you're smart AF). LPJ uses comedy, culture, and digital media to "sound an alarm" about the erosion of reproductive rights in the U.S. They were the women behind the nationally trending #PaulRyanSoScared, and what could be more worthy of your support than trolling Paul Ryan on Twitter?
Girls Who Code: Girls Who Code helps to empower girls with the computer science skills they need to pursue 21st century opportunities. Think about how much money you'd pay to not have to ask your guy friends or some sweaty fuckboy at the genius bar for help with your electronics. Then donate that much.
The Malala Fund: The Malala Fund is a group started by Malala Yousafzai (duh) and provides girls around the world with 12 years of education to achieve their potential and create positive change within their families. If you're feeling on the fence about whether or not your can really spare another $10, calmly remind yourself that the Taliban straight-up shot Malala in the face and then donate an extra $10 for being petty.
Planned Parenthood: You know 'em, you love 'em, it's Planned Parenthood! With the GOP replacement threatening to eliminate Planned Parenthood's funding, your donations are more important than ever. Do your nails at home this week and donate your manicure money to PP so that your next pregnancy scare doesn't result in you being tied to Brad from Ultra for the rest of your goddamn life.
The Demand For IUDs Increased A Fuckton Lately & You Already Know Why
On Monday, the president of the Planned Parenthood Action Fund (PPFA) said that the demand for IUDs has increased by 900 percent since Donald Trump was elected to office, and normally, I would normally call bullshit on a statistic that high. But honestly, that sounds about right because Trump's presidency is fucking terrifying for anyone with a vagina.
PPFA president Cecile Richards went on CNN on Monday to talk about the upcoming Women's March on Washington (chill) and the recent attempts by Paul Ryan to defund Planned Parenthood (super not chill). She had a bunch of awesome stuff to say about Planned Parenthood, most of which was directed at the haters trying to shut down federal funding for one of the most extensive providers of betches' healthcare in the nation. You'd think that the debate over abortion would have been over a long time ago, but this is America. Why resolve something quickly when you can tell women what to do instead?

While she was on CNN, Richards said Planned Parenthood has seen a 900 percent increase in women trying to get IUDs through the organization after the Great Cheeto was elected president. According to Jezebel, she said that most of these IUD-seekers are "desperately concerned that they might lose their access to healthcare" once the Legion of Doom Trump & Co. take office.
She also pointed out that legally, Planned Parenthood isn't allowed to use federal funding for abortion, so the whole defunding thing makes zero sense even if you're super anti-abortion for some reason. Instead, the money is legally required to go toward procedures like Pap smears, contraception, STI testing, and other procedures every betch should get regularly. 

ICYMI, people have been hating on Planned Parenthood for a while now—since at least 2007, when Vice President-elect Mike Pence started leading the charge against its funding—and PP could use all the help it can get right now.
If you want to support Planned Parenthood (which you should, because bodily autonomy and all that good shit), there are a few options. The most hilarious is donating to PP in Mike Pence's honor—just make a regular donation and fill out his name in the "in memory" option. You could also become a clinic escort, which takes some training, or do the whole calling local representatives thing. Even lazy/busy betches can contribute by just reading up on abortion and calling out assholes who don't know what they're talking about. (Fact #1: Abortions don't cause depression, are you kidding me with this shit?)

So it's no wonder women are getting long-acting BC while they can. If you're one of the women considering an IUD before Trump takes office, hit up Planned Parenthood while you still can (aka while it still exists). Even if you already have one or don't need one, support them before we all start living in a real-life version of The Handmaid's Tale.  
For more news like this, sign up for The 'Sup!