Pinterest Will Stop Promoting Former Slave Plantations As Wedding Venues
I never thought I would say this, but I am proud of Pinterest.
Why am I proud of a platform whose entire brand is "basic, but make it a hobby," may you ask? Because according to Buzzfeed News, Pinterest is removing content that glorifies and romanticizes former slave plantations as wedding venues. We love to see it.
Here's one of the least surprising pieces of information I've ever heard: white people love to have their weddings at former slave plantations. Even beloved celebrity couple Blake Lively and Ryan Reynolds celebrated their big day at a plantation.
But after Color of Change, a civil rights advocacy group, wrote letters to multiple platforms asking them to stop promoting these venues, some of them are taking steps in the right direction. Pinterest will restrict content on its website that includes slave plantations and will de-index Google searches for plantation weddings. With this, users will still be able to search for it,  but they'll see an advisory that some of that content may violate Pinterest's policies. Not sure that will stop white women from clicking away, but it's a step.
A Pinterest spokesperson told Buzzfeed: "Weddings should be a symbol of love and unity. Plantations represent none of those things. We are working to limit the distribution of this content and accounts across our platform, and continue to not accept advertisements for them." Okay, Pinterest.

The Knot Worldwide, which owns the Knot and WeddingWire, is also working to adapt their policies and guidelines to address the letter sent by Color of Change.
Their chief marketing officer Dhanusha Sivajee told BuzzFeed News that they will make sure wedding vendors on their website don't use glorifying language such as "elegant" or "charming" when referring to former slave plantations. Sivajee said, "We want to make sure we're serving all our couples and that they don't feel in any way discriminated against."
God forbid white couples having an expensive wedding on a piece of land where black people were enslaved and tortured feel "discriminated against" by being asked to celebrate on some other, less problematic expensive venue.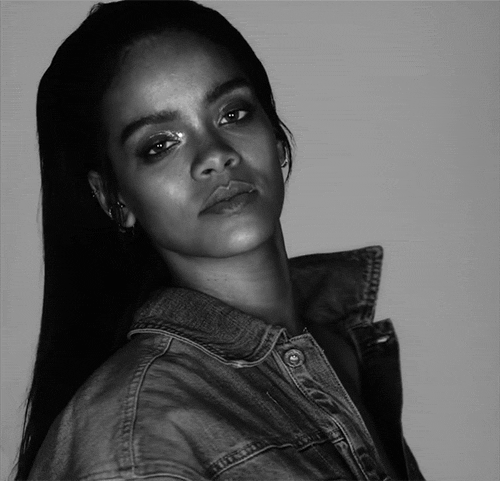 Color of Change is determined to stop all websites from promoting plantations. Their letter to these platforms said, "Plantations are physical reminders of one of the most horrific human rights abuses the world has ever seen. The wedding industry routinely denies the violent conditions Black people faced under chattel slavery by promoting plantations as romantic places to marry."
Color of Change reached out  Zola, Martha Stewarts Weddings, and Brides as well. Zola removed some of its references to former plantations on its website, but hasn't responded directly to the letter. Color of Change hasn't hear from Martha Stewart Wedding. Tik tok, Martha.
Another unsurprising fact: people are obsessed with weddings. The average wedding costs $30,000 which means people could pay off my student loans instead of getting married, which I believe is a better alternative, but that's just one woman's opinion.
The point is, weddings are a luxury, and parading that luxury at a place where black people were forced into slavery is offensive at best and racist to its core. Good on these platforms for working to change this habit, but let's all do better, shall we?
Want to keep up with the news without crying into your sad desk salad? Subscribe to the Betches Sup newsletter for a lunchtime briefing to make you laugh, instead of cry, about the news. 
Images: Giphy (2)
10 Things You Think You'll Care About For Your Wedding That Won't Matter
Between Instagram, Pinterest, and stalking that girl you hate from high school who got married last year and threw a wedding that apparently didn't even know what a budget was, planning your big day is like crawling through a landmine of comparisons, what ifs, and "if my wedding isn't the f*cking best event any of my guests have ever been to I'm 100% going to die." 
It's fun.
And while it's easy to get caught up in every little detail, it's also not really sustainable unless you're cool with going bald from the stress. So, as you write up those to-do lists (and incessantly add to them), consider forgoing these few headaches that might keep you up at night, but you'll immediately forget about post-wedding day.
1. Having An Even Wedding Party 
From the moment I waltzed out of my mother's womb, I knew one thing and one thing only: I was going to have an even wedding party. I didn't care if I had to hire bridesmaids or make my groom go on guy dates just to have more friends standing up there. I. Was. Determined. 
And yet, when I finally managed to get my ass down the aisle, my girls outnumbered the guys 11 to 6. No, I never wanted an uneven number of bridesmaids and no, I never wanted to have an absurd combination of people walking down the aisle to try to look cohesive. But in the end? It really didn't matter. When the day comes, you'll be too worried about not forgetting your bouquet/veil/vows to give a sh*t about who is standing up there, and trust me, so is everyone else. 
2. The Favors
The wedding forums said you didn't need them. Your dad said they were a waste of money. Your groom didn't know this was a thing. And yet, you had to have them. So you ordered the shot glasses or the koozies or the little jars of olive oil (?) in bulk because EVERY PARTY NEEDS A PRIZE FOR ATTENDING, dammit! Then the reception came and went and three-quarters of your guests left without taking the glass with your faces etched in the side. So, now not only are you irrelevant and married, but you have about 75 glasses with your names on them and quite literally nothing to do with them.
Skip the overpriced prizes, and if you MUST give your guests something (other than an invitation to the most expensive party of your life, of course), make it something edible. The only favor your friends will really want is something they can stuff in their faces after the open bar closes and the hangover starts to set in.
3. That Expensive Piece Of Lingerie You Got For Your Wedding Night 
You had high hopes. Really, you did. You went with your MOH to someplace with a French name that you can't pronounce despite your four years of the language and the Spring Break you spent in Côte d'Azur. You tried on items with way too many straps, you got a little tispy on the free champs, and you walked out with a flimsy piece of lace and a charge on your card that immediately flagged your credit card company. 
And yet, when you make it back to your suite after the wedding either blacked out, starving, or both, chances are you'll throw on an old T-shirt and either scarf down some room service or throw up the three bites of dinner and eight glasses of Pinot you had at the reception and pass out face-down on the bed. You know, ROMANCE. 
4. What Color Your Silverware Is 
30 days before my wedding, I was stressing about one thing and one thing only: The fact that I did not pay the extra $500 for gold silverware. I couldn't stop thinking about it. I would go on Pinterest and stare at place settings with gold forks and cry like the dramatic bitch that I am because my wedding was ruined thanks to my dumb, fiscally responsible choice of going with classic *gag* SILVER silverware. 
And then I woke up hungover on my wedding day. And then I forgot my bouquet in my hotel room. And then my FMIL had to leave the venue to get it. And then she was late to the ceremony. And then I forgot it again when I walked down the aisle. And then our reader blacked out on stage. And then nothing f*cking mattered. By the time my reception rolled around and guests kept shoving drinks (but not food, never food) in my face, I didn't even know what silverware was, let alone if we had any. 
5. The Sixth Pence In Your Shoe
If you even *know* what this is, you're ahead of the game. The forgotten 5th "something" you're supposed to have on your wedding day is honestly forgotten for a reason. If you go on Amazon and if you manage to bring an old-timey coin to your ceremony venue in addition to the 7,600 other unnecessary items, there's still a very slim chance you're going to wedge it into the Badgley Mischkas you'll regret buying the second you take your first tentative tiptoe down the aisle.
Scrap the idea of shoving some outdated currency in your already painful shoes and settle for the checks from estranged relatives who still spell your first name wrong as good luck enough. 
6. Bathroom Boxes
Like any somewhat classy bathroom where you'll hide to talk sh*t with your friends, your wedding venue bathrooms need to be like a buffet of inhibition-lowering aids. Gum for a dance floor makeout? Check. Makeup wipes for those vodka-induced cries during the speeches? Check. Deodorant for the "before going home with a groomsman" spruce up? Check, check, check.
While it seems like an important detail to include in your "musts" list, quite literally no one, including you, will notice if it isn't there the day-of. Which means you'll either end up with a whole bunch of travel-sized mouthwashes because your bridesmaids forgot to put the baskets out or you can save the money and hassle and nix the idea that it's your job to ensure that your guests understand the importance of personal hygiene and plan accordingly for a four-hour reception. 
7. The Poses You Found On Pinterest
Sitting at the bar with your bridesmaids and tossing back a beer. Spraying champagne during the getting ready moments. Jumping on the bed. Holding your MOH's hand behind your groom's back. Doing the Bridesmaids pose from the movie, touching heads with your flower girl under your veil, holding chalkboards saying how all your bridesmaids met you walkingdownthehotelhallattheendofthenight.
There's no way your photographer will even get a fraction of the lame poses you've had saved on your "someday" board. And more than that? She'll hate you for suggesting all of them. Hell, YOU won't even remember you wanted them until it's your friend's birthday and you're using it as an excuse to post yet another *eye roll* wedding photo. Scrap the lame poses, stick to a few faves, and keep the post-wedding IG posts to a healthy minimum. 
8. The "Unique" Guestbook
Whether it was an engagement photo your guests signed around, a random piece of wood with your new last name in some sort of script in the center, or the Polaroid photo album, you put a lot of thought into what your guest book was going to be. Then the day came and you couldn't give a sh*t who all was there, let alone if they signed anything. Yeah, you might look through the signatures a few times, but as the drinks started flowing and the handwriting starts get looser, you'll regret letting your idiot friends have Sharpies near a photo of your face. Buy something cheap, put the bridesmaid you like the least in charge of it, and lie to yourself that you'll look through it every anniversary like a normal person. 
9. Your Thoughtfully Selected Cocktail Hour Menu
As you're planning your perfectly thought-out day, one of the most exciting aspects you get to decide is, of course, the food. Maybe I'm just a glutton, but playing cat-and-mouse with different catering companies as they serve you canapés and listen to you complain about how much weight you still have to lose before you can squeeze into your dress literally makes me aroused. By the time cocktail hour hits, however, your guests are so hungry and itching for alcohol that they'll shove anything down their gullets. Skip the pricey passed items, set up a table of hummus, and put your money someplace more important—like a down payment on a house or your way-over-budget dress that you won't fit into a week after the wedding. It's not like you'll be eating any of those fig, goat cheese, and caramelized bacon croquettes anyway. 
10. The Grand Exit
At this point, you and your guests have seen it all. The ribbon wands. The sparklers. The bubbles. The butterflies, the confetti, the rice (does anyone still do this?). Hell, even fireworks are played out at this point. FIREWORKS. While sure, a photo of you and your new wife or hubby dip-kissing in front of some sparklers will get a few more likes than average, it's still old news. Besides, chances are that by the time the reception is over, your shoes will be off, your hair will be disheveled, and your inhibitions will be down. The odds of you making it down a coordinated aisle of fire instead of to the bar next door grabbing pizza is pretty low. 
Images: Jeremy Wong / Unsplash
5 Things A Bride Should Never To Do Her Bridesmaids
Listen, I get that you're excited to start planning your wedding. Pinterest is filled with ideas that almost actually make it look like bossing all of your friends around managing a team of bridesmaids will be a fun experience, filled with script fonts and floral robes. While bridesmaids are typically treated like shit in movies and TV shows, it's important to remember that these betches are (probably) your actual friends that you're going to need favors from for the rest of your life. So like, it's pretty important that you don't mess it all up and make them hate you. Bridesmaids can totally ruin your wedding by getting engaged or showing up pregnant, so it's probably within your best interest to keep them at least mildly satisfied. Here are a few things to avoid doing to your bridesmaids while you become a total bridezilla.
1. Propose To Them In A Non-Instagrammy Way
At the very least, your bridesmaids are going to feel obliged to take a photo of the box of random shit you've given them asking to be your personal slave for the next 423 days. If you're lucky, and they don't have much else going on in their personal lives, the photo may even make it onto the main grid. Do them a favor and give them good stuff to photograph. Nobody wants to see another boring box with a miniature bottle of Barefoot Bubbly Pink Moscato and a poorly executed DIY frame.
2. Make Them Wear Ugly Dresses
I mean, this is the most obvious point there is. If there's a Katherine Heigl movie about it, it's safe to assume it's a cliche. Everyone knows bridesmaids have to wear fugly dresses so the bride doesn't really need to compete with anyone. Don't overdo it, though. Remember that it's your wedding too, and although your college roommate may have a better body than you, the heinous wrap dress you'll force her to wear will live in eternal memory through all of your wedding photos.

3. Bombard Them With Wedding Shit 24/7
There is a very finite amount of energy a bridesmaid can put into pretending to give a shit about helping you plan your wedding, so please keep that in mind. While some of your bridesmaids may be genuinely excited by the prospect of wedding planning in the beginning stages, this will fade as quickly if you don't find a systematic way to enlist the help of your team of minions friends. Try limiting wedding-related talk to set times, like brunch, or specific spaces, like a private Facebook group (which also has the potential to be pretty annoying, so be careful with that one).
4. Force Them To Look Like Idiots At The Bachelorette Party
If you've ever even been out in a public place that serves alcohol during the summer, you've probably seen a gaggle of bridesmaids in ugly tank tops that say stuff like "bride tribe" traipsing behind a betch dressed in all white. (Unrelated observation: at least one of them always has a Coach wristlet in hand. It's probably an older cousin or sister, or a coworker that was recruited for her impeccable handwriting skills.) Anyway, take that Etsy shop out of your bookmarks and order one of our non-embarrassing Betchelorette tanks instead.

From left: Shop Betches I Said Yeahhh Buddy flowy tank; Shop Betches She Said Yeahhh Buddy flowy tank
5. Make Stuff Sound Like It's Going To Be More Fun Than It Will Be
Your bridesmaids are not dogs that can be tricked into going to the vet with a treat. By that I mean, you need to stop acting like mimosas are the solution to everything. If you need your bridesmaids to help stuff and stamp your wedding invitations, don't disguise the day as a Stuffing and Stamping Soiree. Cut the shit, provide drinks, and let them know that they're probably going to leave with a few papercuts.
Images: Shutterstock; Giphy
These Will Be The Most Popular Halloween Costumes Of 2017, So Plan Accordingly
Halloween is officially around the corner, and there are three options: 1) dedicate all your time and energy to a very cool, original costume that someone will eventually throw up on, 2) throw some bullshit together last minute, or 3) wear what everybody else is wearing and just hope your version isn't the shittiest. I've tried all three Halloween methods in my lifetime, and I gotta say, number three is definitely the most satisfying. You get the joy of wearing a cool costume without getting your hopes up too much that everything will change once your ex sees you in your spot-on Sexy Demogorgon costume.
So how do you figure out what people are wearing this year so that you can copy it with minimal effort? Pinterest, duh! According to Cosmo, these are the top pinned costumes for 2017, so check it out and get to filling your Amazon cart:

Couples/Group Costumes
First of all, if you're doing a couples costume, maybe reconsider? Is this relationship really in it for the long haul? Do you want to work hard on a super cute Old People From Up costume with some fuckboy just to delete it in a post-breakup rage later? Are you secretly annoying the fuck out of everyone around you? These are all important things to consider before committing to a couple's costume.
Daenerys Targaryen And Jon Snow

Obviously. This is the kind of costume that seems like a winner but in actuality is going to be expensive and a pain in the ass to pull off. Unless you and your boyfriend just happen to have a long black fur cloak, two dragons, and a fuckton of swords lying around, just don't do it.
Rugrats

90s nostalgia got errybody out here tryna be a Rugrat. And honestly, with so many Rugrats to choose from, this is a pretty good option. Phil and Lil are probably the easiest (overalls, bow, no bow, vague incest vibes), whereas a Tommy Pickles costume gets you to the whole point of Halloween: leaving the house without any pants.
'Big Little Lies'

Oooh, a costume party within a costume party, aren't you meta? Every friend group that's ever dreamed of someday becoming murderers Monterey Bay housewives will be doing some variety of the Audrey Hepburn costumes from Big Little Lies, or you could just like, be Audrey Hepburn.
'Stranger Things'

We're still doing this one, I guess. Searches for these costumes are up 40% from last year, which is insane because last year was like, the year of realizing Stranger Things. Anyway, you might be tempted to be Eleven, but my vote is for sexy demogorgon all the way.
Female Boxers

Apparently this boxer costume has been pinned more than 5,000 times?!? It's cute, but like, random. But hey, it's cute and you'll definitely be able to repurpose every aspect of this costume for later use. Except maybe the gloves.
The Four Seasons

If you want to indicate to everyone around you that you and your friends are try-hards with a lot of time on your hands, please show up as the four seasons. You'll know which one is the dud of the group because she'll be the one dressed as a big fall pumpkin.
Solo Costumes
Baywatch Babe

I mean, we all have to so something with our free red bathing suits from SunnyCo Clothing, right? This is less of a costume and more of a thinly veiled excuse to wear your high-cut red one piece one more time before winter, but whatever. As we know, Halloween is the one night a year you can dress like a total slut and no other girls can say anything, so you have a right to celebrate in any way you see fit.
Wonder Woman

If you're going to do this, do it right because everyone is going to be Wonder Woman this year. If you decide to go this route, just know that you will be one of five Wonder Women at any given location, so you'd better be the sluttiest best.
Girl Scout

This has a very sexy schoolgirl vibe, and it is honestly very cute if you ignore the fact that you're kind of pretending to be a slutty 6-year-old (or would that be Brownies?). Also literally all you need is a green sash. Honestly, nobody be this one. I'm doing it.
Groot

Nah. Hard pass. No thanks. Only included it here to say publicly that if I see a girl at my Halloween party dressed as Groot, I'm calling the cops.
I'm A Mouse, Duh!


If you're not tryna be basic af wear a costume that's been pinned 10,000 times, you're in luck because we are bringing back our classic I'm A Mouse Duh costume and debuting a new Boo You Whore oversize T-shirt dress just in time for Halloween. They're minimal effort, cute af, and will make amazing walk of shame attire for wherever you end up on November 1st.