The Worst Photoshop Fails Of 2020
2020 was an absolute garbage year, and I am sooooooo happy to see it go. If there is anything positive about the disaster that was this year, it's that we will never take small things like going out with friends, drinking at a bar, or even going to work in an office for granted again. You'd think with everything going on in the world, our favorite celebrities and influencers would have better things to focus on than editing their photos to oblivion. You would think. But in 2020, being at home more just meant more time for them to Facetune out their rib cages, warp some walls, and give themselves Voldemort noses. Figures. There are sooooo many bad celeb photos that could have made this list, but I cut it down for you to just some of my absolute favorite Photoshop fails. Let's use this as inspiration for what NOT to do in 2021. Maybe our positivity from owning our real faces and bodies will manifest a better year. That's how that sh*t works right? And then you buy some crystals or something? IDK?
Anyway, let's get to it. Here are *some* of the worst Photoshop Fails of 2020:
Khloé Kardashian
View this post on Instagram
This year, my reigning Photoshop Fail Queen is Khloé Kardashian. Every single photo of her is a different woman—none of which are Khloé! Khloé has always been my favorite and I would looooove if she realized she's a badass bitch and doesn't need to mutilate her face in every photo. Khloé had a lot of faces this year, but my favorite is for sure this one. It was just sooooo poorly edited and looked nothing like her, and she tried to play it off like it was just her new hair color, which was hilarious. Even better was when Keeping Up With The Kardashians aired and gave us receipts. I definitely think constantly editing your pics heavily affects your self-esteem in a negative way, since you're essentially just telling yourself repeatedly that you aren't good enough naturally. Khloé, leave your cheating man and put the Facetune down! In both instances, you can do better, girl!
Kim Kardashian West
View this post on Instagram
This is the KarJenner section of our worst Photoshop fails, because obviously they dominate any of these lists. Kim is also guilty of having a new face in every single photo, but this one really made me laugh. This edit was so sloppy that not only are Kim's sides completely scooped out (like what? How is this supposed to be natural?) but they forgot an EXTRA HAND in her hair! Thanks, Kim, for reminding us just how heavily your photos are retouched.
Here's a close-up:

Kylie Jenner
View this post on Instagram
Could an article on the worst Photoshop fails be complete without Kylie Jenner? Like her sisters, every photo of her looks NOTHING like she does in real life. Sidenote: I actually ran into Kylie at my gym a few years ago and did not recognize her at all. This was especially bad because I watched KUTWK then. Like, I knew what she looked like—or so I thought. It didn't click until I saw her car. But anyway, Kylie is more like a work of art than a real person in her photos at this point. When she was showing off her new pool at her house, though, she gave away her Facetune use by leaving alllll the pool lines wavy AF. If you can't see it, you can find my draw-overs here.
'The Bachelor'
lol did the editors use MS paint to add more of a bikini bottom to Victoria F's butt? #TheBachelor pic.twitter.com/jYOHFZB8u3

— Fiona (@fionasimone) February 4, 2020
This is one of my FAVORITE things all year, and not just in the Photoshop Fail world. The Bachelor decided to forgo their previous method of using a black box over tiny bikini bottoms and just have some intern use MS Paint to color in some full-coverage bottoms. I mean, HOW was this the solution? Also, what's with the black boxes anyway? What part is supposed to be so offensive? Butt cheeks? I think everyone who watches this show has seen that before. I really don't understand this kind of censorship, but I do love a sloppy coverup attempt like this. Like look at these screengrabs from TMZ:

Yeah guys, that looks much, much better than just women having bodies.
Tana Mongeau
View this post on Instagram
View this post on Instagram
Can I just post Tana's entire Instagram? She is so bad at editing her photos, I can't take it. If you just saw that face pic, you would have NO IDEA who this even was! Especially considering she doesn't look like this in real life. Here she is on YouTube:

Also, in the second photo, those railings and wall are the wobbliest things I've ever seen. Just let it go, girl. You don't need it.
NeNe Leakes
View this post on Instagram
NeNe Leakes and Lisa Vanderpump were my favorite Housewives for a very long time. However, when I follow NeNe on Instagram, I just keep seeing this random 19-year-old girl instead of NeNe! I'm not really sure why someone as confident as NeNe feels the need to airbrush herself within an inch of her life and erase her nose from every photo, but it is a HUGE bummer. Especially as such a strong, badass, Black female role model, it'd be really cool to see NeNe own more of who she is instead of perpetuating the anti-aging, plastic-faced rhetoric women get shoved down their throats at every turn. Like I'd expect this kind of sh*t from Ramona Singer, but not you, NeNe! Do better in 2021, please.
What do you think were the worst Photoshop Fails in 2020? Who are the worst culprits that you see on Instagram? What accounts do you follow that make you feel better about Instagram? Let me know in the comments!
Don't miss out on any pop culture or entertainment news. Subscribe to our weekly newsletter here. 
Images: Vivien Killilea/Getty Images for Abyss By Abby; dylanhafer, kimkardashian, kyliejenner, tanamongeau, neneleakes / Instagram; fionasimone / Twitter; TMZ; Tana Mongeau / YouTube
Khloé Kardashian's Most Unbelievable Faces
If you're familiar with our Photoshop Fail series, or really just if you ever go on Instagram, you're probably familiar with the time-honored Kardashian tradition of Facetuning the sh*t out of all their pictures. From slimming their waists to stretching their legs, the Kardashian-Jenners have used every editing trick in the book to convince us that they look like completely different people. And out of this whole over-smoothed family, Khloé Kardashian is the Facetune warrior at the forefront of face-changing technology.
The problem is, Khloé clearly doesn't know where to stop when it comes to editing her photos. Over the last six months of quarantine and social distancing, we've all found new ways to keep our minds occupied, and lucky for us, Khloé has provided our brains with a fun logic puzzle: struggling to recognize her in every single photo she posts. This year, she's taken the photo editing to a whole new level, so much so that when this photo popped up on my explore page last week, I actually did a double take before realizing who it was.

Yes friends, that is Khloé Kardashian, from the shoot for her new collaboration with Ipsy. I don't know what kind of editing software they used here, but it looks like she went through some bizarre algorithm that's supposed to make you look like Beyoncé and Ariana Grande at the same time. Who is this woman, and how did we get here?? Let's take a walk down memory lane—or at least back to May of this year.
When Khloé posted this set of photos, the internet reaction was intense, with many people proclaiming that Khloé had gotten a "new face" in quarantine, and others pointing out anomalies like the mysteriously missing necklace chain, her eyes being too large (and uneven), her massive, extremely white teeth, and her signature beauty mark not being visible.
View this post on Instagram
I always suspected that there was more editing going on here than plastic surgery, and the other shoe dropped in August, when Khloé was shown in a KUWTK confessional interview from the same day. Same outfit, same hair and makeup, but her face looks almost completely different. So, for all the guesses about her quarantine procedures, it turns out Khloé just edited the f*ck out of her photos, as usual. Did she not realize we were all going to see a video that would expose the editing?

But while her photo from May was one of the more viral instances of Khloé's photo editing addiction, it's far from the only face she's introduced us to on the 'Gram. Last September, she posted this photo that honestly makes me physically uncomfortable to look at. Not only is her skin way too smooth, but her eyes are a telltale sign of too much Facetune. No one's eyes look like that. The whites are way too white, and the irises look like they're glowing from the inside. Idk why people insist on doing this, because it looks unnatural AF.
View this post on Instagram
In February of this year, Khloé switched things up again with this overly edited shot featuring her in a denim bodysuit and bob haircut. Her makeup looks flawless, which is probably mostly real, but KoKo's face is just not that symmetrical, and her jaw is not that sharp. We all have eyes!
View this post on Instagram
This example from August is an interesting one, because it's a pic of Khloé with True. Thankfully, Khloé didn't Facetune her toddler, but she was up to all her usual tricks when it came to her own appearance. It's a grainy selfie, but she definitely still smoothed her face and enlarged her eyes. But more importantly than the technical breakdown, she just doesn't look like herself. That's the problem with Khloé's Facetune usage—it's one thing if you edit all your pictures to look like the same version of yourself. But something is wrong when I have to double check every single time that it's actually Khloé.
View this post on Instagram
And just last weekend, Khloé kept us guessing once more, with these photos featuring her in latex pants and a printed corset. She looks amazing, except for the fact that her face has been remixed yet again. She looks extra tan like in her Ipsy photo shoot, but gone are the high cheekbones and eye shape that made her look like a completely different person. In this post, she actually included videos from the shoot, which would normally be a Facetune giveaway, but there's clearly a heavy filter over the video, so Khloé may actually be getting smarter about her tactics.
The wild thing about all this is that at the end of the day, I don't even think Khloé Kardashian has had much plastic surgery done. I'm sure she's played around with fillers, and maybe some light procedures here and there, but for all the fuss about her getting a "new face" every couple of months, it really all comes down to editing. The issue is, we all see Khloé on TV and in photos that haven't gone through her editing process, so she's not actually fooling anyone! But still, I'm excited to see what new and interesting editing tactics she can come up with next.
Don't miss out on any pop culture or entertainment news. Subscribe to our weekly newsletter here. 
Images: Vivien Killilea/Getty Images for Abyss By Abby; khloekardashian, Ipsy / Instagram
Is It Ever OK To Facetune? An Investigation
I talk a lot about Photoshop and Facetune fails, but let me make one thing clear. I'm not against photo editing. It's hard to take the perfect photo, even if you're super skilled at it (which, I definitely am not). Sometimes there's too much clutter in the background, the shadows are weird, or some dumbass walked behind your picture at the worst possible moment. There are plenty of reasons to edit a photo. What I consider a fail, though, is when people alter their photos to the point of giving themselves a different face, body, or exaggerating features to an insane level (Facetune huge alien eyes, I'm looking at you). Not only does it not even look like you, in which case, why are you even posting a photo, but it also contributes to the very toxic and unrealistic standard our society places on what we should look like. It's bad enough with everyone trying to look like a supermodel, when they're all Amazonian and weigh seven pounds. Must we now remove ribs via photo editing to create an even more impossible standard?
So, this is of course just my opinion. You can do whatever the f*ck you want in your photos: super skinny waist, bug eyes, I don't really actually care. But I definitely will point out to anyone who will listen that that sh*t is not reality, especially if you're a celebrity and role model. That said, here's what I think is considered totally acceptable editing.
Filters/Lighting

In approximately 99% of photos, your lighting is not going to be perfect. That's because it's hard to coordinate real life to work with your angles unless you're in a photoshoot space with perfect lighting and those things that bounce light and whatnot. Can you tell I don't know anything about photography? Anyway. Sometimes the lighting is too dark, your eyes look like black holes, or your face is too bleached and you're noseless like all of our old Myspace pictures. Filters or lighting changes don't change your actual face (although some celebs like to pretend it's just the lighting that caused them to suddenly have no wrinkles. Sure, Jan). Since filters still look like you, I think using them is fun and can enhance your pictures. I don't use Snapchat, but even the filters that change your face don't bother me because they're obviously a joke. Although a LOT of girls who used the flower crown one and tried to crop it so you couldn't see the filter, didn't seem to realize that's not what actual people look like. But overall, filters are okay.
Skin Problems

Listen, I've had cystic acne for my entire life. I've had backne, assne, chestne, and everywhere else. I don't really care now that I'm old, but in high school I thought everyone was staring at my horrible skin all the time. So, I get it. When it comes to skin problems—acne, redness, bruising, sunburn, etc.—I don't mind if they're edited out. If you're airbrushing every wrinkle to the point where you look like your skin is made of plastic, that's another issue. Acne comes and goes, but your face still looks like your face—pretending to be 30 years younger, not so much. However, unless it's in really important photos (for like, a wedding or event or a magazine), I really appreciate when people leave their skin untouched. We all have scars, zits, stretch marks, and cellulite, and it's cool when people embrace it. Like when Kylie showed her big scar on her GQ cover. More of that, please.
Hair Problems

Unless I get a professional blowout, my hair never does what it's supposed to do. If you take a photo and you have flyaway hairs all over the place, hair sticking up in the back, wind blowing it in a crazy way, whatever—fine, just fix it. Again, fixing minor things like that don't change you into a different person or project a social media lie. If you're having a bad hair day but love the picture, touch it up if you feel that insecure about it. You can bet if my brightly colored hair is badly faded and I need a cute picture, I will totally color it back in with editing. Hey, that's what it's supposed to look like, I just didn't get to redo it yet! Fixing your hair is just not the same thing to me as giving yourself a scary skinny waist, so again, it's kosher in my book.
Fabric Laying

Much like hair, sometimes clothes just don't look right in the photo. My friend took a photo of me once wearing this super cute orange jumpsuit that, for some reason when I was sitting down, bunched up and made me look pregnant. Not just a little pregnant, but extremely pregnant. We just cropped that part out. If you've got a strange crease, your shirt tag is hanging out, something is laying weird on your body, or you have camel toe, fixing it is totally reasonable. This is different than being a size 8 and Photoshopping yourself into size 0 jeans. That would be categorized under "toxic" for me. But anything else doesn't change what you really look like, so I'm all for it.
Environmental Editing

You can't always control your background. This is probably the edit I do most often. You take the perfect selfie and then you realize you can totally see your stack of Amazon boxes you've been meaning to take out to the recycling for two weeks in the back. Ughhh. If your background sucks or someone accidentally photobombed you, edit them out. Your background doesn't present a false image to anyone or create unhealthy standards, so do whatever the hell you want with it.
Do you agree with my acceptable edits? What else you consider a normal use of editing? Where's the line for when things become toxic? Let me know in the comments!
Images: Amanda Vick / Unsplash; Giphy (6)
Wait, Does Kim Kardashian Have A Sixth Toe?
Look, I didn't really think I'd spend my morning analyzing photos of Kim Kardashian's toes, but yet here I am. In my defense, though, I didn't just wake up thinking this would be a fun activity to start my day (although, I'll admit, it's been fairly entertaining so far). I'm doing it because Demi from Bachelor in Paradise has oh so kindly pointed out that Kim Kardashian, the closest thing to AI human perfection, may have a sixth toe. And I'll be damned if that kind of statement is made on my watch without further investigation. This is the life of an entertainment journalist, y'all, and I'm just living it. 
It all started with this tweet from Demi.
I found ze 6 toed bandit #bachelorinparadise pic.twitter.com/wuTwP9PXAv

— Demi Burnett (@demi_burnett) August 19, 2019
The photo in question is from Kim's fragrance collaboration with Kylie Jenner, and it looks like we have some damning evidence here.  In the zoomed in pic of Kim's feet, you can clearly count six toes (I know that because I've done it while squinting roughly 17 times).
Dun,dun,dun #extremecloseup pic.twitter.com/Io958x3sSJ

— Ginger (@whatasheila) August 19, 2019
Whether they are her actual toes or just the side effects of some botched Photoshop, I'm not sure. But I'm going to find out…
Which brings me to our next photo of our sweet little Kimberly showing off ALL SIX OF HER TOES (???!!!) in a pair of flip flops.
6!! ? pic.twitter.com/NsbbarijGo

— Letisha Huertas (@316Letty) August 19, 2019
You'd think if she actually was rocking an extra toe, she'd opt for a less revealing shoe, but we all know Kim, she's all about embracing her flaws. That's why she's completely natural and never edits her pics! JK, but you would think that if this were true, she would definitely Photoshop that out. Like, having any visible pores is a no-no, but an extra digit is? Weird place to draw the line, Kim.
Just when I thought I had everything figured out about Kim's toe count, I stumbled upon this random photo from 2018. Sadly for us six-toe hopefuls, you can see she has five toes on each foot. You can see she's lifting her feet up, almost as if she's saying, "Just five toes. Nothing to see here." A little preemptive strike, I dig it. 
View this post on Instagram
Is it just me or is there a slight indent where the sixth toe has appeared in the other photos? Could it be that since this is an up close and personal pic of Kim's toes (totally normal), lucky number six might've been conveniently Photoshopped out? 
That wasn't the first time Kim gave fans an inside look at her feet. Back in 2013 when she was pregnant with her daughter North, she shared this gem. After getting past the fact that her feet are swollen as f*ck, I invite you to join me in counting her toes. One, two, three, four, FIVE ON EACH. 
View this post on Instagram
So what the hell is going on here? Well, I've crunched the numbers and analyzed the data and came to the following conclusions. It's possible that Kim just sucks at Photoshop (which we know to be true) and is just giving herself extra digits. (Khloé has done it before.)
However, the more likely option is that there's a good chance she just has a bunion on her foot which masquerades as a sixth toe, depending on the angle you're looking from. As one Twitter user pointed out with this photo of Kim on a jet ski, you can see five toes with toenails followed by a nail-less bulge on the side of her foot. 
??? pic.twitter.com/99zF2GAyhx

— morgan (@morgannnnlynch) August 19, 2019
So there you have it, guys. Five toes. One bunion. Countless bad Photoshop jobs. My work here is done. If anyone needs me, I'll be analyzing photos of Kendall Jenner's belly button. 
Images: kimkardashian / Instagram; demi_burnett, morgannnlynch, 316Letty, whatasheila / Twitter
So Much Is Wrong With Khloé Kardashian's New Instagram Post
This is a PSA: Khloé Kardashian, for the love of God, will you (and your entire family for that matter) put down the poorly made editing apps? I already did an entire article on Kardashian Photoshop fails alone, and honestly, it took every ounce of self-restraint to not make that article 500 entries long. The Kardashians are just so bad at Photoshop! And I don't even get why?? Number one, they are one of the most gorgeous families in America, and they should really be happy with the way they look. Two, they have (I assume) full-time teams of makeup artists, stylists, trainers, and plastic surgeons at their beck and call to deal with their dissatisfaction—they should not have to take out their issues on editing apps. Number three, and I said it before (but I'll say it again), they have enough money that they could easily hire experienced graphic designers to manipulate their photos before they post. I mean, if you're gonna erase chunks of your body (why? you all look amazing), at least do it the right way.
A short while ago, Khloé caught flak for making herself took tiny and her head look huge. This weekend, she was back at it again with a monstrosity of an Instagram post that's going to take me several suitcases to unpack. You think the bad Photoshop can't get worse and then you see something like this:
Here is what I do not understand. Khloé looks amazing rn. This pic is adorable. I'm sure the original picture required zero edits, but especially such poorly done ones.
Me to Khloé, but like, replace Britney with "YOUR PHOTOS":

As a Photoshop expert and digital artist, I'm going to go ahead and tell you everything that makes this photo seem a bit off. Hopefully you'll learn something and won't make these mistakes when editing your own photos. Or, even better, get some self-esteem and stop pretending women are supposed to be freaky, blurry demogorgons with no fat!
Problem 1: Skinny Arm

More like too skinny arm. Let's just dive right in here (no pun intended). Okay, this is the first thing I noticed wrong with the photo. I've blown it up, so it's pixelated everywhere, but you'll notice it is VERY blurry around the edges of Khloé's upper arms. In fact, part of her bicep has a bit of a tumor (?) that is threatening to leave and join the grass behind her.

In fact??? Her whole arm is wavy and has chunks missing from it?

Girl, you might need a doctor to check that out. It looks to me like the arm was pushed in on either sides, thus the extreme blurry edges, to look thinner. You can especially tell because the shadow on the bottom side of the arm is missing RIGHT where most woman get some arm fat. She forgot the bulge which is either probably where the real arm was, OR it was too difficult to do on the app, because of the grass shadow behind it. It also looks like she smoothed out the entire top part of the arm. It looks weird all around.
Problem 2: The Pool Edge Is Wavy

In Khloé's attempt to thin her arms, she did the *BIGGEST* editing giveaway ever. She messed up the lines around her. When Khloé moved the background to squish in her arms, she also further indented her armpit area, pushing the pool up to make it all look smaller. However, the pool is unaware a Kardashian is in it/in front of it, and therefore would not move its concrete edges to accommodate them. The pool wall should be straight across, not suddenly jumping half a foot higher into Khloé's armpit.
Problem 3: Rib Cages

Did Khloé have that same surgery that we somehow all heard about in 8th grade, where Marilyn Manson had to remove a rib so he could suck his own dick? 1) Why did everyone hear this rumor? 2) Whoever started it deserves a medal. I went to four different schools that year, and in different states, and somehow it made it to all of them. Anyway, Khloé forgot to leave room for internal organs and ribs in her editing, as many a Kardashian does. Sorry, it doesn't matter how thin you are, your body would not be a perfectly smooth (and very blurry) line in this position. You can see the difference in the ripples and hard lines where she stopped editing where her bikini bottoms fit and below. She cut her rib cage clean off for this edit and also made the following mistake in the process.
Problem 4: The Water Is Not Wavy

In Khloé's attempt to make herself a lumpy-armed, ribless beauty, she forgot that water moves. I think she edited her waist/arms by smearing the pool around her, which is how the pool edge became uneven *just* under her arm. This also created a problem, in what is really the Bermuda Triangle of Photoshop Fail in this picture. Water moves, guys. I don't know if you knew that, because Khloé somehow did not. In fact, you can see the uneven water ripples everywhere around them, except the part of the pool in the Bermuda Triangle of Photoshop Fail. There, the lines are *perfectly* parallel. Too perfectly, actually. This is what happens when you destroy the background by using a cheap editing app and not hiring a pro. Though, given how badly their professional photos are edited, I can't blame her for not wanting to spend the money.
Problem 5: A Chunk Of Her Ass Is Missing

This one I have no explanation for. What exactly were you trying to do, woman? Is this a result of blurring the background so poorly? Did you try to make your ass bigger and missed an entire section? Unclear, but definitely a huge fail. Good job creating yet another unrealistic expectation for women's bodies.
In conclusion, what could have been a totally cute photo got massively f*cked up due to Mommy's vanity. Khlo, u ok? I know you're going through some sh*t right now, but please remember you're some kind of f*cked up role model for women, and you have to remind them that it's totally okay to have stomach rolls, arm fat, unflattering poses, blemishes, cellulite, and ribs. Also, this of it this way: if you just left your photos alone, you would not have tumor arms or chunks out of your ass missing. Thank you for coming to my Ted Talk.
Images: Giphy; khloekardashian / Instagram
The Worst Kardashian Photoshop Fails
In my last celebrity Photoshop fail article, I mentioned that I could write an entire article just dedicated to Kardashian Photoshop fails. Guess what? HERE IT IS. And at the rate these women post such f*cked up pics, this will probably end up being a series. One thing is for sure: money cannot buy a basic understanding of human anatomy. Stay in school, kids. But my favorite ones aren't even the ones done by their tragic Facetune apps. The worst of the worst are the ones done by supposed professionals in this field that really look at this images and say, "Yep, looks great!" Kris, I have a great gift idea for the whole family next Christmas: an elementary level book that explains the human body. Then maybe you guys will notice when a "pro" says, yes, some people do have six foot long femurs. Here are the most egregious Kardashian Photoshop fails that they thoroughly deserve to get roasted for.
Kourtney Kardashian
You're not going to believe this. But I decided to do this article several days before Kourtney Kardashian gave us what might the strangest Photoshop work I have ever seen. It's like the universe is trying to tell me that I'm on the right path by writing celebrity trash instead of the great American novel. I don't even know how to begin with this photo, it's that f*cked up. For those of you that did not go to art school, let me give you a little lesson in proportion.

Okay, first of all, that is definitely not the correct head for this photo. It's almost the size of her ass, which we know in Kardashian world, is massive. A general proportion rule is that most people are 7.5x their head size tall. If Kourt was standing, her body would only be like 5x the size of this huge head. This artist would definitely have failed figure drawing. The neck also looks like Kourt is prepping for her audition to play the Bent Neck Lady in The Haunting of Hill House season 2. It's waaaaay too long and not proportioned for the body at all.
But guess what guys? Those were the better done portions. It actually gets worse. There is a f*cking nipple on her wrist. Don't believe me?

That is 100% a human nipple. What likely happened was that her nipples were visible in this photo (gasp—alert Instagram's community guidelines!), so the photo retoucher cut it off and moved it out of the way instead of deleting it (why?), then filled in all the bubbles to hide it. Obviously he forgot about it because, well, there it is.
The best part of the whole photo is Kourt's huge misshapen femur. It's waaaay too long, too skinny, bulging at the knee, and my personal fav, MISSING A GIANT CHUNK. They're trying to act like it's just sitting in the water, but it just doesn't match up. It's like her leg was in a weird pose and the artist went, "no it's cool guys, we'll put it here at the bottom." No, sir. NO. Apparently this photo is an ad for her new business, Poosh. What is she selling exactly? Wrist nipple jewelry? Also, Poosh is one of many nicknames I call my chubby bulldog. It's just doesn't sound like a sexy company name warranting a naked bath photo (but that is another issue).
Khloé Kardashian
My new favorite of Khloé's many, many Photoshop fails was in my last article, but this one for her clothing line Good American is awesome too. What's wrong with this picture, children? I mean, it's pretty good work. She looks gorgeous, her ass is gigantic, she looks really thin, etc. Except, the retouchers forgot one tiny thing. Look at the reflection. Khloé has put in many hard hours at the gym and her revenge body is on point. No need to lie to us about how thin you really are. Also, always remember to check reflections when you photo edit. Thank you for coming to my TED Talk.
Kim Kardashian & Blac Chyna
Who hasn't seen this pic? But it is a classic. Kim and Chyna's asses are so big, that they're actually warping the floors and doorways all around them through their own force field. I just like this idea that Kim looks at photos of herself and goes, "huh not thin enough, lemme just pull everything around in an app and that will fix it"  Kim thought she did such a good job that she did it A SECOND TIME:
Kendall Jenner
Kendall Jenner, supermodel, so skinny I'm worried that she'll trip and fall and break straight in half, somehow does not think she's skinny enough. She used the same tragic app that big sis Kim K thinks is Photoshop perfection to warp her walls and push in to make her stomach look thinner. Seriously, though, why? It's a fact that no matter how skinny you are, everyone has rolls when they sit. Get over yourself, Kenny. Then, Kendall decided that what she really needs to do is post a closeup photo of her ass crack on Instagram.
Firstly, why? Secondly, It's apparently also not good enough because she warped the walls behind her to once again make herself look thinner. I mean? If you're unhappy with the photo, maybe there's no need to post the ass shot to begin with?
Kylie Jenner
Oh, Kylie. Kylie apparently hired the same retoucher who did the Poosh shoot for Kourtney, because once again, we have an absolutely gigantic femur! Please sir, go to art school. Her thigh is literally bigger than her entire body. Imagine how this creature would look standing up, like is she the f*cking Demogorgon? Unclear as to why this was at all necessary. I guess they thought her thigh was too big so they stretched it out and were like, "looks amazing"?
Kylie has so many Photoshop fails, it's hard to choose just a couple. This one is really hilarious because it's just so unnecessary. She's supposedly advertising the jeans, but in order to give herself a Kim K ass, she's stretched them out. Look at how large and uneven the pockets are! And the space between the pockets and belt loops. What kind of belt will you wear with those jeans, those early 2000 waist-cinchers that are four inches wide? All of it is a fail and makes the jeans—which is the reason for the ad—look all effed up.
If you think Kylie Jenner's Photoshop fail is bad, just wait until you see the other altered pics stars posted ? https://t.co/3BCgOO3MQ2 pic.twitter.com/oS6gdrBJMM

— J-14 Magazine (@J14Magazine) January 22, 2017
This is another Kar/Jenner classic. Kylie followed Kim and Kendall's leads of magic wall warping apps to slice off a good portion of her legs. So glad the whole thigh gap thing ended, because this looks ridiculous.
BTW, I'm already at 1,100 words here, and I'm not even halfway through all the Kardashian Photoshop fails I found, not to mention, they keep posting more every day. Think before you Photoshop, people. Or at least hire a pro. Sorry, a pro that has a basic sense of anatomy, because WOW. Until next time!
Images: J14Magazine / Twitter; kyliejenner (2), kendalljenner (2), kimkardashian (2), goodamerican, kourtneykardash / Instagram
The Most Obvious Celebrity Photoshop Fails Ever
Celebrities just cannot get enough of Photoshop. And by "Photoshop", I don't actually mean Photoshop, because none of them have a f*cking clue how to actually use Photoshop. Photoshop is a difficult software that requires a ton of time and classes to learn. My degree is in Digital Arts, so I know this sh*t. What I actually mean is, celebs can't get enough of a crappy app that takes them about 10 minutes to really poorly manipulate or edit their photos. When in doubt guys, hire a pro (hi). My work is seamless. I could be a lizard woman for all you people know (but like, don't tell).
Celebrities trying to alter their photos is not necessarily anything new, but it is puzzling. Most of them have absolutely awe-inspiring bods to begin with, so I'm v unclear on why they even bother trying to make themselves look thinner/have a bigger butt/etc. Like, maybe just try a better angle? Learn to except yourself the way you are? No? Nothing is perfect enough for them, so they butcher their photos anyway. But then it works out for the rest of us peasants, because we can make fun of how people with all the money and resources in the world can't hire a graphic designer to make their butts bigger without making it obvious. Here are just some of the worst celebrity Photoshop fails ever (because there are very, very many to choose from).
Khloé Kardashian
This one is fairly new. Look, I really feel bad for Khloé, with the sh*tstorm that is her life as of late. I have no doubt she's feeling super insecure, considering her trash baby daddy tried to hook up with a 21-year-old who was basically her sister. We can agree that Khloé looks great in this photo, except for her giant head and teeny tiny child torso. Khlo, you realize that you're supposed to have ribs in there, right? It kind of looks like she copied and pasted the head from another photo on this one too? This is just not anatomically possible, and if you have any doubt, look at the doorway. It's curved where she sucked in her body. Biggest giveaway ever. Khloé, delete the Facetune, or whatever the f*ck app you think is good at editing. You're gorgeous af, your body is insane, and you do not have to edit. Also, please do not poorly edit. I'm sure you could hire a nerd to do this for you (again, hi).
Kim Kardashian West
Let's be real, I could write an entire article dedicated to the Kardashian/Jenner Photoshop fails alone, but this one has to be my favorite. Guys. How did I not know that Kim K got in a horribly tragic accident and is now an amputee? Like, thoughts and prayers, everyone. Also, unclear how making herself thinner resulted in the entire removal of her right arm, that's actually a really impressive f*ck-up. Considering Kim called them out, this seems like it may be a professional's mistake, in which case, who the f*ck are they hiring?
Beyoncé
Uh, hey Beyoncé? You're kind of an icon of body positivity, so like, can you not? I never understood the thigh gap craze—like, I was extremely thin in high school, to the point of being medically put on weight gainers, and still never had a thigh gap. (That is not a humble brag.) What point does a thigh gap serve? In any case, this gap is completely absurd unless Beyoncé has a giant gaping vagina (not vagina-shaming, just saying). And even in that case, it doesn't explain the clearly sliced off portion of her thigh. But it does make me feel a bit better that even Beyoncé has days where she feels insecure about her body.
Rihanna
Okay, how much does this big magazine Photoshop editor get paid and yet does not know how many thumbs people have on each hand? Check your work, people. He was so desperate to make the already thicc and beautiful RiRi have pretend abs that he somehow stamped on two thumbs. YIKES. Rihanna has one of the best bodies of all time, how about we just leave her alone?
Ashley Graham
Ashley Graham is all about being comfortable in your body, yet somehow this did not stop her from chopping off part of her ass like she did this in Microsoft Paint. Like, there is a clear blunt line where it looks like she just… had it removed? I mean honestly, did she do this or did Sports Illustrated  do it? Because this is some of the worst Photoshop work ever. Her back is even weirdly blurred, meaning they edited that as well (badly). Ashley Graham is known for being curvy and having an ass; cutting it off should be a crime. Don't hire a model with curves and then be like, "oh, let's remove them." Someone should def be fired for this sh*t, because this wouldn't pass my Intro to Photoshop 101 class.
In all honesty, celebrities should just stop Photoshopping their photos so much. It sets this unrealistic standard that everyone else without a 24/7 glam squad and personal trainer feels like they need to live up to. But just as importantly, they're not even good at it. Just stay in your lane, k?
Images: ashleygraham, badgalriri, beyonce, kimkardashian, khloekardashian / Instagram
Did Britney Spears Get A Completely New Face? We're Concerned
On Tuesday, our favorite childhood icon and the patron saint of belly button piercings, one Miss Britney Spears, announced that she will be the new spokesmodel for Kenzo. If you're unfamiliar with the Kenzo fashion label, that's totally fair, because they appear to be  about as well known as my college Thought Catalog account. I'm glad she's doing so well! Britney Spears will be the new face of Kenzo's La Collection Memento N°2 line—and by "new face" I mean she quite literally has an entirely new face. I know, I know. I'm just as outraged as you are by the accusation. Britney Lynn Spears, the girl who once walked barefoot into a truck stop bathroom, would never EVER be anything less than her ratchet self. I mean, if pop super-stardom couldn't get her to stop shopping at a Louisiana Walmart for awards season, then nothing could. I thought all of this until fans took to Twitter to announce their support for Brit's new business venture and I actually saw the face Kenzo was claiming to be Britney's. In fact, here's a literal reenactment of my reaction upon seeing the Kenzo ad for the first time:
WORLD: OMFG Britney has a new clothing line!!!
ME: *takes hard look at ad*
ALSO ME: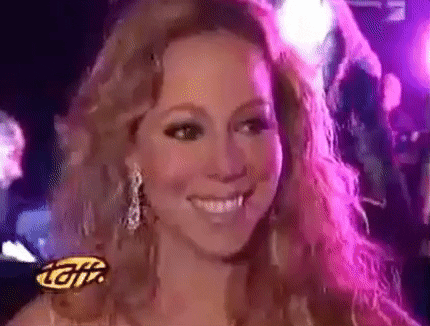 So here's a new conspiracy theory to start your weekend off right: did Britney Spears get an entirely new face? Or did some 17-year-old Instagram thot-turned-Kenzo-marketing-intern just not recognize the 90s icon for who she really was and decided to Photoshop the shit out of her? As someone who takes any and all Britney Spears news v v seriously (they don't call me It's Britney, Betch for nothing), I'd say the evidence is very circumstantial quite damning. So let's take a closer look at that evidence, shall we?
Exhibit A
Seriously. She's, like, fucking unrecognizable. This looks less like Britney Spears and more like a long-lost Wirkus triplet. Am I really to believe that this is the same person who inspired millions of girls all over America to defile their navels and dress up as naughty school girls for every Halloween, mixer, and frat party of their adolescent lives?? And for those of you who are clinging to the belief that Britney Spears—the girl for whom autotune was literally created—would never be anything other than her real, authentic self, let's just look at the side-by-side for a moment:
Exhibit B

The image on the right is taken from Britney's campaign with Kenzo, while the image on the left is from Britney's own Instagram, taken last December. I'm not going to say which is which, but one side looks like Britney Spears, and one side looks like a girl who answered a casting call for Go Go Dancer #2 in next week's episode of Law & Order: SVU. And if you're thinking to yourself, "well maybe it's not really Britney. Maybe she was too busy performing in Vegas for European men who wear bedazzled jeans and like to vacation in Sin City  her fans." To which I would just like to say, please turn your attention to exhibit C.
Exhibit C
For those of you who don't recognize that symbol just above Britney's ass, that's what we children of the 90s refer to as a "tramp stamp" which used to be the ways girls expressed their abandonment issues before they added cameras to cell phones. The more you know.  And no one was more revered for her tramp stamp then Little Miss "Oops I Did It Again" Britney Spears. This is definitive proof that the woman in the photo is, in fact, Britney—even if her face more closely resembles the woman ahead of me in line at Starbucks this morning than her own. 
So there you have it. Whether the people at Kenzo are better Photoshoppers than the girl who runs Kylie Jenner's Instagram account or she just got an entirely new face for the campaign is unclear. Betches is still waiting to hear from Brit's PR person for commentary. And by "still waiting to hear from" I mean I just wrote this article and am hoping I don't get sued by her legal team. Obviously.
Images: Giphy (1); @kenzo / Instagram (2); @britneyspears /Instagram (2)