If You're Not Using This Digital Camera Accessory, You're Wasting Your Time
Betches may receive a portion of revenue if you click a link and purchase a product or service. The links are independently placed and do not influence editorial content.
You're wearing a brand new pair of low-rise jeans and you're headed to a party with your friends. You throw your brand new digital camera into your tiny Prada-esque shoulder bag and head out the door with your new fave lip gloss and water bottle in tow. By the end of the night, you have 50+ photos to upload to social media and you start thinking about how you're going to label the album. Life is good. 
No, this isn't 2008, and I'm not exaggerating when I say I literally just described a typical Saturday night to you. The only difference between today and my sophomore year in high school is that the water bottle is actually filled with vodka water. That, and the fact that it didn't take me a million years to upload the photos I got with my friends to Instagram thanks to this tiny device that's officially changed my online presence for the better. No more blurry photos–tbh, just the thought of a sepia filtered photo now-a-days is social (media) suicide.
In case you live under a rock, digital cameras are back with a vengeance. And, before you have a mental breakdown about time going in reverse, take a breath, and let me be the first one to say I was 100% against the trend at first. I was always the friend who had to lug around the digital camera and was dubbed the friend group photographer from the very start. (I swear, you volunteer for something ONCE and it becomes your main personality trait.)
The worst part about it? I would have to go home at the end of the night, download all the photos to my computer, figure out a way to then transfer them to my phone, and send them out to my friends, or I'd literally be getting 3AM texts asking "You up?" and "Upload and tag me!" Not to be dramatic, but I was literally carrying my friend group's social status around in my pocket.
Thanks to everyone's fave Gen Z TikToker, Alix Earle, the buried memories of parties past came swimming to the surface. I immediately shuddered at the thought of resuming my throne as "camera girl." But, while it might feel like we're repeating history, I reminded myself it's 2023 and technology has come a long fucking way since the days we learned to code from building out a MySpace profile.
In fact, I found the one thing that could finally alleviate some of the pressure of being "camera girl" and it's this tiny SD card reader that literally takes the photos from your camera's memory card and imports them immediately to your phone. Like, I can hand it over to my friend at the end of the night and say, "Here, you can download the ones you want to your phone now." All that pressure of downloading and sharing from a computer? * Poof. * Gone.
Not to mention, this thing has over 3.6K five star reviews and it's so easy that even the not-so-tech-savy can use it (I'm looking at you, Mom). And before you get on my case about "how far iPhone cameras have come," dust off your Kodak and upload some photos for old time sake and tell me you don't feel like a teenager again. Not going to lie, your new iPhone could never. 

Shop it: SD Card Reader for iPhone, $14.99, Amazon
10 Things You Think You'll Care About For Your Wedding That Won't Matter
Between Instagram, Pinterest, and stalking that girl you hate from high school who got married last year and threw a wedding that apparently didn't even know what a budget was, planning your big day is like crawling through a landmine of comparisons, what ifs, and "if my wedding isn't the f*cking best event any of my guests have ever been to I'm 100% going to die." 
It's fun.
And while it's easy to get caught up in every little detail, it's also not really sustainable unless you're cool with going bald from the stress. So, as you write up those to-do lists (and incessantly add to them), consider forgoing these few headaches that might keep you up at night, but you'll immediately forget about post-wedding day.
1. Having An Even Wedding Party 
From the moment I waltzed out of my mother's womb, I knew one thing and one thing only: I was going to have an even wedding party. I didn't care if I had to hire bridesmaids or make my groom go on guy dates just to have more friends standing up there. I. Was. Determined. 
And yet, when I finally managed to get my ass down the aisle, my girls outnumbered the guys 11 to 6. No, I never wanted an uneven number of bridesmaids and no, I never wanted to have an absurd combination of people walking down the aisle to try to look cohesive. But in the end? It really didn't matter. When the day comes, you'll be too worried about not forgetting your bouquet/veil/vows to give a sh*t about who is standing up there, and trust me, so is everyone else. 
2. The Favors
The wedding forums said you didn't need them. Your dad said they were a waste of money. Your groom didn't know this was a thing. And yet, you had to have them. So you ordered the shot glasses or the koozies or the little jars of olive oil (?) in bulk because EVERY PARTY NEEDS A PRIZE FOR ATTENDING, dammit! Then the reception came and went and three-quarters of your guests left without taking the glass with your faces etched in the side. So, now not only are you irrelevant and married, but you have about 75 glasses with your names on them and quite literally nothing to do with them.
Skip the overpriced prizes, and if you MUST give your guests something (other than an invitation to the most expensive party of your life, of course), make it something edible. The only favor your friends will really want is something they can stuff in their faces after the open bar closes and the hangover starts to set in.
3. That Expensive Piece Of Lingerie You Got For Your Wedding Night 
You had high hopes. Really, you did. You went with your MOH to someplace with a French name that you can't pronounce despite your four years of the language and the Spring Break you spent in Côte d'Azur. You tried on items with way too many straps, you got a little tispy on the free champs, and you walked out with a flimsy piece of lace and a charge on your card that immediately flagged your credit card company. 
And yet, when you make it back to your suite after the wedding either blacked out, starving, or both, chances are you'll throw on an old T-shirt and either scarf down some room service or throw up the three bites of dinner and eight glasses of Pinot you had at the reception and pass out face-down on the bed. You know, ROMANCE. 
4. What Color Your Silverware Is 
30 days before my wedding, I was stressing about one thing and one thing only: The fact that I did not pay the extra $500 for gold silverware. I couldn't stop thinking about it. I would go on Pinterest and stare at place settings with gold forks and cry like the dramatic bitch that I am because my wedding was ruined thanks to my dumb, fiscally responsible choice of going with classic *gag* SILVER silverware. 
And then I woke up hungover on my wedding day. And then I forgot my bouquet in my hotel room. And then my FMIL had to leave the venue to get it. And then she was late to the ceremony. And then I forgot it again when I walked down the aisle. And then our reader blacked out on stage. And then nothing f*cking mattered. By the time my reception rolled around and guests kept shoving drinks (but not food, never food) in my face, I didn't even know what silverware was, let alone if we had any. 
5. The Sixth Pence In Your Shoe
If you even *know* what this is, you're ahead of the game. The forgotten 5th "something" you're supposed to have on your wedding day is honestly forgotten for a reason. If you go on Amazon and if you manage to bring an old-timey coin to your ceremony venue in addition to the 7,600 other unnecessary items, there's still a very slim chance you're going to wedge it into the Badgley Mischkas you'll regret buying the second you take your first tentative tiptoe down the aisle.
Scrap the idea of shoving some outdated currency in your already painful shoes and settle for the checks from estranged relatives who still spell your first name wrong as good luck enough. 
6. Bathroom Boxes
Like any somewhat classy bathroom where you'll hide to talk sh*t with your friends, your wedding venue bathrooms need to be like a buffet of inhibition-lowering aids. Gum for a dance floor makeout? Check. Makeup wipes for those vodka-induced cries during the speeches? Check. Deodorant for the "before going home with a groomsman" spruce up? Check, check, check.
While it seems like an important detail to include in your "musts" list, quite literally no one, including you, will notice if it isn't there the day-of. Which means you'll either end up with a whole bunch of travel-sized mouthwashes because your bridesmaids forgot to put the baskets out or you can save the money and hassle and nix the idea that it's your job to ensure that your guests understand the importance of personal hygiene and plan accordingly for a four-hour reception. 
7. The Poses You Found On Pinterest
Sitting at the bar with your bridesmaids and tossing back a beer. Spraying champagne during the getting ready moments. Jumping on the bed. Holding your MOH's hand behind your groom's back. Doing the Bridesmaids pose from the movie, touching heads with your flower girl under your veil, holding chalkboards saying how all your bridesmaids met you walkingdownthehotelhallattheendofthenight.
There's no way your photographer will even get a fraction of the lame poses you've had saved on your "someday" board. And more than that? She'll hate you for suggesting all of them. Hell, YOU won't even remember you wanted them until it's your friend's birthday and you're using it as an excuse to post yet another *eye roll* wedding photo. Scrap the lame poses, stick to a few faves, and keep the post-wedding IG posts to a healthy minimum. 
8. The "Unique" Guestbook
Whether it was an engagement photo your guests signed around, a random piece of wood with your new last name in some sort of script in the center, or the Polaroid photo album, you put a lot of thought into what your guest book was going to be. Then the day came and you couldn't give a sh*t who all was there, let alone if they signed anything. Yeah, you might look through the signatures a few times, but as the drinks started flowing and the handwriting starts get looser, you'll regret letting your idiot friends have Sharpies near a photo of your face. Buy something cheap, put the bridesmaid you like the least in charge of it, and lie to yourself that you'll look through it every anniversary like a normal person. 
9. Your Thoughtfully Selected Cocktail Hour Menu
As you're planning your perfectly thought-out day, one of the most exciting aspects you get to decide is, of course, the food. Maybe I'm just a glutton, but playing cat-and-mouse with different catering companies as they serve you canapés and listen to you complain about how much weight you still have to lose before you can squeeze into your dress literally makes me aroused. By the time cocktail hour hits, however, your guests are so hungry and itching for alcohol that they'll shove anything down their gullets. Skip the pricey passed items, set up a table of hummus, and put your money someplace more important—like a down payment on a house or your way-over-budget dress that you won't fit into a week after the wedding. It's not like you'll be eating any of those fig, goat cheese, and caramelized bacon croquettes anyway. 
10. The Grand Exit
At this point, you and your guests have seen it all. The ribbon wands. The sparklers. The bubbles. The butterflies, the confetti, the rice (does anyone still do this?). Hell, even fireworks are played out at this point. FIREWORKS. While sure, a photo of you and your new wife or hubby dip-kissing in front of some sparklers will get a few more likes than average, it's still old news. Besides, chances are that by the time the reception is over, your shoes will be off, your hair will be disheveled, and your inhibitions will be down. The odds of you making it down a coordinated aisle of fire instead of to the bar next door grabbing pizza is pretty low. 
Images: Jeremy Wong / Unsplash
This Picture Of The Obamas On Christmas Is So Cute It's Rude
If you're like me, remembering two weeks ago, let alone one year ago, is nearly impossible, especially if alcohol is involved. But if you reach back far enough in your mind, you might remember a time when the president wasn't a racist ham with a Twitter account, and the first family was fun and not depressing. Much like an ex who you low-key know you should have treated better, the Obamas still exist for the sole purpose of popping into our feed to remind us that they're doing great, and we're doing terrible. I mean, I get that they literally gave up eight years of their lives to serve us but, TBH, their continued existence is, IMHO, very rude.
In continuing with their quest to remind of us of a time when we were tanner and thinner our democracy seemed relatively stable, the Obamas released this gorgeous Christmas greeting, and I am shooketh to my core:

How. Dare. You. Obamas. Ya'll are really gonna come out here and show us this gorgeous picture of a functional family flanked with adorable elf children, while we all have to wake up concerned about this:

Why couldn't you just spend the day tweeting about some bullshit you saw on TV and pretending you invented Christmas while casually ignoring the fact that you have three Jewish grandchildren like a *real* president? You guys are really gonna come out here with this symmetrical faced, color coordinated mess? Really? IDK if you've been paying attention this year, but poise and charm are out. Spray tans and wanton pettiness are in. Either have Malia leak her own incriminating DMs while Sasha is under investigation for the use of child labor in her clothing line, or GTFO.
Please plan accordingly for all other holiday greetings. Keep the happy family shit to yourselves. We literally can't handle it. If you need an example, look at this:

TBH, this is the happiest I've ever seen Melania, probably because she is alone. Who knew the only thing that could bring joy to a woman literally trapped in a marriage to a sociopath, would be an Instagram filter?
Actually I kind of did know that…
Heads up, you need to keep up with the news. It's not cute anymore. That's why we've created a 5x weekly newsletter called The 'Sup that will explain all the news of the week in a hilarious af way. Because if we weren't laughing, we'd be crying. Sign up for The 'Sup now!
How To Stop The Guys In Your Life From Ruining All Your Pictures
We talk a lot on this site about how to take the perfect pic, and by now you've probably mastered this very important life skill. You know who hasn't mastered it, though? Every guy ever, minus the gays. It's not really their fault. Most guys are so overly comfortable with themselves that they've never had a care about photos in their life. It's just not something they're taught. Have you ever seen a bro use skinny arm? Fuck no. A guy will flash a full-on dad bod and think he looks like Channing Tatum. They also don't post photos as much, and when they do, they often rely on us to make them look good, which I meannnn, isn't a terrible strategy, but still, work with us here. Even the most photogenic betch can't save a photo when the person next to her is a permanent blur.
So what to do about this predicament when we have boyfriends, guy friends guys who want to be our boyfriends, brothers, etc. that we'd like to incorporate into our flawless social media aesthetic? Here are some suggestions to help the guys in your life not ruin your amazing pics:
1. Help Them Make Smart Wardrobe Choices
We understand that this is sometimes out of your control, and by no means are we endorsing you texting a fuckboy asking him to wear a certain shade of purple because it complements your eyes. But like if you have that power, and you know it's a day when pics will be taken, then by all means. No Instagram filter can get rid of a basketball jersey.

2. Bring Sunglasses
Especially in the summer, this can make or break a picture. Unlike us, most guys haven't been trained to stare directly into the sun for optimal lighting purposes, so sunglasses are essential. This also solves the issue of drunk eyes or the plain inability to look normal while sober. When in doubt, sunnies on.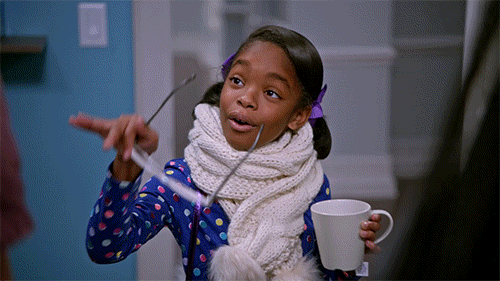 3. If It's A Group Shot, Don't Put All The Guys Together
Because first of all, we're not in eighth grade. And second of all, this is just a recipe for disaster. Depending on the crowd they'll either be super stiff and awkward, or worse, striking some "hilarious" poses that will make you want to throw your phone off of the rooftop bar you're on.

4. Physically Pose Them If They're Struggling
If a guy is angled directly towards the camera with his hands in the pockets ready to be photographed, then you are morally obligated to intervene and stop that travesty from occurring. He won't take offense and will without a doubt be thanking you later on for the pro tip.

5. Say Something To Make Them Laugh
We all know the power of a good candid and like some other things I can think of, guys are pretty bad at faking them. Even if it elicits only somewhat of a genuine smile, that's better than the look of genuine pain that's bound to show up at first.

6. Take A LOT Of Pictures
It's the only way to ensure you'll get a decent one. For every 15 photos you'll probably get one that's actually useable, so thank your photographer in advance for giving up an hour of their day.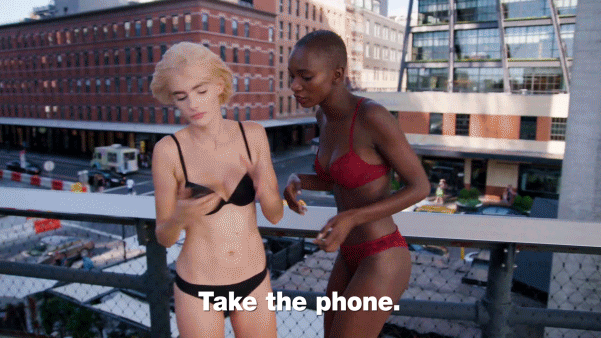 Keeping all these suggestions in mind, you *should* be able to get a solid picture with even the most camera-shy men in your life. And if not, fuck it. We all know you're still posting it anyway as long as you look skinny, so just throw it up there. At least we can say we tried.