The Betches' Bachelorette Guide to Philadelphia
Planning sucks, and bachelorette parties are a ton of work. So we're taking all the guesswork out of planning a bachelorette party by breaking down top bachelorette destinations. Our guides will tell you where to stay, eat, party, how to get around, and give you a sample itinerary that you can follow. You're welcome.
Philly is one of those places that if you're bach'ing there, you're probably from there. Or somewhere in Pennsylvania. Or like, a neighboring state. I don't care how much you love cheesesteaks and Wawa, you're probably not trekking to Illy if you live on the west coast. Unless you're that kind of ride or die betch for the bride. But if you happen to reside in between the South and East Coast, it's actually a totally decent option for a bachelorette. For starters, it's cheap. It's easy to get to. It's historic af—it's the birthplace of the Liberty Bell and the Declaration of Independence, ever heard of it?—and there are loads of restaurants, hotels, bars, and activities that cater to tipsy girls looking to have a good time. So, if you are your crew are the opposite of high-maintenance, Philly might be the ideal last fling before the ring. Here's where to eat, drink, sleep, and party, when you're in The City of Brotherly Love Sisterly Affection.
How To Get There
Given that Philly is a major metropolis (and the 2nd largest city on the East Coast), there are plenty of ways to get there. Which is great, when you want to spend less time on a plane and more time ripping shots. You *could* drive if you have a car and don't mind being hungover as hell on the trip home. Or, you could go the smarter route, pack a cooler full of road sodas and train it to 3oth Street Station. Amtrak is hassle-free, provides free WiFi, snacks (and more drinks) in the bar car, and is definitely higher on the list of civilized transportation options to these parts. There's also the wallet-friendly bus (Greyhound, Megabus, or Boltbus), NJtransit, and this commuter rail called SEPTA, but we would strongly advise not stepping foot on that if you want to maintain an ounce of dignity. Should you need to fly, all the legit airlines serve the Philadelphia International Airport and then it's around a $30 cab ride to Center City. From NYC to Philly, you're looking at an hour and a half on Amtrak (or an hour on an Acela train), five hours from Boston, and two hours from Washington, D.C.
How To Get Around
Uber and Lyft are your friends in Philly. That, and your feet—as long as your heels aren't too high and you're not attempting to stumble back to your hotel room schwasted. During the day this walking city is easy to navigate, and if you plan your itinerary right, you can stick around the main hoods like Old City, Rittenhouse Square, Center City, Midtown Village, and Society Hill, without having to traipse all over and lose your buzz.
Where To Stay
The Logan Philadelphia: With thousands of Airbnbs in Philly and hundreds of hotels (from budget to luxe), finding somewhere to sleep is no problem. Our fave for bachelorette shenanigans is The Logan. It's huge (and used to be the Four Seasons), but it's also reasonably priced, offers group rates and packages, has a bougie spa, multiple bars, a trendy farm-to-table restaurant, and one of the best rooftop lounges in the city. Oh and the suites are crazy spacious, so you can pack your squad into the same quarters without an issue.
With 391 recently renovated rooms and suites starting at $142 a night, you can a) divvy that up into a pretty cheap per person amount and b) stay an extra night with the money you're saving. Helloooo, thirsty Thursday! Or Sunday Funday, at 50% off Sunday nights with their 3-Day Weekend Package. The 2,500-square-feet Presidential Suite also has a grand piano, dining area for six, and a private balcony overlooking the Benjamin Franklin Parkway's Swann Fountain. Onsite restaurant Urban Farmer is bomb for brunch, lunch, or dinner.
No girls trip would be complete without a little pampering action of course, so get your hungover ass downstairs to The Underground Spa for manis, pedis, CBD massages, Hydrafacials, and yoga classes in the courtyard—if you're that sober ambitious. Did we mention there's a saltwater pool for swimsuit coordinated bride tribe photoshoots, and they allow pets? Ya know, in case your four-legged BFF wants to tag along.
Where To Eat
Philly is one of those cities where you'll never go hungry, and that's a big positive when you're three sheets to the wind from day drinking. No matter what borough you're in, there's a plethora of quality dining options to partake in.
Double Knot: Chef Michael Schulson basically runs Philly with not one, but NINE insanely good restaurants. No doubt you'll hit a few of his restaurants throughout the weekend, like Italian gem Osteria on North Broad and Harp & Crown, with vintage vibes and global cuisine in Center City. Then there's Sampan and Mission Taqueria, but do not sleep on Double Knot. This underground izakaya takes their sushi, robatayaki, and craft libations so seriously, you'll consider blowing off the after-party and holding court at your table all night instead. No judgment if you do, but you will be judged (HARD) if you don't order the Double Knot roll, crab udon, edamame dumplings with sake and truffle, and skewered meats galore.
Parc: You don't come to Philly and not hit Parc. It's an institution for brunch and where the party should kick off come Saturday morning, when you need mimosas STAT. The quintessential French bistro by restauranteur Stephen Starr, who has a casual 18 spots in Philly, is huge, so if you've got a huge party you're in luck. There's the most over-the-top French onion soup you'll obviously break whatever BS diet you're on for, towering plateaus of fruits de mer, and plenty of baked goods filling the très chic space with the intoxicating scent of butter. If you can't swing Paris for the bachelorette, you could technically take a pic here and no one would know the difference.
Talula's Garden: This Philly mainstay on Washington Square Park is straight-up dreamy. It's one big botanical garden with potted plants and living green walls everywhere, so when you want to get that social content whilst devouring farm fresh deviled eggs, French toast bites with pear-vanilla butter, and artisan cheese boards, this is where to come. Since they only do brunch on Sunday, save the best for last. Or, swing by for dinner on Friday or Saturday because that's also GNO GOALS.
Suraya: Middle Eastern hot spot Suraya in Fishtown used to be a chill breakfast and lunch haunt, but now that they've upped their game to include next-level dinner and feature a market, gorg garden, and happy hour, it definitely deserves a lil love on this list. Lebanese menu highlights include the usual suspects (hot and cold mezzes, kebabs, sumac fries, and whole grilled fish), but the real draw is their Arak-based cocktails, which is an anise-flavored aperitif called "The Milk of Lions." The bride-to-be definitely needs a few of those.
Vedge: Even if your sister circle isn't vegan, or vegetarian—or y'all are a bunch of hardcore carnivores—you're going to be into Vedge, where it's cool to get dirty. As in, ordering off the "Dirt List", their menu of single vegetables that will blow your mind, like zucchini with pesto trapanese and shaved almond, or a smoked potato crepe with buckwheat, turnip béchamel, and horseradish. TRUST us on this one, Vedge is where it's at, and the best part is you can order everything on the menu, because you won't feel like a gluttonous cow when you're just eating veggies.
Where To Party
Although one would assume Philly doesn't bring it in the club department the way Vegas, Miami and New York do, one would actually be wrong. Philly is doing their best with swanky renovations and splashy additions to the nightlife scene. Aside from the tried-and-true go-tos (restaurant-slash-dance-party L'Etage, Philadelphia's backyard beer garden Morgan's Pier, half-diner, half-disco Silk City, and always a good time gay bar Woody's), here are a few more spots where you should go.
Noto: The closest thing to a Vegas nightclub you'll find in Philly. Opt for the full VIP bottle service experience because you're getting marrrrrrrrried and money doesn't matter! The music here varies (from hip hop to EDM), but one thing will remain a constant: how hard you try to get onstage to get your song played. Good luck with that.
Voyeur: A Gayborhood classic. When you want an after-hours club with beats, blinding disco balls, and three levels to drink and dance your face off, Voyeur is a solid choice and they regularly feature well-known DJs and have a VIP area.
Assembly Rooftop Lounge: The rooftop at The Logan is the prime place to kick off the night with dranks on dranks on dranks by the fire pit. The views are sick, the vibe is lit, and the photo content will be 100%, so make it a must-hit spot before dinner at some point over the weekend.
Yakatori Boy and Fuji Mountain: For the karaoke fans (and inebriated girls looking to belt out "Single Ladies") there's Yakatori Boy and Fuji Mountain. The former is a low-key Japanese pub, while the latter is more upscale with elevated sushi and sashimi. Both bring the after-hours karaoke MOOD, though, with packed, energy-filled rooms that will make you feel like Lady Gaga taking the stage… after about five sake bombs. Pro tip: Make reservations way before your trip, since they can tend to book up months in advance.
Friday, Day 1
Pro Tip: If you want to really take advantage of the weekend, get into town on Thursday night. Otherwise, wake up at the crack of dawn and board whatever plane, train, bus, or car you're taking to Philly.
First stop: the hotel to drop your bags, pop open the nearest bottle of bubbly, and claim beds.
Maybe hang your dress for later so it's not a crumpled mess (just sayin'), then go to lunch at Urban Farmer in the hotel.
Next up: Grafitti Bar for a few. Another Schuslon Collective joint, this tiny year-round outdoor alley gem is tucked behind Sampan and fun AF for daily Happy Hour. Take over one of their communal tables, then it's shots o'clock.
Now that you're nice and liquored up, you may need a change of scenery, so hop on a quirky Philly tour. GetYourGuide boasts the best in the city, like a Vampires, Brothels, and Ghosts Walking Tour, Flavors of Philly Food Tour, and Sip of Philly Brew Tour (because let's be honest…you're probably already thirsty again).
Another Betches-approved bach option is a Wax + Wine party in Center City where yes, you drink wine and make candles. Name a better combo… we'll wait.
After this you're going to need a power nap, so head back to the hotel and catch a few ZZZZs before waking up to room service refilling your mini bar.
If you can't even with trying to do your own hair or makeup at this point, download ManeStreem, which is like Glamsquad for Philly.
Then it's time for dinner. Head to Double Knot, followed by bar hopping on 13th street and maybe a nightcap at dive bar Dirty Franks. They sell dog treats out of a gumball machine to feed the local pups, and it's literally heaven on earth, especially at 2am
Saturday, Day 2
Pro Tip: If you want to save spa day for Sunday after brunch, swap in wine tasting at Pinot Boutique or The Wine School in the afternoon, or book a booze cruise on the Spirit of Philadelphia, Patriot Harbor Lines, or The Ben Franklin Yacht.
When you wake up, hydrate, hydrate, hydrate!
Make your way to brunch at Parc.
Make it a spa afternoon at The Logan, or channel your inner fancy Betches at The Rittenhouse Spa & Club, followed by afternoon tea at the Mary Cassatt Tea Room.
For dinner, try Vetri Cucina, Suraya, or Vedge, before rolling deep into one of the clubs we suggested, or killing it at karaoke. Or, all of the above because that's how hard you're going on Saturday night in Philly.
Try and find late-night pizza before passing out.
Sunday, Day 3
Pro Tip: Since Philly is most likely a short trip home (wherever that is), you should hold your bags at the front desk, make the most of Sunday Funday and either book a 50% off 3rd night at The Logan, or at least rage all day, then take the last train home. YOLO
Do the most lazy girl packing job ever (if you're going home), then get ready for brunch at Talula's Garden.
Spend the rest of your Sunday day drinking at Morgan's Pier, cute Brit pub The Dandelion, or at The Continental's rooftop bar (either in Old City or Mid-Town).
Prepare to head home—or head back to your hotel room and head home the next day. Either way, this bachelorette is donezoooo.
Images: Jacob Culp / Unsplash
The Viral GoFundMe That Raised $400K For A Homeless Vet Was A Scam
Does everyone remember the homeless vet GoFundMe campaign from last year? Good, me neither. Usually, stories described as "heartwarming" don't appear in my feed because of who I am as a person. But the story that this campaign was actually allegedly run by three scammers who made up every detail, though? Yeah, you better believe I was the target audience for that kind of groundbreaking news.
As someone who is both financially and morally bankrupt, I can't help but love a good scamming story. This one has it all—the compassion of trifling fools charitable strangers, incriminating texts, and even the alleged scammers turning on each other. Read on for what Vice calls, "another example of how our world is a dark and depressing place," and what I'm calling a how-to guide for gaming the world of online fundraising. Just kidding! (Or am I?)
The Original GoFundMe
Back in September 2017, Kate McClure started a GoFundMe. Apparently, she'd gotten stranded in Philadelphia, and encountered a homeless veteran named Johnny Bobbitt. She claims that Bobbitt spent his last $20 to buy her gas. McClure and her boyfriend, Mark D'Amico, decided that "all Johnny one little break," and with that thought, they started a GoFundMe campaign.
Their initial goal was set at $10,000, but people are such suckers the story got so much media attention that they ended up raising over $400,000. Cute, right? Hah. This is America, people. You gotta know there's a twist coming. Especially with a hook as wholesome as a homeless vet GoFundMe page.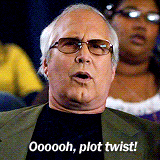 Johnny Bobbitt's Lawsuit
In August, the headlines about this started getting weird. Bobbitt, the vet they were allegedly raising money for, turned around and sued McClure and D'Amico. He alleged that they had taken over $200K for themselves. Bobbitt claimed that McClure had initially provided him with food, clothing, and cash. Yet the bulk of the money donated to the GoFundMe campaign never came his way. He was even back on the streets. Bobbitt then alleged that the couple was using those funds as a "personal piggy bank to fund a lifestyle that they could not otherwise afford." The fact that this is precisely how I used my parents' credit card in college is neither here nor there.
The couple responded to the lawsuit by claiming that they were withholding the remaining funds until Bobbitt—who struggles with drug addiction and has been in and out of rehab several times—got clean. They further claimed to have set up two trusts in Bobbitt's name, providing him a small salary, retirement funds, and investment funds to be overseen by a financial planner. D'Amico popped off even further, claiming he would rather "burn in front of him" than hand it over, given Bobbitt's situation. Way harsh, Tai.
He also apparently hoped to get a book deal out of this whole situation. He pitched the title "No Good Deed" for said memoir while the lawsuit was ongoing, to further the whole "white knight being victimized" thing he had going. Unsurprisingly, the trusts they claimed to have established for Bobbitt did not exist.
The Alleged Scam Revealed
Ultimately, Bobbitt's lawsuit had the exact opposite effect of what he hoped. Not only did news coverage do little beyond painting him as an erratic, ungrateful drug addict, but the subsequent investigation led to this week's revelation. The entire GoFundMe was allegedly an elaborate scam—and Bobbitt himself was in on it. Prosecutors say that "every shred" of the campaign was a lie. This includes the initial charming anecdote about Bobbitt spending his last $20.
Text message evidence between McClure and her friend proves that less than an hour after the campaign went live, McClure wrote, "Ok, so wait, the gas part is completely made up but the guy isn't. I had to make something up to make people feel bad." And that, my friends, is why I don't give to charity. I'M KIDDING. But always, stay on your toes—evil is real and walks among us.
For those of you saying: "But wait! Who cares if she made up a detail if the guy is real," I have some further bad news. This was not an innocent-white-lie-to-serve-a-greater-good kind of situation. McClure and D'Amico allegedly had no intention of using the money to help Bobbitt.
In fact, all of the money is now gone. And the couple spent most of it. Some of the purchases that ABC News lists include luxury handbags, a New Year's trip to Vegas, a BMW, and over $85,000 worth of ATM withdrawals "at or near casinos in Atlantic City, Philadelphia, and Las Vegas." Yeah, these are not people who started a homeless veteran GoFundMe page in good faith.
When the prosecutors confront them with this evidence: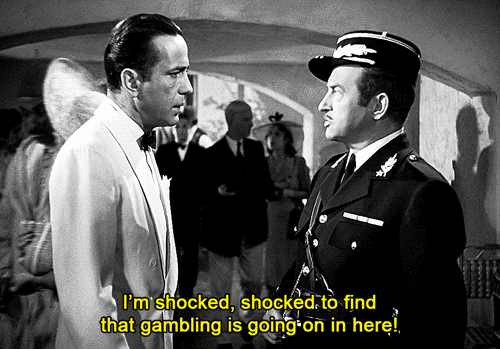 While Bobbitt's exact involvement in hatching the scheme is unclear, prosecutors have uncovered a Facebook post he made back in 2012. In this post, he tells a very similar story to the one shared on the GoFundMe page. A woman ran out of gas, he spent his last few dollars to help her, and so on. Interesting.
The Criminal Charges
Back in September, the Burlington County Prosecutor's office raided McClure and D'Amico's home. Many of their possessions (including the BMW) were seized. On Wednesday, McClure and D'Amico turned themselves in to prosecutors, they've since been released. Bobbitt was arrested later that night on charges of "being a fugitive from justice." All three are being charged with second-degree theft by deception, as well as conspiracy to commit theft by deception.
According to ABC News, the New Jersey couple is facing five to ten years in prison if convicted. Bobbitt, on the other hand, will be extradited to Burlington County to face his charges. And in a final poetic turn, the couple will appear in court on Christmas Eve.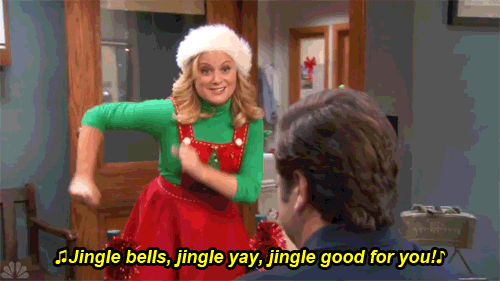 Others typically view scamming stories like this as a sign of humanity's decline. But I feel like I already knew that most people are self-serving assholes! So, it doesn't quite shake me to my core when I find out that one more person shamelessly stole for their own gain. Ultimately, it's nice to know that a charitably minded GoFundMe page could be effective. But that is, of course, if the story is aw-shucks enough to get its peddlers on Good Morning America (like these three were).
On the other hand, it's yet another reminder that the internet world is a shady place. It's all too easy to sell people on outright fabrications. I don't really have any advice on how to counter that. I just want to make sure we're all appropriately spooked about the state of the world. And with that, enjoy your weekend.
Are you obsessed with scams, cults, conspiracies, and true crime? Listen to Not Another True Crime Podcast! New episodes drop NOVEMBER 19TH!!
Images: Sharon McCutcheon/Unsplash; Giphy (4)