The Best Super Bowl Commercials You Missed While You Were In The Bathroom
Congratulations! If you're reading this, it means you made it through another Super Bowl Sunday, the one day of the year when it's basically a requirement that you sit down and watch sports. Even though your mind was probably on Kylie Jenner having her baby, you still had to like, be in the room while football was happening. But everyone really only watches the Super Bowl for three things: delicious junk food, the half time show, and the commercials. We can't physically send you food through your computer screen, and we're kind of sick of talking about Justin Timberlake, but let's talk shit about commercials.
This year, a 30-second ad during the Super Bowl cost about $5 million, so all these companies better fucking hope they didn't waste their coins on a lame commercial. Really, there are probably like six ad teams around the country just waiting to be fired today once their boss sees that their commercial flopped. We're looking at you, Dodge commercial that tried to use a Martin Luther King speech to sell trucks. Come on guys, not a good look. So while you were busy shoving your face with seven-layer dip and escaping to the bathroom with your girlfriends, we came up with our ranking of the best Super Bowl commercials this year. And yeah, we probably missed some, it's really not that serious.
10. Michelob Ultra
Chris Pratt is funny and adorable and also very hot when shirtless, and he brings a lot to the table in this commercial. We're not sure who actually drinks Michelob Ultra, but nevertheless Chris is very excited about it.
9. Squarespace
I can barely get the wifi in my apartment to work, so I'm a little pissed that Keanu Reeves is apparently able to seamlessly build a website in the middle of the desert, but otherwise this is amazing. Am I like, turned on by Keanu Reeves?
8. Tide
While teenagers are busy eating Tide pods, the actual people who work there were hard at work making this epic commercial. Stranger Things star David Harbour makes the case that every ad is a Tide ad, and we kind of almost believe him by the end. It's a Tide ad.
7. Winter Olympics
While we're a little disappointed that we haven't moved past the un-ironic use of "Girl on Fire," we fucking love the Olympics. This series of ads highlights some of the top Team USA athletes, so you'll know who to pay attention to.
6. Jack in the Box
I've never eaten at Jack in the Box, but when someone says the words "Martha Stewart feud" I usually appear within 10 seconds. Martha and Jack have some serious beef (or chicken, I guess) over their new sandwich, and when she takes off her earrings, you know it's serious.
5. NFL
Was being in this commercial the Giants' punishment for having one of the worst seasons ever? That's unclear, and it's also unclear why the NFL needs a commercial while 100 million people are *currently* watching an NFL game, but we're here for the dancing.
4. Groupon
Tiffany Haddish is a national treasure and she must be protected at all costs. Tiffany dismisses the haters that say using Groupon makes her cheap, because who has time for that kind of negativity? We need to go to a spa with her ASAP.
3. Pepsi
Pepsi flawlessly rebounds from last year's Kendall Jenner fiasco with a nod to its historic commercials throughout the years. We see Cindy Crawford, Michael Jackson, and our lord and savior Britney Spears, and it's all narrated by Jimmy Fallon. Four for you Pepsi, you go Pepsi.
2. Amazon Alexa
If Amazon is going to take over the world, please let it be like this. In this ad, Alexa loses her voice and is replaced by a bunch of celebrities, including Cardi B and Rebel Wilson. Fuck country music, you're listening to "Bodak Yellow" tonight.
1. Doritos & Mountain Dew
Add this to the list of things we never knew we needed. Morgan Freeman and Peter Dinklage engage in a rap battle and we are literally screaming the whole time. If you spent all of ninth grade trying to memorize the Busta Rhymes verse in "Look At Me Now," prepare to be jealous because Peter Dinklage still knows the whole thing. Brb watching this on repeat for the next seven hours.
The Super Bowl Party Foods To Avoid At All Costs & What You Should Eat Instead
As Americans who proudly DGAF about sports but still want to partake in a national tradition we'll never understand, we really have no other choice than to eat an endless amount of calories during the Super Bowl. Super Bowl parties are known to include every American high-fat culinary embarrassment from mac and cheese to spicy wings, and unless you intend on getting through the game by drinking a room-temp Corona Light and pretending to understand what's going on, you'll be eating. Making healthy choices during the Super Bowl is almost impossible, but if you're looking to host or attend a Super Bowl party without eating a month's worth of calories in one day, here are the foods to avoid and some healthier alternatives to consider:
1. Fully Loaded Nachos
Super bowl nachos are basically a death sentence, but they're also tragically amazing. Like, whoever invented these was definitely stoned and had definitely been working too many hours at Taco Bell. If  you really insist on having some, try grabbing from the corners of the bowl, where the chips aren't completely drenched in cheese and sour cream. If you're hosting your own party, bake your own zucchini chips or kale chips and season the shit out of them. They're obviously not hardcore nachos, but they're way less calories and still taste good, so don't knock it.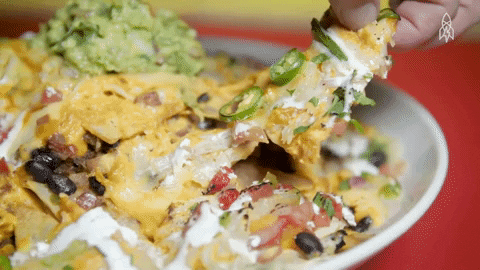 2. Buffalo Wings
Apparently Americans eat 1.33 billion chicken wings during the Super Bowl every year, and they all regret it the next morning. Wings are always a bad call if you're trying to stay somewhat healthy. Don't try to convince yourself that you need protein, because it just doesn't count. If you're making your own, try a basic recipe with no added sugars, using just tomato sauce, garlic, onion, honey, apple cider vinegar, paprika, and salt and pepper. Always bake instead of fry. If you're eating them out of a red KFC bucket, they're probably a lot worse for you than you'd think. Put down the wings.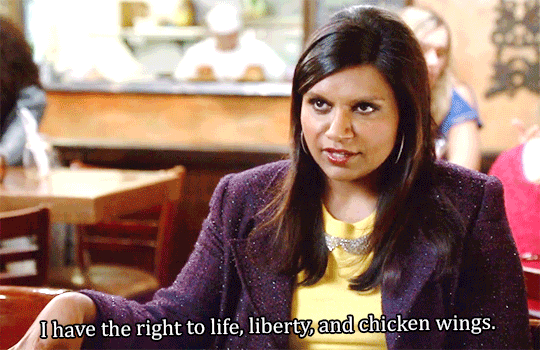 3. Pigs In A Blanket
Okay, YUM. If you didn't spend your adolescent years heating up frozen pigs in a blanket and french fries after school, I'm so sorry for you. These are addictive, but honestly unless you have the self control of a Victoria's Secret model, don't get started with these. You'd think they're so small and harmless, but eating only four of these equates to over 20 grams of fat, so be careful. You tell yourself you'll only have a few, and then suddenly you're Guy Fieri going ham at a random diner in the midwest. If you need something to snack on while refreshing Instagram watching the game, I'd stick with pita chips and hummus as a safer option.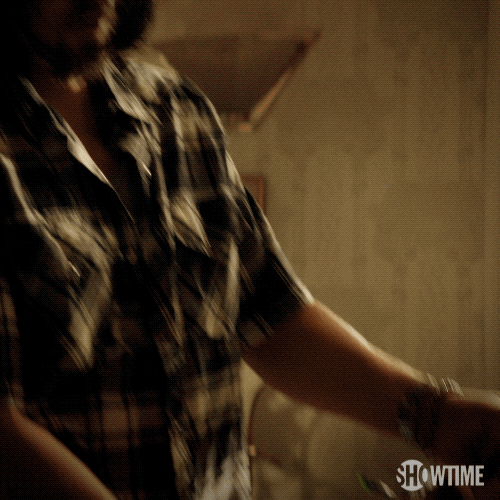 4. Queso Dip
We already spoke about cheesy nachos, but let's take a moment to discuss queso, the dip that is essentially glorified melted cheese. With some butter and milk. Maybe a sprinkle of garlic and cayenne pepper, but we all know the cheese is the real star here. This dip is a heart attack in a bowl, and honestly it's really not worth the calories if you're *basically* sober at 5pm on a Sunday. If there's guac around, go for that instead, and if you're making your own dip, find a spinach artichoke dip recipe made with Greek yogurt and light mayo. It's a fraction of the calories, it's delish, and if it means avoiding 400 grams of fat, we're here for it.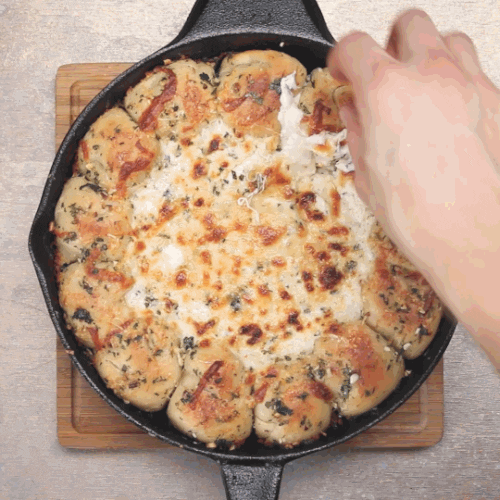 5. Chili
Chili is made in different ways so we can't say all of them are horrible for you, but usually, if you're consuming a dish made from ground beef, beer, and sour cream, we're gonna suggest you stay away. Chili is also one of those dishes where no one really has any perception of a serving size, so you just end up eating it like you're a bottomless pit who just finished a Yom Kippur fast. Instead, go for the salmon burger, the grilled chicken, or even the meatballs would be a better option. At least in that case you can count how many you've had.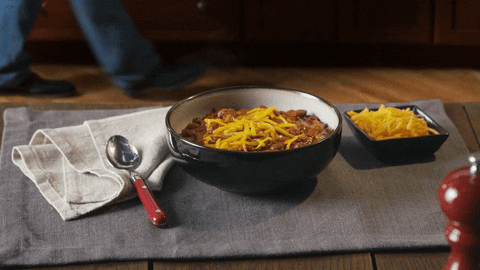 6. Soda
We've already accepted the fact that you'll be blackout by the halftime show, so let's disregard alcohol calories for a second. If you're mixing your drinks with soda, or even worse, just sipping on a Regular Sprite because you're not in the mood for water, put the cup down. You're eating enough calories at this party to feed a small village. You really don't need to drink your (non-alcoholic) calories, too. Keep your alcohol choices simple and avoid all regular sodas and sugary syrups. If you're making a mixed drink, stick with zero-calorie options like La Croix or Diet Coke instead. Straight vodka works too. It's a long game.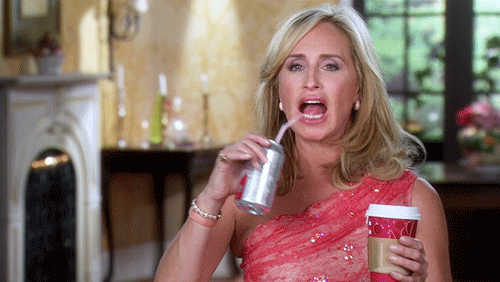 Images: Niklas Rhose / Unsplash. Giphy.