The 8 Millennial Pink Pieces You Need To Buy For Summer
If you pay any attention to fashion (or just to the internet), you've probably heard of a new shade of pink floating around. What is this "millennial pink" you may ask, and how are we still coming up with new shades when there are 67 million Crayola colors? Well, I don't fucking know how to explain it, tbh. Millennial pink is a variety of blush pink shades, apparently—because we live in a country where no one likes to agree on anything. Not even a goddamn color. It's probably the shade of your fave nail polish color or most used Kylie lip kit. You probably know it best as the color of Amy Poehler's Regina George's mom Juicy Couture tracksuit, though.
See:

Now that you went "ohhhh" and understand exactly what I'm talking about, you'd agree that there probably hasn't been anything you haven't seen in this color yet. From modern home décor to your new crossbody bag, this is your go-to color for anything, ever. It goes with the depressing beloved black, white, and gray in your closet since it shows everyone you might be ~*feminine*~, slutty flirty, and cute. Orange is the new black? More like pink is the new black this summer. To contribute to your obsession, here are clothing and accessory pieces you just need to buy in the iconic millennial pink.


Um, what's not to love about this dress? With flowy off-the-shoulder sleeves and a scandalous lace-up front, this perfect summer dress will literally get you so many likes compliments. Your friends will probs be begging to borrow it for your next night on the town or weekly brunch date.

I mean, anyone who is anyone obviously has this shoe in black already. In a gorg rose quartz (like, how boujee does that sound), you'll have shoes for all your summer weddings to comfortably dance all night long in. Even if you go solo (which is 90% of the time), you might find someone who appreciates your shoe game at the very least.

I think the real question for this is, when don't you need a new crossbody? Because if you're like me, you definitely always leave it anywhere your drunk mind sees fit. For your 100th bag, opt for one in this season's hottest color. This bag's sturdy leather won't rip so easily when you try to stuff in your biggest flask. But since this one is too expensive cute, you can't throw up in it during your morning commute from a night of too many vodka sodas.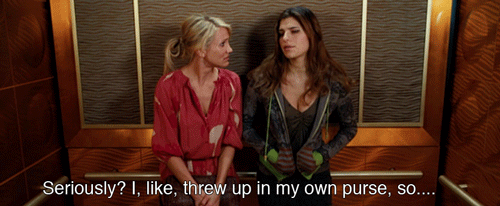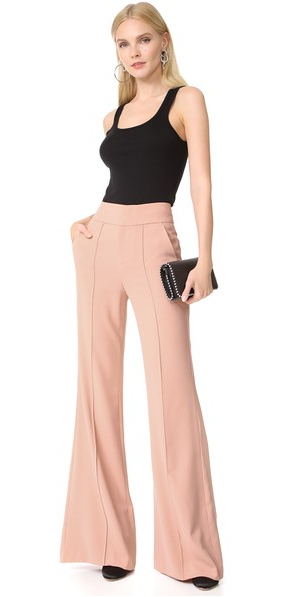 IDK about you, but, my business casual wardrobe is pretty limited in the sense that it's all black. When I hear business casual, I think black = boss lady. Also, who the fuck actually likes working (unless you're Steph Shep aka assistant to the regional manager Kim K)? So, why wouldn't you wear the color that fits your current always mood? Instead, switch things up and get these suited pants for a (fake) cheerful office look. Pair with an ivory blouse or blazer for high-key summer vibes.


I know, like, you have so many pairs of rose gold sunglasses already. These pink mirrored lenses are just must-haves because they have the bitchiest cat-eye frames I've ever seen.

If you haven't jumped on the one piece train yet, better late than never. Especially since summer has already officially begun. Bare it all in this pale pink, risqué one piece that shows off all the right places, leaving little to nothing to the imagination—an essential factor before buying anything, duh.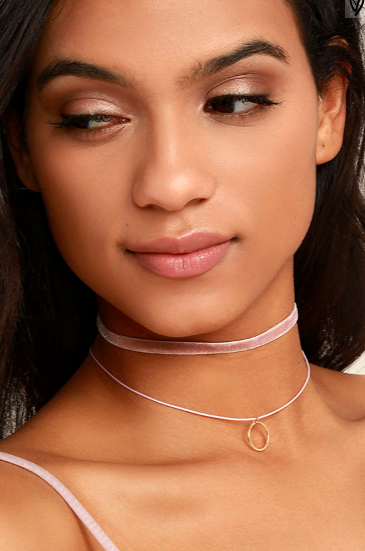 I said no more black velvet chokers for the summer, but I'll allow a pink version. Layer your look with a delicate gold pendant because you're like, such a minimalist.

In addition to your blue denim jacket, buy one in this chic color for an effortlessly casual and sassy touch. Pair with trendy pants or over a bodycon dress when you're trying to fool all the guys into thinking that you are like, totally chill and not at all psychotic. LOL
5 Easter Fashion Tips To Avoid Looking Like A Human Peep
As far as religious holidays go, Easter is pretty lit. It's basically brunch, but with some chocolates shaped like adorable animals and Jesus talk thrown in. Because betches love to complain, I do have one serious problem with the holiday, and that's its extremely nice girlish use of colors. Typically, I only wear black, and for some reason, every time Easter rolls around people expect you to wear as much pastel as a frat that just had a Vineyard Vines outlet open up nearby. Like, I get that Easter is basically the opposite of a funeral given the whole Jesus coming back from the dead thing, but I highly doubt the disciples were rocking searsucker for the occasion. But if you, like most people, have a grandmother who would lose her shit if you rolled up to Easter Mass in a black trenchcoat and shades, here are a few tips for dressing for Easter without looking like a cadbury egg.
1. Prove You're A Bad Betch With A Strong Silhouette.
Close your eyes and picture a pale pink tank top with ruffles on it. Fugly, right? Okay, well, maybe not always. This tank is really more of a muscle tee than a tank, so it's actually cool despite the fact that it perfectly matches an Easter aesthetic. It manages to be girly and appropriate while also signaling to all of your mom's church friends that you have absolutely 0 interest in reconnecting with their son from church camp.

Wilfred Adela T-Shirt, Aritzia
2. Wear Denim.
Your mom will probably be pissed if you show up to celebrate Easter in jeans ("JESUS DIDN'T DIE ON THE CROSS FOR YOU TO BE CASUAL!"), but there are lots of tasteful denim options that can double as an Easter look. Also, denim is one of the easiest ways to make it look like you're wearing color when you're really not, so it's the best option for people who are violently opposed to anything even resembling church attire. Channel your inner dating-Justin-Timberlake era Britney Spears and try a denim dress. That way, you're appropriately dressed for church without letting anybody make the mistake of thinking you're still that sweet little girl from bible study.

​
3. Stay Trendy AF.
Okay, this is probably the most obvious style tip ever, but don't dress like an Easter egg just because you think you have to. Look for pieces that incorporate trends you're currently into and would wear to blackout with your friends, but are slightly more appropriate for a daytime family function. This lace-up tunic style dress is reminiscent of the slutty bodysuit that literally every girl on Earth wore to the club last weekend, but it's peach with a lace trim and doesn't show any cleavage, so you won't feel uncomfortable when your mom makes you say whaddup to the priest.
​
Ulla Johnson Marcelle Lace-Up Dress, Madewell
4. Wear neutrals
In our daily lives, neutral tones are basically the only acceptable wardrobe shades apart from grey and our beloved black. Neutral tones also have the added bonus that they can kind of look like pastels with the right Instagram filter, so nudes, beiges and champagnes are more than acceptable Easter attire. In fact, in every picture I've seen of Jesus he's been wearing some version of beige, so if anybody side eyes you for your look, please casually remind them that you're actually just paying tribute to the real fashion trends of the year zero.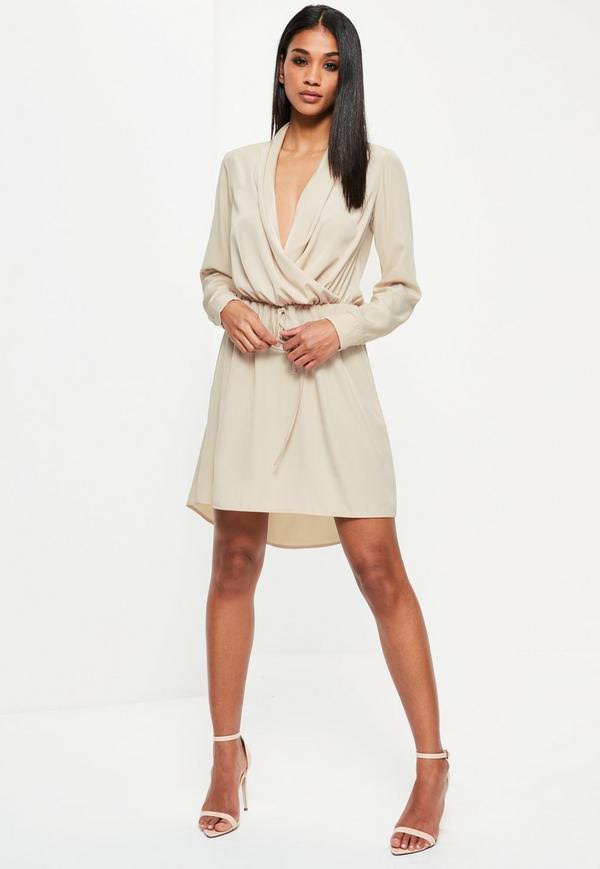 Nude Waisted Cuff Dress, Missguided
5. Wear Pastel Shoes.
If you really must wear black (and honestly, you must) pastel shoes are a very good way to avoid your uncle with enough bad jokes to write every Tinder bio in the tri-state area hitting you with a "whose funeral?" as soon as you walk through the door. When your closet is pretty much just one color, a floral heel can actually be really versatile. Just put on a pair of these ankle strap block heels and just dare your freaky homeschooled second cousin to say that you're not festive enough for Christ. I fucking dare you, Margaret.