The 7 Most Underwhelming European Tourist Attractions
If you're someone who's ever experienced major FOMO looking at Instagram photos of your friends studying abroad, like me, or someone who would kill to replicate the photos of travel influencers, then you're probably familiar with the most popular European tourist attractions. Seeing your feed flooded with basic photos of Instagram babes in silk skirts and berets in front of the Eiffel Tower, posing on the beach surrounded by the colorful buildings of Positano, or cheersing beers while wearing a lederhosen at Oktoberfest is enough to tempt anyone to drop some serious bank on a European getaway.
While Instagram does a phenomenal job of hyping us up to put ourselves in slight debt for the chance to slip, "when I was in Europe…" into as many conversations as humanly possible, what happens when you spend $800+ on a flight to finally see these tourist staples just to find out some of them are underwhelming as f*ck!?
Don't get me wrong, pretty much every single one of the "must-see" or "must-do" European tourist attractions I've been to was amazing, but it doesn't change the fact that because some of them are so over-hyped, over-filtered, and glamorized on social media, they end up being lackluster once you see them IRL.
View this post on Instagram
Would I still drop everything going on in my life to visit these overrated landmarks again? Point me toward the terminal! However, if you're someone who wants to avoid anything without flare or life-changing qualities, here are seven European tourist attractions that will probably leave you feeling robbed, or at the very least, underwhelmed.
Leaning Tower Of Pisa (Pisa, Italy)
It's no surprise so many tourists visit the Leaning Tower. The makeup of the building itself is perplexing, never mind the fact that some people get seriously creative with their photos—doing everything from making the tower look like a cone of gelato to the ever-original "holding up the tower" pose. The inspo alone is enough to drive you to want a Leaning Tower pic of your own. But after you spend an absurd amount of time getting the perfect Insta, what else is there to do in the area?
View this post on Instagram
Literally NOTHING!! If you're going to Pisa for the sake of exploring the town, then you can make a day of it. However, if you're going strictly for the sake of seeing the tower, snapping a few photos, and OD-ing on pasta, you don't need to block out more than, like, two hours.
Mona Lisa (Paris, France)
Ah, the Mona Lisa…this betch was hands down the most underwhelming part of my trip to France. Before anyone persecutes me for sh*t talking a historic piece of artwork, I'm not saying you shouldn't go see the painting, just that my expectations were wayyyy too high.  
The most popular online photos of Leonardo di Vinci's Mona Lisa are usually closeups of the piece and not depictions of how it actually looks in the Louvre, which is where the deception begins.
Allow me to set the scene: you know exactly which area the Mona Lisa is kept in, because there's always a massive crowd of tourists surrounding it. The painting is pretty hard to see from the back of the crowd, which may lead you to assume it's mounted closer to the floor or something. Sadly, it's actually because it's basically a 2' x 2' painting aka it's small as hell.
View this post on Instagram
View this post on Instagram
No wonder people can't tell if she's smiling! It's practically microscopic compared to a majority of the other portraits in the museum. As someone who, full disclosure, only trekked through the entirety of the Louvre to see the Mona Lisa, I was seriously baffled by its size (or lack thereof).
Carnevale Di Venezia (Venice, Italy)
Carnevale is an annual Venetian festival that ends 40 days before Easter and is famous for its intricate masks. Speaking from experience, it's reeeeeally easy to get sucked into the spectacle of it all: the beautiful masks, costumes, endless Bellinis, gondola rides, and incredible food.
Though all of those things are fun to partake in and witness firsthand, there are also hundreds of other tourists (and locals) who want a piece of the action, making it feel like a festival of sardines. Being squished up next to so many people deducted major points from the experience as a whole. Every walk from one area of the city to another took twice the time, lines to get food were literal blocks long, AND I was too focused on not getting pickpocketed the entire time (necessary, but stressful as hell) to enjoy myself!!
Though Venice is a beautiful city, subjecting yourself to the madness of Carnevale is definitely something you can live without.
John Lennon Wall (Prague, Czech Republic)
A true study abroad staple, the John Lennon Wall is constantly spray painted and written on over and over by artists and civilians alike. Sometimes the wall is beautifully painted with a landscape, giant peace signs, or an inspirational quote; others, it's nearly impossible to distinguish the John Lennon Wall from a graffitied garage door in New York.
Maybe I just have sh*t luck, but when I saw the John Lennon Wall, it truly just looked like a cluster of illegible words and smeared drawings. On top of that, the wall (much like the Mona Lisa) was much smaller than some photos make it seem! I think the John Lennon Wall has the potential to be really inspiring and beautiful, but it's all about timing—something that unfortunately isn't always a luxury you can predict during a vacation.
Inside The Roman Colosseum (Rome, Italy)
If you've spent years learning about the Colosseum and are finally ready to visit the the spot where all of that historical action and torture took place IRL, let me be the first to tell you: the inside is much less impressive than the stories lead you to believe.
View this post on Instagram
When I got inside the Colosseum, I wasn't moved, I wasn't thrilled, I basically thought I was missing something or looking at it wrong.  
Though the architectural structure of the Colosseum is incredible (and makes for a damn good photo op), the inside of the landmark is nothing to brag about. Unless you're a history buff, teacher, architect, or a Roman soldier, waiting in a long line to pay to go inside and see a series of seemingly random stones is so not worth it. You're better off booking an organized tour with a knowledgeable guide who can actually tell you about the history and why it's important.
The Little Mermaid Statue (Copenhagen, Denmark)
The statue is a figure of a little mermaid (see what they did there?) perched up on a rock in the sea. Sounds like a pretty cute experience, right? Unfortunately, as with several other attractions on this list, the statue is actually pretty small!
In addition to the size of the statue not being disappointing, a few years ago, people kept stealing Ariel's head, cutting off her arm, and blowing her up, so she was moved farther into the water to combat vandalism. Since she's stationed in the water, there's not really an easy way to get close to her for a photo. Special shout-out to the assholes who made this experience suck for the rest of us.   
Spanish Steps (Rome, Italy)
*Googles why the steps are in Italy if they're Spanish*
View this post on Instagram
I barely have the words to describe how underwhelming the Spanish steps are. They're literally just a set of steps that break off into two sections and reconnect at the top. Again, if you're a history buff, or in this case religious, you may appreciate the significance of what the steps represent.
However, if you're just a layperson who Googled "tourist spots in Rome" like I did, prepare for disappointment. It's almost laughable how many people flock to the steps just to take a photo and leave. If you're only in the city for a couple of days (or even hours) and looking for the "must-dos" of Rome, you're better off leaving the Spanish steps as a last-resort attraction. Trust me, there are steps all over Rome that can provide the same aesthetic.   
The common theme with these tourism hot-spots is: once you see them, you're left with a feeling of, "ok, now what?" which is notttt a vacation vibe. That being said, I would still recommend everyone go see these attractions at least once for bragging rights, if nothing else. However, I'd keep expectations low. Going into these situations expecting to be underwhelmed will either result in the experience meeting your expectations exactly, or surpassing them; either way, it's a win!
Like I said, if I wasn't so f*cking broke  had the time to go see every single one of these underwhelming attractions again, I'd do it in a heartbeat. Who knows, maybe I'm just a bitter soul who's been too blinded by the glorification of Instagram to enjoy these overrated tourist attractions for what they are.
Images: lisahomsy, rinniesaus (2), travelpuns, hellokrissay, history_gen, carlarowe53, paulovasconcellosturismo, ziggysmallzz, jamienkidd, evelyn.aufl, arecycledthread / Instagram; Shutterstock
What We Learned About Stassi & Beau's Relationship From Stalking Their IG
Season 7 of Vanderpump Rules airs Monday at 9pm, an event I've been anticipating with a fervor my boyfriend some have described as "chilling." I can't help it. As a latecomer to the series, this was the first season I could spy on via the cast's Instagram. As such, there a lot of drama that I'm excited for. Brittany and Lala's engagements, the launch of Kristen's T-shirt line, and the 20-30 meltdowns I anticipate Ariana having over her still-unreleased cocktail book, to name a few. But most of all, I'm excited to watch Stassi Schroeder with her new boyfriend, Beau Clark. I've been stalking the living sh*t out of their relationship, and they are goals in every sense of the word. So you don't go into season 7 totally uninformed, I've compiled a list of what we know about Beau Clark. Let's dig in.
The Timeline
In a February episode of Straight Up with Stassi, Stassi revealed that she and Beau began dating in August 2017. They were introduced by Katie and Kristen, an opening that seems dicey until you realize the still-married Katie and Schwartz were introduced by Kristen too. Hey, maybe she has a career as a matchmaker if the T-shirt line doesn't take off. As a reminder, Stassi's breakup with professional sh*thead Patrick Meagher was also right around that time.
Broken up with on our anniversary after I planned a trip for us to Mexico. Call me Carrie Bradshaw. @rachaelnobrien you're coming w me now.

— Stassi Schroeder (@stassi) August 12, 2017
Don't we all miss Patrick, guys??? JK, and I'm psyched that Beau apparently made an appearance no more than two weeks later. As a little background on Beau himself: he works in commercial casting, lives in LA, and loves the Rams (it's a football team, I had to look it up), country music, and dogs. Here is his Instagram. On the podcast, Beau says he was reluctant to meet Stassi at first after looking through her Instagram. The bleach blonde, Botox, bottle service look was apparently not for him—but on their first meeting, they "closed down the Mondrian talking." He'd never "laughed as hard ever with anybody," and all around it sounds like a fairytale first date.
Flash forward six or so months and Stassi, understandably reluctant to put another relationship in the public eye, goes IG official with Beau. She posted a series of stories documenting the Valentine's Day he set up for her. As proof that the man knows who he's dating and how to make her happy, decorations included "dead people gloves," handcuffs, creepy clown posters, and plenty of images of hearts being stabbed with knives. Plus, a special Valentine's edition of their couple's OOTD. Anyone else's Valentine's Day suddenly feeling totally lame in comparison? Yeah, same.
Stassi's debut couples post:
Their Shared Life
Since then, it seems like it's been pretty smooth sailing for the couple. At the Vanderpump Dogs Gala this past week, Stassi and Beau gushed about how happy they were, admitting that marriage is "on their minds." While Beau had some initial reluctance to appearing on-screen for season 7 (he'd never seen VPR before he and Stassi started dating), it seems like filming went well. Notably, Beau has bonded hard with the whole Vanderpump crew, so much so that Stassi insisted they were no longer " best friends." "Now, they're our best friends," she shamelessly brags. If that isn't the f*cking dream (never putting up with any of your boyfriend's friends again because you both mutually agree on the 4-6 most fun people to hang out with), I don't know what is.
Here's their latest double date night (dogs in tow):
While I can't find any solid proof they live together, I'd largely assumed they do from her Instagram. It's pretty much a 24/7 reel of them eating Taco Bell, lounging on the couch with their two dogs, pulling elaborate pranks on each other and filming it, or getting ready for double dates with their friends. (Most often, actually, Brittany and Jax, which I find surprising.) Though I think the two dogs belong to Stassi, Beau appears to be a dedicated dog dad. And Stassi, for her part, now has plenty of personalized Rams gear and accompanies him to games. Seems like one of them is making the bigger sacrifice there, but he also basically became a Bravo star for her so it's fine.
Here's the Rams gear I mentioned:
And here's a peek at their freakin' cute home life:
Their Vacations
In addition to living a disgustingly adorable life at home, the couple has taken a few extremely sick European vacations. Here they are in Berlin and Paris this November:
Here they are being disgustingly cute in Italy in May:
And while these trips are enviable in their own right, they also seem to be an opportunity to hang out with Beau's sister, Georgia, who—from what I can tell—lives there. The couple has annoyingly only documented their hangouts on their stories (and her IG account is private), but from what I saw, Stassi fit right in with the fam. Also, they've been a fabulous opportunity for Beau to up his Instagram-boyfriend game:
BRB, forwarding this link to my boyfriend with the caption "take notes."
Ultimately, watching Beau and Stassi's relationship on social media has been an absolute joy. They seem to share each other's sense of humor, even while his laidback demeanor provides a slight contrast to the high-strung sh*t-stirring side of Stassi we all know and love. I'm no Us Weekly body language decoder, but they're positively radiating joy in every photo together. Plus, over the course of their relationship, Stassi has invented a holiday, come out with a Witches of WeHo Pinot Grigio, written a book, and risen to 1.4 million followers on Instagram. Not only are they (seemingly) gloriously happy, they're pushing each other to be the best versions of themselves. So, so happy for you Stassi—and can't wait to see this all unfold, starting MONDAY!!!
Images: Twitter; Instagram; Instagram
This Story About A Fake Socialite Who Scammed All Of New York Is Wild
Fans of Gossip Girl and/or The Bling Ring, you are in luck. Over the past few months, the story of the first big "scammin' for the 'Gram" con artist has come out, and it is wild. I'm already excited for the movie. Here's the story. On the surface, Anna Delvey (born Sorokin, age 27) is basically everyone you follow on Instagram. She was rich, she always dressed in designer clothes, and she frequented restaurants whose entrées cost more than your rent. She also happened to be a massive fucking fraud (allegedly), and is currently in jail on charges of alleged grand larceny and theft of services. So, how did this complete rando casually adopt the lifestyle of a Kardashian? (No, this is not a how-to guide. Note the part where she's in jail.) Let's take a look. The Cut did an amazing job reporting on it, and you should definitely read the complete story, but if you don't have time to read it all right now but don't want to sound stupid at happy hour when literally everyone is talking about it, here's our shorter breakdown for you to read first.
What Did Anna Delvey Do?
What's sad/brilliant is how fucking easy it all sounds. Anna shows up with her "ambiguously accented" English, giant Céline sunnies, and a seemingly endless supply of cash. Naturally, people fall all over themselves to befriend this assumed trust fund baby. They spend a few months enjoying extravagant gifts, dinners, and weekend getaways—until Anna's credit card "stops working," and someone needs to cover the bill.
In total, Anna allegedly scammed an estimated $275,000, including at least $50,000 in unpaid NYC hotel fees alone. Am I appalled for the individuals Delvey ripped off? Absolutely. Am I the tiniest bit impressed at her innate gift for spending money like a billionaire? Um, yeah. The list of Delvey's purchases—not including the thousands on airfare, hotels, and decadent vacations—covers a $3,500 private jet rental, multiple Tesla rentals, $4,500 personal training sessions, Gucci sandals, Alexander Wang leggings, Supreme hoodies, $800 highlights, $400 eyelash extensions, cryotherapy, multiple iPhones, and a case of 1975 Dom Perignon. Wait, is this my Pinterest page or someone's rap sheet? V confusing.
Actual footage of Delvey walking through her hotel lobby: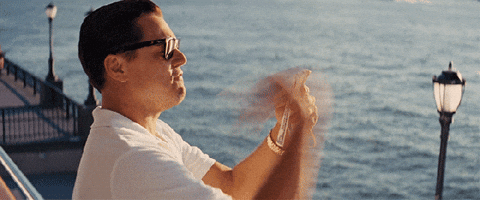 So, Who TF Was This Girl?
As for the origin story of Anna Delvey, we know she grew up in Russia, went to school in Germany/London, and then got an internship in Paris at Purple magazine. As I assume happens to most people who intern at fashion magazines in Paris, this is where Anna took a turn into becoming a horrible person. The next few years of her life are hazy, but basically she emerges into New York's social scene. By 2013, she was a Fashion Week regular, attended "all the best parties," hosted celebrity dinners with random guests like Macaulay Culkin and Martin Shkreli, and was, as one acquaintance put it, part of "the 200 or so people you see everywhere." Delvey was reportedly not, as you might expect, "superhot…or super-charming; she wasn't even very nice." All that mattered was that she was in the right places, wearing the right clothes, and appearing to spend the right amount of money.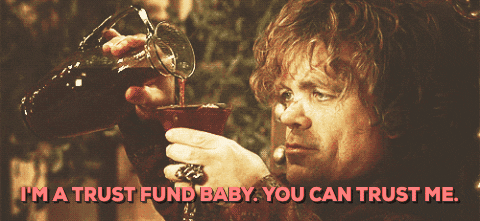 Why Did No One Stop Her?
The big question, obviously, is how she kept the alleged scam up so long. At the rate she was burning money, the fact that she didn't have the capital to back it up definitely should have come up sooner. And the reason it didn't is definitely not because she had an airtight story or was particularly good at lying. To begin with, this girl was claiming to be a German heiress without really speaking German. As this Independent article points out (a little too gleefully IMO—we get it, Americans are dumb), "a quick quiz in German could have cleared it all up very speedily." But honestly, no one who was around Delvey had any interest in finding out if her story was fake—people just wanted her to keep buying shit, trusting that the payment would eventually come through.
As for how she covered it when payment didn't come through—which was often—Delvey allegedly claimed unsuccessful wire transfers from a (nonexistent) trust fund in Germany. She also reportedly fabricated a financial adviser named Peter W. Hennecke who corresponded on her behalf when she attempted to get a loan of $25 to $35 million from various banks. The phone number associated with Hennecke was found to be a burner from a supermarket, his email was an AOL account, and when people started asking questions, Delvey literally pretended Hennecke had died. I cannot make this up. Ultimately, her debts caught up to her, and she was arrested outside rehab facility Passages in Malibu. How very Lohan of her.

What's She Doing Now?
As mentioned, Delvey is currently in jail, a turn of events she's taken surprisingly well. "People seem to think it's horrible," Delvey says about literal prison, "but I see it as like, this sociological experiment." Many quotes from Delvey's time in jail give me pause, like when she marvels over her cellmates' accounts of identity theft ("I didn't realize it was so easy"), and the tidbit that "the murderers were the most interesting to her."
Essentially, this girl is troubled—a fact equally on display in her still-existing Instagram account, which features terrible selfies interspersed with pictures of literally blank white space. Also, most of the comments on these pictures are from clearly fake accounts, with 5-10 posting the same comment verbatim within minutes. This is not the Instagram account of someone who is okay. If there's a lesson to learn here, it's that owning designer athleisure and keeping a stack of $100 bills handy is a great way to convince people you have a trust fund. Seriously though, it's an extreme example of how the Instagram existence we crave is more often than not an illusion, specifically designed to blind people with displays of money while obscuring the reality underneath. Maybe if we were less desperate to make our lives LOOK wealthy and fabulous, we wouldn't be so eager to believe someone like Delvey, who displayed more than a few red flags. And maybe we could stop breeding criminals whose primary goal is to spend more money on bottle service and sweatpants from Supreme. Just a thought.
Images: Giphy (5)
Is Cole Sprouse & Lili Reinhart's Relationship One-Sided? What Their Body Language Reveals
On Monday, Riverdale co-stars Cole Sprouse and Lili Reinhart were caught kissing—KISSING!—on the streets of Paris, the city of lights/love/whatever random monikers they come up with next. In case you haven't been reading my weekly Riverdale recaps (for shame), I've been speculating about Lili and Cole dating for literal years. Like, ever since The CW took on the incredible challenge of turning the twin who dressed up in drag on The Suite Life into a certifiable snack and the reason I want to start* dating guys with trust issues.
*I always date guys with trust issues.
Lili and Cole were rumored to be dating after their characters, Jughead, the bad boy from the wrong side of the tracks (lol) whose defining characteristics on the show include trying to capitalize off his classmate's murder for his novel and wearing a weird hat, and Betty, the virgin who can't drive, started over-the-clothes groping in the first season. I hope that's the story they tell their grandkids one day. Despite the fact that I and the Instagram fan accounts that I troll have been watching their every waking move for two fucking seasons, Lili and Cole have kept things quiet about their real-life relationship and have neither confirmed nor denied the dating rumors. Which is fucking rude, because I thought that we were closer than that. Whatever, I'm over it. And while they can pretend denial is just a river in Egypt all they want, the paparazzi in Paris confirmed what we all already fucking knew by capturing a photo of the two of them making out on the streets like it's last call at happy hour.
To those of you who tried to tell me that Bughead wasn't real and that I that all the fake relationship fan accounts I follow are "creepy" and a "violation of privacy," all I have to say is: I fucking told you so.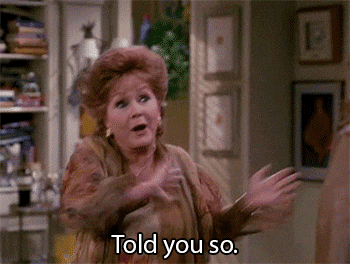 Tbh I haven't felt this smug and self-righteous about something since jean skirts came back into style. And while normally I'd be basking in my own ego for the next 3-5 business days for being right about something, there's like, a lot to unpack in this photo. Like, why Cole Sprouse's outfit is saying "I only drink expensive red wine and I consider other people's garbage the perfect addition to my found art project"? So let's give these damning photos a second look, shall we? Take a look at the third photo in the carousel above. Stare at it for at least 10 seconds so it's burned into your memory. Ok, ready? Let's discuss.
Jesus. That doesn't get any easier to look at, does it? Let's talk about the body language for a second. On the one hand we have Lili, who is looking at Cole like she has Stockholm syndrome Dark Betty looks at her own reflection before she turns on her webcam.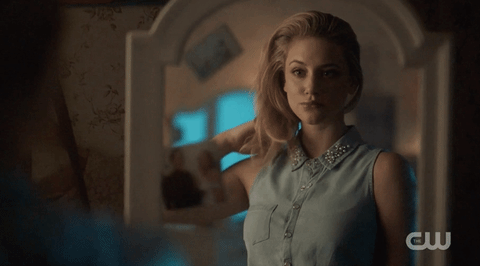 Then we have Cole: His body is turned away from Lili and his eyes are saying he regrets not adding his favorite line of poetry to his Instagram bio. Sad! Perhaps the most concerning part about this entire photo is that it looks like Lili hasn't brushed her hair since the damn plane landed and she's wearing the ugliest effing jacket I've ever seen, an obvious sign that she trusts Cole enough to love her at her worst. So sweet. Meanwhile, Cole is sporting the beginning wisps of a mustache the likes of which only To Catch A Predator has ever seen, which means she definitely shouldn't trust him, especially around any woman who asks him to explain his "craft" to her.
Tbh I could be all wrong here. He could only be leaning away from her because she decided to practice an upcoming Dark Betty scene with him in the bedroom and shit got a little too weird. The look in his eyes could be less about a missed poetry opportunity and more of a desperate cry for help, which I'm ignoring for the sake of this article. I mean, who am to judge? Jk. I tune into this bullshit every week and follow all of these kids on Insta. I'm absolutely qualified to judge. 
Anyway, here's hoping their off-screen sex translates to some more on-screen chemistry, forcing the Riverdale writers to write more scenes about that and less about Hiram Lodge's business dealings. I'm not watching this show for tips on local city planning schemes, okay?
Images: Giphy (2); @justjared /Instagram (2)
A Ranking Of Rachel Green's Boyfriends From Worst To Best
In honor of Jennifer Aniston's upcoming birthday, I'm here to celebrate one of TV's betchiest characters: Rachel Green. If you have any idea what you're doing in life, you watched Friends and immediately knew several things: you are the Rachel of your friend group; there's no way she actually cut her father's credit card in half; and she absolutely could have done better than Ross (or, like, at least gotten someone richer). That being said, Rachel dates who she wants, and I'm not here to make judgments on a certified player. I am here, however, to judge the caliber of the men she dated. Here's a ranking of Rachel Green's boyfriends from worst to best.
Barry
In Rachel's defense, Barry was her fiancé before she really became Rachel (aka left the suburbs, got a job, and learned what rent is—all of which sucks but really frees up your dating options). Barry was short, sweaty, and a cheater, among other flaws like dipping his hands in children's spit as a profession. (Picture the average day of an orthodontist and tell me I'm wrong.) Zero stars for Barry, one million stars for Rachel for figuring out that he looks like Mr. Potatohead and getting TF out.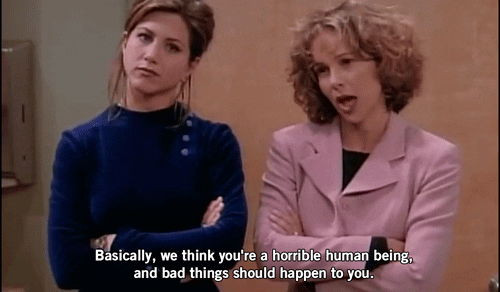 Paolo
Paolo is unfortunate, but forgivable. Rachel is still highly impressionable and new to the city when she encounters Paolo, and it's easy to confuse a foreign accent for true love. (No? Tell that to the string of exchange students you hooked up with your freshman year of college). Of course, Rachel eventually figures out that he's not all that into her when he grabs Phoebe's ass, and she promptly ends her annoying but obligatory Foreign Boyfriend phase. Also, does anyone else think he definitely spoke English and was trolling all of them?

Danny
Danny, the downstairs neighbor Rachel mistakes for a Yeti (I love this show), is cuter than Barry but just as weird. Once Rachel discovers that he's cute under the beard, she demonstrates her interest by talking about Danny's giant, obvious crush on her every time he leaves the room. Since he largely ignores her, this is great insight into Rachel's worldview. Ultimately, though, Danny was already sus for not asking her out and only got more so when he started wrestling with his half-naked sister. Ew.

Joshua
Joshua, the recently divorced client whom Rachel hooks up with a new wardrobe, was good on paper but that's about it. He takes forever to ask Rachel out, then handles her Ross-induced crazy with all the humor and emotional depth of a paper towel (I'm not saying he should have married her, but he clearly couldn't keep up with her). There's not a single moment where Joshua thinks to himself, "Hey, how would an adult man handle this?" and that includes when Rachel goes to dinner with his parents wearing nothing but lingerie.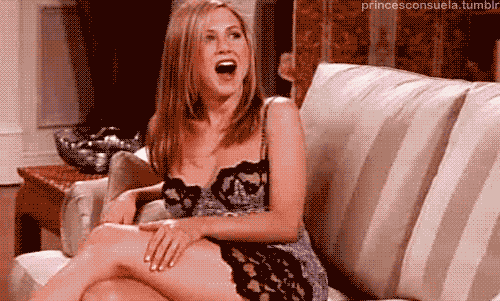 Joey
I've never totally understood the raging Joey v. Ross controversy. They offer two completely different things, and if this show were set in present day then Rachel would be dating them both at the same time and thriving. As two conventionally hot people who have never let intellectual standards hold them back from proving that they're cooler than you, it was inevitable that Rachel and Joey would hook up at some point, and just as inevitable that they would recognize they're better off as friends. Joey was an itch Rachel needed to scratch, and my only regret is that it turned into a tortured love story rather than a series of drunken one-night stands.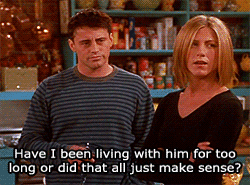 Paul
Paul initially seems like the best catch Rachel's ever landed. He's hot (young Bruce Willis, who knew), he's a lawyer, and he's excellent at making fun of Ross. But because Rachel is used to dating whiny little girls Ross, she pushes him to open up about his emotions. She's hit with a tidal wave of tears and very unsexy childhood grievances, and discovers a sad truth. Behind most "strong and silent" types, there is a screaming baby who will expect you to fix him. Rachel isn't on board and jumps ship back to the Ross type: guys whose neuroses are right on the surface. 

Tag
Honestly, I wanted to put Tag as #1, but he has to be demoted for the fact that Rachel can't remember his last name a year later. For those of you blasphemous enough to forget, Tag is the uber-adorable assistant Rachel hooks up with and proceeds to dump because she's turning 30 and needs to focus on a long-term plan, which I guess never involved him. Is he a little simple? Sure. But is he also sweet, devoted, and an endless supply of eye candy? YES. Again, a more modern Friends would have let Rachel freeze her eggs, focus on her love of fashion, and live happily ever after with Tag the house husband.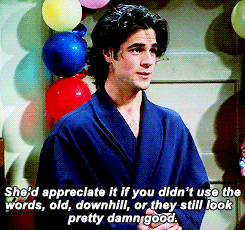 Gavin
While Ross's paranoia knows no bounds, he was actually dead-on with his Gavin suspicions and should have been afraid. Gavin was sexy, charming, shared Rachel's interests, and handled himself with confidence. Even though Rachel's first impression here was yelling at Gavin for "stealing her job," he doesn't let her failure to understand how companies work, or the father of her child standing next to her, prevent him from forming a crush on her and pursuing her—proving he has good taste and the game to back it up. Gavin would have pushed Rachel to become the best version of herself, starting with that job in Paris.

Ross
I know. I came in heavy with the Ross hate and I stand by it, but this is a list of Rachel's best love interests, and Rachel ultimately gets to decide. In her defense, Ross did have almost a solid decade of crushing on Rachel before they ever got together. It's hard to find that kind of devotion somewhere else. For this reason, he can never be accused of not knowing what he has in Rachel. (Though obviously, he handles every chance with her terribly.) Ultimately, their new parent moments later on are undeniably cute, and they do kind of improve each other. AKA Rachel becomes more responsible and Ross becomes less of a loser. If Rachel's happy, I'm happy.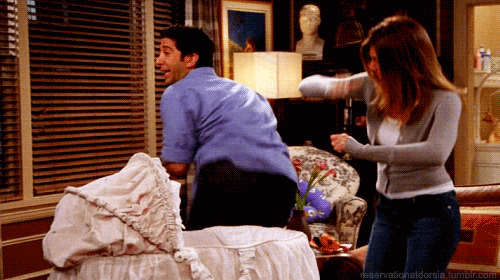 That's it for me—happy birthday again to the incomparable Jennifer Aniston. May we continue reading fictional accounts of your reunion with Brad Pitt for years to come.
Images: Netflix; Giphy (9)