5 Adult Content Creators Share How OnlyFans Helped Them During The Pandemic
Raise your hand if you've considered starting an OnlyFans account during the pandemic *raises hand*. Hello, and welcome to my TED Talk. From the Bella Thorne scandal (read: privileged celeb scam that appropriated and harmed real sex workers who actually make their living through the platform) to paramedic Lauren Kwei who was outed by the New York Post, online sex work has been a major topic of conversation over the last year or so. Although sex work has always been possible, platforms like OF have definitely made it more accessible to SWers and non-SWers alike during the COVID-19 pandemic. 
You probably already know how OnlyFans can help pay the bills, because uh… it's literally a job, but there are so many other reasons that folks might join. I interviewed five adult content creators to discuss how using a site like OF has helped them during the pandemic. 
Oh, and before you drop your toxic thoughts in the comments section: Sex work is real work, and sex workers deserve the same rights and access to protection that all other working humans have. But we live in a world of judgy, power-hungry assholes who crave control over others and are full of hate and sexual shame, so here we are! I digress. Anyway, what I'm trying to say is if you're a troll, GTFO.
Political Activism
Charyn Pfeuffer is an industry icon and absolute badass human who has written about sex, dating, and relationships for more than two decades (!!!). Then when the pandemic struck, she began calling, chatting, sexting, and swapping photos and videos with clients as a paid companion and confidante. But her work doesn't stop there.
"One of the more satisfying surprises of doing online sex work during the pandemic has been working with Trump supporters seeking domination and humiliation," says Pfeuffer. "As a super liberal human, I've been more than happy to craft degrading scenarios, then reallocate a portion of the money earned to ACLU, Planned Parenthood, BLM organizations, and during the election, Democrat candidates in swing states. It's been a therapeutic outlet in which to channel my rage for Trump and the GOP."
Folks, this is what a modern day hero looks like. (She notes that she can't take credit for the idea, as a friend of hers pegs old white men and gives the money to BLM causes, but STILL. As she calls it, this "gives a whole new meaning to F*ck The Patriarchy.") 
Her activism doesn't stop there, though. Pfeuffer also used her platform to encourage people to vote during the 2020 presidential election. "If people sent me a photo of their postmarked ballot, I sent them a free photo of my tits," she says. "I got hundreds of responses from men, and to my delight, couples. Between this and making donations, online sex work made it possible to do some political good." Charyn, on behalf of the entire United States of America, we thank you for your service.
Starting A Business
Before COVID hit, Rylee Rabbit was constantly on the go, modeling or hosting events in a different city every week. Then things changed. "When cities were shutting down and travel options closed, like many others, the outlook for my income looked doomed," Rabbit recalls. But since people were bored at home with nothing to do, OF traffic increased and content creators cashed in. Literally.
"For a lot of models on OnlyFans, it really became a money maker and took a turn for the best," Rylee recalls. Thanks to staying home more often and making her own schedule, she ended up hiring people to manage tasks she was handling on her own, formed an LLC, set up payroll, and is currently debt-free (!) with plans to buy a house in a few months (!!). Boss moves.
"It seemed like having a financial program and plan for retirement would never happen before OnlyFans came along," she says. "Now, in one of the biggest economic downturns of our time, my income is surpassing people I looked up to on a financial level. OnlyFans has expanded my brand on another level and made it easy for me to finally say that I'm successful."
A Creative Outlet
Laurin, aka Another Bi Gemini, started an OnlyFans account in May 2020. "I wanted to create one because I wanted to express my sexuality in a new way that felt empowering and liberating," she says. "I was going through a divorce in the middle of a global pandemic just wanted an expressive outlet that was fully mine to create."
She recalls she was super hesitant at first because she was newly divorced, is queer, a mental health therapist, and a mom. And because of the f*cked up stigma toward sex workers that's polluted the air we breathe, she was also worried about what people would think of her. Ultimately though, she said "f*ck it" and put herself first, and it was 100% worth it. "Now I'm enjoying making the content so much that it doesn't matter," she says. "I'm going to keep making content because it's become a creative outlet and a form of self-love." 
Community Building
ThatBadTeacher is an elementary school teacher working from home by day and an OnlyFans content creator by night. "A few years ago, I discovered the BDSM/kink lifestyle and it completely changed my world," she says. "Since then, I've been working on sharing everything I've learned about it outside of my school hours." Instagram had been her platform of choice but the new trash (read: harmful) terms of service as of December 2020 make it so much harder for sex educators and content creators, like her, to publish content or do their jobs virtually without facing shadowbans or actual bans. So she made the switch over to OF and has been having the time of her life ever since. "Not only am I able to freely express this huge part of myself, I'm able to create a community of supportive like minded individuals and be an outlet for them as well," she says. "So far, my experiences with users have been nothing but respectful, supportive, and kind. I've even received a few tips and extra financial support through there, which is honestly just touching considering how everyone's jobs seem to hang in the balance, including mine."
Self-Empowerment
Talia* created an OnlyFans account after she was laid off in March. She never publicly posted about her account and has since stopped creating content, but she privately sent her link to folks who fetishized her weight on Tinder. "It's an amazing outlet and I did really enjoy it," she says. "You fully control the content you post regularly and charge for what you feel necessary. It also inspires a lot of confidence knowing that people are willing to pay for photos of someone like me, who has, in my opinion, never been a typical 'pretty girl.' It was fun!"
From finding self-love to supporting important movements like BLM, sites like OnlyFans can offer way more value to its users aside from making money and paying the bills. Seems like the only potential con to using these platforms is dealing with the stigma toward it. I'm hoping the stories of these badass content creators can help to remove some of it and showcase that they deserve respect and praise for the hard work they put in to bring us pleasure during this sh*t show of a year (and always). Oh, and one more time for good measure – raise your hand (or drop a comment) if you're still debating starting an OF account. *raises both hands*
*Name changed to preserve anonymity.
Image: Jessica Felicio / Unsplash
Why It Was F*cked Up For Bella Thorne To Make An OnlyFans
If you've been on the internet over the past couple weeks, you may have noticed that Bella Thorne took it upon herself to make an OnlyFans. If you're a sex worker, like me, you probably had some questions, like, "who the f*ck is Bella Thorne?" followed up by, "why can't celebrities stop appropriating sex worker culture when it's convenient and beneficial for them, while simultaneously distancing themselves from it when they need to save face or appear above it all?!" Then you may or may not have downed a bottle of wine while rage posting about it on Twitter.
But, if you're not a sex worker, you may have some additional questions. Maybe you don't even know what OnlyFans is, and/or you don't really get why people who use it would be upset when a celebrity joins.
Well, if you're reading this article, you're already going a step further than Bella Thorne by first hearing from a sex worker what their feelings on it are. Cheers.
I have…a lot of issues with what Bella Thorne did, and even how she attempted to apologize for it. Allow me to break it down.
Let's Start With What Happened
Okay, so, Bella Thorne is an actress who got her start on Disney Channel and starred in Alvin and the Chipmunks. I fully thought she and Bella Hadid were the same person and that is my bad.
Bella "Not Hadid" Thorne recently made an OnlyFans, which is a subscription based website many sex workers use to sell adult content that is not allowed on other platforms.
She broke a record and made $1 million on her first day.
MOVING ON.
Thorne Made A Point To Say She Wouldn't Do Nudity, As If She's Above It All
After her immediate success on the site, Thorne tweeted this:
Also nooooo I'm not doing nudity!!! ❤️ https://t.co/vJECHqF4uW

— BITCHIMBELLATHORNE (@bellathorne) August 26, 2020
It's pretty annoying for a rich celebrity with millions of followers to be reposting a brag about how much money she's easily making on a website that sex workers have built to survive, especially right now during a pandemic when many sex workers are struggling to make a living as they can't do business as usual and often don't qualify for unemployment. But then to try to distance yourself from what most sex workers do (nudity) at the same time? Babe, that's problematic.
It seems to me like she wants to the shock value, the street cred, and the "glamour" of being a sex worker, while still making sure to let everyone know that she's ~not like the other girls~.
It's like when non-strippers wear pleasers (stripper heels) or take pole classes but are like, "Don't worry, this is just for fun! I'm not a stripper, ew." It's condescending and insulting to those who have faced stigma, shame, violence, and silencing from society for the work that we do.
Everyone has their own boundaries, and if not getting naked online is one of them, that is fine. But sex workers have been ostracized for so long, so showing up to a space they created and immediately being like "look at me, I made more money than anyone, and I didn't even have to get naked!" is so tone deaf. Why are celebs so obsessed with not being able to read a room?
Sex workers made OnlyFans what it is today so they could have a way to make money creating their own content, instead of having to work through other platforms or companies that often exploit them. Bella Thorne doesn't need OnlyFans to make money and get her content to reach a wide audience. She's taking up space to make a splash.
Thorne Claimed She Was Doing Research For A Movie
She then went on to claim that this whole lil' experiment of hers (again, her "experiment" is how many sex workers are keeping the lights on) was part of her research for a movie she'd be making about OnlyFans.
Me + ONLY FANS + SEAN BAKER= A BOMB ASS MOVIE 😍😍😍 https://t.co/Bbq60X5SxE pic.twitter.com/MM4dw0SWjw

— BITCHIMBELLATHORNE (@bellathorne) August 19, 2020
Girl. If you wanted good research that would lead to authentic material, you could have just paid sex workers to help you make this movie. Again, there is a pandemic happening that is putting many sex workers out of work, and they could really use extra gigs right now. But apparently she thought it'd be cooler and would create more buzz if she shocked the internet with making an OnlyFans and then based a movie of off her experience of making millions easily her first week. Super interesting movie plot you've got there.
It's also worth noting that Sean Beaker denied any involvement with this project and even said he advised Thorne to consult with sex workers first.
— sean baker (@Lilfilm) August 28, 2020
Sex Workers Get Called Scammers All The Time. Now Bella Thorne. Has Fueled This Stereotype
After Thorne made her OnlyFans page and made headlines, sex workers were already voicing concern online that this would ultimately lead to harm to the community, as well as negative changes to the site. Because here's the thing about sex workers: they are resilient, intelligent people who have survived so much, and are able to see what is best and what is worst for them.
Sh*t hit the fan when Thorne apparently sent out a pay-per-view message (a feature on the site that allows you to charge subscribers to open a message) for $200 that implied it contained photos of her naked. However, it turned out that it did not, in fact, have nude photos of her. So people were pissed, and asked for their money back.
Then, OnlyFans users suddenly realized that pay-per-view feature now only allowed them to charge a maximum of $50, and tipping options were capped at $100.
anyways yeah, fuck you, bella thorne. pic.twitter.com/dKjxUMUWR0

— Kira Noir Inc. (@thekiranoir) August 28, 2020
OnlyFans claims that these updates to the site are not based on one person, and just coincidentally came about at the same time as a celebrity with a huge following  was scamming her customers.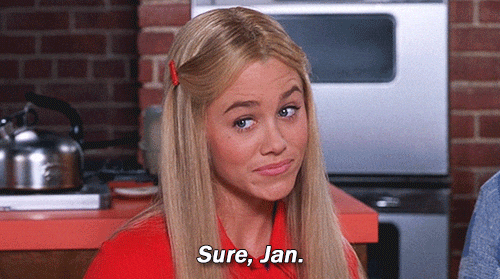 People love to stereotype sex workers, and one of the classic assumptions is that we are all scammers. Cause, you know, unlike truly every worker that exists, we are "just after your money." It's a harmful misconception that has led to drunk men twice my size rage-screaming at me about how I'm "lying" about how many songs went by during a lap dance, when really they were just too busy staring at my tits to count the songs I was diligently paying attention to.
Also, there's a difference between hustling and doing what you need to survive, and scamming people out of $200 as part of your experiment to see what it's like to be an online sex worker. Maybe don't fuel the fire of negative misconceptions about us while you're trying to co-opt a site made to help us survive. Just a thought!
People can make different kinds of content as sex workers. I make a lot less explicit content than some of my friends just bc I have my own comfort level I stick to. I don't care if people make OnlyFans and post lingerie pics only. But you don't scam & you don't feel superior.

— Erika Heidewald 👍 if u think QAnon's real ur dumb (@erikaheidewald) August 28, 2020
Bella Thorne Claimed She Wanted To Help Sex Workers, But She Never Asked. Them What Would Be Helpful. And It Shows
In typical celeb 2020 fashion, Thorne eventually responded to the backlash by posting an "apology" on Twitter that did a lot more self congratulating and excusing herself than it did actually apologizing.
PT1 Remove the stigma behind sex, sex work, and the negativity that surrounds the word SEX itself by bringing a mainstream face to it that's what I was trying to do, to help bring more faces to the site to create more revenue for content creators on the site.

— BITCHIMBELLATHORNE (@bellathorne) August 29, 2020
I wanted to bring attention to the site, the more people on the site the more likely of a chance to normalize the stigmas, And in trying to do this I hurt you. I have risked my career a few times to remove the stigma behind sex work, porn, and the natural hatred people spew…

— BITCHIMBELLATHORNE (@bellathorne) August 29, 2020
behind anything sex related. I wrote and directed a porn against the high brows of my peers and managers because I WANTED to help with the stigma behind sex.

— BITCHIMBELLATHORNE (@bellathorne) August 29, 2020
…I am a mainstream face and when you have a voice, a platform, you try to use you in helping others and advocate for something bigger than yourself. Again in this process I hurt you and for that I'm truly sorry.

— BITCHIMBELLATHORNE (@bellathorne) August 29, 2020
Ps. I'm meeting with only fans about the new restrictions to find out why!!! This is fucked up and I'm sorry comment any ideas or concerns you want brought up to OF!! and send me your links and a pic so I can promote you guys

— BITCHIMBELLATHORNE (@bellathorne) August 29, 2020
Right now is a really hard and scary time for a lot of sex workers. In-person sex workers like strippers, full-service workers, sugar babies, etc. have been trying to transition to online work, which is really hard to do when you don't have a massive following, or Page Six writing articles about how you created your page. And online sex workers are now seeing an oversaturated market due to this, so many have had to lower their prices and adapt.
Sex workers don't need a rich celebrity to come in, co-opt their space, and work off the misunderstanding that sex work is all about scamming, all to help them make a movie (also profitable for the celeb) about what it's like to be on OnlyFans. That doesn't help. She made things worse. She literally took away people's ability to earn more money.
Bella Thorne did what celebrities cannot stop doing during quarantine: she recognized a time to grab the microphone from the people whose voices we should be uplifting and call that charity and activism.
Celebrities gentrifying OnlyFans and turning it into something different and more mainstream and less sex worker-focused isn't going to gift sex workers with normalization, it's going to erase us and push us aside. You're not gonna be our "saviors" by just showing up to our spaces and making money for yourself.
If you want to help sex workers, pay them. Tip them. Hire them. Listen to them. Protest with them. Donate to organizations, fundraisers, and mutual aid funds that help them. Actually make it about sex workers and not about yourself. It's that simple.
Don't miss out on any pop culture or entertainment news. Subscribe to our weekly newsletter here. 
Images: Andrea Raffin / Shutterstock.com; bellathorne (7), erikaheidewald, thekiranoir, Lilfilm / Twitter; Giphy