7 Common Skin Care Myths & What The Truth Is
In a world where beauty bloggers act like they have a medical degree and influencers promote facial cleansing brushes on their Insta stories, basically anyone can call themselves a skin care expert. While it's great that we can learn everything we need to know about toners and exfoliators from just a quick Google search, it also means that a lot of us have based our skin care routine on information that might not be accurate. Don't panic and throw out all of your favorite beauty products just yet, though! Take a look at these busted skin care myths to get all of the facts on how to achieve the glowing skin you've always dreamed of.
Myth #1: Anti-Aging Products Are Only For People With Wrinkles
You might think that anti-aging products are for "older" people who have wrinkled skin. What many of those people will tell you is that they've had no luck getting their skin to look baby-smooth again like it once did. The truth is, once your skin has wrinkles, there's no magic cream that can take them away permanently. The most effective way to be wrinkle-free is to start taking preventative measures when you're young (in your 20s and 30s). That means using moisturizer and sunscreen or another SPF face lotion every day to prevent the development of dark spots and/or other signs of premature aging.
Myth #2: You Only Need Sunscreen If You're Going To Be In Direct Sunlight
This brings us to our next point: it seems that the only time most of us remember to put on sunscreen is when we are going to the beach, or doing some kind of outdoor activity in the sunny summer months. While it is incredibly important that you use sun protection regularly when you plan to go out in direct sunlight, it's equally as important to wear sunscreen on a daily basis, regardless of how sunny or cloudy it may seem.  Especially when it comes to preserving and protecting your complexion, a daily broad-spectrum SPF is essential. Whether you realize it or not, even the smallest amount of sun exposure—whether that be through a window, sitting outside, or even through cloud cover—puts your skin at risk for negative effects from sun exposure. We know that getting a sunburn is very bad for your skin, but the sun can also penetrate the layers of your skin and cause damage deeper down, potentially leading to skin cancer, the most common cancer in the United States.
Myth #3: A Set Skin Care Routine Will Work For Everyone
You may be thinking, "everyone with perfect skin is following the same skin care routine, and I need to use exactly what they use if I want to have great skin too." Yeah, that just isn't the case. Each person has unique skin needs based on their skin type. A person with oily skin will need to use different products to cater to their needs as opposed to someone with dry skin. The same goes for people with mature skin, or sensitive skin, and so on. Just because one product worked amazingly for one person, doesn't mean it will have the same effects for you. Take the time to research your skin type, or visit a dermatologist to find out what your skin type is, and the best way to care for it. The good news is there are so many products available that you're bound to find the right ones for you.
Myth #4: Once Your Skin Reaches Maturity You'll No Longer Break Out
You'd think that once you make it past your teens, you'll never have to deal with acne again. Sorry, but we have some bad news. As it turns out, acne doesn't seem to magically remove itself from your existence once you turn 20. Actually, your skin doesn't fully mature until you're about 30 to 35 years old, and even once you've reached that age range, you may still find yourself dealing with those pesky zits. But why? The most probable cause of your adult acne is your hormones. Your hormones change a lot over the course of your life, but factors like birth control, menopause, and even just your menstrual cycle can cause your hormones to fluctuate and create acne on your skin. Ughhh, we can't have any nice things.
Myth #5: A Skin Care Routine Is Only For Your Face
Finally, you've perfected your skin care routine and your complexion looks the best it ever has. While achieving that sought-after facial glow does qualify for a well-deserved pat on the back, you may be forgetting about the big picture: the rest of the skin on your body! 
You can't forget to invest just as much time and energy into the skin on your body as you do for your face. Though your routine won't be the same—our body skin is much thicker, which is why you wouldn't use the same products on your face that you would on your body (and vice versa). TG, because facial products are expensive. 
When it comes to skin care on your body, keep it simple. Wash your skin well with a soap or shower gel to remove the daily dirt, sweat, and other sh*t that collect on your skin. Next, exfoliate your clean skin. Whether you use a dry brush or a scrub to exfoliate while in the shower, it's important to remove dead skin cells from your body to reveal the healthy skin underneath. Finally, moisturize. Once you've finished cleansing and exfoliating your skin, finishing off with a moisturizer is arguably one of the most important steps, as moisturizing serves to replenish your skin barrier, helping to improve its overall tone and texture.
Myth #6: A Skin Care Routine Is Only Effective If You Use A Multitude Of Targeted Products
With the thousands of skin care products available on the market, you may think that your routine will need to consist of 10 products minimum. The good news is, it doesn't have to be that complicated (or expensive). If you want to create a perfectly effective skin care regimen, keep it limited to these three steps: cleanse, exfoliate, and moisturize. Cleaning your skin of makeup and dirt, exfoliating off the dead skin cells built up on your face, and moisturizing the new and healthy skin underneath is the simplest way to care for your skin on a daily basis and maintain a clean, clear, and healthy complexion. 
However, if you have any unique skin concerns—like acne, for example—you may want to consider incorporating a specialized treatment product into your skin care regimen, as this will work to effectively target and address these areas. An acne cream containing tretinoin, for instance, is great for increasing skin cell renewal, which helps to prevent acne from the inside-out. On the other hand, if you're concerned about dryness or wrinkles, applying a serum for overnight recovery can help penetrate the skin at a deeper level for better results. 
At the most basic level, keep your skin care routine short and simple, and only incorporate more targeted treatments if and when necessary. Make sure to apply these treatments only to the particular areas of your skin that need some additional TLC.
Myth #7: "A Little Dab Will Do Ya"
Most skin care products will say to only apply a pea-sized amount of the product to your face, and this is true when using a product like an eye cream, where a little can go a long way. In reality, however, the suggested amount of product for proper use with most skin care products isn't enough to give complete results for your skin. If you're going to cleanse, exfoliate, or moisturize, don't be afraid to apply a little bit extra. The lighter products like a cleanser or moisturizer can't really hurt your skin, so if you want to get your complexion extra clean and smooth, you can add a little more than the bottle suggests. 
If you do choose to use more of a product than suggested, keep your skin type in mind. For instance, those with dry skin shouldn't over-cleanse, as their skin will dry out easily, and for those with oily skin, there's no need to go overboard on the moisturizer or facial oils. 
For products like a serum, a chemical exfoliator, or a targeted treatment, you'll want to stick to the directions on the label, as these products are stronger and can cause damage to your skin if not used improperly or too frequently. 
Images: Retha Ferguson / Pexels
Skin Care Diaries: My Four-Step Routine For Highly Sensitive Skin
As you can probably tell from the title, this skin care diary entry will be less sexy than others we've published. Welcome to the world of sensitive skin. I graduated college a little over two years ago, and it's been an absolute whirlwind watching my skin and metabolism compete over who can deteriorate faster. I've never suffered from serious acne (*knocks on every piece of wood in the tri-state area*), but my post-grad skin has offered up plenty of dullness, dryness, and increasingly visible pores. I also developed what I refer to as "my problem cheek," and my dermatologist refers to as "rosacea." Basically, one stubborn patch on my face is perpetually red with some bumps—not quite pimples but just not smooth.
Before I finally caved and saw a dermatologist about it, I was convinced I had chronically dry skin and was layering on fancy oil-based serums and thick moisturizers every night. I genuinely believed that the more I spent on a skin care product, the better it was for me. But here's the honest, tragic truth about my (highly sensitive) skin. Just about anything I do to it beyond doctor-recommended cleanser, treatment, and moisturizer only makes it worse. As my dermatologist explained, the rosacea means that my skin barrier is damaged. So any products I'm applying don't actually soak in. They just settle in the top layer, creating that fun bumpy texture I was describing.
Long story short, many of the fun, bougie skin care products I'd love to try are off-limits to me. All those "intensely moisturizing" products I used to swear by? They make my oil-prone areas worse, and ultimately clog my pores. Any physical exfoliants just activate my redness-prone rosacea patches. And forget about face makeup. Any time I go for a full face of foundation, or—God forbid—highlighter, which I seem to be allergic to in every brand, I accept that my skin's overall appearance will take a hit for the next three days. So, I've worked very hard to assemble a routine that keeps my sensitive AF skin smooth, even, and pimple-free. If your skin is more dramatic about a change in routine than you are when asked to attend a 9am meeting, read on. Here are the products I've found really work.
My sensitive skin every time I try to introduce a new product: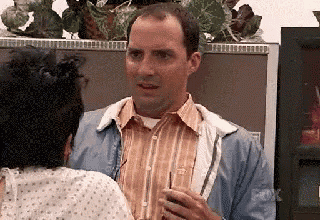 My Routine
Face Wash: I wash my face morning and night with CeraVe Hydrating Cleanser. My dermatologist recommended it, and it makes my face feel crazy soft. I'll double cleanse on days when I bothered to put on make-up, or if I skipped my routine the night before. And while I'm sure that a Clarisonic or the equivalent would make it even more effective, I frankly just do not have the time or patience to use one. Plus, I kind of hate reusable skin care accessories because I'm a germophobe and convinced they're growing bacteria. This is a problem I imagine could be alleviated by like, cleaning it, but once again I am lazy/perpetually short on time.
Toner: I follow (most) cleanses with Belif Witch Hazel Herbal Extract toner. In the words of my dermatologist, it's "not really doing anything," but she graciously invited me to finish the bottle I'd just purchased. Despite her (rude) commentary, I like the idea of an additional cleansing step while living in the cesspool of dirt known as New York City. Also, it smells refreshing and makes me feel fancy. As I mentioned before, most products that fit that description give me some kind of weird reaction, so I really appreciate the ones that don't.
Prescription: Once my doc determined that problem cheek = rosacea, I was given a prescription for an azelaic acid called Finacea Foam. It treats the redness and bumps caused by rosacea, and I use it twice a day after cleansing and before moisturizing. While it hasn't 100% cleared up the problem, I've gone from having bumps spread across both cheeks to one small patch (damn you, problem cheek!). The overall texture has also greatly improved, and what was once a weird blotchy redness now shows up as more of a flush after hot showers/working out. Highly recommend.
Spot Treatment: This is not dermatologist-approved behavior, but if I see a pimple coming on I'll dab some spot treatment with salicylic acid on the area before locking it all in with moisturizer. It's a little annoying because I have to wait for an additional layer to dry, but fully worth it if you can stop a burgeoning zit in its tracks. If I go a little too nuts and start using it daily I end up getting dry and triggering some redness, but in moderation I find this kind of product to work wonders. My two faves are Clean & Clear Advantage Acne Spot Treatment and Neutrogena Rapid Clear Acne Eliminating Spot Gel.
Sunscreen: I use EltaMD UV Clear Broad-Spectrum SPF 46 every morning, at my dear dermatologist's behest. Apparently rosacea can be triggered by sun exposure, so I guess this plays a role in calming it down. Honestly, I struggle to get excited about any product from which I don't see immediate effects, but I know it's good for me and I feel lightly smug for using it for that reason. Also, it sinks in quickly enough and replaces my moisturizer in the morning.
Moisturizer: I use CeraVe PM Facial Moisturizing Lotion every night and some mornings, depending on how dry my skin is feeling. I love it because it's lightweight, has the same silky feel as their cleanser, and doesn't sit on top of my skin like all those fancy jar moisturizers I was buying for years did. Does it make me feel rich and chic? No, but it also doesn't cost me $50 every six weeks, and my skin is way softer. I'll take it.
Serum: Eminence Facial Recovery Oil. My dermatologist all but begged me to throw this out (in her words, "I don't think more oil is what you need right now"). But I'll still dab a little on my forehead every now and then because I can't help myself. Nose, chin, and cheeks are off-limits for this riskier product, but I'll mix a little in with my moisturizer and apply to my forehead a few times a week. It smells amazing and my sister swears it's improved her fine lines.
Wednesday
Morning: Cleanser, toner, Finacea, sunscreen. I have a week-old pimple on my cheek, and last night I put on a bunch of spot treatment and extra Tretinoin on the area, plus Neosporin since I keep picking it open. (Don't @ me, it works.) The pimple is finally fading from view, but I see two to three more bumps lurking below the surface. Problem Cheek, will you ever set me free??? I've tried changing pillowcases, changing what side I sleep on, never holding my phone to that side of my face… nothing works. I take a few pictures in hopes of taking you on a visual journey, but I'm on week 7 of a 10-week shoot and the bags under my eyes/general lifeless demeanor are a little much to take.
Evening: Cleanser, Finacea, moisturizer. No spot cream or toner because I just worked 14 hours. Moisturizer I applied lying down maybe three seconds before passing out. I manage to apply more Neosporin to my cheek spot, though, because at this point I've been wrangling it for nearly 10 days and it's all I can think about. To anyone reading this: do not pick your face until it bleeds, no matter how fun and genuinely helpful it seems in the moment! I fall asleep praying it will heal overnight.
My poor, picked-at skin: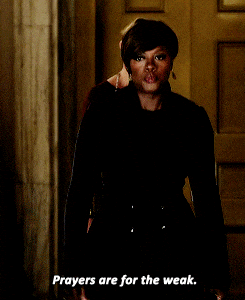 Thursday
Thursday morning I don't have to be at work until 9am. This would be better news if it didn't mean I'll be there until 11pm. However, the extra time in the morning means I can cleanse, tone, apply Finacea, and put on sunscreen all in the comfort of my home. I'm sad to admit I sometimes apply sunscreen on the subway, which I am aware makes me gross. I have a thing about layering products too quickly. I worry I'm just diluting one product with another if I don't give them time to dry. If I'm totally wrong on this, PLEASE call me out in the comments. I would love to stop putting on sunscreen with hands that just touched subway poles.
I'm not home until 11:40pm, as expected. As I dutifully cleanse, tone, Finacea, and moisturize, I realize something miraculous. Cheek pimple is, if not totally invisible, highly faded. Neosporin saves the day again. I stare at my nearly clear cheek and think about how I definitely would have skipped washing my face tonight if I weren't writing this diary. This makes me think I should start journaling my food, too. Then I eat four bite-size candy bars I stole from work and fall asleep.
Friday
Today is an exciting skincare day for you all! I'm working from home until 6:30, so I don't get out of bed until 11. I don't do anything to my face because I want to work out first, a dream it takes me two hours and 15 minutes of yoga to give up on. I wash my face in the shower, then put on Kiehl's Rare Earth Deep Pore Cleansing Masque. It's my go-to for all generalist, make-my-skin-look better needs. It's great for calming down redness and inflammation, improves overall tone, and just makes your skin look clear.
After, my skin is looking the best it has all week. The cheek pimple is totally gone, and those bumps I was complaining about on Wednesday seem to have died down too. I add toner, Finacea, and sunscreen. After sunscreen, I add my new favorite no-makeup makeup product: Smashbox Photo Finish Foundation Primer. This is the closest thing to foundation I can wear without triggering a breakout, and despite being sheer, I swear to God it visibly blurs away my flaws. Friday night, I cleanse/Finacea/maybe moisturize? I spent my evening getting high and watching Vanderpump Rules, so I honestly don't remember. I do remember eating a Twix bar at 1am and thinking the single greatest thing I could do for my health is cut down on sugar, so take that as you will.
Me: I should cut down on sugar!
Also me every time I go out: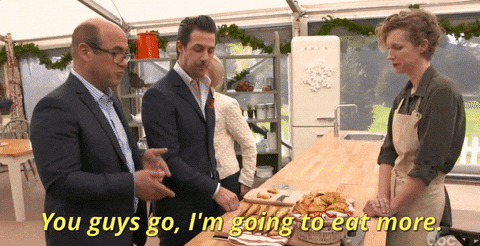 Saturday/Sunday
Saturday morning, I cleanse and tone, and get dressed in a rush waiting for toner to dry. Then I add Finacea and try to find my insurance card for a doctor's appointment for 10 minutes. Two hours later, I remember to moisturize—hope it still counts for something. No sunscreen today, oops. Saturday night I make a genuine attempt to go out. But I still end up asleep on the couch before midnight. At least I manage to wash my face before crashing. I tell myself I'll put on Finacea and moisturizer in bed. I don't.
Sunday morning I've slept for an annoyingly long time. I cleanse, tone, Finacea, and moisturize—no sunscreen. My skin's feeling dry since I fell asleep without moisturizing the night before, and I don't really plan on spending time outside anyway. I go to the movies, where I realize the junk food and half-hearted skin care Saturday has resulted in two new bumps rearing their heads on Problem Cheek. I tell myself I'll do a mask and spot treatments that night. Instead, I drink two margaritas at 5pm, and barely manage to cleanse/tone/Finacea/moisturize. I suck.
Monday
I wake up at 4:30am, regretting Sunday's margaritas with every bone in my body. I seriously consider quitting my job for five minutes, then get out of bed and cleanse, tone, Finacea, sunscreen. Monday night, I get home "early" (7pm), and treat myself to some salicylic acid spot treatment following my cleanse/Finacea/moisturizer routine. No toner because I'm already tired at the prospect of the spot treatment, but the bumps I saw at the movie theater Sunday don't seem to be going anywhere on their own.
Tuesday
Tuesday morning I cleanse, tone, Finacea, and liberally apply sunscreen to try and make up for the fact that I don't have time to apply moisturizer (and wait for it to dry). At work, I read a different skin care diary in which someone who clearly has more money and better skin than me also swears by salicylic acid for clearing breakouts. Even though the salicylic acid product is the only one in her routine I can remotely afford, I allow myself a brief moment of smugness. I also remind myself that fancy $100 skincare items have never done anything but made me break out.
Tuesday night, I cleanse/tone/Finacea, and add more spot gel (Clean & Clear) to those bumps on my cheek. I can't be sure if they're actually pimples or just rosacea bumps, but I feel hopeless if I can't even pretend I'm treating it. I tell myself I'll moisturize in bed, and as I'm sure you can guess, I do not. At 3am, I wake up, realize my mistake and moisturize. It's terrible.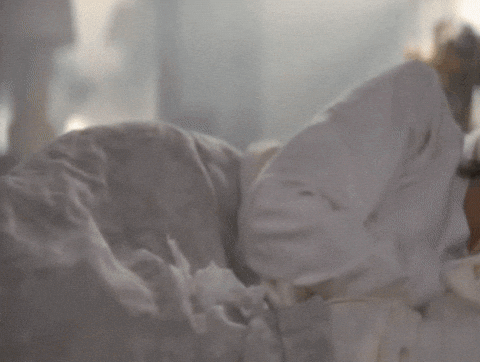 All in all, the moral of my not-so-exciting skin care routine is that I've (reluctantly) stopped chasing Instagram-perfect skin. And both my wallet and face are a lot happier for it. I don't use drugstore products because I'm low-maintenance and don't GAF. I use them because the alternative is spending $78 on a moisturizer that sits on top of my broken skin barrier and makes me break out. So if you have sensitive skin like me, remember that the #1 investment you can make is a dermatologist, and when you're rich, biannual microneedling and injections. Can't wait.
Images: Giphy (4)
7 Unexpected Reasons Your Skin Is Oily
So we've crossed the threshold of acne, aren't quite to the magical land of wrinkles, and are smack dab in the middle of oil world. I mean, don't get me wrong, I still get tons of pimples in my 20s, but my major skin issue rn is how f*cking oily my face is. It sucks, and if you're anything like me, you probably go through between three and 18 oil blotting sheets per day, and makeup slides off your face no matter the season. It's a terrible time in a betch's life, and it must be stopped. First, we must understand our enemies. Then we can defeat them. Here are some of the weird reasons your skin is oily and like you got smacked in the face with bacon. (Just me, then??) Read on to find out a few unexpected reasons your skin is oily and what, if anything, you can do about it.
1. Hormones
SURPRISE, SURPRISE! It's our baby-making hormones here to f*ck your life up once again. Basically, being on the pill, being off the pill, being pregnant, having your period, almost having your period, and everything in between can wreak havoc on your skin. Your sebaceous glands go into overdrive when our hormones are out of whack, which is one of the reasons your skin is oily as the most recent BP oil spill. Yay. Combat it with like, I guess not being female? Moving on.
2. Dairy
If you haven't put together the fact that your cheese habit is causing you to break out, then maybe you don't deserve clear skin. By the same token, according to Bustle, "levels of testosterone and progesterone—and nearly 60 other hormones—rise in the body when you consume dairy, causing too much oil to build up beneath the surface of your skin." In other words, maybe it's time to cut back on those late night milkshakes or glasses of whole milk you've been chugging while trying to fall asleep. Which, by the way, can also lead to troubled skin if your sleeplessness is being caused by stress. Guys, this is SO FUN.

3. Not Enough Moisture
Seems totally weird, but it's truer than my love for overpriced skin products. You need to use a moisturizer regardless of your skin type, period. Basically, if you don't your skin will freak TF out, be all like, "omg I'm not good enough" and then go f*cking nuts on oil production to make up for the moisture it isn't getting. If you do have super oily skin, don't get a thick cream to make up for all this stuff, though. Get a light, oil-free moisturizer with ingredients like glycerin that helps water stay in your skin, keeping oil at bay.

4. The Weather
Finally, I can blame the weather for my skin problems! Praise be. Of course, you're likely to see a bit more shine when the humidity index is over 100 percent in the summer. But the drying effects of winter can also cause your skin to dry out and, in turn, produce MORE oil to compensate. Combat that sh*t with a good moisturizer created especially for oily skin. Or just live in a bubble and never go outside—up to you.
5. Your Sheets
Please, please, please wash your bed sheets once per week or suffer the consequences. Not washing your sheets is like not washing clothes that you've spent 8-10 hours in every day and is so unbelievably disgusting considering the drooling, tossing, turning, boning, and all the other interesting habits that happen under the covers. Do you want your skin to lay in a puddle of drool? That's probably really good for it, right? Wrong. Make sure you're sleeping on breathable fabrics like cotton or, if you're fancy, grab a silk pillowcase that'll go easier on your skin and help chill out the oil over-production.
6. You Love To Drink
Yikes. BLAME IT ON THE AH-AH-AH-AH-AH-ALCOHOL. But seriously, Arleen Lamba for Bustle says, "when you consume alcohol your heat index rises, which means you actually do get warmer and sweat more." In other words, maybe curb the drinking for a week or three and see if your oil problem clears up a bit. Chug water, sleep, and eat green things to become a pillar of health and non-shiny skin. Your body is a temple, fam.

7. Stress
Oh, what a shocking addition to this list! Yes, it turns out that stress is a huge reason your skin is oily. Cool. According to Schlessinger for Reader's Digest, "'When we become stressed, the level of the body's stress hormone (cortisol) rises … this, in turn, causes an increase in oil production, which can lead to oily skin, acne and other related skin problems.'" SWEET. So I guess the moral of the story is to not get stressed out, cause if you get stressed out you'll get greasy and pimply and then, in turn, get more stressed out and the cycle will continue literally until you die, I assume.
Images: Chris Knight, Unsplash; Giphy (3)
The Best Face Wash For Your Skin Type
Like most people in this world, I really care about my skin. Despite my horrible attempts at clean dieting and exerting energy into anything that doesn't involve walking to the closest liquor store Starbucks, I try really hard to treat my skin like silk (@KrisJenner) by using only the best makeup removers, micellar waters, masks—you name it. Only the best for my prized feature. However, one of the hardest products to find that doesn't make my face have a mid-life crisis is a face wash. It's something we use everyday, so someone please tell me why it's so hard to find one that's just right for my skin type. *Sighs* Since I know firsthand how fucking stressful this can be, here are the best face washes based on your skin type. You can thank me later.
If You Have Oily Skin, Try…
This godsend of a face wash was made just for those who struggle to keep their faces looking shine-free all day long. Not only does it thoroughly clean your face, but it also reduces excess oil without drying your face out. Ugh, bless. It leaves your skin feeling v smooth and makeup-ready without any worries of looking oily af.

IMO, this is seriously the best and safest brand for your skin. I have almost everything from Cetaphil and have literally never been disappointed in the results. This facial wash is super gentle on even the most sensitive skin types and removes oil, so it can also control the shine on your face. It also happens to be a fab makeup remover, too.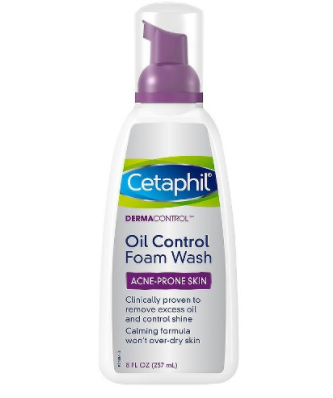 If You Have Dry Skin, Try…
Created specifically for those with super flaky skin, this moisturizing face wash adds a ton of the hydration you need while also preserving your skin's natural moisture. Since it's a foaming cleanser, it goes on with ease and leaves your face feeling amazingly soft afterwards.

This shit is formulated with five conditioners, so that's when you know it's luxurious af. The creamy gel cleanser soothes uneven textures, softens super dry patches, and clears up your pores ASAP. It's like, apparently made with some sort of ingredient that's also in contact lens solutions, so you can def use on your eyes for that mascara that doesn't gtfo.

If You Have Combination Skin, Try…
If you're kind of on the dry side but somehow a bit on the oily side as well (HOW THO??), this foaming cleanser gently removes a day's worth of grime, as well as the makeup you've been wearing for hours. It's totes refreshing and makes your face feel like it can breathe again without drying it out or making you feel moist. Ew.

Designed for all skin types, the best-selling Philosophy cleanser works well on those whose skin may be super dry and extremely sensitive, too. It's gentle on the eyes for removing your gothic makeup and gives your pores a much-needed deep cleanse. It's a fab toner and source of hydration, if your skin is suffering a bit come the colder seasons.

If You Have Normal Skin, Try…
The sulfate-free cleansing gel easily cleanses clogged pores and helps prevent future breakouts. It helps your skin retain natural moisture, as well as controls oil, so you're looking radiant in all the right ways. Plus, it reduces annoying inflamed areas and gets rid of buzzkill breakouts before you can even freak out about it.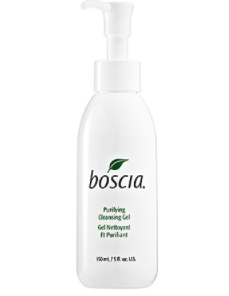 This face wash is ideal for those who have an equal balance of dry *and* oily skin types (lucky, betch)—hence the name. Since it's v gentle on the face, you can easily use just little, and it goes such a long way. It's only an added bonus that it functions as a makeup remover and leaves a refreshingly cool sensation when you're finished.

The One Face Product That Will Give You Clearer Skin Based On Your Skin Type
I think I speak for everyone when I say there's nothing worse or more embarrassing than visible sweat. It's obviously gross, very inconvenient, and like, literally so annoying. Sure, maybe it's a bodily function to keep us from overheating, but it's really so extra and unnecessary. Like, yes, thank you for letting everyone in my vicinity know I'm fucking hot as balls by making my face melt. Love that. By noon each day, my face is on its way to looking like a fugly greaseball, and although it feels like I've exhausted most remedies, I'm running out of patience to deal with this oily face bullshit. As much as it sucks to have the occasional oily face, it also blows to have to deal with dry skin, even after you've gone through bottles on bottles of moisturizers. Since winter is never going away, apparently (on the east coast, at least, so don't jump down my throat, west coast betches), those of you with mostly dry skin will need a savior ASAP, aka me. Below, I give you everything you need to prevent oily hot messes and dry af cracked faces.
If You Have Oily Skin, You Need: A Good Facial Cleanser
Good skin starts with the shit you're putting on it. Fucking duh. First things first, check to make sure you're using the right face wash for your skin. If you're prone to oiliness, be sure to opt for a cleanser with at least 2% salicylic acid, like Origins Zero Oil Deep Pore Cleanser With Saw Palmetto And Mint. This helps maintain a little oil (but in a good way) so that your skin at least keeps the natural stuff and you don't end up looking flaky.

If You Have Dry Skin, You Need: Intense Hydrating Masks
Washing your face is great. You're doing amazing, sweetie, but if you're prone to ultra flaky skin, you need a hydrating mask to lock in all of that moisture you're putting on. Not just any hydrating mask, but a super intense one that works immediately and has long-term results, such as Kiehl's Ultra Facial Overnight Hydrating Masque. Make sure to focus on extra sensitive and thin areas of your face like the eyes, nose, and chin.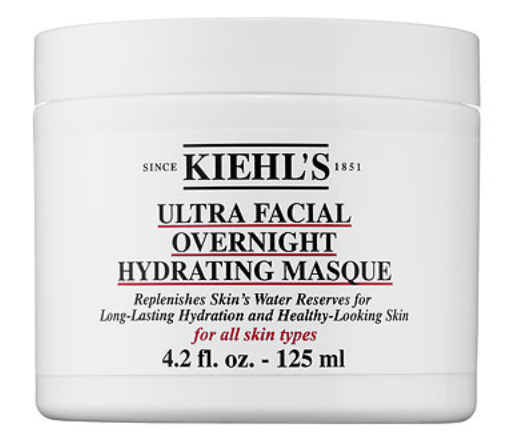 If You Have Oily Skin, You Need: A Cooling Facial Mist
Blotting papers are great and all, but going through millions of packs and growing pissed off at how much oil sits on your face clearly doesn't actually fix anything. To reduce shine throughout the day without ruining your makeup, buy a cooling facial mist or setting spray like Urban Decay Chill Cooling and Hydrating Makeup Setting Spray. Cooling your skin down throughout the day obvs minimizes your pores, which results in far less oily grossness.

If You Have Dry Skin, You Need: More Water
And I don't mean just chugging it on the regular. I mean, more water-based products, too. Since your face is clearly struggling to keep itself hydrated and moisturized, you'll need products that are full of good ol' H2O and designed to lock in necessary oils and hydration, like Neutrogena Hydro Boost Gel-Cream so, you're not cracking say crack again by lunch everyday.

If You Have Oily Skin, You Need: Oil-Free Everything
This is probs the most obvious of the bunch, but you'd be surprised and utterly disgusted to find out how much of your everyday skincare and beauty products rack up on oil. So goddamn rude. These are the reasons I have trust issues. Make sure you're using oil-free *everything* such as Clinique Dramatically Different Moisturizing Gel, BECCA Cosmetics Ever-Matte Poreless Priming Perfector, and Estée Lauder Double Wear Stay-in-Place Liquid Makeup to ensure you're not contributing to the hot mess that is your face.

If You Have Dry Skin, You Need: To Exfoliate Like It's Your Job
A big reason why your face is probs dry af is because your outer layer sucks, to say the least. All of your time and efforts aren't actually getting absorbed as well as they should to last, so be sure that you're exfoliating twice as much as you regularly would with a gentle scrub like the La Roche Posay Ultra Fine Scrub. This healthy route helps uncover new layers of skin and exposes the new, better layer to the much-needed moisture, water, and hydration you're putting on it.

Betches may receive a portion of revenue if you click a link in this article and buy a product or service. The links are independently placed and do not influence editorial content.