Welcome To Spooky Season: Weekly Horoscopes October 5-9
The universe is ringing in spooky season the best way it knows how: by turning us all into monsters. With Mars in Aries squaring up with Pluto in Capricorn, it's basically inevitable that you're going to be the most ghoulish version of yourself. Don't be surprised if the anger that's been simmering in your emotional cauldron bubbles up this week, or if you start throwing out curses like it's nobody's business. Blame it on that virgin who lit the black flame candle…
Aries

You know what's really scaring people this week? Your temper. Coworkers beware, because with Mars retrograding in your sign and Pluto firing up your career sector you have absolutely zero time for slackers, bullsh*tters, and people who still haven't figured out how to put themselves on mute. Honestly you might wanna draft up an "I'm sorry for my tone at the morning meeting" email now. You're gonna need it.
Taurus

Your dreams will quickly become a Nightmare on Elm Street if you keep letting your practical nature hold you back from taking risks, Taurus! Mars and Venus are both super-charging your imagination this week, which could go one of two ways. Either you let the inspiration flow and let your creative self take charge, or you spin out on an anxiety spiral about everything that could go wrong. Might I suggest the former?
Gemini

Time to finally face the monster under your bed, aka commitment. A relationship might be on the precipice of getting serious, or being trapped limbo forever. Now is the time to decide what it is you want, or to let the relationship go into the light. Rest in peace, former fling. You will be missed.
Cancer

Oh the horror! Your personal and professional life are about to get frighteningly tangled. This fight to the death that's raging inside you *could* lead you to bring your demons home with you, turning you into a true monster to be around. Check yourself, before you need to The Exorcist yourself.
Leo

Is a nefarious no-gooder taking advantage of your generosity? Really think about it. This week, there could be a villain in your midst. If you want to survive, you're gonna need to really take a step back and see the relationship for what it is. Chances are someone might be pulling the Scream mask over your eyes.
Virgo

While everyone else is getting hot-headed, you're getting hot bedded, thanks to Mars and Pluto. (Seriously, thank them.) You may be feeling a strong urge to jump your partner at every turn, or a new, intense attraction to someone in your circle. Just make sure Michael Myers isn't hiding in the corner watching you do the deed. We all know how that turns out…
Libra

Fall activities? Yes please! The mashup of Pluto and Mars has you looking for an adventure, and in October that can only mean one thing: pumpkin patches (and spiced lattes), apple picking, corn mazes, and maybe even checking out a haunted house, if you dare. Basically, get all the outdoor activities in that you can before it gets cold and COVID returns to seek her revenge.
Scorpio

The call is coming from inside the house, Scorpio! This week, you're that weird loner hanging out on the playground who everyone *thinks* is the killer, but really you're just tired and like wearing black. You may find yourself wanting to keep to yourself this week and fly solo, which is totally fine. People in groups are always easier to pick off, anyway.
Sagittarius

Proceed with caution, Sagittarius! Things may not be as they seem. This week, you may find yourself feeling like something is not right, meaning it might be good to take a second or even third look at things. Remember, slow and steady wins the race (and also survives until the end of the movie).
Capricorn

Mars and Pluto have you focused on casa Capricorn this week. It's time to get into the spooky season spirit. Adorn your living room with fake cobwebs, ceramic ghosts, and one of those motion-sensing witches that will scare the sh*t out of your roommate every time they go to the bathroom. If they don't appreciate it, tell them to get in the holiday spirit. Happy Halloween!
Aquarius

We know what you did last summer, Aquarius. No need to hide it. This week, you might find yourself in trouble from being too secretive with those closest to you, which actually makes you look sketchy as f*ck. Of course, everyone is entitled to their privacy, but people can usually tell when something is up. See also: everything the White House has said for the past five days.
Pisces

Who would you bring to your cabin in the woods? This is the perfect week to look at your inner circle. You know, the people you'd want on your team to fight against whatever impending doom will surely befall us by the end of 2020. Anybody who you wouldn't trust to tell you they've been bitten by one of the zombies can see themselves out. No need to waste your rations on that sh*t.
Images: Giphy (12)
Is It Cold Out Or Just Your Personality? Weekend Horoscopes For October 12-14
This weekend, the Sun collides with Pluto—like, not literally, but they cross paths in such a way that your emotional state can feel a bit off. I mean, right now, the Sun literally colliding with Pluto would destroy our solar system and probably put us out of our misery, but we're not that lucky. Instead, we'll deal with some emotional ups and downs over the weekend and move TF on, starting fresh by Monday. Here are your weekend horoscopes for October 12-14.
Aries
Think things through before crossing the line this weekend. A flirtation could finally turn into something more when you realize it's cuffing season get drunk at the pregame and spend the whole party making out. If it feels good, just go with it. If you're getting "just friend" vibes, you need to make that known.
Taurus
The Sun colliding with Pluto provides clarity for you on what's holding you back. Whether it's a bad relationship, a major you hate, or the fact that sweatpants are all that fits you right now, if you can make changes to improve your situation, you need to put it in motion over the weekend. Dump him, change that major, and switch to vodka sodas.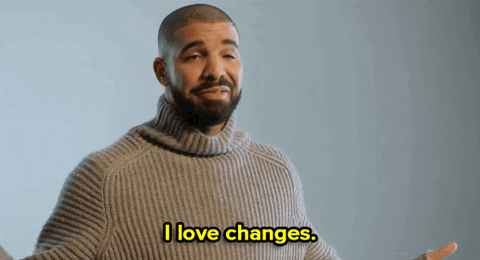 Gemini
This weekend, be on guard for hypersensitive behavior. Just because you don't get a joke in a group chat doesn't mean everyone has been hanging out without you. Just because your boyfriend didn't text you back immediately doesn't mean he's in a strip club in Vegas shooting craps and heroin. Like, calm down. You're *thisclose* to punching your ticket to crazy town all weekend long.
Cancer
For you, this weekend is all about controlling your attitude and outlook. You can choose to be the life of the party or a party pooper. You have a choice in whether you have FOMO from watching other people's Insta stories or if you go out and make your life the one people are envious of. Ain't got nobody to blame but yourself if your weekend turns out totally lame.

Leo
You have a lot of influence over your friends this weekend. Use your powers wisely. If your group can't pick what bar to hit first, you need to throw out a name. Oh, and you'll probably be responsible for activity suggestions and making the brunch reservations. So to answer your question, yes, you really do have to do everything for these sheeple.
Virgo
You're super trustworthy and someone others can rely on. Unfortunately, not everyone in your life is the same way. Keep your expectations realistic this weekend. Like, don't expect your boy-crazy friend to ditch the convo she's having with a random hottie to go with you to the bathroom, even though you would totally do that for her if she asked.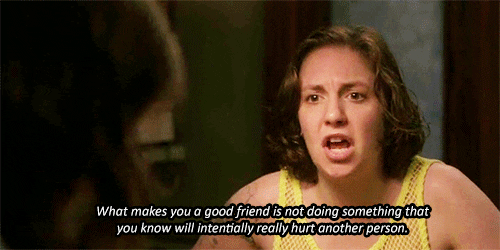 Libra
Earn some good karma this weekend. Bad behavior towards others brings bad repercussions. Don't kiss a guy you know has a girlfriend, even if she sucks. Don't skip buying a round at the bar. Don't cheap out and not offer to pay for part of the Uber. Trust me, you'll want people to think you're a team player in the near future.
Scorpio
The only things holding you back from getting what you want this weekend are your self-imposed limitations. Wear that trend you've been wanting to try even if you're not convinced you have the body for it. Talk to the guy you think is out of your league (he's not). Oh, and definitely party like your alarm isn't going to go off in the morning.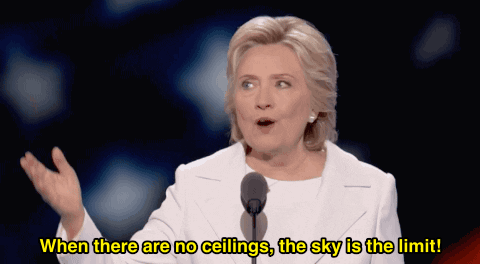 Sagittarius
There's pretty much no use keeping your feelings under wraps any longer. Any feelings you've been hiding will come out this weekend. Your passive-aggressive texts to your roommate could turn into a full blowup. Trying not to tell your bf you love him will be pointless if you drink, like, at all. You're literally teeming with emotions and you have to get them out this weekend.
Capricorn
The Sun colliding with Pluto this weekend can trigger your need for control. Don't get your undies in a bunch if your friends are taking for-f*cking-ever getting ready to go out. You don't want to be the girl who always orders the Lyft too early. Grab a drink, sit back, relax. You don't need to be the master of ceremonies of the weekend. Just go along for the ride.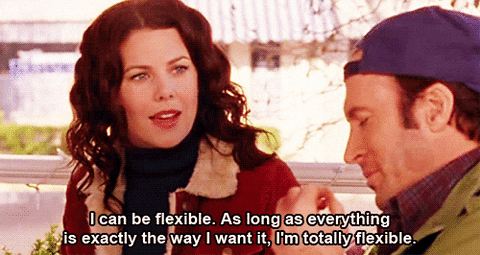 Aquarius
It's a great weekend to make bold moves. Wear a trendy dark lip even if it smears all over as soon as you eat or drink something. Sport an outfit that would make your dad offer to buy you something more modest. Putting it all on display will attract just the kind of attention you've been craving, which is all of it—all the attention.
Pisces
You're usually someone who looks at a situation from all sides, but this weekend you're willing to jump right in. That's fine. I mean, sometimes you just need to go with what you feel. Do what your heart tells you to do. Unless you heart tells you to like, do crystal meth or punch a cop or something, then you need to listen to logic and not do that. Definitely don't do that.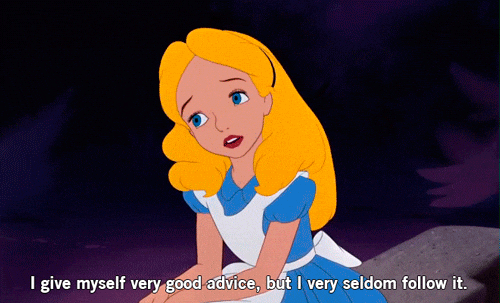 Images: Giphy (6)
Blame All Your Problems On Scorpio: Weekly Horoscopes For October 8-12
We all know our Scorpio friend is the shadiest in the friend group. All signs will solemnly swear they're up to no good with Mercury, Venus, and Jupiter in Scorpio this week. Prepare to leave your friends on read and ghost like Halloween is tomorrow and not weeks away. If your hair seems frizzy, don't blame the humidity, it's just full of secrets. Here are your weekly horoscopes for October 8-12.
Aries
The energy from Scorpio this week pumps up your sex drive. Remember that we're weeks out from Halloween when you pick your costume this week. You might want to reconsider the lingerie and animal ears, because even though you feel like a sex kitten right now, two weeks from now you might be giving off more cat lady vibes.
Taurus
Scorpio grabs hold of planets directly opposite your sign this week. Venus opposite your sign sounds like a bad thing, but it totally isn't. Venus 180 degrees from Taurus smooths all your relationships, even with your enemies. Maybe it's time to buy that person you hate a round at the bar and talk things over. At the very least, you probably can find common ground in equally hating someone else even more. The enemy of my enemies is my friend, right?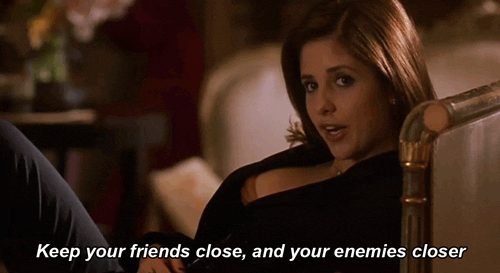 Gemini
The New Moon is in Libra for the next two weeks. For you that means a new cycle of romance and creativity. With all the sh*t going on in secretive Scorpio, you'll want to keep any new interests or projects under wraps until you feel it's time to go public. After all, your friends don't need to know every single thing going on in your life, do they?
Cancer
You're, like, really lucky this week. The party of planets happening in Scorpio promotes your own kind of party as well. You'll have parties, vacations, and romance to attend to. The hardest part of all of this, actually, is that you might have a hard time penciling it all in. Prioritize based on what sounds like the most fun and send the others your regrets and apologies.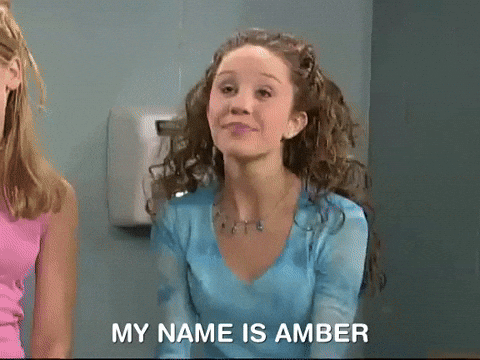 Leo
The New Moon in Libra for the next two weeks revs up your brainpower. It's like you've found the perfect combination of caffeine and Adderall. But instead of thanking your dealer, you can thank the planets for your newfound clarity and insight. It's a great time for you to take test, give presentations, and collect accolades for being so goddamned amazing.
Virgo
This might sound totally lame, but hear me out. The planets collecting in Scorpio right now make you better at the dumb sh*t you have to do every day. That might not seem like a big deal, but when you look back on this week, you'll be thankful you actually got your ass to things on time, didn't spill anything on your outfit, and cooked something that didn't belong in the trash,

Libra
The Sun is still in your sign, shining on you and bringing good things your way. The New Moon is also in your sign for the next two weeks, pushing you to embark on a new journey. This means you don't have to be so suspicious of new romantic interests in your life. As long as you don't start dating a DJ or a magician, things will probably go pretty smoothly with this one.
Scorpio
You shady betch. With Mercury, Jupiter, and Venus in your sign, you have all the power over what happens to you this week. And since you're a Scorpio, you don't have to share your secrets with anyone. Be on guard for the evil eyes of jealousy, though. Other signs will crave what you have without the resources to get it.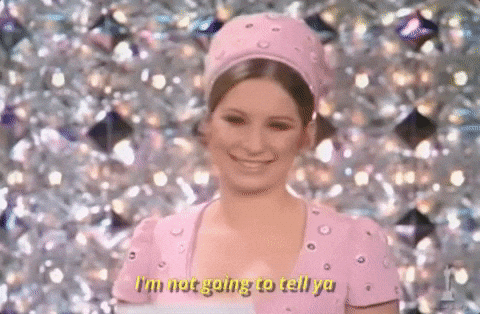 Sagittarius
The activity in Scorpio takes place in a secret part of your chart. Since Scorpio is already the shadiest of the signs, it's like secret inception happening with you. You might not even know what you're hiding from yourself this week! Just, like, let your bestie track your iPhone or something if you plan on getting into something you don't want people knowing about. Better to have her catch on than wind up as the subject of a Law & Order episode, right?
Capricorn
Your reputation could not be better right now, so don't f*ck it up. The Sun continues shining a flattering light on you, so as long as you keep doing what you've been doing, you should be okay. A few rules to live by: never be the last person to arrive at work, don't RSVP and then not show up, and don't be the drunkest girl at the party (second drunkest is ok).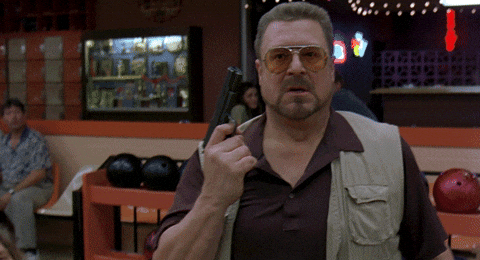 Aquarius
The happy gathering of planets in Scorpio sit at the top of your chart this week. The heightened role Mercury plays in your life this week will be important to your career. It encourages you to make some plans, set goals or some sh*t. With the luck of the other planets smiling down on you, whatever you put in motion this week will be #blessed.
Pisces
The New Moon in Libra brings to light something you've been keeping from yourself. So if you have some strange feelings bubble up, that's totally why. Likewise, the planets in Scorpio encourage you to keep those things on the DL. It might be wise to fight those emotions and share how you feel with someone you trust. It's better to get it out in the open than ugly cry alone at night while you eat those feelings. K?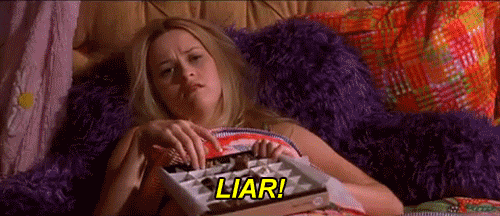 Images: Shop Betches; Giphy (6)
You Better Work, Betch: Weekly Horoscopes For October 1-5
If you thought you were busy last week, you don't even want to know what's in store for you now. Surprise, b*tch. The Sun and Mercury are in Libra making people happy, which is good. Happy people just don't shoot their husbands. Jupiter and Venus are in Scorpio which are a catalyst for sex, drugs, and rock and roll. Oh, and Saturn is in Capricorn, which means, in the words of Britney, you better work, b*tch. Here are your weekly horoscopes for October 1-5.
Aries
Saturn at the top of your chart serves as a reminder for the harvest. In other words, you need to be reminding people of the sh*t they owe you this week. Ask your roommate if you can borrow her really expensive dress because she owes you after that time she threw your cashmere in the dryer. Make your boyfriend take you apple picking because he agreed to do while he was blacked out that one time. Whatever little seed you planted in the past need to be collected on now. You're kind of like a loan shark of favors this week.
Taurus
Venus opposite your sign sweetens your work life and dealings with others, while the Sun and Mercury put you to work. This is the best time for you to be assigned a dreaded group project because you probably won't want to murder everyone you deal with, and you're just motivated enough to put together something great while dealing with bullsh*t from others.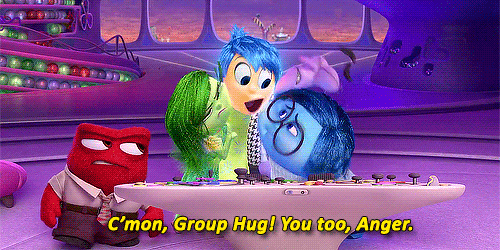 Gemini
Mercury is pushing you to play mind games this week. (As if you needed an excuse to f*ck with people's heads.) But if you don't want to make others feel like they're in an episode of Black Mirror, you better watch yourself. Be careful, or you'll be setting traps for you boyfriend in the form of weird and confusingly worded questions. That poor guy doesn't stand a chance.
Cancer
You might have a hard time focusing this week. You'll definitely be busy, but Venus and Jupiter are pushing you off on fun diversions instead of keeping you on task. Even if you have a big project at work, your boss is more likely to look over your shoulder as you spend all day plugging in dates and locations to Google Flights to plan your next getaway.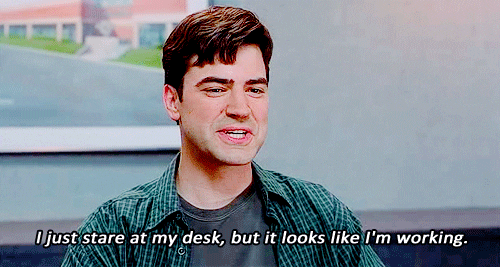 Leo
Girl, this is the week you stop pushing people away. Mars finally moves out from being opposite your sign, so you can stop alienating yourself from others. Let a guy buy your drink at
happy hour
. Make plans to attend that bachelorette party with your college friends. If you feel like you've been excluded or singled out lately, it's actually your own damn fault.
Virgo
The Sun and Mercury are in your Money House, stoking your desire to boost your money-making abilities. This is the week to finally start that Etsy shop or side hustle. As I always say, there really aren't enough overpriced watercolor paintings and macrame creations on the market right now.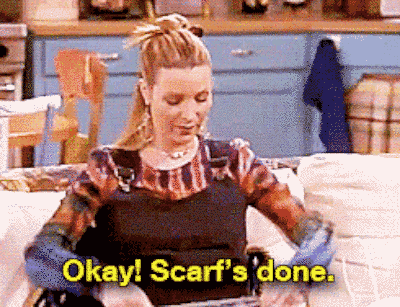 Libra
This is an excellent week for you, Libra, because both the sun and Mercury are in your sign. The sun, like coffee, recharges you and gives you more energy to do dumb sh*t. Mercury makes you talkative and a go-getter. Mars is in your corner too, inspiring you to actually leave the house and be social… for once.
Scorpio
Mars continues to f*ck things up in your life this week. It makes chaos in your home life. Whether you're dealing with BS from roommates or family members, rest assured that next month looks a lot better for you. So, like, you only have to deal with hearing Kaitlin and her boyfriend have sex every night for six more weeks before they break up. Bad for Kaitlin, great for the bags under your eyes.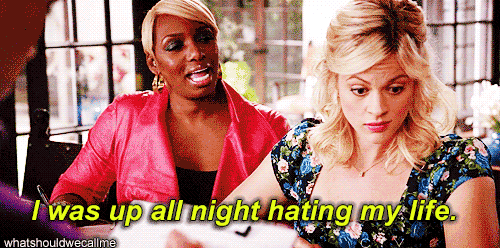 Sagittarius
Mars continues to invigorate your communications, making you effective at getting your message across. If you work in PR or just give a sh*t about your social media following, this is a great week for you. Likes will flood in. Followers will come easy. You'll look like you actually know what the eff you're doing. Must be nice.
Capricorn
This is the week for you to really have it together in front of bosses, professors, and any other type of authority figure. With the Sun at the top of your chart, the spotlight is on you. You might want to actually show up on time for work and maybe also bring your boss a coffee. You might look like a kiss-ass, but this is the week to pucker up.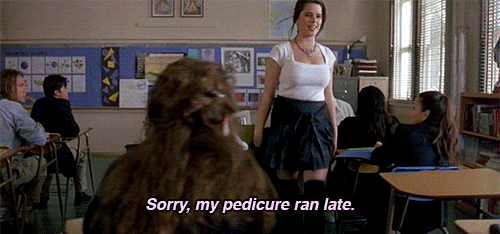 Aquarius
Mars gives you a boost of energy this week, but you need to be cautious. Your fervor to kick ass and take names could come off as a little overbearing. People will say they admire your passion and drive, but then they'll totally talk sh*t about you for being annoying and pushy. You've been warned. These hoes ain't loyal.
Pisces
The Gemini Moon in your domestic realm means things will not go as planned at home this weekend. Double-check the alarm on your phone and set a backup if you have an early morning meeting you can't miss. Also, stock up on
dry shampoo
and makeup remover wipes. If there was ever a week for you to lose hot water, this is it.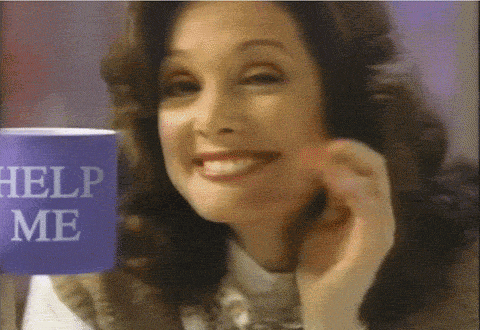 Images: Mike Von / Unsplash; Giphy (6)