Things We Have Learned From This Sh*tshow Of A Year
Presented by Plan B One Step
So how about 2020? It goes without saying that this year did not go as planned for any of us, from our travel plans, to our careers, to our personal lives. Nothing but mess, all around. I think I can speak for everyone when I say I'm very ready for 2020 to be over, and hopeful that the new year will be just a little less depressing.
Obviously, the calendar flipping from December to January isn't going to magically change anything, and I realized long ago that New Years Resolutions are kind of a scam (sorry, but it's true). But that doesn't mean we can't take a look back at this disaster of a year and take some positive lessons forward into 2021. I'm trying to be positive here — I'm manifesting "I've Got This" energy — so let's just do our best to figure out what we've learned from this sh*tshow of a year.
Don't Book Vacations Too Far In Advance
With the way this year has gone, I'll be wary of booking anything too far in advance for the next few years. When it comes to planning trips, there are obviously financial and logistical benefits to making arrangements earlier rather than later, but it's a good idea to balance your Type A tendencies with the reality that anything could happen. If you were one of those people who had to cancel six different trips this year, you should probably slow your roll. You don't need to wait until the last minute to score a flight or hotel, but you also don't need to plan your trip down to the minute six months before you depart. If something goes wrong, you don't want to be on the phone all day with various companies begging for your deposits back. 
Always Keep Extra Toilet Paper In Your Closet
Growing up, my parents always kept a closet fully stocked with household items — extra toilet paper, boxes of tissues, cleaning supplies, paper towels — whatever you could think of, there was almost always an extra month's worth on hand. Somehow, that way of thinking wasn't passed down to me, which led to some genuine moments of panic this spring when I had to pray that my toilet paper order would arrive before I completely ran out. It wasn't a fun feeling, and I have finally learned my lesson. Now, I buy the big packs of toilet paper, and I actually pay attention to when I'm on the last roll. 
Have 3 Meals You Actually Know How To Cook
If you're one of those people who can just throw a bunch of random ingredients together and make a delicious dinner with no plan, this has really been your year to shine. For the rest of us, being forced to figure out every meal for several months with little to no useful cooking knowledge has been a struggle. It can be fun to try new things or get creative in the kitchen sometimes, but going forward, it's important to have some meals that you can throw together, even if you're not really in the mood to cook. Learn how to make a perfect omelette (for breakfast or dinner), or finally use the family sauce recipe that your mom sent you back in March. Your bank account will thank you, because those endless delivery charges definitely aren't helping you stick to your budget.
It's Really Okay To Cancel Plans
Obviously, it sucks when big plans like trips and weddings don't happen, and it's not fun when  you don't get to see your friends for months. But this bizarre year has also made us appreciate quiet nights at home and relaxing weekends alone, and I'm excited to take that energy into next year. Hopefully we can go back to enjoying fun things like parties, concerts, and — if you can even imagine — normal dating, but there's nothing wrong with balancing your introverted and extroverted sides. Obviously, you should still be considerate and give as much notice as possible if you need to cancel, but you don't need to feel lame because you want to get eight hours of sleep on a Saturday night.
Always Be Prepared With Plan B One-Step ® Emergency Contraception
If this year has taught us anything, it's that we need to be as flexible as possible. Some things are impossible to see coming, but that doesn't mean we can't try to be prepared for whatever life throws at us. That's why it's important to know about Plan B emergency contraception. If you have unprotected sex and need to take emergency contraception, for whatever reason — like the condom broke, or maybe you missed a pill — you can rest assured knowing that Plan B is the #1 ob/gyn recommended emergency contraception brand. It helps prevent pregnancy before it starts when taken within 72 hours of unprotected sex or birth control failure. And, the sooner you take it, the better it works. It works by helping to prevent pregnancy before it starts by temporarily delaying ovulation (no egg + no fertilization = no pregnancy). Taking Plan B won't affect your future fertility. You can get it at all major retail stores (like Target, Walgreens, CVS, Rite Aid, Walmart) — just look in the family planning aisle. No prescription, ID, or age requirement. With Plan B's "I've Got This" attitude, a few recipes, and a lot of extra toilet paper, we can make 2021 a great year (or at least better than 2020, right?).
The Best New Year's Eve Movies To Watch At Home This Year
One of the reasons why New Year's Eve is one of my favorite holidays is because you never know what to expect, *sigh* but this year isn't like the others… As we are all aware, celebrating New Year's Eve this year will be a lot different than what we are used to, and we just have to make the best of it. That's why my winter break has been filled with quality family time watching holiday movies in the comfort of my home, and I have been loving every minute of it!  
So I figured this would be the perfect time to give you my favorite NYE movies that will get you in the spirit of the new year. For anyone that is looking for a classic, a romantic comedy, or a crime/thriller/suspense film, look no further!
'New Year's Eve'

This is a given. The star-studded cast is giving all of the NYE vibes that we can't really have this year, so it's the perfect substitute. If you are a Love, Actually fan and you're all about the multiple storylines that eventually come together at the end of the movie, this one's for you. Ever since this movie came out, I don't think I've ever gone through the holidays without watching it!
'Bridget Jones's Diary'

I think I can speak for everyone when I say that we can all relate to Bridget Jones to some degree. After her parents' New Year's party, she decides to keep a diary to track her New Year's resolutions, which include losing weight, quitting smoking, and finding the man of her dreams. But shortly after, she ends up being stuck in a love triangle with her childhood acquaintance Mark Darcy and her boss Daniel Cleaver (so basically, all of us trying to stick to our own resolutions). 
'About Time'

How could I not include a rom-com with Rachel McAdams? For any of you that may not know this movie, the main character Tim Lake learns from his father that the men of his family have the ability to travel back in time. When Tim first tries it at a family gathering on New Year's Eve, he decides he'll only use it to improve his love life (if only we had the ability to do the same). 
'The Godfather Part II'

For anyone that wants to kill time on NYE and forget 2020 ever happened, this movie is over three hours long and it will definitely take your mind off everything. I'm all for classic, intense films, and the fact that this has an iconic cast with an eventful New Year's party makes this a must-see around this time of the year.
'When Harry Met Sally'

Whenever you last watched When Harry Met Sally, it's always time for a rewatch. Billy Crystal and Meg Ryan (aka Harry and Sally) share a car ride to New York City, and they basically have nothing in common. Throughout the movie, over a span of 12 years, Harry and Sally run into each other at the most random times, and we see their relationship grow and evolve, all leading up to a New Year's Eve party. This one gives me all the feels.
'Sleepless In Seattle' 

You can never have too many Meg Ryan movies, right? Anyone that loves When Harry Met Sally will also love this timeless classic rom-com. This love story is a total must-see and will definitely get you in the mood for the new year.
'High School Musical' 

Before you start asking questions, just remember that the beginning of this movie takes place on NYE, where Troy and Gabriella have their fateful first meeting while on vacation. I honestly look for any excuse to watch this Disney Channel classic. Whether you're celebrating solo or in a small gathering this year, this movie is great for anyone that is looking for a singalong film to end 2020 on a positive note!
Images: Disney Channel; Giphy (7)
What Your New Year's Eve Outfit Says About You
Like blue cheese, people either f*cking hate or love New Year's Eve. I, for one, fall into the latter category, even though it's kind of off-brand for me. I generally skip any sort of outing at which I am forced to listen to Top 40 and see youths make out, but there's something about New Year's Eve that I truly love. Maybe it's the open bar, or maybe it's the outfits. If you know me, and most of you prob do by now, you know that my general uniform is jeans and an oversized white T-shirt, but on this particular holiday, I go all the f*ck out. Short dress? Check. Sparkles? Sure. Five-inch heels? Why the hell not? I'm just now realizing that I described an extra from the set of Wolf of Wall Street. Whatever, I'm not mad about it.
My point is that on New Year's Eve, anything goes, which means your choice of attire is truly up to you. So whether you're like me and like to get dolled up like it's the night of the big dance at Rydell High or you aim for something a little more low-key, this is what your NYE outfit says about you. 
Sequins

Forever21 Sequin Bodycon Mini Dress
I know I said I am a firm believer of sparkles on this day, but let me just state for the record that sequins and sparkles are different. IMHO, any piece of clothing with sequins on it is from Forever21. Even if it's Chanel, it might as well be Forever21. If you're rocking sequins on NYE, you're either a hipster who lives for irony, or you're a vanilla traditional gal who goes to the types of parties you see in every tampon commercial/episode of The Bachelor featuring a live performance by some Tim McGraw knock-off. Sequins, to me, are like Kanye West: they either need to somehow make themselves cool again or make it be 2006 again. 
LBD

Likely Alia Puff-Sleeve A-Line Mini Dress
If you're wearing an LBD out on the town, you're a Meredith Blake type who knows that a bunch of dudes and probably a few ladies are checking you out as you walk by. I support you. The type of woman who wears an LBD to a NYE party is radiating Audrey Hepburn in Breakfast at Tiffany's vibes and I absolutely stan Holly Golightly. An LBD on any occasion is classic, but on NYE, it demonstrates sexiness with a tiny but of restraint. Like, you may take five straight tequila shots, but you won't go for the sixth. And when you puke, you'll do it in a toilet like God intended.
Jumpsuit

If you are wearing a jumpsuit to a NYE party, you are a girl who wants to f*cking dance and take a ton of photos. You will sacrifice practicality for fashion and risk getting walked in on butt naked in the bathroom if it means you'll look so hot that you get a "happy new years" text from your ex.
T-Shirt

Madewell Rivet & Thread Ex-Boyfriend Long-Sleeve Tee
If you remember from a few paragraphs ago, I love T-shirts. But even though I wear one almost every day, I've never been told I look good in them. Then again, nobody wears a T-shirt to look good. You wear it because it hides your holiday bloat and you don't feel like picking up your dry cleaning… or maybe that's just me. The girl who shows up to a NYE party in a T-shirt probably just came to nurse a martini and Irish exit before the ball even drops. She'll tell everyone she's in the bathroom when they ask where she is, and while everyone else is on the verge of checking themselves into the hospital the next day, she won't be a sliver of hungover.
Anything Else

Zara Floral Printed Flared Pants
I know this seems really broad, and it is, but things that fall into this category include, but are not limited to, floral, tuxedo jacket dresses, one-sleeved tops, silk trousers, you get the point. If you're wearing something that doesn't fall into one of the other categories, you want people to ask you where your cool dress is from so you can say something like, "I don't even remember! I think I got it in Paris, but I'm not sure!" when you definitely ordered it on Rent the Runway for this specific occasion. Miscellaneous pieces are not necessarily bad, they're just unexpected, and you thrive off that element of mystery, even if you have to put in a lot of effort to seem ~mysterious~. You're the type of person who would dress as some elaborate pun for Halloween just so you could spend the entire night explaining it to anyone who glances in your direction.
Images: BoConcept / Shutterstock.com; Forever21; Bloomingdales.com; Parker; Madewell; Zara
Betches may receive a portion of revenue if you click a link and purchase a product or service. The links are independently placed and do not influence editorial content.
Here Are Your Final Weekend Horoscopes Of 2017
Another holiday weekend you can't wait to not remember. Without further ado, here's how you'll be ringing in 2018 according to the stars.
Aries
Maybe you've binged The Good Place a little too hard this winter break, but you're thinking a lot about whether or not you're a "good person." I mean, sure, you could donate some of your Christmas/Hanukkah money to charity this weekend, but making a significant personality change is what resolutions are for. End 2017 the way you started: selfish and drunk.
Taurus
The moon is in Taurus. When this shit happens, you're prone to being a little more emotional than usual. You might even, for instance, make some large, sweeping, emotional confessions that you wouldn't otherwise make. Maybe just take precautions so that you're not telling a Tinder date that you love him on New Year's Eve.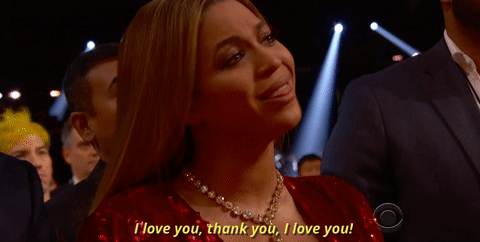 Gemini
Your practical side comes out this weekend, even though the moon being in Taurus is pushing you to be a little bit more sentimental than normal. Sure, you want to look back on the memories of 2017 fondly, but there's probably a lot of other shit you wish you could, like, not remember. This weekend, drink to forget.
Cancer
Your weekend horoscope indicates that you're in the mood to do something good for someone who is far away. Please don't let that good deed be sending nudes to a guy you met on a cruise once. Instead, like, text an old friend you haven't talked to in a while. You'll feel better about yourself and won't end up on a revenge porn site. It's a win-win.

Leo
Energetic Mars in your domestic realm sitting in position to Neptune gets you fired up to unravel a mystery. Get out your FBI hat, you're about to do some Kim Kardashian-level snooping in order to uncover one last scandal in your friend group by the end of the weekend. This way, you know who to really trust as you enter 2018.
Virgo
As one of the most skeptical signs in the zodiac, you try not to get your hopes up for New Year's Eve. I mean, like, if you never get your hopes up, you can't be disappointed. Don't let your status as the NYE Grinch ruin the fun for your besties, though. Fake like you're into the pomp and circumstance for the sake of your friendships.

Libra
You're a moody little monster this weekend. Tell your friends and loved ones that it's not your fault the moon in Taurus makes you weepier than the end of Marley & Me. And since the moon in Taurus is also in your house of transformation, you'll probably be annoyingly chanting "New Year, new me" all weekend long.
Scorpio
Tell your boyfriend to be prepared to end the year with the absolute neediest version of you. With the moon in Taurus and your house of partnership, you'll want more attention, which, let's face it, is a lot of fucking attention. Fight the urge to be extra clingy or you could end up with no one to kiss at midnight.

Sagittarius
You're putting the feelings on pause until 2018. Actually, you're one of the only signs who can successfully beat the emotional pull of the moon in Taurus. So good on you for being a cold-ass bitch while everyone else is being sappy and gross. You'll be the only stable, practical one in your friend group come New Year's Eve.
Capricorn
Your take-charge attitude is on full display this New Year's weekend as you're the one responsible for rallying the troops for a good time. It might benefit you to take suggestions from the group instead of planning everything on your own accord. That way, if people don't have fun you have someone else to blame. You're welcome.

Aquarius
Your mind has been on a crazy winter break. Like, check right now, do you even know what day it is? That's what I thought. Your Sunday scaries are going to be even more scary on Monday with a whole year looming ahead of you. Make moves to get your shit back together before New Year's Eve to take some of the stress off before heading back to the real world.
Pisces
You'll have a hard time deciphering truth from feeling this weekend. With the moon in Taurus, you'll be a little more emotional this weekend. That's totally fine, but don't let your emotions totally dictate (and dick over) whether or not you have a good time this weekend. Try to focus on facts and not just how your feel and you'll be a much happier drunk on NYE.

5 Dresses Under $100 You Can Still Get In Time For New Year's Eve
Now that Christmas is over, we're all in panic mode for New Year's Eve because just like every year, we def left it for the very last minute. Like, story of my fucking life. Trying to figure out which overpriced nightclub you're blacking out at is a headache in and of itself, so trying to find a somewhat cheap outfit is nearly impossible. The countdown to 2018 is only a few days away, so we're honestly left with two options: Actually pay for the express shipping, or leave the house and join civilization by going to a store in person. Since post-holiday season calls for sales that are too good to be true, some of our fave stores are making life just a tad bit easier for us and our new gift cards. Whether you decide to hibernate and pay a few extra bucks to get that shit delivered to your door, or muster the energy to fight the crowd, here are 5 dresses under $100 that are hot af and still in stock just in time for New Year's Eve.
A velvet bodycon basically says you're hitting the open bar from the minute it begins. This chic Merlot shade is totally flattering for the season and features a party-ready open back.

This is essentially the perfect balance of cute, classy, and sexy. The midi length dress comes just above the knee, and is outlined in scalloped lace without fully exposing any butt cheeks or nips.

If sequins aren't your thing, but you still want to sparkle (and look skinny) all night, this super festive black and gold fit-and-flare is ~the one~. With a seamed waist and scalloped neckline, throw on your best heels, add a dainty necklace, run a wand through your hair, and you're ready to throw back watered-down drinks.

I know it's the holiday season and all, but honestly, with the amount of red dresses I've seen as of late, it's looking like red is the new black. It's a classic shade no one can ever go wrong with (especially if you just really like attention) and this cold shoulder dress ties in all of this year's best trends. It comes with a choker neckline and dramatic sleeves in a flattering crepe material, so whether you remember making it to midnight or not, you'll know you looked good regardless.

This halter neck cocktail dress is covered in sequins that are (thankfully) all in black, so it's not like, too extra to wear out. It still comes with a glam-ready design and delicate detail so it'll look v good in all of your Instas—flash on, of course.

New Year's Eve Makeup Looks That Are Guaranteed To Get You A Kiss At Midnight
Stressing over New Year's Eve makeup is seriously underrated. Everyone preps for the big night by blowing money on a sequin-covered dress (that they'll only wear maybe twice a year) and a fresh blowout. However, does anyone actually take into account how important your makeup is? If you plan on going big, it only makes sense that your face says the same thing. I mean, it is after all, the very first night of the new year, aka a big fucking deal. This means you'll need to look ~on point~ for everyone you'll be spending it with and the army of skanks that follow you on Insta. If you haven't even begun thinking about WTF you're doing for NYE, not to mention which eye shadow you'll be using, NBD. I've found five makeup ideas that are the perfect inspo you need to get started.
1. Smokey Eye

This is one we're all too familiar with, but can hardly pull off without looking like we have two black eyes. Whether you want to go dark with blacks and grays, match the scheme of your outfit, or do something in between and neutral, make your life easier by using a colored sculpt pen like Burberry's Eye Colour Contour Smoke & Sculpt Pen to blend the shades together seamlessly.
2. Glitter Fest

NYE is always about all that glitters. Even if you hate wearing dresses that are extra af, you can obvs still low-key incorporate a full-out glitter fest with your makeup. After using whatever color you wish as the base, add glitter eyeshadow right on top (try Urban Decay's Moondust Eyeshadow in any of the bajillion colors offered). You'll have everyone's eyes on you the whole night, regardless of what you wear. Jeans and a crop top? Still staring at you.
3. Bold-Colored Eyeliner

Maybe you just really love makeup, or I guess you just like the attention. If you're looking for something bold, finish and wing your go-to liner with a bright af color. Urban Decay Razor Sharp Water-Resistant Longwear Liquid Eyeliner comes in a ton of bold colors and goes on seamlessly. Use a complementary shade like red, blue, or violet so it doesn't look like a Halloween costume.
4. Red Lip

When in doubt, just do a red lip. It's the most basic, yet classic look for a reason. I get it, no one has time to make a masterpiece out of a million eye shadow colors. Apply a neutral shade on the eyes and finish with everyone's fave red, Rouge Dior.
5. Natural

My personal favorite, this is a look that will get a ton of compliments after only putting in the minimal effort. It's not so much an "I just woke up like this" look because this is like, New Year's fucking Eve, but it's so simple, you can't fuck it up. All you really need is a decent contour, a true nude palette (preferably one with a hint of shimmer) like the Too Faced Natural Love Palette, and the most basic af rose gold lip shade.
Image: Andreas Fidler / Unsplash
What Your New Year's Resolution Says About You
Ah, New Year's Eve, the universally appealing fuckboy. The other 364 days of the year, we all sit around agreeing that NYE is a trash holiday, guaranteed to let you down—but as the 31st approaches (or that fuckboy sends out a " u up?" text), we're suddenly, inexplicably dashing out to buy sequined dresses, eyes swimming with the vision of the perfect kiss at midnight. We've discussed how the "new year, new me" trend is utter bullshit, but there's something about getting to do January ALL OVER AGAIN that makes us feel like this time, it could actually be different. You definitely want 2018 to be different from 2017 in SOME way. Here's what your resolution, official or otherwise, says about you.

1. Lose Weight
The biggest thing this New Year's resolution says about you is that it's almost definitely not the first time you've made it. I, for example, made this resolution for a full decade before admitting to myself that it was the least effective weight loss strategy I'd ever tried. Basically, if you need the push of a new calendar year to make actual changes in your diet and exercise regimen, you probably weren't that motivated to begin with. And if you don't believe me, just ask the fitness industry, whose business model literally depends on you breaking this resolution before January ends. Also, you're probably in college and haven't yet realized that losing 10 pounds won't change your life like you think it will; at best, you'll just get a few more hate-glares from women on the street.

2. Save Money
Like weight loss, this kind of resolution is suspect if the only push for you to save money is the fact that there's now an "8" where there once was a "7." But feasibility aside, this goal likely means that you're scheming on some front—whether you're saving up for a house, looking to upgrade your wardrobe, or just trying to live a little less paycheck-to-paycheck in 2018. Either way (and IMO, regardless of how well you uphold it), this resolution means you respect yourself enough to have grown-up goals and rely on your hustling abilities to provide a better quality of life.

3. Get Married
If you're in a couple, this has probably been your goal for most of the past year, but your partner's not quite as keen on it as you are. But being the Type-A betch you are, you've known the age at which you want to get married and start breeding since you were six, and you're not going to let something silly like "financial concerns" or "not being that in love" slow you down. If you're single, you probably talk more about being single than most other things, and your (mostly married) friends' facial expressions have slowly morphed from "kind pity" to "my husband and I are going to laugh about you later." Basically, these resolutions make me sad because you're ultimately saying that you want someone to want to marry you—and that's not something you can "achieve."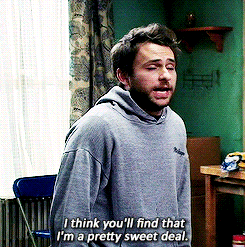 4. Travel To A New Place/Learn A Language
On the surface, your life probably looks totally together. You have a job and a 401k, your clothes usually don't have food stains, and your relationship status does not induce bi-weekly tears. BUT, deep down, you have a sense of being cosmically unfulfilled, and rather than do the work of seeking therapy being honest with yourself and figuring out why that is, you do what all basic betches do and decide that 10 days in Paris will renew your sense of adventure and zest for life. Ironically, you are probably the most likely to get married within a year because you're so determined to find yourself, and there's nothing guys like more than a girl who acts like she's not trolling for peen while going to European bars alone.

5. Advance Your Career
First of all, congratulations on having a career, or at least an idea of what you would like your career to be. Sadly, this type of resolution is usually preempted by getting laid off, working a job you hate for years on end, or being broken up with and deciding to "throw yourself into work." People who are well-established in positions where their only goal is to move up the corporate ladder traditionally understand that the first week of January does not function as a parade of junior executives marching into their supervisor's office to demand promotions, so making your New Year's resolution about your career means you're starting something from scratch or switching gears. Unlike other resolutions, what else this says about you depends on how well you actually uphold it: Vowing to do this and staying at your desk job another year means 2019's resolution will be "Travel to Greece," while successfully launching a new chapter of your professional life means you're really pretty spectacularly at the end of your rope in a way that launches weird, dramatic results. 2018 won't be your easiest year (and 2017 was definitely one of your hardest), but it could be your best.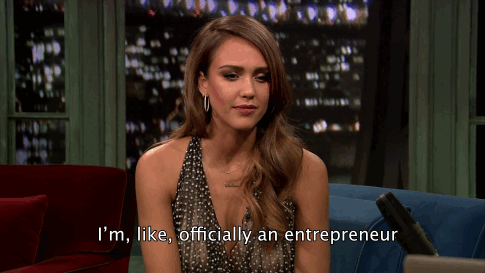 Honestly, the nicest thing you can do for yourself this New Year's is to take a leaf out of Facebook's book (anyone else get that cute "here's what happened in 2017" video this morning? Mine was ultimately depressing because I haven't regularly posted on Facebook since 2012, but I liked the impulse) and celebrate whatever good things happened this year, rather than immediately launching into everything else you want to change in 2018. They don't even have to be good things actually—just celebrate the THINGS. You did stuff! You got out of bed (presumably), you met at least one new person (it's okay if you hated that person), and you made it through one of the most cartoonishly, nightmarish years in American political history. You're a goddamn warrior, and your 2018 checklist can wait until at least February—which still leaves you five months to get that summer body.
New Year's Eve Dresses That Aren't Extra
There's truly a lot to take away from the excitement of New Year's Eve. Planning your midnight festivities is always a bitch, the chances of getting a cliché midnight kiss are slim to none, and the pressure to look your best on the first night of the new year is enough to make me want to boycott the holiday forever. Essentially, NYE is always a goddamn hassle. When it comes to scoring the perfect dress, it seems as though every store has puked glitter, sequins, and a fuck ton of sparkles on everything. Uh, unless you want to look like a walking disco ball, this shit is getting absurd. Like, glitter is fun and all, but only in small increments. Some of us want to blackout sans sequin scratches and itchy cleavage. I'm literally only wearing the dress once, so all the extraness is as unnecessary as Taylor Swift's comeback album. Believe it or not, some of us prefer to ring in the new year with a low-key dress that still makes us look skinny, glam, and gorg. On that note, here are five NYE dresses that aren't extra af.
This is definitely the cutest effing dress I've ever seen. Besides totally loving the flirty blush hue, I'm obsessed with the bead-accentuated sleeves. The balance between its revealing off-the-shoulder neckline and thinning bodycon fit makes it a chic, yet edgy option for 2018.

When in doubt, black out in black. This sophisticated style comes off as bad and boujee, but also low-key says you'll be blacked out by 9am. It has a frisky front with intricate detailing, so with fab highlighter and sexy tousled waves, you'll most def have a midnight kiss with something (or someone?) other than a champagne bottle.

Obviously, a turtleneck on anything is usually always a major no-no, but what the latest fashion trends call for, we follow. Stay with a classy style like this high-neck velvet bodycon that mixes a holiday Merlot red and our BFF, black. With the long sleeves and thick velved material, you'll probs be the only sane one staying warm when it's freezing af this January.

In case you haven't heard from like, scrolling through Twitter, the color of this year has been declared as Ultra Violet. This comes from a company called Pantone that I know nothing about, but I'm not questioning their sixth sense. It could mean we have a year of royalty, mystery, or complete and utter disaster ahead of us, so cheers to that alone as we see if 2018 could possibly treat us any worse than 2017 did. Put forth good vibes by wearing the color nice and early with this dramatic-sleeved bodycon style. The bottom comes with a hiking slit for that touch of slut we absolutely can't resist, obvs.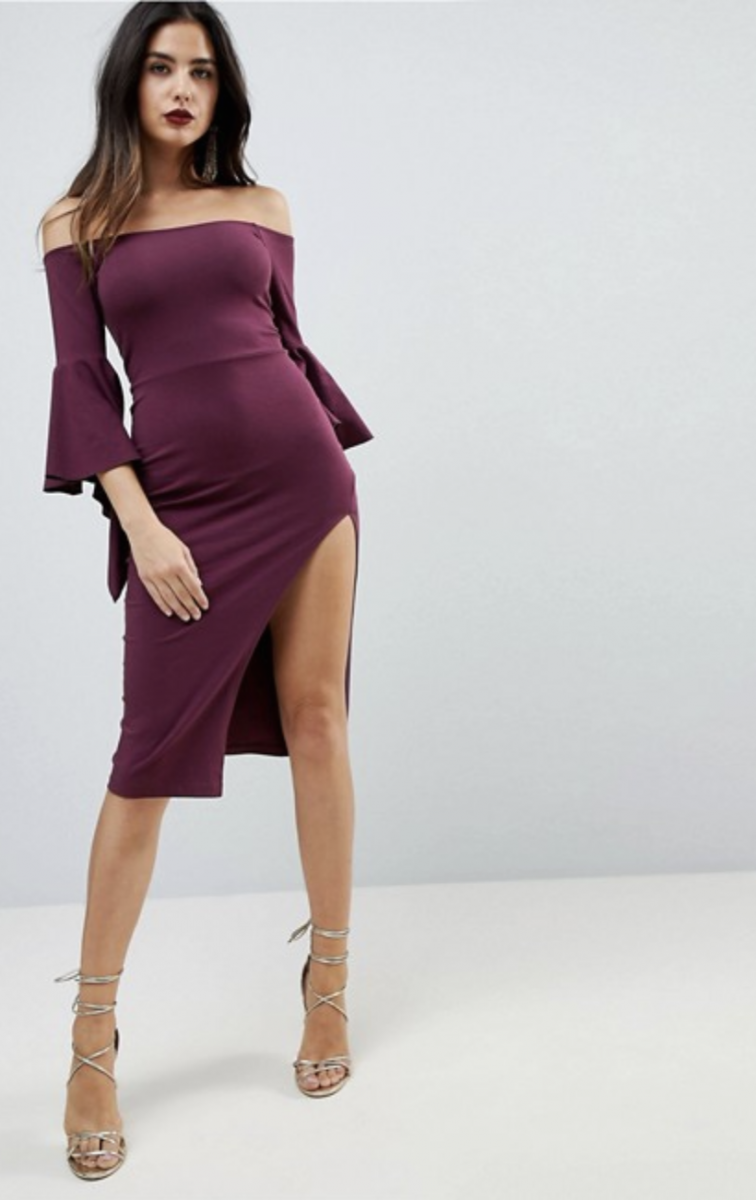 Whether you actually give a shit about keeping our earth clean or not, Reformation is a new brand that prides itself on making v cute clothes out of materials that happen to be good for the planet and all the little birdies and the little monkeys that inhabit it. Amazing. This bestselling holiday dress falls down to your ankles (SRY to everyone who's five feet tall, like myself), and comes with a high slit and deep V neckline. The all-over formal navy velvet makes the dress a prime option for NYE if you pair with strappy stilettos and dainty Y-necklace. You'll def slay in your "new year, same me" Insta with this one.