Everything You Need To Know About Doing A Bridal Boudoir Shoot
To quote every bride who has ever done boudoir: "Do it, you won't regret it!" Whether you're talking to your friends at brunch, your co-worker at happy hour, or just scanning posts from random girls in a Facebook group, there's one thing most brides who've done boudoir can agree on: it's f*cking awesome. Whether stripping down to your panties and taking glorified nudes has always been a part of your wedding plan or the new trend just has you thinking about it, we're breaking down everything you need to know about not only doing a bridal boudoir shoot, but making it your b*tch.
First of all, the idea is scary to almost everyone at first. Getting naked (or naked-ish) in front of a stranger and taking pictures that you're going to show to at least one other person sounds like a way to get a reality show, not celebrate your upcoming marriage. If taking photos of your scantily-clad body sounds shocking, the price tag can be even more so. The last thing most couples want to do after spending a sh*t ton of money on their wedding (and on potentially rescheduling their weddings, thanks to covid) is spend more money. The engagement photos and wedding photos are already astoundingly pricey, so why would you add another set of pictures onto the final price tag? Basically, because it makes you feel amazing. It makes your spouse feel amazing. And if you're not going to take bangin' nude photos of yourself now, when the hell will you?
So, whether you dream of your future husband or wife getting a pic of you rocking your garter (and only your garter) before walking down the aisle or you just want something you can look back on you're old and wrinkled, here's everything you need to know about doing a boudoir shoot. Warning: Your pic game is about to level TF up.

Images: D'Nichole Photography LLC
What's The Investment?
One of the first things you'll notice when looking for a boudoir photographer is that most of their websites talk about the importance of the investment without saying the prices. That, or you'll get a cost that will make you low-key want to vomit. A lot of boudoir studios—while professional, talented, and all-inclusive—come with BIG price tags. Not only do you pay for hair and makeup (and sometimes access to their costume closets), but you have to purchase individual photos instead of just getting a Dropbox link with like, 30 pics (which you can then make into a book via Shutterstock or Walgreens for less than $100 as the most amazing wedding gift to your S.O. ever.)
When this is the case, oftentimes the cost of the shoot is anywhere from $100-$500. But, this is just for the shoot itself. After you have a "reveal" session where you can your photographer go through the images, select the ones you like, and add any final edits. This is how the cost gets real expensive, with each photo or file ranging from $10-$100. If you want the photographer to print a book for you, the cost goes up even more.
Don't get me wrong—these photos are gorgeous, and if you have the means or really want an all-inclusive experience, go for it! But if you're looking for a cheaper option (which is what I did), there are photographers out there who take photos that are just as gorgeous, but without all the additional fees. For my shoot, which took about an hour and a half, I paid $150. We shot in a gorgeous hotel in Austin (she booked multiple clients throughout the day), I provided my outfits, I did my own hair and makeup, and I even brought my own Champagne. If I do say so myself, the results are as good as people who paid $1,000, with just a little more work on my end.

Images: D'Nichole Photography LLC;  Rebecca Jordan Photography
How Do You Find A Photographer?
Whether you want an all-inclusive experience where you pay per photo or something that costs a little less, the best way to find a photographer is through Instagram. Search hashtags in your city or state (like, #AustinBoudoir #AustinBoudoirPhotography or #AustinBoudoirPhotographer) and do some digging. See whose photos/styles you like and whose you don't. Doing this, you'll come across photographers that range from all-inclusive to just getting started. Once you find a few you like, send them an email or DM to get prices, and don't be afraid to negotiate. If you want something added or removed from a package—or if the shoot is still out of your budget—let them know! Chances are they'll be able to work with you or refer you to someone else.

Images: Rebecca Jordan Photography
How To Prep Emotionally
Not to sound like some new-age guru, but the key to feeling sexy is to think you're sexy. No matter how "traditionally" hot you are, chances are you have an area or patch or section you don't feel great about. Everyone does. Boudoir isn't one of those "I'll wait until I lose three pounds" kind of things. It's more of an "I'm hot exactly as I am" kind of thing. A good photographer works with and celebrates all body types and knows how to pose you so your end results are bomb.
Instead of going into the event feeling scared and shamed, spend some time pumping yourself up, just as you would if a friend was doing the shoot. Compliment yourself. Check yourself out. Focus on everything that makes you a catch and remember that these photos are about feeling good just as much as they are about looking good (but don't worry, you're gonna look good—I promise).

Images: D'Nichole Photography LLC
How To Prep (Physically)
While it's all about feeling good, for most of us, looking good for a big event helps boost self-confidence. First, think about the feel of your shoot. Do you want something casually sexy? Full-glam and sultry? Naughty-yet-bridal? Chat with your photographer, make a Pinterest board with inspiration, and have a plan for how you want the photos to look. Once you do that, prep yourself like you would for any other important situation where photos are involved.
Remove any unwanted body hair, moisturize, utilize those makeup skills you picked up on YouTube, and style your hair to go along with whichever vibe you're shooting. It's always a good idea to bring a curling iron, some bobby pins, makeup, and hairspray with you to the shoot (whether you're doing your own makeup or getting it done professionally) for touchups or a quick changeup of looks. You don't need to crash diet, cut carbs, or work out endlessly to physically prepare for the shoot. If you aren't sure which poses flatter your body, ask your photographer for help. Let the pros do their jobs and be kind to your body.

Images: Rebecca Jordan Photography
What Do You Wear?
It should come as no surprise that you can pretty much wear (or not wear) anything to a shoot and make it sexy. While heading to the shoot (or waiting for the photographer to arrive), however, wear loose-fitting clothes to help eliminate any unwanted creases in your skin. When it comes time for the shoot, here are a few favorites to create some ~memorable~ images:
Your bridal lingerie set (for the night of the wedding)
Any lingerie set
A piece of your future spouse's clothes, like a jersey or tie
Loooong socks and an oversized sweater
Your wedding veil and garter
High heels and over-the-knee boots
A corset and thong
A silk robe
A white, fluffy towel
….nothing?
Just a note, the more you bring, the better. You never know what inspiration will strike, what lighting will look great, or what outfit you'll wish you would have worn. While it's important to try on all of your looks ahead of time (just to ensure everything fits and feels good), throw some extras in your bag as well.

Images: D'Nichole Photography LLC
What Happens At The Shoot?
While every photographer and experience is different, in general, it's all pretty straightforward. You'll arrive at the venue (or they'll come to you). You'll chit-chat for a few minutes. You'll go over ideas and inspiration for the shoot (if you haven't shown them your inspiration photos, now's the time). Then, you'll throw on some music, pop some Champagne, and get changed while they test the lighting.
After that, just follow the photographer's lead—they'll help you pose. The key to great pictures is to keep moving. Pretend you're on America's Next Top Model and just do sh*t. Dance around, flip your hair, move your face in different ways and directions. Arch your back, arch your feet, grab your boobs. Laugh, don't laugh, pout, preen. The more you move, the more options you'll have. Your photographer will direct you but don't be afraid to speak up. Want to try something? Just say it. It's your shoot, and their job is to create images for you. It's better to do tons of different poses (no matter how silly you feel randomly crawling on the floor) so there are lots of options when it comes time to select your favorite photos.

Images: D'Nichole Photography LLC
How To Make It Not Weird
Before booking the shoot (or while finalizing the preparations), make sure your photographer is cool with you bringing a friend or two along. Pick pals who are not only pros at posing (yes, the friend with lots of followers will come in handy here), but aren't afraid to both direct you and hype you up. While you want to be told how great you look, you also want to be told if you'd look a million times better if you just turned to your left half an inch. Give them your inspo Pinterest board so they can speak up about any additional looks you might want to accomplish and have them at the ready for fixing stray hairs, smudged makeup, or letting you know when you need to pull your cleavage up.
Additionally, a playlist that makes you want to dance around is your secret weapon. Blast all of your cheesy, feel-good, belt-at-the-top-of-your-lungs music. While the end result of boudoir is great, enjoying the experience and letting yourself feel like a f*cking rockstar will make you love it before you even see the end result. Also, it should go without saying, but Champagne is an absolute essential.
Images: D'Nichole Photography LLC;  Rebecca Jordan Photography
This Artist Will Draw Your Thirst Traps To Support Sex Workers During COVID-19
Hey babe, looking for some light during these dark times of quarantine & scream chill? I got you. Or rather, comedian, artist, author, and stripper Jacqueline Frances — aka Jacq the Stripper — has got you. Frances is using her quarantine time to come up with creative endeavors, including a project that involves drawing thirst traps and helping sex workers stay afloat during this crisis. We absolutely god damn love to see it.
Jacq the Stripper asked her followers on Twitter to send her their thirst traps so she could draw them for $50 and send the proceeds to mutual aid funds for sex workers. Sex workers are among one of the most affected groups of workers amid the pandemic, as many of them are unable to conduct their business safely.
With strip clubs and massage parlors closing for the foreseeable future, the NYC Health advising people not to engage in sex with anyone besides themselves and their roommates, and people generally being afraid to come within six feet of people, it's harder than ever for many sex workers to find gigs right now, making these mutual aid funds vital to their survival. To have your money go towards a great cause and get you a dope drawing of your sexy bits all in one go? That's a slay, hon.
Send me your quarantine thirst traps and for $50 I'll draw your portrait, with proceeds going to mutual aid funds for sw affected by this wildly inconvenient world health crisis. All commissions are through https://t.co/g3Lu0NhTjv pic.twitter.com/vJ5G6PhwJX

— Jacq the Stripper (@JacqTheStripper) March 25, 2020
These drawings also make for amazing gifts. If everyone I knew gifted me with drawings of my nudes I would be one happy slut, I'll say that. If you have a friend who's feeling down, has a birthday coming up, or just deserves a treat for the sake of it, may I suggest sending one of Jacq's masterpieces their way. And while we're throwing ideas around, it would be pretty rad to have one of Justin Bieber's thirst traps drawn, and if anyone made this happen for me I would not be mad.
And this isn't Jacq the Stripper's first rodeo in terms of creating cool, sexy projects with an important message. She has "soft clothes for sluts," pro-sex work merch, and other amazing art that you can buy on her website. She's also a hilarious performer, and you can access all of her amazing content on her Patreon for endless entertainment. Wow, smart, funny, hot, talented women really can have it all. Who knew?
Want more news like this? Sign up for Sup's daily newsletter to laugh (instead of cry) about the news.
Images: Twitter (2), Instagram (1)
This Is The Best Nude Lipstick For Your Skin Tone
If there's anything that frustrates me more than listening to obnoxious assholes chew food louder than a farm animal, it's finding the perfect nude lipstick for my skin tone. As you can obviously see, I feel very passionate about this so I'm determined to stop buying a hundred lipsticks that all look the fucking same. Why am I like this? Asking for a friend. I go too dark and look live I've smeared coffee grinds across my face. I go too light and people start to ask if I've been drinking enough water because I look sickly. I find a color that matches too perfectly and I look no different, aka I hate myself for even trying (JK I love my egotistical self). In efforts to make all of our lives a little easier, I did the time and the research so you don't have to keep drawing swatches on your arm like a 2-year-old. Here are the best nudes you need to reply to your next dick pic from a fuckboy for your skin complexion.
Also, please note that YES I've heard that your so-called "perfect nude" is the color of your nipples but given that flashing the staff at Sephora is frowned upon and highly illegal (or so I am told), I'm not going there.
If you're v pale, it's fine. We can still make you look thriving and full of life. You'll want to find a sheer light pink with cool undertones so you don't look yellowy and diseased. This pastel color brightens your entire face so you look rejuvenated and not like a dehydrated raisin (aka me when I'm outside for two minutes). Stay with a pearl finish to really define your lips and bring out your lip's natural shine.

A subtle salmon pink can look very natural as long as it's not too orangey. This is super ideal if you want to convince people you *do* have blood coursing through your veins and you're like, not a vampire or anything. It'll bring a shit ton of warmth to your face, especially if you wear some blush to complement it. Avoid matte finishes because you'll look dry and gross.

For Tan/Medium Skin Tones
Dark pink hues look seriously fab on medium skin tones. The warm color makes your lips look super full and healthy since your skin tone is warm as it is. Wear with a peach blush for the perf rosy glow.

Wearing a lipstick that just slightly contrasts with your skin tone can be done without making you look crazy. If your skin is more of a caramel shade, you'll want a natural-looking tan that really gives off a gold shimmer. The shiny finish defines your lips for thotty kissy face Snapchats and overall makes your lips look better than Angelina Jolie's. Just trust me, OK?!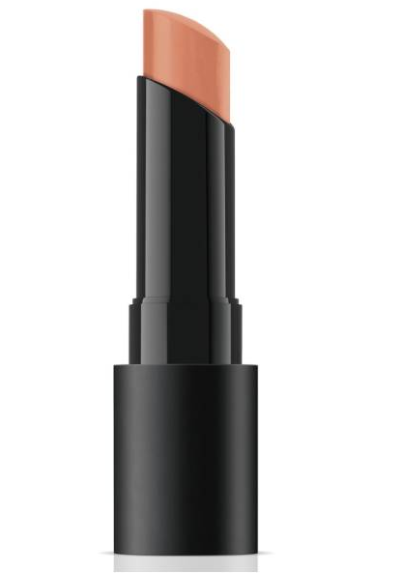 For Deep/Dark Skin Tones
The right shade of brown lipsticks on darker skin tones can make you look like a goddamn goddess—but only if you choose the RIGHT brown. If you choose a beige shade or literally anything lighter other than this gorg toffee, you will look like a zombie straight from The Walking Dead. A toffee blends in perfectly, giving you a glossy lip and serious upgrades from a lame AF naked lip.

For something still full of color without being over-the-top, an intense dark pink is ~the one~. The darker pink can still pass for a vibrant nude if you're looking for something that flushes your cheeks to make everyone think you like, just had sex worked out or something. Pair the color with a similar blush shade for a rich pink shine.

How To Send A Hot Nude Without Ruining Your Life
The average betch receives at least half a dozen requests for nudes each week—unless she's on Tinder, in which case the limit does not exist. The vast majority of the time, these requests go unanswered, but every once in a while, someone will live up to the right standards and we'll deign to bless them with a nude. Whether that person is a hot rando or your long-time SO*, the last thing you want to do is embarrass yourself with a poor-quality nude. I mean, your body is a gift to man- and womankind, but that doesn't mean you know how to take a good photo of it. You don't want to spend all that time in spin class only to wind up looking like an undercooked sausage in the pic you're using to seduce someone. But that's where I come in. Here are 7 tips for taking a successful nude—you can thank me after you get laid.
*Btw, don't let some fuckboy pressure you into sending nudes if you're not into it. That's what his imagination and/or internet connection is for. This is only for the rarest of occasions in which you are having a good boob/butt day and are also feeling extremely generous AND a male has proved himself extremely worthy.
1. Pay Attention To The Lighting
Ever noticed how you'll look fabulously tanned and muscular in photos taken in your bedroom but sallow and dead-eyed in your kitchen? That would be the differences in lighting—it might seem like no biggie, but bad lighting is the number one cause of selfie deaths. If there's a spot in your room where you always take flawless Instas, take your inaugural nude selfie there, and if you have a bunch of windows, daylight is also your new BFF. However, we recommend keeping your curtains drawn so you don't get any new secret admirers. Most importantly, stay the hell away from florescent lamps.

2. Angles Are Everything
You've definitely figured this out from selfies by now, but angles are super important when it comes to nudes, too. Luckily, they basically follow the same rules as regular selfies. Aim from above or head-on, and only take a photo from below if you want the recipient to be distracted counting your chins. (Maybe you do. I don't know the details of your sex life, nor do I care to.) Also, protip: Unlike what everyone tells you about aging, when it comes to nudes, gravity can be your friend. I have tricked many a fuckboy into thinking my tits are big and not three finger-widths apart simply by leaning over and angling the camera downward. I'm a magician, I know. And while we're on the importance of angles, if you've learned anything from the numerous celebrity photo hacks it's NOT TO PUT YOUR FACE IN YOUR FUCKING NUDES. I don't care if I do have a one-in-a-kind birthmark the shape of Texas on my left boob, if those shits get leaked, you can best believe I'm gonna deny it to the grave.
3. Don't Stick To The Definition Of "Nude"
Nudes involve nudity by definition, but don't feel like you have to be totally naked from the get-go. This is especially true if you're surprising someone with a pic—as anyone who's gotten a dick pic before (aka everyone) knows, it can be a little alarming to be confronted with a straight-up naked human. Try taking a pic with some cute underwear or wearing nothing but a sheet, or crop out ~relevant~ bits of your body. It's practically artsy at that point, but not in the regular annoying way.

4. Use Your Reflection
There's a reason Kim K has posted approximately a bajillion barely-clothed selfies of her reflection: it lets you show off your whole body without having to contort into too many weird positions. Use a full-length mirror if you have one (in a place where you won't traumatize your roommates, obvs) or head to the bathroom. The other bonus is it's easy to use your phone to block out your face in the picture—no, I will not quit harping on this point. I don't care if he's your boyfriend, husband, or you made him sign an NDA—you cannot trust anyone in this day and age.
When you're like I have nothing to wear LOL pic.twitter.com/UlSLZb1fp1

— Kim Kardashian West (@KimKardashian) March 7, 2016
5. Clean Your Fucking Room
Wherever you're staging your mini-photoshoot, take 30 seconds to clean it up, or at least move the shit to the other side of your room. Nothing kills the mood like the sight of your middle school retainer and a pile of dirty towels in the corner. I don't care how hot you are—if your bedroom looks like it could have been featured on Hoarding: Buried Alive, no guy will be able to look past that. Just ask Ross Geller.
6. Get Your Top Model On
All that time you spent in middle school watching America's Next Top Model marathons is finally paying off—it's time to contort like you've never contorted before. Flex your abs! Pout your lips! Smize!!!!! If you're just starting out, there's literally nothing wrong with checking out the Instagrams of D-list celebs who post a lot of skin (read: Ariel Winter, Kardashian-wannabe extraordinaire) for posing inspiration. Or shoot for the stars and let the Queen of Selfies, Kim K, be your guide—eventually, you'll figure out what makes you look/feel the sexiest. Unfortunately, that's usually what makes you the most physically uncomfortable, but whatevs. If it's in the pursuit of sexting, it's worth it.

7. If You Must Save, Save It Somewhere Private
When I'm old and saggy, I fully intend to have a photo album, possibly on display, of all the sexy selfies I took when I was young and hot and could do pushups without my joints clicking. Save your faves to make yourself feel better when your metabolism goes to shit. Just be sure to do it somewhere super private—people are assholes, and people with internet connections and no concept of a conscience are even bigger assholes. Signal is some app this guy I'm fucking who works in tech told me about that's apparently double-encrypted. IDK what that means exactly but it sounds super secure so like, maybe try that?
8. Show The Bottom Half Of Your Face AT MOST
If the whole Russian hacking thing has you wondering about the security of your selfies, try protecting your identity with some good old fashioned facial obstruction. Your SO already sees a million photos of your face daily via Snapchat, so your eyes will probably not be missed. The mouth is the sexiest part of the face anyway, so framing your nudes from the mouth down makes total sense. Plus, when you're running for president and Putin leaks your photostream you can be like, "I mean I guess that could be my jawline but like…who's to say?"

9. Wear His Clothes
As discussed in #3, your nudes don't have to be strictly nude. Guys have a weird thing for seeing girls in their clothes. It's like, you're inside them for a change. Anyone who's ever been Tom Cruise in Risky Business for Halloween/every mixer understands this rule. So a sexy photo with you in his jersey and nothing else could actually end up being a thousand times more boner-inducing than any shot that actually includes your boobs. Plus his giant shirt will make you look skinny, which is always a plus.

10. Make It A Boomerang
Take your nudes into the 21st century by making them into a boomerang. It'll set your nudes apart from all the others your SO has received, plus the extra motion gives you the option to try multiple poses and angles. Just make sure you don't accidentally post to Insta.
If you follow the steps above, you're on your way to taking a decent nude selfie, although obviously some article on the internet isn't going to turn you into Gigi Hadid. Anyway, good luck, godspeed, etc. etc.