The Best Nude Lipsticks To Make You Look Tan
I think I can speak for most people when I say that the two main summertime activities are day drinking and doing just about anything to make yourself look tanner. From carefully selecting nail polishes to make your hands look tanner to trying out all of the best self-tanners to get a bronze glow without the harmful UV rays, it seems like we're willing to go to great lengths just to make our skin look more bronzed than it actually is. Well, to add to your list of secrets to give you more of a bronze glow, we've rounded up the best nude lipsticks to make you look tanner, since picking out the right nude lipstick for your skin tone is more of an art form than a simple stroll down the beauty aisle in the drugstore. If you've ever  found yourself wearing the wrong nude shade, it was probably one of three things: too light so it looked like you have powdered donuts (or worse) around your mouth, too pink so it pulled out the red undertones in your skin to make you look like you're blushing all of the time, or too dark and so it looks like you got done sneaking into a jar of Nutella. Well, those problems should no longer be an issue, thanks to our lest of the best nude lipsticks to make you look tanner.
Read on if you don't want to look like a pale naked mole rat this summer.
The Best Beige
ColourPop Ultra Matte Liquid Lipstick in Times Square
If you're SUPER fucking pale, like transparent pale, odds are your skin will have reddish undertones that you'll want to make disappear. If that's the case with you, then you'll want to cop a light beige that will cancel out rosy shades and promote a glow. Therefore, get your hands on ColourPop's Ultra Matte Liquid Lipstick in Times Square. The color is intense (just like the amount of tourists sightseeing in Times Square), so it can be easily applied in one swipe and will dry to a super matte finish.
The Best Mauve
Maybelline Superstay Liquid Lipstick in Dreamer
If you have medium skin with cool undertones and want to make your face look tanner with the swipe of a lipstick, grab Maybelline's Superstay Liquid Lipstick in Dreamer from your corner drugstore. This shade of mauve will enhance your pout and glow all day (and night).
The Best Taupe
Kylie Cosmetics Matte Liquid Lipstick in Maliboo
So, if we're being honest, it took me multiple failed attempts at finding the right nude lipstick before I tried (and became obsessed with) Maliboo by the youngest Jenner sister. Call me a sell-out, but Kylie's Liquid Matte Lipsticks are actually really good quality that dry matte without the flaking, have really good colors, and last a really long time—even through some really long nights. So good that one time, I left one of the liquid lipsticks in the backseat of an Uber and filed five "I lost an item" claims and by the sixth one, I still hadn't heard back so I claimed that I left my kidney in the backseat. (It was never returned.) And still, I continued to dump my (sorta) hard-earned money into Kylie's empire all in the name of finally finding the perfect nude lipstick. The beauty empress' lippie collection has a shit ton of nudes but this light, cool-t0ned nude that dries a nudish taupe is good to make pale- and medium-toned people look much tanner (hence my obsession).
The Best Pinkish Nude
Nudestix Magnetic Matte Lip Color in Blossom
If you've never tried (or heard of) Nudestix, they're multi-use pencils can be used as a lip liner, lipstick, or lip stain and come in wide range of super pigmented nudes. The stick is like a grown-up version of a Crayon that can be easily applied to the lips for a lipstick that is creamy yet dries matte and lasts all day long. Blossom, a pale pink shade, is good for pale people who want to play up their rosy shades to give them a more of a reddish tan.
The Best Peachy Nude
Fenty Puma Mattemoiselle Plush Matte Lipstick in Nude Peach
Nudes with hints of orange will do the trick for those that have medium skin with olive tones. The warmer nude will help the skin appear brighter and cancel out the yellowish/greenish undertones in the skin. The number one rule of thumb for those with olive skin tones is to avoid nudes with hints of yellow, as they wash you out. So for those with olive skin, reach for Rihanna's Fenty Puma Mattemoiselle Plush Matte Lipstick in Nude Peach. The rich, highly pigmented color goes on smoothly and sets in with a weightless matte finish, so even if you can't have the same closet and bank account as Bad Girl Riri, at least you can have a similar pout.
The Best Golden Nude
NYX Round Case Lipstick in Circe
NYX's Round Case lipstick in Circe is a sheer golden nude that hydrates the lips and leaves them with a shiny, golden pout that will make medium skin tones with warmer undertones look tanner. While the lipstick isn't as pigmented as the other shades on our list, the golden nude will give your mouth a soft, shiny finish.
The Best Brownish Nude
Profusion Cosmetics Mixed Metals Lip Set in Cocoa
For those with darker skin tones, bronzish brown nude lipsticks will enhance the skin's natural glow. This three piece set in Cocoa by Profusion Cosmetics features a creamy lip liner, a matte liquid lipstick, and a metallic lip topper to create a metallic look. The set dries to a creamy matte finish that is a chocolatey brown shade. The best part? The entire kit will only set you back five bucks, so you'll still have plenty of money left over to partake in the other main summer activity: day drinking.
Image: Atikh Bana / Unsplash
5 Lipstick Trends You Need To Try For Valentine's Day
There's like, nothing lipstick can't fix. Too lazy to put on a full face? Just lather on lipstick. Reminding a fuckboy of the fucking queen you are? Swipe the sexiest nude shade on. Need to mask controversial lip fillers? Start a lipstick line. I'm just saying, the limit for our obsession with lipsticks does not exist for many good reasons. Some of which our parents can't understand when we blow half of our rent money at Sephora, but it's totally justifiable. With the pregame to Singles Awareness Day Valentine's Day tomorrow, it's basically a big af deal to make your lips look on point. Whether your plans include a makeout sesh or taking numerous bottles of wine to the face, here are the lipstick trends you need to try just in time for V-Day.

1. Barely There Pink Nudes
This is clearly one of a few ongoing lipstick trends that's about as timeless as your go-to red lip. They're def perfect if you're not even that into lipsticks to begin with, but still want to add some color to your face. Plus, they're clearly a life-saving backup when you get hit with the "send nudes" text. What? He didn't specify. Find a shade that's glossy and rosy if you're looking pale af this winter or opt for one that's more on the coral side you already have a bronze glow.

KKW Crème Liquid Lipstick Collection
2. Rose Gold Shimmer
Sure, rose gold is about as overplayed as Cardi B, thanks to our iPhones and Michael Kors watches, but we're making a metallic twist on the old school trend. #TBT to the days we'd apply like, dozens of layers of glitter Lip Smackers. (I'm cringing just thinking about it, tbh.) This year, layer a rose gold shimmer shade if you're feeling bougie, or keep a tube in your crossbody for nights you want to keep your look minimal.


Kevyn Aucoin Molten Liquid Lipstick in Rose Gold Metallic Finish
3. The Color Of Your Soul
As if our inner 90s grunge spirits weren't enough, now we can freely wear a betch's true fave color on our lips. I'm assuming that we're both on the same page when I say the color I'm speaking of is fucking black. DUH. It's a bold move, but is it even really that bold if we're probs doing worse things on a Saturday night after 2am? Hardly. To ease yourself into this one, start with a vampy shade like this one.
4. Clear Gloss
Because if it's not black, then I don't want it. A clear gloss is definitely an essential to buy, just to like, spend more money on something you don't necessarily want, but will end up needing. Leave it to none other than Glossier to give us the best no-bullshit high-shine gloss without glitter or stickiness,

Glossier Clear Lip Gloss
5. Bright Colors Because We're Extra AF
Out with the old lame shades, and in with the new bright hues. Although we're still (very unfortunately) suffering through this depressing winter, we can prep for day drinking seasons warmer weather by adding bold bright shades to your look. Come spring, you'll already be rocking one of the biggest trends of the year.


MAC Cosmetics Lipstick in All Fired Up
Images: ian dooley / Unsplash; Giphy (1) KKW Beauty (1); Sephora (1); Ulta (1); Glossier (1); Nordstrom (1)
This Is The Best Nude Lipstick For Your Skin Tone
If there's anything that frustrates me more than listening to obnoxious assholes chew food louder than a farm animal, it's finding the perfect nude lipstick for my skin tone. As you can obviously see, I feel very passionate about this so I'm determined to stop buying a hundred lipsticks that all look the fucking same. Why am I like this? Asking for a friend. I go too dark and look live I've smeared coffee grinds across my face. I go too light and people start to ask if I've been drinking enough water because I look sickly. I find a color that matches too perfectly and I look no different, aka I hate myself for even trying (JK I love my egotistical self). In efforts to make all of our lives a little easier, I did the time and the research so you don't have to keep drawing swatches on your arm like a 2-year-old. Here are the best nudes you need to reply to your next dick pic from a fuckboy for your skin complexion.
Also, please note that YES I've heard that your so-called "perfect nude" is the color of your nipples but given that flashing the staff at Sephora is frowned upon and highly illegal (or so I am told), I'm not going there.
If you're v pale, it's fine. We can still make you look thriving and full of life. You'll want to find a sheer light pink with cool undertones so you don't look yellowy and diseased. This pastel color brightens your entire face so you look rejuvenated and not like a dehydrated raisin (aka me when I'm outside for two minutes). Stay with a pearl finish to really define your lips and bring out your lip's natural shine.

A subtle salmon pink can look very natural as long as it's not too orangey. This is super ideal if you want to convince people you *do* have blood coursing through your veins and you're like, not a vampire or anything. It'll bring a shit ton of warmth to your face, especially if you wear some blush to complement it. Avoid matte finishes because you'll look dry and gross.

For Tan/Medium Skin Tones
Dark pink hues look seriously fab on medium skin tones. The warm color makes your lips look super full and healthy since your skin tone is warm as it is. Wear with a peach blush for the perf rosy glow.

Wearing a lipstick that just slightly contrasts with your skin tone can be done without making you look crazy. If your skin is more of a caramel shade, you'll want a natural-looking tan that really gives off a gold shimmer. The shiny finish defines your lips for thotty kissy face Snapchats and overall makes your lips look better than Angelina Jolie's. Just trust me, OK?!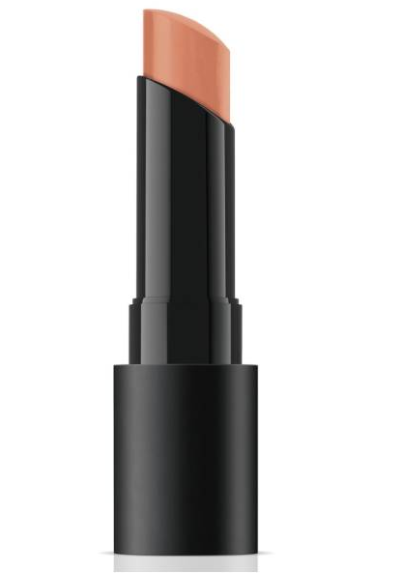 For Deep/Dark Skin Tones
The right shade of brown lipsticks on darker skin tones can make you look like a goddamn goddess—but only if you choose the RIGHT brown. If you choose a beige shade or literally anything lighter other than this gorg toffee, you will look like a zombie straight from The Walking Dead. A toffee blends in perfectly, giving you a glossy lip and serious upgrades from a lame AF naked lip.

For something still full of color without being over-the-top, an intense dark pink is ~the one~. The darker pink can still pass for a vibrant nude if you're looking for something that flushes your cheeks to make everyone think you like, just had sex worked out or something. Pair the color with a similar blush shade for a rich pink shine.

The Best Summer Lipstick Colors For Your Skin Tone
I never included lipstick into my makeup routine until I decided to become a basic bitch v trendy by giving in and slowly selling my soul to Kylie Cosmetics. I bought my first lip kit to give the youngest Kardashian with the most lip injections a chance in this lipstick biz and to feel a sense of belonging in my sorority. Once it received my approval, I started losing originality in every sense of the word and became one of those psychos who minimized tabs at work to constantly refresh Kylie's website in secrecy so I could get one of her limited edition shades. I'm not proud to admit that I've spent more money on a product solely just for the name when I can literally buy the same shit at Sephora but, because I can't stop, won't stop, I'm still finding the perfect shades to add to my lipstick collection that don't make me look a corpse or attention-seeking freak. I've done enough trial and error to find which colors look glam with my tan this summer, aka I've done the swatch work for you. Here are the best lipstick colors for your skin tone so you don't look absolutely ridiculous in public this summer.
If You Have Fair Skin:
Bright Pink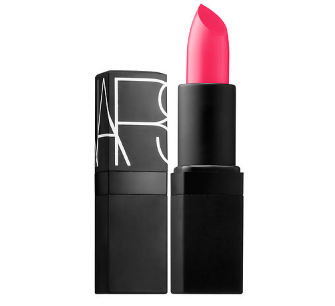 One of summer's most overly worn colors in a bright shade looks super flattering for those with pale AF complexions. Whether it's because you don't have time to roast your skin or you simply turn straight into a lobster, a bright pink like NARS Lipstick in Schiap gives you a bold lip without looking v extra. The loud color enhances your facial features by creating a rosy, bright, natural glow so you look like the perfect combination of both slutty sexy and cute.
Light Orange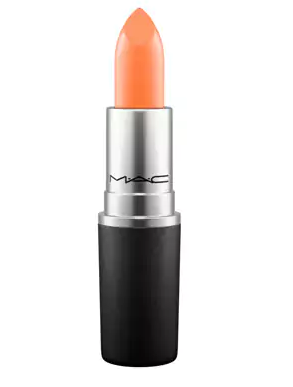 Orange is taking a bit of a risk when you use it on your lips, just like choosing yellow for your next mani. Will you be roasted in your group chat, or will your snobby friends ask for the name of the color? It could go either way. However, if you opt for a light, warm, orange cream like MAC Lipstick in Tangerine Dream (I'm the next Iggy Azalea, I know), the peachy hues will appear to soften out your skin. It's the perfect replacement for your current nude with a pop of color, just in time for summer and with fall (dreadfully) nearing the corner.
Red

Red is the most iconic versatile lipstick color for just about anyone but, if your skin is that of a vampire's, you look fiercer than ever with a red lip. If you're towards the ghostly white side, you'll want to find a true red that warms up any "cool" skin tones. For those that have a hint of color, you'll want to find a red with blue hues so it warms up your skin tone. When in doubt, Smashbox Be Legendary Lipstick in Made It is your go-to color for the awk in-between neutral tones.
If You Have A Medium Skin Tone:
Light Tan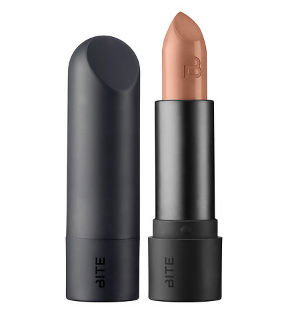 If you can pull off a brown shade on your lips that doesn't like you literally just ate shit, then you go, Glen Coco. Like, please, let me be you. A light tan such as this chic Bite Beauty Edgy Neutrals Amuse Bouche Lipstick in Enoki really accentuates facial features on golden skin tones, becoming an essential for a nude lip or "natural look" days. Apply just before heading out the door on the days you feel like doing the bare minimum – which is like, literally always – for creamy lips with an edgy flair.
Pale Pink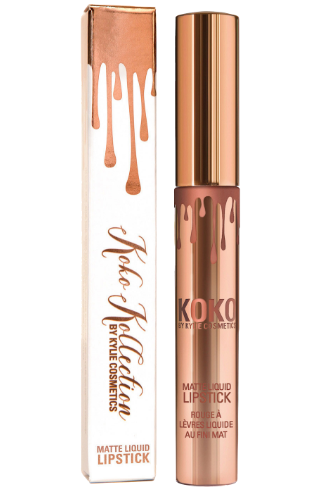 I personally have super tan skin (I know, I would want to be me, too) so finding the perfect pink without looking like a doll is like, kind of hard for me. I don't want a neon pink that's all, "everybody look at me," nor do I want a pink that washes my skin out. So of all the Kylie lip kits that have stolen my money heart, this one is def my fave. The Kylie Cosmetics Matte Liquid Lipstick in Khlo$ is my go-to for everyday wear because it's honestly so light and since it has cool undertones, it makes them look fuller and well, like a pouty Kylie. Go figure. I wear this before blacking out with my BFF Jill, but I can also wear this to work without being dramatic.
Soft Purple

Hypothermia lips, or purple lips, are one of the biggest lipstick trends currently. Probably because it's a color that's about as moody as you were in 2008, but, leans towards the pinker side just for a touch of femininity. A soft purple is the bright pink for medium skin tones. The Bobbi Brown Art Stick Liquid Lip in Plum Noir provides a long-lasting bold lip while reducing the appearance of wrinkles. Bless.
For Darker Skin Tones:
Deep Red

A deep, dark red such as Urban Decay Vice Lipstick in Spiderweb looks seriously so gorg on dark skin tones. The warm color delivers a natural-looking rosy glow that will make you stand out anywhere you go on a Saturday night. It's a must-have color for anything, really, but especially ideal for long summer nights and drunk brunch.
Dark Brown

As I've already mentioned like, a million times, finding a flattering brown for your skin tone can be v tricky. For those with darker skin tones, you'll want one that's rich in color with warm undertones. If it tends to go on the cooler side of the spectrum, it can give the appearance of gray, zombie lips which will just discolor your skin tone. A rich chocolate brown like Lorac Alter Ego Lipstick in Snow Bunny compliments darker skin tones and reduces skin discoloration so you can have the most fab nude lip. Wear with a darker lip liner for extra goth, teenage angst vibes since you're sooo 90s.
Fuchsia

Bright purple tones stand out amazing against darker skin tones. The pop of a color is guaranteed to make a statement and make heads turn everywhere you go. You'll want to find a fuchsia with purple hues like the Yves Saint Laurent Rouge Pur Couture Kiss and Love Collection in Le Fuschia for a shade that's perfect in the summer and brings all the boys to your yard. Get it, girrrl.