NRA Members Are Blowing Up Their Yeti Coolers Because This Is America, Damn It
One thing's for sure, it's hard being a conservative in America. You have only the slimmest of majorities in all branches of the federal government (except the House of Representatives, where it is large). A scant 33 states are run by Republican governors, and a worrying simple majority of 27 states where Republicans either have total control or veto-proof majorities. Worse still, Christians make up a paltry 71% of the American population. The Second Amendment to the Constitution (obviously the best one) could at any moment quickly and easily be repealed with a 2/3 majority in both houses of congress and an affirmative vote by at least 38 states. The point is, the conservative way of life is under attack like never before, which is why it makes total and absolute sense that these brave patriots are blowing up $500 Yeti coolers.
Ok, I'll explain.
If you're not familiar, Yeti makes exceptionally high-quality (yet insanely overpriced) coolers for hunters, fishermen, and any well-to-do rednecks who don't mind paying up to $1,300 for a beer holder. This is mine, and it was only $250:
Naturally, a discount on such a pricey frat-tastic status symbol is welcome. Imagine the outrage, then, when the very same Real Americans received notice from the NRA-ILA that Yeti had succumbed to pressure from the sicko progressive left and would no longer sell to the NRA or offer discounts to their members:
Suddenly, without prior notice, YETI has declined to do business with The NRA Foundation saying they no longer wish to be an NRA vendor, and refused to say why. They will only say they will no longer sell products to The NRA Foundation. That certainly isn't sportsmanlike. In fact, YETI should be ashamed. They have declined to continue helping America's young people enjoy outdoor recreational activities.
This is, obviously, a direct attack on the liberty of all Americans, and especially those who pay money to be a member of the gun industry's lobbying arm like to exercise their Constitutionally-protected right to bear arms. They had but one recourse: voluntarily destroy those expensive-ass coolers to own the fuckin' libs. Oh, and destroy them they did.
This American Patriot filled his Yeti coolers with explosive shit then shot them in an excruciatingly long Facebook Live video.
This guy took a less violent approach, opting to squash his Yeti tumbler in a bench vice.
Not to miss out, these ladies showed those commie pinko cooler makers who REALLY represents American values by filling one full of tannerite:
Finally, this Patriot not only destroyed his Yeti tumbler, but he also joined the NRA. Talk about getting a double return on your investment!
So proud of my country!
Naturally, the pansies at Yeti saw their profits slipping away, and tried to walk back their clear disdain for our Constitutional rights in a statement of their own:
Uh huh, sure. That's what they all say. Don't be fooled by their elitist legalese and liberal double-speak! The best way to show these companies that you won't stand for the degradation of American values and erosion of our way of life is, and always will be, to spend your money on their products so you can film yourself destroying them.
Heads up, you need to keep up with the news. It's not cute anymore. That's why we've created a 5x weekly newsletter called The 'Sup that will explain all the news of the week in a hilarious af way. Because if we weren't laughing, we'd be crying. Sign up for The 'Sup now!
Everything You Need To Know About The YouTube HQ Shooter
Another day, another shooting. Sorry to be crass about a tragic incident, but part of the tragedy is that at this rate these incidents are starting to feel like part of the daily roundup of news. It's almost like we keep doing nothing about gun control in this country, so shootings keep happening. Weird how that works out. Anyway, here is everything you need to know about the shooting that took place at Youtube headquarters yesterday, and all the weird details we've gotten so far about the Youtube HQ shooter.
WTF Happened?
A woman who police have identified as Nasim Najafi Aghdam opened fire at the Youtube headquarters in San Bruno, California at around 1pm on Tuesday afternoon. Employees reported to have heard gunshots, followed by the rumbling of people scrambling to evacuate. Three people suffered gunshot wounds from the shooting and a fourth was hospitalized for an ankle injury when trying to escape. Aghdam turned the gun on herself and was found dead by the authorities.  A story all too familiar at this point, really.

Who TF Was The Shooter?
While shootings are nothing new, a female shooter is. There are many unfortunate things about this shooting — mainly that a shooting took place — but it is truly a bummer that now one woman has been part of a recent, high profile shooting, because when one woman does something all women are held accountable. Mass shooters are overwhelmingly male, but I can already hear the heard of men yelling, "It's not ALWAYS a man!!! NOT ALL MEN!!!!" after this. Can't wait.  Anyway, the shooter herself seemed to be a longtime user of Youtube who was frustrated and outraged by some of their policies. Police are still investigating the motive, but CNN reported that Aghdam posted about her grievances with the site. One post reads, "There is no equal growth opportunity on YOUTUBE or any other video sharing site, your channel will grow if they want to!!!!!" She also apparently posted about "closed-minded" Youtube employees who put age restrictions on her videos. She had four different channels, and her content ranged from videos about hand art to bizarre music video parodies. She also had an Instagram account dedicated to a vegan, body building lifestyle. Not to be a bitch, but this is definitive proof that being vegan does not automatically make you a hero.

Aghdam's brother was concerned that she might do something terrible, and apparently even warned police about it. She stopped answering her phone over the weekend, and then her car was found in Mountain View. Her brother Googled where Mountain View was, and saw that it was close to Youtube headquarters. He called the police to warn them that she had driven all the way from San Diego, so he was worried she might do something drastic. I'm sorry, but if your brother thinks that you being near the offices of a social media site means that you might incite violence, then you probably aren't someone who should be able to legally own a gun. How do I have to keep saying this?
Why TF Have Gun Laws Not Changed Yet?
Great fucking question. I ask it every day when I look in the mirror in the morning, and I wake up screaming it in the middle of the night. I used to ask, "How many people have to die for lawmakers to actually do something?" but tbh the answer to that question is getting to be too depressing. Luckily, it seems like we're at least finally starting to have discussions about gun control in America. As much as I love a good discush, talk is just talk. Everyday that goes by without change is another potential tragic shooting. Lawmakers have to step up and prove to us their willing to stop giving the NRA over the pants handies and actually take a stand. I love my job, but I don't want to have to cover another shooting.

Are you disturbed by this news? Same. Click here to donate to Everytown for Gun Safety, and don't forget to text 'resist' to 504-09 so you can let your reps in Congress know we need common sense gun legislation like, yesterday.
Heads up, you need to keep up with the news. It's not cute anymore. That's why we've created a 5x weekly newsletter called The 'Sup that will explain all the news of the week in a hilarious af way. Because if we weren't laughing, we'd be crying. Sign up for The 'Sup now!
Images via Giphy (3)
These Are The Companies That Broke Up With The NRA After Parkland
In the aftermath of the horrific Parkland school shooting, a number of U.S. companies are reconsidering the terms of their relationships with their fuckboy ex the NRA. The NRA is so not hot right now, seeing as literal children are dying and teens are asking for stricter gun control laws to help save lives, and the NRA is all like, "lol no."
In short, companies are making a smart marketing decision finally breaking up with the NRA. They're cutting all ties in terms of co-branding, investments, and membership deals, and essentially telling the NRA, "you can't sit with us." Here's a list of those companies, who — for the record — can sit with us.
Allied and North American Van Lines
Both of these moving companies told the NRA that it was their time to move and GTFO of their houses.
Allied Van Lines no longer has an affiliate relationship with the NRA effective immediately. We have asked them to remove our listing from their benefits site.

— Allied Van Lines (@alliedvl) February 23, 2018
northAmerican Van Lines no longer has an affiliate relationship with the NRA effective immediately. We have asked them to remove our listing from their benefits site.

— North American VL (@northAmericanVL) February 23, 2018
Delta Airlines
Delta announced that they would no longer be giving the NRA discounted rates, and to keep their names out of their mouth. Okay, Delta, I will now *consider* forgiving you for all of my delayed flights.
Delta is reaching out to the NRA to let them know we will be ending their contract for discounted rates through our group travel program. We will be requesting that the NRA remove our information from their website.

— Delta (@Delta) February 24, 2018
First National Bank of Omaha
The bank cut ties with the NRA after their customers warned them that the NRA was being a total dick and it was time to end it. The customer is always right, after all.
Customer feedback has caused us to review our relationship with the NRA. As a result, First National Bank of Omaha will not renew its contract with the National Rifle Association to issue the NRA Visa Card.

— First National Bank (@FNBOmaha) February 22, 2018
Paramount Rx
The pharmacy announced that it is working on having a friend break up with the NRA for them. Very reminiscent of a middle school dance where somebody ends up crying in the bathroom. Love it.
Thank you all for your feedback.

Paramount Rx issued the statement below.
"The prescription discount program that is made available to NRA members is offered through a third-party vendor. We are working with that vendor to discontinue the program and remove the offering."

— Paramount Rx (@ParamountRx) February 24, 2018
United Airlines
The airline followed Delta's lead and took away discounted rates for NRA members and asked to no longer be associated with the NRA's fuckery.
United is notifying the NRA that we will no longer offer a discounted rate to their annual meeting and we are asking that the NRA remove our information from their website.

— United Airlines (@united) February 24, 2018
Enterprise Holdings Inc.
The car rental announced the date for their divorce party. We fully support their choice to leave the NRA's ass.
Thank you for contacting us! All three of our brands have ended the discount for NRA members. This change will be effective March 26. Thank you again for reaching out. Kind regards, Michael

— EnterpriseRentACar (@enterprisecares) February 23, 2018
Hertz Corp.
Another one bites the dust.
We have notified the NRA that we are ending the NRA's rental car discount program with Hertz.

— Hertz (@Hertz) February 23, 2018
Avis and Budget Car Rentals
The NRA is going to need to call their mom for a ride, because all of these car companies are totally ditching them.
Thanks for reaching out. Effective March 26, we will no longer provide the NRA member discount. ~Sam

— Avis Car Rental (@Avis) February 24, 2018
Thanks for reaching out. Effective March 26, we will no longer provide the NRA member discount. ~Sam

— Budget Car Rental (@Budget) February 24, 2018
MetLife Inc.
The insurance company announced it will no longer offer discounts to NRA members. Welcome to the world of shitty health insurance, NRA members. So glad you could join us.
We value all our customers but have decided to end our discount program with the NRA.

— MetLife (@MetLife) February 23, 2018
Chubb Ltd.
 The insurer announced that it'd be ending its relationship with the NRA, and a spokesperson claimed this decision had already been in the works. I guess now it's *officially* over.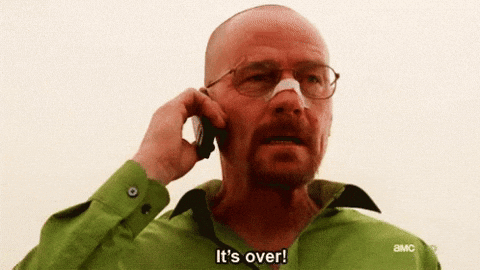 TrueCar
Another car company telling the NRA to fuck off. This is honestly starting to get sad. Lol jk, this is hilarious.
TrueCar is ending its car buying service relationship with the NRA effective February 28, 2018.

— TrueCar (@TrueCar) February 24, 2018
Simplisafe
The home security company announced that it will no longer be in bed with the NRA. Wow, so sad.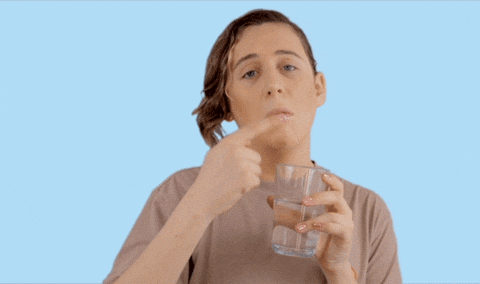 Symantec Corp.
The company that makes Norton Antivirus software realized that the NRA is the ultimate virus and called things off.
Symantec has stopped its discount program with the National Rifle Association.

— Symantec (@symantec) February 23, 2018
Wyndham Hotels
The hotel company announced that they will no longer be associating with the NRA. Repeat after me, "I don't know her."
@iainjgrant Please know, Wyndham is no longer affiliated with the NRA.

— Wyndham Worldwide (@Wyndham) February 24, 2018
Best Western
Best Western showed everyone up by making it clear that they dumped the NRA's sorry ass back in 2014. Okurr.
Best Western Hotels & Resorts does not have any affiliation with and is not a corporate partner of the National Rifle Association (NRA). Best Western ended any association with the NRA in 2014.

— Best Western (@BestWestern) February 25, 2018
Starkey Hearing
The hearing aid company has decided to end things with the NRA and focus on their career. You do you, boo.
We have made the decision not to renew our discount program with the NRA. We will be asking them to remove our information from their website. Our focus remains on bringing better hearing to people around the world in partnership with hearing professionals.

— Starkey Hearing (@starkeyhearing) February 24, 2018
I would also like to point out that the majority of these companies broke up with the NRA via Twitter. Savage.
Heads up, you need to keep up with the news. It's not cute anymore. That's why we've created a 5x weekly newsletter called The 'Sup that will explain all the news of the week in a hilarious af way. Because if we weren't laughing, we'd be crying. Sign up for The 'Sup now!
5 Savage Moments From The CNN Town Hall On Gun Control
We now legally have to take back any mean or snarky thing we've ever said to or about teenagers and hand them the keys because they are literally driving our country to higher ground. Last night there was a CNN town hall called Students Stand Up where survivors from Marjory Stoneman Douglas High School shooting spoke with elected officials and  rifle shills NRA representatives about gun control. The teens harnessed their powers of unapologetic and acerbic wit to drag these grown adults who think gym teachers who can't keep the teachers lounge microwave clean should have assault rifles. Here were the highlights.
Marco Rubio Getting Booed
Marco Rubio has the gall to tell a father whose daughter was gunned down last week that guns aren't the problem. The crowd reacts appropriately.
Marco Rubio gets booed for refusing to ban assault weapons. Absolutely amazing. pic.twitter.com/AD7nnEq5GH

— igorvolsky (@igorvolsky) February 22, 2018
Dana Loesch Getting Booed
In a shocking turn of events, NRA spokeswoman Dana Loesch turns on law enforcement saying it is their responsibility to keep schools safe. Never thought I'd see the day that the NRA is going after cops. The crowd, once again, boos.
Loesch is booed off the stage after she closes the CNN forum by arguing that mass shootings are a law enforcement problem, not a guns problem pic.twitter.com/5xMonHhBy2

— Aaron Rupar (@atrupar) February 22, 2018
A Cop Call The NRA On Their Bullshit
The cop obviously has to retaliate after being thrown under the bus by the NRA and tells Dana Loesch she's tripping. The crowd changes tune and instead of booing, cheers!
Broward County Sheriff Scott Israel gets a huge ovation after he tells Dana Loesch that "you're not standing up for until you say, I want less weapons." pic.twitter.com/bq9xFfA4An

— Aaron Rupar (@atrupar) February 22, 2018
This Dad Gets "Brutally Honest"
The same dad called Rubio and Trump "pathetically weak" and his brutal honesty is making my knees seriously weak. I could watch Rubio's face, wishing he could evaporate, till the end of time.
Marco Rubio gets eaten alive here. Absolutely amazing. pic.twitter.com/Yu3Ebvl9tV

— igorvolsky (@igorvolsky) February 22, 2018
This Musical Message
Okay so this isn't really a "savage" moment. Unless you considering being good at singing savage, which I low-key do. Anyway, like true fucking stars, these teens were like, "We have an audience not only will we drag politicians but we will sing." That is the mark of a true icon. Get these teens a record deal. And uh, take note, Fergie.
???? "You may have brought the dark, but together we will shine the light" ????

Marjory Stoneman Douglas High School students gave a moving performance of the song "Shine" at the end of the CNN #StudentsStandUp town hall https://t.co/5lgjV5UNCH https://t.co/VB4jNrkOYk

— CNN (@CNN) February 22, 2018

Heads up, you need to keep up with the news. It's not cute anymore. That's why we've created a 5x weekly newsletter called The 'Sup that will explain all the news of the week in a hilarious af way. Because if we weren't laughing, we'd be crying. Sign up for The 'Sup now!
Everything You Can Do To Support The Parkland Shooting Survivors
As is the unfortunate reality with every mass shooting, every person with a mouth and an opinion has been shouting/tweeting/skywriting their stance on gun control on every possible platform since the Parkland shooting took place last week. Between politicians, teachers, parents, and a reality TV star the president, Republicans and Democrats are super divided on the issue and are fighting over guns like a couple fighting over who gets to keep the dog after they break up. Coming as a shock to literally no one, the most mature and proactive contributors to the gun control debate have been the students who had to live through the actual horror of hiding under their desks from a madman bent on murder. So yeah, I'd say maybe it's worth listening to them for a hot sec.
On March 24, the students of Marjory Stoneman Douglas High School and their families will take to Washington D.C. and lead the March For Our Lives to protest gun violence and the silence from lawmakers when it comes to making changes to prevent these atrocities. So far, all that has been offered from many Republican politicians is the load of shit they like to call "thoughts and prayers." Thoughts and prayers didn't work when I tried to wing my college finals having never opened a textbook, so they sure as hell are not going to work in preventing another unhinged person with access to firearms from taking innocent lives.
Students who just had their entire high school experience destroyed: So you're just gonna do nothing to fix the way guns are sold and regulated in this country?
Republicans:

The students in Parkland are also firm that there is no such thing as "too soon" to start talking about enacting change. Less than 24 hours after the massacre, senior David Hogg spoke to CNN saying, "We're children. You guys are the adults. You need to take some action and play a role. Work together. Come over your politics and get something done." Translation: get the fuck over yourselves and stop acting like actual teenagers when you don't even have to deal with things like acne and awkward sexual tension anymore. Oh wait, those never go away? Fantastic.

Other students have been taking to Twitter to demand action and call out the ridiculous and offensive statements made by Trump and human spiked seltzer hangover, Tomi Lahren. In case you also avoid following the orange ball of gas on Twitter for fear that you'll lose a few brain cells, allow me to direct you to the tweet where he literally blames the victims for not being able to stop a mentally ill classmate from aiming a gun at their faces. And here's another where he makes the issue about himself by claiming the FBI could have stopped the shooting if they weren't so preoccupied with the Russia investigation. *slams head against keyboard*

Emma Gonzalez, another student survivor with a badass Charlize Theron buzzcut, gave a powerful speech in response to the lack of action, calling out flimsy statements from politicians and insisting that Parkland will be the "last mass shooting" if the government gets their shit together and enacts change. Emma brings the heat for nearly 12 minutes, literally getting a crowd of people to chant "WE CALL BS" at lawmakers, which is the same strategy I used when I realized my ex still kept in touch with Tinder girls. I can confirm, it's v effective.

Leading up to the March For Our Lives, the students of Marjory Stoneman Douglas and their supporters have no intention of ending the conversation on gun control, which may be a major shift from the usual cycle of nothing ever changing after mass shooting events in the US. Just like the Women's March, a bunch of sister marches are being organized in different states on March 24 to show support, which you can officially register for here. I, for one, have already prepared what to write on my sign in response to officials who won't get off their Second Amendment high horse long enough to remember that children are dying:

Heads up, you need to keep up with the news. It's not cute anymore. That's why we've created a 5x weekly newsletter called The 'Sup that will explain all the news of the week in a hilarious af way. Because if we weren't laughing, we'd be crying. Sign up for The 'Sup now!
7 Heroic Ways Our Government Is Combatting Gun Violence
Yesterday was another normal day in America where a gunman entered a high school and murdered 17 people. Wow, I wish that sentence could be read as an outlandish joke but the gun violence at Florida's Marjory Stoneman Douglas High School was the eighth school shooting to occur this year. Yep. Eighth. There's only been seven weeks in 2018 so far. It hasn't been long enough for the people who resolved to lose weight this year to cancel their gym membership yet.
Luckily we live in a country that is incredibly responsive to these sorts of attacks and are horrified that children must worry about being gunned down while passing notes about their crushes. Here are the heroic measures members of the government have taken to make sure this doesn't happen again:
Prayed
The OG response to mass shootings. So far it hasn't really *worked* per se, but what's that thing about 10,000 hours of practice? Hopefully we aren't all dead by then!
Tweeted
Since praying is unfortunately a private event, it is important that the people we pay to govern our country write a 280-character message letting us know they prayed. That's what we're paying them to do. Pray and write about praying.
Prayed and Thought
Prayers can be empty gestures, you might think and you'd be right! It's important to also think while praying. These politicians are thinking very hard. Thinking about how innocent people are being killed in learning institutions they once felt were safe. And when they are done thinking they will frown so people know they are thinking sad thoughts.
Lit A Candle
Perhaps this tiny flame will light the way toward a more peaceful future. Nothing is more actionable than lighting a small fire.
Went On A Contemplative Walk
How does this keep happening, they wondered as they strolled down the aisles of Wal-Mart, past the section for "toys for girly girls", located next to the fishing rods and semi-automatic rifles. "Why do young people turn to guns?"
Sat In A Comfortable Chair In Their Comfortable House In A Gated Community That They Can Afford Because Of The Money They Accept From The NRA That Let's Them Continually And Conveniently Ignore This Violent Epidemic
*stares blankly ahead*
Prayed And Went On A Walk
Maybe those earlier prayers weren't reaching Jesus but they were inside when they prayed and the roof couldn't interrupted the signals like a bad wifi connection or something. Better just be sure and pray outside. That way more people will see them praying which is great PR. And that's what matters, right? It's important they look concerned and not important at all that children stop getting murdered between Algebra and World History class.
Now, if for some reason this doesn't feel like enough, that is understandable. We all grieve in different ways. Some people grieve by continuing to accept money from an organization that profits off of fear and innocent people dying, and others grieve by donating to, say, Everytown For Gun Safety, an organization committed to building safer communities and decreasing gun violence. To each his own, I guess!
Heads up, you need to keep up with the news. It's not cute anymore. That's why we've created a 5x weekly newsletter called The 'Sup that will explain all the news of the week in a hilarious af way. Because if we weren't laughing, we'd be crying. Sign up for The 'Sup now!
The Biggest Fuckboys In Congress Right Now Who Took Huge Donations From The NRA
This article was originally published on October 2, 2017
What is a fuckboy, if not a person who says one thing in public, but then does shit that completely contradicts his previous statements in private? They're guys who say things like "I could really see myself being with you," or "I'm not like other guys," or "My thoughts and prayers are with the victims of gun violence," one day, but then do shit like ghost you or take thousands of dollars in donations from the NRA the next. Sadly, our government is filled with the latter type of fuckboy (actually probably also the former, but we're not here to talk about that just yet).The NRA spent $50.2 million on the 2016 election, it is pretty clear that, unlike my Liberal Arts degree, it was an investment well spent. Despite the horrific massacre that took place in Las Vegas on Sunday, Congress is still moving ahead with legislation to make it easier for people to buy silencers. Because it's not like being able to hear where a gun is being shot from is important and could save lives or anything.
So today I give you the biggest fuckboys in Congress, aka the dudes who have tweeted out condolences after every mass shooting, but still take thousands in donations from the NRA and vehemently oppose common sense gun laws like background checks, that over 90 PERCENT OF AMERICANS support.
Good Lord, our government is depressing.
5. Dean Heller (R-NV-SHADY AF)
— Dean Heller (@SenDeanHeller) October 2, 2017
You may not have heard of Dean Heller (he's like, not that famous), but being that he's the senator from Nevada, he's relevant for once. Dean Heller obviously has been tweeting his ass off about Las Vegas, but behind he scenes he's taken over $21k in donations from the NRA. Casual reminder that Dean Heller is up for reelection in 2018.
4. Mitch McConnell (R-KY-DEMON)
— Leader McConnell (@SenateMajLdr) October 2, 2017
You're probably aware of the ancient, decrepit turtle who is currently in charge of our Senate, but were you aware that he keeps his shell nice and shiny with over $26k in donations from the NRA? In the immortal words of Kim Kardashian:

3. House Speaker Paul Ryan (R-WI-FUCKBOY)
— Paul Ryan (@SpeakerRyan) October 2, 2017
Remember how I just told you that the House is moving toward legislation that would make it legal for guns to have silencers? Well, guess who's in charge of The House? You guessed it, House Speaker/Person Who Would Be Hot If He Weren't So Evil Paul Ryan! Like everyone else, Paul Ryan tweeted out his prayers to the victims in Las Vegas, but unlike everybody else he also has accepted $36k in donations from the NRA.
2. Rep. Pete Sessions (R-TX-DOUCHE)
— Pete Sessions (@PeteSessions) October 2, 2017
I normally wouldn't give a fuck about some random-ass representative from Texas, but Pete Sessions has really taken his fuckboy-ish donation practices to the next level. Sure, he's tweeting his "deepest sympathies," but Representative Sessions has taken over $51k in donations from the NRA. That's the most out of anyone in Texas, and I don't think I need to tell you that the NRA has donated a fuck ton of money in Texas.

1. Donald J. Trump (PRESIDENT – R – THE WORST)
— Donald J. Trump (@realDonaldTrump) October 2, 2017
I mean, you probably could have guessed this one. Despite his "warmest condolences" (feel like we don't traditionally give warm condolences but whatever…), Trump received nearly $6 million in ad support from the NRA. So yeah we can count on him on this issue about as much as I could count on my ex to remember my birthday.

Depressed yet? Literally same. Unfortunately these are just five of the many, many political fuckboys making it easier for tragedies like the one in Las Vegas to happen again. 44 out of 100 U.S. Senators have taken donations from the NRA, and 249 out of 435 representatives have done the same. Want to figure out how much your representative has taken? Check out this helpful graphic from The Washington Post, and text RESIST to 504-09 for help contacting your reps.
Remember, don't call your ex. Call your senators.
For Help Keeping Up With The News, Sign Up For The Betches 'Sup Newsletter!