Time To Go Deep: Weekly Horoscopes July 20-24
Mercury retrograde is officially over and it's time to go deep with a new moon in Cancer. This watery, emotional energy is affecting everyone differently this week, but there's one thing we can all count on: unexpectedly crying about an episode of a show you've seen one hundred times before. Sometimes the "Dinner Party" episode of The Office just hits different. You've been warned.
Aries

This Cancer new moon is shining a lunar light on your home life and finding it shady as f*ck. This week, issues on the home front come to the surface and basically demand to be dealt with. Whether it be a roommate who thinks doing the dishes means lightly splashing them with water or a neighbor who has taken up drumming in quarantine, it's time to face the issue head-on. It might be awkward in the moment, but you'll be happier when you're eating off a clean dish in a quiet bedroom. We promise.
Taurus

Did some misconceptions arise in your life when Mercury was in retrograde? Yeah, that's what we thought. The Cancer new moon is the perfect time to get back to expressing yourself properly (i.e. not via shady Insta story) and get your communication skills back on track. Quarantine has been hard on everyone, and people are generally forgiving rn so don't be afraid to message a few coworkers to say "sorry I lost my sh*t on Zoom last week." They'll appreciate it, and you'll feel better.
Gemini

The new moon in Cancer is electrifying your house of work and finances, meaning that now is the perfect time for a fresh start in your career. I mean, 99.9% of all careers are in complete chaos right now, so why not throw out the script and try something new? Your intuition will serve you well here, so don't resist the urge to change up your priorities. It's probably right.
Cancer

The new moon is in your sign, Cancer, which can mean a new mission, if you choose to accept it. Keep an eye out for unusual or out-of-the-box opportunities that may present themselves this week, and definitely don't tune out the voice in the back of your head pushing you to try new things. Unless it tells you to start a podcast. We're good on those, actually.
Leo

The new moon in Cancer has you going deep, Leo, making this the perfect time to release some sh*t that is holding you back. Moving on is the name of the game this week, whether it be from a sh*tty job, a sh*tty friend, or a sh*tty ex. Basically, anything sh*tty that is keeping you from doing you has got to go. We've got enough to deal with with a global pandemic. No need to have a f*ckboy in the equation too.
Virgo

You usually prefer to fly solo (mostly because people can't get on your level), but this week the new moon in Cancer has you feeling the collaborative vibes. And sure, "collaboration" has taken on a whole new meaning in 2020, but that doesn't mean the art of teamwork is dead. This week, don't shy away from asking for help on a project, or reaching out to someone you've always wanted to work with. They could end up being the Gayle to your Oprah (bc let's face it…you're obviously Oprah.)
Libra

You're making money moves this week, Libra, unemployment crisis be damned! This is a great week for making decisions regarding your financial future, and for laying the ground work to your success. Allow your ambition to take the wheel this week and follow where it leads you. It could lay the groundwork to your future life as a billionaire mogul.
Scorpio

Your desire for a 2020 summer vacation will come roaring back this week, Scorpio, whether that is actually possible or not. God damn you, inner travel influencer! If a small local getaway is safely possible, pack a bag and get thee to a socially distant beachfront location. If it's not (aka you live in any major American city), lean into the staycation lifestyle by taking a day off. Did you know you're allowed to take a vacation day even if the "vacation" is day drinking margaritas in your living room? If you close your eyes, it's almost like your trip to Ibiza wasn't canceled. Almost.
Sagittarius

Summer 2020 has been intense for everyone, but no one so much as Sagittarius. You thrive on the fun-loving, fast-traveling, hot, hot, heat of summer so without that…yeah. You're struggling. This week, Cancer lights up your eighth house of intimacy, meaning that your great summer adventure might finally present itself in the form of a relationship. Don't ignore the people who pop into your life this week. They could be just the vacation you were looking for.
Capricorn

Pay attention to your ride or dies this week, Capricorn. With the new moon in your house of relationships, the people who show up for you now are the ones deserving of your time and energy. All the rest is just noise. And if that noise can't even text back in a timely manner? It's definitely time to delete and move on.
Aquarius

Some me time is in order, Aquarius. You've been holding down the fort for everyone in your life, but it's time to give yourself a little TLC. The Cancer new moon is heightening your need for self-care, including but not limited to: long baths, decadent dinners, DIY face masks, and refusing to answer Rachel's one hundredth text about how the pandemic is ruining her ability to tan and she doesn't feel like herself when she's not tan. You deserve the you time, and Rachel will be fine. Pale, but fine.
Pisces

Lights, camera, Pisces! This week the spotlight is all on you as the Cancer new moon chills in your glam fifth house. Sure, this could bring a little bit of an "all dressed up with nowhere to go" feeling, but hey, that's what Instagram is for. Feel free to show off your glowing skin and good hair days with abandon on the 'gram. If people really hate it they can mute you (just like you did to them.)
Images: Giphy (12)
New Moon, Same You: Weekly Horoscopes For December 3-7
The end is near! The end of Mercury in retrograde, of course. Mercury corrects its course on December 6. Think of that as an early Christmas present from the planets directly to you. Travel plans will go much more smoothly than they did over Thanksgiving. You're less likely to run into someone you used to know while Christmas shopping. And you won't accidentally sext your boss. This week, though, you've gotta watch out for that pesky New Moon. Here are your weekly horoscopes for December 3-7:
Aries
The New Moon takes place in your realms of philosophy, education and travel this week. So, like, basically any activity that expands your mind is going to be very beneficial. If you can't bring yourself to crack a book, listening to a new podcast or heading to a different news source than your usual could really open your mind. You'll have a bunch of opportunities to network in the near future so it never hurts to have new shit to talk about, right?
Taurus
The New Moon takes place in one of your money houses. Most signs have to watch what they spend. As a Taurus, you aren't actually that bad with your money at all. This week, though, you'll be inspired to think a little more about it. Consider making a holiday budget or convincing yourself you'll only be going out three nights a week instead of seven. Ok, maybe still go out seven nights a week, but make sure someone else foots the bill once in a while.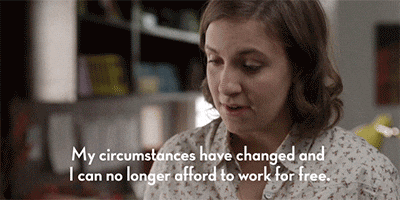 Gemini
The Sun and Moon team up in your house of partnerships this week. Something this week will get you thinking about the kind of relationship you have with your significant other, current hang, or possibly even your work wife/husband. Is this relationship healthy? Is it beneficial? Are you just in it because you don't want to be cold and alone during cuffing season? Get real with yourself, betch.
Cancer
The New Moon this week takes place in your house of health. Sure, you've probably already given up on caring until after the New Year, but let's not let things get out of control here. Motivate yourself to actually go to the gym, even if it's just to walk on a treadmill while you look at your phone. Remember to drink water, even though it's cold outside. And don't get too tempted by the office candy bowl. You can't hide in oversize sweaters forever.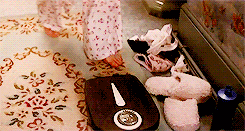 Leo
The New Moon makes you fun, creative and talented. While it's tempting to think, "Hey, I'm really good at this, I should get paid for it," you also need to consider your level of dedication before starting a new side hustle or venture. You don't want to start an Instagram for your blossoming small business, only to realize you have no passion for macrame after two weeks. Some things can just be hobbies, and that's ok!
Virgo
This week, you need to watch yourself when voicing your opinion. Mercury retrograde at the start of the week messes up your ability to be a totally effective communicator. What you think is constructive criticism may come out as way harsh, Tai. Cool it on the judgement as much as you can. Or, just, like, talk behind someone's back instead of saying it to their face.

Shop Betches Go Home And Talk Behind My Back Tee
Libra
This week is all about enjoying the simple things in life. The holiday season can be especially stressful for you. Also, it feels like you can't get anything done at work/school because no one else is focused, like, at all between Thanksgiving and Christmas. Find comfort in a hot bath, finding an amazing deal on holiday candles, or savoring every last drop of a six dollar bottle of wine.
Scorpio
Mercury finishes its retrograde in your sign this week, so you're still susceptible to major f*ckups until you're given the all-clear on December 6. It's best to just walk on egg shells for the first part of the week. Don't tweet or post anything remotely controversial. Cancel that haircut because you will be motivated to get bangs. And certainly don't agree to go on a first date unless you want it to go horribly and be really awkward. Yikes.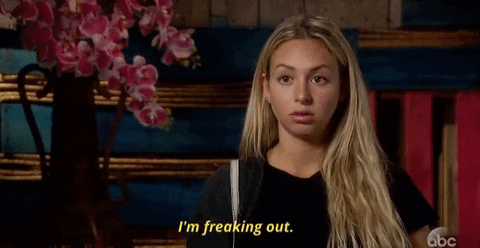 Sagittarius
The New Moon is in your sign this week! The Sun is also in your sign. Even though Mercury is in retrograde until December 6, things are basically easy breezy for you. You friends will be chill. You have enough to do so that you won't be bored, but not too much so that you're overwhelmed. Wow, you really are, like, so lucky and blessed at this point in your life. Good for you.
Capricorn
While you're waiting for the Sun to enter your sign next month, you're basically in hibernation mode. It's time to look back on the last year of your life and set some goals for where you'd like to see yourself a year from now. The New Moon will make you introspective, and also motivate you to let go of shit you don't need. Time to throw out clutter, unfollow some people and delete all the guys in your phone with the last name "Tinder".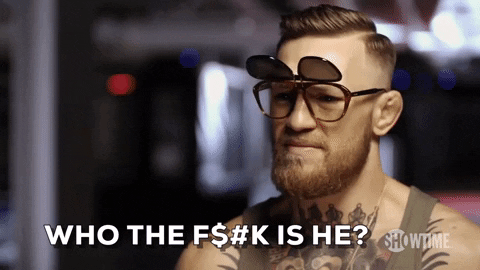 Aquarius
It's time for you to do some strategizing this week. With the New Moon in your house of work, you've got to put a plan in motion to get you where you want to be in your career. That might mean sitting at the right table at the company holiday party, or making sure you have an extra random gift in case someone gives you something unexpectedly. Figure out how you can have the upper hand and go from there.
Pisces
The New Moon takes place at the top of your chart, meaning it will have an influence on authority figures in your life. It's important to be in good favor with people who hold your fate in their hand. Make sure you don't piss off professors, bosses, or your landlord. Bring out your inner Betty Crocker. It's kind of hard to be mad at someone when they're handing you freshly baked cookies, right?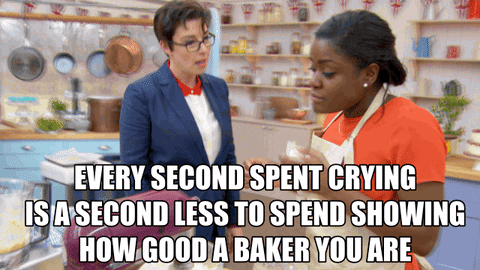 Images: Giphy (6)