Is Your State Voting To Legalize Weed?
The 2020 election is approaching quicker than I feel comfortable with, and if you're living in one of a handful of states, one of the many issues on the ballot may be if you can light up legally. Weed, I'm talking about weed. Already, 33 states and the District of Columbia allow marijuana for medicinal use, and 11 of these states (including D.C.) have also legalized marijuana for recreational use. Coming up on November 3rd, five more states will vote on whether not to legalize recreational cannabis and to allow it for medicinal use. As of now, the polls indicate that this measure will pass in these five states below, but here's everything you need to know about which states are voting to legalize weed this cycle.
Arizona
Since 2011, medicinal cannabis has been legalized in Arizona, but now they are looking to see if it will be legalized recreationally. I mean, nine years later you would think this would get passed by now! If this goes through, The Smart and Safe Arizona Act will legalize the use of cannabis for adults, and residents will be allowed to have up to one ounce of cannabis and five grams of THC concentrate, AND grow up to six cannabis plants in their household. Back in 2016, the polls were 51-48, and recently 62% of Arizonians support legalization. If you ask us, the polls are looking pretty good!
Mississippi
Being one of the most conservative states in the country, Mississippi is looking to legalize medicinal use. This seems like a long shot, but it looks like the polls are doing well. According to the state, Initiative 65 will allow cannabis to be prescribed to treat many medical conditions. The polls now show that 81% of residents are supporting this, so we're thinking it's going to pass. This support is probably bolstered by the fact that not only are there medical benefits, but apparently there are also economic benefits!
Montana
Montana voters accepted medicinal cannabis back in 2004, but now we are going to see if it will be approved for recreational use. The deets on this, according to Montana I-190, would be to permit selling and possessing for adult use. Residents would be allowed to have up to four cannabis plants and up to four seedlings in their homes. While some of the polls are pointing to a yes vote, a recent poll from Montana State University found that only 49% of voters support the recreational legalization—only time will tell.
New Jersey
New Jersey will be looking into recreational use, as it has already been approved for medicinal use since 2010. If it's approved, the New Jersey Public Question 1 will legalize the sale and possession of cannabis for adults (21 and over). Even though this measure failed to pass in 2018, it's looking like it'll pass this time around since recent polling has found that 65% of voters are in favor, while just 29% are opposed. Second time's the charm..?
South Dakota
This state in particular is looking to approve cannabis for both medicinal and recreational purposes. According to a poll released back in September, a majority of voters support both measures. The ballot will have two legalization measures: the South Dakota Initiated Measure 26 will allow doctors to prescribe cannabis to patients for many conditions and will also allow recreational use for adults. It'll be interesting to see how this one unfolds!
As more people continue to vote in the coming days, we will see which of these states will pass on legalizing weed. So on November 3rd, we will be finding out which states will be weed-free AND who our president will be for the next four years…yikes!
Images: ImagePixel / Shutterstock.com
5 Fun & COVID-Safe Weekend Getaways From NYC
If you, like me, have had to cancel vacation upon vacation this year, you're probably feeling pretty damn defeated. Half the fun of booking a vacation is having something to look forward to, and I think we can all agree we could all use something fun on the horizon considering the light(bulb) at the end of the tunnel needs to be replaced. Just because we're essentially banned from leaving the country, and more than half the states in the U.S. require a 14-day quarantine upon coming home, doesn't mean all hope of traveling is dead—you just have to get a little more creative and embrace road tripping. If the New York tri-state area is your point of origin, here are a few places for socially distant travel this summer and fall.
Provincetown/Cape Cod, Massachusetts
View this post on Instagram
This spot is at the top of the list because Provincetown has got to be the safest town I've seen in response to COVID. Upon entering, you'll notice signs enforcing a mask mandate are posted all over. Unlike other places, where people are only wearing masks to enter a public place, *cough, Florida*, masks are required when you're walking anywhere around town. And if you do happen to forget your mask, there are locals who walk around handing them out. Each restaurant took spacing out tables and adding dividers very seriously, in both their indoor and outdoor seating.
Coming from NYC, the drive out to Provincetown is a long one, or as locals kept telling us, it's at the end of the world. Stopping in other areas of Cape Cod on the way helps to break it up, and there are so many different places to go. We stopped for lunch at Chatham Bars Inn to eat facing the beach, a place I have dubbed the Gurney's of Cape Cod, but way more chill. The food was delicious and the view was unbeatable. If you're vegan or not, ice cream spot Izzy is another must on your way out. The little stand is right next to the trampoline park that has been there for over 60 years. Beachcomber in Wellfleet was another highly recommended spot, but I didn't have a chance to experience it for myself.
Provincetown itself is an extremely walkable town, and we didn't need to take a car anywhere once we arrived. All the action can be found on Commercial Street, a vibrant and easily walkable strip that serves as the town's main street where you'll find tons of stores, restaurants, and hotels. Restaurants highlights are Strangers & Saints, The Canteen, Aqua Bar, Spindler's, and The Red Inn. And you definitely need to check out the pool at Boatslip Beach Club, Provincetown's most famous LGBTQ destination for over 50 years and home to the iconic tea dance, aka wild happy hour every day at four. Because of the pandemic, this is indefinitely postponed, but it was still a great place to spend the day.
Where to stay: I couldn't recommend Eben House enough—it was a two-minute walk to town and felt very homey since each room is in its individual building as opposed to a hotel. This bed-and-breakfast is on Bradford Street, so we were close to the action on Commercial Street, but also got a good night's sleep. The grounds have great communal spaces, like a porch with a hammock and a nautical-themed saltwater pool area.
Boston, Massachusetts
View this post on Instagram
Boston wasn't at the top of my travel list, but when road trips became the only option, I figured there was no better time to go. Coming from NY, we were exempt from any travel restrictions, so keep this in mind since your ability to travel here is dependent on where you're coming from. Massachusetts seems like it would be really far away, but it's actually not a terrible drive from NYC at three and a half hours (without traffic). As with most things these days, we went to Boston will few expectations, and were completely blown away by the city and the food.
If you're a fan of Mexican food, you can't miss eating at Lolita Fort Point. This was the restaurant highlight of our trip and the first time we ate indoors since February, which was a little surreal, but all safety measures were taken with tables being six feet apart and surrounded by plastic barriers. With Boston being surrounded by water, you can guarantee that any seafood restaurant is going to be amazing, but our favorites included B&G Oysters and Pier 6. We also had brunch at The Beehive, which is usually famous for its lively Sunday brunch with live music and bottomless drinks. Unfortunately due to COVID, that wasn't the case this time, but the outdoor brunch tasted just as good. Rooftop drinks at Lookout Rooftop and Bar at the Envoy Hotel and Rooftop @ Revere at the Revere Hotel Boston Common are also a must. Other restaurants that were on our list that we didn't make it to were Legal Harborside, ReelHouse, Coppa, Barcelona Wine Bar, and Tia's.
Where to stay: We obviously had to bring our quarantine pup with us because we don't leave home without him (I don't know who has worse separation anxiety, us or him). Finding a dog-friendly hotel is always the first thing we look for, which is how we found The Whitney Hotel Boston, a new boutique hotel in Beacon Hill. The hotel was within walking distance from everything we wanted to see in the city—Charles River Esplanade, a ton of restaurants, Boston Public Garden, and of course, shopping on Newbury Street. The hotel adhered to all sanitation rules and even went as far as to create their own 5-point program to keep both staff and guests at ease.
Asbury Park, New Jersey
View this post on Instagram
Asbury Park is a trip you never knew you needed to take this summer. It takes less than an hour and a half to get there, which is something you can't say for most trips outside of NYC. You'll immediately feel that laid-back, beach-town vibe as soon as you get off the highway. It's a great place to people-watch since the area attracts all different types of personalities. There are tons of different restaurants, all with surprisingly delicious food and drinks. Some of our favorite spots include Taka for sushi, Asbury Ale House Sports Bar & Grille, Barrio Costero (order the Jalisco is Burning cocktail), Toast for brunch, Porta, happy hour at The Wonder Bar (aka dog happy hour), and Watermark for drinks. Reservations are highly recommended for everywhere you want to go as things book up really quick, walk-ins are limited, and capacities are lowered because of social distancing. 
Where to stay: Recently opened back up at the end of June, and the town's first new hotel to open in more than 50 years, The Asbury Hotel epitomizes the area with its pet-friendly, funky, laid back, rock-n-roll vibe. Like most hotels, what is open and not open at the hotel has been dictated by COVID, but that isn't stopping anyone from enjoying their huge pool space, doing yoga, watching a movie on the roof, or grabbing drinks at the Salvation rooftop bar. Social distancing rules are strictly enforced, masks are required in all areas of the hotel (minus your room, obv), and floor markers are all over the main lobby area so no one accidentally bumps into you. Cleaning service is also suspended during your stay, but a deep clean is given in-between guests, so yes, this does mean you need to make your own bed when you wake up. There are 100 guest rooms in a bunch of different sizes, from queen and king rooms to family rooms and suites, to bunk bedrooms that can sleep up to eight people (although right now, rooms are limited to two people). The most convenient part of the hotel is that it's walking distance from the boardwalk and main strip of outdoor restaurants, coming in clutch as the Uber prices are beyond surging out there. 
Woodstock, New York
View this post on Instagram
You only have to drive two hours north of the city to feel like you've traveled back in time. If you have any idea of what Woodstock is in your mind, you're probably right. This quaint town has a chill, outdoorsy, hippie vibe oozing out of it everywhere you go. Dinner at Silvia is a must, especially with their expanded, socially distanced outdoor dining. Make a reservation in advance, because this place will book up quickly. Unlike most travel destinations you can really just wander the town without a strict plan in mind since everything is very central. Local food spots to keep in mind are Cucina, Bread Alone, and The Mud Club. Bars to check out include A & P Bar, Early Terrible, and Tinker Bar. And if you're in the mood to shop, pop into stores like Candlestock and Castaways.
Other destinations worth hitting up that are a driving distance from town are the famous Phoenicia Diner, Kaaterskill falls, El Paso Winery, North-South Lake campground, and Big Deep. It's also worth stopping in New Paltz on the way home just to walk around the town. We would def recommend a trip to Woodstock, especially during the summer, but highly advise going any day between Thursday-Sunday since a significant amount of restaurants, bars, and smaller food shops were closed either on Tuesday, Wednesday, or both.
Where to stay: Technically speaking, Woodstock Way Hotel is a hotel, but it doesn't feel like one at all. There are 13 spaces on the property, running from different types of suites to full-out authentic cabins. Some rooms are pet-friendly, but not all, so make sure to look into that ahead of time. In the time of COVID, all sanitary and social distancing measures were taken, including being able to virtually check-in through email using a lockbox outside of your cabin. Wearing a mask is strictly enforced if you choose to enter The Tannery lobby or get a coffee from the outside window. Mask wearing wasn't only strictly enforced at the hotel, but rightfully so in the town as well.
You couldn't get a better location if you tried, considering the hotel is literally in the center of the town. Bars, restaurants, and shopping are all minutes away, plus if you need your car, your room comes with its own designated parking spot.
Avalon, New Jersey
View this post on Instagram
As someone who grew up going to the beaches on Long Island, I had no idea Avalon existed until my husband, who's from Philly, took me here when we first started dating. I quickly became obsessed with it, with the number one reason being that the town is a firm believer in the no-shower happy hour. Pre-COVID, our favorite spot in the area was Whitebrier Restaurant, where there is essentially a day rager going on, but you can also order bomb sushi at an outdoor table—really, the best of both worlds. Now we would still recommend going there, but just for dining at an outdoor table (still get the sushi). Restaurants you can't miss out on are Polpo (BYOB, amazing food and lots of outdoor seating), Water Star Grille (at The Reeds at Shelter Haven), The Diving Horse, Summer Salt at Isabel's (open Friday-Sunday), Cafe Loren (open every day but Monday), and Avalon Brew Pub – Restaurant & Microbrewery in the Icona Avalon hotel.
Where to stay: If you can find enough people to rent a house, that is def the most fun option, especially if you can get a spot on the water. There are only a few hotels and they aren't super conveniently located to any of the bars or restaurants (you'll have to take a ~10-minute Uber).
If you're opting for a hotel, we suggest the Icona Avalon, since their room rates are the most reasonable and they have great onsite restaurants including the aforementioned Avalon Brew Pub, Shimmers Bistro, and The Sandbar Village Beach Bar & Lounge (equipped with fire pits). Other hotels in the area are The Reeds at Shelter Haven and the recently reopened Windrift Hotel Resort.
Images: Tasty Trips / Shutterstock; betchestravel, iconaavalon / Instagram
Yesterday's Elections Were Literally The First Good Thing To Happen All Year
Guess who's back, back again. Dems are back. Tell a friend. If you forgot that there were some v. important elections yesterday and neglected to perform your civic duty (seriously? You had one job…), here are the results. Elections were held in 33 states yesterday, but the major ones that had everyone holding their breath were the races for governor in Virginia and New Jersey. And, drumroll please…the Democratic nominees swept in both states!! Somewhere, a relieved Hillary Clinton is silently thanking the woodland tree spirits she has been praying to in the hopes that the world will soon restore itself to relative normalcy.

What went down in VA?
Virgina's win went to former Democratic Lt. Gov Ralph Northam, which is a pretty clear signal that VA is still not here for any of Trump's bullshit and intends to keep it that way. Virginians can't stand Trump (gee, wonder why) and demonstrated how completely fucking done they were by making sure Northam not only defeated Republican nom Ed Gillespie, but absolutely crushed him. VA is also a swing state – and the only Southern state that went to Hillary last year – so electing Northam is a huge plus for Democrats when it comes to future elections. This win for the Dems is literally all Trump's fault (as is every shitty thing that has happened in 2017 IMO), so I'm sure ol' Twitter-Fingers will have a lot of feelings to waste his new 280 characters on. Oh wait, he already did.

Another badass victory in Virginia went to Democrat Danica Roem, who won a seat in the Virginia House of Delegates, ousting the Republican incumbent, and one of the most anti-LGBT politicians in America, Robert G. Marshall (the one behind the fucked up bathroom bill *cough* asshole). Oh, and Roem now just so happens to be the first openly transgender person to be elected to and serve in a state legislature. Revenge is a dish best served fierce.
Gym, Tan, Democracy?
The Democratic nom in New Jersey, Phil Murphy, also took the W, snatching the seat away from Chris Christie's Lt. Gov. Kim Guadagno. Man, you cause one little traffic jam, and also sit on a beach you close to the public one time, and also support Trump, and…alright, yeah, Christie was a POS and after 8 years of nonsense, NJ Dems are RECLAMING THEIR TIME.

Why does this even matter?
This is actually a pretty BFD for the Dems when it comes to future elections. The diverse roster of elected officials and strong Democratic lean in multiple states proved that the majority of sane Americans are rightfully horrified by the way things have been going under Trump's reign of terror so far, and want to gtfo his crazy train as soon as humanly possible. It's looking like there's a decent chance I won't spend Election Night 2020 the way I spent 2016's – crying into my beer and writing an overdramatic FB post aboutlosing all faith in humanity. Maybe we'll even get an impeachment before then. Or maybe even…

Hey, a girl can dream.
Heads up, you need to keep up with the news. It's not cute anymore. That's why we've created a 5x weekly newsletter called The 'Sup that will explain all the news of the week in a hilarious af way. Because if we weren't laughing, we'd be crying. Sign up for The 'Sup now!
A 2017 Voter Guide For Millennials Who Procrastinated The Election
If you think that elections are like, so last year, you'd be very wrong. Elections are like my fuck buddy on the hockey team- constantly around and a necessary evil (cat's gotta eat, amiright?). Anyways, what I'm eloquently saying is that elections happen pretty frequently throughout the nation, because there are like, a lot of elected officials. Obvi you can't keep up with all of them, because ain't nobody got time for that, but some of them are preettttty important, even if they don't take place in your state. Because like, we're one nation under all, yadda yadda, and our government is legit a flaming trash pile right now. On November 7th, two pretty important elections are taking place in Virginia and New Jersey, so I'll tell you what you need to know, because I'm like, such a good friend.
What's going on in VA?
Virginia is voting on several things, most importantly their governor. The current governor, Democratic Gov. Terry McAuliffe, has decided to peace the fuck outta there (smart dude), and the race is now down to Democratic Lt. Gov. Ralph Northam against Republican lobbyist and former George W. Bush administration official, Ed Gillespie. This whole election is really focusing on all things Trump and social issues that have now been put through the fucking shitter thanks to the Head Cheeto himself. This race is important because Virginia is a generally Democratic swing-state and the race is close af, making it hotter than a shirtless Cameron Dallas picture. Also, it'll be a test to see exactly how Trump-lovin' Virginia is, since good ole' Ed feels comfortable using Trump jargon (aka "being racist") in everyday life.

If You're A VA Voter: Polls are open from 6am to 7pm, and you can find your polling place here. Remember to check VA's voter I.D. laws so you don't get turned away at the polls without a sticker. That would be like, so devastating.
What about NJ?
People are trying to distance themselves from the old New Jersey, apparently. First, by MTV rebooting Jersey Shore and moving it to "Floribama", and now, on a less important note, by saying "PEACE BITCH" to grade-A shitbag, Chris Christie. Being the aforementioned grade-A shitbag that he is, Chris Christie is (not surprisingly) super unpopular. So unpopular, in fact, that Republican lieutenant governor, Kim Guadagno, who has worked with him for 8 years, has tried to distance herself from Christie because he's basically a death trap for her campaign. Who knew causing traffic would be so unpopular? Guadagno is going against Phil Murphy, Democratic nominee, who has led consistently in the polls and spent a shitload of money on his campaign. Bold strategy, Cotton. Let's see if it works out for him.
If You're An NJ Voter: Polls are open from 6am to 8pm, and you can find your polling place here. Remember to check NJ's voter I.D. laws so you don't end up looking all embarrassed and shit like that time your state bird (Snooki) got arrested.

Big Picture of Why TF These Are Important
Basically, a year into this colossal fuckfest of a presidency, this election acts as a big heads up to both parties. There are a v. casual 45,000 candidates running across 33 states (including NY, hello!), so figure out if your state is in the mix and vote. If the Dems lose, it's a clear sign that something is not right in the Democratic Party DUH), no matter the recent changes they have tried to make. If the Republican's lose, it's a sign that the Trump Era is, uh, not faring too well for their party (FUCKING DUH). So, set your Twitter alerts for tomorrow, or like, read The Sup on Wednesday morning because shit is going down.
Heads up, you need to keep up with the news. It's not cute anymore. That's why we've created a 5x weekly newsletter called The 'Sup that will explain all the news of the week in a hilarious af way. Because if we weren't laughing, we'd be crying. Sign up for The 'Sup now!
Some Psychopath In New Jersey Turned Your Most Hated Liquor Into A Bagel Flavor
I've had a very strained relationship with the state of New Jersey over the years. On the one hand, they've given me so many gems, like the ability to be lazy af and have someone else pump my gas for me and also Jersey Shore, without which I would never have heard the terms "meatball power" or "human grenade." I mean, can you imagine a world like that?? But let's not forget that New Jersey is also responsible for every boy I've meet on Bumble who is emotionally available enough to text me for four weeks straight, but not emotionally available enough to spend $13.25 on New Jersey Transit to meet me IRL. There's got to be something in the water over there, because I know that has nothing to do with me and my sparkling personality. So yeah, I've had my emotional baggage ups and downs with the state. But now they've gone and really pushed me over the fucking edge because someone in New Jersey is trying to make fetch Fireball Bagels happen. *calls the police*
Alex Berkowitz, life-ruiner and owner of The Bagel Nook in Freehold, NJ, has taken it upon himself to create a Fireball bagel even though literally nobody asked him to. What is in a Fireball bagel, you may ask? The dough itself contains a "splash of whiskey" and then the entire crime against humanity bagel is dipped in a Fireball boozy glaze. My immediate reaction upon hearing this news went something like this:

Lord Jesus, why must you test me like this?
The Fireball bagel is being marketed as "perfect for your hangover" which is a bold statement and something I find personally offensive. First of all, Fireball is a drink only served out of desperation. Like, walk-into-a-bar-and-realize-you're-the-only-one-whose-ID-is-actually-legitimate levels of desperation. And to turn that act of desperation against me and make it into the one food I eat when I'm hungover feels like a personal attack.
Secondly, no one buys Fireball of their own free will unless they're criminally insane. Seriously. Think of one person in your life who buys this shit in increments larger than a single shot forced upon them by random bar trash. Now think about if that person sets fire to their lives on a daily basis either figuratively or literally. Yeah, they can't be trusted.
When the owner of The Bagel Nook was asked why he created such an abomination where he came up with the idea, Berkowitz said that a local radio DJ named "Cubby" asked him to make the bagel for Cubby's birthday in exchange for Berkowitz getting free passes to meet the Backstreet Boys. So THIS is the price of humanity these days?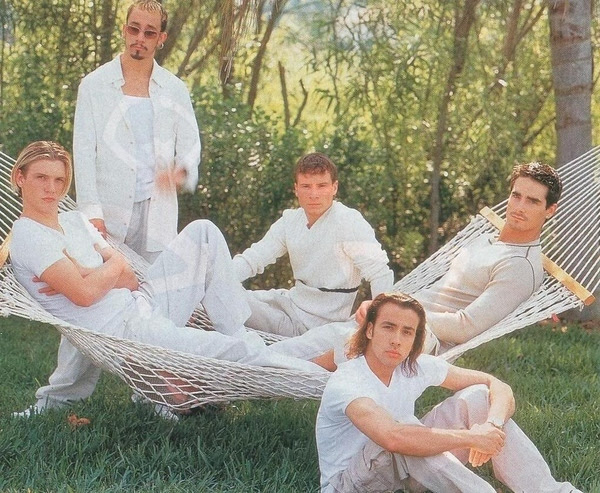 That's what you're telling me? WELL I HOPE IT WAS WORTH IT, ALEX.
The good news here is that you have to be 21 or older to purchase the Fireball bagel, which means the bagel might die a slow and painful death because their target market won't even be able to buy it. I mean let's be real, no one of the legal drinking age would willingly choose to ingest Fireball in any way, shape, or form before 11am.
And if you're insane extra af and are actually looking forward to Fireball bagels because of the Instagrams, your life is about to get even better because you literally don't even to leave the house for this shit. That's right, for a cool $80 per baker's dozen, you too can get cinnamon flavored regret delivered right to your door on Saturday morning. Honestly, god speed.

Brb, if you need me I'll just be adding DJ Cubby, The Backstreet Boys, and any guy with the first name of "Alex" to my personal burn book.
Mindy Kaling Is Going On A Date With Hot Senator Cory Booker
We've all made fun of New Jersey for as long as we can remember. The smelly armpit of the tristate area is a notoriously easy target—not to mention it gave us our #1 source of trashy television, Jersey Shore—and that's why we wouldn't have thought much of it when Mindy Kaling's character on The Mindy Project made a standard joke about Newark. Actually, we're like four seasons behind on The Mindy Project, so we literally wouldn't have known, but then it blew up on Twitter, as most moderately humorous interactions do these days.
The joke was that Mindy was having a party and New Jersey Senator Cory Booker shows up. Mindy says that he's probably only at the party because he's desperate to get out of Newark, which sounds about right tbh. Like, raise your hand if you thought the only thing in Newark was the airport.

So fast forward to last Thursday, when Cory used the joke as an excuse to slide into Mindy's Twitter mentions. He sent her the link to an article about how awesome Newark is (but is it?) and said that he still loves her even after the NJ shade. She then tweeted back at him about how it was just a joke on the show and that she loves him too.
Ouch! @MindyKaling, heard Dr. Lahiri dissed Newark last night … @VogueMagazine & I disagree ✌: https://t.co/2wP7ZqJKQd (I still ❤️U!) pic.twitter.com/FSwfkxenQJ

— Cory Booker (@CoryBooker) March 23, 2017
Senator, if Mindy Lahiri shades it, it means we know it's cool. Thanks for the ❤. It's mutual! https://t.co/KW2ibviREc

— Mindy Kaling (@mindykaling) March 23, 2017
Then the magic happened. Cory replied asking Mindy to have dinner with him in Newark and SHE SAID YES. Despite the fact that our icy heart doesn't love people getting cute on Twitter—or like, ever—words cannot describe how much we need this to happen. Cory is easily one of the five hottest Senators and Mindy is smart and cute and very very funny. They would make an amazing power couple, and we're so here for it.
After Mindy made a joke about looking up the train schedule, Cory said that he would send a Lyft to pick her up instead, which means senators must not make that much if he can't even send her a black car. No word yet on when this magical date will happen, but judging by how much we've shaded New Jersey in this article alone, we should be getting our very own date with Cory any second now.