5 Wedding Hair Mistakes To Avoid At All Costs
When it comes to your wedding day lewk, I'd just like to throw out an unpopular opinion and hope for the best: your hair is just as important as your dress, mmkay? You can't show up to your wedding in a Princess Mia-worthy outfit just to eclipse it with a half-assed 'do. I don't make the rules, y'all. Look, I fully embrace au naturale beauty looks that are definitely having moment right now, but there's a difference between loose, tousled waves and "I just woke up after sleeping on wet hair." Even if you think you're safe from this kind of epic f*ck-up because you're going for glam updo or some kind of fancy braid situation, you can still learn a few things from the pros, so listen up. 
Am I calling myself a pro? Lol, no. Of course not. For a sensitive topic like wedding hair, I decided to call upon the legit experts: Giovanni Vaccaro, Artistic Director at Glamsquad. Unless you are a hairstylist and have full confidence that you know exactly what you're doing (teach me your ways), I highly suggest reading on to learn a thing or two so you don't show up to your wedding stealing Bellatrix Lestrange's look. Whether you're going for a minimalist, easy style or an all-out Met Gala situation, all of the below apply to you.
1. Don't Shampoo On Your Wedding Day

I know what you're thinking: why, though? Until talking to Vaccaro, I just assumed that everyone washes their hair on their wedding day. According to Vaccaro, "I tell all of my clients to shampoo the day/night before the big day because second-day hair behaves the best—especially for an up-style." He has a point. If I have a big date—meaning, like, dinner with my parents or something—I usually adjust my shampoo days around so that I can wash my hair the day before, so why wouldn't I do the same on my wedding day? Also, in case you're wondering, he adds, "For those ladies who get oily quickly, dry shampoo will be your savior."
2. Don't Go Au Naturale
Ok, hear me out: this is completely your choice, so if you feel like extensions just aren't for you, we won't judge. However, all extensions do is add life, volume, and thickness to your hair and, honestly, who doesn't want that at their wedding? SHOW YOURSELF! Vaccaro says, "Regardless of how long or thick your hair is, you should still consider wearing extensions on your wedding day. Great for up-styles (ponies or chignons) or down styles (retro waves or boho chic texture), extensions help create a thicker, fuller look that will instantly elevate your camera-ready appeal." You also don't have to opt for an Ariana Grande look. Instead, you can do something a little more subtle with your wedding hair that's easy to take out at the end of the night. 
3. Don't Ask For Too Many Opinions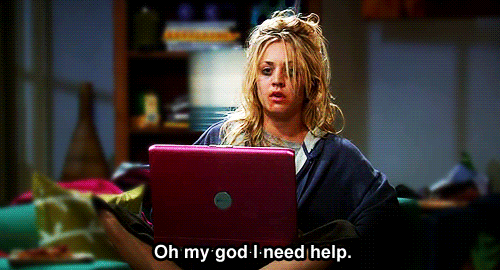 At the end of the day, how you wear your hair is your business. Ask for a few opinions for people who value honesty, but keep it to a minimum. "Asking 20 friends plus your mom, soon-to-be mother-in-law and grandparents, what they think about your wedding day beauty look is a big mistake and guaranteed to drive you nuts. My suggestion: solicit the opinions of your closest friends who have a similar style and aesthetic and really get you," advises Vaccaro. 
4. Don't Get A Trim
If you only want to pick one thing to listen to in this entire article, dear God, let it be this point. Vaccaro says, "If the ends are too healthy and soft, your hair may not hold the style all night. A little fatigue on the ends will help your hair hang onto the style. So get that final trim 5 to 6 weeks before your wedding day." As someone who gets a trim before nearly every minor life event, this one was a tough pill to swallow. But I'm going to trust the expert here.
5. Don't Forget About Your Comfort
Fancy 'dos are great and everything, but you will be rocking this hair for nearly an entire day, so remember that when you're trolling Pinterest for Marie Antoinette-style looks. Vaccaro says, "If your wedding day hairstyle hurts or doesn't authentically feel like you, even though it's the hottest hair trend of 2019, you've got a problem! You should feel like the most beautiful version of yourself, so make sure to express that desire during your hair trial." To put it simply, your wedding isn't the time or place to experiment with a new beauty look that you've never worn before. He adds, "Also, if a bobby pin is poking you in the skull, kindly ask your stylist to take it out." Fair. 
Images: Sweet Cream Ice Cream Photography / Unsplash; Giphy (2); glamsquad, giovannivaccaro (2) / Instagram
Lash Extensions, Lifts, Or Tints? Which Lash Treatment Is Worth It
The more reality TV I watch, the more I notice one, highly specific effect: I become obsessed with the relative lushness of my eyelashes. It doesn't matter that reality stars openly discuss their extensions, falsies, or long-standing relationships with Latisse. Every time I see a new VPR cast member upload a selfie, then take a quick peek in my own front-facing mirror, I'm left disappointed. SO, I did what any self-obsessed part-time beauty blogger sane person would: sent some emails, booked some appointments, and tested out each lash treatment du jour for myself. In the past year, I've tried out lash extensions, lash tints, and lash lifts—here's what I found out.
Lash Treatment #1: Lash Extensions
Lash extensions were the first treatment I wanted to try, mostly because I didn't really know lash lifts and tints existed until a few months ago. I've gotten lash extensions three or four times now, and the best advice I can give is that the quality really, really varies by location—so do your f*cking research.
Pros: If you're going to be on camera, or you just really live for a dramatic lash, then extensions are the way to go. If you're the kind of person who wants to pretend their lashes are totally natural and not have anyone be able to tell: this treatment is not for you. It makes sense that this treatment has the most pronounced effect, since it's the only one that actually gives you more lashes than you were born with, in addition to making them darker, longer, and thicker.
Cons: First of all, they're expensive. Not to burst anyone's bubble, but if you're paying under $100 for a service, then the service they're performing is likely very questionable. I also find the process fairly unpleasant, given that it's up to two hours of someone repeatedly, if softly, jabbing your eyelid. I've also had some stinging reactions from the glue they use, but whatever, beauty is pain. The other downside I'd note is that my real lashes do seem distinctly droopier for a few weeks after the extensions come off. It could just be in comparison to how lush the extensions seemed, or it could be that my lashes are not quite as load-bearing as I hoped. Either way—once I started getting extensions, not having them seemed like a real bummer. And financially, constantly having them just isn't an option.
Please enjoy this heavily filtered picture of me 3 hours post-extension treatment:

Lash Treatment #2: Lash Tint
For those of you who don't know, a lash tint involves, well, tinting your lashes. Ideally to a darker shade, but I guess you could get weird with it if you wanted. I visited the Benefit Brow Bar back in February for a lash and brow tint, since I was in LA at the time and feeling intimidated by all the women marching out of hot yoga without mascara streaming down their cheeks. I'll just discuss the lash aspect below, but I'd like to mention here that I also LOVED the brow tint—I usually stuck to a brow pencil that was similar to my natural shade, but I loved the added drama of going darker.
Pros: This is by far the most affordable service: at Benefit, it's only $21. The process is also very easy and painless—you're in and out in under 20 minutes. And it definitely works: I had jet-black lashes for the next 3-4 weeks. 
Cons: Honestly, it just wasn't a dramatic enough change for me to want to do it again. (Unlike the brow tint). I can see where this service would be useful if you have super-light lashes (looking at you, my blond and ginger friends), and color would give your eyes more of a pop. But unless your lashes are also naturally as curly and thick as you want them to be, I don't know that it'll fully replace your mascara routine. It also only lasts 3-4 weeks—as opposed to extensions and lifts, both of which should last at least 6 weeks.
I couldn't find a picture of me post-lash tint that looks like anything, so here's a video of Benefit's tinted lash primer instead:
Lash Treatment #3: Lash Lift
Okay, admittedly the service I got at Lash Loft is both a lift and a tint—so I can't really speak to what it would look like if my lashes were only "lifted." Lash Loft uses a Keratin-based treatment that "turns lashes upwards" as well as tinting. They also offer a service called a "lash perm," which adds curl but not color, and which is slightly cheaper so I'm considering trying it next time. Anyway!
Pros: This was my favorite treatment of the three. The application time was shorter than extensions (under 90 minutes), the look is more natural, and I don't constantly have stray extensions shedding down my face two weeks after getting the treatment. Where extensions felt like a necessary evil for my natural lashes, this treatment actually feels like it's helping them—the lashes on my face are 100% my own, but they've never looked thicker, or framed my eyes so nicely. Simply put, I'm in love.
Cons: Also expensive! It costs $160 for the full lash lift treatment at Lash Loft, and $100 for a lash perm. Like extensions, they're meant to last 6-8 weeks (I'm in week 3, and will keep you posted), but my lash budget is just not that high. Also, if you're getting these specifically for a photo op, you'll want to add mascara on top—it's not quite the dramatic pop of extensions.
My newly lifted lashes; ignore how dead I look in the eyes:

All in all—and depending on what your natural lashes look like—extensions are likely the only method that will replace mascara for you completely. But if you're comfortable with a natural look, my personal preference for a no-makeup morning is the lash lift. So until my reality career is in full swing, I'll be sticking with lifts—and the occasional swipe of my favorite volumizing mascara.
Images: Victor Hughes / Unsplash; @benefitcosmetics, @louisabhaus / Instagram
7 Fake Healthy Foods That Aren't Doing Your Body Any Favors
Dr. Mona Vand is a Certified Pharmacist, author (Food For Skin), and entrepreneur who loves to share her tips for leading a healthy lifestyle. She educates her audience through YouTube videos, a blog, and Instagram on maximizing health by taking care of both their bodies and minds through nutritional food recipes, clean beauty, and fitness tips focusing on natural solutions. Based in LA, Dr. Mona has been featured on NBC, The Telegraph, The Doctors and more.
One of the most frustrating things about the food industry is that it tricks people into thinking that they're eating something healthy, natural, or clean when really, they're not. After six years of pharmacy school, eight years of working as a pharmacist, and 10 years of personal experience in health, fitness, and wellness, I have researched and learned about how to look out for fake healthy foods. But I'm not here to tell you what to do—I hope that by sharing this information, you'll be more aware of what you're eating, and then you can make your own choice about whether or not you want to eat it!
1. Peanut Butter Powder (PB2)

For those of you who aren't familiar with PB2, it's basically a powdered peanut butter made by extracting natural oils out of the peanut and dehydrating what's left, yielding a powder in which 90% of the fat is removed from the peanut. The nutritional profile of PB2 is, at first glance, amazing. For 2 TBSP, it's got 45 calories, 1.5 grams of fat, 5 grams of carbs, 2 grams of fiber, 1 gram of sugar, and 5 grams of protein. But from a general overlook of the product, it's not really healthy. First of all, it's not organic, which is an issue here because peanuts are one of the most heavily sprayed crops. Basically, the amount of toxic pesticides that could be in the powder could cause toxins to build up in your body. Also, let's just talk about peanut butter in general. Did you know that most products that include peanuts as an ingredient do not disclose the fact that there is mold present in the peanuts they use? In general, peanuts are highly susceptible to mold! Jungle peanuts are one of the only peanuts I know of that don't produce toxins, but in other peanuts (including the ones used in PB2), there is mold that creates a carcinogen called aflatoxin. In the US, the FDA allows a certain amount of aflatoxin in our food system, but even though it's approved in small doses, the fact that this powder could contain something that is a known carcinogen is enough to mark it as fake healthy.
Healthy substitute: raw almond or walnut butter! You're still getting healthy fats, protein, and energy. Just without the toxins and mold.
2. "Light" Whole Wheat Bread

It can feel like it's almost impossible to buy a loaf of bread at the store that's actually healthy. I've gone up and down the bread section, and I always see added sugars, artificial colors, GMOs, dough conditioners (like azodicarbonamide, which is literally used as a cleaning chemical), and more. Do not buy a loaf of bread like Pepperidge Farm's Light Style Whole Wheat bread and go home thinking it's healthy, just because it's 45 calories and only 9 carbs per slice. It is FILLED with unhealthy ingredients and is 100% fake healthy!  Instead, go for something like Ezekiel Bread. I promise you, the quality of this bread—even though it's higher in calories and carbs—will help you keep weight off better than the processed stuff! Whenever you choose clean ingredients, your body will react better and help you stay leaner (no chemicals, no additives, no bullsh*t).
3. Veggie Chips

Veggie chips are one of the biggest marketing tricks, and it actually kind of kills me when I see people eating these and thinking that they're making a "smart" choice. I don't mean to sound dramatic or patronizing, but it frustrates me when I see people who are making an effort to eat healthy getting fooled by fake healthy foods. So to break it down for you, a veggie chip is usually not much different than a regular potato chip. There are two ways brands can get around this: they can take a regular chip (a fried, oily, greasy chip), and then add just a smidge of beet powder, and voilà–it's a veggie chip. The other way to get around this is by using sweet potatoes. Sweet potatoes are, by definition, a vegetable. So are white potatoes! They're just starchy vegetables. So next time you're snacking on veggie chips, read the ingredients on the back. Most of the time you're still eating potatoes processed and fried in oils, so you're still getting just as much fat and sodium as you would in a regular chip.
The better choice: Instead, I recommend finding true veggie chips. These are often in the healthier aisle of the grocery store (sometimes in the "raw" aisle). Look at the ingredients and make sure that they're actually vegetables (green beans, beets, carrots, yams, etc).
4. Oatmeal

Don't get me wrong—oatmeal can be great for you. It's heart-healthy—oats are a great source of both healthy carbs and fiber, they're rich in antioxidants known to lower blood pressure, and they're filled with other beneficial micronutrients. The tricky thing is knowing which kind of oatmeal does all of the above, and which is the kind that's just fake healthy. The packaged oatmeal that comes pre-flavored is the culprit here, which is frustrating because when you go to a grocery store and look at the selection of oatmeal, the brand packaging and labeling makes it so difficult to map out which ones are clean and which aren't. What you need to look out for are the ingredients on the back of the box (this is always what you should look out for on any food). So even if the box says "natural" or looks super clean, look for things like cane sugar, maple sugar, or natural flavors. The problem with these additives is you don't know where they are sourced from. So something like "natural cinnamon flavor" is most likely not just cinnamon.  There is a very easy solution to this—just buy PLAIN, unsweetened oatmeal. It can be a big sized package or the individual ones (the individual ones do come in handy for breakfast at work, etc.). Then, you can feel free to add healthy, natural sweeteners or spices yourself! That way,  you're in control of the amount and quality of ingredients you're eating. This makes a huge difference! Using a little organic maple syrup or coconut nectar in your oatmeal is much, much, much better than eating packaged oatmeal with cane sugar and "nature maple flavor." I personally like to get plain oats, then add cinnamon, nutmeg, stevia, and a little raw cacao. Then top with almond milk. It's SO GOOD.
5. Most Packaged Juices/Smoothies

One of the easiest mistakes to make is thinking that you're having a healthy, nutrient-filled juice or smoothie when really you're basically drinking processed, sugary juice. Almost every single store-bought smoothie (even the freshly made ones) are filled with added sugar.
The one that REALLY gets me is the Naked Juice "Green Machine."  When you read this, you assume you're drinking a green smoothie/green juice. But if you look at the ingredients, there is a LOT of fruit juice and "natural flavors." Here are the ingredients: apple juice, mango puree, pineapple juice, banana puree, kiwi puree, spirulina, natural flavors, alfalfa, broccoli, spinach, barley grass, wheatgrass, ginger root, parsley, kale, odorless garlic. At first glance, these ingredients may seem harmless, but there's literally 53g of sugar in this "green machine." The American Heart Association recommends no more than 25 grams of added sugar a day for women and 38 grams for men. So in this "healthy" green juice, you've gotten double your daily amount. Yikes. As a healthy alternative, have a piece of fruit and/or an organic, cold-pressed green juice.
While we're at it, let me mention one more. A while ago I was drinking a juice from BluePrint. I specifically sought out this exact juice because it's organic, and there are only greens in the juice (I prefer all greens in my juice, and fruit + greens in my smoothies). So I bought like four of them to hold me over for a few days, and when I got home, I looked on the back and noticed the ingredients: organic cucumber juice, water, organic kale juice, organic celery juice, organic lemon juice, organic spinach juice, organic watercress juice, natural peppermint flavor. 74% juice. Here's the thing—if you're going to drink a green juice, drink an actual pure, organic, natural green juice. Don't drink one that's watered down and that has flavor added! The whole point of drinking green juice is to get the amazing health benefits from greens. Either go all in, or don't bother. Even brands that are organic and cold-pressed find ways to trick you so they can make more money. They water down their juice and then add peppermint flavor so you won't taste the difference. Also, I personally think the peppermint flavor is overbearing. I'd prefer fresh mint leaves, please.
Healthy option: aside from blending the drink yourself, go to a juice shop or smoothie shop where they make it in front of you. More importantly—learn to look beyond (far beyond) the label, font, and claims on the front of a juice. Just look at the ingredients on the back, and choose one that has nothing but the organic fruits and greens you want.
6. "Healthy" Nut Butters

If you follow me on Instagram or YouTube, you know I love nut butters. However, nut butters become fake healthy when brands add a bunch of unnecessary ingredients that will cause bloating and unwanted weight gain. Let's take the brand Earth Balance, for example. The label on the front says "natural peanut butter and flaxseed." That sounds amazing. But then you flip it over, and all of a sudden you see ingredients like "peanut oil, agave syrup, palm fruit oil, and salt." I mean, peanuts are already filled with natural oils, so why do they feel the need to add peanut oil and palm fruit oil? Always look for nut butters that have no added sugar—there is literally no need to add agave to peanut butter. (Agave also has more fructose than high fructose corn syrup, and heads straight to the liver. It's just as bad as cane sugar. More on that in the following section.) 
Better option: raw, unroasted, unsalted nut butters. I recommend raw, because when you roast almonds, walnuts, or any nut, they lose some of their nutrients. Raw is easier to digest and better for you.  I personally love Artisana and MaraNatha. Still, check the label, as these brands often make different variations (some MaraNatha products are not raw, while others are).
7. Agave

In the past couple years, there have been so many new sugar alternatives. We have coconut sugar, stevia, monk fruit, agave, and many more. But the one I want to single out is agave. Sugar, in general, should be avoided (and I think most of us know that), but I have a problem with agave companies that try to brand their product as a "healthy" and "all-natural" sugar alternative, when the heating process of turning an agave plant into a syrup actually destroys any nutritional benefits, and we're left with a glorified sugar syrup that has more fructose than high fructose corn syrup. When a product, like agave, is high in fructose, that means it's high in a sugar that our body is not able to properly process. Because we can't process it, it ends up being metabolized to fat (which is why it can cause weight gain, high blood pressure, and can even contribute to Type-II Diabetes). Agave companies have labeled and branded themselves so well that most people would pick agave up at the store and think they're making a healthy choice, but this is just another fake healthy food that everyone should be aware of! Agave is no better than regular old sugar. If you want a cleaner option, use coconut nectar or stevia drops—a little goes a long way with them, and they will not spike your blood sugar levels or be stored as fat.
Images: Amazon (5); Shutterstock (3)
6 Misleading Beauty Terms That Don't Mean What You Think
These days, everyone wants to be vegan! And gluten free! And all natural! But when it comes to beauty products, are these just bullshit marketing ploys to convince you to buy the products, or do they actually hold value? Well, thanks to major loopholes in federal laws (and according to the FDA's website), the FDA doesn't have a list of approved or accepted claims for cosmetics—odds are, they're most likely meaningless. But *extremely JLo voice* because we're real, we're here to clear up all of the confusion about the misleading beauty terms associated with some of the products on the market right now.
So if you're overwhelmed with trying to figure out which products contain ingredients that are actually safe for you, and which are using fancy buzzwords and misleading beauty terms to try to trick you, keep an eye out for these words and phrases.
1. All Natural
What you want "all natural" to mean versus what you think it means is a lot like those "you vs. the girl he tells you not to worry about" memes. If a label claims a product is all natural, all it really means is that some of the ingredients are plant or mineral-based versus synthetic. That itself in no way guarantees that the product is safe since the FDA doesn't regulate it. If you want to know if a brand is really committed to being natural, check for certifications by organizations like the Natural Products Association, BDIH and EcoCert. Unlike the FDA, these third-party organizations have standards that products have to meet in order to earn their approval.

2. Non-Toxic
By FDA standards, a "non-toxic" label literally just means that the company left out ingredients in the product linked to toxic reactions in humans: neuro or hormone-disruption, cancer, and death. Cool, thanks for looking out! In general, a good rule of thumb is to check the ingredients list for major no-nos like formaldehyde, petroleum, hydrous magnesium silicate (aka asbestos) and lead acetate.

3. Chemical-Free
What does "chemical-free' on beauty products mean? Nothing, that's what. It's really one of the most misleading beauty terms out there. A chemical-free label really makes the marketers behind the products look like incompetent people that didn't pass seventh grade science, because it's literally impossible to have a chemical-free product since chemicals are any forms of matter or pure substances. To illustrate this point, I asked my friend with a B.S. in chemistry about this, and she said, "Excuse me. Water is a chemical. Its name is dihydrogen monoxide. Just because you can't pronounce it doesn't mean it's scary." What these companies probably want you to believe is that the product is free of synthetic chemicals, and maybe it is. But there's nothing inherently bad about synthetic chemicals, the same way there's nothing inherently good about many non-synthetic chemicals.

4. Vegan
If a product claims it's vegan, then it's saying that the product does not contain any animal products or byproducts. To ensure that that claim is true, look for logos by Vegan Action or Vegan Society, third party organizations that actually regulate the term and confirm that the product does not contain any animal-derived ingredients. However, just because a product is vegan, that doesn't necessarily mean the product wasn't tested on animals. To make sure that the product wasn't tested on animals, look for PETA's little pink and white bunny logo.

5. Organic
Once again, the FDA does fuck-all when it comes to regulating the term "organic" on beauty product labels. If a product claims it's organic, all it really means is that the raw ingredients contain no chemical pesticides. But the products themselves? They could (and probably do) still contain preservatives. If you want to know if a product's really organic or not, check the label for terms like "parabens," "phenoxyethanol," and "benzoic acid/sodium benzoate." Those are signs that some inorganic shit is in there.

6. Dermatologist Approved
A dermatologist may have approved the product, it's true. But that dermatologist could be literally any Tom, Dick or Harry from Nowheresville, U.S.A. It also doesn't mean that the product has gone through any standardized testing. "Dermatologist approved" most likely means that said derm knows that the product may work. But it doesn't mean that they've evaluated the safety of the ingredients in the product.

The takeaway? If you are conscious about what you're putting on your body, good for you! It's a good idea to read the label to check for ingredients that you might not want to put on your skin.
Images: Shutterstock; Giphy (6)