The 30-Year-Old's Music Festival Survival Guide
Betches may receive a portion of revenue if you click a link and purchase a product or service. The links are independently placed and do not influence editorial content.
The weather is warmer, activities are back, and if you're reading this, you might be making your music festival debut this weekend. Never mind the fact that you can barely stand still for 30 minutes without lower back pain and only know the 15 seconds of that one Jack Harlow song that made the rounds on TikTok, you, a millennial, decided to purchase tickets to Governors Ball. Who among us hasn't gotten excited at the idea of seeing the likes of Migos, Halsey, and J.Cole perform and pictured our main character moment? (Not to mention, the "candid" Instagrams we'd take?) I know it's been a while since many of us have spent an entire weekend in the company of thousands of strangers, listening to music, so here are a few things you shouldn't leave home (remember leaving home?) without, coming from me, a very tired millennial.
Comfortable Shoes
~The kids~ will be wearing platform booties or even *gasp* something with a slight heel, but we both know the last time you wore a half-inch block heel, you couldn't walk for 48 hours. Don't do it to yourself. When you're running from stage to stage… or simply standing in place… you'll regret going for form over function. I trust you still have some biker shorts left over from the summer of 2019, so just dig up a matching sports bra and go for the athleisure look.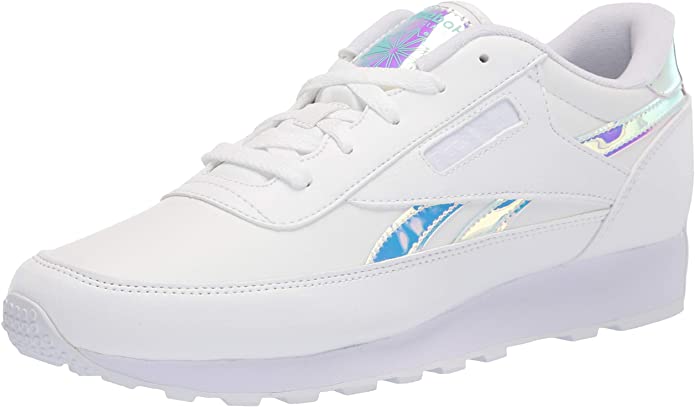 Reebok
Women's Classic Renaissance Sneaker
Glitter
Judging from the singular episode of Euphoria I watched (I found it too upsetting to continue), glitter is back. As are low-rise jeans. As are matching plaid sets. And butterfly clips. You know what, might as well dust off your crimping tool and all the polos you can find. Plus your Von Dutch hat for good measure. I think I still have that silvery-pink lipstick somewhere…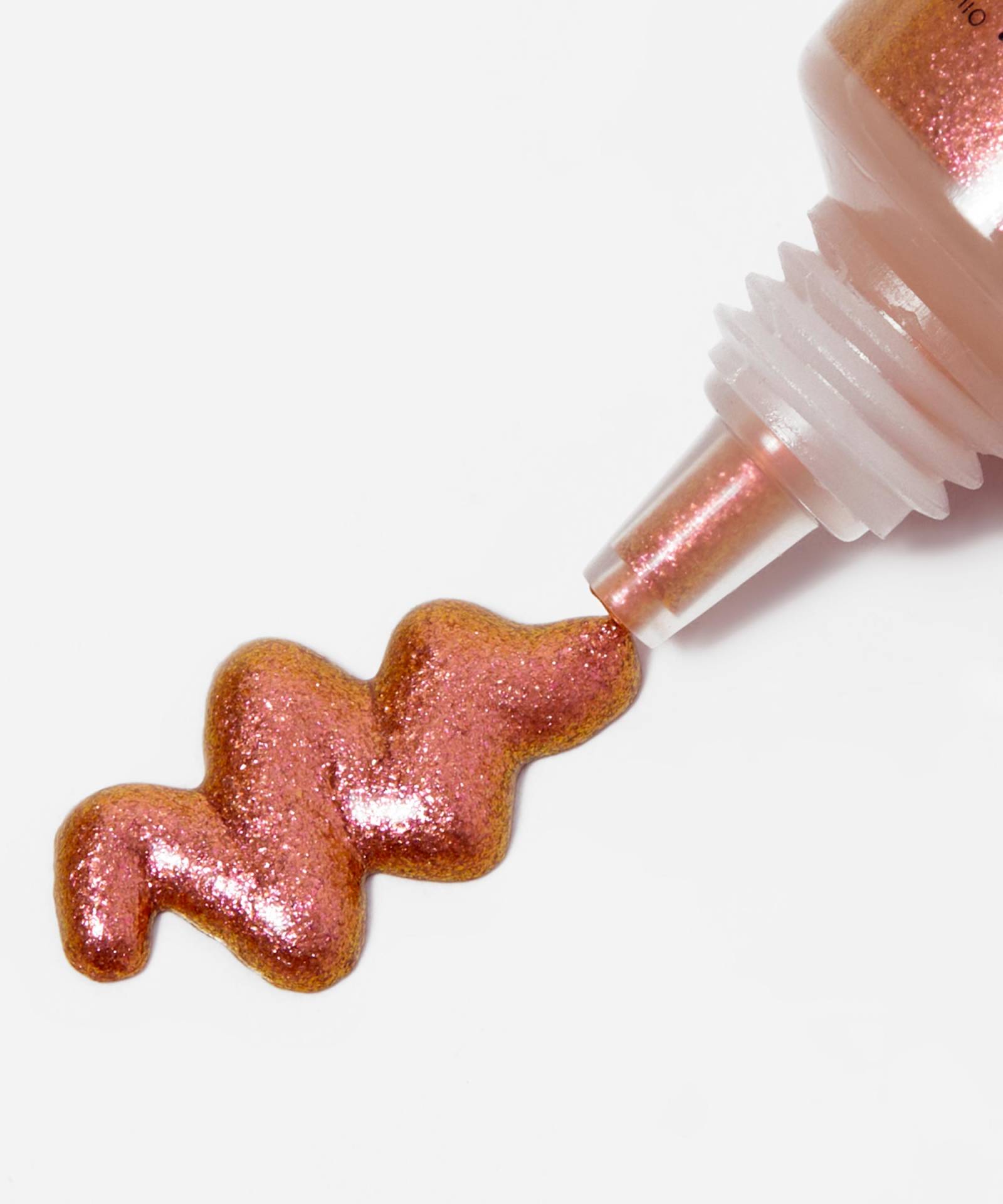 Danessa Myrix Beauty
Colorfix Foils 24-Hour Cream Color
SPF
You don't need any more wrinkles—you'll feel old enough as it is—nor do you need your entire next week ruined by an embarrassing sunburn. Get one that can be used on the body and face so it doesn't take up as much room in your fanny pack—which, thankfully, are back in style.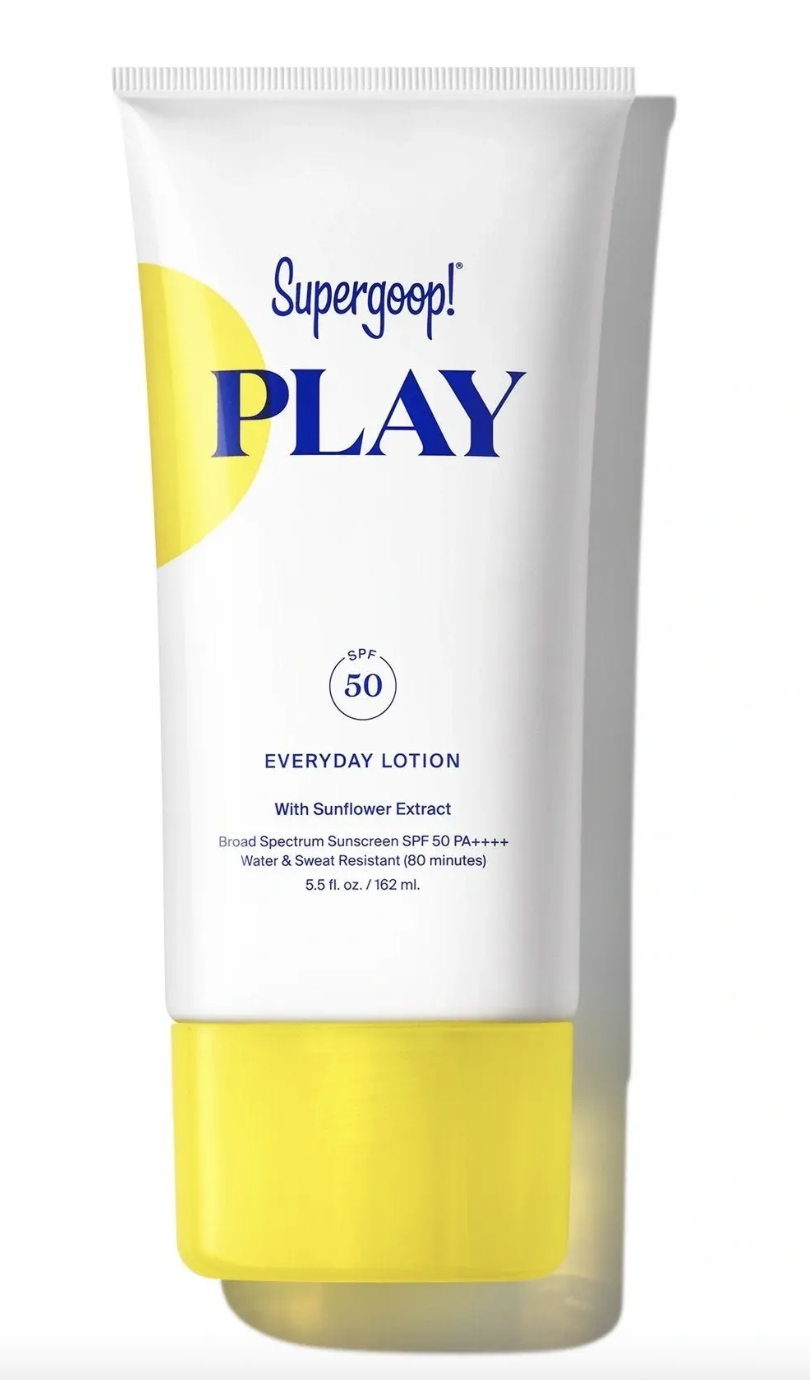 Supergoop!
PLAY Everyday SPF Lotion
Earplugs
Remember when feeling the bass rattle your internal organs used to electrify you, and now it makes you want to lie down? Yeah. Earplugs.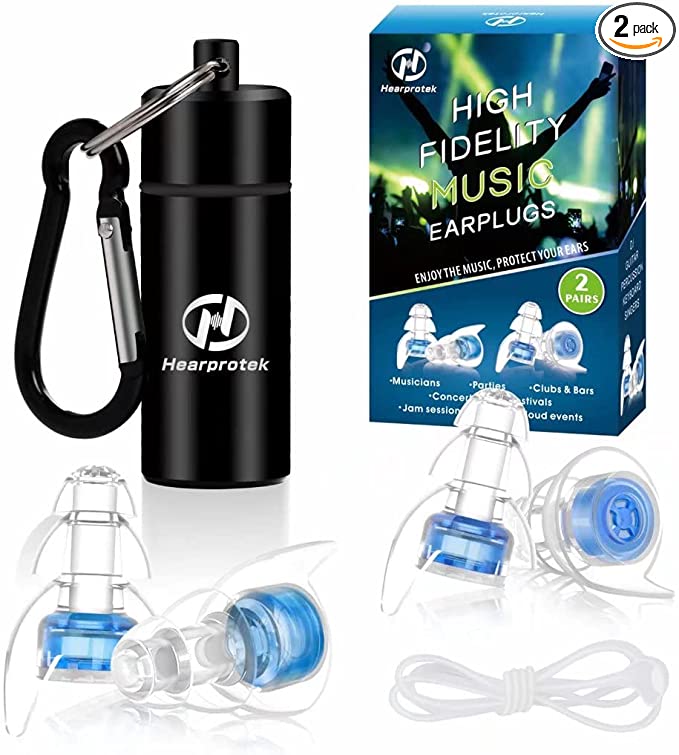 Hear Protek
High Fidelity Concert Ear Plugs
Tickets
Your days of hopping fences are very far behind you; we all know your knees couldn't handle that high of an impact (not that I'd condone trespassing anyway…) so you'll need tickets, which are available here.
Butt Pads
Not to adhere to any toxic beauty standards, but to sit on, since apparently BYO chair is not allowed. Don't lie to yourself; you know you've uttered the phrase "I could use a nice sit" only semi-ironically.
Eternal Youth
This festival season's must-have accessory is the unbridled energy you can only get from eternal youth. Hope you've all located your fountains and signed your pacts with the devil! Otherwise, maybe an espresso martini? Good luck.
Image: Videophilia Stock / Stocksy.com
Is The When We Were Young Festival Really The Next Fyre?
If you haven't been living under a rock the last few days, you've probably heard about the When We Were Young Festival (allegedly) happening in Las Vegas this October. The lineup alone was enough to get people to break out the eyeliner and go back to a side part, with every major emo, alternative, and/or pop punk band from the early to mid-2000s scheduled to perform. However, once the initial excitement from the announcement wore off, the question quickly turned from "how do I get tickets and pull this off?" to "how do they pull this off?"
With 66 bands slotted to perform within the original 12 festival hours (now updated to 13), people began to wonder if it was logistically possible to fit so many acts into such a short timeframe. Several outlets reported that there would only be 3 stages, giving each band a little over 30 minutes to perform if the time was split evenly, less if the headliners played longer. That does not factor in circumstances like technical difficulties or setup/tear down between sets. Additionally, all these acts are meant to play on the same day. An eagle-eyed TikToker briefly gave hope to the elder emo community by digging into the code and finding code for "Day 2", something that would make the timing much less tight. However, when WWWYF Day 2 was announced, the festival clarified that it was not splitting the lineup into two days; it was a "second show" with the same lineup. A third day on October 29th was added on January 24th (presale begins at 10am Pacific Time on January 31st). Finally, there was the question of if the venue could even accommodate multiple sold-out crowds—the 37 acre Las Vegas Fairgrounds is a far cry from Coachella's (8 stages) 642 acres or Bonnaroo's (4 stages) 700 acres.
Additional questions about the lineup (and Fyre Festival comparisons) started circulating when Senses Fail guitarist Buddy Nielsen posted an Instagram story the day the festival was announced, stating that he had "no idea" he was playing it. (Fyre Festival famously blasted a graphic displaying acts for a lineup that were never paid or confirmed for the festival.) Multiple big names like My Chemical Romance, The All-American Rejects and Paramore have all confirmed they're playing, though people are quick to point out that, for instance, Blink-182 were also confirmed for Fyre Fest. (In fact, Blink-182 only pulled out of Fyre Festival due to Travis Barker's fear of flying and the Fyre Festival's inability to accommodate another mode of transportation for him to its remote location—which might say more about the band's due diligence than the festival's legitimacy.) But at least Live Nation, unlike Fyre Media, is a well-known entertainment company that has successfully put on countless shows. 
Also giving some fans sketchy vibes are the festival's refund policy and wait list. The When We Were Young website states that "all tickets are final with no refunds or exchanges", and given that General Admission tickets start at $245 (plus a $79 fee), a change of heart about attending would be costly. Even so, the festival quickly sold out, leaving many hopeful attendees disappointed and disgruntled. Some fans who didn't quite luck out on scoring tickets were placed on a waitlist, which appeared to require them to provide payment information and would automatically charge them the full ticket price (with no option for the $20 down payment plan advertised) if a waitlist spot opened up.
All of these questions culminated in the theory that WWWYF is a scam designed so that Live Nation could pay off its legal fees incurred as a result of Astroworld, a tragedy that left 10 dead and dozens injured. It's true that Live Nation is currently under investigation and facing multiple lawsuits for over a reported $2 billion as a result of the tragedy, but it's also true the company has put on a number of events, and presumably earned money, since.
As for the performances, on Friday, the WWWYF website was updated to say there would be "multiple stages of varying size" and that sets would start at 11am and go until 12am. When reached for comment, Live Nation told Betches, "Set times will vary with earlier bands having shorter sets and the headliners having the longest. For many festivals it is typical for earlier acts to have 20-30 minutes, while headliners often perform longer, closer to 45 to 60 minutes or more." As far as the size of the venue, Live Nation said, "The Las Vegas Festival Grounds is a large event space that has held multiple other large scale events and festivals in the past."
And even though WWWYF's policy is not to offer refunds, Live Nation automatically issues refunds if an event is canceled; Front Gate Tickets, which handles the ticketing for WWWYF, appears to offer refunds if an event is canceled or rescheduled. Plus, festival tickets (and concert tickets in general) are not typically refundable for reasons outside of cancellation or postponement of the event. 
Even if Live Nation isn't the evil genius scam corporation the internet wants them to be, they have had safety issues at some of their events. In addition to Astroworld, there are lawsuits against the company currently for the death of hip-hop artist Drakeo, the mass shooting of 58 people at the Route 91 Harvest Music Festival, and several other safety violations endangering cast and crew. "The safety of fans, artists and staff is thoroughly planned for among event organisers and in coordination with local authorities," Live Nation told Betches. The company also released an official statement in which it encouraged fans to "check the festival website and socials for all of the latest updates" regarding updated safety protocols as the festival gets closer. The festival's website now directs people with "specific questions regarding safety, security, medical, and any others" to reach out via an email address.
Bottom line: Is this festival happening? It appears so. With both festival dates being sold out and a third one in the making, it's apparent that fans are in the business of misery okay with taking a bit of a risk in the hopes that When We Were Young is the ultimate nostalgia trip they want it to be. For the more cynical of us, we'll have to wait until October 22nd to find out if it lives up to the hype.
—
Live Nation says "Additional details can be found under "Festival Information, Dates & Hours" on the festival website at whenwewereyoungfestival.com". 
Image: Christian Bertrand / shutterstock.com
Coachella 2020 Is Officially Canceled
Remember events? Nah, me neither. It's been about three months since we started taking the coronavirus pandemic seriously in the US, and pretty much every large-scale event in the spring or summer was canceled or postponed long ago. But even as many states have begun to reopen, things like concerts and sporting events with fans present are looking less and less likely for the remainder of the year. Today, Billboard reported that Coachella, originally postponed from April to October, will not be happening in 2020.
That's right, you can officially hang up your flower crown for this year, pack away your festival clothes, and cancel that Airbnb in Palm Springs (good luck getting your deposit back). This week, AEG, the parent company of Coachella promoter Goldenvoice, made some drastic cuts, and announced in an internal memo that they've essentially canceled everything for 2020. Along with laying off 15% of their staff and furloughing over 100 employees, the memo stated that it is "clear" that live events, including Coachella, will not return until 2021.
The bad news doesn't end there. The memo suggests two options for Coachella 2021: either an April festival in "smaller form," or a full capacity festival in October. So it'll either be next spring, and tickets will be impossible to get, or there won't be a Coachella for 16 more months. Honestly, I'm not really a music festival person, so it makes no difference to me, but for all those people who shape their personality around their Coachella Instagrams, this is rough news.
While lots of people are sure to be disappointed that they won't get their ferris wheel pics this year, AEG's decision not to have a festival at all in 2020 is probably a solid public health decision. After all, it's not hard to imagine that 100,000 people crammed into a field daily for two weekends in a row could be a nightmare in terms of a potential second wave of coronavirus. Just imagine trying to get all the people doing drugs having a great time in the Sahara tent to cough into their elbows. A nightmare!!
While several states have seen spikes in COVID-19 cases in recent days, it's impossible to predict where things will be a few months from now. So far, there's no word on whether the 2020 lineup will be carried over to next year, but maybe they can use this time to find room for a headliner who's not a man? Idk, just a thought.
Images: @andrewruiz / Unsplash
Finding Out I'm Not A Music Festival Person, At A Music Festival
I feel like most people would describe me as go-with-the-flow. Most of the time, my texts in a group chat about plans sound like "whatever works for everyone!" and "sounds good to me!". This isn't because I don't care about whatever dinner or trip we're brainstorming, rather it's because I just kind of enjoy being along for the ride. Fun to me is just everyone else having fun! (It should be noted that therapists have also told me that I'm extremely codependent, but that's for another time.)
This, along with a relocated friend, is how I wound up camping in the fields of Tennessee for an eternity long weekend. This is also how I learned that music festivals, like tank tops and Game of Thrones, just aren't for me. Both because of interests and my body type.
It all started in a harmless fashion, someone sending a link to tickets in a group chat saying "omggg let's go!". Usually, when things like this happens, what follows is just a symphony of "oh for sure!"'s until no one ever addresses it again. Easy. Except this time, there was an added element: I had a friend who recently moved to Tennessee (a state I only sort of knew existed beforehand), and the ticket link was for Bonnaroo—a music festival in *survey says* Tennessee. This upped the ante, so we all decided to pool our funds together and buy wristbands and camping passes for three days.
I obviously agreed to go on this adventure with friends, because I always love spending weekends with friends! The dots I forgot to connect, though, were that how I usually love spending those weekends are sitting in a chair in an air-conditioned space with cell reception and a glass of Pinot Noir. Cut to me sitting in between a Walmart bag of tent supplies and an almost equally-sized bag of Doritos. Baby, let the games begin?  
I don't know why it didn't click to me that when you're camping, it's actually camping. Despite being told "we'll be sleeping in a tent," I feel like my mind just equated a tent to an RV, JoJo style.

There's a lot that people don't tell you about music festivals when they talk about music festivals. I've heard about how seeing DJ Panda Bear or whoever on molly was "literally life changing" 800 times, but I've never ONCE been told about hammering a tent pole into the ground at 7am with a handle of Svedka because you don't have a hammer. Once your tent is set up as much as a tent can get set up by the hands of five twenty-somethings from the Tri-State area, you unpack your things and… sit waiting for music to start. Okay, I can get down with chugging PBR and waiting for Chance the Rapper. I think I'm back on the bandwagon… until I see the map of where the music actually is.
Basically, getting from your campgrounds to where the festival actually is can only be described as the journey you would take on the Oregon Trail. Except instead of contracting Cholera, you just run the risk of ruining every girl named Lindsay's Instagram photo. After trekking, we made it in to the festival grounds and I immediately was confused: was this a festival about music or a festival of people who love lines? Cause that's almost exclusively what I saw.
The crowds of people didn't seem to mind waiting 25 minutes for vegan hot dogs in the heat, but I'm someone who is always a little sweaty and has minimal patience when it comes to food. I think my main issue was that I lack the *chill* factor that makes music festivals enjoyable for everyone else. I don't want to smoke in a circle on the dirt, I want to have a dirty martini. Is that too much to ask, outdoors? Speaking of the outdoors, I think the moment I realized that this life wasn't the life for me was when I filled a jug of water with a hose to pour on myself as "a shower." Very different from my Sunday ritual of taking a bath with a piece of eucalyptus hanging from the faucet. 
Despite having my basic rights stripped away from me (air conditioning), I do have to admit that it was a pretty amazing experience to be away from cell service, responsibilities, and the realities of the world for a few days and have nothing to worry about besides being able to get the best spot to cry along to Lorde songs live. After the weekend, I realized two things: not everything is for me and to never insult people who use the phrase "glamping" again, because I think they're now my family.
While I quickly realized music festivals weren't for me, I'm glad I went to test the waters—and water pressure of the hose I used as a shower. It was a fun experience that did make me feel instantly younger—until I woke up hungover in 98 degree heat from four beers and very much felt my age. All that said, will happily take any free VIP tickets from anyone to anything!
Images: @hannynaibaho / Unsplash; Giphy
The Betches' Festival Guide To Electric Zoo
Planning for festivals is a lot of work, and nobody likes work. Sure, you could read through 16 different Reddit threads to figure out what to wear, how to get there, if it's worth it to splurge for VIP, and whatever else you need to know, or you could just check out the Betches festival guide.
At this point, I figured I would do something useful with my knowledge of music festivals, so I decided to start a series of guides. You are welcome. I'm starting off our festival guide series with one of my favorite festivals, and one that I go to yearly even though I am, as they say, pushing 30: Electric Zoo, Ezoo for the lazy initiated. Taking place during Labor Day weekend on Randall's Island, this electronic festival is a fun send-off to the summer that's easy to get to and even easier to navigate. *Looks to the camera* *Waves to the viewers* Let's go.
How To Get There
If you don't live in New York and haven't figured out how you're getting to Ezoo yet, god help you. Assuming you're not within driving distance, which will take care of things, you'll want to fly to LaGuardia because I'm biased it's probably easier to get to the areas you'll want to be staying. But if you cop a deal out of JFK or Newark, then do you. As far as actually getting to the festival, you are likely going to be walking there over the RFK bridge. You can also Uber/Lyft to the festival (highly recommend so you can save your engery/feet), but you can't Uber out. Ubers literally will not pick up from Randall's Island (or at least, they didn't last year), so you're going to be either walking back or taking one of the shuttles Ezoo has. Plan accordingly!
Where To Stay
Ezoo is not a camping festival and does not offer the option, so you'll need to reserve some sort of accommodations in advance. Remember all your friends in Harlem and/or Queens who you made fun of for being broke? Yep, it will be time to hit those people up for a couch or half their full-size mattress! That's becaues Ezoo is on Randall's Island, an Island between Queens, and uptown Manhattan/Harlem that is within walking distance from both those locations. (As long as you are a little loose on your definition of "walking distance.") If you don't have friends with a free place to stay, you could try to Airbnb in one of those areas I mentioned, or just stay literally anywhere in any hotel you find. The subway system is extensive and you'll be able to get uptown from wherever you are, but sticking to the east side will be easier because getting crosstown, especially on weekends, is a huge bitch. 
What To Wear
Ezoo is electronic music, which means this is the weekend to bust out your full raver girl attire. The great thing about this is that you can wear literally anything in the world you want and nobody is going to look at you sideways and you won't feel out of place. You could wear a bra, a thong, and fishnets. You could just wear pasties. It truly does not matter, just bring some glitter and throw on some fun makeup. Unlike other festivals, nobody cares what you're wearing.
View this post on Instagram
See? Pretty normal summer attire.
Above all, though, wear something COMFORTABLE. You're likely going to be walking 20-30 minutes across a bridge to get to the festival, so this is not the time to wear your giant platform boots with the heel (not like any festival would be the time for that, but this one especially). Also, New York weather circa Labor Day is a fickle bitch, so plan appropriately. It could be 90 degrees and sunny af. It could pour on you. Both things happened to me last year alone. Whatever your outfit is, make sure it incorporates good walking shoes, and bring a poncho just in case.
What Ticket To Buy
At this point, a 3-day GA ticket costs $300, and a VIP ticket costs literally double that. According to the website, VIP gets you admission (duh), plus a faster-moving VIP line at check-in. You'll also get "Premium views, private VIP flush toilets, shaded chill out area with seating, full VIP cash liquor bars, complimentary cell phone recharge stations, and complimentary passed hors d'oeuvres." Now, is it worth it? Maybe. I've personally never had a huge issue with the non-VIP port-a-potties, however, seating is a real issue. There's basically one small hill where you can park your butt without getting stepped on, and that's it. There are other areas where you can charge your phone for free, like the T-mobile activation. Also, it's 2019, buy a mobile charger.
There's also a "Platinum VIP" option, which gets you more of the same, plus "Exclusive Platinum Only Premium views," whatever that means. That option costs $949, and there's no mention of any cash bar. If I'm dropping close to a grand on a festival, you better give me as much free Casamigos as I can legally drink, and you better make that known in advance.
Personally? Unless you are very picky regarding crowds and bathrooms, I would just rock with GA. You're literally spending double the price for basically some passed hors d'oeuvres that they are probably going to run out of in the first hour after the festival doors open.
The Vibe/Crowd
"Ew, Ezoo? Isn't that for 16-year-olds?" everyone says to me when I tell them I'm going there. I've been 3 times so far, and frankly, no. The crowd is actually older than you'd expect. I have never once looked around at my fellow festivalgoers and said, either aloud or to myself, "Ugh. The children." You know where I have said that? Gov Ball, Coachella, The Meadows (RIP). Also? The vibe is way more chill than that of other festivals. Think less pushing and overall dickishness. People tend to respect other people and their space. Sure, if you're trying to get to the front at Bassnectar 10 minutes after he already started, you are going to get some pushback. But as far as festivals go, the people here are generally pretty nice and chill.
Regarding the crowds… yeah. Friday is typically a dream and you can walk around freely. Saturday, you'll see a noticeable increase in festivalgoers. By Sunday, it will be nearly impossible to move from stage to stage. Enjoy Friday as much as you can, and be sure to budget enough time in between sets to navigate through the crowds. And get there early because there WILL be a line to get in.
The Production
It honestly varies from year to year. The year the theme of the festival was The 6th Boro, everything was animal themed (why? don't ask…) and the main stage was a giant elephant. That was really f*cking cool. The year before that, it was a cobra. Last year, for the 10th anniversary, it was just… a big sound wave, sort of. That was a bit of a letdown tbh. Truthfully, the theme of Ezoo every year should be animals, and I'm hoping they bring back the animal stages. Last year, Sunday School Grove also sponsored a jungle themed stage, which I never made it to but it looked awesome.
Okay, literally as I was writing this, Ezoo released a photo of this year's main stage, which looks sick.
Damn.
Who To See
The 2019 lineup boasts big names like Eric Prydz, Diplo, Kaskade, Above & Beyond, Zedd, Armin Van Buuren, Alison Wonderland, Skrillex & Boys Noize, and a f*ckton more. Here are a few of my other personal recommendations:
Excision: If you're into some harder sh*t with more music/noises than words
NGHTMRE B2B Slander; 4B; Getter: If you want to hear your favorite music on the radio right now, but like, trappy.
Boogie T b2b Squnto: If you want some fun groovy music that will make you want to dance
Flux Pavilion: If you want dubstep
Seven Lions: If you want trance/melodic dubstep/if you don't know what that means, it's a little more chill than most of the other stuff I've listed above.
GTA: If you want house/trap/hip-hop
Don't want to listen to me? That's fine, Ezoo made a Spotify playlist with songs from the 2019 artists.
Other Things To Do
While there are a few art installations and activations, there's not a whole lot to do other than see acts. Space on Randall's Island is kind of limited, so there's room for the stages and tents, plus food and drinks, and a few pieces of art. Last year they had a fun makeup/glitter station, and apparently giant Jenga. Like, there's stuff to do if you're looking for it, but people are mostly there for the music and not the Instagrams.
That being said, they have afterparties and, while I've never been to one because I've been too tired, the lineups are sick. Acts include Borgore and Shaq (among others, and YES, that Shaq), Eric Prydz, R3HAB, and a lot more. It's worth staying up for.
Overall, Ezoo is the best/only? electronic festival in New York, and it's one of the more manageable festivals that exist. If electronic music is your sh*t, you should consider going. If you hate that stuff, don't go. You won't like it.
Images: electriczoo / Instagram; aLIVE Coverage (4)
Woodstock 50 Is Going To Be The Next Fyre Festival
Despite how many influencers go to Coachella every year, the original Woodstock is still the most iconic music festival of all time. In August 1969, over 400,000 people made their way to upstate New York for a music festival that would be a defining moment in the counterculture generation. Over the years, there have been various revivals of the Woodstock festival, and this year, to celebrate the 50th anniversary of Woodstock, is going to be the biggest of them all: Woodstock 50. Well, it's supposed to be the biggest, but right now it's looking like a total sh*tshow. Let's examine what's going on with what may end up being the Fyre Festival of upstate New York.
Earlier this year, Michael Lang, one of the co-founders of the original Woodstock festival, announced that he would be organizing a 50th anniversary edition. The site for the festival, Watkins Glen International Racetrack, already has an iffy past with music festivals. Last summer, there was supposed to be a Phish festival there, but it got shut down due to water quality and safety issues due to flooding. Lang announced that for Woodstock 50, a separate water supply would be brought in to avoid these problems. Already, this sounds like a mess.
The lineup for Woodstock 50 was announced in March, and it's pretty impressive. Headliners include Miley Cyrus, Jay-Z, Halsey, The Killers, Santana, and Chance the Rapper. It's a little all over the place, but I'm still impressed. Reportedly, though, iconic acts like Led Zeppelin, Paul McCartney, and Billy Joel all turned the festival down. Looking back now, maybe they knew something we didn't at the time?
Tickets for Woodstock 50 were supposed to go on sale on April 22, which already seemed a little late for a festival of this size, but that date came and went with no updated information. Then, on April 29, the main investors in the festival, a company called Dentsu Aegis Network, announced that they were pulling their financial support, and that the festival would therefore be canceled. The issue? Besides being surprised to learn that "Dentsu Aegis" is a real company, and not a secret society from a sci-fi movie, the Woodstock 50 organizers pulled some shady sh*t. The festival reduced the capacity to 75,000 in order to make room for people camping. The capacity was initially promised as 150,000, so Dentsu Aegis was understandably upset that they were only going to get half the ticket sales.
Despite a main production partner, Superfly, also pulling out a couple days later, Lang said that the festival would still go on as planned, and that they were seeking out new financial backers. That sounds fine, but it was revealed that all of the artists on the lineup had made payment deals through Dentsu Aegis, not the festival itself, so they were no longer obligated to show up at the festival. Yikes.
Earlier this month, reports circulated that Michael Lang had found a new financial backer for Woodstock 50, but he still needed a mass gathering permit for the festival to go on. Additionally, he filed an injunction against Dentsu Aegis, saying that they had no right to declare the festival canceled, and also demanding that they return $17 million that they removed from the Woodstock 50 bank account. He also alleged that Dentsu had prevented the tickets from going on sale on April 22.
This week, a judge ruled that Dentsu Aegis did not have the power to cancel the festival, clearing the way for it to proceed in August. However, the judge also said that Dentsu did not have to return the $17 million, so Woodstock is still broke. Now, Michael Lang is adamant that Woodstock 50 is going to happen in August as planned, but it's still unclear who's paying for it, or when tickets will go on sale.
As if this story wasn't already messy enough, there's a whole other situation going on with Woodstock 50. Live Nation, one of the biggest concert promoters, is holding a separate Woodstock 50 anniversary concert, also taking place in August at the site of the original festival. Some of the same artists are even scheduled to perform at both Woodstock 50 events. Michael Lang filed a cease and desist order against the Live Nation event, but it's still moving forward, and tickets have been available for weeks. Honestly, if I had to choose one, the Live Nation concert is definitely a safer bet.
At this point, it's still wildly unclear if Woodstock 50 is going to happen, but if it does, I can't wait to see how gigantic of a mess the whole thing is. If you're planning to go, you should definitely bring your own water and toilet paper, because things are probably going to get dicey. I would give you the link to buy tickets to Woodstock 50, but lol tickets to this thing are never going on sale. Brb, gotta go send some emails to try and get press passes. Can't wait for the competing Hulu and Netflix documentaries about this in 2021.
Images: woodstock / Instagram
I Was Sober At A Music Festival & This Is What It Taught Me
If you know me, you know that there are a few things I like in this world above all else: contemporary R&B, cheese, and partying. One of my favorite pastimes lately is day drinking. Does that sound concerning when I type it out? Yes, moderately. Cool, charging onward. I also love going to music festivals—I typically go to three or more a year. I know, I'm insane. How do I do it? No idea. I think it's a lethal combo of loving live music and hating myself, in order to willingly spend my money and PTO days getting f*cked up in a field, standing so close to speakers that the bass makes my insides vibrate. Hey, everybody's got their idea of a good time.
So I was surprised as anyone to find myself, at 10pm on Friday night at Shaky Beats festival in Atlanta, as Rüfüs Du Sol closed out day one, dead-ass sober.
*Record scratch* Yeah, that's me. I bet you're wondering how I found myself in this position. I'm about to tell you.
I guess, in order to really get the full picture, I have to back up a bit. The year was 2018. The weekend was Labor Day. The festival was Electric Zoo, one of my favorite festivals that I have been going to for the past three or four years. (I have lost count at this point.) Every year, I tell myself that I'm not going to do too many interviews and I'm just going to enjoy the festival, and every year, all three days, I get sucked into doing an interview at like, 7pm, which is prime festival time. Seriously, all the best acts start playing right at 7pm! Don't get me wrong, doing interviews is great; I get to meet and talk to artists like Alesso, Alan Walker, and Troyboi. But it also takes what should be a fun and relatively relaxing experience (going to a festival and writing about it after the fact) and makes it stressful: coordinating interviews, plus making it to the acts I want to see, plus simply giving myself enough time to maneuver through the crowds and make it to my interview slot in time.
And when you factor drinking into all of that, what should be a simple activity gains so many moving parts that it becomes like solving the Da Vinci code. Because I can't be drunk during my interview, but ideally I'd like to be a little lubricated so I'm not super self-conscious and awkward, but I can't pregame too hard, but drinks at the festival are absurdly expensive, and you can't pay for anything in cash, because the festival is cashless, so now I gotta make sure I have enough money on my wristband for a drink, and if I don't have enough I need to go to another kiosk to add money to my wristband, and…

You see what I mean? After everything was said and done, of course I had a great time at the festival, but I spent so much time running around, getting to my interviews, figuring out if I was too sober or too drunk, waiting on line to get a drink, etc. etc. etc-f*cking cetera, that I forgot to actually appreciate the fact that I was at Ezoo. It's funny, many people will regret how much they drank during the weekend (which I have done in the past and will likely continue to do in life, don't get me wrong), but after that weekend, I regretted how much mental energy I spent worrying about how much I was drinking and when I'd have another drink and from where I would procure said drink. To this day, I feel dumb and a little ashamed about it.
So when I found myself back at Shaky Beats, another one of my favorite festivals, in Atlanta this year, I didn't want that sh*t to happen again. I've become a little tired of drinking in general—the taste of most types of alcohol, the way beer makes my nose stuffy (which I suspect is some sort of allergy or intolerance but I'm too afraid of the consequences to get it checked out by a doctor), the way it zaps me of all productivity and energy the next day.
I didn't set out to be sober the first day of the festival, but found myself that way half on purpose, half by accident. I didn't pregame, which was by design. Drinking plus Atlanta heat equals total exhaustion, so I didn't want to drink until the sun went down anyway. Second of all, I told myself going into Shaky Beats that I was going to have a good time, and not worry about getting drunk or anything. I just took a "if it happens, it happens" type of approach towards drinking at the festival (one I should take to my love life as well, instead of this death grip I currently have on trying to control every interaction I have with a member of the opposite sex, but that's neither here nor there), rather than a "I will be bored if I don't have a consistent buzz the entire time" approach.
And you know what? At around 8pm, I still hadn't had a drink, and I really wasn't missing anything. I was, seriously, totally sober (not even uppers or weed!), and having a great time. Not to mention, I was 100% alert. And, like, why wouldn't I be having a great time? I genuinely enjoy the music (it's the whole reason I was at the festival), and could say I saw some of my favorite acts, like Big Gigantic, What So Not, and San Holo—and remembered their entire set. At that point, since the festival ended at 10:30pm (my only gripe with it, tbh), I just didn't see the point in drinking. Sure, I could have a $11 beer or whatever, but what would it do for me that I wasn't already currently experiencing? Nothing.

Contrast that to the next day, when I did decide to have a couple of drinks. Why? I don't know; I felt like it. And honestly? I just felt kind of off. Once the sun went down, I was like, two Mike's Harders deep and just overall in a weird mood. I can't describe it. It was maybe a mix of the alcohol and the knowledge that the festival was ending soon and I'd have to get on a plane the next day and go back to work that just had me feeling a little bummed out, in a way I couldn't put a finger on. Yeah, I still had a great time—I saw Party Favor, hands down my favorite act of the weekend; discovered Clozee, a French DJ who is getting added to my pregame playlist immediately; and got showered by glow sticks and confetti during Martin Garrix's headlining set—but I left the festival feeling kind of dampened. Drinking wasn't even really worth it.
Am I going to be sober forever? Probably not—recently, I was on day eight of a ten-day course of antibiotics and itching for a glass of wine at the end of a long day. But, as f*cking dumb and cliche as it sounds, I know for a fact now that I don't need alcohol to have a good time. Does it help sometimes? Yes, especially if I'm forced into a situation I don't like (see: birthday parties where I only know the birthday girl or boy). But at a place like Shaky Beats, when I'm with people I like, doing something I genuinely enjoy anyway? Except for the vague sense of ennui, it didn't add anything to the experience, and knowing that for the future feels kind of empowering.
Images: Katrina Barber
That 'Coachella Herpes Spike' Is Probably Fake
Just when I thought the Coachella 2019 coverage was really, truly over, leave it to herpes to come in and ruin everything. The internet was blowing up this morning after TMZ posted a report that this year's festival was responsible for a major spike in people seeking treatment for herpes. At first glance, it's a funny story, because Coachella is basically two weeks of people getting f*cked up and making poor decisions in the desert. It would make sense that a disease as common as herpes would thrive in this kind of environment, but this whole story is actually just nonsense.
The source of the report is HerpAlert, a website that offers "online treatment and diagnosis" for herpes. Basically, people send pictures of their junk, and then a professional reviews the pics and decides if you have herpes. Sounds legit! According to HerpAlert, they usually only handle about 12 cases a day, but during the first two days of Coachella, their numbers soared close to 250. Also, since the start of Coachella this year, they've had over 1,100 cases in Palm Springs and the surrounding areas, including LA and San Diego.

While these numbers are definitely enough to get anyone's attention, they're pretty misleading when it comes to what herpes is actually like. Honestly, I know this stuff from my 9th grade health class, but we got some info from Dr. Robert Huizenga just to be sure. Dr. Huizenga is a physician, sexual health expert, and the author of Sex, Lies, & STDs. Basically, he knows what's up when it comes to herpes.
First of all, the most important thing to note is that the initial spike in HerpAlert patients occurred during the first two days of the festival, which does not add up with the timeline of the onset of herpes. Dr. H says that it takes herpes symptoms three to seven days after contact to appear. Given that Coachella is a three-day festival and many of these "cases" were submitted only during day two, that is not enough time to have contracted the herpes virus while at Coachella, no matter how many people you hooked up with on the camp grounds. It just does not compute.
Second of all, and more importantly, Dr. H notes that you can't diagnose herpes with a blood test until 14 to 30 days after contact. Sores or rashes can show up before that, and could in theory be diagnosed with this picture-sending app, but it's not as reliable as getting an actual blood test done. Seeing as it has barely been 14 days since weekend one of Coachella, it's very unlikely that over a thousand people all contracted herpes at the festival. If anything, this whole "Coachella herpes outbreak" story is probably just proof that people are misinformed about sexual health (or wore too much glitter near their junk and are paranoid), rather than any indicator that there's a major herpes outbreak in Indio.
Coachella Tip: The chick with the glitter eyeshadow wearing a bikini top and feathers is totally down to hook up/give you herpes.

— caprice crane (@capricecrane) April 10, 2015
Of course, everyone should go get tested regularly, whether or not they've been having sex in the desert, and use protection. Maybe next year Coachella should send out STI informational brochures along with the wristbands. And after you get tested, take a moment to send prayers to the poor doctor who had to review all the pictures of dirty junk that influencers were sending during Coachella. Yikes.
Images: Daniel Dvorsky / Unsplash; Giphy; @capricecrane / Twitter