Which New True Crime Documentary You Should Watch Based On Your Personality
I've gone through TV this pandemic like the stages of grief. The first stage was the prestige drama. "It's the perfect time to finally watch The Wire," I thought! Turns out, the intricacies of the drug trade in Baltimore were heavy and complicated. Who can handle that in a time like this? Next came the trashy reality TV stage. "Watching people get drunk, naked, and make bad decisions is exactly what I need to get me through this pandemic! Too Hot To Handle will heal me," I reasoned. Turns out, watching people get closer than six feet apart made me jealous, angry, and a little bit panicky. On to the next! The third stage was comfort TV. "Time to settle in with all my old friends! A little Jess Day-Nick Miller time is what I need." Turns out, New Girl just made me long for the simpler times when I first discovered it.
So I've finally made it to my final stage of TV. The true crime documentary. THIS is exactly what I need. Something that keeps me up at night out of fear that someone will break in and dismember me and not because I'll never be able to buy a house! And the great thing about true crime is that there's a little something for everyone. Murder? Good! Scams? Good! Cults? Good! It's all here. And lately we've been blessed with an embarrassment of true crime riches. So which one should you watch? Oh don't fret, I've got you covered and will be breaking it down for you by interest. Because when my therapist says, "maybe you should slow down on the crime so you don't have to clutch a butter knife all night long" I like to double down instead of taking the suggestion. You're welcome! 
*Friendly warning: There might be some light spoilers in here, so tread carefully if you're going to be mad that I mentioned something that happened 20 years ago was already splashed all over countless newspapers and magazines!*
If You're A Late Night Reddit Fiend You Should Watch…
Me the next few days trying to solve all the crimes. #UnsolvedMysteries pic.twitter.com/fehQDM2WCC

— Cancelled♡ (@Thatsovirgo) July 2, 2020
Unsolved Mysteries dropped on Netflix in July, and it's a revival of an old show that was on TV way back when The Bachelor was but a twinkle in Mike Fleiss' eye. There are six new episodes detailing crimes or weird happenings (aliens are real y'all, change my mind) that have never been solved. So if you're the kind of person that likes to spend all night theorizing to strangers as to why a man would sleep with the ashes of his murdered wife, or if you enjoy combing through letters that were left by a dead man and comparing them to the plot of a movie then this. is. your. show. And hey! If you solve one of these cases, all that time you spent maniacally whispering to yourself, "it wasn't suicide", neglecting showers, and subsisting only on Cheetos and then the left over Cheeto dust that collected on your shirt will just be called a "cute phase" instead of a "mental breakdown". 
Speaking of it not being suicide, it's obviously time to move on to Jeffrey Epstein. The theories abound about what actually happened to him in that prison cell, but this documentary actually focuses on the girls (now women) he abused and how his money, access, and power allowed it to happen without consequence for years. It's terrifying. Netflix even calls it a "molestation pyramid scheme" and now I'm actually thankful that all the girls I went to high school with only got involved in makeup pyramid schemes. But in all seriousness, Jeffrey Epstein was very connected to some of the most powerful people in the world and it makes me suspicious that literally every man in charge of anything was involved. My mom always did tell me growing up that everyone's a perv. This series made me believe it. 
This one is for all of you out there that love Friday Night Lights, but wish it had involved more ruined lives, child molestation, and shoddy detective work. Greg Kelley was a high school football star in Texas when he was accused and convicted of sexually assaulting a 4-year-old that attended daycare in the house where he lived. I know, a tough pill to swallow. But this series follows Greg as he is in prison, and then eventually is exonerated for the crime. Throughout the documentary we see how poorly the case was handled, how important leads were not investigated, and how because of that, this child never got justice. I have my theory of who actually committed this crime but for legal reasons I'll not publish it here, so maybe this time that anonymous person you see speculating on Reddit is ME. 
*Cue Beyoncé* If You're Into Girl Power You Should Watch…
Friends, Love Fraud brought me so much joy. I mean, not the part where we hear from multiple women that they were conned out of hundreds of thousands of dollars. That brought me rage. I mean the part where these women connect with each other, hire themselves a badass female bounty hunter, and attempt to find this life-sized maggot dressed in a suit and masquerading as a man on their own. I mean, the part where one of the women, Sabrina, says right to the camera, "Scott, you lying sack of sh*t, you f*cked me. And I'm coming after you." Sabrina is my raison d'être. I mean the part where they're out for revenge. Ladies, if you're like me and you need a little joy in your life, it's time to cue up Love Fraud. 

Our bounty hunter, ladies and gentlemen.
I can't say enough good things about this documentary. It started as a book about the Golden State Killer by Michelle McNamara that transcended the true crime genre. The documentary details the case and features survivors, while also including Michelle's writing process, her dogged efforts to solve the case, and her tragic death before completing the book. It's different from any documentary you've ever seen (much like the book was) and the best part? They actually caught the son of a b*tch that did it using a genealogical website! And less than two weeks ago, they rolled that old murdering prick who thought for so long that he got away with it into court and sentenced him to life in prison without parole. How often does that happen?! It's hard to watch and beautiful to watch, and I highly recommend it. And it also teaches you to maybe warn your family members before you spit in a tube and send it off to 23 and Me, because you might find out you aren't as Italian as your mom said you were, but they might get arrested for murder.
If You Think Everything Is A Scam You Should Watch…
This one's for you, Goopers. Believe it or not (believe it) shoving a jade egg up your vagina is not a good idea. And if you've done that, it's time you check out this series. (Un)well examines the wellness industry and how it takes advantage of unsuspecting folks like you and me to make billions of dollars. Each episode examines a different wellness trend like essential oils or breast milk and shows us both sides of the issue. It might not sound your typical true crime series, but I promise you when you hear a grown man talk about his "mother's milk smoothie" you'll certainly be ready to commit murder yourself. 
And finally we've made it to The Vow, the new HBO series detailing the NXIVM cult. I've only watched the first episode so far (the new episodes are still dropping) but I'm obsessed. We haven't gotten to the part where anything bad happens yet so I'm full-steam ahead invested in this organization. Yes I DO want to find my higher purpose! Yes, they DID cure Tourette's! Yes, I DO need one of those sashes! Needless to say, I can see how people got roped in. I've got to see where this goes quick, before I start writing to Keith Raniere in prison. Help. 
I think there's something for everyone on this list, so I hope you all get everything your true crime seeking heart desires. Did I miss anything? If you know about a crime doc I forgot please hit me up in the comments, lord knows I need more fuel for my constant nightmares.
Images: Netflix; thatsovirgo/Twitter; memetides, grkelley2, pattonoswalt, hbo/Instagram; Giphy (1)
All The Questions We Have After Watching 'Dead To Me' Season 2
If there's one thing I'm thankful for during this pandemic, it's Netflix. The platform is consistently dropping amazing content that allows me to forget that we are at the actual end of the world, and allows me to avoid cleaning my closet like I promised I would when this whole thing started nine weeks ago. It's a multi-tasker, unlike me. This month, Netflix dropped season two of Dead to Me, and to say I was excited is an understatement. Murder, good. Dark humor, good. Gorgeous real estate, good! What's not to like? And I'm pleased to say the second season delivered on all counts, and got me addicted to orange wine. I'm sad I've binged the whole thing (the show, not the wine…maybe), but now I have countless hours alone in my house to ponder the way it ended. So, can we talk about all the lingering questions the season 2 finale of Dead to Me leaves us with? But first, I must warn you, SPOILERS AHEAD! If you don't want to know what happens, stop reading! I'm much more of a Jen than a Judy, so if you yell at me in the comments after I warned you, I might sell you a house with a little bit of mold. 

Will Ben Get Away With His Hit-And-Run?
The final scenes of the season see Jen and Judy sitting in the car, marveling at the stop sign Jen successfully got installed. And then BAM! They are T-boned by another vehicle, which turns out to be driven by a drunk, off-the-wagon Ben who immediately flees the scene. The women appear to be alive, but injured. This is definitely not the kind of boning Jen wanted from Ben. 
It's not clear whether the women realized it was Ben who hit them, so this could be next year's season-long mystery. This accident is definitely going to weigh on Ben's conscience, since he's actually a nice guy, as opposed to his verbally abusive, money laundering, trashbag, formerly alive semi-identical twin. Will next season focus more on his guilt? Or will it be Jen and Judy trying to solve a crime instead of cover one up for once? 
Oh precious Ben, I wish I didn't have to hate you.
Are The Women Finally Going To Get Caught For Steve's Murder?
This whole season was a wild ride. It began with Steve dead in Jen's pool, and eventually revealed that she killed him, not in self-defense, but because he was an asshole. I'm no judge, but I'm pretty sure that defense is legally rock-solid. By the end of the season, Jen couldn't take the guilt anymore, and didn't want Judy or her son blamed for her crimes, so she goes to Detective Perez and confesses. Jen can't find where she and Judy buried the body in the 700,000 acres of Angeles National Forest, and Perez decides to let her off the hook so this crime doesn't ruin Jen's family any further. That's so sweet! I'm no cop, but I'm pretty sure they're allowed to let off the murderers they like. 
"I couldn't help but wonder…DOES Angeles Forest have more dead bodies than trees?" pic.twitter.com/kAAwuIXGyq

— Dead To Me (@deadtome) May 15, 2020
Unfortunately for Jen, she might not have been able to find Steve's body in the giant forest, but the dog and its owner that Jen and the detective ran into seem to have better luck. We don't see the dog actually find the body, but we do see it furiously digging at the site that Judy marked. Personally if my dog was going crazy at what appeared to be the perfect body dump site I may have stopped her, but I guess if you're insane enough to go hiking at dawn, maybe you don't mind if your dog parades around with a skull in its jaw. We eventually find out that the body was unearthed from the phone call to Ben, so what will happen now? Will the body reveal Jen as the murderer? Will Detective Perez get in trouble? That hiker did see them walking around. Fingers crossed she hadn't had her thermos coffee yet! 
I promise you, though, if Jen does go to trial for this next season I'll be screaming at my TV "If the dead guy was a twit, you must acquit!" Who's with me?
And What About The Money Laundering?
For most of the season, Judy is concerned with getting her paintings back from Steve's art gallery. I mean, sure, they're cute if your vibe is Big Eyes for pedophiles, but let's be real, Judy could paint another one pretty quickly if someone decided they just had to have a piece of art that would give them nightmares for the rest of their life. So why did she really want them back? Oh, just for the hundreds of thousands of dollars that was stashed in the frames. I guess we know how Steve was laundering money! 

Jen and Judy decide to take that money to buy out Jen's mother-in-law (her name was on the deed of Jen's house) and also buy Charlie a car. So keeping it under the radar then, huh, ladies? Is it smart to use laundered money? I'm asking this as a serious question. I mean, every time I do my taxes I'm afraid I've accidentally withheld money and just sit with my hands out waiting for the IRS to come and cuff me for days, so maybe I'm not the best person to ask this question, but it seems like a bad idea! Not only is the FBI onto the money laundering scheme, but weren't dangerous people supposed to get that money? I highly doubt that the police captain who went to jail for killing Steve is the highest ranking member of the Greek crime syndicate Steve was involved with. So, next season will we see Jen and Judy tangled up in this crime as well? Ugh. Can't these ladies catch a break? I just want to watch them get drunk in that gorgeous backyard FOR ONCE without worrying if orange jumpsuits will wash them out.  
Can You Really Kill A Man With A Small Wooden Animal?
I truly believe that Jen has a lot of rage in her. I understand. I mean, I've gotten as violent as she does one time at the gym when I realized I went all the way there and my headphones were in my apartment. And my husband wasn't even killed in a hit-and-run! So, I don't blame her. But I don't think even Jen's amount of rage could turn a tiny hollow wooden bird into a murder weapon. Could she have gotten a few good pecks in? Absolutely! A little neck irritation to really make him think about what he said? 100%. Murder? Lol, no. For that, she should have used the gun that she had in her possession.

I also get that perhaps it was symbolic. Steve killed Ted, Jen's husband. Jen's son thinks the bird is Ted. Therefore, Ted kills Steve back. Very deep. And I don't begrudge them that. But I do think they maybe should have established that the bird was filled with lead or something. Had Henry collapse under its weight when he carries it around. Maybe talk about how in its former life Arnold Schwarzenegger used it for body building. Have someone drop it and let it make a six-foot-deep hole in the ground. Anything, really! Literally anything that would make it slightly more believable that an object so tiny would kill such an incredibly handsome grown man. I'm going to need to take a closer look at Karen's security footage to see it for myself, and she better go get that f*cking orange wine too.
Will Charlie Keep Their Secret?
Charlie, Charlie, Charlie. I hate you. Yes, your dad was murdered in the first season, your mother is a bit unstable, and you have a random woman with a disconcertingly cheery demeanor and aggressively sweet wardrobe occasionally living in your pool house, but you're still a little sh*t. I never side with the teenagers anymore. God, I'm old, aren't I?
This season, Charlie finds dead Steve's very expensive car in his mother's storage unit and decides that it's a gift FOR HIM, takes it out, picks up his girlfriend in it, has sex, takes pictures, and then lets it run out of gas on a dead-end street. Youths! And the car isn't the only thing he steals this season. He also has a penchant for taking weed from Judy, and it's in her very easy to find hiding spot,  that he spots the note his mother left him.  We don't exactly know what the letter says, but I can only assume it is a confession. Will Charlie keep his mom's secret next season? I think the answer to that depends on how many cars the ladies buy him, and how many promises they make to never talk to him about STDs again. 
What Is A Semi-Identical Twin?
When James Marsden showed up this season after being murdered and falling into the pool in the first season finale I thought, "That Steve was a douchebag and a strong swimmer?!" Friends, he was not a strong swimmer. This other James Marsden character was Steve's twin, Ben. But not just a regular twin, a semi-identical twin. I know what you're thinking, but no, that's not what Lindsay Lohan is. 
There's nothing I love more in this world than discovering something new about twins (seriously), and according to the internet semi-identical twins are indeed a thing. And look, you don't need me using the words fertilized, egg, and sperm in this article (whoops!) so I'll spare you the gory details and just tell you they're really rare, and share more genetic material than fraternal twins, and up to as much as identical twins. I cannot emphasize enough how shocked I am that Grey's Anatomy has never used this as a plot line. You know Shonda Rhimes in isolation right now rage texting all her writers. Regardless of wtf they are, they let us keep James Marsden and for that I will always be grateful to semi-identical twins. 
And those are all my burning questions after watching season 2 of Dead to Me! What did you all think of the season? Will you also be checking all of your friends' garage freezers from now on? Let me know! 
Images: Saeed Adyani / Netflix; Giphy (2); deadtome/Instagram (4); deadtome/Twitter
Why Rihanna, Kim K and More Are Begging Texas Not to Kill This Man
Another day, another American true crime story. And this one has all of the (sadly) classic tropes: a seemingly innocent black man, a dirty, seemingly guilty white cop, more dirty cops, and a f*ckton of injustices. America!
The case I'm talking about is that of Rodney Reed, a 51-year-old man who was convicted of raping and strangling Stacey Stites in Texas on April 23, 1996. Twenty-three years later, celebrities like Rihanna, Kim K, Meek Mill, and Oprah are urging Texas Governor Greg Abbott to stop the execution of Reed, which is scheduled to take place on November 20th. Lawmakers from both sides of the aisle have also urged the state to reconsider the case. There is an online petition, which already has over 2 million signatures, that advocates for Reed's innocence, based on the fact that there are "mountains" of evidence that exonerate him and implicate another man. So, what is this evidence and why has it yet to be seen in court? LET'S GET INTO IT, SHALL WE?
One Click!!! SIGN this petition if you don't believe the Government should kill an innocent man!!! @GovAbbott https://t.co/L3xrvn7MJO

— Rihanna (@rihanna) November 4, 2019
Texas is scheduled to execute #RodneyReed on 11/20.
We must act now & fight for justice.

According to the @NAACP, Black people make up 13% of the population, yet make up 42% of death row & 35% of the executions.#FreeRodneyReed and sign the petition @ https://t.co/fZWsFQ2mfU! pic.twitter.com/cPdKtcb4EE

— A N G E L A | R Y E (@angela_rye) November 4, 2019
There is an innocent man on death row with mere days before his execution. Please take time out to sign this petition to tell @GovAbbott #FreeRodneyReed https://t.co/u9jfiSFwQh

— Questlove from @SongsThatShook Oct 13th @AMC_tv (@questlove) November 4, 2019
I've spent my entire morning reading about this case and yelling at my laptop in-between aggressive sips of my scalding hot tea, so I am what one could call an "expert" at this point. Anyway, let's start at the beginning. The case is broken down in an interview between Amy Goodman of  Democracy Now and  Bryce Benjet, a senior attorney at the Innocence Project, and Rodney Reed's brother and sister-in-law (highly recommend checking out if you're looking for something to take over your entire day).
Here is a quick rundown of the basics: Stacey Stites was found murdered on the afternoon of April 23, 1996. At the time, she was engaged to Jimmy Fennell, a white man who was a cop at the time. He claimed that Stacey must have been murdered after leaving for work in the morning, around 3:00 am. DNA evidence found the semen of Rodney Reed, a black man, on Stites, which at the time was taken as evidence that he had raped her.
However, Reed has always maintained that he and Stites were engaged in a consensual affair, and his semen was from the day before. Others have verified this affair, even those who were close to Stites, but they were not called as witnesses in court (um, k).
It's important to note that this was 23 years ago, when DNA evidence wasn't fully understood or at the advanced level it is today, but more on that later. At first, Stites' fiancé was the primary suspect. He failed more than one polygraph test and eventually invoked his Fifth Amendment right to avoid self-incrimination so he wouldn't have to keep answering questions. You know, typical innocent people stuff. And again, he was a cop.
Once the DNA test revealed that Rodney Reed's semen was found on Stites, he became the main suspect. His trial was rushed and his defense was unprepared — his family couldn't afford to keep their original attorney and were left with others who simply were not ready for such a case. Rodney Reed was found guilty and sentenced to death. He's been on death row ever since.
Reed has maintained his innocence, and now there is evidence that could prove it. First off, the DNA that was presented to incriminate him is no longer applicable, because the science has advanced and no longer supports the original theory.  According to Bryce Benjet, who is currently working on the case for The Innocence Project, the forensic pathologist, Roberto Bayardo, who did the autopsy, told the jury that this small amount of sperm could not have been there for more than 20 hours — 24 hours after they were found, which would put Rodney at the crime scene.
However, forensics now say that that number is 72. Roberto Bayardo has  retracted his entire testimony and said that the evidence does, in fact, suggest that there was consensual sex between Rodney and Stacey the day before, which is exactly what Rodney has said all along.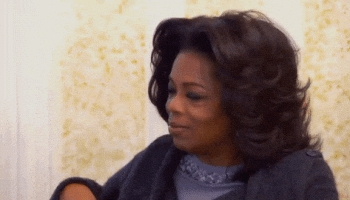 And that's not all. A belt was found at the crime site, which was ripped in half and assumed to be the murder weapon. Back when the crime took place, forensics were not yet able to test murder weapons for DNA. Now they can. And yet, this weapon has not been tested. BUT WHY.
Well, like we said, Jimmy Fennell was a local policeman, and IDK if you've heard, but cops are known to protect their own. It can't be said officially, but if there is a way to test a murder weapon for DNA evidence, and the black man on death row is begging the courts to allow it, but they are refusing, and the other suspect is a white ex-cop…yeah, you do the math. I'm no Olivia Benson, but seems like the police force doesn't want the weapon to be tested because they're not certain their fellow cop's DNA won't be on it.
So who exactly is this Jimmy Fennell guy? SO FUNNY YOU SHOULD ASK:  He's a former cop who, after this case closed, ended up in prison for kidnapping and raping a woman.
OH, INTERESTING.
And, while he was in jail, he allegedly confessed to a fellow inmate that he killed Stacey Stites. And according to Reed's attorneys, they have a sworn affidavit from this inmate that they would also like to enter into evidence. OH, OKAY. Did you think that was all? Nah. Apparently, Fennell was a raging racist (shocker) who had threatened to kill Stacey Stites before the murder occurred. In a short documentary film called A Plea for Justice (Yoooo, Netlfix, u up?) Alicia Slater, a friend and former coworker of Stacey Stites, claims that when she asked Stacey if she was excited to get married to Jimmy Fennell, she said "not really" and told her about an affair she was having with a black man, ANDDDDD expressed fear over what Fennell would do if he ever found out about said affair.

There are even more bonkers details about this case that clearly point to Fennell as the murderer, like a history of violence that came up in the case that landed him in jail, alleged witness intimidation by the local police force, inconsistency in Fennell's alibi, as well as proof that his timeline doesn't add up, cops in the original case who were later found to be dirty cops and convicted of further crimes, and more. But I simply do not have the word count for it all.
This sure seems like "reasonable doubt" to us, which should demand another trial and at the very least, take a man for whom there is even an ounce of doubt is guilty of murder off death row.
I'm waiting on the Netflix doc for this one, but in the meantime, you can sign the petition to stop Rodney Reed's execution, which is, again, scheduled for November 20th, 2019 (that's like, so soon) here.
Oh, also it was an all-white jury that convicted Rodney Reed, okay byeeeeeeee!
Images:  CBS (1), Twitter (1), Giphy (2)
LAPD Arrests Man Suspected Of Killing Nipsey Hussle
The Los Angeles police department announced yesterday that they've arrested the man suspected of killing 33-year-old Grammy nominated rapper and father of two, Nipsey Hussle (born Ermias Asghedom). This is excellent news toward justice for Hussle's family and fans, but it would be even better news if people just stopped shooting each other (or we fixed America's gun problem – either/or).
The suspect, 29-year-old Eric Holder (not to be confused with former Attorney General Eric Holder), was found 20 miles outside of Hyde Park, the location where Hussle was shot in broad daylight on March 31st. So far, his motive has not been released.
Eric Holder, the suspected killer of Nipsey Hussle, has been arrested and is in police custody. Thank you to both our community for the heightened awareness/vigilance, and our partners at @LASDHQ. pic.twitter.com/0zujy89Yfm

— LAPD HQ (@LAPDHQ) April 2, 2019
At 3:30 PM on March 31st, Hussle was standing outside of his Marathon Clothing Store with three other people when someone (allegedly Holder) opened fire. Surveillance footage shows a figure in dark clothing approaching people standing in a strip mall, before some scatter and others fall the ground. This is an incredibly tragic crime and the fact that the murder occurred outside of his own store, a place where he should've felt safe and was specifically designed to give back to his community, is even more upsetting. The person then reportedly fled the scene immediately and entered a car driven by an "unidentified female." While I'm always down for women taking jobs in male-dominated fields, driving getaways cars from a murder isn't the progress we're talking about.
Hussle rose to fame by releasing several mixtapes and collaborating with artists such as Kendrick Lamar and Drake. Jay-Z purchased 100 copies of Hussle's mixtape, "Crenshaw" for $100 dollars each which is a pretty hefty endorsement. Hussle's first studio album, "Victory Lap," was nominated for best rap album in the 2019 Grammy Awards.
Hussle grew up in Crenshaw, LA where he played a key role in community activism. On Monday, he was even scheduled to meet with LAPD officials to help draft methods of fighting gang violence. His long-term girlfriend, actress Lauren London posted on Instagram that she is "completely lost."
Images via Giphy (1), Twitter @LAPDHQ (1), GettyImages
Heads up, you need to keep up with the news. It's not cute anymore. That's why we've created a 5x weekly newsletter called The 'Sup that will explain all the news of the week in a hilarious af way. Because if we weren't laughing, we'd be crying. Sign up for The 'Sup now!
This New True Crime Podcast Is The Next 'Dirty John'
If you've listened to Dirty John or Dr. Death, then you have an idea of what Wondery's podcasts offer. They're grisly, salacious looks into crimes you never knew existed, and honestly my morning commute has never been better. This week, Wondery dropped their newest podcast: Over My Dead Body. It tells the story of Dan and Wendi, "two good-looking attorneys" with "a bad breakup, a worse divorce, and a murder case involving a menagerie of high-priced lawyers and unexpected co-conspirators." So basically, the details of how a power couple fell apart, plus a murder twist. That's literally all of my favorite things.
So, what's the crime being investigated here? If you're the kind of person who hates having an appropriate amount of context spoilers, then I'd recommend you stop reading here.
Do I google the story @WonderyMedia did for #overmydeadbody podcast or keep guessing who's responsible? I've changed my mind 5 times! #truecrime pic.twitter.com/wS6410j6sX

— Jamie- Uglee Truth Podcast (@theugleetruth) February 14, 2019
Still with me? Good. In 2014, Dan Markel (the husband) was found dead in his Tallahassee home: shot in the head. According to Refinery29, Wendi Adelson's (the wife's) family was "immediately suspected of hiring someone to complete the crime." To be fair, if I had a bad divorce from someone I would want my family to at least OFFER to send a hitman. (JK! My family's not rich enough to pull that off.) The podcast starts with the story of Dan and Wendy's relationship (and subsequent divorce), then goes into the details of Dan's death and the investigation that followed.
Given how the trial in this case concludes, the story becomes less about their relationship, and more about the dynamics of race and privilege involved in the trial. Despite the Adelson family being immediate suspects, and further connections being found between the family and the suspected hitman, no family members were ultimately charged with any crimes. Instead, only people of color were arrested in connection to the crime. Given that the Adelsons are a wealthy, white family, Over My Dead Body explores how the family's privilege may have played a role in who was ultimately charged for this crime. I mean, yeah, if it's between wealthy Floridians staging a hit on their ex-son-in-law and a random break-in, I am 100% going with the former. People from Florida are, as a rule, insane. In-laws are also generally insane. It just adds up.
I listened to the first episode this morning, and what struck me most (other than how f*cking addictive it was) was how easy it was to forget that the story led up to a murder. Episode one starts with Dan's upbringing, then how he met Wendi, and what their wedding was like. They also interview friends who knew them as a couple. It tells you, from Dan's perspective, about the divorce. And as much as I love hearing the gory details of a murder, I have to say I find autopsies of relationships equally interesting—and this one sounds like a real mess. Also, and this may just be because I'm a messy b*tch, I live for seeing any two people who are described as "the perfect couple" be torn down. Especially when they try really hard to convince people they are, in fact, a perfect couple.
If you binge the first few episodes of 'Over My Dead Body' (can't blame you) and are hungry for more true crime content, here's a list of other relationships with famously violent ends. Enjoy.
Debra Newell
I mentioned 'Dirty John' earlier, but if you're not lucky enough to have listened yet, then here's what you're missing. 'Dirty John' is the story of Debra Newell, a wealthy, middle-aged interior designer, and John Meehan, the criminal and con man who seduces her. In classic Wondery fashion, the story starts with the dynamics of the relationship: the intense emotions, the broken trust, what it looked like from the outside. But as tensions build, the focus shifts from how to spot and catch a con man—and more to how you survive him. (If you're more of a visual learner, there's now a Bravo series on this too.)
Lorena Bobbitt
Lorena Bobbitt famously became known as the woman who cut off her husband's penis. While this crime was thrown around as a zany joke for most of the '90s, details of the crime—and the relationship leading up to it—are far from funny. I'll let you discover the rest on your own (preferably by watching Jordan Peele's new Amazon series about it), but suffice it to say that women don't typically go around cutting off genitalia without due cause.
Jodi Arias
On May 8, 2013, Jodi Arias was convicted of first-degree murder for the death of ex-boyfriend Travis Alexander. Alexander and Arias met in 2006, and began a long-distance relationship in 2007. Over their 18-month, off-and-on relationship, Arias moved twice to be closer to Alexander. Meanwhile, Alexander's friends consistently disliked Arias and felt her behavior was "worrying." Naturally, when these same friends found Alexander covered in stab wounds with a gunshot to the head, they pointed the police in Arias' direction. Arias pled "not guilty" to initial charges, but claimed she committed the murder was self-defense two years later, and alleged that she was a victim of domestic violence. While the Jodi Arias story doesn't have a TV show (so sad), there is a Lifetime movie that I am very excited to watch.
Basically, if you like hearing people talk sh*t about other peoples' relationships along with your regular dose of true crime, any one of these stories will be right up your alley. Do yourself a favor and start Over My Dead Body today, then drop your number in the comments so I can text you all my insane theories as I come up with them. Thanks!
Images: Bravo; Instagram; Twitter; Instagram; Instagram
Who TF Is Ted Bundy And Why Is Everyone Talking About Him?
The title of this article is actually kind of a joke because if you don't know who Ted Bundy is, you need to fix yourself. What? Do you, like, have a life or something? Do you not spend your nights deep-diving serial killers on Wikipedia and then waking up every hour to check all the closets in your 400-square-foot apartment "just in case?" Are you actually well-adjusted? FINE. If you are one of these "normal" humans and you don't know who Ted Bundy is, 2019 is your year because Netflix just dropped Conversations with a Killer: The Ted Bundy Tapes and sh*ts about to get real…sadistic.
Since so many of you freaks can't tear yourselves away from watching yet another episode about the Dundies, I'm here to tell you who Ted Bundy is and why you should care. But tread carefully friends, this article will mark the official end of your innocence.

He Murdered At Least 30 Women
Ted Bundy is one of the most prolific serial killers of all time. Before he was executed in 1989, he finally confessed to 30 murders, which you can hear him briefly whisper about in the new Netflix documentary, Conversations with a Killer: The Ted Bundy Tapes. But dude, you don't need to whisper, we already know. Even though Ted confessed to 30 murders, many more have been attributed to him and at one point he said the number of women he killed was "three digits," leading experts to speculate that he meant over 100, and leading me to reconsider watching this before bed.
Many of the women Ted killed were in their teens and early 20's and had brown hair, like Diane, the woman who broke his heart. Word of advice ladies, if you're going to date a psychopath and sexual sadist, be gentle with his snowflake heart or he might kill 100 women that look like you.  Or you could just be like me and never date anyone. It's a good way to not get murdered and a good way to fit in all 14 seasons of Criminal Minds in 6 weeks.
Ted was eventually convicted of kidnapping Carol DaRonch in 1974. She's featured in the documentary and is a complete badass who narrowly escaped being one of his murder victims. Ted was also eventually sentenced to death for the murders of Margaret Bowman and Lisa Levy at the FSU Chi Omega house, and Kimberly Leach, his final victim, who was only 12 years old. F*ck this guy.
He Escaped Prison Twice
YES! You heard me. A man that had already been convicted of kidnapping and was on trial for MURDER managed to escape from prison twice!
Fool me once, Ted, shame on you. Fool me twice, everyone running that f*cking prison should get fired. Here's how it happened. The first time, Ted was allowed in the courthouse law library by himself, unshackled. Damn, they'll just let men do whatever they want, won't they? So he jumped out the window and ran. Easy as that. He was able to evade capture for six days and lost 25 pounds. And yes, I am seriously considering this for my next diet.
Six short months later, Ted had managed to cut a hole in the ceiling of his cell, climb through it, and eventually walk right out the front door. The FRONT DOOR. From that front door, he made it all the way to Florida where he became a law-abiding citizen, renting out beach chairs and umbrellas to people on the beach. I'm kidding. He f*cking murdered people.
Women Are THIRSTY For Him
Despite the fact that Ted Bundy liked to rape, murder, and return to the dead bodies to have sex with the corpses of his victims (I know, I'm sorry), this did not deter women from fawning all over him. The documentary shows these women enamored by him and batting their eyelashes because he was "attractive." To say it's unsettling is an understatement.
Not only did Ted have his lady fans, but he even secured himself a wife during his murder trial. While he was questioning girlfriend Carol Ann Boone on the stand, he asked her to marry him, and it was legally binding. She went on to visit him in prison and they even had a daughter together. Huh. So I guess he could get it up without having to murder someone.  
He Blames Pornography For His Crimes
To quote the immortal words of Miss Marcia Brady, "Sure, Jan."
Zac Efron Is Playing Him In A Movie
And finally we've reached the "why you should care" portion of the article, and that reason is Zac Efron. The reason to watch anything is really Zac Efron, I certainly wouldn't have entertained the idea of basketball players auditioning for a high school musical otherwise. Zac will be starring in Extremely Wicked, Shockingly Evil and Vile, the movie based on Ted's life that's premiering at Sundance right now. I'm ready for you Z, chill me to the bone. 
People are also talking about Ted Bundy so much because Netflix just released its true crime documentary about him. It's supposed to present never-before-told information about Ted Bundy, but anyone who has read one Ted Bundy biography would already know everything presented in the documentary. Can't wait for Hulu to release their competing documentary with nonsensical clips of Family Guy spliced throughout.
So that's your basic rundown of Ted's life! If you're really interested, I suggest you watch the documentary on Netflix, or read The Stranger Beside Me which is the OG of true crime books. And always remember, if a guy wearing a sling asks you to help him carry something to his car, call the police.
And if you can't get enough of serial killers, may we suggest starting your journey down the rabbit hole by listening to Not Another True Crime Podcast?
Images: Giphy (3)
Chris Soules Copped A Plea Deal For That Fatal Hit-And-Run
Another day, another drama desperately in need of Chris Harrison's commentary. Not because Chris Harrison provides particularly insightful wisdom. He's just managed to make me feel okay about a lot of things that would otherwise inspire long-term trauma. Today, it's the news that former Bachelor Chris Soules is getting off on an aggravated misdemeanor after literally taking someone's life back in 2017. To quote TMZ, Soules "copped incredibly sweet plea" on Tuesday. He's now pleading guilty to "one count of leaving the scene of a personal injury accident." Right, because getting rear-ended into a ditch by a drunk driver sounds like "personal injury" to me.
Pretty much Soules' attitude towards this whole thing: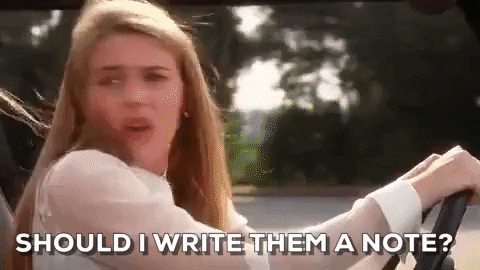 In case you don't know the story, my last sentence provides a pretty thorough summary I'll dig in. In April 2017, Soules was driving through Iowa, rear-ended a man's tractor and knocked it into a ditch. According to Soules' attorney, he then proceeded to call 911 and administer CPR, staying on the scene until EMTs arrived. His attorneys have less to say about this part, but Soules then got back in his car and hauled ass out of there before the cops showed up. The tractor driver died, and cops tracked Soules back to his house. They found empty and "partially consumed" alcoholic beverages in Soules' car, and arrested him.
Soules was initially charged with leaving the scene of an accident resulting in death, which is a felony. While other members of our community might have shut the f*ck up and been thankful they weren't hit with a murder charge, Soules felt that any repercussions for his actions were way harsh and could not stand. So he briefly had his lawyers try to argue that the law itself—the one ruling that the surviving driver in a hit-and-run should return to the scene—was unconstitutional. In a ruling that should be considered common sense but currently feels like a tsunami level wave of relief, this argument did not stand.
Cut to today, and Soules has been offered a plea deal. In exchange for pleading guilty to the non-felony charge of leaving the scene of a personal injury accident, Soules could face up to two years in jail. He'll receive his sentence in January. And I'm not one to argue that anyone should spend the rest of their life in jail, but I just have to say one more time that this is a really, really light punishment for literally killing someone. While drunk driving, no less! And then fleeing the scene after! Meanwhile, Ice-T is out here getting arrested for unauthorized use of the E-ZPass lane. It's almost like…the police treat people differently based on their race??? Nah…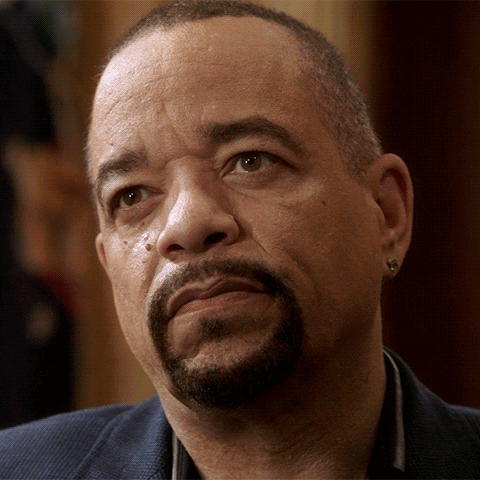 I'm sure it won't be the worst news of this week, or even today. But that's no reason we can't let it depress us! Let's hope at least that this is the worst Bachelor Nation news we hear until Colton's season starts airing and Arie and Lauren give birth. At that point, I'll just resign myself to rage-weeping through the next 12 or so Mondays.
Images: Giphy (2)
A 'Riverdale' Star And Courtney Love Are Being Accused Of Attempted Murder
Gather round, children, and let me tell you the twisted tale of how Courtney Love (#TBT) may have conspired with a Riverdale star and Britney Spears' ex manager to have her daughter's ex-husband murdered. Yeah. Just sit with that for a sec. You ready? Let's dive in…
Our story begins back in May, when Frances Bean Cobain's ex-husband (side note: Frances Bean is old enough to be married and divorced??) Isaiah Silva filed a lawsuit against Courtney Love, Love's manager Sam Lufti (who also used to be Britney Spears' manager), and several other men. While suing Courtney Love is nothing out of the ordinary, the crime the lawsuit alleges she committed 100% is. According to the suit, Love conspired with these men to break into his house and steal back the acoustic guitar Kurt Cobain played during Nirvana's iconic 1993 MTV Unplugged performance. (Secondary sidenote: don't give your dead dad's important sh*t to anyone, even if you're married to them. You never know what might happen. Pete Davidson, I'm looking at you, boo.)
But they didn't just want the guitar, grunge fans—oh no. They wanted blood. According to Silva's lawsuit, part of the plan was not only to steal the guitar, but also to kill him. And that's not all. This lawsuit also names Riverdale and 13 Reasons Why star Ross Butler as one of the murderous accomplices. It's hard to believe someone with a major role in two of the biggest teen dramas of the year would even have the time to commit a murder but, then again, who knows what Ross was up to in 2016. We were all different then. I didn't even have bangs.
Butler is asking the courts dismiss the suit and is denying that he ever tried to murder anyone—acting releases endorphins, endorphins make you happy, and happy people don't kill rock legends' daughter's ex-husbands. They just don't! But this story is too juicy not to at least entertain it for a little while.
So What Does Each Side Say?
According to Silva, Sam Lufti, Ross Butler, and some other randos showed up at his house in June of 2016, burglarized him, "sexually battered" him, tried to kill him, and attempted to steal back Kurt's guitar. He says they got into the house by pretending to be cops, beat him up, and dragged him to an Escalade and drove away. Luckily for Silva, a friend who was visiting ran out of the house and called 911, then used his own car to block their exit, effectively ending the attempted kidnapping. When the LAPD showed up, Silva says Lufti told him he and Courtney "own the judicial system," and pressured Silva into saying it was a "prank gone wrong." He also says someone hacked his phone to plant false suicidal messages so that they could make his death look like a suicide. And all this for a guitar that they didn't even get.
In Butler's version of the story, on the night in question he and Lufti drove to Silva's house because they were concerned over some "troubling text messages" and wanted to make sure Frances and Isaiah were okay. When they arrived, Butler says they noticed sheets covering the windows and knocked on the front door, which set off an alarm. Butler says eventually someone came to the door and he was greeted "calmly and amicably by Silva." He also describes Silva as "frail, emaciated, and had a terrible odor." Damn. So his defense is basically, "I never tried to murder anyone and also you smell like sh*t."
Apparently after that, Butler claims that "another man" called the police, who arrived, spoke to everyone, and left. He says he was "shocked" to learn Silva had sued him. Butler is now demanding the claims be dismissed.
Soooo What Do We Think?
Umm…this seems…far fetched? I'm not one to shy away from murder conspiracies involving Courtney Love, but what does Ross Butler have to gain here? On the other hand, both Silva and Frances Bean have been embroiled in a battle over her father's guitar for years, and it was eventually awarded to Silva in the divorce settlement, (I REPEAT: DO NOT GIVE YOUR DEAD DAD'S STUFF TO YOUR SPOUSE NO MATTER HOW MUCH YOU LIKE THEM!!!) so I could see this getting ugly. Also Sam Lufti is shady as f*ck, and Britney had to get a restraining order against him back in the day. And if Britney doesn't trust you, then I don't trust you. That's just the rule.
On the other other hand, if someone broke into your house, beat you up, and tried to steal your one of a kind guitar, wouldn't you like…pursue a criminal case and not just sue them? Also, if they did all that sh*t, why didn't they get the guitar? If you were going to fake a suicide, why would you take the person out of the house? Also, why did his friend only run out of the house at the end and not doing anything during the burglary/assault/attempted murder? And if he had been beaten up so badly wouldn't the LAPD have like, noticed that when the arrived? Also, why does Silva smell so bad? These are questions I have.
So do I think that Courtney Love, Britney Spears' ex manager, and Ross Butler conspired to kill someone and steal his guitar? Probs not. Do I think it would make an amazing plotline on Riverdale? Hell yeah.