6 Takeaways From Attorney General Bill Barr's Drama-Fueled Senate Hearing
Another day, another day-long congressional testimony where some old white guy lies at us for six hours. Grool. Attorney General William Barr testified before the Senate Judiciary Committee today regarding the Mueller investigation, his decision not to charge President Trump with obstruction, and the 4-page summary he provided of Mueller's report ahead of its actual release. Here are 6 major takeaways from Barr's testimony for those of you who can't just casually watch hours of C-SPAN at the office.
1. Republicans Want to Investigate the Investigation
From the people who brought you the Benghazi hearings, I give you…the Mueller investigation investigation! Several Republican senators used their precious time to express concern over how the Mueller investigation was started and the legality of the FISA warrants used to surveil the Trump campaign. When asked by Senator Lindsey Graham if he was concerned about the "counterintelligence probe and how it started," Barr answered yes, meaning he might be open to the Department of Justice investigating the origins of the investigation itself. All of this is based on a Trump-supported idea that the investigation into his campaign was based on the Steele dossier (aka the thing the pee tape rumor comes from), despite the fact that both the FBI and the Mueller report both demonstrate that the investigation began after George Papadopoulos got drunk and told an Australian diplomat the Russians had dirt on Hillary. Which reminds me, I need to apologize for some things I said after drinks last weekend…
2. Attorney General Barr Needs a Dictionary
Throughout the hearing, AG Barr seemed to be confused over the definition of very simple words. Barr claimed that he needed clarification on the definition of the words "suggest," "summary," "members," and "conclusion." He also said that President Trump never told White House counsel Don McGahn to "fire" Mueller, he simply asked him to "remove Mueller from his position due to alleged conflicts of interest." See? Totally different.
3. Lindsey Graham Is Angry!!!!
Lindsey Graham resumed his role as craziest motherf*cker in the room for yet another hearing, Lord help us all. As committee chairman, Graham used his opening speech to yell about Hillary's emails (of course) and read text messages between then-FBI official Peter Strzok and his girlfriend Lisa Page, one of which literally just said "Trump is a f*cking idiot." Wait…but if criticizing Trump in 2016 is wrong then what about the guy who said this?
If we nominate Trump, we will get destroyed…….and we will deserve it.

— Lindsey Graham (@LindseyGrahamSC) May 3, 2016
Or this?
"You know how you make America great again? Tell @realDonaldTrump to go to hell" https://t.co/pBLaZ1kgUV

— Lindsey Graham (@LindseyGrahamSC) December 8, 2015
Or any of this?
Just a little @LindseyGrahamSC compilation… @realDonaldTrump @POTUS #LindseyGraham #Sad #Kook pic.twitter.com/eD53q42Iok

— Snow Flake (@IceColdSnoFlake) May 1, 2019
4. The 2020 Dems Came To Play
2020 hopefuls and Senate Judiciary Committee members Cory Booker, Kamala Harris, and Amy Klobuchar all used the hearing to audition for debating Donald Trump sometime in the future. Booker hammered Barr for "adding normalcy to a point where we should be sounding alarms," about Russian interference. Klobuchar brought receipts while questioning Barr's decision not to pursue an obstruction of justice charge, and in a particularly shady exchange, Kamala Harris came to slay when she asked Barr if the President or anyone else had ever suggested he investigate anyone. He responded by saying he doesn't know what "suggest" means.
Here is the complete exchange, via CSPAN, between Kamala Harris and Bill Barr — including the part where Barr couldn't say whether Trump or anyone in the White House has ever suggested that he open an investigation into anyone. It's worth a watch. pic.twitter.com/wJOdSFR7JR

— Kyle Griffin (@kylegriffin1) May 1, 2019
5. Mueller Wasn't Into Barr's Summary
Much of the hearing was focused on a March 27 letter Mueller sent to AG Barr in which he expressed concern over Barr's Cliffs Notes version of the report, saying that it "did not fully capture the context, nature, and substance of this office's work and conclusions" and caused "public confusion about critical aspects of the results of our investigation." When asked about what Mueller's concerns, Barr said that he thought the letter was "a bit snitty" and that after he read it, he called Mueller and asked, "Why don't you pick up and call me if you have an issue?" You have my number, bro!
Barr says Mueller's letter to him was "snitty" https://t.co/9lw0dzHPzm pic.twitter.com/9qDwVMimzi

— CNN Politics (@CNNPolitics) May 1, 2019
 6. Barr Doesn't Exonerate Trump
Despite the fact that the president tweets "TOTAL EXONERATION" once per hour these days, both Barr and the Mueller report were actually careful not to exonerate him. When asked about his decision not to charge Trump with obstruction Barr said, "I didn't exonerate. I said that we didn't believe that there was sufficient evidence to establish an obstruction case." Nobody tell Trump he said that…
Heads up, you need to keep up with the news. It's not cute anymore. That's why we've created a 5x weekly newsletter called The 'Sup that will explain all the news of the week in a hilarious af way. Because if we weren't laughing, we'd be crying. Sign up for The 'Sup now!
Here's How Politicians Are Reacting To The Mueller Report
Not to be too crude, but the Mueller investigation has ended and it feels like letting out a big sh*t you've kept in for 22 months. But the terrible part is it doesn't even feel like a relief. Usually, I wouldn't make a poop joke in the first sentence of an article, but Mueller concluded no collusion and now the world feels extra lawless and I'll do as I please.
Obviously we've been preparing our reaction gifs to this moment for months and politicians are no different. Here's what's being said across the aisle, not that our government matters at all any more or whatever.
The Dems
In the Dems' dream scenario, Mueller would usher in Tyra Banks who would not pull out Trump's photo and he'd be sent back to pack his bags and leave immediately. Since this did not happen, and there's no collusion, Dems are really pushing to see the whole report and get to the bottom of why Mueller felt he could not say one way or another if the president committed obstruction of justice. (His inability to smize?)
AG Barr's letter raises as many questions as it answers. The fact that Mueller's report does not exonerate the president on a charge as serious as obstruction of justice demonstrates how urgent it is that the full report & documentation be made public without any further delay.

— Nancy Pelosi (@SpeakerPelosi) March 24, 2019
The American public deserves the full report and findings from the Mueller investigation immediately—not just the in-house summary from a Trump Administration official. https://t.co/8Lj0O881Cw

— Cory Booker (@CoryBooker) March 24, 2019
He can stay, he can go. He can be impeached, or voted out in 2020.

But removing Trump will not remove the infrastructure of an entire party that embraced him; the dark money that funded him; the online radicalization that drummed his army; nor the racism he amplified+reanimated.

— Alexandria Ocasio-Cortez (@AOC) March 24, 2019
The Mueller report needs to be made public, the underlying investigative materials should be handed over to Congress, and Barr must testify. That is what transparency looks like. A short letter from Trump's hand-picked Attorney General is not sufficient.

— Kamala Harris (@KamalaHarris) March 24, 2019
Mueller did not find sufficient evidence to establish conspiracy, notwithstanding Russian offers to help Trump's campaign, their acceptance, and a litany of concealed interactions with Russia.

I trust Mueller's prosecutorial judgement, but the country must see the evidence.

— Adam Schiff (@RepAdamSchiff) March 24, 2019
The GOP
Unfortunately, the GOP is gloating and celebrating by probably ordering an extra round of White Russians at their country clubs or whatever. The general gist is that they think Dems have wasted all of our time by pushing for this and it's also somehow the media's fault.
Time to investigate the Obama officials who concocted and spread the Russian conspiracy hoax!

— Senator Rand Paul (@RandPaul) March 25, 2019
That it was so easy to unleash frenzy & hysteria over outlandish claim President was a double agent should terrify every American. #Russia very good at misinformation & manipulation.

They have learned from this ordeal.

Who knows what false narrative they have planned next.

— Marco Rubio (@marcorubio) March 25, 2019
The Russia investigation was based on false pretenses, false intel, and false media reports. House Intel found a yr ago there was no evidence of collusion, and Democrats who falsely claim to have such evidence have needlessly provoked a terrible, more than two-year-long crisis.

— Devin Nunes (@DevinNunes) March 24, 2019
The President's (Least Favorite) Son
While this was a great vindication for @realDonaldTrump & our family, it was an equally amazing day for all of his incredible supporters who stood by him faithfully despite a #fakenews media & Democrat onslaught the likes of which has never happened in our history. Thank you all!

— Donald Trump Jr. (@DonaldJTrumpJr) March 25, 2019
The President
Good Morning, Have A Great Day!

— Donald J. Trump (@realDonaldTrump) March 24, 2019
and finally, for the best take of all:
Billy Eichner
Did not imagine a world where they were able to indict Aunt Becky before Donald Trump.

— billy eichner (@billyeichner) March 24, 2019
Now if you'll excuse me, I'm going to spend the rest of the day contemplating this exact question.
Heads up, you need to keep up with the news. It's not cute anymore. That's why we've created a 5x weekly newsletter called The 'Sup that will explain all the news of the week in a hilarious af way. Because if we weren't laughing, we'd be crying. Sign up for The 'Sup now!
What People Are Getting Wrong About The Mueller Report
Well, the book report we all have been waiting for is here — and by that, we obviously mean the Mueller report. If you're unfamiliar, first — welcome to The Sup, and second — this was Special Counsel Robert Mueller's two year investigation into Donald Trump's campaign and what Russia's got to do, got to do with it, baby (shout out to Tina Turner). While the report is finished, it is still not released to the public (or the Democrats), so we're just getting all of the information about it so far from Attorney General William Barr. Here's a quick breakdown of what's been said about it so far and what is still going on with the President. 
Did not imagine a world where they were able to indict Aunt Becky before Donald Trump.

— billy eichner (@billyeichner) March 24, 2019
First, the most major news (and what you've probably been hearing the most about) was that the summary says Mueller found that neither Donald Trump nor his campaign conspired with Russia. The summary also states that the report "does not conclude that the President committed a crime but also does not exonerate him," — whether this conclusion comes from the fact that a sitting president can't be indicted or because Mueller truly is TBD on the issue is still…TBD. This means that this is looking less like a series finale and more of a mid-season finale, if you will. Further proving that this entire presidency seems to be written by the Pretty Little Liars writing room.
While this alludes to the fact that Trump's team did not collude with Russia, the report did find that Russia was meddling with the 2016 election — bringing up the Russian troll farm and the targeting of Democrat's e-mails. Another mention of Russia involves "multiple offers" from "Russian-affiliated" individuals… if this was a game of Clue, the answer to this would be: it was Trump and Russia, in Trump Tower, in 2016.
Another important thing to note? This was just one of the many, many investigations going on in regards to Trump, his team, and his family. From his confidant Roger Stone who was arrested at the beginning of this year due to the Mueller investigation in regards to communications with Wikileaks, to multiple real estate deals and the fact that the Trump Foundation was basically just a mountain of illegal activity.  Oh, and we can't forget the case about the hush money that may have been used to pay off women (like Stormy Daniels) to stay silent during his 2016 campaign. Most of these investigations are still ongoing in the Southern District of New York, which is totally separate from Muller and his investigation. Essentially, there are more investigations than Friends episodes: "The One Where the President Benefits From Business Deals With Foreign Governments."
Back to the Mueller Report, another thing to question: is this the truth, or is this the truth care of Barr's opinion?
The main issue, as previously mentioned, is that no one else has been able to see this report. Democrats are demanding this happen — because… no duh? You can't just expect someone to say 'and none for Gretchen Weiners, bye' without seeing that there were really none for Gretchen Weiners. Not backing down on this, there has been talk about subpoenaing and taking the Trump administration to court if the documents do not become available for everyone involved.
It is important to remember that these findings are care of Barr and Attorney General Rod Rosenstein's review of Mueller's report. They used three pillars to determine if there was an obstruction of justice: 1) there was obstructive justice 2) the conduct was related to a prosecution or an investigation, and 3) the conduct was "done with corrupt intent." They said none of Trump's actions met their standards for any of those, but didn't give that much info about how they made that conclusion.
Barr wants to "release as much as possible" from the report but Mueller is allegedly not going to be involved with the scrubbing of information (removing information related to ongoing investigations or grand jury material). Cut to the Dems basically getting black pages with the words 'The' and 'And'. If they need help, I've put together a lot of blacked out weekends in college to remember which Taco Bell I left my iPhone in.
The major takeaway is that while this doesn't completely grant 'total exoneration' to Trump and his team, it is very good news for them — especially for a President that just needs a few buzzwords to tweet in all caps.
No Collusion, No Obstruction, Complete and Total EXONERATION. KEEP AMERICA GREAT!

— Donald J. Trump (@realDonaldTrump) March 24, 2019

Heads up, you need to keep up with the news. It's not cute anymore. That's why we've created a 5x weekly newsletter called The 'Sup that will explain all the news of the week in a hilarious af way. Because if we weren't laughing, we'd be crying. Sign up for The 'Sup now!
There's A New Trump Burn Book And It's Even Juicer Than The Last
This past January we were happy to report that there was an Official Trump Burn Book (Fire and Fury). Then, of course, there was all the tea Omarosa spilled in Unhinged. Now today we are truly ecstatic to report that another Trump Burn Book will be hitting the stands next Monday. God, I love a good sequel. The book is called Fear: Trump In The White House, and tbh it has the potential to pull a Toy Story 3 and be better than the original. Penned by Bob Woodword, this tell-all book is based on hundreds of hours of interviews with people who have witnessed what goes on in the West Wing. Spoiler alert: what goes down in the White House is not *not good.* The book exposes the chaos and dysfunction of the Trump Administration, the paranoia and erratic behavior of the president, and just the general fuckery that is the American government at the mome. Being on top of the news is like, our thing, so the fact that the Trump Presidency is a complete shit show comes as no surprise to us, but we do love being proven right. So, in honor of that, we have a list of the hottest tea that has been spilled in Fear (based on excerpts released by The Washington Post).
1.People Literally Removed Things From Trump's Desk to Stop Him From Doing Stupid Shit
Apparently people in the White House have had to learn to work discretely behind Trump's back, which has included simply removing letters, such as those pertaining to leaving NAFTA, off his desk. They know they can't reason with him, so they just take it out of his sight and hope he forgets about it, which he does. You know, like how you treat a preschooler.

2.Trump Called Jeff Sessions "Mentally R*tarded"
We all know Trump is v mad at Jeff Seshies for recusing himself in the Russia investigation. Trump deals with his anger like an elementary school bully by calling the person he's mad at offensive things. Trump apparently makes fun of Sessions' southern accent and correlates that to being stupid. Also he uses the r-word. Cute.
3. Trump's Bedroom is Referred to as "The Devil's Workshop"
Lmao. Honestly mad I didn't think of this. Anyway, his sleeping quarters have earned this nickname due to the amount of time Trump spends locked up in there obsessively watching TV and firing off unhinged tweets. They also refer to the hours when the presidents sets off his tweet storms as "the witching hour." Do these people want a job at Betches? Cause like, this is golden content.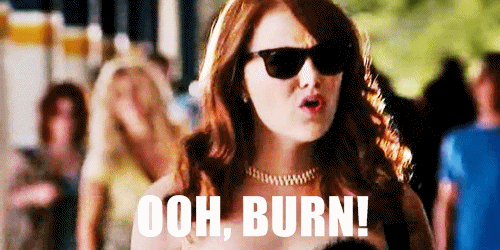 4. Trump Proposed Assassinating the President of Syria
V casual.
5.Trump Hated Having to Denounce White Supremacy
After he was advised to denounce the Ne0-nazis in Charlottesville (after first refusing to condemn them and blaming both sides), Trump said,"That was the biggest fucking mistake I've made" and the "worst speech I've ever given." Hm, I can name some Trump speeches that worse than that one: literally all of them.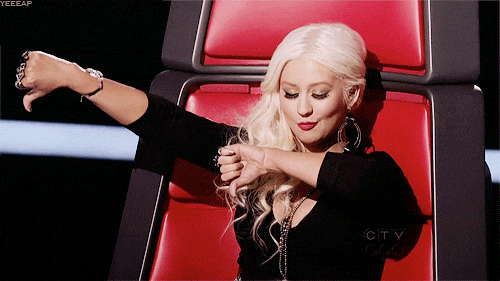 6. Trump's Practice Session for Taking the Stand Led to His Personal Attorney Resigning
John Dowd was convinced that Trump would look like an idiot if he testified in the Mueller investigation. Hm, wonder where he got that idea??? Trump is of course convinced he can handle Mueller's questions because he's a "stable genius." Anyway, Dowd ran a practice run and it did not go well. Trump ranted, lied, and contradicted himself. He tried to convince Trump not to testify, and Trump still insisted he'd be a "real good witness." Dowd then told Trump he couldn't help him and quit. Kind of like every morning when I look at my body in the mirror, whisper "I can't help you," and quit on my plan to go to the gym.
7. The Book's Title is Based On a Quote Trump Made in 2016
"Real power is, I don't even want to use the word, 'Fear." Cool, cool, cool.
Welp, looks like we've been right all along, and our country is being run by an unhinged moron. Yay?

Heads up, you need to keep up with the news. It's not cute anymore. That's why we've created a 5x weekly newsletter called The 'Sup that will explain all the news of the week in a hilarious af way. Because if we weren't laughing, we'd be crying. Sign up for The 'Sup now!

Images: Giphy (4)

Bob Mueller Has Questions For Trump And So Do We

It is finals season, which means you're probably upping your Adderall (legally, of course) and taking espresso straight to the veins. Test taking is hard and to make you feel better, you're not alone. No, I'm not talking about all the other hundreds of thousands of students. I'm talking about the big baby in the White House, Donald Trump. This week he was issued a pop quiz with questions from Robert Mueller, his least favorite teacher.


The New York Times acquired a list of questions Mueller sent Trump a that covered a wide variety of topics. Honestly, if I didn't hate Trump so much and the thought of him failing anything didn't make me want to order a celebratory round of mimosas, I'd pity him because this test seems very hard to study for. The questions Mueller sent to Trump's legal team center around James Comey, Jeff Sessions, WikiLeaks, Michael Cohen, and even a secret meeting at an island resort. That last one seems like Mueller might just want in on the timeshare there, but whatever.

So what on earth do all these questions mean? If Trump doesn't pass does he have to stay back a grade or flunk out of the presidency? I wish. What it shows us is that Mueller is a studious bitch who is approaching this investigation on all angles, and appears to be focused on obstruction of justice. He's asking a ton of questions about Comey and not as much about potential Russian collusion. (Sorry to my Russian conspiracy stans out there.) He's attacking on all fronts and Trump should be rightly nervous. And what does the leader of the free world do when he's nervous? He does exactly what I do after three glasses of Merlot. A tweet spree.


This morning Trump tweeted, "So disgraceful that the questions concerning the Russian Witch Hunt were 'leaked' to the media. No questions on Collusion. Oh, I see…you have a made up, phony crime, Collusion, that never existed, and an investigation begun with illegally leaked classified information. Nice!"

Nice, indeed, Mr. President. Nice, indeed.

Heads up, you need to keep up with the news. It's not cute anymore. That's why we've created a 5x weekly newsletter called The 'Sup that will explain all the news of the week in a hilarious af way. Because if we weren't laughing, we'd be crying. Sign up for The 'Sup now!