10 Reasons We're F*cking Over Montauk
It's time to face the music and finally admit it: Montauk f*cking sucks. It's a seemingly ironic yet blatant fact that you and your friends can't seem to come clean about, so I'll do everyone a favor and admit it for you. Gone are the days of a quaint beach town where you shack up with your besties and make your own fun, while of course peppering in a few nights at the happening spots in town. (Keyword here: few.)
Before Instagram blew up your newsfeed with all the "see and be seen" spots, navigating Montauk ran on an "if you know, you know" mentality. A drive through the small main strip of town will only reveal a handful of all that Montauk's heyday had to offer. Before Montauk (in basic bitch term) "blew up", it was only by word of mouth that you knew about Navy Beach (and where the hell it was). You knew that while The Lobster Roll looked like a roadside dive, it was the best stop for lunch before heading into town. The Harvest was all the rage and absolutely nothing topped a post-beach happy hour at The Sloppy Tuna. After a day of charter fishing, the boys in your share house knew to take their fresh catch to get prepared and served at Wok & Roll. I'd tell you to still keep that one a secret, but they recently closed (because of course they did). You could do it all, and the best part was that you could do it without having to get decked out in your best city attire. Back then it was golden hour, every hour: chill vibes, chill dress code, great times. Sounds amazing, right? Well, it WAS amazing, until it all came to a screeching halt.


A little throwback history real quick:
It might surprise you to learn that Montauk used to be an extremely quiet, isolated fisherman's town. As local beach towns became popular weekend getaways, crowds flocked to the luxurious allure of The Hamptons. The houses were lavish and all the latest hotspots (RIP Pink Elephant) were full of beautiful people with beautiful Chanel bags on their arms. To solidify The Hamptons' status, exorbitant amounts of celebrities began to buy summer megahomes there. Glitz and glam took The Hamptons by storm, and all the while, Montauk remained virtually the same: a humble, family-friendly beach town. 
Today, the scene has totally changed, and sadly, it's been for the worse. We've officially entered "book your summer house" season, and I'm here to inform you that, unfortunately, Montauk is so six summers ago. As someone who's spent every summer of my life going to Montauk, I'll preface this detailed list of reasons for its demise with a brief foreward: similar to an ex, MTK will always hold a special place in my heart, but things have reached the point where it's officially time to break up (cuz I'm bored). 
1. The Dreaded Drive 

I get that good things come to those who wait, but is the 3+ hour drive to Montauk worth it? Absolutely not. I drove there this past summer over 4th of July weekend and it took us 4 ½ hours to get there. It's gotten to the point where you think you're being smooth by taking the back roads, and even the back roads are filled with traffic. It's utter first-world misery, and if you're a Montauk veteran like myself, then you're also O-V-E-R I-T.
And don't even get me started on the 3 hour+ train from Manhattan filled with rowdy amateurs, snapping pics with their BFFs to show the world they've begun their miserable voyage to beachside hell. Everyone has their bulky luggage in tow (New Yorkers are very extra when they travel). It's loud, it's long, and if you think you're actually scoring a seat on this train, that's really cute of you.
2. The Less-Than-Stellar Lodging Options
This one really kills me. Simply put, here are your four options for your stay in Montauk:
A garbage hotel with a 4-night minimum that costs a small fortune

A decent hotel with a 4-night minimum that costs an actual fortune

Apply the two options above to your share house options

A luxurious stay at your rich friend's parents' house, who you of course never forget to give a TY shoutout to. (I see you Joe! Bless.)



Haven't we been in the workforce long enough to realize these options are a total waste of our hard-earned money? For the love of God, take that money and go to Europe.
3. The (Extremely) Overhyped Scene

You know it's officially time to stop going somewhere when there are TV shows about it. Which, by the way, The Lobster Roll seriously needs to get over its five minutes of fame from The Affair. (Seriously though, f*ck that show and all its sus sexual misconduct amirite?!)

Anyway, the scene is totally out of control. High heels and beach towns should only be a legal combination at the Jersey Shore.  I'm all for a glam night out, but it's become next level bougie up in this bitch. Hard pass. 
This past summer, I realized in my 3am drunken stupor that everyone in line at Pizza Village were very much out-of-towners and not New York natives. I couldn't contain myself and just had to ask the people in front of me why they were all the way out in Montauk (my gripes towards Montauk have clearly been festering for quite some time). Ready for their response? "Because we saw it was the new hot spot on that TV show!" Kill me. But also, don't judge me for going to Pizza Village, you know we've all been there… literally.
4. The Growing Presence of City Brands

Remember how earlier I said:
"A drive through the small main strip of town will only reveal a handful of all that Montauk's heyday had to offer."
Well that's still true today, except all the other places Montauk has to offer now are exactly the same businesses we frequent on a daily basis in Manhattan. Seriously Montauk, why the hell did we need a Tacombi, Bluestone Lane, Scarpetta, Van Leeuwen, etc. in the middle of this beach town? An even bigger question: who the f*ck thought a Common Ground pop-up was necessary here? The Meatpacking location is a nightmare in and of itself, but leave it to Montauk to encourage yet another location of these types of places. And the SoulCycle! …I'm totally kidding, we absolutely needed one of those here. 
But in all seriousness, what's the point of leaving town when you're surrounded by all the same brands you have at home? Isn't the point of a beach getaway to escape your everyday routine and indulge in a change of pace?
5. The Eroding Sea Shore
As Al Gore boldly phrases it, global warming is an inconvenient truth. Nothing pulls at my heartstrings more than the devastating effects of climate change. (Seriously, do your part and go green— our time is running out!)
Montauk's beaches are just one of the countless casualties of climate change. There's such a small amount of the shoreline left that I nearly tear up every time I step foot there. It's almost as if Mother Nature herself is over the Montauk hype and is doing whatever she can to literally push the degenerates out. The size of the beach is utterly incomparable to my childhood memories, and you've probably been too drunk summer after summer to even realize it. Get woke gals.
6. Amateur Hour at Every Turn

Okay, I'm genuinely confused about this rookie sh*t. 
Popping bottles of champagne raging on the beach? Save it for the frat house. 
Being forced to eat Ruschmeyer's abysmal food just to avoid the 2 hour line? For shame!
Bottle service at Memory Motel? LOL. (No seriously I'm really laughing as I write this, that's how comical the sheer idea is.)  
I seriously feel like Daria watching Sick, Sad World when I see this BS go down. Do you people realize Montauk residences have held several town hall meetings about how they want to abolish the horrible crowds that their beloved town now attracts? We're better than this lunacy and can absolutely take our talents elsewhere.
It's nonsense like this that has not only made patronizing these places miserable, but has also contributed to the immense lack of integrity a present-day Montauk business has. Why would they even try to have good food or drinks when they know the crowds will come regardless? Which brings me to my next point…
7. Overpriced Eats

Whether you opt for a grab-and-go cafe or a three-course fancy dinner, it's impossible to eat here without breaking the bank. And look, I'm always more than happy to drop bills on food as long as it's actually good, but the food scene is seriously hurting here for the price. @ NavyBeach: GTFO of here with your $20 price tag for six pieces of fried calamari. Don't mess with a girl who's been drinking all day and her ravenous appetite, because that's some serious soul-crushing stuff.
8. Absurd Uber Surges 
We all loathe an Uber surge, but in Montauk they're next level. This past summer, my friends and I paid $140 for a whopping 7-minute Uber from Common Ground to our hotel. I wish I was kidding… about both the surge and the fact that I actually did go to Common Ground this summer. 
9. Way Too Many People Finessing Their 'Gram Status


I'm all for doing it for the 'gram, but for god's sake, be cool about it. If you're gonna take a pic with your crew on the Ronjo tiki head, make it snappy and then get to happy hour already. Do not stay on your phone posting videos of where you are all night. Do not go somewhere just for the location tag. Do not go to The Lobster Roll to take pics of where Noah f*cking met Allison. Do not pass MTK Highway, do not collect $200.
10. Last But Not Least, How Much It's Strayed From What It Once Was

A wise philosopher (I think his name is Drake?) once said: "Nothing was the same." And in all seriousness, it's truly sad how much this amazing beach town has changed. Fond childhood memories of shopping at stores like A Little Bit of Everything and relaxed nights out are all donezo, because they literally don't exist anymore. Beach bonfires are plagued by drunks and the only chill bar left in the entire town is The Gig Shack. A few summers ago, a genius company was selling "Make Montauk Less Great Again" hats outside of The Point. Politics aside, the satire was SO spot on because Montauk really was at its pinnacle before it underwent this revamping no one asked for. The hat had a steep price tag of $50, but to this day I'm happy I made the investment, and you best believe I wear that hat very proudly. Part of Montauk will always feel like home, but ultimately I'm f*cking over it. And you know you are too.
Images: Clay LeConey / Unsplash, Giphy (3)
The Betches' Bachelorette Guide To The Hamptons
Planning sucks, and bachelorette parties are a ton of work. So we're taking all the guesswork out of planning a bachelorette party by breaking down top bachelorette destinations. Our guides will tell you where to stay, eat, party, how to get around, and give you a sample itinerary that you can follow. You're welcome. 
If you've ever seen an episode of Summer House, you understand why everyone's so obsessed with the Hamptons. And even if you haven't, we're here to tell you why a Hamptons-style bachelorette is the best idea ever. Long considered to be a bougie playground for Manhattan's elite, it's now more accessible to everyone with the same goal in mind these days: getting drunk and having fun. Plus there are clambakes, pool parties, dance-all-night-with-your-feet-in-the-sand ragers, postcard-worthy beaches, cute AF towns, and a million places to wine and dine during your debaucherous celebratory pre-nuptials bash. Honestly, I'd rather be there right now than writing this article, that's how awesome the Hamptons is. But for first timers, it can be a bit overwhelming considering there are all these different "hamlets," also known as small villages. Southampton, East Hampton, Bridgehampton, Montauk…if you're all WTF, have no fear. We're breaking down everywhere worth visiting in this official Betches' Bachelorette Guide to the Hamptons.
How To Get There
The Hamptons is never easy to get to per se—unless you've got extra cash laying around to hop on a private heli Blade. After that, the next best thing is a car. Comfort, your own tunes, maybe a stocked cooler in the glove compartment (JK we don't condone that), but the arduous trek to the Hamptons is just less painful in a car. If wheels aren't plausible—or no one wants to be the DD #fair—then from NYC your options are: the Jitney (there's free WiFi! and snacks! and hottie businessmen in whimsical loafers!) or the LIRR. The downside to the Jitney can be traffic, especially if you leave late on a summer Friday. Play that one smart and depart during the day/as early as it starts running. The downside to the train is it can be crowded AF (see the above timing explanation), and I once stood the entire way. Not fun. If you do train, you can reach Westhampton (the first stop) in two hours, but Montauk (the end of the line) will run you three, so pack extra booze and pray your car has a bathroom that's semi-functioning. The Jitney can be two to five hours depending on traffic, and where you're going, but unlike the LIRR (which only departs from Penn station in Manhattan), there are 18 pickup stops in Manhattan and two airport connections. As for prices, they're pretty cheap (around $25-35 for the Jitney and $20-30 for the LIRR), so unless you're coming from out of town and have to buy a plane ticket (sucks for you), this will be the cheapest expense of your trip.
How To Get Around
Uber, and you damn well better put aside a substantial chunk of change for them. Fact: Uber is a rip-off in the Hamptons. They issue a a base fare, then a per minute fare, then a per mile fare, and don't even think about canceling when you're wasted and about to fall over in heels trying to find your car, because there are steep fees for that. Our advice? Try to eat, drink, and party in whichever town you're staying in, and if you're going to hop around, plan your day in that area. Lastly, look for local car services that offer discounts for larger groups, as well as affordable bachelorette party limos.
Where To Stay
Some of the best deals for bach parties (house wise) can be found on Airbnb because you'll have a whole house to yourself, you can blast your music as loud as you want (until the cops show up), and it's honestly just cheaper. But having to moonlight as the front desk, concierge, housekeeping, in-room dining, and bell hop when you're supposed to be playing pin-the-D-on-things and slamming tequila shots sorta sucks. When you need someone to take care of all the details for you, check out these hotels.
The Surf Lodge: Montauk is arguably where most of the action is in the Hamptons these days, at least for betches on the hunt for pool parties, beach clubs, live music, good food, and booze. The Surf Lodge has it all, but more importantly they exude a laidback, IDGAF mentality that makes people want to check in here and never leave. Think of it as Hawaii, but closer. The rooms and suites are fitted with surfer-themed art, sun-bleached floors, shady hammocks, and private balconies, and the communal areas have all these cool beachy knick-knacks you'll want to steal, but shouldn't. There's also free bike rental, a deck made for imbibing after you rolled up from a swim, and a damn fine restaurant that will be your bach HQ during your stay. Three words: mini lobster rolls.
What made The Surf Lodge famous in the first place was their music program, and you'll be happy to know that hasn't slowed down at all. You'll find concerts going strong every Saturday and Sunday, featuring top-notch talent like John Legend, Lupe Fiasco, St. Lucia, and Lykke Li. And correct us if we're wrong, but we're pretty sure there's no better way to stumble home from a concert inebriated than across the sand to your bedroom door. Add THAT to the list of positives when you book these accommodations for the weekend.
Quogue Club at Hallock House: With only 14 guest rooms (including two cottages), this historic inn feels intimate, classy, and a little less annoying than Montauk. If you're going the laidback bach route, TQC makes total sense, It's also a no-brainer if you want to stay closer to Southampton (only 10 miles away), waste less money on lodging (you can find crazy rates here, especially in shoulder seasons), and can't deal with spending your entire weekend in a car driving to and from The End—that's local lingo for Montauk. The main foyer is also prime for staging "you can't sit with us" pics of the bride and her squad…take notice.
And if you're thinking "why Quogue", well, this hamlet might not get as much love as the others, but with a close proximity to less-crowded beaches, shopping, restaurants and the North Fork wineries where you're going to get classy wine drunk have a memorable time with your crew, what more do you really need? Plus, they have a sizable bar and porch made for pregaming (and making new friends) and The Club, their onsite restaurant, is the ideal setting for dinner before you head out for the night.
Gurney's: What can we say about Gurney's? If you're trying to bougie it up on the bach, Gurney's Montauk Resort & Seawater Spa is where you check in. Sure the prices are steep—kiss your savings adios—but isn't a slightly blurry Insta at the end of the dock with your baes worthy it? Their more chill sister property, Star Island Resort & Marina, is another option, which includes a new dock-to-dish seasonally focused seafood restaurant, Showfish, and the largest marina in the Hamptons.
The four newly reimagined Beach Cottages at the Montauk Resort can sleep four to eight, feature a private decks overlooking the ocean with epic views, and some have a kitchenette or fireplace. Talk about bach goals. Just try not to pass out on the terrace, k? The beds are much more comfortable. And when you peel yourself out of said bed, you can saunter down to the hottest beach club in Montauk, on their own white sand beach, no less. That's where the beats are spinning and the bottle service is flowing.
Where To Eat
Calissa: Some Hamptons mainstays will lock the doors when they see a flock of bachelorettes coming—don't even think about pulling your party bus up to Wölffer Kitchen, for that matter—but Water Mill-based Calissa holds them wide open. In fact, they even offer packages and dinner specials specifically for bachelorette parties. Start with a Prosecco toast for the bride-to-be, followed by unlimited rosé, and a four-course dinner, which includes specialties like Greek mezze platters, chicken souvlaki, and fresh Montauk fish. If you're still standing after that, round out the night with after-dinner drinks and bottle service in the lounge. Every summer Saturday is Greek Riviera night featuring DJ JStef, so get ready to take all the ouzo shots and dance like you're living your best Hamptons life.
Silver Lining Diner: What better way to start another day in paradise than at the diner? Silver Lining isn't your average greasy spoon, either. What used to be the Princess Diner in Southampton (that dates back to 1957), is now a full-fledged gastronomic operation helmed by chef Eric Miller. Think homemade jam and freshly baked bread, a serious Bloody Mary you're going to be needing several of, mouthwatering eggies (their version of souped-up breakfast sandwiches), Benedicts with crispy crab cakes and smoked salmon, omelets, and an upside-down German pancake with apples and cinnamon that will blow your mind. Old-school diner sundaes are an obvious way to end this (well worth it) food coma experience.
Highway Restaurant & Bar: File this one under classy dinner with the girls. Situated on Montauk Highway in East Hampton, the decor is coastal chic and the seasonally-driven cuisine is just as smart—and delish—as their buzzed-about rep suggests. Live your best life over flutes of champagne and sautéed langoustines, or try one of their globally-influenced dishes like papaya and crab salad (with peanuts, lemongrass, and fresno chili) and pan-roasted salmon with tabbouleh and harissa. Japanese hot spot Shuko also has a pop-up on the premises (Shuko Beach), should you want to be return visitors. That is, if your group behaves well enough the first time.
Tutto il Giorno: With outposts in Sag Harbor and Southhampton, you have two good reasons to visit Tutto, which is Italian for seriously insane food. Okayyyy, it's not, but it should be. Donna Karan's daughter owns it, so you know it's going to be major. The garden is downright dreamy, so wear something cute and try not to stain it when licking your plate clean of Sardinian flat bread, linguine alle vongole, and eggplant parm that tastes just like nonna's.
Morty's Oyster Stand: Obviously, any place that has "Morty's" and "Oyster Stand" in the name is our jam for a low-key lunch or happy hour. Couple that with the fact that there's some big name talent behind these humble digs, and you have yourself a winner. Hospitality vet Charles Seich of Ferris in NYC and notable chef Sam Talbot took over the former Cyril's space in Amagansett, and now they're churning out a menu of sustainably sourced seafood, local produce, and artisanal cocktails. When you're hungover AF, doesn't "the best fried chicken" with spicy honey and skinny french fries sound like an instant remedy? Wash that down with Cyril's famous BBC (Bailey's Banana Colada) or a Sabrosa (Ilegal Mezcal, watermelon, lime, and cayenne dust) and get back in the saddle—you've got moves to make.
Bridgehampton Inn & Restaurant: The legendary Bridgehampton Restaurant is set in a quaint inn dating back to 1795, so you should expect Old Euro charm (think country-style furnishings and multiple fireplaces), along with dinner goals courtesy of new chef Brian Szostak. Begin with drinks at Kyle's Bar, then head to your table for a spread worthy of a GNO. And if you're a bach party on a budget, you're in luck. They have a reasonable prix fixe menu starring some of their greatest hits, although the à la carte items are where it's at. Crawfish and corn fritters with mango aioli, spiced goat cheese dip with warm chips, and grilled shrimp and scallops with succotash are not to be missed. P.S. group pics in front of the iconic orange door are a given.
Blu Mar: Issa vibe on the patio at this hot spot for brunch and dinner. Surrounded by pop art and those famous Hamptons hydrangeas, you'll have no trouble settling into the Mediterranean mentality, while pregaming your nuptials over plates of grilled octopus, fluke crudo, smoked salmon rillettes, and wild loup de mer. The club AM Southampton also happens to be right next door, so you won't have to travel far to keep the night going.
Nick & Toni's: Many restaurants come and go out East, but Nick & Toni's has remained one of the hardest tables to get, since 1988. That's probably because you're vying for seating alongside celebs like SJP, Gwyneth Paltrow, Brad Pitt, and Rolling Stones God, Mick Jagger. Aside from the VIP vibes, you do it for the 'gram—and the pasta. Florentine specialty penne alla vecchia bettola, gnocchi with lobster and Calabrian chili, and orecchiette in a broccoli rabe pesto made from garden-fresh veggies grown out back will make your stomach happy—and your seams a little tight, so see below for the workouts you can squeeze in the next day.
Where to Practice Self-Care
Because God knows you're going to need some throughout this weekend.
Paddle Diva: The Hamptons may be a biking community, but when you're hungover, falling off a paddleboard into the water is a lot less scary than cracking your head on the cement—or worse, bruising a knee before you bust out that mini skirt later. Paddle Diva has super friendly pros and the paddles can be as advanced or beginner as you want them to be. Plus, it's a killer workout. Some instructors even bring their dogs out on the water and for that, we're forever grateful. They're also nice to bachelorette parties, so we love them. See evidence of that in their package deets.
Gurney's: Both the Montauk and Star Island locations offer exclusive wellness and lifestyle programming all summer long, including classes from these top studios from around the country: Rumble, FlyBarre, CorepowerYoga, OBE Fitness, Y7, Dogpound, the ness, Shadowbox, 305 Fitness and more. Best of luck surviving half of those, however.
Concierge Movement: There's nothing like a lazy girl workout to sweat out last night's booze and detox to retox. Enter Concierge Movement, the pilates-meets-yoga studio that literally comes to your door (hotel, glamping grounds, Airbnb, you name it). You can even show up in your jammies if you so desire, and for those of you who are really on the struggle bus, they offer minimal-movement-required stretch sessions. ?
Where To Party
The Surf Lodge: We already waxed poetic about them before, but see the below photo for a visual reference. Show up, black jam out, take all the photos, and do it all over again the next day. Other bars that are must-visits in the Montauk area would be: The Gig Shack, Navy Beach, The Sloppy Tuna, The Crow's Nest, Duryea's, and Ruschmeyer's.
Southhampton Social Club: Bringing it full circle—as in all the way back to that Summer House intro—the cast goes here. A lot. As the swankiest fine dining supper club in Southampton, it solves that whole issue of getting around because you can do drinks, dinner, dancing, and more drinks here. There's also a classic beer garden out back and a $39 three-course prix fixe dinner on Wednesdays, Thursdays, and Sundays. You'll most likely bump into celebs, socialites, reality stars, and wannabe influencers in the bathroom, so make sure your phone is charged for pics.
The Stephen Talkhouse: You can't really do the Hamptons justice without paying your respects to Amagansett anchor, Talkhouse. It just wouldn't be right. Probably the most well-known spot for live music on the island (and for having beyond famous bands take the stage at random like Coldplay), it's basically a right of passage for Out East newbies.
Your House: Yes, you read that correctly, party all day or night from your over-the-top rental house with DJ Chef, a nationally recognized culinary entertainer who takes the fun of cooking to a whole new level. He is the only entertainer who simultaneously cooks & DJs for events worldwide, giving you an excuse to trade in crowded bars for an at-home party. Whether you're looking for entertainment during a pool party, a pregame, or as the main event of the night, he's got you covered.
Boardy Barn: This is like a backyard version of Coyote Ugly in Hampton Bays, only under a beer-soaked tent. If you're trying to #SundayFunday like you're still in college, go here, but also be prepared for long lines, personal space invaders, and to leave without your dignity—or panties?
Hampton Bays/Southampton Itinerary:
Pro Tip: To really take advantage of a Hamptons bender weekend, get your travel out of the way. Thursday night is a good time to make the trip—if your lodging is set up for that night. Otherwise, get on the earliest Jitney (book your tickets ahead of time) or train Friday am.
Day 1:
Drop your bags and head to brunch at Silver Lining Diner, as it will be too early to fully check in. Chug a few mimosas or bloodies, grab your suit, then hit the beach.
Obviously you packed a cooler for #roséallday, so plow through that and when empty, head to lunch at Cowfish or Rumba for fish tacos and Caribbean vibes.
Test your drunken paddle skills on the water, or go shopping in downtown Southampton. Purchases made with a buzz are always the smart ones.
Head back to home base to shower, change, pregame, take more shots, etc.
Make your way to dinner at Tutto il Giorno—say hi to Donna for us.
Hit the Beach Bar in Hampton Bays armed with your bach checklist in hand. Dance until your feet hurt, then try to find your way home at 4am.
Day 2:
Head to party brunch at 75 Main. This all day/all night spot holds center court in Southampton and is always prime turf for tipsy shenanigans with the girls.
Beach it up in the afternoon or go wine tasting. The top spots for vino-centric behavior would be Duck Walk and Channing Daughters.
By all means, squeeze in a nap so you make it out later.
Pregame at your house with DJ Chef
Do dinner at Edgewater, The Club at Hallock House, Union Cantina, or Blu Mar.
End the night at Southampton Social Club or AM Southampton.
Day 3:
Sunday Funday at Boardy Barn.
Go home to pass out, then get your ass home.
Montauk Itinerary:
Pro Tip: Slow and steady wins the race Out East, so schedule plenty of nap time in between day drinking your face off during beach marathons, or you'll never make it out at night.
Day 1:
Roll deep into the hotel, claim your bed, slam a few rounds at the hotel bar, make your way to the beach.
Lunch at Morty's, Clam Bar, or Duryea's, settle in at Hero Beach Club or Gurney's Beach Club for the afternoon shift.
Go home and try to avoid crawling into bed all sandy, but napping is priority.
Head to Highway Restaurant & Bar, Scarpetta Beach, or Showfish for dinner.
Check out Talkhouse or Surf Lodge for live music and more drinking after.
Day 2:
Brunch at Arbor's then beach, or beach first, then lunch at Navy Beach.
Do one sightseeing thing (it won't kill you) and swing by Montauk Lighthouse for a group pic in front of this historic landmark.
Plan a summer camp for quasi adults night at Ruschmeyers, where you can have dinner, then play games in the grass.
Go hard your last night at Surf Lodge, The Sloppy Tuna, Liar's Saloon, or Memory Motel.
Day 3:
Sunday Funday wherever the bride desires then call it a wrap on the bach-tivities.
✌️ Montauk!
Images: thesurflodge (3), quogueclub (2), gurneysresorts (2), silverliningdiner, highwayhamptons, bridgehamptoninnandrestaurant, blumarhamptons, nickandtonis, paddlediva, concierge_movement, talkhousehamptons, boardybarn / Instagram
9 Hamptons Workout Classes You Have To Do At Least Once
Betches flock to the Hamptons for the summer like the birds fly to Florida in the winter. It's just nature. Whether you're abusing your parents' credit card to rent a place in Southampton with friends or just using the shit out of some girl you knew from your sorority for her family's beach house, you'll make it to the Hamptons at some point this summer, and when you do, you'll want to have your workouts booked in advance. I mean, don't even think about getting a front row bike at SoulCycle Montauk if you wait till you get there. There are so many trendy workouts in the Hamptons these days, but here's our lineup of some of our favs:
1. Tracy Anderson Method
If the town of Easthampton existed in human form, that human would be Tracy Anderson. The Tracy Anderson Method uses toning and cardio exercises to strengthen "accessory muscles," which is why you're so sore after one class. Tracy Anderson has opened studios in LA, New York, and London, but her East Hampton and Watermill studios are the most recent and prob have the waspiest clients. I mean, celebs like Gwyneth Paltrow, Cameron Diaz, and Jennifer Aniston have raved over the Tracy Anderson method, so obviously every mom in upstate New York wants to book that 9am class before their Fourth of July BBQ.
2. Barry's Bootcamp
There's something about a Barry's betch that just spells out, "Yes I'm up at 7am on a long weekend in Montauk to sprint at a 10.0 incline." Basically, you don't fuck with her. Barry's has become insanely popular lately, and their Hamptons locations get booked fast, so you'll want to book your treadmill like, a week in advance. By the time you're on your third treadmill round, you'll want to die, but it's all worth it for the hundreds of calories you're burning. And the $11 post-workout shake.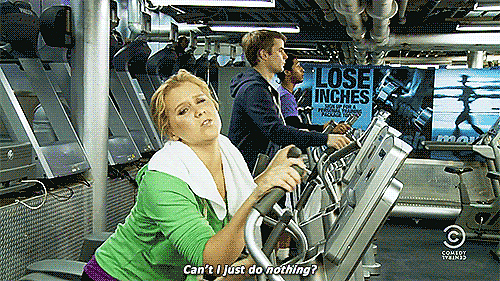 3. East End Row
People used to hit up rowing classes when they had an ankle injury and needed something that was lower impact than bootcamp classes, but honestly, you could be getting a better workout in a class like this. East End Row is a 50-minute cardio and strength session based on the rower, so you're alternating between intense calorie-burning cardio and toning exercises on a mat. It also hits more muscle groups than spinning does, so you're getting a legit full-body workout.
4. Erika Bloom Pilates
Erika Bloom is the professional dancer and fitness mastermind behind her Hamptons studios, and she teaches some of the classes herself, so make sure to book early and get ready for real Pilates. Her method focuses on small details in your body and your form, so you're not just going through the motions without knowing what on earth is going on. Like, the teachers will literally move your leg to a slightly different angle to make sure you're feeling the burn in the right muscles.

5. Punch Fitness Center Kickboxing
Punch Fitness is exactly as blunt as it sounds. It's a dope kickboxing class. No frills, no SoulCycle tanks dominating the room—just a sick workout that will leave you sweating your ass off. Gloves and wraps are free for your first session, and you don't have to have any kickboxing experience before you go. It's honestly refreshing to punch the shit out of a bag sometimes, so if you have any built up anger, you should prob book a class.
6. AKT in Motion
If you've ever danced the whole night at Up & Down and felt like you were burning thousands of calories, welcome to AKT in Motion, where dancing is literally a better workout than you ever could've ever imagined. AKT is a dance-based interval class that prides itself on its sexy lights and trendy clientele. I mean, the AKTechnique was founded by celeb trainer Anna Kaiser, who literally had a six-pack while pregnant. Do we need to say more?

7. Well Within
Unlike the trendy workouts that have made their way from Santa Monica to Sag Harbor, Well Within is a "fitness concierge" service that was founded in the Hamptons by two local girls to offer personalized wellness in the area. I mean, only in the Hamptons. The classes offered include Fit Pilates, Aromatherapy Yoga, Candlelit Yoga, and Crystal Gridding, which is a holistic ancient healing process using crystals on your body. Let's just say it's an experience.
8. Gurney's Montauk
If you're not sick of using the Gurney's geotag yet, it might be worth it to stick around and try their workout classes. They offer various bootcamp, spin, vinyasa flow, and pilates classes depending on the day, and the classes are pretty legit. They also offer personal training rates if you're sticking around for the summer and want to get a good one-on-one fitness routine going. Or you could just show up to random classes with your friends hungover AF. Either one works.
9. SLT
SLT is a megaformer class with locations in NYC and the Hamptons, and we were hooked after trying a class last summer. The megaformer takes typical Pilates movements and makes them 10 times harder, so you'll get a full-body workout while toning muscles you never even knew you had. Trust us on this one. Whether you're a beginner to the megaformer machine or consider yourself a Pilates veteran, you will be sore as fuck the next day. And probably the day after that.
The Ultimate Guide To The Hamptons, According To 'Summer House's Stephen McGee
Let me just start off by saying for those who don't know: I am on the runaway hit, renewed-for-a-second-season show Summer House and there is a rumor that I started they want to nominate me for an Emmy, so you know everything in this article is completely true and a proven fact.
Memorial Day is upon us which marks the New Yorkers' official start of 12 weeks of starvation summer. If you haven't been prepping for this weekend for the last IDK… like eight weeks or so, you're probably fucked, but you can still starve yourself all week and maybe Stassi can tell you where to get a turtleneck swimsuit. (Love you, Stassi.)
I'm going to assume you already have a place to stay or at least a place to crash or something. If you are looking for a summer house this late in the game you might as well give up unless you want to be on TV (wink).
There are some great hotels out East, but they can be expensive and if I started laying out how to get a sugar daddy this post would just get really long and I think I may be liable if something happens. You can figure it out though… I believe in you.

There are four ways to get to the Hamptons and I'll break them down in order of most to least desirable:
1. Helicopter: LIVE YOUR BEST LIFE. I've literally offered kidneys, livers, every organ (and I mean every) for an extra seat.
2. Car: By car I mean SUV because that can be a LONG ride. On a Friday, I've had the 90 mile drive take five and a half hours. The benefit is you can stop whenever and you are just with your friends. Tip: there is a Taco Bell like 20 miles in.
3. Bus: Luxury Liner is the best bus option. I mean it says luxury in the name and they offer free SmartWater and Skinny Pop. BYE.
4. Train: I've never felt more like an extra on the set of Slumdog Millionaire in my life. It's crowded. It's hot. Someone smells. And when you're on that platform waiting, the real ugly side of people can come out in order to get a seat when those doors open.

CONGRATULATIONS. You've finally made it. Hopefully you arrive and find your accommodations like this:

Believe it or not, I can be rugged sometimes, but the Hamptons is NOT one of those times you want to be adventurous unless it's in the bedroom (Google "Sir Ivan's Castle" if you're brave). If you arrive anywhere with "RV" or "campground" in the name, scroll back up and reverse your travel ASAP.
Hopefully you have a good group you're staying with, but also hopefully there is someone you can talk about behind their back because this is Betches. Hi.
I like to have a nice mix of good friends and the acquaintances—it keeps it interesting.
IMPORTANT: Do not bring anyone that you have been dating for less than two months. Things get stressful at times when you're drunk and trying to figure out where you left your phone and everyone changes a little out East… this will definitely break your relationship. I learned this lesson on one of my first big trips to Montauk.

I had been going on like, regular dates with this guy and he was so hot. He had met my friends so I thought bringing him to a weekend in Montauk would be an amazing way to really make this a lasting relationship. The day after this photo way taken was the last day I saw him and if he happens to read this I have one message:
Go fuck yourself / if it's after 3am you can text me.
IT'S TIME TO PARTY
First of all, Memorial Day Weekend is known for being like the box of chocolates of weather. It could be nice, sunny and amazing, but probably it will be kind of cold, overcast, and raining. At the time of me writing this, which is 3:30am and I'm drunk inspired, the weather is going to be complete shit. Bring your layers, because I don't want to hear anyone complaining they are cold—and no, you cannot wear my jacket. I'm chivalrous, but we also have the weather app.
Second, if you are in East Hampton or Montauk, there is no Uber and you will literally want to kill yourself slowly with shards of empty rosé bottles unless you take this next piece of advice. Always have lots of cash for cabs and take out your phone right now and put this number in your contacts:
Montauk's Best Taxi
631-668-8444
They are not paying me to do this… that's just how much they saved my life last summer. One time the Wirkus Twins and I were literally crying trying to get a cab and it was complete chaos. Everyone was running to jump in when any cab pulled up, whether they called it or not. A Winklevoss twin was literally crawling on the ground across the parking lot (The lyrics of a Countess Luann song come to mind—you know which one). Montauk's Best came and we met the driver and called him the rest of the summer. If you tell them Stephen from Summer House sent you, they are still going to take your money, but they will probably get you a car faster when you're blacking out at 4am trying to get home.

BRING ON THE BOOZE
I swear you will hear the word "rosé" no less than 20,000 times in a weekend in the Hamptons, but do not feel obligated to drink it. Honestly, if you know that wine sends you over the edge, just do us ALL a favor and drink what you're good at. The old saying "it's a marathon; not a sprint" is even more appropriate when applied to drinking than it is even when you're talking about actually fucking running after the sparklers in the club. Also, can we all agree to stop with Café Patron shots? So Meatpacking 2013…
Disclaimer: I have really only spent a lot of time in East Hampton and Montauk and I am so lazy a creature of habit so I go to a lot of the same places. But I am going to give you some places I love and some I don't… just assume everywhere else is ok:
Likes
Surf Lodge: Quintessential Montauk. The bar can get very crowded, so buy multiple drinks at a time. Then cross over the dining patio and there is a swing and more secret seating.
Montauk Beach House: They've been stepping up their DJ game every summer, but also the pool scene is nice. It's nice if you need to get away from your house during the day.
Gurney's: Beach day bed. That's all.
Jue Lan Club: Located in Southampton. If you've ever been to their Sunday brunch at the Manhattan location, you know they know how to throw a good party. The food is good and there is amazing art inside.
Meh
Liars: It's like a late-night place in Montauk but I think it's a doublewide trailer. It's fine but I've never ended up there and not had drama amongst my friends later so I think it's cursed and I just avoid it.
That place in East Hampton that feels like a tunnel: It used to be Finale East and SL. IDK what it is anymore but like the real problem is THERE ARE ONLY TWO TOILETS IN THE ENTIRE PLACE so do the math.
AM Southampton: Honestly it can be fun if that's what you're into, but like, you should have just stayed in the city if you want to go to a club.
At the end of the night, your sugar daddy you are going to spend a lot of money going out. I am more of a fan of house parties because I'm cheap and when I get tired I will go upstairs in some obscure room and take a nap to reboot. It's the only time I'm more than happy to go back in the closet.
Just keep piling on the alcohol and you're sure to have a good night/rough morning.

OTHER THINGS YOU NEED KNOW
Other places in the world you can float around all day on cheap floats, but in the Hamptons you can actually find people who are snobby about floats (me). If you want to impress people on Instagram you have to shop FUNBOY, who just released a brand new batch of floats that are AH-FUCKING-MAZING.
Take a surf lesson/flirt with a surfer. It's pretty fun and you can probably get three or four good TBT's from it.
Sooth services the Hamptons so you can get a Sunday massage. #praisehim
Two Mile Hollow Beach in East Hampton is like an unofficial gay beach but it's not like crazy Fire Island. I just describe it as the fun beach because it's young and cool and everyone socializes… there are few children which is the biggest selling point. YOU CAN SEE CELEBRITIES THERE AND, NO, I AM NOT TALKING ABOUT ME. They are just like us when we are at the beach… sand in all the wrong places.
There is a Barry's Bootcamp, Tracy Anderson, SoulCycle, etc. I've heard Switch and CYC are opening as well. You can sweat out last night's tequila with a class in the morning and sometimes they will forgive you if you have to cancel because you're too hungover of an emergency and credit you if you beg.
Wineries are fun but not really a party. Make sure you're in the right mindset or you WILL get in a fight with your drunk friend.

Well, that's pretty much the extent of my brain function tonight all the tips I have for you to take over the Hamptons this summer. If I think of more important information I'll release a Volume II. Tweet me if you have any more tips, questions or success from any of these and follow me on Instagram and maybe I'll run into you out East.
The 'Vanderpump Rules' & 'Summer House' Casts Are Besties
I've said it before, I'll say it again: Vanderpump Rules is one of the greatest shows of our time. I know pretentious af TV watchers will be like, "No way. What about Downton Abbey and Breaking Bad and Veep?" STFU, no one cares about your fancy shows. Sure, this season of VPR has been a little lame because Stassi's lost her betchy edge and I literally couldn't give two fucks about who Lala is sleeping with, but whatever, shit's still fire. Because once a week isn't enough, Summer House premieres Jan 16. It seems like it's pretty much VPR but in Montauk. How can we tell? Because the assholes that are the cast of Vanderpump Rules spent New Year's in Cabo with two of the Summer Housers. Obvi.

Summer House's Ashley and Lauren Wirkus, aka the Wirkus twins, are apparently friends with Stassi. I mean it makes sense because they're all blonde and probs a little mean. They made an appearance in an earlier VPR episode where they met Stassi for lunch at SUR and Queen Lisa dragged Stas, lol. And the whole Summer House crew is going to show up for Stassi's bday in Montauk next week. What a strange coincidence.

Now about this whole New Year's vacay to Mexico thing.

Here's my question: Does Stassi really fucking hate LA or just hanging with the SURvers or what? Because she randomly became BFFs with Naomie and Craig on Southern Charm this summer and now she's all up in Summer House. I mean, what's next? Married to Medicine? Lol now that I'd watch.