7 Common Skin Care Myths & What The Truth Is
In a world where beauty bloggers act like they have a medical degree and influencers promote facial cleansing brushes on their Insta stories, basically anyone can call themselves a skin care expert. While it's great that we can learn everything we need to know about toners and exfoliators from just a quick Google search, it also means that a lot of us have based our skin care routine on information that might not be accurate. Don't panic and throw out all of your favorite beauty products just yet, though! Take a look at these busted skin care myths to get all of the facts on how to achieve the glowing skin you've always dreamed of.
Myth #1: Anti-Aging Products Are Only For People With Wrinkles
You might think that anti-aging products are for "older" people who have wrinkled skin. What many of those people will tell you is that they've had no luck getting their skin to look baby-smooth again like it once did. The truth is, once your skin has wrinkles, there's no magic cream that can take them away permanently. The most effective way to be wrinkle-free is to start taking preventative measures when you're young (in your 20s and 30s). That means using moisturizer and sunscreen or another SPF face lotion every day to prevent the development of dark spots and/or other signs of premature aging.
Myth #2: You Only Need Sunscreen If You're Going To Be In Direct Sunlight
This brings us to our next point: it seems that the only time most of us remember to put on sunscreen is when we are going to the beach, or doing some kind of outdoor activity in the sunny summer months. While it is incredibly important that you use sun protection regularly when you plan to go out in direct sunlight, it's equally as important to wear sunscreen on a daily basis, regardless of how sunny or cloudy it may seem.  Especially when it comes to preserving and protecting your complexion, a daily broad-spectrum SPF is essential. Whether you realize it or not, even the smallest amount of sun exposure—whether that be through a window, sitting outside, or even through cloud cover—puts your skin at risk for negative effects from sun exposure. We know that getting a sunburn is very bad for your skin, but the sun can also penetrate the layers of your skin and cause damage deeper down, potentially leading to skin cancer, the most common cancer in the United States.
Myth #3: A Set Skin Care Routine Will Work For Everyone
You may be thinking, "everyone with perfect skin is following the same skin care routine, and I need to use exactly what they use if I want to have great skin too." Yeah, that just isn't the case. Each person has unique skin needs based on their skin type. A person with oily skin will need to use different products to cater to their needs as opposed to someone with dry skin. The same goes for people with mature skin, or sensitive skin, and so on. Just because one product worked amazingly for one person, doesn't mean it will have the same effects for you. Take the time to research your skin type, or visit a dermatologist to find out what your skin type is, and the best way to care for it. The good news is there are so many products available that you're bound to find the right ones for you.
Myth #4: Once Your Skin Reaches Maturity You'll No Longer Break Out
You'd think that once you make it past your teens, you'll never have to deal with acne again. Sorry, but we have some bad news. As it turns out, acne doesn't seem to magically remove itself from your existence once you turn 20. Actually, your skin doesn't fully mature until you're about 30 to 35 years old, and even once you've reached that age range, you may still find yourself dealing with those pesky zits. But why? The most probable cause of your adult acne is your hormones. Your hormones change a lot over the course of your life, but factors like birth control, menopause, and even just your menstrual cycle can cause your hormones to fluctuate and create acne on your skin. Ughhh, we can't have any nice things.
Myth #5: A Skin Care Routine Is Only For Your Face
Finally, you've perfected your skin care routine and your complexion looks the best it ever has. While achieving that sought-after facial glow does qualify for a well-deserved pat on the back, you may be forgetting about the big picture: the rest of the skin on your body! 
You can't forget to invest just as much time and energy into the skin on your body as you do for your face. Though your routine won't be the same—our body skin is much thicker, which is why you wouldn't use the same products on your face that you would on your body (and vice versa). TG, because facial products are expensive. 
When it comes to skin care on your body, keep it simple. Wash your skin well with a soap or shower gel to remove the daily dirt, sweat, and other sh*t that collect on your skin. Next, exfoliate your clean skin. Whether you use a dry brush or a scrub to exfoliate while in the shower, it's important to remove dead skin cells from your body to reveal the healthy skin underneath. Finally, moisturize. Once you've finished cleansing and exfoliating your skin, finishing off with a moisturizer is arguably one of the most important steps, as moisturizing serves to replenish your skin barrier, helping to improve its overall tone and texture.
Myth #6: A Skin Care Routine Is Only Effective If You Use A Multitude Of Targeted Products
With the thousands of skin care products available on the market, you may think that your routine will need to consist of 10 products minimum. The good news is, it doesn't have to be that complicated (or expensive). If you want to create a perfectly effective skin care regimen, keep it limited to these three steps: cleanse, exfoliate, and moisturize. Cleaning your skin of makeup and dirt, exfoliating off the dead skin cells built up on your face, and moisturizing the new and healthy skin underneath is the simplest way to care for your skin on a daily basis and maintain a clean, clear, and healthy complexion. 
However, if you have any unique skin concerns—like acne, for example—you may want to consider incorporating a specialized treatment product into your skin care regimen, as this will work to effectively target and address these areas. An acne cream containing tretinoin, for instance, is great for increasing skin cell renewal, which helps to prevent acne from the inside-out. On the other hand, if you're concerned about dryness or wrinkles, applying a serum for overnight recovery can help penetrate the skin at a deeper level for better results. 
At the most basic level, keep your skin care routine short and simple, and only incorporate more targeted treatments if and when necessary. Make sure to apply these treatments only to the particular areas of your skin that need some additional TLC.
Myth #7: "A Little Dab Will Do Ya"
Most skin care products will say to only apply a pea-sized amount of the product to your face, and this is true when using a product like an eye cream, where a little can go a long way. In reality, however, the suggested amount of product for proper use with most skin care products isn't enough to give complete results for your skin. If you're going to cleanse, exfoliate, or moisturize, don't be afraid to apply a little bit extra. The lighter products like a cleanser or moisturizer can't really hurt your skin, so if you want to get your complexion extra clean and smooth, you can add a little more than the bottle suggests. 
If you do choose to use more of a product than suggested, keep your skin type in mind. For instance, those with dry skin shouldn't over-cleanse, as their skin will dry out easily, and for those with oily skin, there's no need to go overboard on the moisturizer or facial oils. 
For products like a serum, a chemical exfoliator, or a targeted treatment, you'll want to stick to the directions on the label, as these products are stronger and can cause damage to your skin if not used improperly or too frequently. 
Images: Retha Ferguson / Pexels
The Best Hand Creams To Moisturize Your Dry AF Skin
In these trying times, one thing we can do to make ourselves feel better about being trapped at home on Scary Island with no friends is to take care of ourselves. And I hope that means you are washing your hands A LOT right now. But the downside of that, (besides singing Happy Birthday to yourself 40 times a day, is that your hands are probs super dry. Plus it's winter, so they were probably dry to start with. Lucky for you, I'm obsessed with skincare and I'm constantly exfoliating/scrubbing/moisturizing myself. In these circumstances, it pays to know what the absolute best products are so you don't waste your money. I've tried probably any and everything at this point, and I know what works. Look at the bright side: you already have a ton of latex gloves from coronavirus panic! Slather on some of these hand lotions and put on some gloves for 20 minutes a day, and you'll have baby-smooth hands by the time we're allowed to go out in the world again. Here are my favorite hand creams to get you through all this aggressive hand-washing:

This first of these hand creams actually comes recommended by Candace Marino, Kourtney Kardashian's facialist, and if it will make my hands half as smooth as Kourtney's face, I'll take it. Marino says, "Cushie is an intensely nourishing and reparative hand cream featuring oatmeal, plant-based keratin, and antioxidants to moisturize and heal dry, over-washed hands." And if you've been doing it right, your hands should be over-washed tbh. Another heavy-hitting favorite of hers is the Restorsea PRO Hand treatment 10x, which she says is "more than a hand cream, it's a treatment" since it's "packed with nourishing ingredients plus a proprietary blend of enzymes that help to lighten and brighten pigmentation." So you'll have the most moisturized and the prettiest hands on the block.

I am soooo obsessed with Lush everything. All of their moisturizers in particular are awesome. They smell amazing and are thick and just work super well. But I particularly love their hand cream. Now, this isn't like the hand cream to throw in your purse and use all the time; it's more like what to put on while you're sitting at home under your gloves or before bed. That's because it's really thick and takes a bit of time to absorb. But these kinds of creams work way better to save your dry, cracking skin! Also, a little goes a long way so don't flinch at the price tag. I also just saw they have a hot hand mask now that I am alllll about trying!

This is not your relaxing spa-day kind of moisturizer. It's supposed to be unscented but it smells kind of weird. However, this is the best hand and foot (and really anything) moisturizer on the market. It was recommended to me by my doctor and OMG, does it work. It is the superhero of dry skin, and there is really no amount of dryness it can't fix basically overnight. BTW? My doctor told me that when you're really in desperate need to save dry/cracked skin, always buy lotions in a tub instead of a tube. If it comes in a tub, it means they're too thick for a tube and will trap more moisture. So buy this to have on hand for skin emergencies and then buy a fun scented one to use daily when the situation isn't so dire.

Burt's Bees makes great products, period. But I really love their hand and foot cream! I usually alternate buying this or Lush's. It smells amazing and is really thick and moisturizing. Plus, it's super affordable. Since you're trapped at home anyway, consider buying a sample pack of a few of their products and give yourself a spa day while you work from home. Your skin is going to be so awesome when you're finally allowed back in the office!

If you need something that you can use everywhere to save your skin, get some AmLactin. It's dermatologist recommended and actually exfoliates your sad, dead skin and moisturizes at the same time. It's not greasy either, so you can just slather it on your dry hands (or anywhere else) and continue about your day without feeling coated in goo. If you aren't sure which one to buy, they have an awesome travel set of three so you can see what type fits your needs best.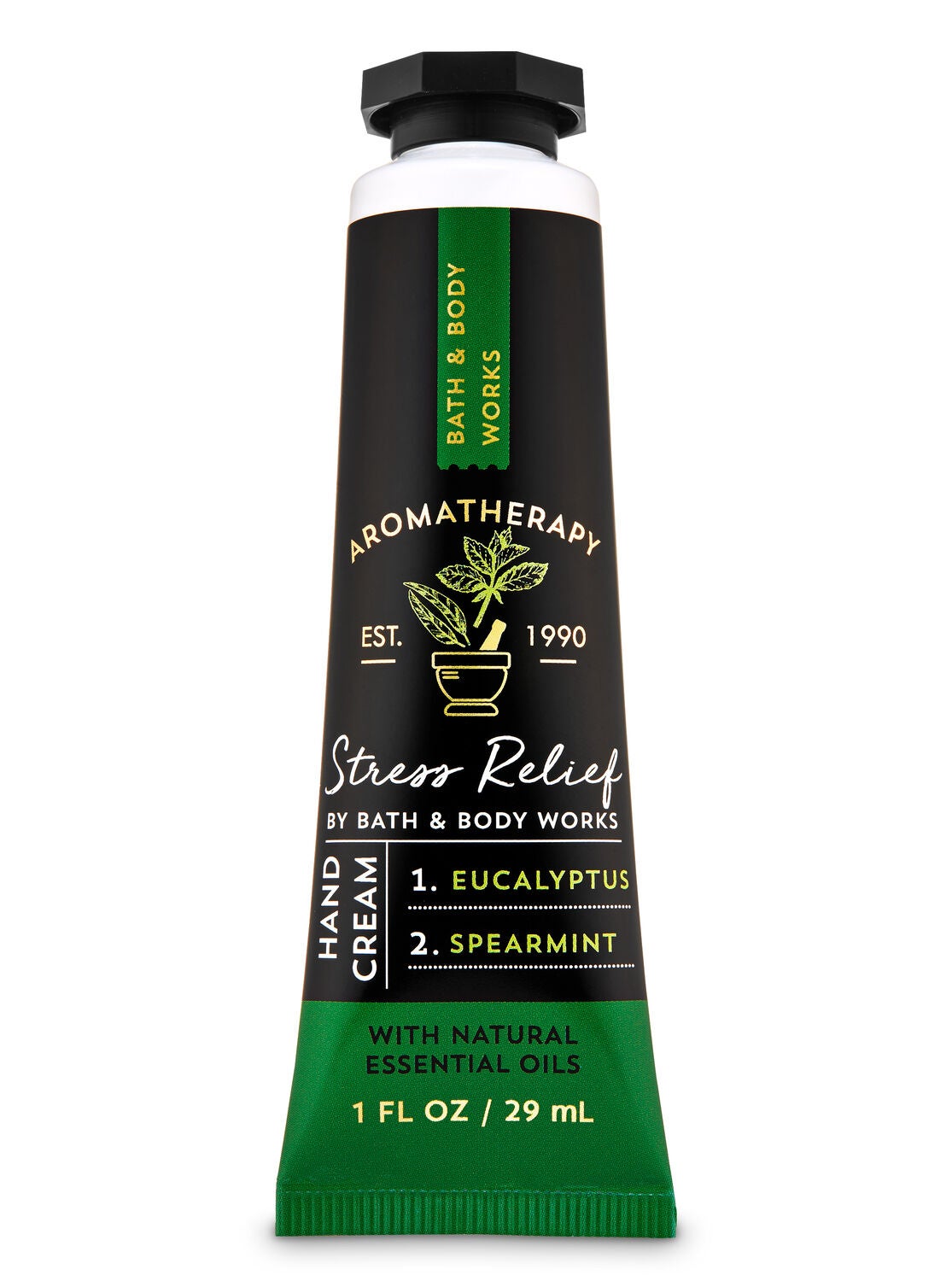 Say what you want, but I love Bath & Body Works A LOT. I always buy their seasonal scents and I particularly hoard their candles, soaps, and hand sanitizers. Which, btw, everyone thought I was crazy for my hand soap and sanitizer collection, but who's laughing now?
What I like about B&BW's hand cream is that it pretty much instantly absorbs. So you can wash your hands, put it on, and pretty immediately go back to online shopping and checking Instagram without smearing lotion or oils all over your phone and laptop. When we were allowed to leave the house, this was my favorite lotion to keep in my purse. *Sigh* good times. Also, they have so many scents. You should probably just buy their whole Stress Relief line to get you through the next few weeks.
Images: Curology / Unsplash; Lush; Amazon (2); AmLactin; Bath & Body Works
Betches may receive a portion of revenue if you click a link and purchase a product or service. The links are independently placed and do not influence editorial content.
The Skin Care Products You Need to Try Before You Turn 30
If there's anything I've realized in my 20s, it's that my lifestyle is literally not conducive to my health. It's like one day we're all just out here downing Four Lokos on a Wednesday night, waking up the next day at 7am for a run, looking like Gigi Hadid the whole time, and the next day we're 26, barely alive after two glasses of wine and a night of watching The Bachelor. Watching your youth fade away is fun, kids! But if there's one thing I've learned in this life, it's how to cheat the system and find the easy way out of all of life's problems, including getting back my youthful, radiant skin. And luckily for you betches, Philosophy's Purity Made Simple skin care line is the best in the game. So here's a look at all the skin care products that you need to try before you turn 30. Seriously. RT to save lives! 
If your skin is more sensitive than the poetry you published on your Myspace back in the day, then the Purity One-Step Facial Cleanser is about to change your whole damn life. No, but seriously. It was the gentle cleanser in Allure's Best of Beauty Hall of Fame for a reason. First of all, it has a 3-in-1 approach to cleansing, which basically means it multitasks better than me screenshotting a guy's texts and sending it to my group chat while painting my nails and solving an especially heinous crime 15 minutes into a Law & Order SVU episode. Not only does it wash away the day's grime, makeup, and last night's exercise class bar hopping sweat, but it does all of this without stripping away your skin's natural oils. AND it smells good AF—think light and citrus-y. So I guess we really can have it all. 

This is for all my betches out there who would rather be drinking than masking (honestly, I feel you). The best part about this pore extractor exfoliating mask is that it literally takes five minutes of your time to work its magic. The salicylic acid in the clay-based mask sops up excess oil and minimizes the appearance of pores. Plus, it's great for people with combination skin, because it targets all of your oily areas while zapping out your clogged pores. Spend five minutes with this mask and your skin will feel tighter and younger than it has in years. 

This is maybe the best product Philosophy has coming out in their Purity Made Simple line, and for good reason. Similar to its Purity predecessors, it's a lightweight cream so it won't make your skin feel like a greased up Slip-n-Slide, but it goes on heavy enough to actually feel like it's doing shit for your skin. Blessings. Made with chia seed oil, meadowfoam seed oil, a green tea antioxidant complex, and vitamins C and E, it's going to make you look and feel, like, really pretty. 
Also, if your skin is dry thirstier than Bella Thorne's Instagram feed, then you're going to love this product because it helps improve complexion on two fronts. First, by hydrating the fuck out of your skin, and then by combining a mix of fatty oils and moisture-locking hyaluronic acids to restore your skin to its freshman year of college youthful-looking glory days. It's like there is a God and She's paying attention to my mid-life crisis tweets. You're going to want to pick this product up ASAP because it's about to be everyyyywhere, and you don't want to be the fool using last season's moisturizer. 

Images: Philosphy (3); Brooke Cagle / Unsplash
Sponsored by Philosophy
8 Drugstore Moisturizers That Will Fix Your Dry Winter Skin
Colder weather brings a lot of shitty things, one of them being dry af skin. I swear, I try my best to not look or act thirsty, but my own fucking skin betrays me, looking more cracked and dry than the Sahara desert. The solution: moisturizer. The worst part about writing this is trying to spell moisturizer. Aside from my inability to sound out the letters, moisturizer doesn't have to be complicated. If you WANT a drawn-out trip to the makeup section of the department store, then by all means. Like, yes, there are some legit brands there that'll probably make you look 20 years younger and erase all fine lines, wrinkles, dark spots, improve your relationship, allow you to drop 15 pounds while eating pizza, etc. But unless you're super into throwing down upwards of $85 on a 3 oz. glass jar of the shit, heading to CVS or Walgreens is perfectly acceptable. These are the best drugstore moisturizers to fix your gross, scaly winter skin.
It isn't sticky, it's a nighttime formula (so naturally thicker and more of a treat for your skin), it's gentle, and has hyaluronic acid for extra hydration. it's literally great for all skin types, so whether you're dry and crusty or greasy like a pizza, CeraVe remains a trusted ally.

Although I hate Jennifer Aniston with the fiery power of a thousand burning red hot suns (CHANGE YOUR FUCKING HAIR CUT. IT ISN'T 1998), I cannot deny the power of Aveeno. This shit has an SPF 30 built in, leaves your skin with a subtle glow, and absorbs super fast. I still hate Jennifer Aniston, but I will buy this product.

This sounds French and fancy, so I'm not surprised it's listed on like, every roundup of fucking amazing moisturizers. if there's one thing the French know, it's looking better than all of us fat fuck Americans without trying. This little Parisian miracle contains thermal spring water (of course if does) and goes on like a fine French custard. So buy this if you're into rubbing dessert on your face.

Kristen Bell told me to use this, so I did. This whipped gel contains hyaluronic acid, so it's like adding water to your skin without the shine or like, wetness. You can wear it under A LOT of makeup, so this is perfect for looking not crusty and dry when you're needing extra foundation.

Your grandmother definitely slathered this on, since this brand has been around for literally ever. It works really well if your skin is a pussy sensitive, and also helps your skin be much smoother overall.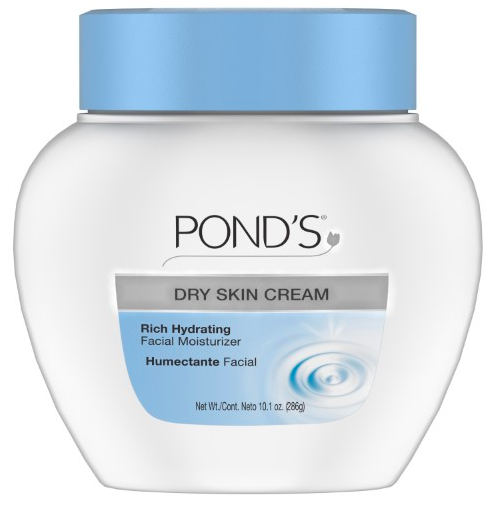 B vitamins, more hyaluronic acid, and other v important ingredients help this magical concoction lift and hydrate your skin to help with not only dryness, but wrinkles that are like, right around the corner for most of us.

For like $6, you can grab this little jar of magic. You can use it on your face and body, and it's great for sensitive skin. It's incredibly gentle, too, which is good if you're prone to shitty, dry winter skin.

It's got sunscreen. It's lightweight. Your mom probably used it. It contains a shit ton of vitamins. There's a reason Olay has been a go-to for decades.