5 Zero Calorie Mixers That Taste Good & Mask The Alcohol
Give me alcohol, or give me death. Unfortunately, drinking mixed drinks often means drinking lots of extra calories, which nobody wants. To avoid this, we're constantly on the hunt for zero calorie mixers. What can help water down the alcohol so we don't die while infusing delicious flavor so that we also don't gag? Turns out, there aren't too many completely zero calorie mixers in the world, but we found our favorite five so you can get drunk and enjoy the ride there, too.
WHAT A FUCKING SURPRISE. If you aren't using LaCroix as your number one most desired zero calorie mixer, get with the fucking program. It goes great with vodka. It does wonders with tequila. It makes gin fucking palatable. All LaCroix is zero calories and all LaCroix is your dietary friend. We even figured out which flavor tastes amazing with which alcohol, so you have literally no excuse to not use LaCroix for everything, including as your go-to zero calorie mixer.

HEAR ME OUT. We know that Diet Coke is life, but Cherry Coke Zero is not bad and actually works really fucking well with for a little Jack and coke or anything involving whiskey, ya feel me? Obviously it's zero calories, has a decent flavor, and you can probably find it even if you're blackout and stuck near a vending machine.

All the Be Mixed mixers are zero calories, low in carbs, and made with fresh juice and natural sweeteners. The only big "if" here is for the erythritol, which can bother some sensitive betches' tummies, but otherwise, these are great zero calorie mixers. They come in flavors like ginger lime (perf for mules), margarita (you know what that's about), and cucumber mint (gin's new best friend).

Ever heard of it? These are kind of fun, in that they're literally the Crystal Lite packets of our generation. Grab your liquor, grab your club soda, then throw in this little powder packet in whatever flavor you want (margarita, cosmo, and more). It adds all the flavor you want without the extra calories of juice or soda.

These are relatively new to me, but they're legit. Zero calorie sodas with zero sugar, no artificial sweeteners, gluten-free, non-GMO, etc. Naturally, they mix pretty flawlessly with anything you'd use soda for anyway. Grab the ginger ale flavor for a poor man's dark and stormy; use the Zevia Root Beer with that Pinnacle Whipped Cream vodka we all love to hate. The possibilities are endless. Zevia also has a line of sparkling waters that aren't horrendous, either.

Images: rawpixel / Unsplash; Amazon (5)
The Best Bloody Mary Mixers For When You're Too Broke To Get Brunch
Are you tired of detoxing after long celebrations which claim not only your sanity but your super flat belly and flawless skin? Do you want to continue the party and just barely ease out of your four day alcoholism? Time for a Bloody Mary.
Though fairly nuanced, a Bloody Mary is only as good as its mixer. It can be complex; it can be simple; but it needs to be a combination of fucking delicious ingredients to help wash down and dull the taste of alcohol until you're ready to be friends with it again.
To help in your quest for a delicious breakfast drink, here are our top ten betch approved Bloody Mary mixers in no particular order

If you're looking for a solid base to doctor up yourself, grab this shit on your next trip to battle the soccer moms at Trader Joe's. It isn't spicy, so you can add all the Tabasco and Cholula your heart desires.

This is the easiest mix to probably find, provides an easy base, and is easy to be friends with. It has a lot of celery salt to balance the tomato, but, overall, isn't crazy in any way. Add some lemon and Worcestershire plus plenty of vodka, though, and you'll have a GREAT morning.

Are you new to Bloody Marys and trying not to be a pussy? Here's a bottle of mix for you. Tomatoes plus salt, Worcestershire, hot sauce, and spices equal a tame but yummy mix. Also, this shit isn't vegetarian—so feel free to garnish with extra bacon.

Do you crave heat and frequently order things Indian or Thai hot? Grab a bottle of this shit to blow your hangover out of your body. This mix combines a thick, sweet tomato base (think the pizza sauce from Papa John's) with a kick of heat. You may need to doctor with more citrus, but, overall, it's nommy.

Are you weirdly into pickles and all things that are pickled or could potentially be pickled? Grab this shit, weirdo. There's a LOT of vinegar in here which tones down the tomato. So, if you're into spice, salt, sour, and feeling oddly powerful after drinking a lot of apple cider vinegar, this is the mix for you.

There's a mild version of this mix for pussies those who aren't into spice, but trust us when we say this shit is a fav. Along with the nearly blinding heat, you'll get a hint of sweetness in the thick mix. Make sure to add lots of ice and booze to thin it out.

Crave Worcestershire and pepper in your morning drank? Grab this shit. It has a great blend of spice, salt, horseradish, and vinegar to combat the sweetness from the tomato. This one will impress your friends and is good enough to convince them you made it yourself.

Like peppers and veggies more than tomatoes? Cool, grab this. You'll get lots of bell and chipotle peppers up front which combat the whole tomato thing. It's got some lingering heat, though, so beware of that shit.

Ignore the really stupid bottle and just buy this on impulse. You'll get a great blend of a more savory mix with plenty of hot sauce and umami flavor. Oh, and don't serve this shit to your vegan friends—it has beef broth in it.

If you're a Whole Foods jungle freak frequenter, this is the Bloody Mary mix for you. It combines the usual suspects like tomatoes and celery with salt and spice for a crowd-pleasing mix.
A Definitive Ranking Of The Betchiest LaCroix Flavors
In the past few years, LaCroix has gone from something I'd only vaguely heard of before to literally taking over the world. Betches have ridded their fridges of Diet Cokes (JK not really) and flavorless flat water (God forbid) and replaced them with brightly colored cans of effervescent deliciousness. The good news? All LaCroix is pretty fucking betchy. They're calorie-, sugar-, gluten-, sodium-, anything bad for you-free so they're not going to make you fat like other sodas. They make amazing mixers. And who doesn't love bubbles? The bad news is that all flavors are NOT created equal. But that's what you have us for.
So we bring you: a definitive ranking of the betchiest LaCroix. Two things before diving into this: 1) There are a million fucking flavors so they're not ALL on here. 2) If you disagree with our ranking, that's fine. If it really upsets you, however, you need to relax and either pretend this list never happened, or make a life change and send us a box of LaCroix as a thank you. Preferably option 2.
10. Cran-Raspberry
Does anyone even drink this? Out of all of the flavors, this one is the fakest tasting and it's just not good. If you go to someone's house and they offer you a LaCroix then whip out this bad boy, it's time to go home and reevaluate the friendship.

9. Peach Pear
It's not necessarily bad—if I'm being perfectly honest, I think it's pretty good. I'm a Southern betch though, so anything peach is my shit. It's just that it tastes SO MUCH. It's like a transition drug for people trying to break into the world of sparkling water except they just can't give up their sugary soda ways. I feel like Peach Pear people probs keep a secret stash of Mountain Dew in case of emergencies.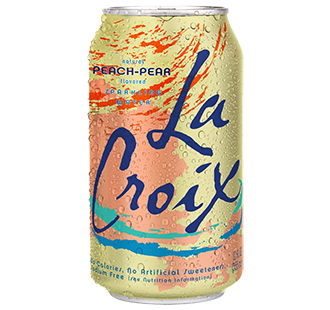 8. Coconut
The problem here is the way it smells. I literally crack open a can and start gagging because it's like cheap tanning oil and when I think about drinking it, I want to vomit. The only excuse for drinking this one is that it's a skinny option for a tropical mixer, but like, can't you just use coconut rum?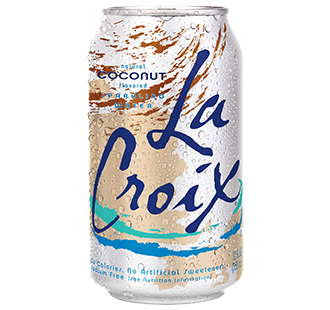 7. Pure
The OG LaCroix is a little boring because it has no flavor whatsoever, but I can definitely appreciate people who are hardcore enough to drink plain sparkling water. Best part about this one is you can throw it in any drink you want and it won't fuck up the taste, just make it a little bubbly.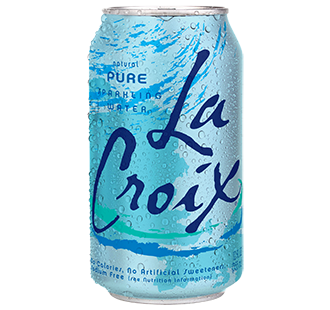 6. Piña Fraise
Ah. The first one from LaCroix's Cúrate (it's pronounced coo-rah-tay, btw). I feel like some people are gonna hate on these and be Team Original, but idc because they're amazing. This one mixes pineapple and strawberry so it's a little on the sweet side for my taste, but it has a good bit of flavor without fucking punching you in the face. It says "I'm not quite a LaCroix pro, but I'm not a lame AF newb either."

5. Melón Pomelo
If you couldn't tell by the name, this is another of the Cúrate variety. It breaks into the top five because of its uncommon mix of fruits that actually works and isn't totally nasty (looking at you, Cran-Raspberry). It's like a mixologist handmade your sparkling water for you. I mean, who knew cantaloupe and grapefruit combined could be so damn tasty?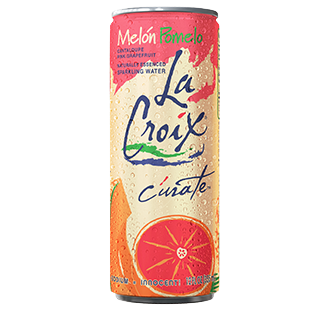 4. Cerise Limón
This one is literally like a calorie-free cherry limeade from Sonic. Well not quite, but close. The subtle flavors are usually the betchiest, but because it's all tart and no sweet, it doesn't taste as fake as some of the other flavor-heavy options. A vodka soda with a cerise limón instead of standard club is never a bad idea. But you can just say cherry lime so you don't sound like an asshole who's trying to speak Spanish.

3. Lemon/Lime
These two are tied because they're pretty much the fucking same. They're basically only liked by LaCroix snobs because they kind of taste like a fountain Sprite when it's running low on syrup. Tbh, these two are okay, but not my faves. The only reason they're up this high is because they're awesome mixers and go with pretty much any kind of alcohol.

2. Múre Pepino
Surprise! It's another member of the Cúrate fam and it is fucking incredible. The mix of blackberry and cucumber is like something you'd get at the spa. It's so damn refreshing and it's relatively unknown so you look betchy AF and slightly hipster, but not overtly, so when people go in your fridge and stumble across the lavender and lime cans. If you like crafty cocktails with herbs and shit, make this your new go-to.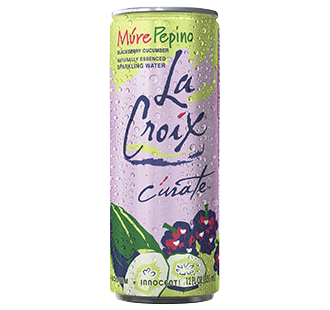 1. Pamplemousse
This should come as a surprise to no one. Pamplemousse (grapefruit, if you speak English) is an OG LaCroix and has managed to stay the betchiest. It has a little more taste than lime and lemon, but it's still super light and exclusive to veteran LaCroix drinkers. It's also one of the bubbliest which is always a good thing. Plus, the name is fancy AF. Long live the pamplemousse.