We Have To Hold Production Accountable For The Bullying On This Season Of 'The Bachelor'
We love to see two villains get sent home in one episode. We love to see Matt confronting their bullying head on, supporting the women who were targeted by Anna and Victoria's fragile egos and harmful verbal attacks. And we absolutely love to see Katie—defender of what is right, champion of women's orgasms, the people's vote for Bachelorette—make it out of this week's drama unscathed. But what we really deserve to see is some goddamn accountability. And not just from the Karens/villains/bullies (Victoria, Anna, and MJ), but from The Bachelor producers for encouraging this type of behavior. For creating a space that promotes bullying and women that weaponize their white fragility, for amplifying the incredibly annoying voices of the Victorias and Annas of the franchise while minimizing the voices and storylines of the contestants of color.
View this post on Instagram
If I've learned anything from my time as a reluctant-yet-dedicated member of Bachelor Nation, it's that the producers have just as much, if not more, control over what happens on The Bachelor than the leads. Sure, the lead gets to choose his future ex-fiancée, but the producers are the ones moving the size zero, botoxed, Restylane-filled chess pieces around the mansion until our Bachelor is check-mated into a proposal (yes, I recently watched The Queen's Gambit, why do you ask?). I get that the final rose is in Matt's very large hands, but do we really believe that Matt voluntarily kept Victoria over *reviews full cast list* ANY of the 10+ women he sent home prior to this week's episode of reckoning? No, no we do not. 

…at least, not until the producers say so. 
So it's safe to assume that storylines, one-on-one date decisions, and the topic of today's rant discussion (bullying) are at the very least producer-sanctioned, if not producer-encouraged. Victoria doesn't get a rose without the producers telling Matt she has to stay. Anna doesn't get approximately 500 featured ITM's, and a baseless rumor about being an escort doesn't get spread and televised, without editors choosing that footage to make the final cut. To all of you screaming, "Dani this is just how the show works, big drama brings a big audience", I say: yes, I understand how ratings work, thank you. But just because I understand it doesn't mean I have to be okay with it. Just because this is how the show has worked for years, doesn't mean we shouldn't try to bring production into the 21st-post-Trump-pro-BLM century and hold them accountable for giving white women carte blanche to do and say as they please, rewarding them with more airtime as their words become more offensive. 
We can't give ABC credit for casting a Black lead and having a diverse cast if that diversity is only used as a tool to promote bullying (the targets of Victoria, Anna, and MJ's antics were almost exclusively women of color). You don't get credit for diversity if more airtime is given to Victoria and Anna's whining than to the emotional conversations Matt has had with women like Chelsea and Michelle about conforming to white beauty standards and being a Black teacher in Minnesota after George Floyd's murder. And we can't let production off the hook now because Victoria and Anna are finally gone. In fact, even after Matt was given the okay to take out the trash, production simply handed Victoria's burn book over to MJ for her to take over as head mean girl leading into next week's episode. It's rude of MJ to have such beautiful hair and such an ugly personality, and it's even more rude (and manipulative) of production to pit her against Jessenia, yet another woman of color for a "let's squeeze this in real quick" two-on-one date that literally nobody asked for. And don't even get me started on the fact that the one-on-one dates of the week went to Kit, a quieter yet adamant supporter of the OG vs. new girls movement, and Rachael, who may or may not have been a racist bully in high school…
I know that drama and hot girls fighting makes for entertaining television (I watched this week's episode with my younger brother and he simply could not get enough), and I know Matt is just  kinda boring, so the producers have to look elsewhere for content. But I also know that they can and should do better than this, and I don't think it's out of line to expect ABC to make socially responsible television. Production and editors give plenty of screen time to the friendships between male contestants on The Bachelorette, why can't we get the same support for female empowerment on The Bachelor? Magi got U.S. citizenship by winning the visa diversity lotto, why can't we learn more about her than the fact that she's not great at kayaking? 
I'm sure there is plenty of non-toxic, non-bullying, non-racially insensitive content the producers and editors could use to tell an equally entertaining yet less divisive story, they're just choosing not to. And production controls who comes back for Women Tell All, who gets invited to Bachelor in Paradise, who gets more screen time, a larger platform. They could decide that enough is enough and leave Victoria and Anna off their callback lists—but do any of us believe that they will? So how do we hold them accountable, how do we hold ABC to a higher standard? I just wrote 1,000 words about how frustrated I am with the show, but I know I will continue to watch. Maybe we aggressively tweet at Mike Fliess, maybe we boycott the Women Tell All if Victoria is there (I am very on board with this plan), or maybe we continue to have more thoughtful conversations about a show that has an undeniable impact on our culture. Whatever we do, I think it's at the very least, time to stop saying "this is just how the show works". 
Images: Craig Sjodin/ABC; Giphy; bachelordata / INstagram
UPDATED: These Allegations About Mike Fleiss Are Scary AF
UPDATE: Over the weekend, we were all surprised when Laura Fleiss, wife of Bachelor creator Mike Fleiss, posted a series of tweets, publicly addressing the reports of domestic violence from this past summer for the first time.
In July, Laura Fleiss filed an emergency domestic violence restraining order against Mike after an incident in which she alleged he demanded she get an abortion, then physically assaulted her. Along with photos of her bruises, Laura made detailed statements about Mike's verbally and sometimes physically abusive tendencies. According to her statements, this specific altercation turned violent when Mike took Laura's phone, and she tried to chase after him. 
After hearing all of this, you can imagine our reaction when, this Sunday, Laura Fleiss took to Twitter to basically say that none of that really happened. In a series of messages, she called reports of domestic violence "erroneous," and instead acknowledged that "There was an emotionally charged incident in which we fought over a phone and both exhibited immature and irresponsible behavior. This situation led to making rash decisions we both regret…"
Over the summer, my husband and I went through a challenging time, as all marriages do. There was an emotionally charged incident in which we fought over a phone and both exhibited immature and irresponsible behavior. This situation led to making rash decisions we both regret…

— laura fleiss (@FleissLaura) November 3, 2019
However, I would like to correct the erroneous reporting that my husband intentionally tried to attack and hurt me. That is untrue. We both take full responsibility for our actions and have worked very hard to repair the damage to our relationship and family…

— laura fleiss (@FleissLaura) November 3, 2019
…and are working together with the help of a marriage counselor to rebuild what we lost. I love @fleissmeister and our kids very much. We appreciate your support at this time.

— laura fleiss (@FleissLaura) November 3, 2019

Umm, wow. Obviously, none of us were there on that night in July, but this is certainly a 180º turn from how Laura described the incident at the time. She says that they "both take full responsibility" for what happened, and that they're now working with a marriage counselor to "rebuild what we lost." What's also disturbing is that Laura created her Twitter account in November, and seeing as it's only November 4th, it basically means she created a Twitter JUST to tweet out these messages. And Mike is the only person she follows…
Mike also tweeted a similar message, after retweeting Laura's tweets. He wrote, "Happy to report that @FleissLaura and I have reconciled. I love my wife and am grateful for this opportunity to work on our marriage… Thanks for the support, #BachelorNation!" This tweet is all kinds of disgusting, and the replies on Twitter are quick to point out how disturbing and creepy this whole Twitter cover-up is.
Happy to report that @FleissLaura and I have reconciled. I love my wife and am grateful for this opportunity to work on our marriage… Thanks for the support, #BachelorNation!

— Mike Fleiss (@fleissmeister) November 3, 2019
As much as I want to believe that everything is totally fine here, and that things over the summer were just blown out of proportion, I feel extremely nervous about this situation. Mike Fleiss is a man with a lot of money and power, and we've heard from other people that he's not the best guy. According to loveisrespect.org, studies have shown that it can take victims of domestic abuse return to their abusers an average of seven times before leaving for good, and the National Coalition Against Domestic Violence says that a victim is in the most danger when they decide to leave their abuser. Even though the Fleiss's insist everything is fine, this entire situation is extremely concerning. We hope Laura has a strong support system in place, and that she and her child stay safe.
It seems like this season of The Bachelorette, all we've been hearing are stories about how the men vying for Hannah's heart actually have a backup girlfriend back home in case they get rejected their Flat Tummy Tea sponsorships don't work out. First with Jed and his Nashville singer/songwriter Plan B, and then with Peter the Pilot and his hoes in other area codes. I would say "newsflash: men are trash" but can it really be a newsflash if this happens literally every day? But as it turns out, the biggest piece of trash to come out of The Bachelor franchise might not even be Jed, or Peter, or that one contestant who was actually a sex offender: it might be Mike Fleiss, the show's creator. 

Yesterday, Fleiss' wife, Laura, filed for an emergency domestic violence restraining order after she claims her husband violently attacked her and then "demanded" she get an abortion over the July 4th weekend. She claims that in an altercation about her cell phone, Mike grabbed her body and "forcibly pinned me up against the wall and held me there." After she broke free, she says he "continued to use his arms and hands to aggressively push me away from him as he walked outside the door."
The incident, which allegedly took place in their Hawaii home, occurred while Laura was 10 weeks pregnant with their second child, AND she's saying that the entire thing was caught on security cameras. If that's not karmic payback for trying to fabricate a sexual assault on Bachelor in Paradise to boost ratings two seasons ago, then I don't know what is!
In documents obtained by The Blast, Laura claims that prior to the July 4th incident, Fleiss threatened her with divorce if she didn't get an abortion, and that he used the threat of divorce multiple times throughout the marriage. She claims that Mike told her things like "I am cutting you off financially Monday morning," and "Next time I see you, I don't want to see your stomach," and "You have a choice, you can choose. Have an abortion or go back to Wisconsin, but you are not taking Ben ."
The former Miss Wisconsin and 2012 Miss America winner goes on to say:
"Over the past several years of our marriage, Mike has made many emotionally derogatory and demeaning comments designed to demonstrate his financial coercive control over me such as repeatedly insinuating that he would destroy me with his wealth and power. Within that last year, he has verbally abused me many times telling me that I am going to end up 'fat and single in Kenosha, Wisconsin,' with the usual follow-up comment of 'Good luck with that.' He consistently would call me 'fat,' telling me that I need to lose weight, and berate me as being 'lazy' and 'incapable.' He has made these comments in the presence of our son Ben… The continued verbal and emotional abuse have wreaked havoc on my self-esteem. I have spent time in therapy discussing the effects upon me of Mike's demanding and denigrating comments."
But ! The ! Tea ! Continues ! To ! Spill ! After a Los Angeles judge granted Laura a temporary restraining order against Mike, in which he can have no direct or indirect contact with her and must stay at least 100 yards away from her at all times, Mike filed his own declaration denying her claims and requesting primary custody of their 4-year-old son, Ben. He alleges that she was the aggressor and that she physically attacked him. So, let me get this straight. Even though Laura is the only one with documented injuries, she is somehow to blame for this entire incident?  Seriously? What kind of a fool do you take us for, Mikey? Just because you can trick us into watching your show two hours a week every week doesn't mean you can trick us into believing this!
Okay, so this is…a lot to unpack. Like, more to unpack than my feelings regarding Mark Consuelos being written in as a series regular on Riverdale. First and foremost, I'm glad Laura, her son, and unborn child are doing okay. Mike has been ordered to move out of their Hawaii home, which feels like a good first step in their healing process. 
Secondly, I want to say I'm surprised that the man who makes millions off of manipulating American women into believing that people with 20K Insta followers are actually going on reality TV to "find love" and not a sponsorship deal would also be the kind of guy who threatens to punch his pregnant wife. Oh, wait. I mean I'm NOT surprised. AT ALL. What I am surprised about his how long it took for us to learn his true colors.
I'm not buying his "I'm the victim here" story for one f*cking second, and neither should you. The photos of Laura's injuries and the footage of the alleged incident captured by the couple's home security cameras are damning, to say the least. And even if there wasn't documented evidence of the alleged assault, let's not forget that this is a man who has willfully ignored toxic behavior of contestants and cast literal sex offenders, so why should his personal life be any different?
Stay tuned for more updates as the story unfolds because, trust me, there will be more tea to be spilled. Let's see if Mike Fleiss will end up in a cell with Chris Soules, Lincoln Adim, or Amanda Stanton!
If you or someone you love is involved in a potentially violent domestic situation contact the National Domestic Violence Hotline at 1-800-799-7233 or online here.
Images: Shutterstock; Giphy
The 'Bachelor In Paradise' Cast Has Been Revealed
The big day is finally here! The cast for this season of 
Bachelor in Paradise 
has finally been revealed, even though we've known about most of these people
for weeks
. This year's cast is an eclectic bunch, with a lot of recent faces combined with some people I literally couldn't remember if my life depended on it. Whatever happens, I have a feeling this season is actually going to be really good. Mike Fleiss has let me down before, but what can I say, I'm hopeful? Here's who's going to be getting horny on the beach this year in 
Paradise.
John Paul Jones

I mean, obviously. If JPJ didn't get sent to Paradise, I know about 43 people who would personally have burned down the ABC offices. Now I'm just going to be nervous every week that he's gong to get sent home. Ladies, you better not let this happen.
Tayshia

This one was a no-brainer too. She almost made it to the end of Colton's season, she's super pretty, and she got robbed for the Bachelorette gif. She previously expressed some mixed feelings about returning to reality TV, but I'm glad she's decided to give it a go in Mexico. I have a feeling she won't end up engaged, though. As much as I want that for Tayshia, she seems a little too levelheaded to get engaged after a few weeks. But we'll see!
Blake

We had our suspicions all along, and thankfully Blake will finally be headed to Paradise this year. Blake will probably be a hot commodity with the women, so he should have a good time whether he's looking for something serious or not.
Bibiana

Bibi's back! The Bachelor producers must have felt bad that she only lasted two weeks last season, because they've brought her back to the beach. We'll see if she can manage to hang around a little longer this season, because it would suck to go home early two years in a row.
Clay

Good for Clay I guess? After all the drama about his breakup with Angela, it'll be interesting to see him in Paradise. I guess this is his chance for redemption after he had to leave Becca's season when he got injured on a group date. Hopefully he doesn't get too aggressive on the beach or whatever, because we don't need any more injuries.
Demi

Well, duh. There was literally no way Demi wasn't going to be on this season, and thankfully the producers didn't let us down. I'm pretty sure every guy on the show is going to try to get with her, so let's hope she's prepared. This season is going to be fun.
Cam

Honestly, Cam never really had a shot on Hannah's season of 
The Bachelorette, 
but he seems like a better fit for 
Paradise. 
He's a nice, decent-looking guy, so I'm sure by week 3 some drunk girl will profess her love for him. I can definitely still see him being this year's 
Chris Randone
, but I'm still not sure who will be his Krystal.
Onyeka

I'm excited to see Onyeka back for Paradise, and I feel like she could do well in this environment. As a reminder, her parents got engaged after just two weeks, so the Paradise engagement timeline is basically in her blood.
Katie

Katie's main accomplishment on Colton's season was warning him that some of the other women weren't ready for marriage. Good call. Hopefully Katie is ready for marriage, because no doubt Chris Harrison will be itching to end this season with a few proposals. Best of luck!
Hannah G.

People are already guessing that Hannah G. and Blake could be a potential Paradise couple, and I'm on board with this. Hannah might not be the most exciting person in the room, but she deserves some redemption after Colton basically ghosted her on national television.
Derek

Welcome to Betchelor Nation! Our fave Derek is back, and I'm mostly hoping he stays single because I have several friends who want me to set them up with him. Derek left Paradise with a fiancée last time, so we'll see how it goes this year.
Nicole

I'm mainly excited to see Nicole reignite her drama with Onyeka, because that's what Paradise is really for. Hopefully she sticks to her one drink per hour limit, because things in the BIP house always get emotional.
Sydney

Sydney quit during Colton's season and, like Katie, warned him that some of the girls weren't ready for marriage, and—surprise!—she was right. Who knows if she'll find a husband this time around, but I have no doubt she'll keep it real. I'm all for someone going down to Paradise and calling out all the fake relationships.
Annaliese

Is anyone surprised that Annaliese is back for another try after things didn't work out with Kamil? No, the answer is no. Idk whether she or Nicole will cry more, but I'm sure the tears will be flowing faster than the alcohol. Nothing better than desperation on the beach!
Caelynn

No one is surprised about this, but after getting screwed out of being the Bachelorette, I'm sure she'll be eager to cement her Instagram sponsorships in Mexico. I'm not sure how she'll handle this environment, but I'm sure it'll be good TV regardless.
Jane

If you don't remember Jane, that's because she was eliminated in the first week of Colton's season. By my count, this makes nine women from Colton's season on Paradise this year. As opposed to the guys, where ABC was desperately looking for anyone from the past seven years, with the ladies they just took anyone from Colton's season with a pulse.
Wills

Even in his promo photo, Wills is already bringing the style back to Paradise, thank God. I'm excited to see him return, even though I can't really imagine him getting engaged at the end. But honestly, who besides Mike Fleiss even cares?
Kevin

Kevin never even got kissed on Hannah B's season, so I'm sure he'll be ready for some action when he gets to Paradise. I don't really have much to say about him, but based on his promo photo I really hope he gets a little bit of a tan. I'm blinded.
Chris

For those of you who are more recent members of Bachelor Nation, ABC is really digging back in the archives here. This is going to be Chris' SIXTH time on a Bachelor show, and his third trip to Paradise. His first show was all the way back in 2012, when he was on Emily Maynard's season of The Bachelorette. They always say, sixth time's the charm!
Wells

Everyone's favorite bartender is back! Wells is returning to serve up some cocktails at a strict one-per-hour rate, and probably some tea as well. Well, we can assume he's there as the bartender since he and Sarah Hyland seem very much still together. So we can count on him not making out with anybody this season!
Images: Disney ABC Press
A Brief History Of Khloé Kardashian's Feud With 'The Bachelorette'
With the entire mess that is Jordyn-Tristan-Khloé-Gate that was last week, poor Khloé hasn't even had a minute to get her life together after her family blew up in flames. I take all of this bullsh*t as a personal insult because Khloé has long been my favorite and also, she just does not f*cking deserve this. We knew Tristan was a POS but it truly came out of left field that Kylie would be betrayed by her best friend/sugar baby. And Khloé treated this woman as a sister and let her star in her Good American ads! She is just trash. Throw them both away!
Okay, rant over. That said, Khloé is obviously going through a horrible breakup. She is dealing with a lot. She is probably not thinking about dating, likely ever again. But when the fog clears and she decides it's time to move on with her life, would she be interested in doing The Bachelorette? Actually, I'm pretty sure we started this rumor.
Khloe Kardashian https://t.co/hHIg27pps7

— The Betchelor Podcast? (@betchelorpod) February 21, 2019
But could it happen? In short, no. Over the weekend, the Kardashians took aim at The Bachelor creator Mike Fleiss for continuing to push the narrative that Khloé Kardashian would be the next Bachelorette.
When this rumor blew up, Khloé kinda lost her sh*t a tiny bit, which, like who can blame her. I would have definitely murdered Tristan by now and probably Jordyn too just for good measure. Kudos for your self-control, Khlo! Khloé was (rightfully) super f*cking pissed that Tristan is still warm in his grave, and they're already trying to get her to date publicly. It's obvious Mike Fleiss is adding fuel to the fire just to market the show. In texts to Kim and Kris, Khloé said the following:
….. @fleissmeister pic.twitter.com/zftf83KYWu

— Kim Kardashian West (@KimKardashian) February 24, 2019
First of all, who puts their own immediate family members in their phone with their first and last names? I'm convinced this group text screenshot is fake. Regardless, it doesn't seem like the Kardashians are on board with this idea. And, I mean, why would they be? They already have their own reality show, not to mention, Fleiss could not afford them. They charge hundreds of thousands of dollars for one Instagram post; how much do you think ABC would have to pay to get Khloé to agree to be on The Bachelorette?
On Friday, Khloé effectively put the Bachelorette rumors to bed, tweeting this:
I'm not fucking clickbait right now. Stop or you will be hearing from my lawyers. How insensitive!! https://t.co/vTKi83nLUJ

— Khloé (@khloekardashian) February 24, 2019

Is the timing insensitive? Okay, sure, yes. We're all here for the jokes and the memes, obviously, but it's easy to forget that Khloé is actually going through one of the worst betrayals a person can experience. That being said, this reaction seems a little over-the-top. I'm not a lawyer, but I do troll r/legaladvice from time to time, and I'm pretty sure you can't be sued for this. If tweeting out your dream cast for your favorite reality TV show is a crime, I would literally be in a maximum security prison by now. Mike Fleiss, legal expert, tends to agree with me.
You can not be sued for trying to help somebody find true love… Just sayin'. #TheBachelorette

— Mike Fleiss (@fleissmeister) February 24, 2019

Right, that's exactly what I'm sure he will tell the judge if the Kardashians do, in fact, hit him with a cease-and-desist.
But even though Khloé has effectively quashed these rumors, Mike Fleiss is not letting it go. On Monday, even after being threatened with legal action, he posted this tweet:
Also, cast your votes for our next #TheBachelorette … (I'd assume @khloekardashian is no longer interested).

— Mike Fleiss (@fleissmeister) February 25, 2019

So, like, while Mike Fleiss is probably not a criminal (at least, not for this), he is annoying. Let it go, dude, the joke is over. We've moved on to other things. But also, never in the history of The Bachelor has Fleiss ever taken the viewers' desires and preferences into consideration! Let's not pretend like this is a real poll. However, since I had the time, I definitely threw in my own choice into the ring…
Lady Gaga https://t.co/9gkMnLryN2

— Betches (@betchesluvthis) February 25, 2019
So, is Khloé Kardashian going to be the next Bachelorette? No. But here's why I think she should really consider doing it anyway. If someone could pass along my below essay to Kris Jenner, it would be greatly appreciated.
She's Comfortable On Camera
Between KUWTK, Kocktails with Khloé, Revenge Body, and a zillion other spin-offs, Khloé is no stranger to being on TV and she definitely loves the attention. She would be totally comfortable as the Bachelorette and I think she'd really enjoy grilling men on camera and weeding out if they're there for the right reasons. Plus, she'd get to travel and have fabulous dates. It seems to be everything up her alley.

Her Mom Is A Super Fan
Kris Jenner is a known superfan of the show, she even was on Bachelor Live! and was supposed to be on After Paradise to discuss the show. Kris would be totally for Khloé being the Bachelorette and as her momager, could negotiate a pretty sum for it I'm sure (and take 10%). In fact, three years ago ET actually asked Kris which of her daughters would do The Bachelorette. She said, and I quote, "one of the younger ones" but also "Kendall wouldn't do it", and Kylie is happily (?) coupled off, so that leaves the next youngest option… Miss Khloé Alexandra Kardashian. Kris Jenner even said that she could talk them into it if she wanted to. So….
She'll Do Anything For True Love
Looking or a fiancé on TV is definitely not the craziest thing Khloé has done in the name of love. She tried to make it work with Lamar, from his drug use to his lying to his cheating. She stayed with him and said nothing to anyone about it. Then when she finally left, and he overdosed in a brothel of all places, she went back and tried to make it work again! Khloé is a goddamn saint, but also very, very dumb (and I mean that in a loving way). And even with Tristan, World's Most Hated Man Right Now, he cheated on her when she was about to give birth in a totally public and degrading way, and STILL she stayed and tried to make it work for months. So, The Bachelorette seems pretty tame in terms of what she'll go through to be in love. Also Khlo, if you're reading this, just like, girl to girl here. If he cheats, LEAVE HIS ASS ON THE CURB. No exceptions. He's not gonna change.

Her Name Is Already Ruined
I like how Khloé's reasoning for not doing The Bachelorette is the "respeck" on her name. Khloé, I hate to tell you, but literally the Kardashian name is the butt of every joke ever. We all remember Kim's sex tape and you guys are famous for having unnaturally large asses that you lie about being made entirely by squats. I highly, highly doubt that the shame to the Kardashian brand would be The Bachelorette. You guys are invincible at this point.

Khloé, whatever you decide, we're here for you, but I would personally love if you were The Bachelorette. I cannot take any more blonde robots named Lauren on the show, I just can't.
Images: Shutterstock; Giphy (3); kimkardashianwest, betchelorpod, betches / Twitter
This Is How Much Time You Spent Watching 'The Bachelor' This Year
Say what you will about Bachelor Nation, but we're a dedicated bunch. Not only do we return, season after season, to endure the emotional abuse of watching beautiful people consistently get engaged to the WRONG PERSON (@Rachel Lindsay), but we do it all year long.
The Bachelor franchise has become the European soccer of the reality TV world. It's on year-round with seemingly no break and the fans are crazy enough to accept that as a way of life. Also both get really worked up over fantasy leagues. Honestly, there's serious cross-over potential here.
Almost every Monday night of our year (and in the summer, Mondays and Tuesdays) is spent watching a parade of Instagram models in bedazzled dresses, fitted suits, and flawless veneers parade across our TVs in the name of finding love. But do you know how much time that really is?
We do. And the burden of this information is something we can never unlearn.
Let's just take the last year, yeah? If you watched Arie's Season of The Bachelor, Becca's Season of The Bachelorette, and the latest season of Bachelor in Paradise (assuming you're watching live and therefore dealing with commercials), you've spent at least 68 hours watching Bachelor-related content. This doesn't even account for the odd extended episode, or After the Final Rose special (because it's garbage).
Sixty eight hours. Sixty. Eight. Hours. That's almost three days. Three whole days of your life that you've dedicated to watching the tumultuous love lives of beautiful people with questionable motives unfold and implode on national television.

Do you ever wonder what you could have done with that time? What you could have accomplished if those 68 hours hadn't been whisked away by Chris Harrison and 35 blonde girls named Lauren? Well we have, and went ahead and crunched the numbers to save you from throwing even more time into the bottomless pit that is the Bachelor franchise.
Assuming the average fight from NYC to LA is about six hours, you could have made the trip eleven times. Don't like flying? Fancy something more scenic? Well you're in luck, because you could still tackle the road trip, which comes in at just around 43 hours if you drive straight through. That leaves 25 whole hours for you to contemplate, for the millionth time, how the f*ck Rachel picked Bryan over Peter.
This weekend, Eliud Kipchoge broke the world record marathon time in Berlin, coming in at 2:01:39. That man, who has probably never worried if Chris/Chad/Jordan/Trevor/generic-white-guy-name is here for the right reasons, could run about 33 marathons in the time you've spent on your couch chugging wine and watching the "most dramatic season yet" fail to live up to the hype.
But you don't care about marathons. Hell, you probably don't even care about running. But say you went out right now and tried to bust out a mile—even your untrained legs could probably run about 340 of them in the time that you've spent watching SugarBearHair vitamin ambassadors hand out roses to other SugarBearHair vitamin ambassadors.

Remember when you were a kid and your family owned Titanic on VHS, and it came on two tapes because it was just that long? Well instead of watching two near-strangers slow dance to a jarring number of private country music concerts, you could have watched Jack and Rose steam up that old-timey car 20 times. Could have wept watching that old couple cuddle in bed as water rushed into their room 20 times. Could have watched Leonardo DiCaprio's freezing body sink to the bottom of the Atlantic 20 times.
They couldn't have shared the door. It's a buoyance thing. Don't @ me.
The average commute in NYC is 35.9 minutes one-way (RIP Cynthia Nixon's dreams of a functional MTA). This seems generous, but let's go with it. Chris Harrison has stolen 113 commutes from you, in just three seasons of reality television.
It took me about an hour to sit here on a Sunday night, hungover and attempting to do basic math, just to write out this low-key pedantic list of things that I could have accomplished rather than watching The Bachelor for the past year and a half. Well guess what? I could have done this SIXTY-EIGHT TIMES.

68 listicles full of Bachelor franchise deep cuts. 68 odes to the world that Mike Fleiss built. Would that have been a better use of my time? Probably not. But it's good to know that I've got options.
Anyway, catch me on my couch this January, ready to watch an uncomfortable number of virginity puns for Colton's season of The Bachelor. Some habits die hard, you know?
Images: Giphy (3)
A Former Bachelorette Alleges She Was Sexually Assaulted On Set
Welcome to Thursday, friends. You woke up to a whole new world where Jason Bateman is a dick, Morgan Freeman is a predator, and The Bachelorette is a breeding ground for sexual assault. In retrospect, only one of those is all that shocking.
News broke yesterday that Meredith Phillips, star of season two of The Bachelorette, was allegedly drugged and sexually assaulted during her time on set. If you think that sounds like a legit plotline out of Unreal, it's because sometimes life really does imitate art.
After telling producers she was feeling fatigued while filming, Phillips says a massage therapist was brought in to help alleviate some of the stress of dating 24 shitty men at the same time. Instead of some much-needed relaxation, however, Meredith was allegedly drugged by the masseuse (BTW—masseuse means woman), pulled into the tub in her room naked, and then sexually assaulted.
"The last thing I remember was she got naked and she was in the tub with me, and rubbing my back and rubbing areas probably she shouldn't have. And then I was put in bed. I woke up naked. Don't remember much." Just when you thought the roving horde of future DIFF Eyewear ambassadors was your biggest concern, now women in this franchise have to worry about being attacked by other employees on set. Cool.
Another woman working on the show confided in Phillips, saying that she'd been roofied and accosted in a tub as well. At this point I'm starting to wonder what the fuck else happens on that set that we don't hear about. Maybe that Bachelor in Paradise scandal from last summer isn't as much as a one-off as we all initially thought. Kind of weird that a show that relies on the involvement and implicit trust of women does absolutely nothing to protect them during a highly vulnerable and surreal moment in their lives. And by weird I mean not even the least bit surprising.
Is it a coincidence that this news is breaking just days before the premiere of Becca Kufrin's season? Is Mike Fleiss taking a page out of the Kris Jenner book of publicity and dropping scandals to align with peak viewing moments? Will there ever be a day where this hellhole of a franchise doesn't dictate my life on a near-daily basis? Find out this season on The Bachelorette.
'The Bachelor' Announced A New Spin-Off That's Going To Be A Dumpster Fire
We all must have done something very good in a past life because Bachelor creator Mike Fleiss is rewarding us with a new show. ABC announced on Tuesday that this summer they will air a brand-new dating show, The Proposal. We are not worthy. Oh wait, I actually just read the description and this looks like a bigger disaster than Bella Thorne's Instagram story last night, and that thing was fueled by drugs and sadness. Let's take a look at what this dumpster fire is going to be, shall we? I'm giddy!
The press release from ABC says the basic premise is like a pageant, so this should be fun and I'm sure not at all problematic in the era of #MeToo. Contestants will compete in four rounds where they attempt to seduce/impress the mystery suitor. The press release says the phases will include a first impression round and a round where contestants will "bare their souls in beachwear." I've never heard the word souls used as a euphemism for breasts before, but great job, ABC publicists! Putting those creative writing degrees to good use.
As the show carries on, the main suitor will ditch the contestants who are not hot enough they don't connect with, banishing them to a life of chasing Instagram followers with FabFitFun discount codes. At the end of the hour-long episode, the remaining two contestants will finally meet the suitor in person and present them with a proposal. The press release legit says this line: "Will there be a marriage proposal that can't be refused?" Cool that they're taking inspo from The Godfather now; intimidation is definitely the way to go.

While this show sounds like an exciting car wreck you can't look away from, I do have some bad news for you all—Chris Harrison will not be hosting this show. That's right, our favorite middle-aged regulation hottie draws the line at phoning it in on only two shows. The host for The Proposal is Jesse Palmer, a Bachelor from back when your mom watched the show and the contestants were actually there for love, because social media was still just a twinkle in Mark Zuckerberg's eye. It was a simpler time known as 2004. Since most of you were still spending your allowance at Claire's (RIP) back then, let Wikipedia me provide you with some fun facts about our host.
1. He's A Former Football Player
While former football players may be a dime a dozen on The Bachelor these days *cough* Jordan Rodgers *cough*, back in good old 2004 most athletes weren't quite so thirsty. Enter Jesse Palmer. Wikipedia tells me he was a backup quarterback for the New York Giants from 2001-2004 and didn't get too much playing time. So basically he sucked, but on the bright side probably does not have traumatic brain injury. Hooray!
2. He And His 'Bachelor' Winner Lasted About As Long As My Morning Commute
On his season of The Bachelor, Jesse picked Jessica Bowlin as his winner by handing her a plane ticket instead of proposing. LOL, so Bachelors were pieces of shit in the early 2000s too. Jessica was beautiful and blonde and used less bronzer than the contestants of today. Unfortunately, they lasted for about as long as the flavor on my fruit stripe gum. But he gave her a plane ticket, he was so committed! Don't cry too hard for Jesse because…
3. He Now Has A Gorgeous Brazilian Model Girlfriend
Jesse landed on his feet. And by "feet" I mean some other girl's vagina. He's now dating a gorgeous Brazilian model that would make Leo DiCaprio jealous, if only he dated brunettes. Her name is Emely Fardo and is featured heavily on his Instagram. What, like you think he became a reality TV star to save the world? It's always about getting a hot girlfriend, duh.
4. He Has TV Hosting Experience
Since leaving his job as "dude that comes off the bench a few times a season," Jesse has found his home on TV, so hopefully he won't be godawful at introducing ladies in their bikinis to a national TV audience. Jesse has been a contributor on Good Morning America, worked on some sports shows, and has hosted "Holiday Baking Championship" on the Food Network. Do they wear bathing suits on that show too?
So that's what we know about The Proposal! I can't wait to waste more of my precious free time with wannabe reality TV stars, thanks for making my brain into mush, Mike Fleiss!
Images: Giphy; jessepalmertv / Instagram
Mike Fleiss Is Tweeting 'Bachelorette' Spoilers For Night One
As much fun as it is to watch the drama unfold on The Bachelor and The Bachelorette in real time, it's also pretty fun to come to wildly accurate conclusions based on spoilers released by the showrunners themselves. Enter Mike Fleiss' Twitter account, which is already full of Bachelorette spoilers. Filming for Becca's season is already underway, and Fleiss, the creator of our favorite guilty pleasure, has been tweeting Bachelorette spoilers for night one. Gird your loins, it's about to get weird exactly how you'd expect it would get.
Exclusive behind-the-scenes photos from #TheBachelorette Night One coming later this week!!!!

— Mike Fleiss (@fleissmeister) March 13, 2018
We've already met some of Becca's potential suitors on night two of After The Final Rose. You know, when Becca's ex-fiancé proposed to the girl he dumped her for while she was in the building. That night.
To recap: Becca met a British guy who talked WAY too much, Lincoln. She also met a guy who played her a weird song on the banjo. I don't remember his name, but I feel like I want to call him Banjo Dave. JK. I looked it up and his name is Ryan, but "Banjo Ryan" doesn't have the same ring to it, so Banjo Dave it is. She also met two average guys I don't remember at all, and a guy with a horse. So now that we have met five guys, that only leaves (*does math slowly in head*) 25-ish guys for us to meet on night one.
"Im here for the right reasons" -Ryan aka Struggling Nashville Musician #TheBachelorette #AfterTheFinalRose #TheBachelor pic.twitter.com/dSHQUfQAwh

— After the Final Rose (@afterfinalrose) March 7, 2018
Thankfully, we don't have to wait that long to get more info on the rest of Becca's potential suitors, since Mike Fleiss can't keep his finger off the "tweet" button. Alright, let's meet this stone cold pack of weirdos ready to take us on this "beautiful journey" with Becca.
Wtf??? pic.twitter.com/TkoTRh02sY

— Mike Fleiss (@fleissmeister) March 16, 2018
Yes, there's a man in a goddamned chicken costume, because we can only make it through one fucking season before someone returns to be the token costume person. Spoiler alert, the person who rocks the costume on night one never wins, but they are the person you'd most want to spend the night drinking with. Would you want to marry chicken guy? No. But you would hook up with him just for the story? Probably.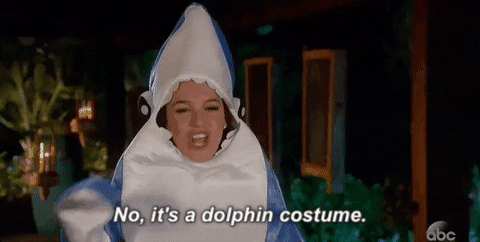 Next up in Bachelorette spoilers, we have sneaky snake Mike Fleiss trying to throw us a curve ball. Did you do a double-take to be like, "wait, no, that can't be the herpes of the Bachelor franchise, Nick Viall, can it?" Because I sure did. Like, what's his lispy ass doing infecting our TV screens again!?
Can't believe one of Becca's guys wore only a vest. No jacket. No bueno #TheBachelorette pic.twitter.com/rLb9haxZe6

— Mike Fleiss (@fleissmeister) March 16, 2018
Spoiler alert, that is Nick. But the photo is definitely not from Becca's season. Thanks to my extensive research, i.e., looking at the replies to this tweet, I discovered it's a photo from Andi's season. You're welcome. Also, never trust Mike Fleiss #lifelesson.
And here is the rest of the picture – from Andi's season. pic.twitter.com/wqKVkpy3UM

— Bella Hristova (@BellaHristova) March 16, 2018
Let's dissect some of these other Bachelorette spoilers Fleiss tweeted out. TBH, they're not really spoilers at all. They're more, like, just facts any of us could have tweeted right now about what's going to happen on the episode. Like, oh, someone arrives and leaves in an interesting way? Wow. Groundbreaking. Is someone also going to get too drunk and embarrass himself? Will two guys establish themselves as mortal enemies for no reason just to get more air time?  Will Becca mouth "Oh my god" to the camera after the hottest dude on the show walks in the house after they meet (cc: Darius)? Yes, yes, and a million times yes.
A very strange entrance and exit last night at the mansion… #TheBachelorette

— Mike Fleiss (@fleissmeister) March 16, 2018
Mike also tweeted out a picture of some of the guys hanging out in the kitchen of the Bachelor mansion. We have pineapples, artichokes, and what looks to be like some sort of salsa—do with that information what you will. A taco night, perhaps? Or maybe the real takeaway here is that one of Becca's contestants has a man bun. That might be more revealing, tbh—I thought we all agreed to get over man buns in 2016. This dude's clearly not here for the right reasons.
Exclusive photo!!! #TheBachelorette pic.twitter.com/3Js5h9LXKX

— Mike Fleiss (@fleissmeister) March 17, 2018
Also, the other three guys in this picture are dressed like my dad going on an afternoon wine tasting in Sonoma. What can I say, I have daddy issues like that preppy dad look. Given what I know about The Bachelorette, there is a high probability that these dudes literally are waiting to go on an afternoon wine tasting in Sonoma. Just call me Reality Steve; I think I cracked these Bachelorette spoilers wide open.
Finally, we get this blurry, far-away photo that reveals a spoiler of what the Bachelor Mansion ceiling looks like. Cool.
Behind-the-scenes exclusive!!!#TheBachelorette pic.twitter.com/qpHmTcSoV7

— Mike Fleiss (@fleissmeister) March 18, 2018
We can't really see faces thanks to the distance and quality of this photo, but you can definitely see some serious bicep action on that guy on the end. I don't know if I'm more confused by the proportion of arm to muscle or the amount of ankle he's showing. If we have any inclination of the type of guy Becca likes from good old Ross, it's someone who has big muscles, no neck, and shows a lot of ankle. Whoever this mysterious gym rat is, I see him going far in this competition.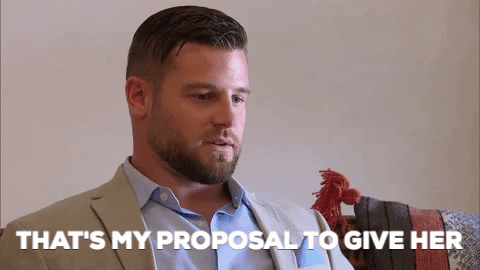 And how did Becca feel about all this man meat? An "insider" told Us magazine: "Becca felt great. She is someone who has a wide range of taste in guys, and this group didn't disappoint her. Every guy is super into her and they all want to be the one to mend her heart. This was maybe the most competitive night one ever, and she really struggled in a good way with who to give the first impression rose as well as night one roses to."
Great, now instead of the standard "the most dramatic season ever" we have to raise the bar to "the most competitive season ever." I mean, honestly, I can see it. Becca had two dudes competing over her on The Bachelor. Of fucking course she'll bring the drama on her own season. She basically turned The Bachelor into The Bachelorette when Ross showed up to confront Arie, anyway.
Of course, ABC hasn't released the cast list for the show yet, so I can't make the snap decision to say any of these guys are front-runners yet. But, let's be clear, we already know it's not the chicken guy.
Images: Giphy (2)