8 Great Wines You Can Get On Amazon For Under $20
Giving wine for the holidays is the gift that keeps on giving. Oh, you like to get drunk alone? Here's some wine. You need a date night with hubs? Here's your bottle. Shit, did you forget to get a hostess gift for that party coming up and are going to re-gift this bottle I gave you? Whatever—respect.
But getting the right bottle—especially without help from the sometimes creepy sales guy at the wine store—can be a little difficult. Lucky for you, we scoured the internet and found 10 bottles of reds and whites (shit, even some sparkling) that you can get right off Amazon. Bless.
Clean, crisp, and $19? Sign me the fuck up. This white is lovely with seafood and white meat, so it'll be great for your WASP housewife friends.

At only $15.99 and stellar reviews, this is a solid choice if your gift recipient is into reds. It goes perfectly with meat since it brings intense red berry and earthy notes to each glass.

Give this shit if you want to appear uber fancy without like, actually spending as if you're fancy. Tell your recipient to serve this up with stuffed pasta, since this Italian red is like, literally made for carbs and cheese.

Need a hostess gift for a New Year's party? This shit is only $16.99 and super well rated. Dry and crisp with notes of citrus, this shit is a fantastic gift to make people think you know anything about wine.

Is your recipient kind of weird but overly into wine? Buy them this $15 red blend. It has high acid but is well rounded with herbal and red fruit aromas. Gift it with a bar of dark chocolate and you'll seem really in the know.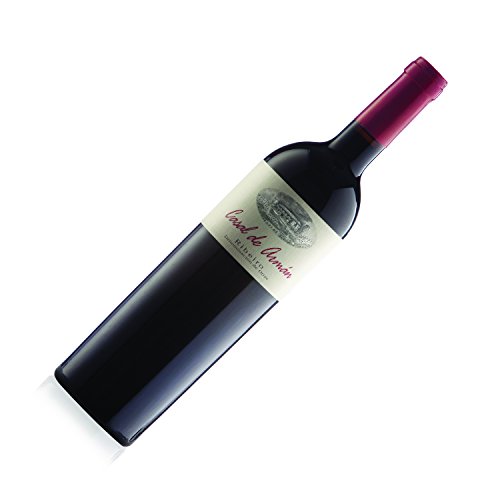 Malbecs are like, super trendy at the moment (I assume), and this is a super delish one for the $13 price tag. Goes nicely with grilled meat and roasted veggies and offers vanilla and hints of blueberry.

This white is described as bold and racy and, honestly, same. It's also only $17, so you can even keep this bold racy shit for yourself for a lady's night in.

If you need a wine to yourself that reminds you of the bubbly sweet shit you chugged in college, grab this. At only $20 and with a cool bottle to boot, you honestly need to stock up on this for impromptu girls' nights.

Images: Guillermo Nolasco / Unsplash; Amazon (8)https://unsplash.com/photos/oC5NGvN3FOo
The Best Wine & Cheese Pairings For 'Bachelor' Night
The age-old question of what cheese to pair with our wine rears its head just about every Monday, Tuesday, and Wednesday evening. With The Bachelor finale coming up—THANK GOD—we need to prepare ourselves for the cheese and wine fest about to ensue. But like, let's be classy.
Here are our fav ten cheese and wine pairings that you need to know or else risk looking like a plebian. 
1. Zinfandel And Jalapeño Cheddar
Find a spicy cheddar in the poor cheese aisle and grab a Zinfandel. The dry red wine works super well with spicy shit since the wine itself is fruity and kinda spicy thanks to hints of black pepper. Shit, go crazy and grab some of the pre-sliced habanero cheese if you're feeling wild. 

2. Port And Blue Cheese
If you're an 80-year-old man, you love Port! So, grab one of those old bottles you have lying around the house and pair it with the cheese that smells most like old people—in this case, blue cheese. The rich, sweet Port balances nicely with the bold (to say the least) flavor of blue cheeses like stilton and gorgonzola. 

3. Pinot Noir And Goat Cheese
Yeah, you could be basic and throw some triple crème brie out with your Pinot Noir, but better yet, pair it with a goat cheese like chèvre. The creamy factor works to bring out the flavor of the wine, and you'll feel fancy nomming on this combo.

4. Pinot Grigio And Feta 
Did you make a Greek salad and buy too much feta? Never fear—pair that shit with some Pinot Grigio and treat yo'self. The fruit background in the wine works with the salty yet mild taste of the feta. Look at you, bein' culinary.

5. Merlot And Monterey Jack
Are you too poor to buy cheese from the nice section of the store? That's okay. Grab a box of the finest Merlot and pair it with your favorite poor people cheese, monterey jack. Because the cheese is on the less-intense-flavor side (see: bland), it pairs well with an easy drinking Merlot. Now you too, can enjoy a fine wine and cheese night, regardless of how in debt you are!

6. Malbec And Aged Cheddar
So, as opposed to the shitty cheddar you can buy in block form near the tubs of cream cheese and sugar-yogurt, head to the fancy cheese section and pick up an aged English or farmhouse cheddar to nom with your Malbec. The smooooooooth jazz sounds flavor of the wine cuts through that super hostile aggressive attitude put forth by the cheddar. We can relate.

7. Prosecco And Parmesan
If you're craving bubbles but are too poor for Champagne, grab some Prosecco and pair it with a rind (or a bowl of shredded) parmesan. The bubbly happiness cuts some of the supernsalty taste of the parmesan, so you'll be able to eat and drink without feeling like your mouth is a salty desert. Unlike your DM's.

8. Chardonnay And Mild Cheddar
If you're a middle-aged soccer mom, you have at least six bottles of Chardonnay in the house at any given time. Pair it with the mild cheddar you use in your kids' sandwiches, because you didn't get a chance to go to the store for fancy shit this week. It's okay, you can still have "me time" with these meager (but delicious) rations.

9. Cabernet Sauvignon And Aged Gouda
According to VinePair, this pair works because the gouda is super, extra nutty and the Cab Sav is a pretty bold, full-bodied wine. Now, given, you could also use this salty, nutty cheese with a sweet wine—but since we aren't in fucking high school, let's try to drink like adults.

10. Reisling And Mozzarella
If you dig on sweet wines like Reisling, Gewürztraminer, Moscato, and Chenin Blanc, grab a fresh, soft cheese like ricotta, mozzarella, or burrata. According to Serious Eats, the sweet and soft combo works because, like, why wouldn't it? You don't have some big bold wine showing up your delicate mozzarella—and you wouldn't make that fucking rookie mistake anyway. Plus, tannins will fuck your flavors up, so stay away if you're looking to sit, alone, with a tub of ricotta and a bottle of Moscato. Cute. 

Every Official Wine Drinking Holiday To Add To Your Calendar Right Now
There are holidays that every betch regularly celebrates: New Year's Eve, Skanksgiving, any religious holiday we can use to get out of work, etc. These holidays ensure a chance to drink to the point of near liver failure, or serve merely as an excuse to Day Drink. TBH these days, a new episode of The Bachelor is one hundo p a reason to celebrate with a large glass of Sauvignon Blanc. But if you want don't want to be labeled as an alcoholic by your friends/family/therapist there are actually days to drink with less shame. They may be completely arbitrary and fake holidays, however, that you need to add to your calendar like, yesterday, because they all involve wine. And anything that involves wine is a great fucking reason to celebrate. Jot down the dates of these official wine holidays, and stock up on your wine in preparation. 
We would also just like to point out that just because many of these holidays celebrate a specific wine doesn't mean that you necessarily have to follow it to a T. Like, if you don't want to drink red wine on National Red Wine Day because it falls on August 28th and what kind of monster drinks red wine in the summer, we're not going to judge you. So long as you celebrate with some type of fermented grape, you're doing the right thing.
February 18: National Drink Wine Day
We just missed this one (sad!), but mark it for next year. Any holiday that's dedicated to drinking wine specifically—as opposed to swirling it around in your glass and pretending to know shit about it, I guess—is an automatic yes in our books. Is "National Drink Wine Day" basically just every Monday night for me? Maybe, but who asked you, mom?
April 24: Sauvignon Blanc Day

Good for all of you Kim Crawford lovers out there. Sauvignon Blanc Day was created in 2010 specifically to encourage consumption of this delicious white wine. So, drink up.
May 9: World Moscato Day
This holiday is even newer, with its humble beginnings originating in 2012. This holiday was actually founded by a winery (Gallo Family Vineyards) and its moscato production has risen 2 percent since. So yeah, another great holiday (and marketing ploy). But we're not mad. Maybe call out of work the next day so you can tend to your inevitable sugar hangover.
May 25: National Wine Day

If you don't know what a holiday called "National Wine Day" entails, you definitely can't fucking sit with us.
May 26: National Chardonnay Day

A personal favorite, this floating holiday is designed for you to celebrate it in tandem with Memorial Day. So break out the Kendall Jackson and get ready to spend a weekend drowning in wine. For the troops—or whatever Memorial Day celebrates. 
June 11 (and/or/and August 14th): National Rosé Wine Day

Rosé all fucking day. A wine so special, it deserves two dates for optimal celebration.
Will You Accept This Rosé? Buy our rosé tank here!
July 25: National Wine and Cheese Day

Wine and cheese: the greatest food pairing in the history of time (it's a scientific fact). Naturally, this is a great excuse to eat all of the cheese and chase it with all of the wine. Just don't do it in that fucking gross cheese-y wine shooter. Buy some brie like a goddamn adult.
August 4: National White Wine Day
Moscato, Pinot Grigio, Chardonnay, Sauvignon Blanc. The more, the merrier to celebrate.
August 28: National Red Wine Day

We really don't discriminate against any varietal of wine, even if it's not exactly seasonally appropriate.
November 4: National Wine Tasting Day

How does this differ from National Drink Wine Day? I really have no clue, but then again, why am I complaining? Carry on, nothing to see here.
November 7: International Merlot Day
This one is going global. Around the world, raise your glass to all of our alcoholic soul sisters. Then, pour one out for them because apparently America is the only country that gets not one, but 13 ways to celebrate our favorite drink. 
December 31: Champagne Day

Definitely not a coincidence this falls on New Years Eve. Now we just have to get national boozy brunch day to become a thing…