Nicki Minaj & Meek Mill's Twitter Feud Is Dark AF
Yesterday afternoon, I was just minding my own business, when my phone lit up with a breaking news alert. It wasn't about the impeachment proceedings, or results in Iowa, but something far more exciting: Nicki Minaj and Meek Mill were feuding on Twitter. So I cracked my knuckles, made a strong cup of coffee, and put on my reading glasses, because I knew this sh*t was about to get good.
These days, I've pretty much written Nicki Minaj off as problematic and annoying and stopped paying attention to her antics, but this is really too crazy to ignore. First, the background: Nicki and Meek broke up in 2017, and honestly, it's surprising how low-key they've kept things since then. For someone who loves to start drama as much as Nicki Minaj, these two haven't been that messy since they broke up. But obviously there's, uh, some tension going on, which we got a glimpse of when Meek had a run-in with Nicki and her husband, Kenneth Petty, at a store in LA last month. In a video of the incident, Kenneth and Meek call each other pussies, and Meek is physically held back by his security while they're all yelling at each other.
While we didn't have specifics about the argument, to me it felt like the release of some negative feelings that have probably been simmering for a while. Funny, because when I have simmering negative feelings about someone, I usually just overthink things for months and ultimately make myself feel about it. But some people prefer yelling about it in a public place. Different strokes for different folks.
So yeah, after that, we knew that these exes weren't in a great place, but things really took a turn for the worse on Wednesday afternoon, when Nicki decided to log on to Twitter and fire some shots Meek's way. It started with this weird grainy photo of Meek on his phone, which has major Future texting meme vibes, and Nicki declaring that Meek's "trigger fingers turn to #TwitterFingers" and that he's obsessed with her.
*grabs popcorn*
Trigger fingers turn to #TwitterFingers bad built face ass obsessed with the Queen. pic.twitter.com/lsWNAe8xeh

— Mrs. Petty (@NICKIMINAJ) February 5, 2020
In her first round of tweets, she went on to say that Meek has been "tweeting bout my man for a year now," and that he said he was blocked from her Instagram. Tbh, if you don't block your ex on Instagram, you're too stable for me, so I respect Nicki's decision here. But the best part of this tweet is the second half, when Nicki says that Meek "Sh*tted yaself in that store when u got pressed tho." AND CLOWN EMOJI. SEND TWEET. Like I said before, I really have no idea what actually happened in that store, but I'm absolutely obsessed with this sentence and emoji combo.
Nigga been tweeting bout my man for a year now. Talking bout he went to my page to see him but he was blocked. My nigga, move on. I know ya btch embarrassed. Shitted yaself in that store when u got pressed tho. 🤡

— Mrs. Petty (@NICKIMINAJ) February 5, 2020
As you can see from the timestamps, it only took our dude Meek Mill 10 minutes to hop on Twitter and fire back, and I'm really impressed with the efficiency of this feud. Who has time to wait hours for one celeb to respond to another celeb's shady tweet?
From his very first tweet, Meek Mill went all the way in on Nicki, bringing up her brother's recent court case. Here's the deal with that: Last week, Jelani Maraj was convicted of sexually assaulting his 11-year-old stepdaughter, and sentenced to 25 years to life in prison. No matter how you feel about Nicki Minaj, what her brother did was absolutely disgusting, the fact that she reportedly him throughout the case and even posted his bail doesn't make her look great. In the first tweet, Meek says that Nicki knew about what her brother was doing, and paid for his lawyer.
The only way you can try to kill my career is to say I beat women … talk about ya brother convicted of rape and you been knew and paid for his lawyer … ya little brother touched that lil girl too! You know I know … you want me to crash with ya boyfriend and I won't

— Meek Mill (@MeekMill) February 5, 2020
At the end of that tweet, and in the next one, Meek gets into some cutting accusations about Nicki's career. After working with three people to decipher what all of this actually means, I think I have it figured out. Meek is basically saying that Nicki wants him to feud with her man Kenneth, because her career is dragging, and she wants the publicity. Considering that Kenneth is literally a registered sex offender, it seems like Nicki would want to keep him out of the line of fire, but Meek might have a point. Nicki definitely doesn't have the clout she used to, and it's been a while since she had a big hit.
You sad you willing to crash your man because you losing now and everybody in the industry know you a bad person! You been knew your brother was raping that little girl that's why I got away from you!

— Meek Mill (@MeekMill) February 5, 2020
After Meek Mill's first round of allegations, Nicki fired back with what's easily the most shocking tweet out of this whole feud. In less than 280 characters, she accuses Meek of:
beating his sister
filming said beating
spitting on his sister
taping said spitting
kicking Nicki in front of his mom
sending his mom to the hospital
and finally, sucking Drake's dick (pretty sure that's a metaphor but still)
Guys. I need a f*cking nap just from unpacking this one single tweet. All of the problematic things about Nicki's husband and brother were already out in the open, but all of these accusations about Meek Mill are brand new information. If any (or all) of this stuff is true, then I suddenly feel a lot more torn about whose side to take here.
You beat your own sister and taped it. Spit on her & taped it. Kicked me in front your mother and sent her to the hospital. Sucking drake dick made u feel tough again. Move on.

— Mrs. Petty (@NICKIMINAJ) February 5, 2020
Nicki then addressed the situation with her brother, but naturally she found a way to turn it back onto Meek. She says in a now-deleted tweet that she "wasn't involved," and that he's just talking about it to get people to dislike her. She also alleges that the mother of her brother's victim (so, his wife) "is on tape asking me for $20 million to make the charge go away." I think what Nicki is trying to do here is accuse this woman of extortion to make it seem like the whole case against her brother was a scam, but I feel like Twitter isn't really the place to do that.
Imagine talking about an alleged rape of a child to hurt someone who wasn't involved just so ppl can dislike me. You can never stand on your own. You won't tell ppl the mother is on tape asking me for $20 million to make the charge go away tho. U was around. U know. See u soon

— Mrs. Petty (@NICKIMINAJ) February 5, 2020
In doing this, she also claims that Meek knew exactly what was going on, and calls him out for not mentioning these details. I don't really get this argument. Maybe Meek should've just said nothing, but also… this is a Twitter feud, not a courtroom. It's not Meek Mill's job to present every possible objective fact about Nicki's brother when the whole point of this situation is just for two petty exes to take shots at each other.
Then, Meek Mill tweeted and deleted a couple more messages taking shots at Nicki's career. He said "ya bag getting low so ya wanna destroy me," and also that he's "never scared to speak up." I have a feeling this was the moment Meek got a call from his publicist, saying that he actually needed to address those allegations of violence against women. His next two tweets had a markedly different tone—all of a sudden he's above the drama, and doesn't have time for "devils tricks." I'm gonna start using that in everyday conversation, thanks Meek!
For clarification I don't hit women and I won't let my interviews be filled with question about her or any situation to do with her when I come out to do press for my new album! No devils tricks

— Meek Mill (@MeekMill) February 5, 2020
Honestly, I want to frame this tweet about Jeff Bezos and put it on my desk:
Meanwhile Jeff bezos & running up billions by the minute while us niggas just gone wild beefing all day lol … I see shit different now and I don't really got the time Nomore

— Meek Mill (@MeekMill) February 6, 2020
Well, we've made it to the end, and what did we all learn? Meek and Nicki clearly don't like each other a whole lot, Meek may or may not have done some really f*cked up stuff, and Nicki's bag may or may not be getting low. Just a normal day on twitter dot com! Nicki and Meek have both quieted down on Twitter since these tweets, so they either got their frustrations out, or moved this heated conversation to a more private platform per their publicists'/lawyers' instructions. Bless this mess.
In other Nicki Minaj news, she's already ended her retirement, and her new single is causing controversy (shocking). On Instagram, she shared a clip of the song, which contains the lyric "you bitches Rosa Parks—get your ass up." 🥴 The song is actually called "Yikes," and it's already living up to its name. This lyric probably wouldn't be in great taste at any time of the year, but people got especially mad because Nicki posted the video on… Rosa Parks' birthday. Smh, I really can't with her. 2020 has already been a messy year, and with Nicki Minaj back in the game, it's only getting messier.
Images: Allen Berezovsky/WireImage; meekmill, nickiminaj / Twitter
For more, subscribe to our Betches Newsletter
Why Rihanna, Kim K and More Are Begging Texas Not to Kill This Man
Another day, another American true crime story. And this one has all of the (sadly) classic tropes: a seemingly innocent black man, a dirty, seemingly guilty white cop, more dirty cops, and a f*ckton of injustices. America!
The case I'm talking about is that of Rodney Reed, a 51-year-old man who was convicted of raping and strangling Stacey Stites in Texas on April 23, 1996. Twenty-three years later, celebrities like Rihanna, Kim K, Meek Mill, and Oprah are urging Texas Governor Greg Abbott to stop the execution of Reed, which is scheduled to take place on November 20th. Lawmakers from both sides of the aisle have also urged the state to reconsider the case. There is an online petition, which already has over 2 million signatures, that advocates for Reed's innocence, based on the fact that there are "mountains" of evidence that exonerate him and implicate another man. So, what is this evidence and why has it yet to be seen in court? LET'S GET INTO IT, SHALL WE?
One Click!!! SIGN this petition if you don't believe the Government should kill an innocent man!!! @GovAbbott https://t.co/L3xrvn7MJO

— Rihanna (@rihanna) November 4, 2019
Texas is scheduled to execute #RodneyReed on 11/20.
We must act now & fight for justice.

According to the @NAACP, Black people make up 13% of the population, yet make up 42% of death row & 35% of the executions.#FreeRodneyReed and sign the petition @ https://t.co/fZWsFQ2mfU! pic.twitter.com/cPdKtcb4EE

— A N G E L A | R Y E (@angela_rye) November 4, 2019
There is an innocent man on death row with mere days before his execution. Please take time out to sign this petition to tell @GovAbbott #FreeRodneyReed https://t.co/u9jfiSFwQh

— Questlove from @SongsThatShook Oct 13th @AMC_tv (@questlove) November 4, 2019
I've spent my entire morning reading about this case and yelling at my laptop in-between aggressive sips of my scalding hot tea, so I am what one could call an "expert" at this point. Anyway, let's start at the beginning. The case is broken down in an interview between Amy Goodman of  Democracy Now and  Bryce Benjet, a senior attorney at the Innocence Project, and Rodney Reed's brother and sister-in-law (highly recommend checking out if you're looking for something to take over your entire day).
Here is a quick rundown of the basics: Stacey Stites was found murdered on the afternoon of April 23, 1996. At the time, she was engaged to Jimmy Fennell, a white man who was a cop at the time. He claimed that Stacey must have been murdered after leaving for work in the morning, around 3:00 am. DNA evidence found the semen of Rodney Reed, a black man, on Stites, which at the time was taken as evidence that he had raped her.
However, Reed has always maintained that he and Stites were engaged in a consensual affair, and his semen was from the day before. Others have verified this affair, even those who were close to Stites, but they were not called as witnesses in court (um, k).
It's important to note that this was 23 years ago, when DNA evidence wasn't fully understood or at the advanced level it is today, but more on that later. At first, Stites' fiancé was the primary suspect. He failed more than one polygraph test and eventually invoked his Fifth Amendment right to avoid self-incrimination so he wouldn't have to keep answering questions. You know, typical innocent people stuff. And again, he was a cop.
Once the DNA test revealed that Rodney Reed's semen was found on Stites, he became the main suspect. His trial was rushed and his defense was unprepared — his family couldn't afford to keep their original attorney and were left with others who simply were not ready for such a case. Rodney Reed was found guilty and sentenced to death. He's been on death row ever since.
Reed has maintained his innocence, and now there is evidence that could prove it. First off, the DNA that was presented to incriminate him is no longer applicable, because the science has advanced and no longer supports the original theory.  According to Bryce Benjet, who is currently working on the case for The Innocence Project, the forensic pathologist, Roberto Bayardo, who did the autopsy, told the jury that this small amount of sperm could not have been there for more than 20 hours — 24 hours after they were found, which would put Rodney at the crime scene.
However, forensics now say that that number is 72. Roberto Bayardo has  retracted his entire testimony and said that the evidence does, in fact, suggest that there was consensual sex between Rodney and Stacey the day before, which is exactly what Rodney has said all along.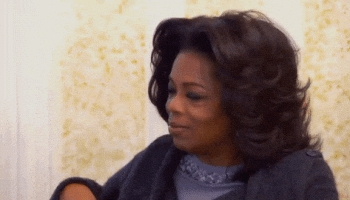 And that's not all. A belt was found at the crime site, which was ripped in half and assumed to be the murder weapon. Back when the crime took place, forensics were not yet able to test murder weapons for DNA. Now they can. And yet, this weapon has not been tested. BUT WHY.
Well, like we said, Jimmy Fennell was a local policeman, and IDK if you've heard, but cops are known to protect their own. It can't be said officially, but if there is a way to test a murder weapon for DNA evidence, and the black man on death row is begging the courts to allow it, but they are refusing, and the other suspect is a white ex-cop…yeah, you do the math. I'm no Olivia Benson, but seems like the police force doesn't want the weapon to be tested because they're not certain their fellow cop's DNA won't be on it.
So who exactly is this Jimmy Fennell guy? SO FUNNY YOU SHOULD ASK:  He's a former cop who, after this case closed, ended up in prison for kidnapping and raping a woman.
OH, INTERESTING.
And, while he was in jail, he allegedly confessed to a fellow inmate that he killed Stacey Stites. And according to Reed's attorneys, they have a sworn affidavit from this inmate that they would also like to enter into evidence. OH, OKAY. Did you think that was all? Nah. Apparently, Fennell was a raging racist (shocker) who had threatened to kill Stacey Stites before the murder occurred. In a short documentary film called A Plea for Justice (Yoooo, Netlfix, u up?) Alicia Slater, a friend and former coworker of Stacey Stites, claims that when she asked Stacey if she was excited to get married to Jimmy Fennell, she said "not really" and told her about an affair she was having with a black man, ANDDDDD expressed fear over what Fennell would do if he ever found out about said affair.

There are even more bonkers details about this case that clearly point to Fennell as the murderer, like a history of violence that came up in the case that landed him in jail, alleged witness intimidation by the local police force, inconsistency in Fennell's alibi, as well as proof that his timeline doesn't add up, cops in the original case who were later found to be dirty cops and convicted of further crimes, and more. But I simply do not have the word count for it all.
This sure seems like "reasonable doubt" to us, which should demand another trial and at the very least, take a man for whom there is even an ounce of doubt is guilty of murder off death row.
I'm waiting on the Netflix doc for this one, but in the meantime, you can sign the petition to stop Rodney Reed's execution, which is, again, scheduled for November 20th, 2019 (that's like, so soon) here.
Oh, also it was an all-white jury that convicted Rodney Reed, okay byeeeeeeee!
Images:  CBS (1), Twitter (1), Giphy (2)
The Whole Sad Saga Of Meek Mill, Explained
In a total turn of events, I am here today to report some *good* news. Truly wild, I know. Rapper Meek Mill has been released from prison on bail as ruled by the Pennsylvania Supreme Court. You know you're living in dark times when actual justice happens and you're like, "oh, wow, did not see that coming!"
Meek Mill was sentenced to two to four years in prison  for violating his probation. He has been on probation for almost 10 years after being convicted on drug and firearm charges back in 2007. The rapper has been released because the credibility of the officer that is one of the key witnesses in the case has come in to question, but let's also just talk about how it's bullshit that he could be put back in jail in the first place.
An arrest like Meek Mill's points to some of the many flaws in our broken criminal justice system. Having a person on probation for nearly a decade is essentially setting them up for failure. It's part of a larger system that disproportionately condemns men of color and keeps them oppressed and literally locked up behind bars. Probation often requires showing up for meetings with your probation officers and submitting drug tests. Show of hands who here has ever missed a meeting or been unable to pass a drug test at any given point.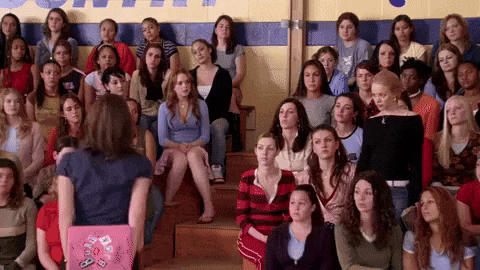 Exactly. Now imagine having to adhere to those strict rules for 10 years. All because you fucked up when you were nineteen years old. Show of hands who here was an idiot and made dumb mistakes when they were nineteen that they hope would not be seriously haunting them now.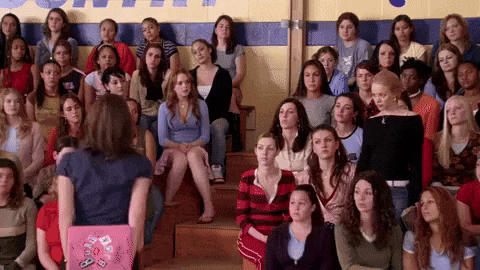 Cool. Now is a good time to point out that I was caught by the police for underage drinking and smoking marijuana when I was eighteen. You know what I got? A warning. One of the cops even laughed at my joke and told me to get home safe. You know why? Because I'm white. Tbh I'm sure it was a solid joke though, just for the record.
Anyway, Meek Mill has been caught in violation of his probation a few times. One time just for leaving Philadelphia county, others for having marijuana in his system. It's kind of hard to not leave the county when you're a touring rapper, and let's be honest, it's pretty hard to not have marijuana in your system when you're a human who lives in the world. These are not horrible offenses. They should not be able to put a man back in jail and rip him apart from his family and the life he has made for himself. Probation violations lead to more probation/restrictions, house arrest, and restricted traveling, which is what happened to Meek Mill. It's a snowball effect, leading to more and more opportunity to violate your probation. It's a lot easier to get caught doing something when you have so many restrictions, and you are a black man in America. Mill's latest violations included a failed drug test, violation of court-ordered travel restrictions, and two misdemeanor arrests: for reckless driving involving a motorcycle in Manhattan and for an alleged altercation at the St. Louis airport. These ultimately led to his sentencing of two to four years, which, as stated earlier, he has now been released on bail for. He's not entirely a free man yet, but it is a victory.

The point is that our criminal justice system is clearly broken and meant to keep a certain demographic from being free citizens. I'm now realizing I started this article by saying I had good news and then proceeded to bring you all down by telling you about how fucked up our country is. Whatever, life is a nightmare. #FreeMeekMill.
Heads up, you need to keep up with the news. It's not cute anymore. That's why we've created a 5x weekly newsletter called The 'Sup that will explain all the news of the week in a hilarious af way. Because if we weren't laughing, we'd be crying. Sign up for The 'Sup now!
Images: Giphy (3)
Who Is Remy Ma & Why Is She Beefing With Nicki Minaj? An Analysis
Between all the breakups (RIP Katy Perry and Orlando Bloom) and Oscar winners accused of sexual assault (hi, Casey Affleck), celeb gossip has been pretty fucking depressing lately. Then the beef between Nicki "Self-Proclaimed Queen of Rap" Minaj and Remy "Who TF Is That?" Ma reared its scandalous head again, and we finally have something worth talking about. Buckle up, because the Minaj-Ma feud goes back an actual, literal decade.
Let's start with who tf Remy Ma is, because she hasn't been relevant in mainstream culture since the days of Blackberries and worrying about Britney Spears. Reminisce Mackie, aka Remy Ma, is a rapper and member of the Bronx-based rap crew Terror Squad. I know that all is meaningless to you, so I'll put it this way. Remember when Fat Joe came out with that song "Lean Back" and it was played at everyone's bar mitzvah? She was the girl who did the second verse. There ya go.

Anywho, Remy and Nicki's stars were on the rise around the same time in the early 2000s. Remy had been nominated for a Grammy and won BET's award for Best Female Hip-Hop Artist in 2005—but her career hit a roadblock when she got sent to fucking prison in 2007 for shooting some chick in the stomach. Basically, don't piss off Remy Ma.
Nicki is either brave or kinda dumb, though, because she proceeded to do exactly that. In 2007, before Remy got shipped off, Nicki released the freestyle "Dirty Money." She never confirmed whether or not it was a diss track directed at Remy, but it includes the line "tell that bitch with the crown to run it like Chris Brown" over a Terror Squad beat. We don't know anything about rap, but even we can figure out who Nicki was talking about.

Remy apparently confronted Nicki at a release party, which isn't exactly starting down a path to friendship. There were also a bunch of rumors that the two were dating, which probably made things even more awk. But before things escalated further, Remy spent the next six years living out Orange Is the New Black and watching her competition get super famous and probably carving a tally of the days until she could finally fire back into her jail cell wall. 
The shade fest started soon after, with Remy Ma releasing a song with Fat Joe and my future husband, Ty Dolla $ign, called "Money Showers" in which she rapped, "Bitch claiming she the queen, what? Not hardly / Who the fuck gave you your crown, bitch? Steve Harvey?"

So here's where shit pops off: On February 23, 2017, Nicki Minaj showed up on Gucci Mane's latest track, "Make Love," with a verse directed at some unnamed lady rapper who definitely, absolutely isn't Remy Ma. JK! Nicki obviously meant Remy. Two days later, Remy Ma released "shETHER," an entire fucking song dedicated to taking down Nicki.
"You wanna see a dead body" (little kid from BoyzNdaHood voice) @nickiminaj #Barz #AndBARZonly https://t.co/KKPFlmTERL pic.twitter.com/3tA9sukLah

— Remy Ma (@RealRemyMa) February 25, 2017
Allow me to break it down for you. Before you even listen to the song, the cover is a dismembered, bloody Barbie. A Barbie, if you'll remember, has been Nicki's entire persona since, like, ever. But in case that was too subtle, the track opens with an audio clip of Nicki yelling "Free Remy." Remy then goes on to make fun of Nicki's ridiculous fashion choices and repeat the phrase "fuck Nicki Minaj" a bunch to really drive the point home. She even goes in on Nicki's ass, which is sacred territory for most of America. Basically, Remy is afraid of no betch.

Nicki's response was to Instagram an article about the low sales of Remy's last album. Clearly, she recognized this as the weak move it was, because she quickly took the post down. Nicki then Instagrammed a video of Beyoncé singing about how great of a rapper Nicki is—which like, as amazing as Beyoncé is, is still a LAME AS FUCK COMEBACK.
So far it's been 7 full days since "shETHER" dropped, and STILL no diss track or any real acknowledgment from Nicki.

Anyone who was alive during the infamous Drake/Meek Mill beef of 2015 (so like, all of us) knows that when it comes to rap beefs, time is of the essence. The longer you wait to release your clap back, the lower your chances of winning this beef are. You would think that the person who dated Meek Mill during this very beef would know this better than anyone, so it's not clear what exactly Nicki's plan is. At this point it seems like she's going to play the quiet game and just take this giant L, and honestly, we're disappointed.

Nicki's big comeback so far has been favoriting approximately a bajillion negative tweets about Remy from other Twitter users. Celebrities: they're just as petty as us!