The Best 'Bachelor' Recap You'll Ever Read: Fantasy Suites Or House Of Horrors?
Happy International Women's Day, people!! What better way to celebrate empowering women than by watching a conventionally attractive man rail three of them in one weekend? That's right: Fantasy Suites are here! If it feels weird to watch what is essentially a three-day orgy take place during the height of a pandemic—you're not alone in those feelings! Never mind that Heather probably had to undergo more testing to drive that minivan within five feet of production than any of these people will have had before they swap bodily fluids for 72 hours straight. But you know, cheers to love and all of that.
Two weeks ago, Matt narrowed his group of women down to the final three: Michelle, Bri, and Rachael. But before we get to the sex, Matt tells us he can't move forward in his Bachelor journey without first solving his daddy issues. Um, Matt, I'm glad you're working on yourself and all of that, but don't you think you should have worked on those intimacy issues before coming on a show that ends in a rapid-speed engagement? It took me and my therapist an entire year just to talk through the time the samples boy at Costco did not return my flirting, and you think one ambush is gonna cut it?
Okay, Matt is even gigantic compared to his own father. How is he so tall? He could fit his dad in the pocket of his jeggings!
MATT: You cheated on my mom and that has permanently altered the way I trust people and engage in romantic relationships.
MATT'S DAD: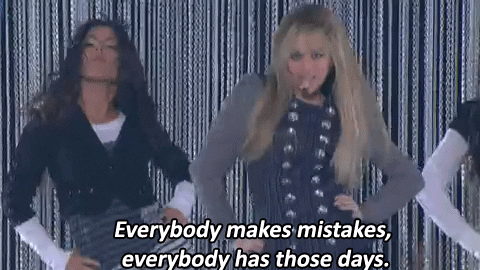 This conversation feels very… not staged. I'm shocked. Matt is being open and vulnerable. At one point he cries in the interview room. This is the most emotion I've seen out of him all season, and I'm including the time he almost killed Bri with a dune buggy.
I'm not sure what Matt was hoping to get from this conversation, but their talk ends amicably. Matt's dad says he's going to try more. Matt says he'll try more too—he'll try more to muster up the energy to pretend to want to bang those three women who are in love with him. All is right in the world.
Michelle's Fantasy Suite Date
Now that Matt got the Chuck E. Cheese thing out of his system, he's ready to make sweet, sweet love to the longest-limbed human I've ever seen. You can tell Matt is really into Michelle because he came dressed to the date wearing jeans that are actually painted on him. Matthew! Save something for the bedroom, buddy!
For the day portion of the date, Matt takes Michelle to the Pennsylvania Dutch Spa. I think this is supposed to be relaxing and romantic, a way for Matt to literally butter Michelle up before she finds out in the fantasy suite that Matt's open-eye kissing thing extends to other parts of the bedroom as well…
Okay, I've never watched a fantasy suite date before that made me this nervous for a girl's pH levels. They're pouring hot butter on each other, rubbing oatmeal into every crevice of their bodies, soaking in baths of what I assume is unpasteurized milk—this entire date is a cautionary tale my gyno told me to scare me about getting UTIs.

The more Matt and Michelle talk, the more I feel like they are pretty perfect for each other, which I'm sure means Matt will run as fast and as far away from her as possible. Michelle talks about how her parents taught her to model healthy, loving relationships. Matt says he didn't have that growing up, but Michelle still thinks he's her person anyway. I really want these two to work out. I mean, with wingspans like that, if they ever procreate their children could reform Mt. Olympus! Think of the possibilities!
More evidence that Matt is super into Michelle: He shows up to dinner showing zero skin from the chin down. Seriously, where does this man shop? How does one amass a wardrobe that consists of turtlenecks and skinny jeans and almost nothing else? ABC, I need answers!
MICHELLE: I would truly love the opportunity to get to know you better.
ALSO MICHELLE:

Michelle accepts the overnight invitation, and BOY, to be a fly on the wall when she explains this to her fourth graders in a few weeks. I'm sure little Ethan will ask her the hard questions again, like if she came or if she just moaned a few times until he stopped jabbing the walls of her uterine lining and called it a day.
Okay, why does this morning after look so tame? They're lounging on the bed and Michelle is wearing an entire outfit underneath that silk robe. The only signs of any intense ardor is a singular rumpled pillow on the ground. Like, did they lose sleep having hot sex or because Michelle taught him the song to remember all the U.S. Presidents? I honestly can't tell.
Bri's Fantasy Suite Date
Bri's up next, and she's about as confident about her place in Matt's heart as I am that I can pull off mom jeans. She was his last pick at the last rose ceremony, and thinks that might be an indicator of where their relationship ranks compared to his with the other girls. I'm not going to say this is all in her head, because the "fantasy" date he has planned for her involves hiking boots and a tent from Costco's summer sale. Like, she knows you already rubbed hundreds of dollars worth of raw milk all over Michelle's supple body yesterday, and you think she's not gonna judge that y'all's first time involved thermal underwear and a rock wedged in her spine?
BRI: You know how to pitch a tent?
I have a feeling she is not talking about where they're going to sleep tonight. No one could "pitch a tent" in pants that tight.

Oh okay, phew. Bri is allowed out of Matt's Blair Witch Project and taken on some semblance of a real date. For the evening portion he takes her to an actual dinner at a place with an actual roof over their heads. A far cry from the boiled water and power bar situation Bri was probably envisioning hours earlier.
Wow, Bri looks absolutely stunning this evening. I wish I could wear a dress like that and not have to be encased in head-to-toe Spanx or undergo some sort of structural engineering with Kim K's body tape.
Matt and Bri bond over their absentee fathers, and he is really using this same story to get into all of their pants. Like, no script change or anything from when he gave this speech to Michelle. Bold. I guess this is the least his dad could do for him. He didn't need quality time, he just needed this story to recycle in case he ever felt like getting laid.
Okay, Bri understands what to pack for a night alone with your man. The cameras cut to their morning after and she's draped in lace and silk. She's cooking breakfast with pants that have slits up to her vagine. She's pulling out alllll the stops. I just really wish I could see this for her. I think Matt is attracted to her and understands her, but they're almost too similar or something. I don't think he wants to end up with someone who has a similar family situation. But perhaps I'm reading too much into these strangers' lives.
Rachael's Fantasy Suite Date
Rachael is last this week, which I'm convinced was a strategic move on production's part so the viewers back home could watch her slowly come apart at the seams over the last 90 minutes of this episode. I will say, her crying and pouting routine is really showing her age. What? You're telling me you've never slept with a guy who's actively sleeping with other people while he's emotionally invested in you? What are you, 12? Grow up.
Rachael asks Matt how he's been, and boy, is that a loaded question. Matt can tell that Rachael is being weird and he has questions. Well, get in line, buddy, because so do I. First up: what's going on with the cut-out of that crop top? Why the belly button? Is it a Gen Z thing? Is the U-shape important? ABC, I need answers!
Okay, Rachael is being reallll pouty on this date. She freaks out halfway through their ceramics activity and pulls Matt aside to talk privately. Nothing is more of a mood killer than insecurity, let me tell you.

RACHAEL: This week is the lowest I've ever felt.
MATT: Well if it makes you feel any better, Bri had to pitch my tent for me!
Matt, she doesn't want to hear about your handjobs! Keep that stuff to yourself.
I just don't understand why Rachael is so freaked out. She just graduated college, like, yesterday. Surely casual sex is a culture she can understand!
By the evening portion of the date, Rachael has completely forgotten about the fact that Matt has swapped more bodily fluids in the past 72 hours than a Walgreens COVID test kiosk. Rachael shows up to the dinner in a hot little red number that has Matt actually licking his lips at the sight of her. Vomit.
I think he knows she's really hot and really into him and it's giving him the craziest boner. Also, watching him be so into Rachael, who (all controversies aside) is clearly the youngest and most immature out of the ladies he has left, is making me think less of him. If this is the kind of girl he wants to pursue, then he's not ready for marriage. YOU'RE A SHAM.
The Rose Ceremony
We don't even get a morning after from Matt and Rachael's date, and that's how you know the sex was good. They couldn't even tame it down for the cameras. I'm imagining Rachael staggering out of that suite, her neck raw from Matt's turtleneck chafing. It's best that footage remains in the vault, I think.
Instead, we jump straight into the rose ceremony. All of the ladies are decked out in black, which I can only assume is because they are mourning the loss of their dignity. Carry on, gals.

HOLY SH*T. Bri is going home? But she's wearing a high-neck dress! She's speaking his love language!! This is possibly the worst rose ceremony to be sent home at. Now all of America knows who gives the worst blowjobs. Plus, she left her high-powered job for this. My heart is truly breaking for her.
And that's all she wrote, kids! See you next week for the epic finale to a season that definitely wasn't already spoiled for us five weeks ago. Until then!
Images: @bachelorabc /Instagram (2); @ABC (2); Giphy (1)
The Best 'Bachelor' Recap You'll Ever Read: Off With Her Head
Gather 'round, boys and girls, for a tale as old as time: boy meets girl, boy falls for girl, boy asks girl if she… *checks notes* exchanges sex for money? And people say The Bachelor isn't a source of good wholesome fun! 
When last we left off, our favorite producer plant/mental health wellness queen, Vibrator Girl, had just let Matt in on a fun little house secret: if you put 20 women in a room together and give them nothing but time and low-calorie wine, they will find cruel and unique ways to ruin each other's lives. Case in point: Anna. Though she spent the first three episodes of the season doing nothing but giving me nightmares with those veneers, last week she decided that the best way to get a man's attention is to sacrifice the reputation of her competition over the burning flames of a sex-shaming rumor. 
You'll recall that she came up with this truly wild rumor that the new girl Brittany is one of Chicago's most elite escorts. First off, Anna, sex work shouldn't be something shameful, so even if this rumor were true, what's your point? Secondly, I'm pretty sure the validity of this rumor can be traced back to a singular Instagram DM from a Russian bot pretending to be a 21-year-old fitness influencer named Carli. I'd like to see the receipts, Anna!
The Rose Ceremony
Which brings us back to the present. It's a new week but hostility is still running high. Surprisingly, Victoria does not look completely horrible. Her hair is shiny, her makeup is flawless, and I can't even see one bra strap. There's nothing that gets you that good glow like sucking the will to live out of a twentysomething named Brittany, amiright V?
At the rose ceremony Matt gives a speech that addresses the "mob mentality" in the house. Sadly, he does not start off his speech with "hell no, I did not leave the South Side for this" and it is a missed opportunity. For shame! 
Matt pulls Anna aside to get to the bottom of this rumor, and I truly can't wait for her to explain herself. How do you spin "I'm trying to ruin a girl's life but in, like, a fun way" to a man you're also hoping to share a life with eventually?
ANNA: I'm very popular in Chicago. It's why so many people were messaging me about this girl before coming on the show.
ME: 

Hahahahaha. Okay, Anna, you gotta stop leading with the fact that you heard this information on Instagram. You're not helping your case.
Matt finally learns the nature of the rumor (that Britt is a supposed escort) and I love how aghast he's pretending to be. I'm not buying that you've never hired an escort before, Matt. I'm just not. 
PRODUCERS: *describes the definition of an escort to Matt off camera*
MATT: That's… illegal?
As Anna pleads her case to Matt, Victoria is in the process of throwing the remnants of Anna's character completely under the bus. She's like, "you know Anna was being super harmful with those comments about Brittany being an escort." Yeah, and I'm sure your comments about Brittany being a "stupid hoe" were just all in good fun!

Matt lays down the hammer and sends Anna home almost immediately. Tbh I've never been more turned on in my life. Actions actually having consequences? Matt, you're speaking my love language, sweetie. 
This rose ceremony has to be the biggest mood killer for Matt. He's just trying to get some wide-eyed kisses and these ladies are asking him to mediate the drama at their sisterhood retreat. The ladies are still not pleased with the "safe space" Matt tried to create by sending home Anna. He still needs to behead the actual snake: Victoria and her booby tape. 
MATT: And when you said Ryan was hoe for being a professional dancer—
VICTORIA: That was taken completely out of context!
To be fair, I think she said Ryan was a "f*cking hoe", so get your facts straight, Matt!
Okay, Victoria's logic is painful to me. She's got all of the deductive reasoning skills of a drunk girl trying to finagle another tequila shot out of the bartender despite the fact that her nipple is a little bit out and she can't remember the word for "shot" and keeps calling it a "baby drinks."  
I love that throughout all of this Katie hasn't owned up to sh*t. She's standing there watching the mob of mean girls devour each other whole while remaining completely untouched and I LOVE IT. She started this entire thing, and not only has she been able to keep her name out their mouths, but she managed to get rid of all her competition in the process. Ladies, we are in the presence of a queen. 
KATIE AT THE ROSE CEREMONY RN: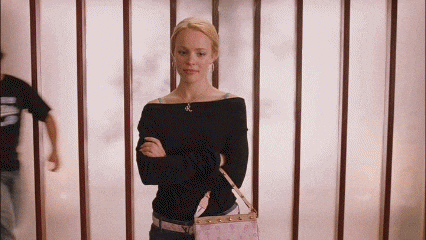 Ah, I see that Victoria is back to looking like sh*t. All is well in the world again. She shows up to the rose ceremony looking like a waterlogged mess, and I think she knows her time is almost up. 
Here's the rose ceremony body count:
Miss Puerto Rico

Mari

Lauren

…QUEEN V?!?!
Not only is the wicked bitch of the west going home, but BOY does she go out with a bang. She tells Matt that she feels sorry for him, and I just audibly gasped so loud my dog startled awake. She's like, "he didn't even say anything, he just stared at me!" and it's like, yeah girl, your entire bra was out. What else was he supposed to do!
View this post on Instagram
Wow wow wow. I can't believe Queen V is finally gone. On her way out she boldly declares that she will "never date another Matt again" and I think I can safely speak for all Matts when I say they're fine with that. Good luck though, Vicki!
Rachael's One-On-One Date
The next day is like the calm after the storm. Some girls are finally feeling safe enough to stop sleeping with a makeshift shiv under their pillows. Others are just glad they made it out of the rose ceremony with their eyelash extensions still intact. Kit tells us that she's hoping things will be "less dramatic" in the house. I really hope with Victoria gone, Kit can finally grow into the villain I always knew she could be. She just has the face of someone who tortured people at boarding school. Does she not?
Rachael gets the first one-on-one date of the week and Matt treats her to a shopping spree. Every season they do at least one Pretty Woman shopping date and it's like, what does this date even prove about your partner? That she appreciates a nice romantic swipe of your black card? That he's very into the color beige? That's not even Matt's real money! 

I mean have you ever seen so much beige in your life!!
Side note: Did Matt only pack turtlenecks for this trip? Why is he always wearing these on dates? What is he hiding under that extra fabric? TELL ME!!!
I love how a mere 24 hours before, Matt was vowing to create safe spaces for the women and now he's making Rachael walk into a room full of girls armed with nothing but her wits and 20 bags of designer clothes. He might as well have given her a paper cut and shoved her into a shark tank.  
Rachael says something about falling for Matt and it's like honey, baby, sweetie, no. You aren't falling in love with him. That's just the serotonin from the shopping trip talking! She gets the date rose and, I'm sure, a special place on MJ's hit list.
The Group Date
The big group date this week takes place on a farm where the women are instructed to do various farm tasks by a man known only as "Ty." Sketch. He's either a very strangely branded farmer or a man whose kink involves watching hot millennials ruin their hair extensions with horse feces. It's hard to tell. 
Matt takes it upon himself to remind the ladies that he's from Raleigh, NC and he's just a country boy at heart. As a person who is also from North Carolina, I can tell you right now the closest Matt has ever come to a farm animal was the time he walked through the Dixie Classic Fair. You know how to longboard, bro, you're no bumpkin! 
Watching these women ruin their gel manicures as they shovel sh*t is truly putting years back on my life. Ladies, thank you for your service. I needed this. 

JESSENIA: MJ is ~chickening~ out
Jessenia, sweetie, leave the jokes to the professionals. 
Not much else happens on the group date. Apparently mud and manure are turn-ons for Matt, because he uses this date as an opportunity to reenact some farmer porno with any girl willing to ruin her hair extensions with a roll in the hay. For the most part, though, the date focuses on MJ's reckoning. During the cocktail portion of the evening, Matt confronts her about being one of Victoria's minions. He wants to know her specific role in mean girl mob. Like, did she take part in the verbal abuse or was it more of a slut sneeze situation?
Here's the thing about MJ: I find her to be stunning, but her personality is surprisingly off-putting. She looks like she should be in a Free People ad, but then she opens her mouth and I have the immediate urge to hand over my keys and wallet so nobody gets hurt.
MJ: I heard one of you called me an antagonist?
ALSO MJ: 

Ok, she is TERRIFYING. I would not want to cross her in a dark alley. I feel like she must be hiding some booby traps in those ringlets of hers. Good luck dealing with that, ladies!
Kit's One-On-One Date
Kit gets the second one-on-one date of the week and we learn that Kit is 21. I'll let that sink in for a moment… twenty.one. That means (if my math after three glasses of red wine is correct) that she was born in the year 2000. 2000!! It should be illegal for her to be on this show. The reason she hasn't found love yet is because her brain hasn't even stopped developing! I'm pretty sure her Bumble settings caps a suitor's age off at 23! This is absurd. 
Also, I totally forgot that Kit is the daughter of Cynthia Rowley (a super famous designer). Yet another reason it should be a crime for her to be on this show. She doesn't need ABC to find her a boyfriend. Eventually someone will come along who will love her for her money. She's all set!
KIT: My life is red carpets and gold Bentleys but I just want to be a regular girl
ME, A REGULAR GIRL: I wish gold Bentleys were on my list of complaints instead of  the broken-down Hondas I have to deal with. 
So… let me get this straight. Kit's sob story is that she has… white privilege? You guys, I cannot take Kit seriously. If Matt ends up with her, I'm rioting. 
MJ vs. Jessenia
In a shocking twist, we end the week with the announcement of a two-on-one date: MJ vs. Jessenia. In one corner, we have MJ, who looks like she would write that you like anal on a bathroom stall. In the other corner, we have Jessenia, who I was not aware was a contestant until she started butchering jokes on my television screen just this evening. How did this blood feud begin? With vicious name calling (and by "vicious" I mean using terminology found in a powder puff football game). Look, I'm not a fan of MJ by any means, but this drama is sooooo petty. Who cares about this varsity/JV thing? Did it end with Olivia Benson needing to be called onto the scene? No? Then I don't care about it. 
Anyway, catch you betches next week for what I'm sure will be the thrilling conclusion to this feud nobody asked for. 
Images: ABC/Craig Sjodin; Giphy (4); ABC (1); @tvgoldtweets /Instagram (1); @bachelornation.scoop /Instagram (1)
The Best 'Bachelor' Recap You'll Ever Read: The Queen's Gambit
Welcome back, friends, to your regularly scheduled Bachelor recap! I wish I could say that the most outrageous thing to happen over the last seven days was a sexually liberated millennial brandishing a giant sparkly dildo within 20 feet of Chris Harrison, but, you know, the coup. Despite the chaos our world is falling into, I'm still here, I'm still persisting. By "persisting" I of course mean that I'm half a bottle of Charles Shaw deep and have spent the last seven days Googling pictures of Matt James' abs to keep up morale. We all do what we can. 
Last week The Bachelor started off with a bang, and I do mean that literally. Matt James spent his first two hours as ABC's leading man being utterly delightful and setting off a chain reaction of female orgasms across the country after his rose ceremony prayer. Two seconds into this week's episode and I can already tell that ABC is going to be capitalizing on that energy for this week. Before we can even transition into any dates we're treated to at least five minutes of b-roll of Matt James reenacting every hot guy dating app profile pic in one morning. He's on the Peloton, he's doing sit-ups, he's caressing his happy trail in the shower, he's walking through fall foliage, he's trying out some knits. I can only assume that a shot of him reading a devotional in only a towel will be on the agenda for next week. 
Bri's One-On-One Date

The first one-on-one date is awarded to Bri, and is it just me or do they already look like a couple? Or at least like two people who would look great together doing an unboxing video. Matt says he hasn't gone on a date in "forever" and I guess we're just not counting the month-long bacchanalian orgy that was the Quarantine Crew? Come talk to me when your last interaction with the opposite sex involves thanking your local grocery store cashier as he reaches around the plexiglass to put your change in your double-gloved hand, mmkay?
Oh, good. It seems Victoria is going to continue with this persona of a 13-year-old girl whose mother has the audacity to breathe near her in public. Carry on. 
QUEEN V:  I'm not jealous! I just, like, want that. 
YOU JUST DEFINED THE WORD "JEALOUSY", YOU IMBECILE!!! I feel as if Victoria is the kind of girl who thinks Instagram captions count as "reading." I tremble for the youth of America. 
Back to Matt and Bri's date. Matt decides to take her ATVing through Pennsylvania forestry. I'm not sure what kind of girl he thought Bri was when he was planning this date, but the head-to-toe Revolve outfit she's wearing should have been a huge indicator. Lol, Bri is equally skeptical. She's like, "I'm glad I was able to leave an impression on him after the last rose ceremony but how was that impression… mudding??" You're right, it doesn't make sense!! 
BRI PRETENDING TO LOVE THIS DATE RN: 

Okay, this date is the stuff of nightmares. Not only will she be soaking that outfit with off-brand Dawn in her hotel room's sink from now until the final rose ceremony, but he's got to ruin her hair too?? Did anyone else see him practically give her a nuggie with his muddy fist after they took a tumble on that ATV? MATT, DO YOU UNDERSTAND THE FINITE RULES OF HAIR CARE?! DO YOU?? Honestly, I feel for this girl. 
Production must have decided that was enough emotional waterboarding of the influencer for this date, because they reward her with a Matt James hot tub soak. I love when they pretend these dates are about "making connections" rather than the thinly veiled excuse to have Matt disrobe on camera that they are.
View this post on Instagram
Originally, Bri and Matt had bonded over both being raised by single mothers. Tonight, we learn that Bri's mother was actually 13 when she had her and, despite their close relationship growing up, their relationship is more tenuous now as her mother is pregnant and starting a family with someone new. This is so personal, I don't even know what to do with this information. I'm pretty sure the most vulnerable I've ever been with a guy was when I told him my favorite book was a YA romantic fantasy and didn't immediately backpedal the statement after he laughed in my face and said "no, seriously, what's your favorite book?" Damn, this girl is BRAVE. 
Okay, I do actually really like Bri. She seems super chill and like she might actually be able to articulate her thoughts in an argument. I'm impressed with how well she carries herself, especially at her age. I'm pretty sure when I was 24 I was still blacking out at bottomless brunch and letting guys feel me up in random clubs in the Lower East Side. 
The Group Date

This week 18 girls—18!!!—are on deck for the group date. I'm sorry, but that's a ridiculous amount of people for a group date. I've seen fewer girls getting packed in on a tractor for a Nashville bachelorette party. These girls are going to be lucky if Matt even says their name during roll call, let alone if they get any alone time with him! 
The women are asked to don wedding dresses for a wedding themed photo shoot, but before even half them can make it through their shoots, Chris Harrison decides to put a little twist on things. You know, if a casual fight to the death can be considered a "twist." I guess nothing says "romance" and "happiest day of your life" like gladiatorial games.

QUEEN V: I think my team is a bunch of queens and their team is a bunch of gestures.
Yeah, and that "gesture" is the middle finger, Victoria. 
They begin this demented game of capture the flag, and I've seen cleaner prison riots. MJ is over there practically sharpening her shiv, Queen V is snapping wet rags in people's faces with the full extent of her rage, and Rachael looks like she would rather die on that muddy field than lose out on any alone time with Matt. 
RACHAEL DURING THIS DATE RN: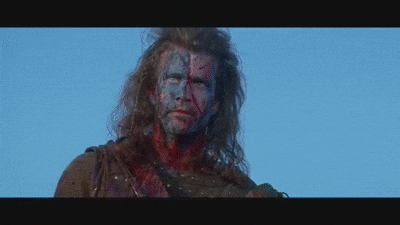 Honestly, it's hard to tell what exactly the objective of the game is, because it just looks like full-on mayhem. At some point Chris announces that the red team "wins" and we all just accept this to be true even though I could not tell you how that outcome was determined. Anything to stop Victoria's blood-curdling battle cries from rupturing my eardrums through this screen. 
The rest of the group date progresses pretty uneventfully. The high points of the evening include a sweet moment between Lauren and Matt. She tells him that she's looking for a "man of God" when it comes to her future husband. Funny, I didn't realize men of God are usually so chill with practically flashing their pubic hair every week on national television. Low points of the evening include literally any frame with Queen V in it. At one point she calls Matt a "prize" and then looks at him like he's a tiger she considered bidding on from the Tiger King park's eBay page. 
QUEEN V: *opens her mouth once*
MATT: Can I take you back upstairs?
AHAHAHAHAHA. Honestly, never in Bachelor history have I seen the lead escort one of the girls out without being interrupted first. Conversation with her must feel like it's own ring of Hell. 
View this post on Instagram
I mean, his eyes say it all. 
Sarah's One-On-One Date

Sarah gets the second one-on-one date of the week, and I'm a little shocked there's not a second group date. I guess after watching an angry mob of his would-be-wives perform illegal wrestling moves in a mud pit, Matt had seen enough. 
Here's another date that's straight out of one of my anxiety-riddled nightmares. Matt decides to test Sarah's trust in "the process" by seeing if she'd willingly climb into the world's jankiest airplane. They aren't even properly shut in! It's all open air! I've seen rural carnival ferris wheels that have more safety precautions than this contraption! 
Sarah's like, "this is a first date for the books!" and something tells me that the craziest date she'd ever been on prior to this involved half-priced fondue night at The Melting Pot.
Okay, can we stop labeling people a "slow start" just because they don't want to go public with their deeply personal sh*t? I'm all for people being vulnerable, but you shouldn't be penalized for not baring your entire f*cking soul to a person you've known for all of three hours on national television. I barely want to give a guy my last name after a first date, let alone launch into a detailed account of my intimacy issues. 
MY ROOMMATE: Is he wearing another turtleneck?
ME: He loves a turtleneck.
MY ROOMMATE: I wish he would unzip it a little bit… 
Don't we all!!
And as it turns out, Sarah does have some deeply personal sh*t that she seems less than forthcoming about sharing on national television. We learn that Sarah's dad was diagnosed with ALS a few years back and his health has been progressively declining ever since. She even quit her job as a broadcast journalist to be his caretaker. Considering I still throw a fit when my dad suggests I pay for my car insurance, I can't imagine what she's going through. Matt takes all of this news in stride and asks what he can do to be a better partner for her. I'd say for starters he could get rid of the 25+ other women he's dating, but it was sweet of him to ask all the same!
For her honesty, Matt rewards Sarah with the date rose. Honestly… I don't see any sparks between the two of them, but it's not like he could send her home after an admission like that. I'm interested to see how long she stays in this game. 
The Rose Ceremony
Going into the rose ceremony tonight, there are still half a dozen girls who didn't get any date time with Matt this week. Oooh. While I'd love to spend an appropriate amount of time talking about this or even swooning over Abigail and Matt coming up with their own secret code signals, I think we have to talk about the main event of the evening: the showdown between Queen V and Marylynn. 
First, I'd like to say that Marylynn is an easy target. You don't have to be an "empath" to see that she's the weak one in the pack. She starts off the cocktail hour by crying to Matt about her insecurities. He does his best to placate her. And by that I mean he picked a random decorative flower off the nearest coffee table and said it was for her. Smooth. 
Victoria sees Marylynn experiencing an ounce of happiness and does a truly amazing job at sabotaging it. She tells Matt that Marylynn was "bullying" her, so much so that she was forced to sleep on the couch. Technically she did sleep on the couch, but it was less because of any sort of altercation and more because she got too drunk and wanted to give her roommate the cold shoulder, much like my dog does after I watch this show every Monday night. 
I think her story would be more believable if she didn't show up to the rose ceremony looking like she shot herself with a tranquilizer gun first. Girl, you look a MESS. Not only is her eye makeup a straight-up crime, but TSA would flag her for those bags under her eyes.
View this post on Instagram
Okay, Queen V is UNHINGED. Like, what deserted island did ABC find her on? Marylynn attempts to apologize to Victoria, only to be SHUT DOWN by a woman with half her bra falling out of her dress. Can you imagine? I think if I were Marylynn and someone asked me how this feud started I would just gesture wildly to Victoria. I mean, whose account of events seems more trustworthy? Marylynn's or a girl who looks like she was the result of a SheShed seance gone terribly wrong?
Before we can find out who will be the last girl standing at the rose ceremony (spoiler: it has to be Victoria, sorry but she's contractually obligated to be in at least five episodes, mark my words), things come to a sudden halt when Sarah stumbles off stage. She dramatically whispers "I'm seeing stars" before a production intern screams to get a medic. Did she have one too many vodka crans during the cocktail hour? Did Queen V discreetly shoot her with that tranquilizer gun? Only time will tell, my friends! Until next time!
Images: ABC / Craig Sjodin; ABC (2); giphy (3); @shesallbach, @bachelornation, @tvgoldtweets /Instagram (3)
We Got A First Look At Matt's Season Of 'The Bachelor' And We Have Questions
We're in the midst of a busy time for Bachelor Nation, and it didn't come a moment too soon. After months of being force-fed third-tier Bachelor content (first it was Listen To Your Heart, followed by the 12 minutes of throwback content stretched into 30 hours that was The Bachelor: The Greatest Seasons — Ever!), things are finally back on track. Clare Crawley found her one true love, Tayshia's season of The Bachelorette is in full swing, and last night, ABC gave us a sneak peek at Matt James' season of The Bachelor. It's all finally happening.
Matt's season premieres on January 4th, and while that sounds like it's a long time from now, it's less than eight weeks away. Tayshia will have to hurry it up, because come 2021, we're shifting our focus to scenic… Pennsylvania. While The Bachelorette opted for the California desert and they're basically just having every date at a different swimming pool, The Bachelor filmed at Pennsylvania's Nemacolin Woodlands Resort, so for the first time ever, we're getting The Bachelor in the woods.

Okay, so we're not actually like, in the woods. As you can see, the hotel is still fancy AF. We get a glimpse of the classic limo entrances, and already this place looks way more grand than Clare and Tayshia's desert oasis. Even the Bachelor mansion doesn't have an entrance staircase like that! Nice to see that ABC has literally rolled out the red carpet for this season. They show us a handful of women stepping out of the limos, and while I'm not bothering to look up anyone's name yet, I'm already rooting for the woman in the white dress who trips up the stairs. A relatable queen.
From there, ABC cuts directly to the money shot. Matt James, shirtless, walking through a field of grass directly toward the camera. Whoever was in charge of getting this footage, please drop your Venmo in the comments so I can thank you properly for your service.

We also get several quick flashes of him making out with various women, and at least a few of them are in one of those rustic wooden hot tubs—I'm loving the fall vibes already. Matt also tells Chris Harrison that he's never been in love before, to which Chris replies "my job is to change that."  Really Chris? I haven't seen his contract, but I'm pretty sure his job is to show up for 45 seconds each episode and make sure no one's checking into the fantasy suite too soon. He's no Millionaire Matchmaker, that's for sure.
There's a lot to take in during this brief preview, but my favorite shot is from what appears to be the cocktail party on the first night. I don't know what this camera angle is, but it looks like they pulled it from one of the hotel security cameras and just decided to use it in the show. Also, why is there a massive fish just lying on the table, and a naked statue/mannequin in the background? Maybe this hotel isn't as fancy as I thought?

Overall, this preview doesn't give us much context for what's actually going to happen on the season—though it does give us a lot of vocal fry—but the excitement level is still high. Of course, Matt's casting as the first Black Bachelor is an important, long-overdue milestone for the series, but he I just feel like he's going to do a good job (and that prediction is only 50% based off that aforementioned abs shot). Also, the women look gorgeous, and I can't wait to find out more about them—and by that, I mean to find out what job descriptions they've come up with that are just clever ways of saying "aspiring influencer."
Here's the full preview video—January can't come soon enough!
View this post on Instagram
Don't miss out on anything happening in Bachelor Nation. Subscribe to our weekly newsletter here. 
Images: ABC/Billy Kidd; bachelorabc / Instagram
Matt's 'Bachelor' Contestants Are Here & We Have Thoughts
After nearly seven months without new Bachelor content, our frenemies over at ABC are finally giving us what we need to survive. Clare's season of The Bachelorette premieres next Tuesday, and last week, we were blessed with the full bios of the 31 men competing for her heart (and then Tayshia's heart, allegedly). I'm still grappling with  the fact that I need to make room in my brain for another Tyler C, but Mike Fleiss & Co aren't done with the surprises just yet.
On Monday, as they've done for the last several seasons, ABC gave us a first look at the women who may be competing on Matt James' upcoming season of The Bachelor, which is filming in a bubble in Pennsylvania. There are 43 women on the list, so by "may be competing", I mean that around a dozen of these women will mysteriously disappear by the time we get the full cast bios in a few months. Sorry to those women; they'll have to find another route to their dream influencer careers.
Until we know a bit more about these women, we'll hold off on our full contestant breakdown, but for now, there are a few who we absolutely need to talk about.
Kit, 21

At 21 years old, Kit is the youngest of the group, and I have questions. Matt James is 28, and I can't be the only one who's a little skeeved out at the idea of a man in his late 20s dating someone who had her college roommate take her pic for The Bachelor on the porch of their sh*tty off-campus house. But age aside, this is just a terrible photo. Like, what is she doing with her foot, why is she holding a random tote bag, and why can I see the reflection of a car (and the person who took the photo) in the window? Why do I feel like she had to crop this so you couldn't see her red Solo cup? Sorry, but I have no interest in Bachelor contestants who are currently in sororities.
Amber, 30

I don't know what it is about Amber, but I'm getting distinct villain energy. Maybe it's the intense fillers. And the fact that her name is Amber. This girl is going to have no problem stealing Matt every second she gets, mark my words.
Sarah, 24

Is it just me, or is Sarah serving some serious Alexis Rose vibes? Love this journey for her. But actually, Sarah is from San Diego, and I feel like she's the kind of woman who goes rock climbing for fun, which I find very intimidating. 
Victoria, 27

WHERE ARE THIS GIRL'S SHOES? She's just sitting in a field of grass (or wheat, IDK, I'm not a farmer) completely barefoot? Commenters on Facebook are calling her a "typical country girl", but this girl says she is from NEW YORK CITY. Now I've got to wonder if Victoria is even from Manhattan at all, or if she's from a suburban town in Jersey that she tells people is "just outside the city".
Rachael, 24

I just feel the need to point out that for her headshot for The Bachelor, Rachael decided to wear a cardigan as a shirt and only button the top button. That is a choice, and one I respect, because it tells me that this girl has no shame and nothing to lose. She WILL be an influencer when this is all over, and nothing can stop her from reaching that goal.
Kaili, 26

I know nothing about Kaili, but based on this photo alone (specifically the hair), I'm betting that she's this season's pageant queen. Every season has at least one, and that fresh blowout screams Miss San Diego. If Kaili hasn't actually competed in pageants, I still expect her to bring the same energy to the house, meaning her answers will be a little too polished, and she'll do anything to win. Will she fall in love with Matt? Probably not, but she's more concerned with crushing the competition.
Matt's season doesn't premiere until 2021, a concept so intangible and faraway that I feel like it may never come to pass, and we don't even know how many of these women will end up on the season, so don't worry too much about learning their names right now. Instead of learning the difference between Serena C and Serena P, focus on the 31 random dudes that are going to be on your TV starting next week. Truly, this is the serotonin boost we've all been waiting for.
Don't miss out on anything happening in Bachelor Nation. Subscribe to our weekly newsletter here. 
Images: Craig Sjodin / ABC; The Bachelor / Facebook (6)
Matt James Becomes The First Black Bachelor In The Show's History
As much as we love talking about The Bachelor, it's no secret that the franchise has some major issues when it comes to diversity. As it's been discussed far and wide, The Bachelor has never done an adequate job of promoting diversity and racial equality across its shows. From a lack of diversity on screen (just one Black lead in FORTY seasons), to repeatedly casting people with a history of insensitive social media behavior, these issues have been around for a long time, and ABC is finally starting to addressing them, beginning with their announcement today for the next Bachelor.
Earlier this week, a Bachelor Diversity Campaign was launched, along with a petition that called on ABC and Warner Bros. to take 13 specific actions to address the issues within the franchise. The petition has garnered over 85,000 signatures in less than a week, and today demand number one has officially been met. On Friday morning, Matt James was announced as the next Bachelor, becoming the first Black man to lead the show in its 25-season run.
View this post on Instagram
This morning, Matt James appeared on Good Morning America, where he was introduced as the next Bachelor. James, who is best friends with Tyler Cameron, was initially cast as a contestant on Clare Crawley's allegedly-still-happening season of The Bachelorette, but after they butted heads publicly on Twitter, maybe it's for the best that he'll be skipping that.
Of course, it's exciting to see a Black man at the helm of The Bachelor. It took way too long to arrive at this moment, and for once, ABC did the right thing. But make no mistake, if the network is serious about addressing the issues within the franchise, this needs to be the beginning of the changes. In a statement, Karey Burke, the President of ABC Entertainment, said, "We know we have a responsibility to make sure the love stories we're seeing on screen are representative of the world we live in…we will continue to take action with regards to diversity issues on this franchise." Burke added, "we feel privileged to have Matt as our first Black Bachelor."
In an interview for GMA, Rachel Lindsay cautioned against celebrating ABC for putting "a band-aid" over the larger issues, saying that she wants to see larger changes like producers of color and leads that are "interested in dating outside of their race."  In his GMA interview, Matt James agreed that his casting is "a step in the right direction," and that he hopes to be the first of many Black men in his position.
FIRST ON @GMA: The new @BachelorABC is Matt James.

Season 25 of "The Bachelor" is scheduled to premiere in 2021. https://t.co/c1NVcVkkpS #TheBachelor #BachelorNation pic.twitter.com/VEpDJMIlR2

— Good Morning America (@GMA) June 12, 2020
Bachelor Nation spoke out loud and clear, and ABC was forced to listen. But there are still 12 other points on that petition that also should be addressed. Will we get a diverse cast? Will ABC commit to thoroughly vetting their contestants, so we don't have known racists appearing on their shows? Will they commit to fostering an actual conversation around diversity on their shows? Hopefully, yes! But we don't know any of those things yet, so today's announcement should be seen as an important milestone, not the final destination. That's the whole thing about being an active ally—there is no final destination, but you can always keep going in the right direction.
Don't miss out on anything happening in Bachelor Nation. Subscribe to our weekly newsletter here.
Images: ABC/Craig Sjodin; bachelorabc / Instagram; gma / Twitter