The Best 'Bachelor' Recap You'll Ever Read: Justice For Dildo Girl!
Well, well, well, what do you know? Another Monday come and gone where instead of doing the laundry that's been piling up on my floor, threatening to swallow my dog whole, I'm instead chained to my TV, investing what's left of my time, energy, and life force into a man whose entire personality is wrapped up in his ability to wear a turtleneck. This is truly my cross to bear. 
The 2-On-1 & Rose Ceremony
Last week, we left things off with the introduction of a 2-on-1: MJ vs. Jessenia. As a reminder, MJ has not put on concealer even once during her entire stay in Pennsylvania, which tells us that she has absolutely nothing to lose going into this fight. Then there's the fact that she's, ya know, terrifying. Matt might not have a choice about who he's going to eliminate. Once MJ gets through with her, I'm willing to bet the only things left of Jessenia will be hair extensions and body glitter. 
Jessenia tells Matt that MJ is the last of Victoria's gang of middle school bullies. She says that everything MJ does comes from "a place of malice," to which Matt responds, "that's a bummer." A BUMMER?! A bummer is when you accidentally step in gum, not when you find out the girl you want to bang likes to spend her free time stealing people's lunch money and giving swirlies. 
View this post on Instagram
Honestly, things are not looking good for Jessenia. For one, who even is she? Has she been on this show for the last six weeks? I couldn't say. Also, MJ defending her actions rn sounds a lot like me not apologizing for bad behavior after a blackout. "I'm mentally and emotionally exhausted and now I'm having my character attacked. Also, I left my card at Papaya Dog so I'm a little fragile, okay?!" 
MJ: I had a weak bitch moment, but now I'm back.
Okay, I didn't realize MJ was a goddamn poet. Brb just going to change my last will and testament to include the stipulation that this phrase must be written on my headstone. The voice of our generation, people. She should be a motivational speaker.
Jessenia's like "you know what Meredith" and I'm f*cking dead. She brought out the first names!! She means business now. Next, the hoop earrings come out. 
You can tell Matt just does not care about this feud. He created a safe space for the women last week! What more do we want from him?? Also, I imagine that when Chris handed him the date card for this, he was like, "a 2-on-1 with who and who??" I mean, he probably remembers MJ for her hair, but Jessenia he definitely only managed to recall because an intern held up a cue card with her name on it. 
Oh WOW. Meredith goes home?? I'm shocked. There aren't even any words exchanged between the two on her way out, just exaggerated eye-rolls during her last camera confessional in the limo. Makes you long for the days when 2-on-1's ended with a girl being stranded on an island realizing she's gonna have to Castaway her way home.

#tbt
Back at the rose ceremony, Matt decides to forgo the rest of the cocktail hour entirely and head straight into eliminations. The girls hear this and act like Chris Harrison just told them that they'll need to sacrifice grandma at the rose ceremony if they want to make it to next week. Girls! This is not that serious! God, I wish the things that were "emotionally draining" for me were cocktail parties. You know, instead of small things like my potential unemployment, a global pandemic, and dying alone. 
Here's the body count from tonight's rose ceremony:
Lmao, I love that Ryan won't leave. She's still lined up with the other girls hoping Matt won't notice if she blends into this crowd of tulle and hairspray. Nice try, girl! I will say it's that kind of psycho energy that lives up to our namesake. Well done, Ry. Well done.  
Thank You For Your Feedback
I can already tell that production is going to spend a stupid amount of time this week trying to stir up drama between Katie and Serena C. Why? I guess with Victoria gone and Matt proving that a spoon has more personality than him, they needed to do something for ratings. That said, coming after my girl like this certainly ain't it.
Here's how the drama started: At the rose ceremony, Serena was pissed that she didn't get any alone time with Matt so she blamed it on… Katie? This culminated in a screaming match between the two the next day and Serena whispering "sex positivity" like someone who has only ever faked orgasms, including with herself. Honestly, I have nothing to say about this fight. Katie is perfect and at the end of the day she'll be fine. Meanwhile, Serena is being held together by eyelash glue and not much else. 

THE QUEEN HAS SPOKEN. GOODBYE. 
Pieper's One-On-One
Before I even dive into this date I would just like to have it on record that Pieper's mother should be reimbursing me with hazard pay for having to type out "PIEper" so many times in this recap. That is not a correct spelling of a name, this is a form of wartime torture.
Matt picks PIEper up in the dead of night and, god, is that ANOTHER turtleneck?! What is he hiding under there? I feel like at the end of the season we're going to learn Matt was the woman in that scary fable English teachers always made us read growing up. You know, the one who had to wear a choker necklace at all times or her head would roll off her neck? It's the only reasonable explanation for all the turtlenecks!!

Matt walks PIEper through some sketchy woods and and it's like, is murder the activity for today's date? Are they going to compare serial killer documentary notes and see who knows more about disposing of a body? Because I could get behind that…
Matt pulls a lever from behind some shrubbery, and an entire carnival lights up. Okay, there's no way that lever turned all of that on. I'll suspend disbelief for a lot, BUT NOT THAT, ABC. Also, I hate carnivals on principle, so I'm already not loving this date. They're like, nuzzling noses and all I can think about are the toothless sex predators who usually run those machines. Ah, the ambiance.
View this post on Instagram
This date is generically cute and so are Matt and PIEper as a couple. We learn that PIEper's issue is that growing up her mother didn't say "I love you" enough to her. So, she was given not enough positive affirmations, but far too many vowels for one name. The horror. 
PIEper gets a rose and a personal country concert that literally no one asked for. I'm not sure who I feel more uncomfortable for rn: PIEper as Matt tries to get to third base with her in front of God and Temecula Road, or the band for actually having to come out of quarantine to sing to a crowd of two horned-up Instagram stars. It's a hard no from me all around.
The Group Date

This week Matt really wants to focus on his connections with the women. So, naturally, his first thought was bowling. Okay, I really can't get over how much better this resort is than La Quinta. Everything at La Quinta was like, "we could… have a pool party?" I mean, is this an activity more appropriate for nannying when the weather is sh*t then as a romantic outing with a harem of women? Absolutely. But at least it is an activity. 
Of course this date is not just something the producers thought of to torture Kit's delicate sensibilities (you know she asked production if she could get bowling shoes with the red bottoms). The women are also going to be pitted against each other for our entertainment in the hopes of winning some alone time with Matt.
CHELSEA: I expected there to be a twist but not the twist they use literally every week.
Yeah, girl. It's wild how that shakes out. 
View this post on Instagram
Despite Chelsea being very thrown off about the "twist" her pink team manages to win. Now that I'm seeing Chelsea and Michelle stand next to the other girls, I'm not surprised they landed the W. Michelle's arms make Michael Phelps' look stumpy. I mean seriously how tall are these girls? I feel like they could hold a magnifying glass over me and watch me sizzle on the sidewalk, they're so tall. 
Matt has not the heart to send the losers home without any alone time. Rachael's in that group and he really wanted to suck face with her later. No, the blue team is allowed entry to the premises but their punishment is having to compete with Chelsea in her little lime number while trying to create sexual energy out of a bowling uniform. Good luck, ladies!
Nothing else of note happens on the group date. Serena P tells Matt she's falling for him and Chelsea tells Matt she's falling into a pit of anxiety. Romantic! Somehow Michelle comes away with the rose.
Katie's One-On-One
Our queen, Dildo Girl, gets the final one-on-one date of the week. Wow, what a fun sentence to write. Makes the massive loans for that college degree all worth it. Matt pregames his date by playing pool with Tyler C. He wants advice from someone who has done this before.
MATT: I've seen this process work for Tyler and I want it to work for me. 
Um, how did this process "work" for Tyler exactly? He didn't find love! He came in second! If by "work" you mean that he got to bang Gigi Hadid and club hop with Kylie and Stassie, then yeah, I guess you could say this process "worked" for him. Is that how you're measuring success these days, Mattie?

Matt tells Tyler about Katie's "cactus sized vibrator" and it's like… that vibrator looked pretty normal sized to me? Please tell me you're not one of those guys who gets weird when a girl brings a little extra help into the bedroom. How else do you expect her to cum? From, like, you and your sexual prowess? Lol. That's cute, sweetie.
Also, hearing their tinkling little laughs is giving me PTSD from watching that video of the two of them cackling over comments body shaming Victoria. Watch what you say about my girl Katie, boys. 
Ah, I see Tyler C is not only here for his "success story" but rather to serve as eye candy for the audience back home. ABC really understands their base, then. Matt invites Katie to help him torture his friend during his spa day, and I'm guessing this is the part where we're all supposed to see that Matt has a personality?? Honestly, I've seen scarier pranks in a middle school girls locker room. 
Watching Katie and Matt snicker over the masseuse calling Tyler "Kyler" is making me a little sad, because I just don't see this for her. I'm getting a lot of buddy vibes here. 
As we transition into the cocktail portion of the evening, I'm worried Katie doesn't realize this is a one-on-one date. Why does she look like she's going to a work dinner where she'll have to fend off advances from the older partners? She's wearing a puffer coat, for chrissakes! I've dressed sluttier to a 10am status meeting. Come on girl, show some cleavage at least!
Their dinner feels… bland. And I hate saying that because Katie is my QUEEN but I just don't see it for them. Matt feels the same because he sends her home before they've even had a chance to "cheers" to love. I mean, he does pick up the rose first and dangle it in front of her face like an asshole, but eventually he gets to the part about sending her home. Katie, I'd like to thank you and your cactus-sized vibrator for your service this season. You will be missed. 
The Return of Heather
Earlier this episode Heather Martin (little miss never been kissed from Colton's season) rolled up HOT to the substitute Bachelor Mansion. And by "hot" I mean in a rented minivan that had major bible study carpool energy. 
HEATHER: Hey Chris! Do you think you can tell these guys to let me in? It's me! Heather!!
CHRIS HARRISON: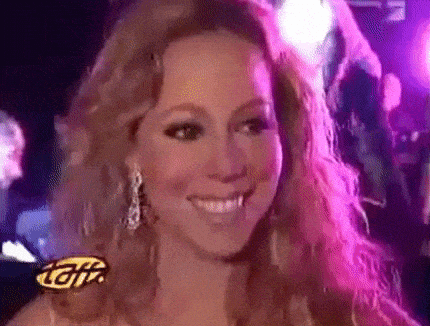 I love that Chris is like, "I'm not sure if you heard but we're in quarantine over here and I saw you shot-gunning Lime-A-ritas with Hannah B at Venice Beach on IG last Saturday, so I can't really let you in." Way to hold your ground, Chris! 
Heather tells Chris that even though she's never met Matt James in person before, her bestie Hannah B says they'd be perfect for each other and so she just had to drive across the country in the middle of a global pandemic to see if Matt is better at closed-mouth kisses than Colton. Well, when you put it like that, Heather, that doesn't sound deranged at all! 
View this post on Instagram
Production puts Heather in quarantine and spends several moments throughout the episode "checking in" on her. Heather seems like the kind of girl who got one "you're hilarious" comment on a TikTok, took that feedback, and f*cking ran with it. It's the only explanation for the comedic atrocities happening on my screen rn. Haven't you embarrassed yourself enough, Heather?
Eventually, Heather is allowed out of her cage and arrives at the substitute Bachelor mansion in her minivan (seriously, this is giving me so much life!!), dressed like Bridal Barbie. My favorite part about her entrance is when she couldn't figure out how to open the revolving door. She, like, paws at it for a second and then looks around for help before a cameraman finally takes pity on her and helpfully mouths "push." I mean, if the other girls are feeling so threatened by her all they need to do is dangle a shiny object in front of her and back away slowly. That'll keep her distracted for hours. 
Matt is trying to play it like he's never seen Heather before in his life, but he is being wayyyy to touchy-feely with his hands. Like, do strangers touch each other like that? The touching is very familiar. 
While Matt deals with Heather, the rest of the ladies are busy filing their manicures into shivs in the lobby. They are pissed. Serena C's eyelash extension is pulsing with fury, Serena P is butchering her adjectives. Things are about to get rage-ful, folks! See you next week!
Images: ABC/Craig Sjodin (2); Giphy (3); @bachelorabc /Instagram (1); @reality_hoes_ /Instagram (1); @bachelor.tea /Instagram (1); ABC (2); @mattjames919 /Instagram (1)
The Best 'Bachelor' Recap You'll Ever Read: 50 Shades Of Please Stop Talking
I think I speak for all of us when I start this recap off by saying: OFF WITH HER HEAD!!! I am, of course, referring to Queen Victoria. (Not the matriarch of the most famous royal bloodline in history, but the matriarch of slob kabobs. You get it.) Thus far on The Bachelor we've been treated, and what a treat, to two episodes that are entirely too Victoria-content-heavy. Normally, I quite enjoy a villain. The manipulation, the pettiness, the drunkenly slurred insults—you could say that I see something of myself in them. But it's almost insulting to suggest that Victoria, of the black bra straps and smudgy eyeliner and puffy under eyes—that Victoria—is a threat to anything other than the tenuous grasp I have on my sanity. But alas, I saw production put a wig on a mop and call it a "ghost" on a haunted group date last season, so there's really no limit to how far they'll bend reality for the success of a plot line. 
Which brings us back to the rose ceremony! When last we left off, Queen V had set her sights on annihilating the weakest link in the group: Marylynn. To be fair, she did choose her mark well. Marylynn seems like the kind of girl who apologizes if a stranger sneezes across the street. Victoria, meanwhile, is the kind of girl who would cut a girl's brakes if she were running against her for Alpha Delta Pi social chair. Mar Mar really didn't stand a chance. 
Okay, I forgot about the Sarah fainting thing. It seems the girl has been watching a little too much Bridgerton. That's a total Lady Cowper move. I love how the medic is all "do you need oxygen?? A hospital??" and she waves him off like she's good with just a few hits of Matt's cologne. Yeahhh, I'm starting to think this was less about Sarah feeling a little lightheaded and more about Sarah feeling a little manipulative. 
Honestly, I've never seen a room so quickly and thoroughly decide to forgive one villain and revile another. I guess all the prayer circle Jesus talk is reserved for asking God to forgive your sin of eating carbs before 11am, not wishing a girl who's already face-planted once this evening extensive bodily harm. Got it. 
KHAYLAH: Do I feel bad for Sarah? Yes. Of course. But also…

WHAT. HE GIVES VICTORIA THE ROSE?! She legit looks like she showed up to the rose ceremony hungover after a 10-day bender that involved several bar fights and zero sleep. How could he pick her!! I would love to hear Marylynn's take on all of this. No, seriously. I've heard leaves rustle at a higher decibel than how she's talking directly into a mic rn. 
The Group Date
Today's group date theme is "get uncomfortable",  which is funny because is that not also the tagline of this franchise? I mean honestly, what's more uncomfortable than the entire premise of this show? I'm sorry, but a man dating 30 women at once? And each "date" involves a scenario that is either mildly pornographic or offensive to some cultures/religions/etc.? In any other world this would be grounds for a Special Victims Unit investigation at the very least. 
Ah, I see the real reason for this date. It's a shameless plug for Chris Harrison's "erotic" romance novel! I love how Matt asked for "uncomfortable" and Chris Harrison immediately thought of the content of his book. At least he understands his own writing! 
The ladies are told to write an erotic next chapter featuring themselves and Matt James. Not only will this be an exercise in creative writing, but they will also be doing a public reading of their work just in case physically writing the words "moist for you" wasn't punishment enough. Tbh, I truly can't wait to hear these girls (who were saying the Lord's Prayer but a week ago!) now go into public and excruciating detail about all the things they'd like to do with Matt James' penis. It's about to go from "our father who art in heaven" to "daddy can I" real f*cking quick.

As I anticipated, this is a train wreck. I've never felt more uncomfortable in my life. Matt keeps saying how proud he is of the vulnerability these girls are displaying, but my idea of vulnerability does not involve turning the comments section of an OnlyFans post into a seductive Haiku. It just doesn't. Kit starts talking about fingertips down her spine, Dildo Girl looks like she's a minute away from busting out her X-rated Harry Potter fanfic for the occasion (she totally looks the type, don't lie!), and Victoria's has more redactions than one of Trump's tweets. I'm pretty sure the college creative writing degree in me just shuddered in disgust. 
No one walks away from that date feeling more confident than Dildo Girl. A sex positive date that involves honest conversations with your partner (and the 29 other authors of his "special stories") about sexual pleasure? If she doesn't shine on this date, then there's truly no hope for her. 

Dildo Girl, riding off a high from saying the word "pussy" on stage and not even giggling a little, gets about three minutes to bask in Matt's praise before Sarah shows up to crash the group date. GOD, SARAH, CAN YOU LET THE GIRL HAVE HER MOMENT? She doesn't even have a name on this franchise yet! Her face is still synonymous with a Spencer's gag gift! Poor Dildo Girl. This all just feels needlessly cruel. 
All right, I don't love that Matt is entertaining this. As far as I can tell, Sarah crashed the group date because she was feeling anxious… that he was dating other girls… on The Bachelor? 
SARAH: It's just that you're dating all of these other girls at the same time as me…
MATT AND ALL OF AMERICA RN:


Don't act like you've never watched The Bachelor before, Sarah! This isn't some newfangled plot line shocking the nation. Mike Fleiss has been peddling this show's demented format since before you were born. Seriously, you're killing my vibe. Go home. 
Sarah leaves the group date and is only just able to narrowly escape being sacrificed on an altar by Victoria and her mob rule. The ladies are not happy. I'm sorry, but what did Sarah expect? Girls get mad when you use the same IG caption as them, let alone steal their five minutes of allotted alone time with their boyfriend. 
With that in mind, I now declare the winner of this group date to be Dildo Girl. I mean, she's not technically the winner, Matt ends up giving the group date rose to Rachael, but in my eyes she deserves a standing f*cking ovation. Not only did she stand up to Sarah, but she also made sure the time she managed to wheedle out of Matt was as awful and awkward as possible. I genuinely didn't think she had the balls. I'm so proud of her I might even start using her real name in these recaps! Lol, I know. I shouldn't get too carried away. 
View this post on Instagram
Serena P's One-On-One Date
Serena P gets the one-on-one date this week, and I can't believe there are so many Serenas on this season that production needed to differentiate them by using the first letter of each of their last names. Are the girls so young now that their moms were big Gossip Girl fans or something? Where is this coming from? 
For their date they go on a romantic horseback ride. It's all very Sandals honeymoon meets PA quarantine. I guess I'm just impressed that this season ABC has been able to come up with dates that don't involve the camera crew papier-mâché-ing background sets together before the couple shows up. The bar is so low. 
Serena P seems like a real human being. She's being flirty but in a way that doesn't feel airbrushed or like she's reenacting jokes she saw on TikTok first. Do I think they like each other? Eh, I wouldn't go that far. I can't say I'm really sensing any chemistry. Like, if this were the real world he would probably bring her as a date to company happy hours or text her during daylight hours, but would definitely ghost her the first time she asked "what are we?" Ya know? These are the vibes he's giving off.

Their future is so bright.  
Okay, Matt talking about his spinster mother feels like a personal attack to my character. He's like, "I worry she's going to grow old and die alone." Well what would you have her do, Matthew? She's already a single mom and now she's got to explain to future dates that, no, her son doesn't have a sex tape per se. He just had fantasy suite dates. THE WORLD IS TRASH, MATT. LEAVE HER BE. 
Matt gives Serena the date rose, which isn't really surprising. What is surprising is that Sarah didn't manage to infiltrate their date somehow by pretending to be a piece of shrubbery in the background. 
View this post on Instagram
The Sarah Show
Sarah has had quite the storyline this week. Here I was thinking that last week's rose ceremony would go down like Scar's last stand in The Lion King with Queen V and her exposed bra straps going down in a fiery blaze after being devoured alive by the hyenas she thought she'd had in line. And yet! She still lives! Not only is she still on this show, but Sarah—fashionable, heartbreaking sob story Sarah—has taken on the role of being the f*cking worst. 
After crashing the group date, Sarah puts herself on a 14-day quarantine. Not like a CDC-recommended quarantine, she's still going to dress cute and see people, just if anyone she doesn't like asks, she's going to say she's not feeling well and it's best to stay away for safety reasons. You know, like how they do it in LA.
Meanwhile, sensing he has a mutiny on his hands, Matt tries to apologize to the women for Sarah's antics at the group date before his one-on-one with Serena P. He isn't even able to get out an "I'm sorry" before asking where Sarah is AND THEN GOES TO TALK TO HER INSTEAD OF FINISHING HIS APOLOGY. This is a straight-up Clare move and I'm disappointed in him. 
The women are PISSED. They're starting to question if they can trust Matt with their hearts (lol they can't) and Matt's only excuse is that he doesn't "know how this all works." Nope. Not good enough. You absolutely know how this works. If you have working eyes and ears and were born after the year 1975, you know how this works. Not to mention, you were sharing masks and exchanging bodily fluids all over Florida with your Bachelor pals this past spring. Please. 
Cut to the end of the episode and the producers have finally lured Sarah out of her cage. I'm imagining they used some sort of electric rod to prod her into that lounge area the same way zoo handlers get the monkeys to dance. Her entrance is greeted by disdainful silence and Victoria's verbal shredding of the last remnants of her reputation. 
QUEEN V: You don't need Matt, you need Xanax. 
AHAHAHAHAHAHAHAHAHA. Guys, I think I like… Victoria?!
You can't live with us. #TheBachelor pic.twitter.com/uD2OXJifu2

— Nick Viall (@viallnicholas28) January 19, 2021
After the ladies finish verbally roasting Sarah on a spit over the unending flames of their hatred for her, she decides it might be best if she leaves the show. And perhaps joins the witness protection program. Totally unrelated, of course. 
Once again, Dildo Girl is too pure for this earth. She does something I've never seen before on this franchise: shows genuine human empathy at no personal gain to herself. She tries to apologize for all the yelling just now and also the witch's curse they placed on Sarah the night before. She just wants everyone to "stay classy" during this process, you know, like when she poked that girl with her 9-inch vibrator and then asked to steal Matt for a sec. Like that. 
View this post on Instagram
Jokes aside, Katie is a QUEEN, and she deserves Matt's full attention. He better f*cking deliver next week. 
Sarah tells Matt she's leaving, but instead of the sad story she gave Katie about missing out on time with her terminally ill father and this environment bringing up toxic feelings from past relationships, she tells him it's because she was bullied. Woooow. I also love that when Matt begs her to stay, she drops the "I've been praying over this" line. Like, bitch just say you're not that into him, you're into G-Eazy!!
Annnnd that's a wrap, kids! See you hoes next Monday!
Images: ABC/Craig Sjodin; ABC (2); Giphy (4); @viallnicholas28 /Twitter (1); @bachelorettewindmill /Instagram (2)
The Best 'Bachelor' Recap You'll Ever Read: Baby, Vibe Wit Me
Welcome back, Bachelor Nation! Though can it truly be considered a "welcome back" situation when the break between seasons has been shorter than my hangover was after New Year's Eve? (By the way, yes, you can still be hungover even if you only spent the night drinking Trader Joe's champagne and binge watching Cobra Kai. Welcome to your late 20s, people!). Part of the reason ABC was able to churn out content faster than my 14-year-old cousin's TikTok account was that, instead of choosing the next Bachelor based on whichever loser from last season lived closest to the Bachelor mansion *cough* Peter *cough, cough*, they instead cast completely outside the franchise. I would say "what a novel idea", but this feels less novel and more like someone put an ounce of energy into doing their job—but by all means let's congratulate them with fervor nonetheless! 
And who is this nobody looking for love whom ABC decided was a better option than giving Nick Viall a 12th shot at love? Matt James! Matt is a former North Carolina college football player-turned-NYC transplant whose profession is being ridiculously good looking and famous-adjacent with Tyler Cameron. Sorry, I meant to say commercial real estate. His profession is totally that and not the sponsored deals he got through his time with the Quarantine Crew. He's also the first Black Bachelor ever (we love to see it) and the only man to make Chris Harrison seem petite. It appears his worst quality is that he… only looks okay in that mustard turtleneck? Honestly, I've got nothing.  
MATT'S MOM: It sounds like you think… this process could… work?
MATT: Yes, I do.
MATT'S MOM:


The face of someone who just realized they will probably need to wait a solid 10 more years before getting grandkids. I'm equally skeptical, lady!
Matt tells us he's been waiting a long time to find The One, and I'm deeply concerned for my own romantic future. The man is a romance novel's wet dream and you're telling me he couldn't get a few meaningful swipes on Raya?! If the 6'5″ former college athlete-turned-real estate mogul and philanthropist is hard up for dates, then what hope is there for the rest of us? I might as well head back to the Jamba Juice and take up that register boy's offer to "kick it" sometime. As if to illustrate my point, the cameras quickly pan to a close up of Matt James' slick body doing an insane amount of pull-ups as every man in America watching this with his significant other just went limp with performance anxiety. 
CHRIS HARRISON: Damn, you're tall!
You're really not helping, Chris. 
View this post on Instagram
As we head into the first night of Matt's journey toward love, I'm noticing a few things right off the bat. One, though the setting for this season is a far cry from the tacky elegance and bubbling fountains of the Bachelor mansion we know and love, this place is leaps and bounds better than that trash La Quinta Inn they forced Tayshia and Clare to gallivant about last season. They went from having rose ceremonies in between the continental breakfast and the lobby bathroom to a space that has crystal chandeliers and hors d'oeuvres that didn't come from Costco. The glow-up is insane. 
The second thing I'm noticing is that instead of jumping right into whatever limo antics the producers have set up, we're treated to a meaningful conversation between Matt and Chris about race and dating. I mean, don't get me wrong, Chris Harrison is woefully inadequate when it comes to conversations like this, but I appreciate that they're having them all the same. Matt talks about growing up in a biracial home and this pressure he feels to date a certain type of woman, while Chris prattles off inspirational platitudes that relate not at all to the situation, but that he saw on a Hallmark card one time. 
MATT: How do I balance this enormous legacy of being the first Black Bachelor with my own happiness?
CHRIS HARRISON: They call it a leap of faith for a reason.
Christ. Someone check Chris's programming this season because this sh*t ain't going to fly anymore. You're gonna need to go off book at some point, buddy!
Moving on to the limo entrances! If we're being honest, the limo entrances are pretty lame this season. There aren't too many gimmicks and most people stick to the "hi my name is X and I'm excited to meet you" script. Not one person asks Matt to slap the bag or sneaks a Johnny Bootlegger in their bra. Where is the spunk? Where is the personality?? Personally, I would have introduced myself as someone whose "hidden talent" involves coming up with an insult within minutes of meeting you that feels not only inappropriate but somehow weirdly personalized to your specific childhood trauma. But, hey, that's just me. 
That said, there are a few standouts from the limo entrances:
– Chelsea looked STUNNING in that little black number. I think at one point Matt says "damn she's wearing the hell out of that dress" and he is absolutely correct. 

– Magi is both gorgeous and a pharmacist. That feels like witchcraft to me.
– Kaili showing up in black lingerie and then immediately chugging red wine the minute after she met Matt is some real hero sh*t. 
– Victoria's entrance looked like a knock-off of one I saw on My Super Sweet 16, except that those youths were able to afford hot hired help, not the less-than-enthused film crew who huffed her ass down the street. 

– Katie shows up waving around a sparkly purple dildo, and there is no WAY that can be COVID-safe, let alone sanitary. I hope that thing was fresh out the box before he puts his hands on it! 
After the limo entrances, Matt makes his first rose ceremony speech as the Bachelor. Instead of the half-hearted "to love!!!" cheers that most of his predecessors have used, he decides that prayer is more of a mood setter. And boy, does he know his audience. Before he even finished asking them to bow their heads, half those girls were closer to orgasm than they have been with any of their ex-boyfriends. Also, please note that I'm getting a huge kick out of watching all of these women pretend to be religious as they wear lingerie and clutch their used vibrators. 
View this post on Instagram
MATT: It's about being vulnerable an— guys, I'm sorry but can someone move that f*cking vibrator. It's winking at me. 
Is it just me, or is the cocktail party also kind of a snooze fest? Nobody is really standing out to me thus far except for Rachel. She looks HOT in that emerald green dress in a way that is making me want to report her social accounts for inappropriate activity out of spite. 
Mari also makes a decent impression on Matt. She tells him she's from Puerto Rico and I'm immediately impressed. Not with her, she butchered the word "pressure," but with Matt for both knowing anything about Puerto Rico other than he thought about going there for spring break one year, and also for not trying to twist his sympathy for Hurricane Maria victims into an opening for him to stick his tongue down her throat. Bravo! You're not scum. 
Just as Mari is about to open up about her family's devastation, Katie takes that as her cue to literally tap her out of the conversation with her crusty vibe. You guys, I think I might be rooting for Katie? First of all, she's the only realistic one about her pleasure. I don't care how much b-roll they have of Matt's abs. If there isn't a sparkly purple dildo in every fantasy suite then I'm not believing all those sound effects. Second of all, she's average pretty, and I mean that in the kindest of ways. She's the only one who doesn't look like she immediately ran to a cosmetic dermatologist two weeks before departing for this season. I hope you go far, girl!
Okay, "The Queen" looks over-served—like me in any of my friends' wedding reception videos. I know she's supposed to be the villain of this season, but I think the cruelest thing about her is that she was born with one singular brain cell. Seriously, I've met potatoes that had more neurological functions than this girl. 
No one makes more of an impression than Abigail, who is hot, deaf, and has some semblance of a personality. It's not hard to see why Matt likes her and she's able to snag one of the only smooches of the evening. He breaks off their convo to get her the first impression rose AND WHAT'S THAT? IS THAT MY HEART GROWING THREE SIZES ON THIS DAY? I mean I'm actually smiling watching this, it's so cute.  

And just like, that we're at the rose ceremony! The only true surprise out of this rose ceremony is that he ends up keeping Queen V. There's something to be said for keeping the drunkest slob kabob in the room. It makes whatever you say or do look less alarming when you have a girl in one corner singing "God Save The Queen" into her over-filled champagne glass and another girl waving around a dildo in the other. I mean, I wouldn't know, as usually I am the slob kabob in question, but these are things I'm told make my presence so "fun" and "entertaining" when I'm in the company of friends. Here's who gets the boot: Alicia, Amber, Carolyn, Casandra, Corrinne, Emani, Kimberly, and Saneh. Miss you already!
And that's all she wrote! Until next week, kids!
Images: ABC/Craig Sjodin; Giphy (2); ABC (1); @bachelorabc @therealitybitch /Instagram (2)
A Bro's Breakdown Of Matt's 'Bachelor' Contestants
Hi, I'm Jared Freid. I'm a 35-year-old comedian who loves The Bachelor and The Bachelorette. I love these shows so much, I yell at every episode on my Instagram stories. As you can imagine, my parents are v proud. V. 
This is my preview for the season. I've been doing this preview for both shows for half a decade. I make massive assumptions about every contestant based on very little information. It's like sitting with me while wearing sweats and screaming "Yuck" at what people wore for the red carpet. Please enjoy and follow me on Instagram where I'll be making fun of these crazies every Monday night (Tayshia/Clare's season is in my highlights). And if that's not enough, I host a Bachelor post-game show called "The Rose Rehash" on my YouTube channel. Let's have a fun season.
Matt James

Usually I would've already previewed Matt James, but this season is different. Matt has never been on the show. His biggest credit before getting to know him via interviews and social media was "friends with Tyler C." That's kind of crazy. Tyler C was so hot that we all just trusted he knew good people. If a less attractive man was like, "Hey, you should meet my friend!" We'd all be like, "What's his Instagram handle?" And then spend hours scrolling back to when he was in high school to make a fully informed decision. That is not what's happened with Matt. Everyone was pretty on board from minute one. We genuinely know nothing about the guy. I've been following him on Instagram and he seems fun and motivated and like he'll have a lot of energy. But after a brief discussion with my penis, we don't think this guy is ready to settle down. You don't go from touring the country doing "boys trips" every other week to being like, "Ya, me and Stacy P are going to stay in this weekend and watch old Survivor seasons." I think a lot of women are perpetually in a "ready to grow up" mode and a lot of men are just trying to do everything they can before they have to grow up. Matt seemed to be getting it all in, and I'm not sure he's done yet. There was not one post on Matt's social media that told me Matt was ready to give up a ski trip for his fiancée's Paint and Sip night she thought "looked cute." But I guess we'll see. Let's check out the women he'll be calling "AHHHMAAAZING" after one conversation about their grandma.
Abigail, 25, Client Financial Manager

Abigail is a 25-year-old Client Financial Manager from Beaverton, Oregon who says that her favorite way to approach a guy is by "accidentally bumping into them." This is how you know you're hot. If you can literally fling yourself at attractive people and have that end up with a date and not a rap sheet, then you're hot. When I bump into people they ask if I'm playing the Rosie O'Donnell part in the remake of A League Of Their Own.
Alana, 26, Photographer

Alana is a 26-year-old photographer who calls moving to Europe instead of going to college "her greatest accomplishment." She also says, "it took her on a journey of self-discovery and exploration that really shaped her into the independent woman she is today." We absolutely CANNOT let Alana have a social media following. Did you read those quotes?!? A journey of self-discovery?! She's already unbearable. She took a trip to Europe on her parents' credit card and posted some black-and-white pictures on Instagram and now she's a "photographer" who went on a "journey of self-discovery." She's right on the doorstep of changing her name to "Alania" and asking us how to say the word "cucumber" in English.
Alicia, 24, Professional Ballerina

Alicia is a 24-year-old professional ballerina from NYC. I'm too cynical from years of reading millennial "job" titles like "entrepreneur" and "social media strategist" that are actually just people who know the right filter for their butt. I read "24-year-old professional ballerina" and I was like, "Ya, me too! I'm actually a 35-year-old professional Astronaut/Wizard." But I was wrong. After reading Alicia's bio, "professional ballerina" isn't a job you can lie about. I'm actually her biggest fan. Look at her bio: When she was only 13, she began pursuing her career as a professional ballerina. Through years of dedication and commitment to her craft, she is now proudly living her dream, dancing for the prestigious Dance Theater of Harlem.
I honestly don't know how Alicia is going to mentally survive in the house. Someone is going to be like, "Hi I'm Lauren P! I'm a professional social media entrepreneur who aspires to one day podcast about my mental journey from the hardships of an upper middle class lifestyle!! What's your name?!" And Alicia will have to respond, "When I was 15 I had to stand on my big toe for an hour so I could go to lunch." I'm cheering for you, Alicia. Godspeed!
Amber, 30, Nursing Student

Amber is a 30-year-old nursing student from Costa Mesa, California, and she is the most Amber-looking Amber to ever not be a porn star. Amber is a 30-year-old single mom to a 13-year-old son and her bio says she once had to run away from a mountain lion at Joshua Tree and mentions two different dreams (one is to take care of beluga whales). I'm sorry Amber, dreams and Joshua Tree end at 29. I'm 35 and my dream is to have a good bowel movement.
Anna, 24, Copywriter

Anna is a 24-year-old copywriter from Chicago who says she dreams of writing screenplays for Hallmark movies. Well, Anna has already gotten started by writing her own life as a Hallmark movie. Her bio literally says she's "a small-town girl, living the big city life", and "her parents nicknamed her Hollywood", and how she spent Friday nights at the local bowling alley, and how she was the high school cheerleading captain who "was meant for something bigger." I swear this is every woman who has ever moved to a major city. It doesn't matter how truly regular of a life they've lived, they'll find a way to make it sound Hallmark. You'll be like, "Hey! Where you from?!" And they'll be like, "Oh some small, single-traffic-light town where everyone knew me as 'Honey' because I was sweet as sugar!" And their name will be Lauren Greenstein from Scarsdale whose dad once said, "Hey Honey! Don't forget to tell the other Lauren Greenstein that she left her Tulane sweatshirt here last night!"
Bri, 24, Communications Manager

Bri is a 24-year-old communications manager from San Francisco who was raised by her mother and grandmother. Her bio says they "made countless sacrifices to give her a fighting shot at having a successful life." Then it goes on to say how Bri has always outworked everyone around her and some GaryVee crap about life being "earned not promised." I would love to see Bri explain to her grandma and mom that she's going on The Bachelor. Can you imagine the shock?! The questions?! You make "COUNTLESS SACRIFICES" and your daughter is like, "Hey guys, I've put my career on hold during a global pandemic to compete against seven Laurens for a guy who's friends with a guy who came in third place on The Bachelorette. Thank you for working three jobs so that I could get violin lessons. Without those lessons, I wouldn't have been able to play a classical version of 'WAP' for my limo entrance! Oh and grandma, 'WAP' stands for 'wet ass pussy' which will be EARNED AND NOT PROMISED when I'm on this show thanks to all of your life lessons and sacrifices!!!"
Carolyn, 30, Journalist

Carolyn is a 30- year-old journalist from LA who says her ultimate date is "something spontaneous that involves traveling" which just isn't possible. Women love to say stuff like this because it sounds good, but you should all try spontaneously traveling with a woman. I DARE YOU! I keep imagining how mad my girlfriend would be if I was like, "We're going to the airport! I packed your bag!" She'd be like, "Where are we going?!" And I'd be like "It's a surpri…" and then I'd look down and she'd be angrily holding up the 10 thongs I packed for her on our ski trip.
Casandra, 25, Social Worker

Casandra is a 25-year-old social worker who says, "coming on The Bachelor is the biggest risk she's ever taken for love" and I would have to disagree. This isn't a risk! ABC has vetted Matt more than any of your aunts have vetted their friend's son. Has Casandra ever been on a dating app?! That's a risk for love. Meeting a guy you have no friends in common with? A guy who has 10 pictures on Instagram of him in an array of costumes he thought were funny? That's a risk for love. Meeting him at a restaurant, believing him when he says he's looking for a relationship, getting to know him, believing him when he texts, "I miss your face," going on eight more dates, meeting his friends, convincing yourself this relationship is different, telling your friends, inviting him to the holidays, and the day before he decides that meeting your dog was too much commitment so he ends it and you have to return the Dunder Mifflin shirt you got him because he would always say, "That's what she said." I think that's a way bigger risk.
Chelsea, 28, Runway Model

Chelsea is a 28-year-old from Brooklyn who quit her job in corporate America to become a model. That has to be the hardest thing to do in the world. I quit my job to become a stand-up comedian and my mom reacted like I had come out of the closet. She was like, "How long have you known that you've been… you know… funny?!" It's got to be way worse to leave your job to be a model. Some manager being like, "I'm sorry to see you go! What's your plan?" And you're like, "I'm going to be a model!" And then the manager stares at you like a painting for a full 30 seconds and after the longest silence ever they're like, "Sure. Cool. Ok, well you're going to have to go onto COBRA for your health insurance."
Corrinne, 22, Marketing Manager

Corrinne is a 22-year-old from Connecticut who does marketing for her family's high-end Italian restaurant, which means she lives at home and posts on their Instagram from her white Mercedes SUV before going into yoga. Corrinne speaks like someone who wants to marry someone rich. It's just a vibe I'm getting. Her bio says things like she wants to experience the NYC lifestyle before having kids and, "Her dream man will support her in both her personal and professional endeavors." That sounds like something someone who had a tie-dye "company" for a month over the summer would say.
Emani, 25, Realtor

Emani is a 25-year-old realtor from Albuquerque, New Mexico who says if she could be anyone else for a day, it would be herself because she is "pretty cool." Really?! Nobody else?! Beyoncé? Jeff Bezos? One day? You don't want to go on a private jet? Someone offers you a day of being Kim Kardashian and you're like, "Nope! I'm good! I'm going to hang here in Albuquerque eating green chili while staring at the beautiful New Mexico landscape. A landscape that inspired someone to write a show about a guy dying of cancer who turns to dealing crystal meth so that he can afford the medical bills." Ok.
Illeana, 25, Health Food Developer

Illeana is a 25-year-old health food developer from NYC whose bio says she "recently co-developed her own nutritional snack called 'Funky Munky Energy.'" I went and looked up Funky Munky Energy because,, as someone who has been trying to lose 10 pounds my whole life, I'm always looking for the delicious snack that's going to help me achieve my dream. And what you find out is that Illeana is a model repped by Wilhelmina who is waiting for The Bachelor to drop off a couple hundred thousand Instagram followers so she can start pushing candy as "GMO-free, gluten-free, energy bites." And I can't have it. I just can't. She'll be posting pictures of her eating these bites as if any of us normal-bodied people who aren't repped by the most famous modeling agency in the world could ever have one after a workout to hold us over until our dinner of steamed string beans. Illeana needs to be stopped. Her bio also says she has a cat who wears a bowtie and goes to the bathroom on the toilet. This is an evil person. Anyone who has a cat that could hypothetically shame me for the classiness of my poops isn't here for my well-being, and I won't be buying her "health foods."
Jessenia, 27, Social Media Marketer

Jessenia is a 27-year-old social media marketer from San Antonio who was Miss El Paso in 2016. Her bio says "her soul mate also must love dogs because Jessenia currently has three of them!" That's one of those things that makes you realize how unfair we are to cat people. Jessenia is sitting here with three dogs and we're like, "CAYYUUTTE!" If she had three cats then we'd assume she spends the weekends wearing her old Miss El Paso sash and crown while giving acceptance speeches to her cats. Three dogs is just as bad. Isn't that someone who needs too much affection?!!? How much of her day is spent getting licked by her dogs because they smell her lunch, but she calls them kisses? I can't imagine dating Jessenia is fun. You wouldn't be able to keep up. You'd be like, "What's wrong?!?" and she'd be like, "You didn't give me my 20-minute hug today!!" I now await your "I take offense to any and all dog criticism" hate mail!!!
Kaili, 26, Hostess

Kaili is a 26-year-old hostess from Chicago who says she's never dated anyone that her family has truly been excited about. That might be tough for her ex to read, and it's also something you'll never see in the bios of the male contestants for The Bachelorette. There are rarely subtle digs at an ex in those, because men are in total fear of every woman they've ever dated. Women keep the receipts! Go look at those 40-picture-long Instagram story tributes to a friend you haven't seen in three years! We know you have a phone full of screenshots that show how stupid and gross and awful we are, so we treat exes like someone we worked with on a movie who was difficult during the production. We say stuff like, "Oh I love Kaili! We're just two different people!! The one thing about Kaili is that Kaili is going to be Kaili!! She's a great hostess!! Really knows how to put a menu on the table!!" and then we fake-laugh until you move on to the next subject.
Katie, 29, Bank Marketing Manager

Katie is a 29-year-old bank marketing manager from Renton, Washington who says she's "done wasting her time on boys who won't live up to her expectations" and that nothing turns her off more than someone who sits around playing video games or a man who tries to kiss her at the inopportune moment. That's so specific that it must describe her last boyfriend exactly. That's my biggest fear. Having an ex go on The Bachelor and reading a bio that's like, "I just want a man who can meet my standards. You know, someone who can stop doing immature things like laughing at his own farts and being from a suburb of Boston and having poop streaks on the back of his toilet and having a dad named Gerry and getting up in the middle of the night to eat cheese eight different times and then complaining the next day about how he can't understand why the workouts he's doing aren't helping a lot more! You know, immature BOYS like THAT! I need a man!!"
Khaylah, 28, Healthcare Advocate

Khaylah is a 28-year-old healthcare advocate from Durham who says her life is all about giving back and she lives for a good tailgate. That sentence could mean such a range of things based on how you give back and how you tailgate. Like, it seems as though Khaylah genuinely does a lot of good and she enjoys a tailgate. Someone reading this is thinking, "Ya, me too!" while remembering the time they drank tequila from a shoe at a tailgate where they let a homeless guy funnel a beer. We all tailgate and give back in different ways!
Kimberly, 28, Airline Recruiter

Kimberly is a 28-year-old airline recruiter from Seattle who looks like she keeps a key in her pocket that doesn't work on her house but is specifically for keying an ex's car. Kimberly's bio says she has no fears except finding out she's dating a guy with a foot fetish. To me, that's the best fetish to find out about. Constant foot rubs with essential oils and the ability to get someone off by simply scrunching your toes!? Sounds like a win. Sure, it's jarring to find out your partner likes feet, but I'd argue that any fetish is jarring to find out about. You think finding out your partner is a furry is easy?! Now you gotta dress up as a jacked rabbit to get them off?! You know how hot those costumes must be in the summer? And how expensive?! And how much closet space they take up?! People would come over and ask why the basement looked like the green room at the Six Flags Looney Tunes show. I'll take the foot fetish any day of the week.
Kit, 21, Fashion Entrepreneur

Kit is a 21-year-old fashion entrepreneur from NYC who looks like your friend's sister who got really hot in college. And now you ask about her randomly and your friend is starting to be like, "Why do you keep asking about Kit?!!?"
Kit's bio says that men in flip-flops make her mad and that she's "a true born-and-raised New Yorker." This is how rich New Yorkers avoid being viewed as privileged. They say stuff like "I'm a born-and-raised New Yorker" and let you imagine what that means so it can elevate them above the "basic losers" who moved to NYC and live in Stuy-Town with a roommate. Kit's bio goes on to say she's living with her parents in the West Village. You know, the mean streets of the most expensive part of the island with all of those "born-and-raised New Yorkers" where they have REAL problems like men's footwear! Kit is going to be annoying. She's 21 but she'll act 48 and as if she "gets it" because she went to public school even though it took auditions/testing/tutors/extreme wealth to get in.
Kristin, 27, Attorney

Kristin is a 27-year-old attorney from Virginia Beach who says she "needs someone who isn't afraid of being openly affectionate" and that she "does not share food, unless both parties have previously agreed upon it." That's a VERY confusing person. You're out one night, holding hands, rubbing the small of her back, giving her a little credit card swipe of the ass crack when nobody is looking and then all of a sudden you go to grab a french fry from her plate and she's like, "DID WE DISCUSS THE TERMS OF THE FRIES?!?" And how does she agree upon food sharing? Is there a contract?! Looking at the menu with Kristen on the first date must sound like you're two basketball GMs trying to figure out a trade: "So I'll get the burger and you'll get the pasta. I'll be giving you one quarter of my burger in exchange for seven strands of pasta with one eighth of a meatball. I can give up six fries but that'll cost you an inch of garlic bread."
Lauren, 29, Corporate Attorney

Lauren is a 29-year-old corporate attorney from Miami who says that "none of the guys she has dated in the past have truly been her best friend, and she's hoping to change that here with Matt." Whoever first said, "I'm dating my best friend" legitimately ruined a whole generation of daters. Because at some point your girlfriend will turn to you and dramatically say, "You're my best friend" and you can almost hear the music from Dawson's Creek playing in their head. It's the step that comes between "I love you" and engagement that every relationship has to go through, and it's annoying. I've never even thought of calling anyone my best friend. I have friends, family, and people who were once acquaintances whose social media I now talk sh*t about. That's really it for me, and I'm sure I'm not alone. Whenever my girlfriend says it to me, I want to fart on her and be like, "You too buddy!!" and see how it goes over.
Magi, 32, Pharmacist

Magi is 32-year-old pharmacist from Adwa, Ethiopia who came to this country by winning the Diversity Visa Lotto. I went and looked it up on Wikipedia and it said the lotto "makes available 55,000 immigrant visas annually and aims to diversify the immigrant population in the United States, by selecting applicants from countries with low numbers of immigrants in the previous five years." That's truly amazing and I hope to god that we get to see the moment another woman on the show tries to glow-up her story to sound interesting while in front of Magi. She'll be like, "My parents immigrated to Boca Raton, Florida from the mountains of Long Island." and then she'll be like, "Magi, where are you from!?" And Magi will say something along the lines of, "I saw the Hollywood sign for the first time thanks to a one-in-a-million opportunity to come to this country. But I'm sure that was embarrassing when you didn't know what a pub sub was."
Mari, 24, Marketing Director

Mari is a 24-year-old marketing director from Odenton, Maryland who looks like someone on 90 Day Fiancé who's been talking to a guy online for eight years but he still doesn't have her phone number. She's a former beauty queen who won Miss Maryland USA in 2019 and placed top 10 at Miss USA. The pageant world crosses over so much with the Bachelor world, and it has to be because The Bachelor is basically a pageant in itself. You tell your story, there's kind of an unsaid bathing suit competition, interesting hobbies always get featured. The only difference is that the final three can choose to sleep with the judge. And honestly, that would make me watch a few more pageants. I'd even watch a male pageant just to see a female judge give a Roman Emperor-style thumbs down at a good looking guy who wouldn't go down on her.
Marylynn, 28, Event Coordinator

Marylynn is a 28-year-old event coordinator from Studio City, California who says she loves Disneyland and hopes to start a nonprofit that helps the environment reduce and eventually eradicate single-use plastic. 2020/21 isn't the year to start dating Marylynn. I wouldn't have the energy for it. There's so much going on—a global pandemic, racial inequality, a growing wealth gap, and now I'd have to go to Disneyland so I can be an enabler for someone's deranged princess fantasy?! And then add in the possibility that she could get mad at me for using a straw? Nope. I'm not signing up for that. She'd be like, "IS THAT A STRAW?!" And I'd run away, take the guy dressed as Crush the turtle from Finding Nemo hostage, and throw our bodies in front of one of the teacups.
MJ, 23, Hair Stylist

MJ is a 23-year-old hairstylist from Hudson, Ohio who looks like she's going to try and sell you crystals as a skin care routine. I can tell MJ is very difficult to date. She's from a small town and her bio says, "MJ is very social and wants to find a man who will let her maintain her independence and won't add unnecessary drama to her life." That is the language of a hot woman who RUNS her small town. She's out at a dive bar in Hudson and she's laughing at some truck driver named Randy's jokes and her boyfriend (who thinks Cleveland "has too many people") is like, "Hey! What are you guys laughing about!?" And MJ is like, "Stop being so dramatic!! You hate when I'm independent!" And then MJ sits on the truck driver's lap and her boyfriend is like, "Do you want another drink?" And MJ's like, "Randy wants a Budweiser" and then she loudly whispers to Randy, "He hates how social I am."
Pieper, 23, Graduate Student

Pieper is a 23-year-old graduate student from Happy Valley, Oregon who looks like she stars in a Disney series. Pieper's bio says that she "is not into picnics because the idea of sitting on the ground and eating is not appealing to her." I've never agreed with a statement more in my life. I'm never sitting on the ground again. From this day forth I will never look like a kindergartner during snack time. I will never again be criss-cross-apple-saucing and having my balls go numb while hunching over a paper plate. I want to vote for Pieper for President. I want to create a secret police that throws people in jail for sitting on the ground while eating. I want to take this opportunity to tell people that if they ever invite me to sit on the ground for a picnic, I will pick up their sandwich, lick it, kick their picnic basket over and then never speak to them again. Thank you, Pieper, for giving me the strength to live my truth.
Rachael, 24, Graphic Designer

Rachael is a 24-year-old graphic designer from Cumming, Georgia who describes herself as a "hopeless romantic." Here's a quote from Rachael:
"At the end of the day, love is what makes your life more special than others. Life can be hard and really difficult and dark at times, but if you have someone by your side that loves you more than they love themselves, that makes it all worth it in the end."
This is why I can't stand anyone who describes themself as a "hopeless romantic." They say crap like that and you can't really question them. We all just kind of nod our heads. But, "life can be hard and really difficult and dark at times." Ummm what happened to Rachael!? Couldn't she have stopped at "difficult?" What are we getting into with Rachael? "Dark" could literally mean anything from "a guy ghosted Rachael" to "Rachael partied on a haunted burial ground in high school and now her whole family is dead."
Saneh, 25, IT Consultant

Saneh is a 25-year-old IT consultant from Denver who says she "loves any activity that puts her in the great outdoors—from hiking and kayaking to sunrise yoga at Red Rocks Amphitheater." You see stuff like this all of the time on dating apps. This "active, fit, I'm always outside, adventure person" and I've never actually met them in real life. Maybe Saneh does sunrise yoga but like, what about sleeping until 11 and having to remember where you are because you drank too much last night? It's just always all fitness and no reality. These people are like koalas—I've seen pictures but never a real one in daylight. Like, I have friends. I've dated. I have a girlfriend. She has friends. Not one of those people is ever like, "Let's get a beer next week after I come back from belaying off a rock face!" If anything, it's the opposite. Every person I know is like, "Sometimes I make nachos with American cheese slices because that's the only thing that makes me happy." Maybe all of these outdoors people are in Denver. They all march up and down mountains and discuss IPAs and the things they keep in their cargo pockets.
Sarah, 24, Broadcast Journalist

Sarah is a 24-year-old broadcast journalist from San Diego whose picture seems computer generated to show you how a perfectly symmetrical face would look. Sarah's bio says that "finding a man whose commitment to faith is as strong as hers" is very important. Why do these people come on The Bachelor? I'll never understand how someone's like, "Wait, there's a show where one man dates 30 women?! And I can apply?! Well, gosh darn it! I hope he likes going to church after he's gotten blown by all 30!!"
Serena C., 24, Flight Attendant

Serena C. is a 24-year-old flight attendant from San Francisco who says she "needs a man who wants to be professionally successful, but is also a free spirit like her with dreams of traveling the world." That quote shows you how delusional young people are about their future partner. There's no such thing as a professionally successful free spirit. You get one or the other. You either get a flip flop-wearing, Ayahuasca-drinking, back of the plane-sitting, Airbnb-staying poor person, or you get a belt-wearing, decaf coffee-drinking, first class-sitting, five star hotel-staying rich person. And if you want kids, then you get a minivan and a mediocre house with one trip to Disney that makes you want to abandon those kids at five years old. At 24, your Elon Musk is out there and as you get older you just hope your partner has no college debt.
Serena P., 22, Publicist

Serena P. is a 22-year-old publicist from Toronto who says she is "chronically hangry." That's just a coded way of saying "I'm an asshole who doesn't take responsibility for my behavior." I put describing yourself as "hangry" in the same category as saying "I'm just sarcastic" and "nobody gets my sense of humor" and "everyone's so sensitive." These are all assholes who, instead of making any changes or looking in the mirror at all, give themselves a character description and we all have to just accept it. It's always, "Sorry I was just hangry! This is what happens when you don't feed me!!" As if they're a 4-year-old who has the ability to pay rent but no strength to open the fridge for an apple. I'm going to start calling myself "Horngry" anytime I get mad and then go masturbate and come out of the bathroom and be like, "Sorry! I was just horngry! That's what happens when you don't lick my nuts!!"
Sydney, 28, Marketing Specialist

Sydney is a 28-year-old marketing specialist from Nashville who says her family would describe her as "opinionated." I love that. Your family will always describe you with very kind honesty. I can see a dad being asked about Sydney and the dad rolling his eyes while simply saying, "She's got a lot of OPINIONS." That means she doesn't hold back even when it's annoying and she probably should. It's why your uncle calls your cousin who has a lot of sex "flirty." And your mom calls your racist uncle "a drunk." This all means Sydney is about to be your next favorite person on The Bachelor. She will be the voice of the audience. I'm counting on her to ask one of the woman how they became a 21-year-old "fashion entrepreneur" and if the fashion entrepreneur company is taking any new hires soon.
Victoria, 27, Queen

Victoria's awful, but I think that's what she wants us to think. Her whole bio is basically saying that she's on the show to make a name for herself. She described her job as "Queen" and mentions a "jetsetter lifestyle" and says that spirituality plays a big role in her life and she loves that she has no filter. Like, those are all squares in the game of Douchebag Bingo. I've always dreamt of living my life the way Victoria describes hers. Walking around without that voice in her head that's just screaming, "WHAT ARE YOU DOING?! WHO DO YOU THINK YOU ARE?! YOU JUST USED THE WORD SPIRITUALITY AND IF ANYONE ASKED YOU WHAT THAT MEANT THEN YOU'D HAVE NO ANSWER!!! YOU'RE LIVING TOO FAST AND LOOSE!! YOU'RE NOT A QUEEN WHO JET-SETS!! YOU WENT TO A MEDIOCRE STATE SCHOOL AND YOU'LL BE LUCKY TO EVER RETIRE!!" So, yes, Victoria's awful but I also envy her.
Don't miss out on anything happening in Bachelor Nation. Subscribe to our weekly newsletter here. 
Images: ABC/Craig Sjodin
A Breakdown Of Matt James's Contestants On 'The Bachelor'
It's the most wonderful time of the year. Not the holidays, but those are coming up too: Bachelor Bio days! Yes, technically ABC released the full bios of Matt James's contestants on The Bachelor on Friday, but it was 3pm and I had other things to do (wine to drink), so I couldn't pump out my judgmental quips as fast for you people. But after putting much thought (wine) into it over the weekend, I have returned with my breakdown of Matt James's contestants.
Abigail, 25, Client Financial Manager

Abigail says good looks are "a plus" but "getting to know someone on a deeper level is far more important in a successful relationship." And that's why she signed up to get engaged to someone after at most eight weeks of dating non-exclusively on a television show.
Alana, 26, Photographer

Alana acts like she's this free spirit because she didn't go to college right after high school, she… wait for it… moved to Europe. Ah yes, Europe! The road less traveled! Europe is where Alana went on a "journey of self-discovery and exploration", which we all know means she banged a bunch of dudes with accents and maybe had a threesome. Get Emily In Paris outta here.
Alicia, 24, Professional Ballerina

Now that's what I'm calling a job title. Alicia describes herself as "unlucky in love", which doesn't surprise me given that she's been working to become a ballerina since age 13. The only thing I've worked at that long has been staying alive, and even that I haven't even tried too hard to do. Anyway, the point is, she's probably just been too busy to find a relationship. Alicia says she "loves all vegetables, with the exception of tomatoes". Girl, tomatoes are a fruit.
Amber, 30, Nursing Student

What is it about Amber that's giving me villain vibes? Is it the fillers? The nursing student profession? The name Amber? It's all the above. Also because when Amber was asked what her physical type is, her answer was "MATT JAMES!" Honey, we asked your type, not who you're competing for on the show. This has big "can I steal you for a sec?" energy written all over it. And finally, Amber says she is "terrified of being on the edge of cliffs," and I've got to wonder just how often that comes up. Maybe we should do a cross-check to see if any of Amber's exes have tragically fallen off cliffs before.
Anna, 24, Copywriter

I'm already feeling good about my decision not to apply for this season, because at 29, I would apparently be too old. So, Anna's bio sounds like a bad Hallmark movie: this cheerleading captain knew she was meant for something bigger than her hometown Applebee's, as if that's some novel statement. Most of us also didn't want to live out the rest of our days at a middle-tier chain restaurant, but we weren't even popular in high school.
Anna says right off the bat that she wants a man who will take her at "the good, the bad, and the ugly." The emotionally stable among us know that that is literally the bare minimum for a committed relationship. The fact that she needs to spell it out leads me to think she's keyed a few cars in her day, as does her mentioning "Gemini vibes". Anna, you can't blame being a Gemini for the fact that you burned your ex's clothes because you thought he was cheating on you!
Bri, 24, Communications Manager

Bri's bio is so over-the-top that I have to wonder what ABC is trying to tell us with this. Like, her bio opens with, "Bri is really something special" and then goes into how hard her mother and grandmother worked at giving her a fighting shot at a successful life. Her dream is to live in Kauai. Her favorite activity is brunching. Her tattoos are a wave and the number 13 in Farsi. I'm thinking she wins, because there's nothing even remotely embarrassing here. Either that or she's super boring and goes home on the first night.
Carolyn, 30, Journalist

More like retired journalist, I'm just saying. Carolyn is also giving me villain vibes—not in the traditional villain sense, but in the sense that she'll be the one who's constantly losing it and whom the other girls can't stand. Why do I think that? Because her bio has things like "Carolyn wants a bold man who won't be afraid to challenge her and call her out if she needs it" (translation: she likes the toxic ones) and "She needs someone who will appreciate her intensity and bring an equal amount of passion to the relationship" (translation: her ideal relationship is a constant cycle between screaming and f*cking). 
Casandra, 25, Social Worker

I have to say that nothing grates on me quite like girls who think that preferring to be in sweats with no makeup on is a unique personality trait. Newsflash: most people don't prefer to put in effort and be uncomfortable! I feel like girls really took that Drake line and ran with it in the wrong direction. Drake wasn't noting that his girl is special for not wanting to put on jeans or makeup, the noteworthy part is that she apparently actually looks better that way (which is actually a lie and a fake, toxic beauty standard, but that's not why we're here). In any case, "Best I Ever Had" came out 10 years ago, let's please put this trope to rest.
Chelsea, 28, Runway Model

Chelsea might be the only one out of the bunch who's here for the right reasons, because she's an actual model and presumably doesn't need to shill FabFitFun boxes in order to get mistaken for a model. Chelsea has very run-of-the-mill interests, which include learning Spanish online and her favorite meal being "snacks". Suddenly I feel a lot better about the fact that, when asked on a date what my hobbies are, I said "currently watching Real Housewives of New York City from season 1". 
Corrinne, 22, Marketing Manager

Well I'm glad it only took three years for the Bachelor franchise to permit another Corrinne to grace its hallowed halls. This Corrinne seems kind of similar to our Corrinne in that she earns her living through the family business, which in this case is a high-end Italian restaurant. So like, an Olive Garden. Corrinne says she wants "a man who will prioritize settling down over a busy nightlife and partying," and it's like, honey. Graduate college and you'll find him. Don't sweat it.
Emani, 25, Realtor

Emani says her turn-offs are "emotional instability, physical instability, and financial instability." The emotional and financial instability I get. But what exactly is physical instability? Is it coded fatphobia? Is she going to make you take the Presidential Fitness Test on date one? Does she troll her local Iron Man competitions looking for love?
Illeana, 25, Health Food Developer

So basically Illeana is only here to promote "Funky Monkey Energy", which sounds like a playtime education video series for toddlers. Whatever it is, it doesn't even have a website (I checked). Great marketing. Illeana has a cat named Sir Theo who goes to the bathroom IN THE TOILET and she also probably has an overprotective dad who is a retired CIA operative.
Jessenia, 27, Social Media Marketer

PAGEANT GIRL ALERT! Jessenia is a former Miss El Paso 2016, and to be honest I'm surprised it took until the J names before a pageant queen came up. Jessenia says she "wants someone with whom she can travel the world, but who will also indulge in a fabulous staycation." This is called balance, and it is not as unique as these girls think it is. I want someone who can travel but also not! This is not 1847 and Matt James is not a sea captain. I can guarantee most people you date are not traveling the world for the remainder of their existence.
Kaili, 26, Hostess

Kaili just heard of the Love Language test yesterday because her bio says she "loves to show affection through spending quality time with her partner, performing acts of service and making sure that her man knows their voice is being heard." Kaili, you're not just supposed to list out 3 of the 5 love languages, that doesn't count! She also says the "man of her dreams is introspective" and "empathetic" so I'm predicting she's going to be that contestant who won't STFU about emotional intelligence because she read a book about it on the plane ride to the Bachelor Mansion Nemacolin. Kaili, calm down. You're not a mental health counselor, you probably work at a small-town Applebee's.
Katie, 29, Bank Marketing Manager

Katie is going to be typecast as "the old spinster" and I know this because the first sentence of her bio is a dig at the "boys" she has dated in the past. Katie's most fun fact is that she "once planned a dog flash mob", and I have a lot of questions. Did the dogs learn a choreographed dance? If not, is that really a flash mob? Just say you and a few of your dog mom friends got together in the park one day and go.
Khaylah, 28, Healthcare Advocate

Get ready for a number of tearful montages showing Khaylah on the front lines (are healthcare advocates on the front lines? What do they do, exactly?) with her patients or volunteering for those less fortunate or saving some old man from getting hit by a bus. She seems great, she really does—almost too great. Even her fun fact says that she idolizes Rihanna. She might as well have put that she enjoys breathing for all that tells us.
Kimberly, 28, Airline Recruiter

Kimberly is now at least the third girl to point out that she loves snacks in some variation or another, and now I have to wonder what kind of anti-snack propaganda they're disseminating to hot women to make them think this is quirky. Snacks are just smaller meals, everybody likes snacks! I am beginning to suspect snacks are just the new pizza in terms of "foods hot women claim to eat to seem relatable." Anyway, Kimberly's bio says not to take her on a date to a cemetery because that's a hard pass for her. I literally host a true crime podcast and not once has a guy offered to take me on a date to a cemetery, so I've got to wonder if Kimberly is using her Ouija board as a dating app.
Kit, 21, Fashion Entrepreneur

Ok, you may have fooled Bachelor casting, Kit, but you didn't fool me. You're 21 years old. You are not a "fashion entrepreneur", you are an attractive, thin woman on Instagram who gets sent free clothes. There, I fixed it. And yea, I was right: she lives at home with her parents in the West Village while finishing school at NYU. Kit also hasn't had a serious relationship since high school, which is supposed to sound impressive but that was literally four years ago for you, Kit! Talk to me when you're 29 and haven't had a serious relationship since scrunching your hair with 10 pounds of gel was in vogue! Get a f*cking grip.
Kristin, 27, Attorney

Kristin is kind of a walking contradiction. She works too hard to date, but is a party starter. She loves PDA but is obsessive about her oral hygiene. She needs someone who doesn't care about their personal space, but god forbid you try to take a fry off her plate. I'm beginning to see why she might be single.
Lauren, 29, Corporate Attorney

At this point I just feel bad for any Lauren that gets cast on this show. This Lauren actually seems very normal: she likes working out, going to the beach, and her book club. The only potential red flag I see is that she seems like the type to bring up her biological clock on the first date.
Magi, 32, Pharmacist

First of all, loving that Magi dressed for this Photoshoot like an eligible Victorian bachelorette with a terrible secret. That's the only semi-bad thing I can say about her because otherwise she sounds like a literal saint. Moving on because now I feel bad about myself.
Mari, 24, Marketing Director

Another beauty queen! Mari won Miss Maryland USA in 2019. She says she loves working remotely because "she can't wait to have kids and wants to be a working mom that shows young women they truly can have it all!" That's why you love working remotely? Not because of the lack of commute? Not because you can wear sweats? Because of some kids you don't even have yet? Well, I guess I'm the asshole because I like waking up five minutes before I'm supposed to sign on in my pizza-stained pajamas.
Marylynn, 28, Event Coordinator

Marylynn's five-year plan is to be married with two or more rescue dogs and "living a productive, inspirational, healthy life". This is oddly specific, but hey, at least she's got goals. I bet she kills in job interviews.
MJ, 23, Hair Stylist

MJ is a so-called "beauty expert" who's wearing no makeup in her headshot. I'm 50/50 on whether or not this is a good endorsement of her skills. She grew up on a small island in Lake Erie, so maybe lip balm counts as glam when you're in the woods 24/7.
Pieper, 23, Graduate Student

I love that Pieper's bio begins, "don't discount Pieper as just a pretty face!" because if we were doing that, we'd be discounting all 32 of these women. And everyone from every single past season. But sure. 
Rachael, 24, Graphic Designer

Rachael says she "needs a man who will make every day with her something to tell their future children about" and like, what Hallmark Christmas movie are these girls injecting into their eyeballs before they write these bios? I don't need to tell you all why this is wildly unrealistic and also makes no f*cking sense. She also is the only one so far to get a direct quote: "At the end of the day, love is what makes your life more special than others." Yikes, I feel really sad that career counseling in Cumming, GA apparently consists of putting all the girls in a room and showing them Disney movies. That's the only explanation I could come up with for why someone could honestly be out in the world thinking that love (and not, idk, accomplishments, personal fulfillment, contentment) is what makes your life more special than others.
Saneh, 25, IT Consultant

Saneh was apparently inducted into the University of Florida's Hall of Fame for "outstanding leadership, service, and academic achievement" which I assume means she organized a killer bar crawl junior year. She had a pet parrot as a child and ran her first marathon at the age of 16, so I am frankly afraid of her.
Sarah, 24, Broadcast Journalist

Alexis Rose is a trained fire dancer, which is very Alexis. All her bio needs is the added detail that she learned to fire dance in order to escape from the yacht where she was being held captive by a fake Saudi prince.
Serena C., 24, Flight Attendant

Now this is fun, multiple Serenas. We only got one Lauren but have more than one Serena, you really don't see that every season. Serena C. is the only girl so far who's acknowledged quarantine at all, though she says she was spending that time "to really think about what qualities she wants in a partner" when we all know she was learning the "Savage" dance.
Serena P., 22, Publicist

Serena P. is making up for the fact that she probably never got to legally set foot in a bar before COVID hit by saying that she's "always been a believer that no matter what your age is, when you know, you know." Serena P. is "chronically hangry", says her dream man "HAS to be willing to share his food with her", and "would love to have a pet chicken so she could have a pet and an endless supply of eggs." Ok, so the woman wasn't kidding. She is hungry! Someone get Serena P. an omelet, STAT! 
Sydney, 28, Marketing Specialist

Sydney's whole bio is basically about how "opinionated" she is, so she's going to start sh*t with every woman in the house for no reason. She writes that her role in life is to "give facts over being a shoulder to cry on" which legally is the closest they're allowed to get to "not here to make friends" before the cameras start rolling.
Victoria, 27, Queen

Umm, I'm sorry? Did I read that correctly? Yes, this girl really put "Queen" as her bio and says that she refers to herself as "Queen Victoria". I don't even need to read anything else; this tells me everything I need to know. Oh wait, she has a goldendoodle named Coco. Ok, NOW I have everything. Run for the hills.
Don't miss out on anything happening in Bachelor Nation. Subscribe to our weekly newsletter here. 
Images: ABC/Craig Sjodin
We Got A First Look At Matt's Season Of 'The Bachelor' And We Have Questions
We're in the midst of a busy time for Bachelor Nation, and it didn't come a moment too soon. After months of being force-fed third-tier Bachelor content (first it was Listen To Your Heart, followed by the 12 minutes of throwback content stretched into 30 hours that was The Bachelor: The Greatest Seasons — Ever!), things are finally back on track. Clare Crawley found her one true love, Tayshia's season of The Bachelorette is in full swing, and last night, ABC gave us a sneak peek at Matt James' season of The Bachelor. It's all finally happening.
Matt's season premieres on January 4th, and while that sounds like it's a long time from now, it's less than eight weeks away. Tayshia will have to hurry it up, because come 2021, we're shifting our focus to scenic… Pennsylvania. While The Bachelorette opted for the California desert and they're basically just having every date at a different swimming pool, The Bachelor filmed at Pennsylvania's Nemacolin Woodlands Resort, so for the first time ever, we're getting The Bachelor in the woods.

Okay, so we're not actually like, in the woods. As you can see, the hotel is still fancy AF. We get a glimpse of the classic limo entrances, and already this place looks way more grand than Clare and Tayshia's desert oasis. Even the Bachelor mansion doesn't have an entrance staircase like that! Nice to see that ABC has literally rolled out the red carpet for this season. They show us a handful of women stepping out of the limos, and while I'm not bothering to look up anyone's name yet, I'm already rooting for the woman in the white dress who trips up the stairs. A relatable queen.
From there, ABC cuts directly to the money shot. Matt James, shirtless, walking through a field of grass directly toward the camera. Whoever was in charge of getting this footage, please drop your Venmo in the comments so I can thank you properly for your service.

We also get several quick flashes of him making out with various women, and at least a few of them are in one of those rustic wooden hot tubs—I'm loving the fall vibes already. Matt also tells Chris Harrison that he's never been in love before, to which Chris replies "my job is to change that."  Really Chris? I haven't seen his contract, but I'm pretty sure his job is to show up for 45 seconds each episode and make sure no one's checking into the fantasy suite too soon. He's no Millionaire Matchmaker, that's for sure.
There's a lot to take in during this brief preview, but my favorite shot is from what appears to be the cocktail party on the first night. I don't know what this camera angle is, but it looks like they pulled it from one of the hotel security cameras and just decided to use it in the show. Also, why is there a massive fish just lying on the table, and a naked statue/mannequin in the background? Maybe this hotel isn't as fancy as I thought?

Overall, this preview doesn't give us much context for what's actually going to happen on the season—though it does give us a lot of vocal fry—but the excitement level is still high. Of course, Matt's casting as the first Black Bachelor is an important, long-overdue milestone for the series, but he I just feel like he's going to do a good job (and that prediction is only 50% based off that aforementioned abs shot). Also, the women look gorgeous, and I can't wait to find out more about them—and by that, I mean to find out what job descriptions they've come up with that are just clever ways of saying "aspiring influencer."
Here's the full preview video—January can't come soon enough!
View this post on Instagram
Don't miss out on anything happening in Bachelor Nation. Subscribe to our weekly newsletter here. 
Images: ABC/Billy Kidd; bachelorabc / Instagram
Clare's Season Of 'The Bachelorette' Is Still Happening & We Have Details
It's been a big couple of weeks in Bachelor Nation, mainly centered on the fact that we're finally getting a Black Bachelor next season. After mounting pressure to address the lack of diversity and racial sensitivity within the franchise, including a petition with thousands of signatures, ABC made their big announcement that Matt James would be the next Bachelor last week. But given that ABC and The Bachelor have otherwise been silent about the racial issues within the franchise, the timing and nature of the announcement raised some questions.
On Watch What Happens Live this week, Rachel Lindsay said she "hated the timing" of the announcement "because it does seem like a reaction to what is happening in our country." She questioned, "Did a man have to die in such a public way on a national stage for you to say now is the time for us to have a Black Bachelor?" While ABC execs claim that the decision to make Matt James the Bachelor was made independently of the current Black Lives Matter protests, it's hard to see the timing of the announcement as anything but reactionary. Normally, the new Bachelor is announced after The Bachelorette airs, and he's chosen from contestants who have already been on the show. ABC may have wanted Matt James as the Bachelor all along, but would they have made an announcement this soon without external pressure?
On WWHL, Rachel also continued her calls for a wider focus on diversity and inclusion across the franchise, and said that she's been in contact with the producers about how to implement these practices. So far, ABC or Bachelor execs have not detailed an actual plan to ensure a more diverse show, though The Bachelor executive producers said in a statement, "We are taking positive steps to expand diversity in our cast, in our staff, and most importantly, in the relationships that we show on television." ABC Entertainment president Karey Burke echoed, "This is just the beginning and we will continue to take action with regard to diversity issues on this franchise."
On top of the questions about the Bachelor franchise's intentions with the announcement, it also made us wonder—what is going on with The Bachelorette? Way back in March, Matt James was initially announced as a contestant on Clare Crawley's season, which was delayed indefinitely because of the pandemic. Obviously, he won't be competing on The Bachelorette anymore, but was this news to Clare? On the heels of the last week's announcement, a source told Us Weekly that Clare "wasn't given any heads up," and that she "didn't know about Matt becoming the Bachelor until the GMA announcement." On Wednesday, ABC exec Rob Mills went on Ryan Seacrest's radio show, where he firmly denied this report. He said that "of course we would never do that to Clare," adding, "she found out the day before."
At this point, it kind of feels like Clare Crawley is the forgotten stepchild of the Bachelor franchise, but don't worry, her season is definitely still happening. This week, various announcements were made, and now we have a lot more clarity about when and how they're moving forward. ABC unveiled their official fall programming schedule earlier this week, with The Bachelorette slotted for Tuesday nights (The Bachelor will return to Monday nights in January). ABC Entertainment President Karey Burke spoke to Deadline, confirming that the show is scheduled to start filming in July, and that there is a "very thoughtful" plan in place for how to make it happen.
#TheBachelorette is moving to Tuesday this season cuz of football. #TheBachelor will be back on Mondays. Long live #BachelorMondays!

— Mike Fleiss (@fleissmeister) June 17, 2020
In his interview on Ryan Seacrest's show, Rob Mills outlined more details of what's actually going to happen. Production for Clare's season will be contained within a "bubble," with all cast and crew tested for COVID-19 before entering. Instead of the beloved Bachelor mansion, Mills said "They'll be at some sort of resort," where the entire season will take place. While travel is off the table this year, Mills promised that "there will be plenty of different date locations that will feel hopefully as close to The Bachelorette as possible."
So we won't be getting trips to exciting locales like Australia or Cleveland, but it's better than my initial idea of doing the whole season in an empty airplane hangar. And despite all the adjustments, there's one thing that even a pandemic can't take away from us: makeouts. When asked about whether we'll see kissing on this season of The Bachelorette, Mills said, "We think it'll be absolutely safe." Personally, I feel like it's going to be triggering to watch Clare make out with multiple randos in one episode, but at least something will feel normal again.
Images: ABC/Paul Hebert; Watch What Happens Live with Andy Cohen / YouTube; fleissmeister / Twitter
Matt James Becomes The First Black Bachelor In The Show's History
As much as we love talking about The Bachelor, it's no secret that the franchise has some major issues when it comes to diversity. As it's been discussed far and wide, The Bachelor has never done an adequate job of promoting diversity and racial equality across its shows. From a lack of diversity on screen (just one Black lead in FORTY seasons), to repeatedly casting people with a history of insensitive social media behavior, these issues have been around for a long time, and ABC is finally starting to addressing them, beginning with their announcement today for the next Bachelor.
Earlier this week, a Bachelor Diversity Campaign was launched, along with a petition that called on ABC and Warner Bros. to take 13 specific actions to address the issues within the franchise. The petition has garnered over 85,000 signatures in less than a week, and today demand number one has officially been met. On Friday morning, Matt James was announced as the next Bachelor, becoming the first Black man to lead the show in its 25-season run.
View this post on Instagram
This morning, Matt James appeared on Good Morning America, where he was introduced as the next Bachelor. James, who is best friends with Tyler Cameron, was initially cast as a contestant on Clare Crawley's allegedly-still-happening season of The Bachelorette, but after they butted heads publicly on Twitter, maybe it's for the best that he'll be skipping that.
Of course, it's exciting to see a Black man at the helm of The Bachelor. It took way too long to arrive at this moment, and for once, ABC did the right thing. But make no mistake, if the network is serious about addressing the issues within the franchise, this needs to be the beginning of the changes. In a statement, Karey Burke, the President of ABC Entertainment, said, "We know we have a responsibility to make sure the love stories we're seeing on screen are representative of the world we live in…we will continue to take action with regards to diversity issues on this franchise." Burke added, "we feel privileged to have Matt as our first Black Bachelor."
In an interview for GMA, Rachel Lindsay cautioned against celebrating ABC for putting "a band-aid" over the larger issues, saying that she wants to see larger changes like producers of color and leads that are "interested in dating outside of their race."  In his GMA interview, Matt James agreed that his casting is "a step in the right direction," and that he hopes to be the first of many Black men in his position.
FIRST ON @GMA: The new @BachelorABC is Matt James.

Season 25 of "The Bachelor" is scheduled to premiere in 2021. https://t.co/c1NVcVkkpS #TheBachelor #BachelorNation pic.twitter.com/VEpDJMIlR2

— Good Morning America (@GMA) June 12, 2020
Bachelor Nation spoke out loud and clear, and ABC was forced to listen. But there are still 12 other points on that petition that also should be addressed. Will we get a diverse cast? Will ABC commit to thoroughly vetting their contestants, so we don't have known racists appearing on their shows? Will they commit to fostering an actual conversation around diversity on their shows? Hopefully, yes! But we don't know any of those things yet, so today's announcement should be seen as an important milestone, not the final destination. That's the whole thing about being an active ally—there is no final destination, but you can always keep going in the right direction.
Don't miss out on anything happening in Bachelor Nation. Subscribe to our weekly newsletter here.
Images: ABC/Craig Sjodin; bachelorabc / Instagram; gma / Twitter