Kelly Clarkson's BBMA Speech Proves She's The Idol America Needs
Let's be real, usually my reaction to rich AF celebrities in sparkles at ceremonies honoring their own accomplishments trying to make edgy political statements is a heavy eye roll. But last night, while hosting the Billboard Music Awards, Kelly Clarkson brought so much unfiltered realness to her opening speech that I'm crying and you all should be too. Commenting on the recent school shooting at Sante Fe High school in Texas that left ten people dead and ten wounded, Clarkson fought off tears as she begged for something to finally be done.
Clarkson began her speech by throwing some slight shade at how the producers suggested she handle the tragedy, saying, "They also wanted me to do a moment of silence. And I'm so sick of moments of silence. It's not working." Wait, what? Thoughts and prayers and moments of silence don't change how guns are destroying our country? Huh. Guess we've been doing something wrong…
The mother of four and native Texan continued, "Why don't we not do a moment of silence, why don't we do a moment of action?" Bringing it full circle to all of the most recent gun tragedies, Clarkson reminded parents that we should be able to send our children to, "school, to church, to movie theaters, and to clubs," without fear.
"We're failing our children, we're failing our communities, we're failing their families," she pleaded. And she's right as hell.
Honestly the more I watch this speech the more impressed I am with how brave it is. A moment of silence is safe. It doesn't offend anyone, it doesn't make a statement. She could've just moved onto the dresses, songs and Taylor Swift drama and called it a successful night. A call to action divides, but sometimes it takes a divide to conquer.
It's good to know we've still got the real American Idol.
Heads up, you need to keep up with the news. It's not cute anymore. That's why we've created a 5x weekly newsletter called The 'Sup that will explain all the news of the week in a hilarious af way. Because if we weren't laughing, we'd be crying. Sign up for The 'Sup now!
3 Common Sense Gun Laws Even Your NRA-Obsessed Cousin Can Get Behind
First of all, common sense gun laws is such a misleading name. If they're so common sense then why is it that most people don't know wtf they are? The NRA has been pouring money into keeping guns around, but after the Parkland shooting they are being dropped like last season's shoes. So when will the laws change?
America is still way behind on the issue of gun control. Not only does Australia have the sexiest accents, they also don't have guns. Yup, you read that right, an entire country decided to stop carrying around guns after one mass shooting. Meanwhile, America is like, "lol let's give the preschool teacher a gun!"

Here are three common sense gun laws you need to know about:
Permit-to-Purchase
PTP for short. You would think that in today's world everyone would need to be approved to purchase a gun, but currently laws are handled on a state-by-state basis. A national PTP requirement would include handguns sold through private parties and gun shows, closing major loopholes in the current system. In order to acquire a permit you would have to pass a background check, apply for the permit in person at a local law enforcement office, have your fingerprints taken, and submit a photograph along with your paperwork. The fact that people don't have to do all of this is unreal! If you're opposed to a background check, you probably shouldn't have a gun.

Denying Guns to Domestic Abusers
DUH. Let's just think about the tumultuous relationship in I, Tonya and if you think anyone in a constantly violent situation like that should be carrying around guns. The answer is no. Just, no. Also, there has been legislation proposed to deny guns from anyone who has a restraining order against them, because this is common in domestic abuse cases. If you don't want them near you, you certainly don't want them to get a gun that can cross that 1000 feet restraining order you have on them. This seems like a no brainer. Yet here we are.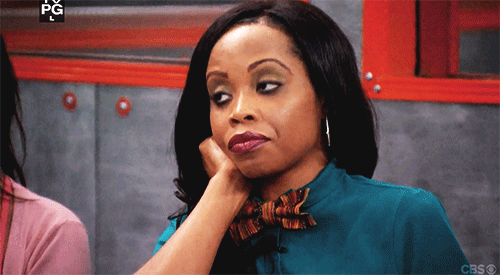 Assault Weapon Ban
Someone please tell me when any civilian has needed an assault weapon to defend themselves or hunt, because this is insane. I am having a hard time understanding why after the Vegas shooting these are still around. Honestly, I'm confused as to why they've ever been avail to the general public. The sole purpose of military grade weapons and high volume cartridges are to kill people, in war, not in a school or theater. After Vegas it looked like Congress might pass the Assault Weapons Ban of 2018, but political gridlock seems to have gotten in the way. There doesn't need to be another mass shooting, and tbh this would seriously help stop one from happening. Excuse me while I go stick needles in my NRA voodoo doll.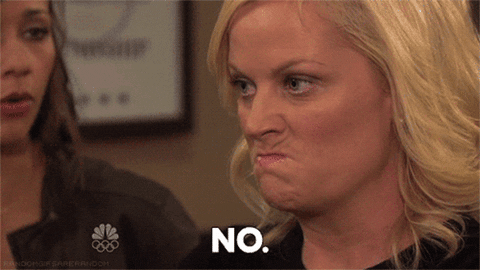 After looking at these proposed laws, I'm v confused how they aren't already in place. Next time your at happy hour, sound like a woke genius and explain these three ways to keep everyone in America safer. Also, be super cool and practice civil engagement by giving your Rep. a ring and telling them you haven't forgotten about gun laws.

Heads up, you need to keep up with the news. It's not cute anymore. That's why we've created a 5x weekly newsletter called The 'Sup that will explain all the news of the week in a hilarious af way. Because if we weren't laughing, we'd be crying. Sign up for The 'Sup now!
These Are The Companies That Broke Up With The NRA After Parkland
In the aftermath of the horrific Parkland school shooting, a number of U.S. companies are reconsidering the terms of their relationships with their fuckboy ex the NRA. The NRA is so not hot right now, seeing as literal children are dying and teens are asking for stricter gun control laws to help save lives, and the NRA is all like, "lol no."
In short, companies are making a smart marketing decision finally breaking up with the NRA. They're cutting all ties in terms of co-branding, investments, and membership deals, and essentially telling the NRA, "you can't sit with us." Here's a list of those companies, who — for the record — can sit with us.
Allied and North American Van Lines
Both of these moving companies told the NRA that it was their time to move and GTFO of their houses.
Allied Van Lines no longer has an affiliate relationship with the NRA effective immediately. We have asked them to remove our listing from their benefits site.

— Allied Van Lines (@alliedvl) February 23, 2018
northAmerican Van Lines no longer has an affiliate relationship with the NRA effective immediately. We have asked them to remove our listing from their benefits site.

— North American VL (@northAmericanVL) February 23, 2018
Delta Airlines
Delta announced that they would no longer be giving the NRA discounted rates, and to keep their names out of their mouth. Okay, Delta, I will now *consider* forgiving you for all of my delayed flights.
Delta is reaching out to the NRA to let them know we will be ending their contract for discounted rates through our group travel program. We will be requesting that the NRA remove our information from their website.

— Delta (@Delta) February 24, 2018
First National Bank of Omaha
The bank cut ties with the NRA after their customers warned them that the NRA was being a total dick and it was time to end it. The customer is always right, after all.
Customer feedback has caused us to review our relationship with the NRA. As a result, First National Bank of Omaha will not renew its contract with the National Rifle Association to issue the NRA Visa Card.

— First National Bank (@FNBOmaha) February 22, 2018
Paramount Rx
The pharmacy announced that it is working on having a friend break up with the NRA for them. Very reminiscent of a middle school dance where somebody ends up crying in the bathroom. Love it.
Thank you all for your feedback.

Paramount Rx issued the statement below.
"The prescription discount program that is made available to NRA members is offered through a third-party vendor. We are working with that vendor to discontinue the program and remove the offering."

— Paramount Rx (@ParamountRx) February 24, 2018
United Airlines
The airline followed Delta's lead and took away discounted rates for NRA members and asked to no longer be associated with the NRA's fuckery.
United is notifying the NRA that we will no longer offer a discounted rate to their annual meeting and we are asking that the NRA remove our information from their website.

— United Airlines (@united) February 24, 2018
Enterprise Holdings Inc.
The car rental announced the date for their divorce party. We fully support their choice to leave the NRA's ass.
Thank you for contacting us! All three of our brands have ended the discount for NRA members. This change will be effective March 26. Thank you again for reaching out. Kind regards, Michael

— EnterpriseRentACar (@enterprisecares) February 23, 2018
Hertz Corp.
Another one bites the dust.
We have notified the NRA that we are ending the NRA's rental car discount program with Hertz.

— Hertz (@Hertz) February 23, 2018
Avis and Budget Car Rentals
The NRA is going to need to call their mom for a ride, because all of these car companies are totally ditching them.
Thanks for reaching out. Effective March 26, we will no longer provide the NRA member discount. ~Sam

— Avis Car Rental (@Avis) February 24, 2018
Thanks for reaching out. Effective March 26, we will no longer provide the NRA member discount. ~Sam

— Budget Car Rental (@Budget) February 24, 2018
MetLife Inc.
The insurance company announced it will no longer offer discounts to NRA members. Welcome to the world of shitty health insurance, NRA members. So glad you could join us.
We value all our customers but have decided to end our discount program with the NRA.

— MetLife (@MetLife) February 23, 2018
Chubb Ltd.
 The insurer announced that it'd be ending its relationship with the NRA, and a spokesperson claimed this decision had already been in the works. I guess now it's *officially* over.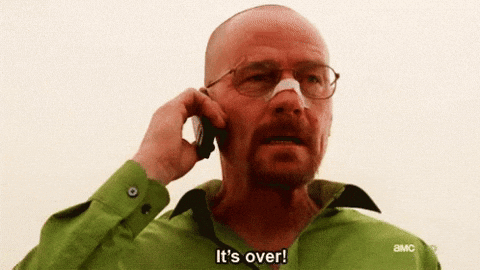 TrueCar
Another car company telling the NRA to fuck off. This is honestly starting to get sad. Lol jk, this is hilarious.
TrueCar is ending its car buying service relationship with the NRA effective February 28, 2018.

— TrueCar (@TrueCar) February 24, 2018
Simplisafe
The home security company announced that it will no longer be in bed with the NRA. Wow, so sad.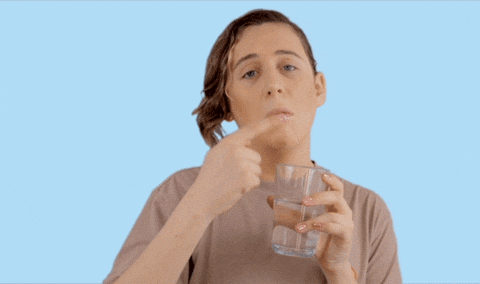 Symantec Corp.
The company that makes Norton Antivirus software realized that the NRA is the ultimate virus and called things off.
Symantec has stopped its discount program with the National Rifle Association.

— Symantec (@symantec) February 23, 2018
Wyndham Hotels
The hotel company announced that they will no longer be associating with the NRA. Repeat after me, "I don't know her."
@iainjgrant Please know, Wyndham is no longer affiliated with the NRA.

— Wyndham Worldwide (@Wyndham) February 24, 2018
Best Western
Best Western showed everyone up by making it clear that they dumped the NRA's sorry ass back in 2014. Okurr.
Best Western Hotels & Resorts does not have any affiliation with and is not a corporate partner of the National Rifle Association (NRA). Best Western ended any association with the NRA in 2014.

— Best Western (@BestWestern) February 25, 2018
Starkey Hearing
The hearing aid company has decided to end things with the NRA and focus on their career. You do you, boo.
We have made the decision not to renew our discount program with the NRA. We will be asking them to remove our information from their website. Our focus remains on bringing better hearing to people around the world in partnership with hearing professionals.

— Starkey Hearing (@starkeyhearing) February 24, 2018
I would also like to point out that the majority of these companies broke up with the NRA via Twitter. Savage.
Heads up, you need to keep up with the news. It's not cute anymore. That's why we've created a 5x weekly newsletter called The 'Sup that will explain all the news of the week in a hilarious af way. Because if we weren't laughing, we'd be crying. Sign up for The 'Sup now!
5 Perfect Clapbacks To Gun Nuts On The Internet
You know what I'm sick of? I mean, literally everything, but more specifically I am sick of arguing about gun control. But for some reason, some people don't agree with me. Unbelievable, I know. Look, people love their guns. They want to have them. They want to hold them, until death do them part, etc…etc… These gun-toting Americans have all sorts of arguments as to why they should be able to walk around with an assault weapon. So, we put together some gun control clapbacks you can use when fighting with your gun-loving uncle on Facebook. You're welcome, betches.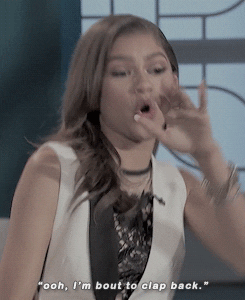 "Guns Don't Kill People, People Kill People."
Factual Response: On average, 96 people in America are killed with guns everyday. Sure, the ones pulling the triggers are human people, but the bullets are what's killing the victims. Guns are efficient in killing people. That's what they are designed to do. In 1996, Australia banned certain semi-automatic, self-loading rifles and shotguns, and made stricter licensing and registration laws. The results was a decline in homicides. When people don't have access to guns, there are less people being killed by guns, and thus less people being killed in general. People kill people with guns. It's as simple as that.
Betchy Response: Guns literally kill thousands of Americans every year, so you can go shave your back now.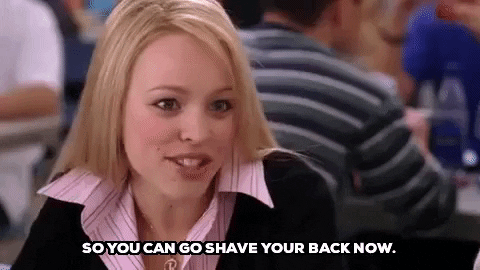 "It's My Constitutional Right!!!"
Factual Response:  You're right, the Second Amendment gives all Americans the right to bear arms. It was also written in 1791, right after Americans had won a war by overthrowing an oppressive government by fighting back…with guns. The second amendment states, "A well regulated Militia, being necessary to the security of a free State, the right of the people to keep and bear Arms, shall not be infringed."  This was written as a means to make sure state militias could have access to guns so they could fight back against a tyrannical federal government. Today, state militias are the National Guard. I'm pretty sure they have the guns they need to protect us and themselves. Also, casual reminder that the Constitution was written during a time when Americans had the right to own people. Times change, we progress, and we need to update our laws as we go. We live in a different America now, where gun violence is a problem, and the British army trying to oppress us is not. It's time for the laws to change.
Betchy Response: If you loves guns so much, why don't you marry them? Oh wait, you can't because that's not in the Constitution.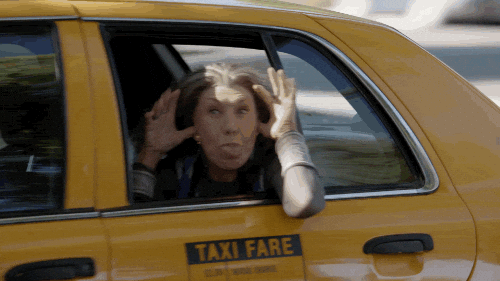 "We Need MORE Guns To Protect Ourselves Against Other People With Guns"
Factual Response: Can you stop a mass shooter by shooting them? Sure. But you would only fire off your gun once the mass shooter has fired off theirs, and chances are innocent lives have already been lost at that point. Trump has proposed arming teachers with guns as a way to increase school safety. This not only puts guns in a classroom, making a fatal  gun accident 100 percent more likely, it also doesn't address the problem: a mass shooter having easy access to an assault weapon in the first place. A study based on data from 2012 to 2014 suggests that, on average, 5,790 children in the United States go to the  emergency room each year for a gun-related injury. About 21% of those injuries are accidental. Putting guns in the same room as children leads to more accidents. Also, are we really going to give guns to public school teachers when we can't even provide some of them with basic materials such as pens and pencils?
Betchy Response: Oh, you think guns + guns = less deaths by bullets? Groundbreaking.

"What You're Proposing Won't Work Because Of XYZ"
Factual Response: Look, maybe you have some hypotheses for why gun control laws won't work. And maybe you're right. But the fact of the matter is that what we are doing right now is not working. On average, there are 13,000 gun homicides in the United States each year. By contrast, Japan, which has strict laws for obtaining firearms, has about 10 shooting deaths a year in a population of 127 million people. Clearly, America is doing something wrong. So it makes absolutely no sense to not at least try something new. Maybe it won't work. But what we have now also isn't working. When something doesn't work, you try another way and see if that works. That's how you solve problems.
Betchy Response: There are two kinds of evil people in this world. People who do evil stuff, and people who see evil stuff being done and don't try to stop it. *drops mic*

"This Is A Mental Health Issue, Not A Gun Issue!"
Factual Response: This may blow your mind, but a problem can have more than one factor causing it. Yes, this country has a mental health issue, in that we don't make access to mental health care accessible enough. And yes, there is a gun issue in this country. People are allowed to buy guns too easily. In fact, someone who is mentally ill would have an easier time buying a gun than receiving psychiatric treatment. That's a problem. Also, throwing mental health as a blanket term on the cause of gun violence is unfair, inaccurate, and stigmatizing. Most people with mental health issues are not violent. In an interview with PBS, Dr. Louis Kraus, the forensic psychiatry chief at Chicago's Rush University Medical College, said "The concept that mental illness is a precursor to violent behavior is nonsense. The vast majority of gun violence is not attributable to mental illness." Blaming mental illness is ignoring the real problem: access to guns. Could we do a better job at providing those who suffer with mental illness with the treatment they need? Absolutely. Could we also do a better job at making sure people, including those who are suffering from severe mental health issues,  don't have access to a gun? Abso-fucking-lutely.
Betchy Response: Boo, you whore!

Heads up, you need to keep up with the news. It's not cute anymore. That's why we've created a 5x weekly newsletter called The 'Sup that will explain all the news of the week in a hilarious af way. Because if we weren't laughing, we'd be crying. Sign up for The 'Sup now!
4 Ways You Can Help The Victims Of The Las Vegas Shooting
Another day, another horrific mass shooting to wake up to that makes you question everything we're doing as a nation. Last night, a lone gunman opened fire on an outdoor concert in Las Vegas, killing 50 people and injuring 400. The shooter, Stephen Paddock, died of self-inflicted gunshot wounds before police could apprehend him.
So yeah, here we are again. And since we obviously can't count on the president during times like this, we're all going to have to step up. Here are some ways you can help the victims in Las Vegas that do not involve tweeting the words "Thoughts and prayers":
1. If you are in the Las Vegas area, United Blood Services will be taking donations at two locations: 6930 W. Charleston in Las Vegas and 601 Whitney Ranch Drive in Henderson. The United Medical Hospital will also be hosting a blood drive at its Delta Point Building at 901 Rancho Lane, time TBD.
2. If you're not in the area, you can donate to the Southern Nevada chapter of the American Red Cross, or the National Compassion Fund, which distributes donations to victims of mass crime.
3. If you want to use your money towards making sure these types of tragedies stop happening all the time, consider donating to Everytown, the Coalition To Stop Gun Violence, the Brady Campaign, or another anti-gun violence organization.
4. If you are a human in the United States and are horrified by what took place yesterday, make your voice heard. Call your representatives and demand common sense gun legislation. It is the only way to truly stop these massacres from happening. Open carry, concealed weapons, and machine guns are all legal in Nevada, and gun owners do not need a license or a permit to carry. Maybe let's start with fixing that?
You can reach The House of Representatives switchboard at 202-224-3121. As we speak, the House is considering legislation to ease rules on gun silencers, which law enforcement officers believe would make it harder to identify where gunfire is coming from during a mass shooting.
Take some time today to call your representative and nicely (or not nicely) let them know why that's bullshit.
For More Help Keeping Up With The News, Sign Up For The Betches 'Sup Newsletter