Mars Is A Life-Ruiner. It Ruins Lives: Weekly Horoscopes September 7-11
You've heard of Mercury in retrograde, but have you heard of Mars in retrograde? This week, this feisty planet flips it and reverses it for a two-month retrograde. What does that mean? Oh, all kinds of annoying things like lack of motivation, low libido, general frustration, ugly crying, and screaming at your significant other for saying "k" weird. Just blame it on Mars in retrograde. I'm sure they'll understand.
Aries

Slow it the f*ck down, Aries. You've been going at warp speed lately, but with your planetary ruler putting it in reverse, that's a cosmic sign you should take things down a notch. Or twelve. We still have a little time left in summer 2020 (whatever that means), so get that last-minute beach trip in and stock up on frozen margs. No need to get into Back to School mode just yet, no matter what the "calendar" may say.
Taurus

You've had your eyes looking forward for the past few months, but now it's time to turn your third eye inward. Those painful feelings you've been avoiding dealing with? Deal with them now, or they'll deal with you. Usually at an inappropriate time like during your morning Zoom meeting, or at your first actual date in six months.
Gemini

You're gonna wanna hit save an extra 2-300 times this week, Gemini. With Mars retrograding in your technology-focused 11th house, typos, texting mishaps, and bad email etiquette abound. Be extra careful with sensitive communications (aka shady Slacks) until the danger passes. Then resume sh*t talking with abandon, as usual.
Cancer

Retrograde Mars is making you feel like you might bite the heads off of everyone, so it's important to remind yourself to chill. Maybe your roommate truly has been breathing extra-loud lately, but now is probably not the best time to bring it up. If you still feel that way when Mars is back in regular motion, you can ask them to take their huffing and puffing down a peg (also maybe suggest they take a COVID test).
Leo

Forward motion feeling like it came to a sudden halt? You can thank Mars' retrograde ass for that. The next few weeks you might notice the pace of your life come way, way down. You may find it harder to get motivated, and once you are motivated you might find it harder not to just say f*ck it and start watching Million Dollar Beach House. Instead of fighting it or giving up completely, split the difference and do your work *while* watching Million Dollar Beach House.
Virgo

Sorry to anyone who may be relying on you for their sexual encounters this pandemic, because this week, you are just not feeling it. While Mars in its normal state had you insta-stalking any marginally attractive person who looked your way, Mars in retrograde has you seriously considering a life of celibacy. Being a nun worked for that chick in The Sound of Music! Until it didn't…
Libra

Your relationships are up for their quarterly review! Who is getting promoted, and who is being let go? Chances are quarantine has shown you which members of your crew are providing essential services, and who can be closed down until further notice. Make some tough decisions now so you don't have a wedding photo crowded with people you barely talk to later.
Scorpio

Work smarter, not harder, Scorpio! Retrograde Mars has you rethinking your routines and realizing that some of the sh*t you're doing is a waste of time. Like, what is the point of waking up at 6am every morning if you're just gonna stare at the ceiling for an hour? Set the alarm for 7 (aka when you really get out of bed) and stop kidding yourself.
Sagittarius

You're another sign who just got hit with a libido torpedo courtesy of retrograde Mars this week, archer. Embrace it. All the energy you were using trying to make pandemic dating happen can be put to other pursuits, like actually reading a book or finding a vaccine. You were using a *lot* of brainpower on dating, after all.
Capricorn

Mars in retrograde has you shifting focus to what really matters: family. Have you been calling grandma regularly? Answering texts from mom? Letting dad tell you all about his new home improvement project (which he actually already told you about yesterday)? Now is the time. Remember, these people have literally wiped your ass before. You kinda owe them.
Aquarius

Remember in high school when you kept getting in trouble for "problems with authority"? Yeah… you've still got them. With Mars in retrograde you'll be particularly sensitive to anyone telling you what to do. But gentle reminder: your boss is allowed to do that. Be careful not to buck authority so much you find yourself out of a job. You kinda need that to survive.
Pisces

Keep your mind on your money and your money on your mind this week, as Mars in retrograde means you might incur some unforeseen expenses. Be sure to put a little money aside in a rainy day fund. If the first nine months of 2020 are any indication, you'll probably need one for the zombie apocalypse/sharknado/asteroid to come.
Images: Giphy (12)
Everything Is In Retrograde: Weekly Horoscopes For August 13-17
Let's recap. Mercury is retrograde, Mars is retrograde, Saturn is retrograde, and Uranus is retrograde. With all this backward motion, it's really hard to get things moving. You're basically stuck where you are this week. Limbo is best as a childhood party game, but you'll just have to deal with it as a location for basically everything in your life this week. Sorry, betch. Here are your weekly horoscopes for August 13-17:
Aries
The Moon traveling through Virgo will make you take a zen approach to whatever you're doing while Mars is firing up your ambition. That's a super great place to be, since you're motivated but not stressed. Dates will be fun and relaxed. Work projects will get accomplished with ease. You won't make any major moves with all the retrogrades happening, but at least things are chilling out.
Taurus
Mercury straightens itself out at the very end of the week, so whatever sh*t you've been dealing with throughout this retrograde will start wrapping up. Decisions need to be made. Should you make amends or cut ties? Should you ice a certain person out of the group chat, or sit down with them to let them know they're annoying AF? Resolutions are on the horizon for you this week.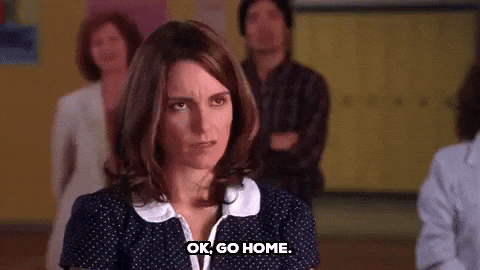 Gemini
For most of this Mercury in retrograde, you've felt like you were losing your damn mind. Luckily, it's over by the end of the week. That being said, you still have one week where shit can go wrong. Keep your head on a swivel for exes popping up in your life, communication mixups, and awkwardness with your home life. You've got one week left of this. We all believe in you.
Cancer
Two of the retrogrades happening right now are in your house of marriage and partnerships. If you're attending a wedding or have one of your own coming up, just be prepared for a sh*t show. Similarly, if you and your significant other have made it through this round of Mercury retrograde unscathed, keep the peace because you have a week left before Mercury straightens out. Keep your guard up, betch.

Leo
Only one week left of practically one of the worst Mercury in retrogrades you've had in ages. Thank the Lord baby Jesus. Mercury is in your sign and it's clashing with Jupiter this week, meaning your worst traits will be amplified and probably annoy the sh*t out of other people. Running your mouth could get you in trouble at work and with friends. Think humble thoughts, Leo.
Virgo
It feels like a lot of weird stuff is happening around you that you have no control over. Coincidences will abound and they won't be fun cute ones. You still have a chance to run into an ex or the guy you ghosted. Yikes. Still, the Moon traveling through your sign is amplifying your feelings and intuition, so while you could bump into your past, you'll be able to fully wrap your head around the situation and work through how you feel.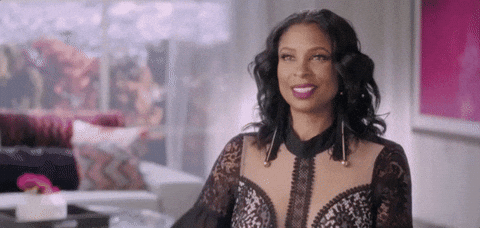 Libra
With the end of Mercury in retrograde in sight, things are starting to look up. Don't get overconfident just because your situation isn't as crappy as it has been, especially when it comes to your finances. You really want to, but it's not the time to treat your self for surviving the past few weeks. Keep a little cushion in your bank account for unforeseen expenses that could pop up this week.
Scorpio
The Mercury/Jupiter relationship happening right now is making you a little more self-centered. Sure, retrograde Mercury has forced you to deal with old issues with parents and bosses and boyfriends, but your friends are probably tired of hearing about it. Maybe ask someone else how they're doing before you launch into the long, drawn-out update about your situation.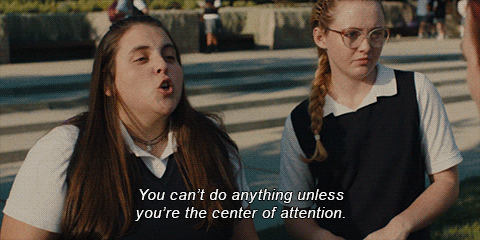 Sagittarius
With this Mercury in retrograde coming to an end, you have the desire to escape and get moving. Squeeze in one last summer vacay if you can. Just be forewarned on this last week before Mercury gets its shit together—travel mixups and delays are still bound to happen. It's up to you to keep spirits bright when all else goes to hell. So yeah, stock up on those tiny bottles of booze for your bag. If you can't make it to the party, the party needs to come to you.
Capricorn
Mercury squaring amplifier Jupiter in your secretive eighth house makes you want to spill the tea on some confidential information. Keep your mouth shut as best you can this week; Mercury in retrograde could still ruin your life. Whether you have the hot gossip about your company, friends, or family, keep it to yourself. I think Martha Stewart had the low down on her company and told people and then got popped for insider trading or something. Don't let that happen to you.

Aquarius
Your ruler Uranus has just gone retrograde until January. With three other planets in retrograde right now, you're probably feeling like everything is at a standstill. Your dating prospects are blah. Your job is fine. It seems like everything you do right now is just, well, meh. Do whatever you gotta do to get out of the rut this week. Kiss randos. Drink on weeknights. Fight the monotony somehow, betch. It's for your own good.
Pisces
Your life has been all over the place since Mercury went into retrograde in July. Fear not because by September things will return to normal and you'll find your rhythm again. Some signs are bored out of their mind by the routine, but you kind of find peace in having a schedule. You'll find time to eat lunch again or workout routinely. Let's be real, the first things to go when things get chaotic are your healthier habits.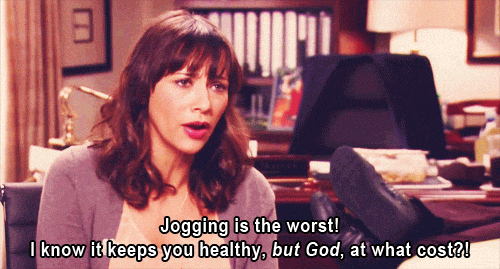 Images: Giphy (6)
Mars Is In Retrograde: Here Are Your Weekly Horoscopes For June 25-29
Mars enters Retrograde this week and it's like, almost as bad as Mercury in Retrograde for some. Mars is fiery, passionate, horny, driven, and emotional. Basically, Mars is Olivia Pope when she's yelling at the President for being a dumbass. You might feel like you're under a lot of pressure this week, but it's nothing a lot (and I mean a lot) of alcohol cant fix. Here are your weekly horoscopes for June 25-29: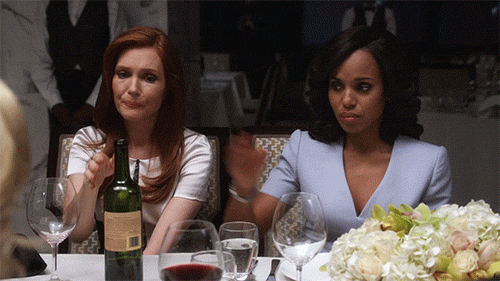 Aries
Romantic Venus teams up with indulgent Jupiter this week to bring out all your worst habits when it comes to romance. Do your best to keep yourself in check, but don't be surprised if you drunk dial, text an ex, hook up with a fuckboy, or fight with your boyfriend for no reason. Basically, it's like Russian roulette of you misbehaving with matters of the heart.
Taurus
The power Mars has over you is intense, since the retrograde is happening at the top of your chart. This makes you hot and cold to your power and desires. One minute, you'll be super confident, killing the game. The next, you could be second-guessing every choice you've ever made. Make a decision and stick with it. Anyone who questions your authority, including yourself, can fuck right off.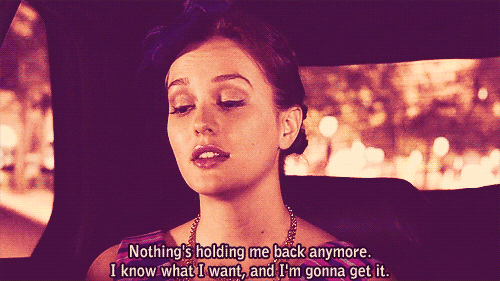 Gemini
You're tempted to commit to more than you can handle this week. Sure, signing up for a bunch of workout classes, volunteer shit, and social activities sounds really good at the moment. Keep in mind that your favorite thing to do is watch Queer Eye on your couch before you go and over-extend yourself and your willpower.
Cancer
The power of Scorpio in your sign will add an air of mystery to your life this week. Be cautious of overposting and geotagging. It's best if some people are left in the dark about your whereabouts. If you happen to end up in the bed of the guy you met on Hinge last week for the fourth night in a row, that's nobody's business but your own. And his.

Leo
With Mars opposite your sign, you're bound to have some arguments with friends, lovers, roommates, and family members. I'm sorry, betch. That's just the way it is. You can be grumpy, bitchy, and generally intolerable, or you can internalize some Southern charm and learn to say, "Bless your heart" instead of "Fuck you" to the people who cross you. Your pick.
Virgo
The Jupiter-Venus face-off in your house of communication has you walking the fine line between connecting and oversharing with others. Your desire to spill the tea comes from you wanting to gain favor with someone. Be cautious about what you say. You could end up looking like a gossip and a try-hard if you don't use your best judgment when running your mouth.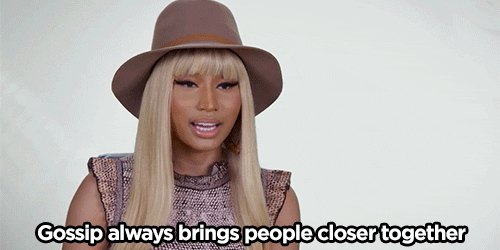 Libra
You might feel a little bit of continued tension with your bank account this week. Mars makes you kind of antsy about your finances, while Venus in your social sector continues to make you popular. You'll want to socialize to relax, but the cost of going out will stress you out even more. It's basically, like, the worst kind of Catch-22.
Scorpio
The Moon in your sign at the start of the week will make you more moody than usual. I mean, you're a Scorpio so you're generally a little unpredictable, but this week you'll kick it up a notch with the mood swings. Prepare your loved ones. Apologize in advance for the things you say when you are hungry, tired, or horny.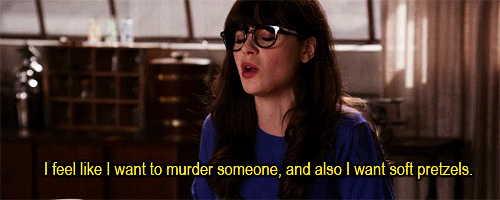 Sagittarius
This week, your inner dreamer comes out. Jupiter makes you optimistic while Mars motivates you to work hard towards your goals. While Mars is making a lot of the other signs moody af, it goes relatively easy on you. You might miss out on some summer fun while you're putting in the work, but you can make up for that in the future when you're rich af and can afford to throw way better parties.
Capricorn
The week is a little confusing for you when it comes to friendships. The Moon in Scorpio draws you to connect on a deep ride-or-die level with someone. But the Venus-Jupiter combo in your friendship zone could make your expectations over-the-top. The best thing to do is just be realistic about where you stand with people. Not everyone needs to be your best friend, k?

Aquarius
This summer is off to a good start with fiery Mars in your sign. Mars will boost your energy and confidence. Just be forewarned: while Mars is in retrograde, it can do you dirty. You might throw yourself into the deep end just to realize you're in over your head when Mars changes signs again. Enjoy that energy and confidence, but don't let things get too out of hand.
Pisces
Mars' retrograde takes place in a hidden part of your chart. This means what's going on in reality will be at odds with your subconscious. You might be at a party surrounded by friends and all of a sudden feel lonely. You might be winning awards and earning professional accolades and still feel like you're failing. Yeah, that's heavy shit. Deep breaths, exercise, close friends, and booze will always get you through. This too shall pass and all that good shit, ya know?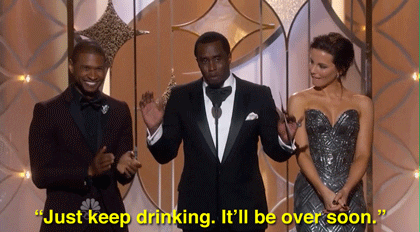 Images: Giphy (6)