7 Questions To Stop Asking Newly Engaged Couples
'Tis the season to get engaged, amiright? Just about two weeks ago, my fiancé (still feels weird typing that) proposed to me and I've been over the moon ever since. I've had more people reach out to me in this short time period than I have in my entire life combined, and while most of the interactions are super fun and positive, there are some repeated questions popping up that are simply getting on my nerves. While most of these questions are asked innocently, they've gotten old quickly, so here's the 101 on questions to *please* stop asking newly engaged couples.
1. When And Where Is The Wedding?

Don't get me wrong, I am excited about the wedding too. I've been dreaming about this sh*t since I was a little girl. That being said, it's almost mind-boggling how many people have asked me WHEN the wedding is. Ma'am, I got engaged one week ago. If you think in seven days' time I toured multiple venues, picked the venue and booked it, you're buggin. What's even more fun is when I say "I'm not sure yet" and it's followed up with a, "well you should really get on that because weddings are likeeee booking into 2022". Thank you, I know. Your added stress is not necessary, especially when you're just stating the painfully obvious. Sorry if this sounds cold, but on behalf of all the newly engaged people out there, it had to be said.
2. Are You Stressed About COVID-19 Impacting Your Wedding?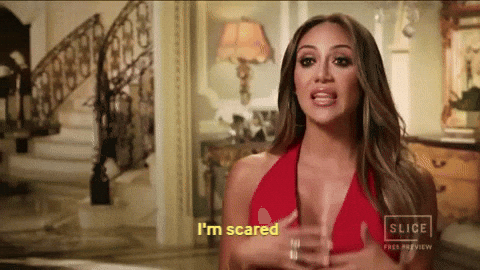 Short answer, DUH. Given the uncertainty of the virus, I'm absolutely nervous about COVID-19 impacting my wedding. That being said, I find this question oddly irritating. As someone who had the virus myself, there are so many more important things to worry about being impacted by COVID-19 than a giant party. I'm nervous for my family, my friends, my loved ones, our world as a whole. While I'm less worried about the virus impacting my wedding day and more overwhelmed that it will result in me getting married two to three years from now, it feels like a slightly obnoxious inquiry. If COVID-19 doesn't make you stressed, you scare me.
3. Who Is in Your Bridal Party?


There are two parts to this question. It typically starts with, "So, who's going to be your Maid of Honor???" followed by, "Actually, who is in your bridal party in general?" When my family asks me this question, I'm cool with it. They've watched me grow up, they know my friends well, and they are genuinely curious. The problem is when *others* ask. If I haven't asked my bridesmaids yet, why would I tell YOU who they're going to be? Half the people asking are subtly hoping to be in the bridal party and the other half are asking just to be nosy and get the scoop. This question makes me super uncomfortable because I'd never want someone to feel left out, but at the end of the day, it's my business and my business only.
4. Are You Going on a Diet? Are You Getting a Personal Trainer?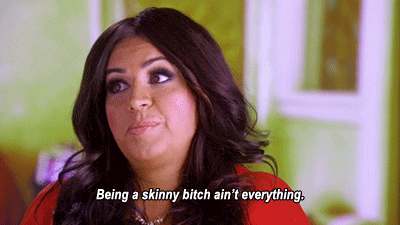 This is perhaps my LEAST favorite question of all because it's just genuinely rude. I've been a bit taken aback by the amount of people who have asked me this, because I just can't wrap my head around thinking it's appropriate. To be honest, I don't know the answer. If I decide that I want to tone my arms for my dream dress, maybe I will. If I decide I want to change the way I eat for health and wellness purposes, maybe I will. That being said, it will most certainly not be influenced by anyone else trying to pressure me to do so. This question is tacky and unnecessary and I know my fellow fiancé(e)s out there will agree.
5. So Like, How Much Was Your Ring?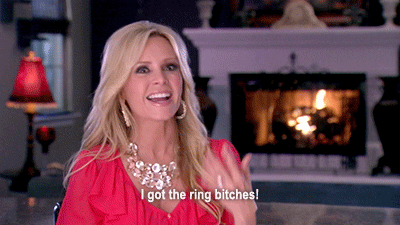 On the theme of tacky… this question is just beyond me. There is a zero percent chance someone has good intent when asking this question. You're either asking because you think it looks expensive and you want the tea, or because you think it looks cheap and… you want the tea. If you hit me with the "DiD hE sPeNd ThReE mOnThS sAlArY" please go away. I'm in love with my ring and that is the only thing that matters to me. That being said, if you've complimented my ring without asking about the cost, I appreciate you. I'd be lying if I said I wasn't basking in glory from any/all positive feedback so… KEEP IT COMING!!!!! (Put that under the category under things you should say to a newly engaged person. Accolades are always allowed.)
6. Am I Invited?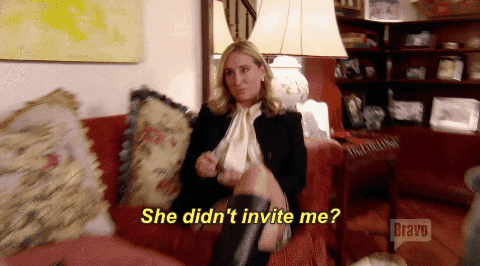 If you have to ask, it's probably a no. Weddings are expensive. Like… really expensive. Would you treat me to a $200 dinner? No? Then I probably won't do the same for you. Half kidding, but I personally am not trying to recreate My Big Fat Greek Wedding, so chances are my list will be narrowed down to the real ones. This question falls under the category of super uncomfortable because I hate leaving anyone out and, despite my evil sarcastic tone throughout this article, I actually love to make people feel warm and welcome, so by default I'll feel guilty about those who don't make the cut. Long story long, please don't ask me this question, because it WILL keep me up at night.
7. Can I Give You Some Advice?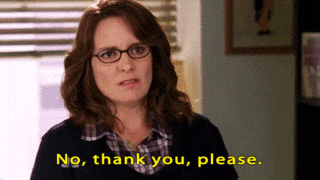 This question is super circumstantial, because some people offer fantastic advice and it's extremely appreciated. Advice about how to conquer visiting multiple venues and what to look out for? Yes please. Advice about how to budget and what is and isn't worth splurging on? I'm all ears. The problem is, people typically offer advice that is opinion-based rather than fact-based, and that's where it gets hairy. I don't want your advice on things personal to me, because it's my wedding. When it's your special day, you call the shots. When it's mine, let me enjoy. (LMK if this is giving bridezilla vibes so I can stop before I start.)
Bonus: Questions I Enjoy

In order to redeem myself for all the spiciness above, I want to include some questions that I enjoy getting. Those exist too, I swear. I'm happy to answer questions about the engagement because quite honestly, I still get butterflies. How did he ask? Easy, I have a response saved in my notes that I can send along to anyone and everyone who wants to know. Were you surprised? Excited? Nervous? Yes, all of the above. What kind of style is your ring? More than happy to answer this (mine is emerald) and I'm also happy to answer personal questions about the ring if they are productive and helpful for my fellow future brides (or friends looking to get engaged soon). What is your dream dress? Oh, I'm glad you asked… let me show you my Pinterest board. You get the point.
If you take away one thing from this piece, it's to be respectful of others privacy and to know what questions are appropriate vs. uncomfortable. Pre-engagement I likely asked half of the above questions myself, so we're all learning here. The more you know!
Images: Scott Broome / Unsplash; Giphy (9)
A Rundown Of Arie And Lauren's Wedding In Maui
This past weekend, The Bachelor's Arie Luyendyk Jr. and Lauren Burnham got married. (Really thought I'd never have to spell "Luyendyk" again. Pretty mad that I do.) While some fans are annoyed that the wedding wasn't aired on live TV, I'm sort of grateful we were spared a six-hour episode of The Bachelor on Monday night. (My liver couldn't handle it.) And luckily, an anonymous source gave PEOPLE all the details of their wedding. So I, personally, feel like I was there and intend to judge the whole affair as though I was.
The Ceremony
We already knew they were getting married in Maui, at an old "processing factory for sugarcane" (according to Wikipedia) called Haiku Mill. If they did not write their vows in haikus, I will be simultaneously relieved and very disappointed. ("Once I met Lauren / I was like, 'nah, Becca K' / Then I changed my mind".) An old processing factory doesn't sound the most romantic, but pictures of the venue are actually pretty stunning. Very real-life fairytale, which, if Lauren's Instagram captions are any indication, is exactly what she's going for.
PEOPLE's coverage continues by reminding me that Arie and Lauren have a 10-year age difference, and that they only got engaged 10 months ago. (Ten. Months. Doesn't it feel like a f*cking decade has passed?) As for the ceremony itself, PEOPLE reports that they "wrote their own vows," and both "got choked up." Arie's grandparents acted as ring bearer and flower girl, which is actually pretty f*cking cute. As is PEOPLE noting that they got the "biggest laughs," and that the grandma "really connected with everyone." Hey, maybe his grandma can be the next Bachelorette! I'd tune in as long as they promise Arie won't be on it.
In terms of visuals to judge, only Bachelor producer Megan Firestone dared to break what I'm sure was an ironclad no social media rule. Her post has sadly since been deleted (and she may or may not be holed up in an ABC torture chamber as we speak), but I can tell you that Lauren looks like a princess (the hair!!), and Arie and Lauren look very happy. The only suspicious things about this picture are how well-lit it is when every candid of me at a party looks like I just crawled out of the underworld how extremely not pregnant she looks. Whatever Fit Tea she's drinking, I want it. Thankfully, we do have one Instagram of the wedding, courtesy of Rachael Wolfner, who is doing the lord's work.
Finally, no coverage of Arie and Lauren's wedding would be complete if we didn't discuss the most-cherished guest: Baby Girl Luyendyk (Jr.??) As we already knew, Arie and Lauren are expecting a baby. But if you didn't follow their baby's Instagram (I hate me too), you might not have known that they are expecting a baby girl! I'll be accepting a running list of baby name guesses in the comments.
Other useful tidbits included on this Instagram include regular updates on the baby's size (fig! plum! taco!) and cheeky details about Lauren's personal life, like how she's learning Dutch and plays Mozart for her baby. It feels totally weird to be making fun of someone who looks better six months pregnant than I do now, but come on. She's writing full paragraphs in the voice of a fetus and it's hilarious.
Here's hoping the wedding went off without a hitch, that the couple whispers "I love that" to each other into old age, and that they have a happy, healthy blond baby! I draw the line, however, at watching a Baby Luyendyk spin-off.
Images: Giphy; People; Instagram; Instagram
Did Justin Bieber's Dad Accidentally Reveal Hailey Baldwin Is Pregnant?
My friends, the rapture may be imminent. Because word on the street aka the internet sites that my work computer doesn't block is that HAILEY BALDWIN MIGHT BE PREGNANT. *screams internally*. Is Hailey Baldwin pregnant? What did we do to deserve this, you ask? Well I know I stole extra rolls at my grandma's funeral reception did nothing, but I'm not sure about you all. Whatever it was, we are clearly being punished. 
So, I'm sure you're wondering why people think that the human embodiment of nepotism draped in crop tops is pregnant, and the answer to that is Jeremy Bieber. According to my celebrity gossip god, Lainey, Papa Biebs has been doing some curious social media-ing lately that has fans questioning Hailey's reproductive status. Let's look at the evidence, shall we?
The first questionable post is brought to you by Instagram. Yesterday, Jeremy posted this picture, but it's the caption that's making the Beliebers suspicious.
Now sure, "To be Father #Bieber's" is confusing for many reasons, most of all because if you're pluralizing a last name there should not be an apostrophe. Take note for your Christmas cards, PLEASE people. Second of all, I can see how fans might think this means Justin is expecting. Jeremy is kind of  implying that both he and Justin are fathers. Personally, I just think that Jeremy doesn't have a strong grasp on grammar rules, but sure, I will begrudgingly accept the possibility that Jeremy Bieber was putting his famous son's business on the internet for more followers because he's just so excited!
Now on to exhibit B. Jeremy also tweeted out the following:
Nothing touches having all your kids together. 3 generations. #ProudFather

— Jeremy Bieber (@JeremyBieber) September 30, 2018
Apparently this tweet came on Sunday when Hailey and Justin were visiting Jeremy in Canada. Hmm. V suspicious. If we trust that Jeremy knows what generations mean (a bit of a leap tbh), and we count his generation, and then Justin's generation, WHAT IS THE THIRD GENERATION? Is Hailey Baldwin pregnant and the third generaation is gestating in her womb??! It would seem that's what he is implying.
Finally, I think the last piece of evidence is the quickie marriage between Justin and Hailey. Yes, plenty of youths these days have babies without being married, but as we know, Justin and Hailey are "religious" people. I mean, not so religious they wouldn't have unprotected sex before marriage, LOL AS IF, but definitely the type to try and correct their mistake afterword with a shotgun wedding and some creative math.
So what do you all think, is Hailey Baldwin pregnant? Personally I believe these two need a baby like I need a UTI, but hey! At least the kid will be rich. Let's all keep our eye on this, and if she really is with child I wish them all the best and hope that Hailey gains 60 pounds.
Images: @jeremybieber/Instagram; @jeremybieber/Twitter
4 Frightening Realities Of Living With Your SO
Before I moved in with my boyfriend, I interrogated everyone I knew who lived with their partner. I'd read plenty of horror stories about couples breaking up after living together too soon. They were all frustratingly vague about how and why exactly things went wrong. My friends, sadly, were similarly unhelpful. "It's just different" was the most common offering, with "the first month was the worst" being a close second. Six weeks into living with my boyfriend, I'd agree that both those things are true. But because I'm paid to write this not a terrible friend, I'll actually explain why. Here's what to actually expect when you move in with a partner.
1. Laundry Will Kind Of Rule Your Life
This aspect of living together is particularly true if you live in NYC and the closest laundry to you is a laundromat that only takes quarters. Totally random example, NBD. But, even if you have a washing machine in the comfort of your home, or go full bougie and get it picked up, there's just going to be a lot more dirty clothing existing in your home. Especially if your partner plays sports and/or is a guy and therefore inexplicably goes through six T-shirts a day. Either way, I miss only thinking about laundry every few weeks. And of course not having anyone judge me when I used my laundry bin as a "backup tees" drawer.
2. Food Is Now A Shared Entity
If you're not already, I highly recommend listening to every episode of the Diet Starts Tomorrow podcast. They spend one episode talking about how hard it is to control your eating in a relationship. I loved it so much that I made my boyfriend listen to it. In the year and a half we dated before moving in together, I'd complained plenty about his constant desire to post up at beer gardens, or his tendency to make the whole box of pasta whenever we cooked. Now that we live together, I deal with all those struggles, plus the fact that he fills our kitchen with chips, Gatorade, and sugary cereals. Not to mention that he buys everything in bulk as though we are a family of seven.
Clearly, many of these problems exist because he also does most of the grocery shopping. I should be more grateful. But I have a late-night snacking problem, so I am instead furious that I now have such binge-able food on hand at all times. Anyway, whatever your weird food needs are (and you def have some), prepare to spend a lot of time arguing about what groceries you actually need. And/or screaming at your partner when you come home hangry at 10pm and the only food available is a microwavable corn dog.
Me to my boyfriend: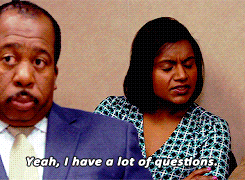 3. "Clean" Means Different Things To Different People
I'm very lucky with my boyfriend—for many reasons, but in this context, I mean because he's relatively neat. He does the dishes, he vacuums occasionally, he's kind of a freak when it comes to crumbs, you get the idea. HOWEVER. Things that I never realized are very, very important to me—like wiping down the bathroom sink/mirror, or having a designated place for shoes—won't even occur to him. This leads to a lot of arguments where I become convinced that he's actively trying to piss me off. And he has literally no idea what I'm talking about. Or where he tells me he cleaned the apartment and I come home and think he's joking. Basically, you're going to need to sit down a few weeks in and tell each other plainly what's important to you in terms of maintenance.
4. You're Probably Grosser Than You Realized
It's not like my boyfriend and I went from seeing each other once a week to living together. But I do think I underestimated how much I used my time in my own apartment to do all the weird stuff I don't think about. Like eating a block of cheese in bed, trying to get a good view of what feels like back-ne in my bathroom mirror, trying on 16 different shirts and flinging every reject on the same chair. All of these activities are made way less fun by being in a room with anyone else. And they're made UNBEARABLE if that other person starts commenting on it, which they definitely will. You are now doing it in a space that they equally live in.
Ultimately, this isn't the worst thing in the world and will actually probably curb some bad habits. But I def had a few moments of deep shame on this road. Like when my boyfriend came storming out of the bedroom demanding to know why there was almond butter on his pillowcase.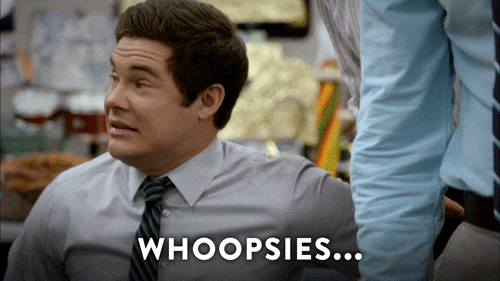 All in all, the biggest thing I've noticed about living with my boyfriend is space, plain and simple. Even with roommates, there's always a spot that's yours alone. Not having that is more of a shift than I expected. There are lots of fun parts too, like the fact that you can be naked all the time, pay way less rent, and just feel smug and happy every time you can reference OUR apartment. So as long as you're willing to have a few screaming fights, a few cool-down conversations, and a few ugh-compromises, I wholeheartedly recommend it. If you try to treat the living arrangement like one of you is renting a room and the other one owns it, I guarantee that won't work out.
Images: bigkidproblems / Instagram; Giphy (2); Unsplash/Jeremy Banks
Leonardo DiCaprio Might Be Getting Engaged Soon
Leonardo DiCaprio is getting engaged. Okay, I'm getting ahead of myself. Rumor has it that he's planning on popping the question soon, and I'm v upset about it. After 43 years of being the ultimate bachelor, Leo might be settling down with his new model of the week, Camila Morrone. An insider told Us Weekly that he has "never loved a girl like this." Aw, that's sweet. Of course, there's not really any way to judge the accuracy of "insider" reports, but let's assume this is true. Is Camila Morrone the future Mrs. DiCaprio?
Need a recap on who Camila Morrone is? As we've discussed, she's a 21-year-old Argentinian model and actress. Yes, you read that correctly, she is 21. Half his age. Actually, NOT EVEN HALF. The two have been dating since her high school graduation December 2017, and have been photographed around the world together. It's no surprise Leo fell hard for her since she falls perfectly into his "type" (model, younger than him).
So yeah, it makes sense that Leo is very into Camila, because literally who wouldn't be? I'm happy for Leo, but also some of the details in the Us Weekly report are a little cringey. The source talks about how Leo is finally ready to settle down, which is not that shocking considering that he's been an adult man for a quarter of a century. Apparently Gisele Bündchen, whom Leo dated from 2000 to 2005, wanted to get engaged, but Leo thought he was too young. Okay, first of all, if you're dating someone for five years and not willing to discuss marriage, what are you doing? Second, Leo was 31 in 2005. If 31 is "too young" for men to get married now, just throw me in front of a moving train.

In the Us Weekly article, the source also says that Leo is "ready to have kids," and that " loves having little kids around and wants to have kids with Leo." She also apparently wants to get married first because she's "very traditional in that way." I believe that all of this is true, but I'm still not sure I can imagine Leonardo DiCaprio having children. Whatever, I guess anything can happen.
Will Camila Morrone be Leo's lasting love? Maybe! To date, neither of them have ever confirmed or commented publicly on their relationship, but time will tell. Soon, we might get some sort of announcement, or see Camila in public rocking the largest ring we've ever seen. Sorry ladies, but the chance to get with Leo might be gone. I'm not crying, you're crying.
Image: Giphy (1)
Kristen Doute And Josh Peck Are BFFs, And I'm Not Okay
Just this week, I was thinking how sad I am that Vanderpump Rules is in its off season. (Yes, I have a rich and full life, don't @ me.) Then, as if answering my prayers, Kristen Doute 'Grammed something last night that required—nay, DEMANDED—my attention. Please see Kristen's post announcing the pregnancy of Josh Peck's wife below. Yes, Kristen Doute and Josh Peck not only know who the other is, but they know each other well enough to post about major life events.
Yep, you read that right. Kristen Doute, T-shirt designer and resident Crazy Ex-Girlfriend, will soon be "Auntie Kristen" to the child of Josh Peck. AKA Josh from Drake & Josh. Josh, the Oprah-loving nerd who has no business being old enough to have children!!! If you listen carefully, you can hear the sound of my childhood exploding. And the sound of me scouring the internet for old episodes of Drake & Josh. And of my weekend being lost to a '90's nostalgia binge watch. Anyway.
Beyond the dubious wisdom of allowing Kristen Doute near your baby, there's an obvious question here. WHAT is the connection between Kristen Doute and Josh Peck? This isn't just Kristen weirdly stanning—Josh Peck commented "Love youuuuuu" on her IG, and his wife commented "We love you so much!" So, something's up. Luckily, these two are both avid enough users of social media that I was able to find the answers. After a little digging, here's what I found.
They've Been Friends For Years
According to this tweet, Josh was one of Kristen's first friends when she moved to LA. Try as I might, I can't find exactly what year that was. But her first IMDB credit is 2010, and season 1 of Vanderpump Rules filmed in 2012, so let's say somewhere in that range. Either way, it's been a 5+ year friendship, and she's a big fan of his wife.
@ItsJoshPeck was one of my first friends in LA, now he's MARRIED to his bff Paige ????????one of the most beautiful chicks I've ever met-love you! pic.twitter.com/cplvpcJBEf

— kristen doute ???? (@kristendoute) June 20, 2017
Their Tweet Relationship Is A Little One-Sided
I pointed out earlier that Josh and Paige commented on Kristen's Instagram for a reason. If you looked at their Twitter interactions alone, it would be kind of hard to tell whether he and Kristen were real friends, or she was just a fan. I'm not exactly rock solid on decoding Twitter relationships, but the fact that she's retweeting him and replying—and he's not so much as liking those retweets—seemed a little off to me. I'm not calling Kristen a liar, but I'm not calling her a truther either.
"@PortableShua: Trapped https://t.co/TRAbJ8afbD" Ohh kid, I just started vining. It's on. ????

— kristen doute ???? (@kristendoute) April 28, 2013
"@PortableShua: Life isn't all Nachos and Nicki Minaj" …but it should be. #housewivestagline

— kristen doute ???? (@kristendoute) January 25, 2015
Josh Peck May Have Auditioned For 'VPR'
In a since-deleted post (SOB) from March 2017, Josh wrote the following caption. "@paigeobrienn and I auditioning for #pumprules season 6. @twschwa @kristendoute." Was this probably a joke? Yeah, though there's NO WAY OF KNOWING without the picture. Now that the option has been opened to me, I feel like I can't move on without knowing what a picture of Josh Peck pretending to be auditioning for VPR looks like. But anyway, this caption brings us one other piece of important information: Josh is ALSO friends with Schwartz. Maybe the three of them kicked it back in the day before Kristen introduced Katie and Tom? Maybe Katie secretly hates Josh, and she's the reason they don't hang out anymore. Maybe there's a whole spin-off/crossover Drake & Josh in the works about it…okay, okay. A girl can dream.
Ultimately, Josh and Schwartz's friendship is shrouded in even more mystery than Kristen Doute and Josh Peck's. In fact, Schwartz didn't even like Kristen's IG post congratulating them—but Katie did. Then again, Katie probably has an alert on her phone for when Kristen posts. She seems like that kind of friend. Let's hope now that Kristen has declared her Josh love to the world, the rest of the VPR cast will have no choice but to follow suit. I'll leave you with @katelyn_lately's comment on Kristen's Instagram, where she says what we're all thinking. Enjoy your weekends—I know my Nickelodeon-bingeing ass will.

Why Rushed Engagement Is The Newest Celebrity Trend
It's been a weird summer. Trump keeps interrupting The Bachelorette, the heat wave broke everyone's spirits, and all our least fave baby celeb couples are getting engaged. And by "baby," I mean that both the celebs themselves and the actual relationships are very, very young. First we had Ariana Grande (25) and Pete Davidson (24), and now we have Justin Bieber (24), and Hailey Baldwin (21). Yes, TWENTY-ONE. I too spat out my coffee upon reading that. Doesn't that just seem awfully young to ruin your life in such a permanent way make such a long-term decision? While Justin and Hailey have had an on-off thing for years, neither couple was publicly together earlier than, say, May. All of which begs the question: why the rush? Is this a hot new celeb trend we'll all hate for a year and then emulate forever? WTF is really going on? Here are some theories.
They're Being Massive Trolls
This is one of my preferred theories, though probably unlikely. After decades of the media zooming in on left hands and perceived "bumps," it'd be really fun if these couples were just trolling the shit out of all of us. If nothing else, it would explain why they keep describing the news as "lit." I think it's fair to say that if there's even a small chance your wedding vows will contain that word, you're too young to get married. So, there's a small chance this is a wildly self-aware and meta interpretation of what the media expects of today's just-past-teen celeb. Then again, "Justin Bieber" and "self-aware" aren't used in the same sentence much. Which brings me to my next theory…
They Wanted To Change The Conversation
At this point, I feel we should address that in both couples there is a More Famous and Less Famous party. I bet you anything that Google searches for "who is Pete Davidson" and "who is Hailey Baldwin" have both skyrocketed this June. Not that either party is actually unknown, mind you—just less of a household name. Justin and Ariana, the slightly more famous, are both pop stars who the public has some trouble taking seriously. Ariana because she profited off a "sexy baby" aesthetic for some time, Justin for…darker reasons. I don't need to remind you. However, the public is also consistently obsessed with their music, so they have a ton of star power. It's possible that these engagements just came about as mutually beneficial arrangements. The Less Famous parties get a boost in name recognition, and the More Famous parties get an image boost by linking themselves to someone the public doesn't yet openly mock.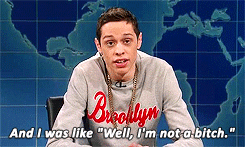 They're Working With An Apocalypse Mentality
You know how you feel when you open your email and we're on the verge of war with North Korea? Or Roe v. Wade is about to be overturned? Or children are being held in cages? You know, the gut-wrenching feeling you've been getting every day for months on end? Well, if celebs are indeed #justlikeus, maybe they aren't quite so immune to that, either. The general "the world could end at any moment so let's go all-out now" feeling. If I were a twentysomething celebrity, I'd be buying million-dollar diamonds and holding my loved ones close too. Seriously though, uncertain times do breed a lot of sudden-onset heavy relationships. Think back to your senior spring: how many couples you'd expected to last a week suddenly pledged their undying loyalty to each other? When the outside world is frightening, it helps to have a constant.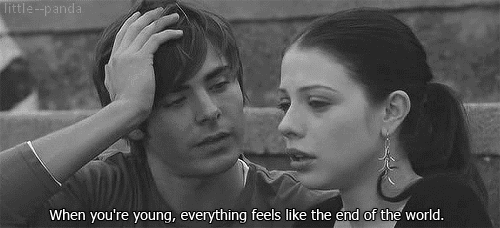 They're Really Just In Love
Yeah, this is totally possible. I'm not saying they AREN'T in love, I'm just saying that alone isn't quite enough to explain the hastiness of these decisions. Jupiter has also been in retrograde since March, which I'm low-key convinced played a major role. But you don't see me going around calling it the ONLY reason.
Justin Would Dump Hailey In A Second If Selena Called
Does this have anything to do with theories about too-soon engagements? Nope, it's just one of my more firmly held beliefs and I have nowhere else to put it. When it comes to Biebs, nothing will convince me he did this for any other reason than to post an IG story of Hailey's ring and obsessively check his phone to see if Selena watched it. Selena JUST released a song called "Back to You," guys. Somehow, somewhere, these two will run towards each other in the rain while this song plays.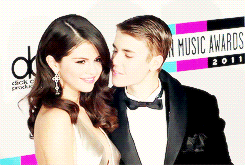 So yeah, these celebrity couples aren't the first to get married after a short period of time. But they're too young, too insanely quick, and too close together not to note. Who knows, maybe Ariana just opened the floodgates and we'll be seeing a continuing wave of 24-year-olds tying this knot to people they met at the club last week. Honestly, I can think of worse things.
Images: Giphy (3)
Internet Fuckboy Wants To End His Engagement For Reasons That Are Giving Me Rage Blackouts
Happy Monday, everyone. The sun is shining, half our country is underwater, the other half is up in flames, and I have once again lost the remaining vestiges of my hope in mankind. I mean that literally, BTW—I have no faith in men, as opposed to humans in general (although the rest of you aren't too far off my list, so don't get comfortable). My faith in the male population has been decimated faster than my group of six friends decimated four plates of nachos yesterday afternoon, thanks to a little ol' Reddit post I found over the weekend entitled, "I don't know how to convince my fiancé to lose weight. I no longer find her attractive". Why do I do this to myself? I don't fucking know. I guess I'm just a glutton for punishment.
Anyway, the text of this post has since been deleted, so you're just going to have to trust me on this. This 25-year-old Reddit user wrote in because he's since grown unattracted to his fiancée due to her weight gain. He writes, "Me and my Girlfriend were the typical 'gym couple'. We worked out together, ate healthy, nutritious meals every day and would spur each other on to be as physically fit as possible. Fast forward to now and after having proposed to her, she's been piling on the pounds and no longer wants to go to the gym or on runs."
Like, okay, fair. If you bonded over a mutual activity and that was basically the foundation of your relationship and now one partner has completely lost all interest in that, yeah, I can see how that would be tough to deal with. Even if you do sound like the most annoying people in the universe. He continues, "I do love her personality but physically she disgusts me by her mannerisms whilst eating and she is becoming lazier by the day."

NOPE. Nope. You lost me the moment you said your fiancée, the woman you're about to pledge your loyalty to in sickness and in health, "physically disgusts you." Also, what do you mean "by her mannerisms whilst eating"? Like, is she a loud chewer? Because I feel like that's a pretty easy conversation to have. Or do you just mean her eating habits but you're too afraid to say it? But you know what, okay, I can understand what this guy's going through. Like, if you started dating a supermodel and now they're morbidly obese, I can totally see how your attraction would wane. So is that what happened here? Did we go from two extremes of the weight spectrum? Um, no.
"She's 5'5 and 160 lbs now and before I proposed, she was 132 and looked amazing."
Okay, wait wait wait. I got out my handy dandy BMI calculator on the internet to see just how bad of a change we're talking here. So to start, at 132 pounds and 5'5″ we're talking a BMI of 22.0 That's a normal BMI. Ok, all good here. But then I got to pluggin'. And at 5'5″, weighing 160 pounds puts you in a BMI of 26.6, which is the overweight category. Not obese—just overweight. And you know how much weight you'd have to lose to get back in a normal BMI range? 10 pounds. Yes, really. At that height, the normal BMI range ends at 150 pounds. So yeah. To be fair, a 28 pound weight gain in the span of a year is definitely concerning, but at the end of the day this guy is going to end his engagement over TEN FUCKING POUNDS.

Are you kidding me? Ten pounds? That's how precariously your relationship hangs in the balance? WTF would happen if your fiancée got sick? Or got pregnant? Would you dump her the second she gave birth because her baby weight didn't immediately melt off? You're gonna sit here and propose to someone and yet you can't even have a conversation with them to try and work through your issues before ending the engagement? Ok. This is the type of shit I point to when my dad asks why I'm still single.
And you know what the best worst part is? The comments that are just endorsing this fuckboy's entitled attitude. There's comments like, "She's starting to develop a different lifestyle than you, you can totally say this is a dealbreaker and move on. I know break-ups suck, but at least this happened before the wedding. You'll both be happier with someone who lives the same lifestyle." Another one says, "If already at 24 she's letting herself go like that… there's very little hope that she'll be interested in staying lean and in shape in middle adulthood." Like, fuck all this bullshit. How much do you all want to bet that if a woman was posting this about her fiancé, the comments would be all, "Stick by him, don't be a shallow bitch, do you even know what 'for better or for worse' means?" Or like, at best it would be like, "invite him to the gym with you, cook him healthy meals, encourage him" bullshit. And I'm not just taking crazy leaps of faith off my feminist soapbox here. I literally know this for a fact because I am secretly a Reddit lurker by night. A few—keyword, few—people rightfully pointed out that maybe something more is going on here to spark this weight gain, like depression or anxiety, and maybe this guy should try to get to the root of this sudden change before going for the nuclear option.

So, um, yeah. Fuck this guy and fuck all this bullshit. And to all you 25-year-olds who are out here getting engaged for the Insta, maybe you should really think through what it means to commit to someone for the rest of your life before you pop the question. It will save you a lot of time and money and it will save me a lot of hypertension. Kthx.