The 5 Lip Colors You Need For Your Winter Instagrams
Winter is upon us, and I've been ready and waiting for this shit since that time during Labor Day Weekend when I blacked out in a star spangled bikini and woke up wanting to banish myself to Canada for my actions. So, yeah, I'm pretty fucking ready for winter. Not just because it gives me an excuse to do nothing and see no one live my best life with my Netflix account, but also because I can finally break out my winter lip color, which is v similar to my spring, summer, and fall lip color, but I get less shit for wearing it. And, trust me, if I'm choosing to leave my house in the dead of winter it's because my bff forced me off the couch at gunpoint I have a damn good reason, and you best believe I will be armed with the appropriate lip wear. So, anyways, let's talk winter lip colors, k?
1. It's All About The Nudes

Nude lips are always in, but for this winter, try a more sophisticated pinkish-brown off-nude to elevate your winter look. These nudes look moodier than your basic nude lip, which is perfect because I am always striving to be the moodiest bitch in NYC. We suggest buying Josie Maran Argan Love Your Lips Hydrating Lipstick. Not only is the shade to die for, but the people at Josie Maran should be using their talents at NASA because this shit is fucking groundbreaking. The outer shell of the lipstick is made with moisturizing argan oil, while the inner shell is made with highly pigmented color so your color will stay locked into place without peeling off halfway through happy hour. It's a Christmas miracle.
2. Bold Red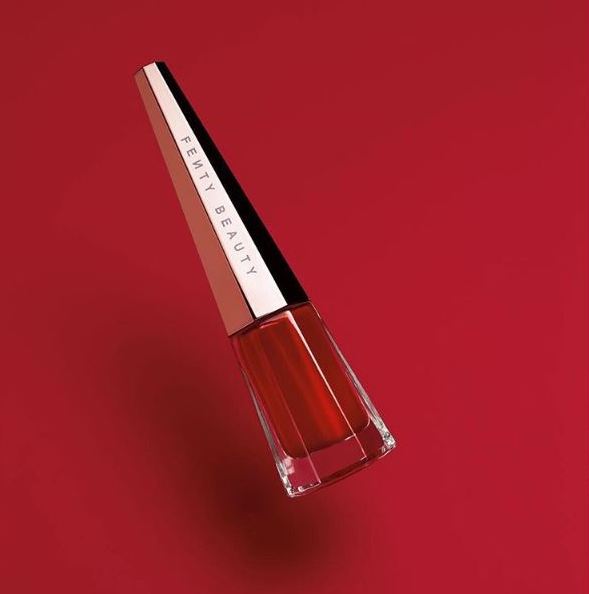 Bold red lips for Christmas? Groundbreaking. So, FINE, it's not original, but it's timeless and classy and don't pretend like you won't be puckering up the second December 1 hits. And prepare to lose your fucking mind because this just in: Rihanna is releasing a liquid lip paint in the shade, you guessed it, bold red Stunna, like, really fucking soon. Like, cancel-your-Thanksgiving-plans-because-it-drops-on-November-23rd soon. We already told you how obsessed we are with her Fenty lip gloss, which I was fully prepared to hate because I retired all lip glosses with my Juicy Couture track suit years ago, but now use religiously. Similar to how her lip gloss works for all skin tones (which I am still convinced is witchcraft tbh) so too will her red lip shade. Regardless of if it complements my skin tone or not I will be buying it to feel closer to Rihanna, and you should too.
3. Forbidden Fruits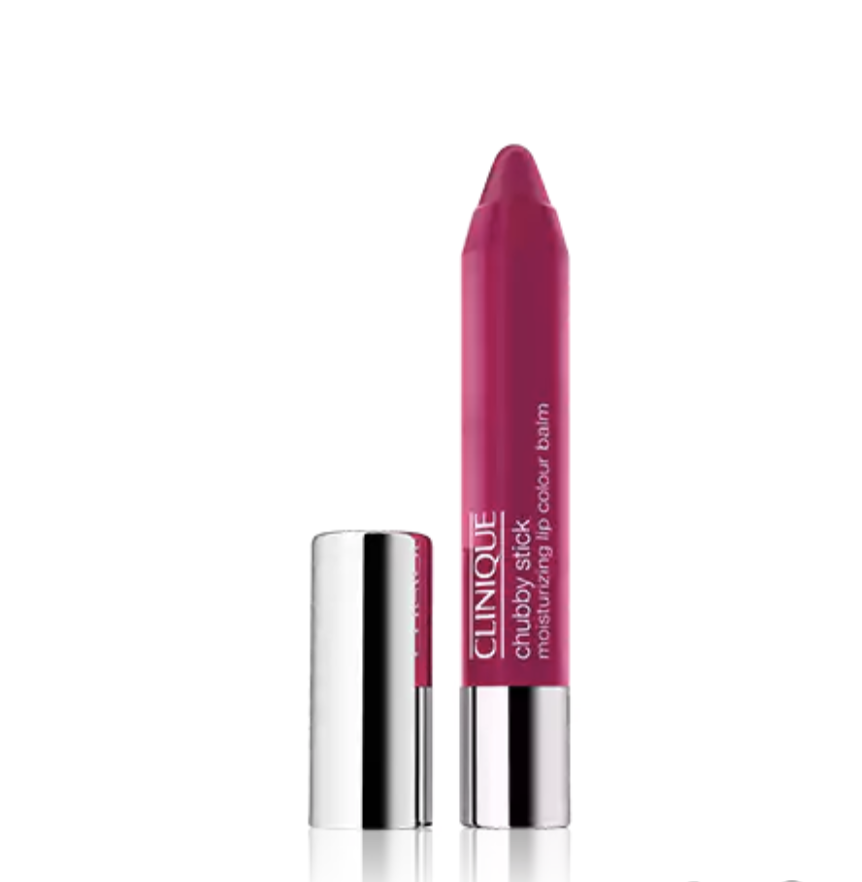 Berry lips were literally everywhere during fashion week, and we're actually not mad about it. These hues are flattering on everyone AND they scream winter-chic. We suggest trying the Clinique Chubby Stick in Pudgy Peony, which if you can excuse the name (seriously v sorry I used the word "chubby" and "stick" before noon on a Monday), it's actually amazing to use. The berry balm is v moisturizing and it gives your lips more of a berry tint instead of full-on color so you'll look more chic and less extra.
4. Crimson Hues

If you're trying to be sort of different and original but not too different and original (think Ariel Winter channeling Kylie Jenner in a thirst trap Insta) then crimson hues are about to be your go-to lip color this winter. Brick-red hues, like Nars Semi Matte Lipstick in VIP Red, are about to be all over the brunch scene soon—I'm calling it right now. Nars' semi-matte formula is made with Vitamin E to make it long-lasting AF and keep the color locked into place no matter how many mimosas you chug. Plus your lips are left looking velvety and full-bodied with a sheer finish that will look great on your after-brunch Snapchat story.
5. Vampy AF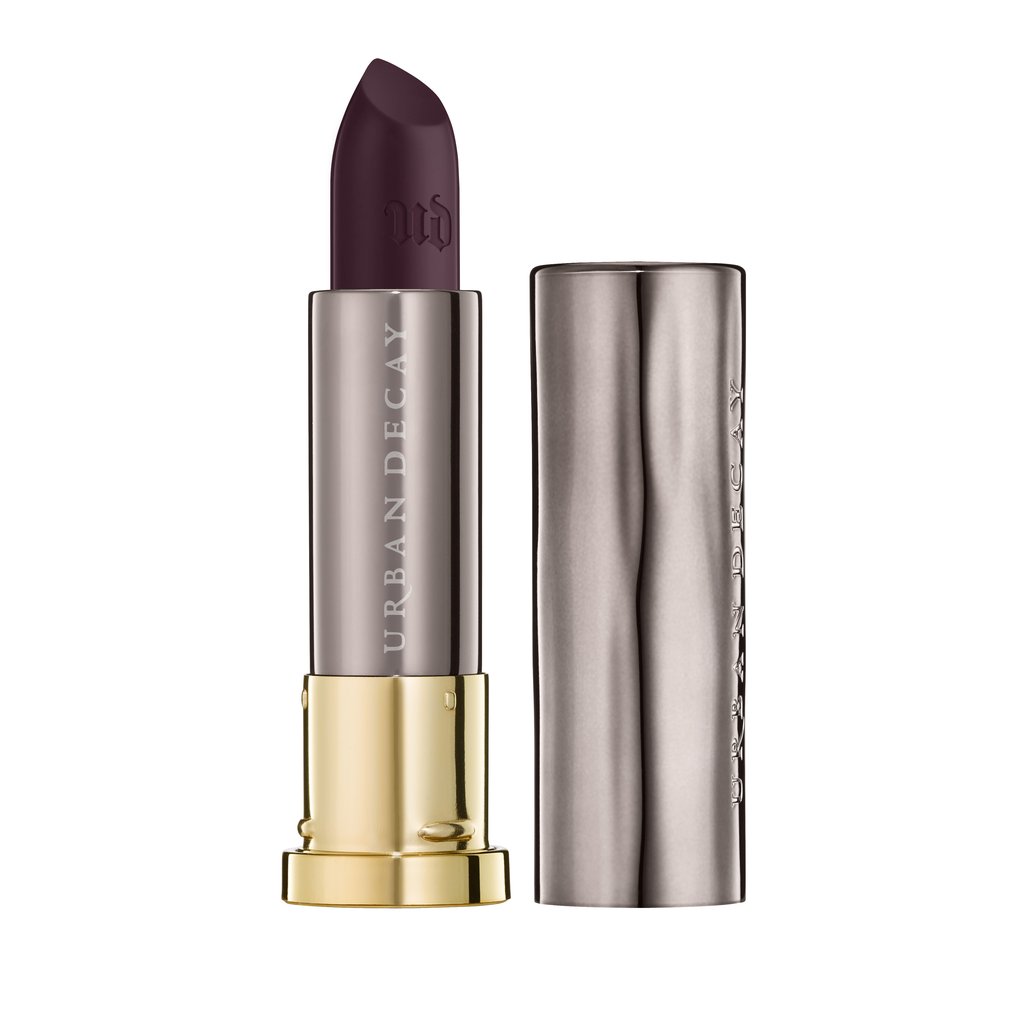 Let me be clear: I don't need any one season to tell me when and where it's appropriate to don dark, vampy lip colors, because in my opinion the time and place for that is literally always. Even if that time and place is my couch at 5pm on a Sunday. Just saying. One of our favs vampy lip colors is Urban Decay in Blackmail, and that's not just because I feel personally connected to the name. Well, at least not the only reason. This highly pigmented lip color goes on as a matte and stays on for hours. And by hours, I mean it can outlast you between the hours of 11pm-4am. You're welcome.
The Thots Of Your Instagram Feed Explained By Bratz Dolls
If there's one thing we all know about so-called viral makeup trends, it's that 90% of them are bullshit. Squiggly eyebrows? Show me one person who is actually doing that in public. Just ONE! The people demand receipts! That being said, the latest viral makeup trend that may have slightly more credibility involves doing your makeup to mirror a Bratz Doll, aka what Kylie Jenner does every damn day of her life. We all remember Bratz, the heavily made-up dolls with lip fillers no feet and the most extra looks imaginable. These dolls took the Betches "dress like a slut" philosophy and monetized it for children. The early 2000s really were something, eh? Basically, the Bratz were thots before Instagram launched thotism as we know it today. In hindsight, we can now see clearly that each Bratz doll corresponds to a very real and very special variety of thot who fills our feeds with her selfies daily. Here's how each of them break down:
Chloe – The Wannabe Thot

Truly a special breed, Chloe—nicknamed "Angel" because she doesn't get how nicknames work (see: Sami Sweetheart)—wants desperately to be a background vocalist on a local rapper's mixtape, but is quite simply too white to function. She makes vague references in her Insta photos about being "hard" and her "struggles," but you remember her from second grade and are pretty sure she grew up in the rich person suburb next to yours. Chloe's biggest accomplishment are her contributions to thirst-trappery, where she is truly unmatched. Your feed is constantly filled with photos of herself that you are legally required to screenshot and send to your group chat with the text, "You can see her vagina in this, right?!?!" Occasionally, Chloe's Instagram will go dark because too many people reported her account as porn, but she always comes back with a long screenshotted note directed at "haters" full of strange grammatical choices and vague references to how you "just gotta do you."
Occupation: Aspiring Pop Star
Insta Bio: "All U Bitches Mad" – My new SiNgLe oUt NoW On SoUndCloud! Link In Bio<3 xoxoANGEL
Example: Iggy Azalea, Niykee Heaton
Jade – The International Thot

Jade, whose nickname is Kool Kat (again, not how nicknames work), wants you to know that she is the ho the phrase "hos in different area codes" is referring to. You keep following Jade mainly because you're trying to figure out how a person who does not appear to have a job is constantly traveling to different countries. Your entire group chat has basically concluded she's a high-end escort of some kind, but the rules of feminism state that you must continue to support her by liking her photos in hopes that one day she'll invite you along on one of her journeys. You know she has at least one boyfriend who is a sultan because of the time she stayed in that spinning hotel in Dubai, and she appears to be on a mission to Instagram herself standing next to every luxury hotel pool on the planet. 20 years from now you'll check back in on her and find out she's in jail for smuggling cocaine in her butt and everything will make sense.
Occupation: "Entrepreneur"
Insta Bio: They say a smile is the same in every language, well so is Resting Bitch Face<3 Jetsetter <3 Student of Fashion <3 HMU On WhatsApp
Example: Tila Tequila (Before she became an alt-right Nazi)
Yasmin – The Actually Successful Thot

Yasmin, nicknamed Pretty Princess (can someone put me in touch with a Bratz representative? we need to talk about nicknames…), doesn't need the thot life for money or food or weight loss tea endorsements. Yasmin is a thot purely for the love of the game, and honestly, you kind of respect it. You started following Yasmin because you were fascinated by her ability to seemingly have erect nipples at all times, but you stayed after she requested you on LinkedIn and you realized she was a low-key successful businesswoman. Sheryl Sandberg by day, Ariel Winter by night, Yasmin's account is private for a reason. Does she have her own line of lipsticks that makeup vloggers are raving about? Yes. Is that going to stop her from posting pics of herself in bed with captions like "Come find me ;)?" Hell the fuck no. Is Yasmin a feminist icon, or does her very existence set women back thousands of years? Unclear, but you're not going to unfollow until you find out.
Occupation: CEO Of Yas Cosmetics
Insta Bio: Follow @yascosmetics for latest swatches! Get money, get paid. Real friends only. Not accepting new follow requests.
Example: Kylie Jenner
Sasha – The Batshit Crazy Thot

You don't know Sasha IRL, but you are legitimately concerned for her safety. Every other week, Sasha appears to be embroiled in some kind of major crisis, and she has no qualms about sharing every detail of those crises on social media. Bless her heart. There was the time she was moonlighting at a Florida strip club and a loose dog bit her on the leg ("Please donate to my GoFundMe surgery page y'all! My foot is fucked!"). There was the time her ex boyfriend Snoop Dogg (different Snoop Dogg) crushed her apartment with a helicopter ("Venmo me @Sasha2Fierce2Furious y'all! My roof is fucked!). And, of course, there was the time she didn't post for a few weeks and you were sure she was dead but then her Insta story revealed she just trapped on a boat (Tweet my whereabouts using #FindSasha! Where tf am I?!?! Our navigation tools are fucked!"). Sasha's life is a beautiful human train wreck, and you have no choice but to follow obsessively and hope you can make it to her funeral. It'll probably be lit.
BTW, her nickname is apparently "Bunny Boo" and I'm calling the police.
Occupation: "Dancer"
Insta Bio: Bitches Ain't Shitttttt – GoFundMe.com/SashaSonFund to help me find my son!!! where tf is he!?!?
Example: Blac Chyna
Raya – The Religious Thot

Raya, aka Sun Rayz (kill me), was the fifth Bratz doll added to the pack, mainly because she was a full-fledged Christian before that point. Raya was raised in the light of the Lord, but after a fashion-internship-turned-stint-on-The Bachelor took her to New York, Raya has converted to the Church Of Thotism and she is never looking back. But don't worry, Raya has not fully turned her back on Jesus. Each of her selfies, cleavage pics, and thirst traps are accompanied by a caption like, "God is great!" or "Living in HIS light<3" and she is not above just straight-up posting a Bible verse from time to time. How she reconciles her thot lifestyle with her love of Christ, you're not sure, but photos of herself at Sunday service in a bodysuit tell you she's doing just fine. One day she'll scrub her entire Insta presence and return with an entirely new persona after marrying a secretly gay pastor and popping out a baby named Zion or Abraham or some shit. She'll act like everyone has forgotten her former thot life, but you have the screenshots to prove it.
Occupation: Homemaker
Insta Bio: The Lord Has Plans For This One Right Here <3, Christian, Future Mommy, 32D
Example: Raven Gates
5 Fall Beauty Trends That Will Be All Over Instagram
Even though it feels like Satan's armpit in New York rn, fall is fast approaching. But with every new season comes a new wave of people trying to make fetch some batshit beauty trend happen. Hello hairy selfie nails? Fucking wave eyebrows? It's a wonder God doesn't just smite us all rn and start over with the human species. Honestly, would not blame Her one bit. That said, there are a few trends that if I saw a person rocking them on my Instagram news feed I wouldn't immediately report that person to Instagram HQ for personally victimizing me with their beauty choices. I'm kind like that. Anyways, here are 5 beauty trends that are about to be all over your Instagram this fall.
1. Metallic Accents
If you would have told me three months ago that this metallic/glitter trend would still be going strong this fall AND that I'd be into I would have told you to lay off the bath salts. But I guess it wouldn't be a Monday unless I decided to lower my standards try something new, and metallic accents are about to be everyfuckingwhere this fall. They were all over the runway during Fashion Week and I have a feeling they're also about to be all over the J train at 8am during my morning commute. Tbh I'm barely in the mood to speak words to humans before 11am, and I'm certainly not in the mood for you and your iridescent eyelids assaulting my retinas that early in the morning. The key to metallics is to be subtle AF with your makeup. Think gold eyeshadows and shimmery nail polish—make the metallics the statement piece of your look.

2. Graphic Eyeliner
We've said it once, we'll say it again: Winged eyeliner is done. It's cancelled. And thousands of thots just screamed into the void. During Fashion Week makeup artists ditched traditional eyeliner techniques for more graphic lines paired with fresh faces. 100 percent this look is not for your 9am department meeting (or so I am "gently" reminded by HR), but it could take your after work happy hour game to the next fucking level. Again, the eyeliner should be the statement of your look so don't try pairing this shit with a crazy lip color or glitter eyeshadow. Instead pair the blunt, clean lines with barely-there makeup for a chic AF finish.

3. Black Bows
For those of you who have been dressing like Blair Waldorf since 2012, just waiting for preppy-bitchy-chic to come back into style (as if it ever wasn't) then get ready to lose your fucking mind because black bows are making a huge comeback for fall. This is not a drill. This hair accessory is about to blow up your Instagram feed with girls who are trying to exercise their daddy issues make a bold statement with their look. It's a low-maintenance way to upgrade your everyday look. Plus it's cheap AF to pull off.

4. The Natural Glow
Apparently this fall is going to be all about "fresh faces" and "looking natural". *shudders* But if you think for one fucking second I'd let my coworkers see the actual face I was born with, then you've lost your damn mind. Even though contouring might be over forever (someone needs to notify the Jenner/Kardashian Klan ASAP), there's still a shit ton of makeup that goes into looking natural because no one just woke up like that. Use hydrating creams and highlighters to get that clean, clear complexions and natural looking, healthy glow.

5. Vampy Lips
You know what they say: if it ain't broke then don't fuck with my vampy lip color. Tbh I don't think I can imagine a world where dark lipwear isn't in style and I'm feeling v blessed that I don't have to this fall. There's a reason this shit is timeless: It's chic and edgy, it looks good on legit any skin tone, and you will 100 percent find me rocking this lip color from now until Memorial Day. We suggest using NARS Audacious Lipstick in deep aubergine because the color is amaze and that shit will never come off no matter how many vodka sodas you drink at happy hour.

People Are Using Condoms & Other Weird Shit As Beauty Blenders And It Needs To Stop
Recently, a video of beauty vlogger Esther Gbudje posted a makeup tutorial in which she applied her foundation with a hard boiled egg and I guess our question is…why? I mean, I get wanting to save $20 on what ultimately amounts to an interestingly shaped sponge, and in the age of Pinterest, far be it from me to stop anyone's attempt at a DIY project, but an egg? Really? Hard boiled eggs, traditionally, are not the best smelling things, so rubbing one all of your face seems dicey at best. Also like, why waste an egg? They're the perfect low-cal, protein-packed snack, all of which is wasted if you cover it in blush. There are starving models in Milan who would love to eat that egg right now. Maybe one of them would be willing to trade you for their beauty blender. Just a thought.
And sure, the egg appears to work pretty well, given the fact that it's a fucking hard boiled egg, but still…why rub an egg on your face? Like, I get using egg whites in a face mask or whatever, but you're telling me I should rub a slippery ass, freshly peeled egg, all over my face for…beauty?
A resounding "nah" to that.
And here's the thing—this egg video is not the first time the internet has tried to replace a normal beauty blender with some weird bullshit. Here are 5 other DIY beauty blenders that need to stop, like, now:
1. A Sock
So that's where all my fucking socks have gone. Crazy people are stealing them to up their makeup game. Seriously, if I am ever getting ready with one of my besties and she pulls out some crusty-ass sock and starts rubbing it on her face, I'm having her committed. Sorry Katie, you're a ward of the state now. Get your shit together and maybe we'll see you back in normal society soon.
2. Bra inserts
Okay first of all, bra inserts cost like $40 so I don't really see how this is saving you any money. Like, not only is it weird for you to rub a silicone boob on your face, but there isn't even a financial gain attached. Bras are fucking expensive! Do you really want to risk ruining your favorite undergarment by getting them low-key covered in blush? It makes no sense. 
3. A Condom
Nope. No. No thank you. That's gonna be a hard pass. Seriously. Just look at the thumbnail of this video. It's horrible. If I saw someone using this in public, I would call the police. Hello 911, we have a literal psycho in our midst. Also, wouldn't this get lube on your face? Who tf wants to get lube on their face? Unless you're into that kind of thing. Which is fine. Just, as a general rule, it's best to keep your sex life separate from your makeup routine. No need to get those wires crossed.
4. A Tomato
Again—why waste a perfectly good tomato? It's like, you could have had a yummy snack that makes you look healthy AF, but instead you're a literal lunatic stuck in her room rubbing fruit on her face. Just seems unnecessary.
5. A Pancake
Okay now this is just plain ridiculous. Are you seriously telling me that you would rather COOK PANCAKES every time you want to do your makeup, than just bite the bullet and buy a fucking beauty blender? There are knock-offs on amazon for like $2 that work just fucking fine. You're telling me that I'm gonna have to do a full-on Great British Bake Off anytime I want to go out? No way. All this method would do is lead to a major increase in the amount of pancakes I eat, which sound both delicious and carb-heavy. I'm sorry, but I just can't take that risk. I have a summer body to maintain.
How To Pull Off Pink Eyeshadow Without Looking Diseased
It's true that all of the best things come in pink: just for instance, my iPhone and the wine I'm holding in my hand rn. But, like, as my eye makeup? Unless you've been living under a rock you've probably seen some try-hard actress—cough…Lea Michele…cough—trying to reinvent the makeup wheel by rocking the pink eye makeup trend on Instagram and/or red carpets everywhere and I really don't fucking get it. I'm trying to look like a Plastic, not like someone I write about in my burn book, fucking duh.
But apparently this trend is here to stay and it's becoming less of an editorial look and more of a regular beauty trend. The reason why escapes me but then again people also want to be engaged to Nick Viall so I guess that's the world we're living in these days.

Maybe this look would be cool for Halloween or if you're trying to look like you're from Brooklyn, but wearing it to work? Tbh my boss already thinks I drink too much in my free time, no need to make her think I also have a casual drug problem as well. Like, can a girl have some mystery left please?? But I know some of you betches are probably about this makeup look so since I'm feeling generous half a bottle deep into my rosé, I'll try and teach you how to look fucked up pull off this trend. Because apparently on Wednesdays we wear pink eye now.

Seriously WTF.
WHAT YOU NEED:
To call that sketchy kid from your dorm to see if he has any "tickets." Or if you're going more of the makeup route, a small blending brush, pink blusher like bareMinerals Ready Blush, and an angled liner brush. Tbh either way these tools will get you looking fucked up pretty in pink.
STEP ONE:
First, prep your eyes by using foundation to completely conceal any redness and unevenness on the lids. Yes, get rid of the redness before you actually paint them fucking red. *sips more wine*

Then, you take a small blending brush and softly apply your blusher just into the crease line of the eyelids. Work the brush backwards and forwards until the edges have blended evenly.
STEP TWO:
Use the angled liner brush to apply the blusher along your upper and lower lash lines, for a subtly graphic tweaker chic effect.
STEP THREE:
(Optional) Apply the same blusher to the high areas of your cheeks and contrast the texture with a soft pink gloss on the lips so your whole face can look like you've dipped it in fun dip.

And voilà! Your boss definitely thinks you have a coke problem now.
But seriously, is it just me or does the finished look make you look like you have actual conjunctivitis? Or that you've been up for 4 days straight on an Adderall binge? Either way, I want to call a doctor for you. Whatever, if you need me I'll just be here, googling pictures of this moronic beauty trend and crying for the state of our world into this empty bottle of rosé.