These Companies Are Stepping Up To Make Supplies Amid The Pandemic
Update: things are bad. More specifically, COVID-19 cases are spreading quickly all over the country,  hospitals are being inundated with people who need medical attention, and we are running out of supplies. The world was not prepared for this pandemic, and hospitals are really feeling that right now. Health care providers are struggling to treat their patients and themselves, as they are running low on COVID-19 testing kits, masks and ventilators. 
Without these supplies, health care providers will be unable to adequately do their jobs in a way that protects their patients and themselves, which will only worsen the spread.
It's what one could call: a fucking disaster.
While many hospitals are still waiting to receive the supplies they need from the state and federal governments, some companies have stepped up to produce masks and other things to donate. Capitalists performing acts of socialism and getting some free press in the process. Yay? While the government has straight-up ordered companies like General Motors to retool their factories to manufacture ventilators, others are stepping up voluntarily.
Here are some brands that are using their forces for good and sending supplies to hospitals around the world. Capitalism, but make it fashion.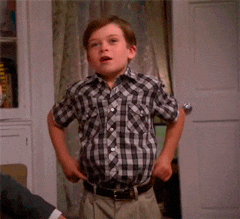 Hanes
Hanes isn't just your go-to brand for comfy period panties anymore, they're now producers of medically approved masks. Their plan is to make 1.5 million masks a week to give to health care providers who are treating COVID-19 patients. Thanks for being there for those who need it right now, and for being there for me when I'm riding the crimson wave.
Absolut Vodka and Jameson Irish Whiskey
The maker of these bar cart staples are converting their facilities to produce hand sanitizer in its U.S. facilities.
LVMH
LVMH — a company with subsidiaries including Louis Vuitton, Dior, Sephora, Fendi, and Givenchy — is the world's largest luxury conglomerate, so we're glad they've found it in their hearts to give back during this crisis. They stepped up back in January when they announced a donation of 16 million renminbi ($2.2 million) to The Red Cross Society of China.
Since then, LVMH has also turned its perfume factories into hand sanitizer manufacturers,and is set to order 40 million face masks from China to help France. J'adore.
Dyson
The British technology company received orders from the UK government to make 10,000 ventilators. Billionaire founder James Dyson said the company was able to design and build an entirely new ventilator, called the "CoVent," which they will send to hospitals in the UK who are experiencing a shortage of supplies. They'll also donate 5,000 to international relief efforts.
Dyson has designed and built an entirely new ventilator, called the "CoVent," since founder James Dyson received a call 10 days ago from UK Prime Minister Boris Johnson. "This new device can be manufactured quickly, efficiently and at volume," he said https://t.co/D7HBjsQIl1

— CNN International (@cnni) March 26, 2020
Given that Dyson charges $500 for a hair straightener and kidney for a vacuum, I'm not surprised they had some money lying around. In any event, well done, Mr. Billionaire.
Prada
Prada is keeping it classy by
using its factory in Italy
to mass-produce hospital gowns and masks, and plans to use the site for this until at least April 6th. They plan to produce and distribute 80,000 hospital gowns and 110,000 masks We love to see it.
I'm impressed but will be watching to see if surgical masks make their way onto the runway next fashion week.
Cristian Siriano
After reaching out to the New York governor's office, the designer and "Project Runway" host recruited his talented team to churn out thousands of masks for health care providers treating COVID-19 patients. Their designs have been approved for use, and Siriano says his team can manufacturer
up to 500
masks per day to help make up large shortages throughout the country.
Click here
to donate to their efforts.
Brooks Brothers
The company says it's converting its factories in New England to produce 150,000 masks and gowns every day.
Ford, GE, and 3M
Ford is working with General Electric to  create a version of their ventilators. The car company is also working with 3M to help create respirators for health care workers working with COVID-19 patients.
The Good Influence Fund
Ok, so we can't really make anything to help (other than fire memes). What we can do is use our reach to bridge the distance we're all feeling at this time. We've selected four organizations mobilizing to support those whose lives have been impacted by the pandemic. Help us raise $100,000 to support the distribution of Personal Protective Equipment for medical workers, nutritious meals for families in need, direct cash assistance for laid-off services workers, and resources for victims of domestic violence.

Images: Giphy (1)
Everything You Need To Know About Fenty, Rihanna's New Fashion Brand
Earlier this month, LVMH announced the "fast approaching launch" of Fenty, a new luxury fashion brand developed by none other than Rihanna. If you're not familiar, LVMH (which stands for Louis Vuitton – Moët Hennessy) is a luxury conglomerate that owns dozens of world-famous high-end brands, including Christian Dior, Fendi, and Sephora. Basically, they're the cream of the crop in the luxury world, and they're giving Rihanna her own luxury fashion label.
This is a huge deal for a few reasons. LVMH hasn't started a new brand from scratch since 1987, and Rihanna is both the first woman to start a new LVMH brand AND the first woman of color to ever run an LVMH brand. They're placing a lot of trust in Rihanna to make Fenty a success, and her track record suggests that she definitely will. Fenty is scheduled to have its official launch in Paris on Wednesday, so here are some of the biggest questions that we still have about Rihanna's new brand.
What Exactly Are We Getting?
LVMH has promised that Fenty Maison will be creating ready-to-wear clothing, as well as accessories including shoes, sunglasses, and jewelry. In one of the photos from Rihanna's New York Times Magazine photoshoot, we get a good look at some sunglasses that are definitely too cool for me, but I still want to know more. Is it only women's for now, or will the line have men's or unisex pieces? Will the first launch be just a few styles of each item, or a complete collection with lots to choose from? And speaking of accessories, will there be handbags?
How Expensive Will It Be?
For me, the price point of Fenty is the biggest question that remains to be answered. LVMH is mainly a luxury goods conglomerate, but their brands range wildly in price, from mid-level price point designers like Marc Jacobs and Kenzo, to the top of the top like Givenchy, Dior, and Céline. LVMH specifically announced Fenty as a "luxury Maison," so I'm expecting it to be a lot pricier than Rihanna's past collabs with brands like Puma and River Island, but it remains to be seen just how luxe the prices will be. Should I be eating ramen noodles for two meals a day to afford this sh*t, or just one? Rihanna, I really desperately need to know this information.
How Much Is Rihanna Actually Doing?
Rihanna is obviously an incredibly talented creative/visionary, but we don't really know about her skills and experience as a fashion designer. According to LVMH, the brand is "developed" by Rihanna, which is a much different word that "designed." According to LVMH CEO Bernard Arnault, "Everybody knows Rihanna as a wonderful singer, but through our partnership at Fenty Beauty, I discovered a true entrepreneur, a real CEO and a terrific leader. She naturally finds her full place within LVMH." These are very kind words, but Rihanna is definitely more on the business side of things here.
According to reports, Rihanna is investing around 30 million Euros worth of resources in the project for a 49.99% ownership stake, while LVMH is matching that with 30 million actual Euros for the other half of the ownership. By "resources," I mean Rihanna is giving the brand her image, her time, and exposure to her 70 million Instagram followers. Seems like a fair trade to me.
Will It Be Readily Available?
For all of us dedicated Rihanna fans out there, this is another burning question. Will Fenty be widely available in stores and online, or will it be like Kanye West's Yeezy collections, where people are fighting each other to get their hands on overpriced sneakers? If Fenty is being run like another traditional luxury brand, it seems like the collections should be available at luxury department stores like Saks and Bloomingdale's, but it doesn't look like there's been any official word about this yet. Basically, when and where do I have to camp out to get my hands on the clothes?
What Will The Size Range Be Like?
In her recent projects, Rihanna has been all about representation. First, with her Fenty Beauty line, she revolutionized diversity requirements for her products, with a minimum of 40 foundation shades. She kept this positive momentum going with her Savage x Fenty lingerie collaboration, which contains sizes up to 3XL, as well as seven different shades of nude. With this in mind, I would hope that Rihanna has maintained this inclusive mindset in her transition to luxury fashion, which has traditionally been slow to adapt to changes in the industry. When the collection is presented tomorrow, we should get a better idea of this.
When Is The Album Coming?
Not that I'm counting, but it's now been 1,209 days since Rihanna's last album came out. I. Am. Hungry. Fans have obviously been begging Rihanna to release new music for years now, and she's made some vague comments about how new music is coming soon, or this year, but we don't actually know what this means. If there's anyone that can juggle lots of projects, it's Rihanna, but her focus on Fenty makes me nervous that music will get pushed to the back burner again. Rihanna, if you're reading this (long shot, but whatever), please please please send any hint about when I can expect a new single. It's my birthday on Saturday, and this is all I want.
Images: Shutterstock; LVMH, badgalriri (4), fenty, savagexfenty / Instagram