I Tried 'Cosmo's Sandwich Bag Sex Tip & Lived To Tell The Tale
I live for a good headline, so it should come as a surprise to no one that I clicked a story titled, "5 Positions to Use With Homemade Sex Toys". Just to be clear, I didn't click and read this entire article on, you guessed it, Cosmopolitan, because I am trying to break into the DIY sex toy industry, but rather because I had a rough morning and needed a good LOL. This article definitely worked. 
As the guy I'm seeing continuously reminds me, I'm no sex savant, but after reading a few articles on this ridiculous publication that somehow still exists, I have to say, neither are Cosmo's writers. I didn't read the story with the intention of picking apart every little thing because I just don't have that kind of time, but before I get into it, I would just like to destroy the title real quick. There is never a need to make your own sex toys or vibrators. If you're traveling and forgot to pack one, an electric toothbrush is not the answer. I read this article with no intention of trying out any of these, but after reading the very persuasive dek ("These sex positions you can—and should—do RTFN."), I decided they were right: I should do one of these right the f*ck now! 
So I did number one and it was horrible. In other news, the pope is Catholic. I first read this "tip" in our article on terrible sex advice when you're home for the holidays, and decided I had to try this out for myself to try to figure out what kind of deranged person would think this was a good idea. Here is what Cosmo wanted me and this poor guy who didn't know what he was getting himself into to do: 
If you are staying at someone's house over the holidays and need to avoid certain seminal evidence, make the easiest masturbator ever by filling a plastic sandwich bag with lube. Put a sock around it for a better grip and stroke up and down your partner's penis while they rub you. Afterward, seal it up then hide the living hell out of that baggie.

First of all, I'm starting a petition to have the phrase "seminal evidence" deleted from the English language. Secondly, isn't the "easiest masturbator ever," like, your hand? Third, and perhaps most important, this is just jerking someone off with a lot of unnecessary equipment, and it doesn't seem like I get anything out of it. If all he has to do is touch my clit using what he normally uses (his hand), why do I need a makeshift condom and a f*cking sock to get him off?
Lastly, if he's finishing in the sandwich bag (which I'm instructed to hide instead of throw away????), are we not having sex after? This weird rubbing is the whole show? Honestly, not that I ever think about this, but if I did, I imagine this is how Pete Buttigieg prefers to be jacked off. It's so weird and too sterile to be enjoyed by anyone else. 
Anyway, for the sake of journalism, I put my woes aside and spent the money I was planning on using for dinner on $27 lube and plastic baggies. Here we go, folks.
To set the scene, he was laying on his back propped up against all 72 of my pillows and I was sitting on my knees facing him. I know this sounds really awkward, and, don't worry, it sure was, but this was the only way to do it without getting lube everywhere, which would have been decidedly more uncomfortable. Now, I was off to an awkward start because I haven't actually given a hand job since high school, I think, and kind of forgot what to do. He was laying there looking like he'd rather claw his own throat out than let me put his dick in a lube-filled baggie, but because he's an angel, I guess, he let me get a few strokes in before we officially agreed this was f*cking awful.
Honestly, this wouldn't have been so bad if I could have muted the baggie, which sounded like unwrapping one of those butterscotch candies at your grandma's house. My guy didn't seem to mind the crinkly sound, but I did, so I tried to cover it up by rambling complete nonsense. Turns out that kinda kills the mood!
As far as the the sock, we didn't use one because we didn't see the point unless we were using a barre sock with grips on the bottom. Wouldn't a very smooth sock against a very smooth baggie make you lose your grip as opposed to making  it better? 
Anyway, even though I sincerely tried to make this a good experience for him, there was something violently unappealing about stroking someone's dick that's both drenched in lube and wrapped in a f*cking ziploc bag that made me want to call the whole thing off. For the record, he didn't hate it as much as I thought he would, but I just couldn't get past the fact that there was a plastic bag between my hand and his dick. 

As for the rubbing me part, there were approximately zero angles to even try this without lube getting everywhere. So after what felt like 800 years, we finally called it. Even though he was the only one getting ~pleasure~ out of this, I still wanted to thank him for agreeing to let me ruin sex for him drain our dignity together, so I gave him a blowjob, which, if you can believe it, is even better than a baggie for disposing of "seminal evidence." Should I become a sex writer?
If I don't win a Pulitzer for journalism after this, I quit. I did learn one valuable lesson, though, and that is: lube is low-key an important substance to have handy. Just for sh*ts and gigs the next morning, we put some of this on before sex and it was quite possibly the best sex I've ever had. He also definitely enjoyed me putting it on beforehand (probably because no baggies were involved), so maybe Cosmo should write about that instead of instructing women to suck on a f*cking ice cube seconds before going down on someone? Just a thought. 
Images: Yifan Zhang / Unsplash; Giphy (2)
What Your Zodiac Sign Reveals About Your Sex Life
We all love reading about our zodiac signs, even though horoscopes might not be the most scientifically accurate. The brand just revealed the results from their 2019 SKYN Condoms Sex & Intimacy Survey, which asked 2,000 Gen-Z adults (18-22) and millennials (23-38) in the US and Canada detailed information about everything from condom use and sexual education to favorite sexual positions and fantasies. Some of the results were kind of surprising—like how 65% of Gen-Z reports using a condom all or some of the time, while only 54% of millennials could say the same. Some were disappointing, like how Gen-Z fakes orgasms more often than millennials (10% of the time versus 6%, respectively). But in addition to breaking down their findings by generation, we worked with Skyn to break things down by astrological sign. It's the perfect mix of astrology and science. So read on to find out what your zodiac sign reveals about how you are in bed.
Aquarius

According to Skyn's research, if you're an Aquarius-born person, you use lube most frequently and toys while you masturbate. While those are all great characteristics for a partner, if your SO is an Aquarius, don't bother asking for a threesome. They are least likely to have one. On top of that, they are the least adventurous when it comes to locations to have sex, so keep it in the bedroom.
Pisces

If you're a Pisces, you're freaky. You are most likely to have filmed yourself and a partner having sex multiple times. But!! If you're going to film yourself having sex, make sure everyone involved consents and is over 18 (*cough* Rob Lowe *cough*). As well, you're more likely to be in an open relationship and are the biggest fans of vibrators. But beware of calling your partner the wrong name, since you are most likely to do so. Yikes.
Aries

Ahh Aries. Lucky for you, you last the longest during sex—an average of 31 minutes. You're also most likely to use a sex toy. Fun! However, you are also most likely to have had a dry spell (aka no sex) for over 2 years, other than when you lost your V card. Maybe that has to do with the fact that you are also most likely to fake an orgasm. 12% of Aries reported faking an orgasm every damn time they had sex. Unless you're imitating Sally, STOP IT!
Taurus

If you're a Taurus, you're least likely to want to spice things up in the bedroom. So either you're intimidated or super vanilla. No shame in the latter, but if it's the former, maybe work on it? It's worth it to switch things up, I promise. Skyn also found that you would prefer to give up social media for a year instead of sex, and like honestly, I agree. Finally, if anyone is interested in having an open relationship, hit up a Taurus 'cause they are most likely to consider it.
Gemini

Beware of Geminis. While you are least likely to fake an orgasm (take note, Aries), you are most likely to overreport the number of people you've slept with. Why? Just keep it real. But on the flip side, Geminis are also most likely to still be a virgin. I was hoping Steve Carell was a Gemini, but he isn't. Is Colton?? Whatever. Unlike a Taurus, you are most hesitant to give up social media for a year over sex. So either you're v attached to your phone or the sex you've had is not very good.
Cancer

I've never been happier to be referred to as a disease until today. As a Cancer, I have the most sex out of all the signs and am most adventurous outside the bedroom. Seems fitting for the things I write about (sorry mom). Cancers love cowgirl—37% rated it in their "Top 3 Fav Positions." And, when it comes to one night stands, Cancers are most likely to find someone on a night out. Get it, Cancers.
Leo

If you're a Leo, you're most likely to use social media DMs as a way to sext. You love dirty talk and find it a major confidence booster. You also love a good blindfold, so partners of Leos, take note. But buyer beware: the majority of Leos believe that size is "very or somewhat important" for sexual pleasure. Listen, it isn't about the size of the wand, it's about the skills of the wizard (or however that saying goes).
Virgo

Since Virgos are "supposedly" the most studious, you are most likely to meet your SO at school. Unlike Aquarians, you are most likely to be open to a threesome. Fun! While you are also more likely to have sex on the first date, you are the least likely to experiment with sexual fluidity. No shame in that, though—you know what you like and you stick to it.
Libra

Your fav sex position is probs doggy, since 67% of Libra's rated it in their "Top 3 Fav Positions." You are least likely to use a condom (I won't lecture you, but be safe pls). You are most likely to judge someone with multiple partners, and maybe that is you just being bitter, given that a quarter of Libras said they masturbate more than five times a week. Maybe lessen up on the judgment, k?
Scorpio

You are most likely to buy condoms online, and while you're at it, throw some cuffs into your Amazon cart since you are also most likely to use some sort of restraints, you kinky people. As well, Scorpios are the most successful when it comes to datings apps. You are also most likely to think foreplay is overrated. I disagree but again, I'm a Cancer so …
Sagittarius

You are smart and safe. You are most likely to use condoms, and I commend you for that. Maybe you should talk to your Libra friends about the wonders of protection. While you are most likely to wrap it before you tap it, you are least likely to lube it up before you use it. Uh, ouch? You also play hard to get, being among the least likely to have sex on the first date. Finally, you prefer giving over receiving oral sex. You generous soul.
Capricorn

You find it difficult to be in a relationship, making you the most likely to stay single. Although you may be single, you experiment and are the biggest fans of flavored condoms (don't worry, Skyn makes condoms inspired by our fav cocktails). While you may like flavors, you are rather vanilla when it comes to positions. Missionary is the favorite position among Capricorns. And luck you, Capricorns are most likely to orgasm more than once during sex.
Images: Giphy (12)
7 Solo Sex Tips To Get The Most Out Of Your 'Me Time'
Paddling the pink canoe, hitchhiking south, feelin' yourself… whatever you call it, we're here to tell you that masturbation is an essential part of your self-care routine—and way more fun than a bath bomb or a yoga class (unless it's goat yoga, obvs). Like sex, there's always room for improvement. Whether that's adding a toy, switching up your technique, or just making more time for masturbating. Here are 7 solo sex tips to super-charge your solo play.
1. Use Lube
Squeeze a small dollop of water-based lube onto your index and middle fingers, and use them to lightly massage your inner labia and clitoris. If you tend to get wet easily, you might not need the slippery stuff for this. But when it comes to insertable sex toys, we're telling you—wetter is always better.
2. Explore Your Body
It's easy to head straight for the most obvious erogenous zones, but incorporating other parts of your body can add a whole new level of intensity to the experience. Stroke and squeeze your nipples, caress your thighs and stomach, run your fingers through your hair… basically whatever feels good at that moment. You might discover a sweet spot you never knew you had.
3. Take Your Time
Masturbation can feel a little functional sometimes (anyone else do it when they can't sleep?). We get it. Some days all you want is a speedy release, especially if you're busy and all you can think about is… getting busy. (Sorry, had to.) Long, drawn-out solo sessions can be amazing, though, especially if you're into being teased. Try lightly stroking everywhere except for the places you want to touch most—until you can no longer stand it. Or try "edging", which means masturbating and stopping each time you're about to come. Do this again and again, building arousal and anticipation until you can't wait any longer. When you finally give in, it's gonna be totally worth it.
4. Change Your Technique
Your tried-and-tested technique might mean an orgasm is a dead certainty, but what about if you had a whole heap of self-pleasure tactics in the bag? Always rub your clit in a circular motion? Try tapping it instead. Do you usually lie on your back? Try grinding against a pillow on your front. Learning to appreciate varying levels of pressure and different speeds also means that when you're with someone else you won't be waiting for them to touch you in a certain way—you'll just enjoy the ride.
5. Get A Sex Toy
Kudos if you already have a rabbit vibe burrowed in your bedroom drawer or a bullet vibe that's barely ever out of charge. If you don't, it's time to add some motorized fun to me-time. Buying yourself a toy is an empowering act of self-love. Plus, there are hundreds of thousands of options to choose from. A word of warning, though—while reaching for your rumbliest vibe might be a speedy route to the Big O, it's easy to become reliant on your favorite setting to get you off. Try banning toys from the bedroom every now and then to get back in touch with your body.
6. Play With Temperature
Speaking of toys, this one is a game changer. Stimulation through heat or cold gives the body a rush of sensations that are translated into arousal. Dip your temperature-responsive glass or metal dildo in ice water or warm it before you use it (always test it on your arm to avoid hurting yourself). Some lubes and balms offer the same sensations. Try a tingly, peppermint oil-infused orgasm balm like Lovehoney Bliss Orgasm Balm, or smooth Sensuva Ice Cube Flavored Cooling Nipple Balm over your nipples for an almost-instant cooling effect.
7. Do It Together
Mutual masturbation with a partner—where you pleasure yourselves but don't touch each other—can be seriously hot. There's something erotic about seeing someone you're into lose control. It's also a great way for you to see how each other's bodies respond to different types of touch. For lots of people, showing someone what usually happens in private can feel incredibly intimate, and even a little scary at first. But, getting out of your comfort zone and sharing such an intimate act can boost your confidence and make you feel like a straight-up sex goddess.
For more sex-positive tips and tricks, plus a foreword from Killer and a Sweet Thang's Eileen Kelly, download Lovehoney's free, fully interactive e-book, UNI:SEX.
How To Increase Your Vagina Confidence From The Inside Out
Sponsored by Queen V
I'm sure I'm not alone when I say I've often thought life would be easier without a vagina. I know I'm supposed to embrace it and take pride in my womanhood and blah blah but come TF on. The only times I'm really paying attention down there are when it's busy ruining my favorite underwear with a surprise period or surprise infection, or busy ruining my sex life by suddenly being bone dry. It's not exactly the perfect recipe for a loving relationship with my platinum vagine. (I kid. I'd probably give it like a bronze.)
Luckily, sexy new company Queen V is here to solve all my problems. A group of like-minded women got together and decided they were sick of out-of-touch dudes manufacturing bogus vaginal products (same). Instead, they thought the women of today deserved cute, affordable, and genuinely effective vaginal products. (Groundbreaking, right? Sadly, it really is.) Here are the products you're about to be obsessed with. You and your "Queen V"—as founder Lauren Steinberg refers to it, a term I fully intend to steal—can thank me later.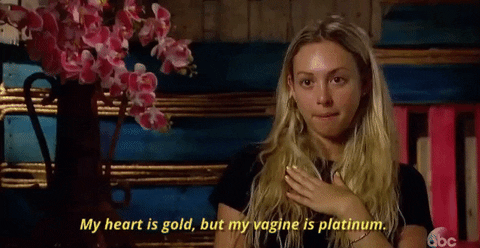 Make It Reign/V Bar
You know how gynecologists are always telling you not to douche up there? How your vagina is "self-cleaning" and body wash will just fuck up the pH? Well, while the pH stuff is spot on, I've never loved the alternative of "just throw a little water on it and hope for the best." Enter Queen V, with not one, but TWO cleansers I am allowed to use for my whole entire body! With V Bar or Make It Reign (moment of credit for the cute-ass names), you can actually clean yourself without worrying about accidentally giving yourself BV. And they say women's lib is a myth. As an added bonus, they're made with yummy ingredients like rosewater, aloe, green tea, mango, and chamomile. So you can still smell like you paid an extra $10 for a marked-up "women's soap"—when you could actually buy both for a total of $9. Score.

DD Probiotic
Honestly, if you're not taking some kind of probiotic right now, it's time to move into 2018. We already discussed how good they are to beat bloat—but did you know they can also help prevent yeast infections? Queen V's Daily Dose Probiotic has all the same digestive health properties, but is specially formulated to keep your yeast/bacteria levels where they should be. It also includes turmeric, which has amazing anti-inflammatory properties in addition to helping skin conditions like acne, eczema, or psoriasis. Basically, this shit will keep you 100 from head to toe. Buy ASAP.

The Eraser
Speaking of yeast infections—is there anything that makes you hate your vag more? Sure, there's the excruciating pain of UTIs. (And should that problem arise, Queen V's UTMI supplement is formulated with cranberry to promote urinary tract health.) But at least most UTIs can be treated with an antibiotic that's meant to work within 24 hours. With yeast, you're basically told to handle it on your own for the coming week, and shove a bunch of chemical goop up there whenever it gets unmanageably itchy. (So like, every second of every day until it's gone. Seriously, I don't know why I even buy cute underwear anymore.) Enter The Eraser: a boric acid suppository for soothing yeast symptoms. It's basically a less-scary and longer-lasting alternative to the creams that promise to remove all feeling from the area and wear off 20 minutes later. (Neither of which is an ideal outcome). With The Eraser, you get relief without the mess, and without the ingredients you can't pronounce.

P.S. I Lube You
Finally, we've arrived at my favorite of the bunch. As my local Rite Aid can attest from watching me crouch for 45 minutes in the "family planning" aisle, lube options often really, really suck. Also, as my local Rite Aid can hopefully NOT attest, lubes can often seriously fuck up your vagina. (Anyone think they'd test the ingredients more if lube went inside men? Yeah, me too.) Anyway, all the more reason to buy lube made BY women, FOR women. P.S. I Lube You (another adorable name, minus the images it conjures up of a sobbing Hilary Swank) is an aloe-based lubricant that does more than make sex better. (Though honestly, that's enough for me.) It actually protects and hydrates you down there—which, given my obsession with moisturizing, was incentive enough for me to double my order. Oh, and it's organic. Gwyneth would so approve.

If nothing in this list spoke to you, you should absolutely check out their full list of products here. Whether you're looking to #maintainyourv, #enjoyyourv (hint: this is the section with lube in it—also a nice bubble bath), or #healyourv, Queen V has you covered. Now that Queen V has pointed out that men really shouldn't be selling you vaginal products (and are in fact getting it wrong a lot of the time), I'm not sure I can ever go back. These products are available at Walmart across the country, affordable AF, and come in way cuter packaging than vaginal products have any right to—without the insulting "pink tax" connotations. It's basically the Glossier of vaginas, and I for one am obsessed.
Images: Giphy (1); Instagram (4)
Why You Should Use Lube And What Kind
A lot of women forgo lube in their sexual exploits, and I hate to be the one to tell you, but you're doing it wrong. It's not just for old, dried up, menopausal women. Lube prevents injury, makes sex more enjoyable, and assists you in more complicated positions. If you're stressed, old, taking certain meds, or your estrogen levels are fucked up (like around your period), lube can help you out. Also, if you married rich but the guy's gross, lube will be your best friend (aside from spiking his spaghetti sauce with an Ambien to avoid the issue altogether). There are so many different kinds of lube, so here is what to use.
1. Water-Based
Water-based lube is a favorite for many reasons: it's effective, it's easy to clean, it absorbs into the skin, and it is safe to use with condoms. It's also less likely to irritate sensitive skin. This particular one is paraben-free, hypo-allergenic, and vegan. Perfect for fucking your favorite hippie.

2. Oil
Oil-based is only for people who aren't using condoms, as the oil can cause rubber to deteriorate. It can also ruin rubber toys, so plan accordingly. But it's easy to find and totally natural. My vag doctor recommends just using Vitamin E oil as lube—it's cheap af and healthy for both you and your partner's skin tissue. Plus, you can use it as a moisturizer beforehand.

3. Silicone-Based
Silicone lube is thicker, doesn't absorb into the skin, and lasts longer. It washes off with soap and water, but it has the most staying power. It's especially useful if you're having water sex and need a boost. You just can't use it with silicone-based toys.

4. Extra-Thick
If you're looking for something thicker, or if you're like the super religious girls at my high school who insisted on only doing anal so that Jesus would be proud of them for not having vaginal sex before marriage (seriously, not a joke, what the fuck is wrong with people?), you need something heavy like Astroglide. This is a classic and is a favorite among the porn and BDSM communities, so you know this shit works. It's also water-based, meaning you can use it with condoms. Which I hope to God you use, especially if you're doing anal, because I'm assuming that can get really fucking disgusting very quickly.

Astroglide Gel Personal Lubricant
Images: Amazon (4)
Betches may receive a portion of revenue if you click a link in this article and buy a product or service. The links are independently placed and do not influence editorial content.
4 Hand Job Mistakes You Need To Stop Making
If you clicked on this article, you probably don't feel like a hand job expert. While this isn't exactly a core life skill, you obviously want to feel like you could give a hand job without fucking it up if you ever needed to. For example, if you're a virgin who can't drive dating a guy who's into that. Obviously, you should never do anything you don't want to do in bed. But it's also possible that you want to satisfy this particular need—you just don't know where to start. Luckily, a few simple steps can go a long way. So fake some enthusiasm, remember that practice makes perfect, and avoid the following hand job mistakes at all costs.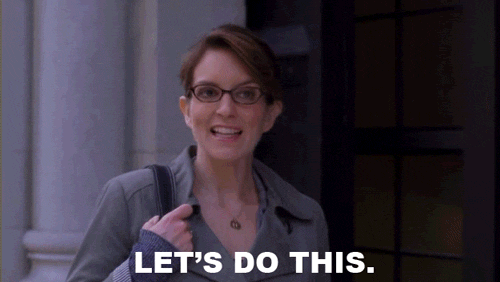 1. Being Too Rough
I'm listing this as one mistake, but you should take many measures to avoid it. Incorporate lube/lotion/whatever moisturizing substance he has in his bedroom and used to hide when you came over. (This should be a given, but I'll say it anyway. You're trying to make him cum, not build a campfire. Friction is bad.) If you have crazy long nails (especially acrylics), either wield with extreme caution or just hold off entirely. Remove all rings (for both your sakes). And please, please do not start whaling on it like you're trying to squeeze out the last of your toothpaste. Getting excited is great; forgetting that you're holding something with pain receptors is not.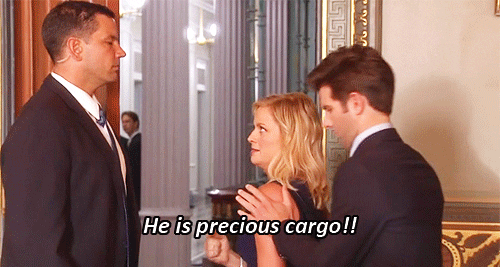 2. Going On Autopilot
I'm definitely guilty of pulling this whenever my boyfriend makes the slightest sound of encouragement. Once I know something's working, my immediate instinct is to repeat that exact move for the rest of my life. Unfortunately, you can't just check off "be good at sex" and never think about it again. To consistently turn someone on, you need to be engaged in what you're doing and offer some variety. If a guy mechanically rubbed your clit like a broken marionette doll, you would be confused, frightened, and upset. Definitely take mental notes on what he's responding to, but remember that new sensations are often the most moan-worthy. (Especially if you've been using his "favorite move" to death.)
Key elements to be switching up: the position of your hands (if you're feeling advanced, use both), the amount of pressure you apply, and your speed. (Speeding up when he's close is a good general rule, but careful not to ram your hand against the head. That shit is sensitive.)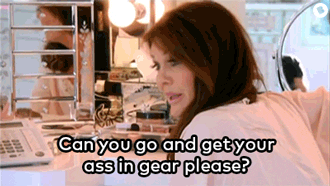 3. Touching Only His Dick
While men often seem to delight in being reduced to their genitalia, hand jobs are an exception to that rule. If you stick to only touching his dick, you're severely limiting your options and risking both of you getting bored. Surprise ass play is never the move, so check in before trying that explicitly—but plenty other areas are available. Stroking his chest, playing with his balls, and rubbing behind his balls are all typically welcome additions to a hand job. It adds some much-needed variety, and has the added bonus of demonstrating how much you like touching him. As long as it's not causing him physical pain, all signs of enthusiasm/horniness are a major turn-on.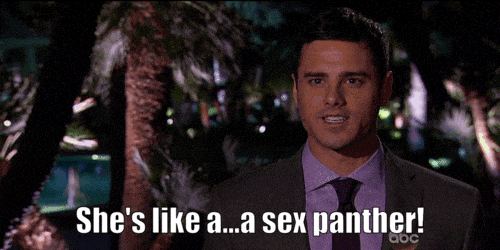 4. Not Giving A Personalized Hand Job
We all know the core issue with hand jobs: guys are always going to do this best themselves. To that end, the guy himself is your best source of information on how to give him a good hand job. If you're both comfortable with it, ask him to touch himself in front of you. When you take over, encourage him to tell you when he wants you to go harder/softer/faster/slower. Ask him if he likes his balls played with. Ask him where he's most sensitive and what to avoid. If you're uncomfortable having these conversations, that's what alcohol is for you can ease into it. Even a simple "does that feel good" goes a long way.
If you're on the opposite end of the spectrum, and highly confident in your technique, you should still check in with the guy. Every guy penis is different, and what worked for your ex could be totally off for another guy's taste. In most areas of life, communication is (sadly) key. Hand jobs are no exception.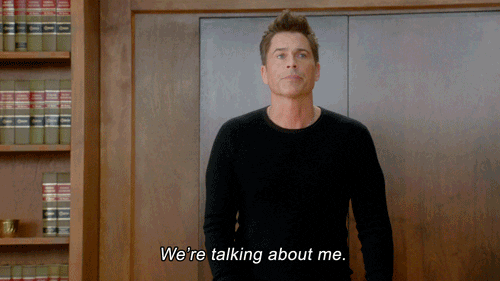 It's worth knowing that most guys I polled on this insisted there's no such thing as a good hand job. So while these tips should give you plenty to work with, don't let your hand job prowess ever stress you out. No guy will ever complain if you give up and switch to a blow job/sex/basically anything else sexual.
Images: Shutterstock; Giphy (5)