Luann De Lesseps Is Back From Rehab & Already Filming 'RHONY'
If there's one thing that The Real Housewives of New York City has taught us over the years, it's that nothing keeps Countess Luann de Lesseps down for long. She survived a tough divorce, her dance song getting terrible reviews, and another tough divorce, and now Luann is back from rehab. Break out your etiquette books ladies, because class with the Countess is back in session.
In case you need a little refresher, Luann went to Palm Beach over Christmas weekend and lost her fucking mind, getting arrested for being in a random hotel room with a random dude, giving us one of our favorite celebrity mugshots of recent years. She also slipped out of her handcuffs and tried to escape from a moving police car, which is obviously one of the most important lessons you learn at etiquette school.
After the incident, Luann made a statement about how she lost her fucking mind because it was her first time in Palm Beach since her divorce from Tom, and then she went away to rehab. Well, it's approximately a month later, and the Countess is back!!! She tweeted on Tuesday afternoon that she was home and thanked everyone for their "continued support good wishes and support."
So what's next for Luann? Well, it looks like she wasted absolutely no time before reuniting with her fellow RHONY castmates, which we know thanks to Ramona Singer having literally no filter on social media. Ramona posted, and then quickly deleted, a photo of all the housewives at dinner, with Luann proudly at the head of the table. Andy Cohen must have screenshotted and put Ramona on blast for posting the photo, because that shit got taken down real quick.
If the rumors are true, and Luann is already back to filming for the show, there's sure to be some legendary drama when she comes back from rehab. Also, we'd really love to know what the Count thinks about all this.
The Story Behind Luann De Lesseps' Arrest Is Literally Unbelievable
Okay, listen up, we've got major shit to talk. Remember yesterday how we told you Countess Luann had a sloppy-ass Christmas Eve in Palm Beach and got arrested and shit went down? Well, we've got all the details now, and the story is literally unbelievable. Like, as in, I had to read this shit three times to make sure I understood the storyline happening here. Buckle up, Betches.
Over the weekend, Luann was staying at the Colony Hotel in Palm Beach. Luann was registered to be in Room 327, but the drama all started when she was found Saturday night in Room 407. AKA not the room she was supposed to be in. She went into the room with a random dude who still hasn't been identified, and a security guard found them in bed and told them they needed to leave.
After that didn't work so well, the security guard came back with two police officers. When they arrived, mystery dude was gone (but not forgotten, RIP mystery dude), but Luann was still there with her friend Julie Olson. They were both obviously v drunk and the cops told them to leave. Julie listened like a good nicegirl, but Luann took a more dramatic route and locked herself in the bathroom. When the cops finally used a key to unlock the door, Luann slammed it in one of the officers' faces and shoved him in the chest. Yikes.
That was enough to get arrested, and then she also yelled that she was going to fucking kill everyone as she was brought to the police station. We thought we had seen Luann at rock bottom, but this is most definitely not Countess behavior.
On Tuesday, Luann broke her silence about the incident, releasing a statement that's peak Real Housewives drama: "This was my first time in Palm Beach since my wedding, and being here brought up long-buried emotions. I want to offer my sincere apologies to anyone I might have offended with my behavior. I am committed to a transformative and hopeful 2018."
Okay, we're kind of obsessed with this statement. First of all, she's not saying she's sorry for what she did, she's doing that half-apology thing where you apologize if anyone was offended. Like, "Sorry you didn't like it that I called you fat, but it wasn't a lie." Very high school, and I love it. Luann is also referencing her short-lived marriage to Tom, and yeah, we're pretty triggered by that too, thanks Luann. And then she caps it off with nice vague New Years resolution, because what better time for that? Seriously, just carve this statement on my tombstone.
So Luann is facing some felony charges, but with the lawyers that she can afford, we'll be surprised if she ends up with anything more serious than a fine and maybe some community service. Please judge, can we PLEASE get some footage of Luann in an orange jumpsuit picking up trash on the highway? It's all I want in 2018.
Luann De Lesseps Has Officially Gone Off The Deep End
Well, well, well, it looks like someone was a little naughty over the Christmas weekend. Our very own queen of manners and etiquette, Countess Luann de Lesseps, was arrested this weekend, and we kind of can't handle it. We probably won't get the full details about what happened until Andy Cohen gets his hands on the footage, but let's go over what we know so far about our newest Real Housewife gone bad.
Luann was arrested early Christmas Eve morning in Palm Beach, Florida, where people like her go to escape the city when it's too cold for the Hamptons. It's unclear how the whole incident started, but she ended up getting arrested and charged with battery of a law enforcement officer, disorderly intoxication, resisting arrest with violence, and corruption by threat. Holy shit. Three out of four counts are felonies, which means Luann was definitely more drunk than you were on Christmas Eve.
Luann's mugshot got released publicly, and honestly it's one of our favorite things ever. She's wearing a nice floral dress, and smizing at the camera like she's posing for Tyra Banks and noted fashion photographer Nigel Barker. You go Luann, work the camera.
UPDATE: "I'm going to kill you all," Luann de Lesseps told people before she was arrested, according to the state attorney.https://t.co/qDbujguPVo pic.twitter.com/IGQNn64e8q

— The Palm Beach Post (@pbpost) December 24, 2017
There was also a video released of Luann showing up in court to be charged, and a state attorney can be heard saying "she did slam a door on an officer's face. She kicked an officer. She said 'I'm going to kill you all.'" Like, Jesus. I need to know what led up to this moment. Is it about Tom?
We really hope Bethenny, Ramona, and the rest of the RHONY crew are hopping on a flight to Palm Beach right now, because this shit sounds too good not to make it on TV. Bravo usually doesn't miss a beat, so they better not fucking let us down this time.
Luann's Ex Tom D'Agostino Is Reportedly Already Engaged To Someone Else
As much as I love it, there were a lot of things that were annoying af about Real Housewives of New York this season. Ramona being herself was at an all-time terrible. Sonja being a bitch to my girl Tins. And last, but certainly not least, Luann not shutting the fuck up about how much she loved Tom and being married and other romantic bullshit. That's why it was at least semi-surprising when they announced their divorce just a few weeks after they filmed the reunion and Luann wore her goddamn rehearsal dress. Surprising that the guy who cheated on her with an ex and asked for a hall pass the day before his wedding wasn't prince charming after all? No. Just that the countess didn't try and save face for longer. And while we all thought this was drama was over and they would divorce civilly and next season would have the triumphant return of slutty single Luann, shit's getting heated because Tom is allegedly already engaged to someone else, to which I must say…

The new unlucky lady is reportedly Anna Rothschild, a socialite, publicist, and most importantly, Luann's "worst enemy" according to "sources" so I'm sure that's a very legitimate, accurate claim. Apparently, Anna and Tom were friends for years aka they've screwed a lot and were first spotted out together again over Labor Day weekend, which was two weeks ago. Is this dude's dick on fire or something? He gets engaged to Luann after a couple months and then dis bish after two fucking weeks? What's your hurry, bro? And didn't he and Luann call it quits because he can't stop making out with people at The Regency? Why is he getting married again? Why male models? I have so many questions.
Another dagger is that the ring the new future Mrs. D'Agostino has been spotted with on her ring finger looks exactly like Luann's. I guess it probs could be a new one and he just has an affinity for large canary diamonds, but I highly doubt that. I mean, taking the ring back? That's low even for Tom.

And while all of this is fucking sucks for Luann and the human in me really feels for her, the miserable reality TV worshipper part of me is really excited to watch all this play out on my TV in… oh let's say… 10 months?

Ramona Has The Receipts: 'Real Housewives Of New York' Reunion Part 3 Recap
Usually, I'm pretty bummed by the time the final episode of a Real Housewives of New York City reunion comes around, but this season, I'm so ready. These storylines kept my interest for as long as the Starbucks unicorn frappuccino did. (So, for less than 30 seconds.)
Anyway, the third episode of the reunion begins with a montage of the Housewives discussing dirty shit, but primarily butt sex. Apparently Tinsley's ex-husband, Topper, called her out for talking about his dick on television. Tough break.

Tinsley: I talk too much.
I hate when I find myself relating to Tinsley, but I definitely understand how she feels after watching a highlight reel of herself getting drunk and talking about stuff she should probably keep private.
This gross little montage was a pretty nice way to segue into a discussion about Ramona and Bethenny's feud, which began when Crazy Eyes asked B if her daughter, Brynn, knew about her being "naked in the press." Bravo gives us a little video of Bethenny and Ramona fighting, and then being naked and crying and making up in the pool. Don't you just love when reality television plot lines come full circle?

Then, since this feud was pretty much the only exciting thing to happen all season, they all have to spend for-fucking-ever pretending to care talking about it.
A viewer writes in to ask why Bethenny got so mad at Ramona's question instead of just answering it, to which she explains that she found Ramona's inquiry to be ill-intentioned and offensive. She also calls Ramona out for lying about the timeline of events to justify her nosiness, and Ramona pulls out receipts. This bitch loves pulling out receipts at reunions. Like, she's insane.
Ramona: I don't read the press. *Whips out iPhone* I asked my friend to Snapchat me the date and she said it was when she was in the Bahamas!

Um… Ramona… are those green text bubbles? And I don't think you're using Snapchat correctly, but whatever. The two keep bickering and if you're invested enough to actually continue to follow this back and forth, I'm not sure if I should applaud or pity you.
Ramona: I have been there for you for 10 years!
Bethenny: You brought me hummus when I was bleeding out. Thanks.
Finally, Andy starts asking some good questions, like whether Ramona was taking pills every time she was acting like an insane person. Obviously, Ramona says she was just drinking but nobody believes that. It's pretty much Housewives reunion law to lie about the substances you took during the season.
Next up, they talk about the fact that Sonja treated Tinsley like an intern all season. I'm just like, gonna skip over that because this entire reunion is just a shit ton of "I never said that" and "yes, you did!"

Thankfully, talking about Mexico brings some much needed entertainment to this overall boring as hell episode. I am proud to report that the footage of Luann falling down never, ever gets less hilarious. Somehow, not a single person puked while the Housewives were in Mexico, which is a fucking miracle. They literally just got up and rallied everyday like total champions. Well done, ladies.
Bethenny: Pros play hurt.
However, I'd be willing to bet that at least one viewer felt nauseous during the entire time that Sonja was naked and trying to attack everyone.
Speaking of feeling ill, everyone plays the rose and thorn game again, and Luann is all like, "I got married!! In case anyone forgot!!" which again, is so sad because like… she's really not married anymore.
Anyway, thank god this season's over and we're walking into the next one with a divorce in the cards. That's usually pretty promising.
Luann And Tom D'Agostino Announce Their Divorce, Surprising No One
Luann D'Agostino of Real Housewives of New York City just took to Twitter to announce that she and her husband, Tom, are filing for divorce after seven months of marriage. Typically, I'd give a person some serious shit for announcing a divorce in a tweet. However, this is 2017 and the President of the United States announces stuff in 140 characters or less on the daily, so I'll let it slide.
It's with great sadness that Tom & I agreed to divorce. We care for each other very much, hope you respect our privacy during this sad time!

— Luann D'Agostino (@CountessLuann) August 3, 2017
Divorce is usually a sad thing, I guess, but this one wasn't much of a surprise. I mean, if you've been following RHONY at all (I don't write these weekly recaps for shits and giggles, so you better be), you know that Luann pretty much said she'd rather go through with the wedding and get divorced than call it off beforehand. For those of you who haven't been in the loop, Tom was spotted with like, a million women while they were together and everyone in Manhattan tried to warn her not to go through with it.

At the risk of sounding like thaaat betch (JK, I kind of am that betch), I'd just like to point out that I pretty accurately predicted this divorce. I gave Luann and Tom until the reunion, and next week is the finale. If they could have just waited like, two weeks, I'd probably quit my job and become some kind of pop culture oracle.
Since we all knew Luann and Tom wouldn't last long enough to still be married before the first rerun of their wedding episode played, I guess the real question is to ask what we're supposed to now call Luann. Her Twitter handle is still @CountessLuann, so maybe she's just trying to keep her old title? Who knows.
Bethenny Is A Modern Day Gretchen Wieners: 'Real Housewives of New York' Recap
So, Real Housewives of New York City is still on a tequila binge in Tequila, Mexico and if you haven't watched this episode yet, I'd highly recommend it. It will definitely make you feel better about every questionable decision you've ever made.
Anyway, the episode starts out with everyone talking about their boobs, which then results in everyone being naked and running around.
Carole: I bare my boobs for art. The rest of the girls bare their boobs for tequila. PS, I have the best boobs of the group. They're real.

Ramona and Bethenny have a nice moment in the pool.
Ramona: I really like you
Bethenny: I'm a pretty cool person
Ramona: But I feel like you don't like me
Bethenny: Well, I don't like you right now
The conversation then turns back to the comments Ramona made about Bethenny being naked in the press and how that must have affected B's daughter, Brynn. I would just like to note that Bethenny is literally ass naked during this conversation.
On the other side of the pool, Dorinda is trying to get a pants-less Sonja dressed.
Dorinda: It's literally like trying to put a bikini on a piece of spaghetti.
Anyway, back to Bethenny and Ramona. They're literally screaming (slurring) and crying in the pool and there are little nude-colored pixel square censors over Bethenny's boobs. I actually feel like I'm watching two Sims fight right now. The conversation ends with them making up, but we all know they'll end up picking another fight soon.
Sonja's still super drunk and asks Bethenny if she'll have sex with her, but B isn't down.

Bethenny: I'm sorry. You're barking up the wrong vagina.
Bethenny is the first one at dinner again and she's pissed because she always shows up late to shit and is still somehow the first one there. SAME, B.
Obviously, everyone's been blacked out for a few days, so there are like, five separate arguments brewing. Dorinda starts yelling at Bethenny and so Bethenny and Tinsley start running around her and it's just a mess of slurring and dancing. It's truly beautiful.

Then, in the middle of Tinsley apologizing to Ramona (apparently this is just the episode where everyone's going to black out and apologize like a bunch of drunk girls in a club bathroom becoming best friends), the women start to hear fireworks and all immediately stop their conversations and run outside to stand under the fireworks and scream. However, during the fireworks, Dorinda is concerned because she cut her hand.
Dorinda: I cut my hand off.
Bethenny: Do not give me a psychoanalysis.
Dorinda: I gave you a psychoanalysis about your life?
Bethenny: I keep getting into fights with these wasted blondes. It's like, they have all this resentment about my success.
Me:

Is this just like, a giant war between blondes and brunettes? Isn't that what Gossip Girl was for? Didn't Serena and Blair teach us that party girl blondes and power-hungry brunettes all have their own great qualities and don't need to compete with one another? Like, hello, this is 2017! Women don't need to be competing with one another, they're supposed to be obsessed with each other and leave the fire emoji on each other's Instagram posts. Duh.

The next morning, the women are getting ready to go to yoga and Ramona decides to fill Luann in on all the ~dramz~ she missed.
Ramona: I had a great talk with Bethenny last night. We bared our souls (read: tits) to each other. It was good.
Luann: Until you screw it up again. *signature insane Luann laugh*
There's a lot of awkward tension between Dorinda and Bethenny. Dorinda basically doesn't think she needs to apologize for last night, because she was too blackout to remember. Instead of an apology, she's basically like "whatever, I was drunk." And instead of understanding the fact that sometimes when you drink tequila for multiple days straight, you say things you don't mean, Bethenny is super pissed.
Sonja's in a super good mood, which is making her really tired.
Sonja: I'm so exhausted from being happy!
Again, me:

Then Dorinda pulls Bethenny outside to apologize and Bethenny pulls off one of the greatest humble brags of all time. She starts crying and talking about how hard it is to be so successful because she doesn't want to sound like she's gloating all of the time. She's truly a modern day Gretchen Wieners.
Bethenny: I have an emotional hangover. I'm back to being the crier.
I am TOTALLY going to use that line sometime in the very near future.
Everyone is getting massages and relaxing and boating and shit-talking.
Tinsley is on a boat planning a party to say thank you, but also fuck you, to Sonja for letting her live with her for a few months.
Carole says that she's good at fishing even though she's not good at very many things. If anyone wants to take a quick back-read through some of my recaps from this season and fish out all of the times Carole bragged about being good at something outdoorsy, but then complained that she's not outdoorsy the next episode, please be my guest.
Surprise, surprise, Carole didn't catch a fish so they go grab one from a market to pretend that she did. They even take a picture with the fish to make it look like Carole caught it. Of course, Luann isn't buying it and assumes the captain caught it or something.

Finally, it's the last night and everyone's waiting for someone to fuck it all up.
Bethenny: I think to end this trip, somebody should be killed. It's weird if we all go home too happy. I need my frenemies back.
Now that's a woman that has her priorities straight!
For the last night, the women all go out to dinner and Tinsley is the drunkest one this time. It's basically just more drunk yelling.
Luann: Tinsley, you should stop saying the F word so much because we're at a restaurant.
Tinsley: Well, you say Palm Beach all of the time and it's actually West Palm, soo… it's West Palm, so whatever.
I can't tell if that's the best or worst comeback I've ever heard.
Anyway, next week is the season finale and I really hope they're not all too hungover to make it interesting.
Is Ramona The HBIC? 'Real Housewives Of New York' Recap
In case your Fourth of July bender has caused significant memory loss, I should probably remind you that this week's episode of Real Housewives of New York City is the second part of a group ski trip to Vermont. This one starts out the way all good Housewives episodes do…with a lot of complaining.
They're all bitching about the terrible conditions of East Coast skiing, because apparently Aspen is way better. I guess I never realized that the East Coast had bad skiing conditions because I've never blacked out in a ski lodge drinking gone skiing anywhere else. Whatever. Anyway, once everyone realizes Ramona has a hot instructor, the topic switches to bitching about Ramona.
Sonja: Fine. Ramona can hot dog down the mountain behind him, but he's not going to fuck her.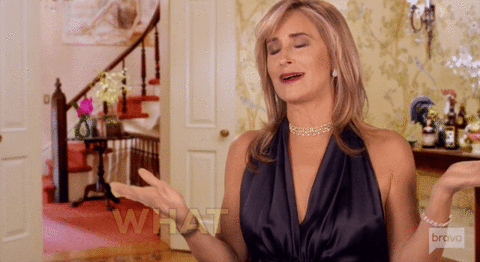 Fair, Sonja.
This week's episode also continues the mystery of whether or not Carole is truly an outdoorsy girl. It seems to kind of depend on whether or not she's around her 11-year-old boyfriend Adam, but I'll try to give her more credit than that because I like where her head's at this week as she stays in the ski lodge to drink with Dorinda.
Carole: I didn't come to ski. I didn't even bring ski pants. I prefer going to the ski lodge with my girlfriend and gossiping about my friends who are on the mountain.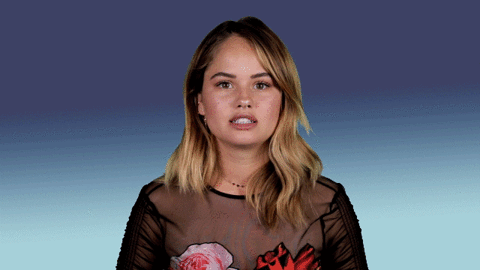 But yeah, being on the mountain looks about exactly as much fun as you'd expect hitting the slopes with Ramona and Luann would be. Luann won't stop talking about the fact that her life is "transitioning" now that she's married. Honestly, I don't think that word's gotten this much airtime since the I Am Cait series.
Obvi, Bethenny is snowboarding instead of skiing because she's like, way cooler than the other housewives. She has a Skinny Girl branded snowboard, which Luann takes a break from talking about her transitioning life to mention. Then, we get a nice little montage of all of the Skinny Girl shit that Bethenny has rolled up in over the years, like her Skinny Girl car. Honestly, if I was that skinny and made all of my money from betches who buy alcohol that I created because they want to be as skinny as me, I'd remind everyone of it constantly, too.
Back at the ski lodge, Dorinda and Carole are boozing it up when they see that news of Bethenny's insane ex-husband, Jason, has been published on Page Six. Basically, he's been charged with harassment and stalking because he is the absolute worst.
Ramona interrupts their gossip sesh by dragging her helpless, hot ski instructor into the ski lodge to pretty much be her slave. She introduces him as her "new very good friend," because she is literally the creepiest chick ever and is trying to make it seem like he's following her around all day for any reason besides the fact that she's paying him. Honestly, at the rate Ramona inappropriately preys on younger victims, she's right on track to be the next President of the United States.

Dorinda continues her reign as my favorite housewife as she tries to figure out why guys don't hit on her all of the time, but Ramona always seems to be surrounded. She decides it's because Ramona is a "coke head-y flirter," which is good news for Dorinda, who was always afraid that she was too ugly to get hit on. That's like, low-key devastating to hear, but we've all had the "OMG am I ugly?" scare at least once.

Anyway, while Ramona is acting creepy and rubbing her bare feet all over the ski lodge, Bethenny starts silently freaking out because she's getting Google alerts about her personal life. You gotta give this girl credit for being able to hold herself together so well in front of the cameras. Like, if someone abruptly ends a text message to me in a period I have to interrupt everyone's conversation to have a mini meltdown and figure out what that could mean.
Speaking of people handling things well…or not, Tinsley is mixing antidepressants with Tito's vodka, which Carole tried to tell her is a terrible idea. We haven't had a housewife release music out of pure boredom in a few years, so maybe it's time for Tins to come out with a rap song about pills and Tito's. IDK, just an idea.
The housewives return to the Lincoln Logs mansion that Bethenny rented, and Ramona has somehow convinced a bunch of random restaurant dudes to come cook for the crew.
Bethenny: Ramona is the HBIC. The head bitch in charge.
Like, one, thank you Bethenny for defining an acronym we are all very familiar with. Also, I'm going to disagree with you there. While she does certainly display some HBIC qualities, she's definitely not an approved HBIC. Sorry.
Speaking of, Ramona is trying to do Sonja's hair, because apparently they always need to have "similar hair." Remember Ramona's brutal ponytail from a few weeks ago? I can't believe Sonja's letting her touch her hair. It looks like shit.
Tinsley starts to talk about one of her passions, which is shopping. She's like, really good at finding deals, and typically only spends like $500 to $700 on an item.
Dorinda: It appears that Tinsley is a professional shopper and professional day drinker.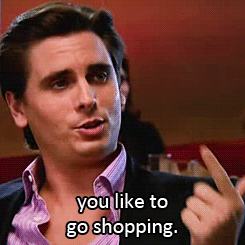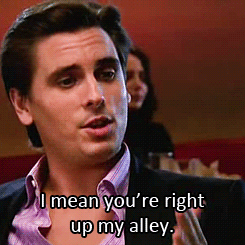 Goals.
Side note: I literally cannot stop looking at Sonja's fugly hair. It makes me feel better about every single bad hairstyle I've ever had in my entire life.
At dinner, all of them get totally hammered and start playing truth or dare. Of course, it starts off absolutely ridiculously and we learn a lot about everyone's sexual preferences. For example, Dorinda thinks anal is totally unacceptable and it makes Tinsley cry. Two things I never cared to know, ever.
Bethenny then dares Sonja to French kiss one of the chefs and gives some pretty specific instructions.
Bethenny: French kiss one of the chefs. You have to mean it. Put your back into it and your camel toe, as well.
Unfortunately, the chef was so not into it.
Then, as everyone's measuring dick size with cucumbers, Luann gets annoying. What a surprise!
Luann: I feel lucky right now to be married.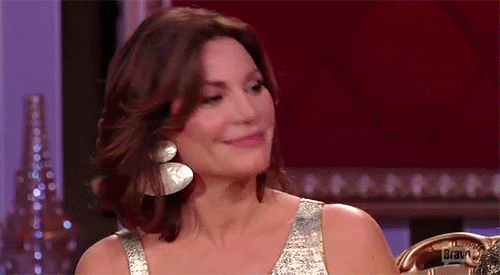 Dorinda: We get it! You're married! You love Tom! You love Palm Beach!!
And then the episode pretty much ends with Bethenny telling everyone to lay off Luann for being an annoying newlywed asshole, but also for Luann to stop being such an asshole, which is as close to a happy ending as any RHONY episode is going to get.