4 Healthy Foods That Are Surprisingly High In Fat
Over the last few weeks, I've been tracking macros on MyFitnessPal. Initially, I was doing it to try and get back on Keto. (By "back on," I mean I did it for two weeks before a vacation once.) Unsurprisingly, I bailed on Keto (nothing is low-carb enough!!!). and I then decided my #newyearnewme would be about counting macros instead. I'm currently using this calculator, which I found via this highly reliable fitness Instagram. I'm not even being sarcastic—there's very good advice on there. My biggest challenge with macros so far has definitely been keeping my fat content in check. Within a week, I realized I knew way less about which foods are high fat than I thought. For example, I had a day of what I considered very healthy eating (salads! oats! grain bowls!), and then discovered my diet had been 60% fat. And this is why I have trust issues. So, I did some research into which of my "healthy" choices were causing that high fat content. I'm not talking about obvious fats—you should all know that baked goods are full of bad fats and avocados are full of good fats. These are the sources of fat you're not as likely to guess as, say, a fried chicken sandwich or a BLT with mayo.
Disclaimer: Everyone's dietary needs are different, and many diets may call for higher fat content. I am not advocating for a universal low-fat diet, so do not come for me. Rather, I am hoping this information may be illuminating to some of you (read: I don't want to be the only one who didn't already know all this).
I'll be honest, I've never really known a lot about the nutrition content of falafel. It felt like a kind of dietary gray zone. Not as healthy as a vegetable, but probably better than cheese. Right? Not really. While trying to design a low-fat grain bowl at Tender Greens, I was pretty shocked to see that the steak topping was lower in fat than the falafel option. While falafel can be a healthy dish (the ingredients themselves are nutrient-rich), I'd somehow forgotten that it's typically deep-fried. This adds, in scientific terms, a sh*t ton of fat to your meal. FWIW, the "baked falafel" option at Tender Greens was way healthier—but unless a menu specifies "baked," you should assume it's deep fried, and therefore higher in fat.
Tofu is a similar deal to falafel—it's all about how it's prepared. While tofu isn't deep-fried quite as often as falafel (though still more often than you'd think), it's really good at soaking up whatever it's cooked in. And given that tofu on its own has just about zero flavor (it's okay, we can all admit that), it's usually cooked in a bunch of oils, sauces, etc. So tofu on its own? Low-fat, healthy option. But the way it's usually prepared in restaurants can make it a higher-fat option than something like chicken.
Okay, this one errs more on the side of "foods we knew were high in fat." But take a minute and actually consider how many "healthy options" feature nuts as a key ingredient. Protein bars that pride themselves on not adding sugar? Full of nuts. Overnight oats? Probably filled with nut butter (or WTF are you doing). Even a lot of salads and bowls will add nuts as a topping, plus, almonds are constantly touted as the ideal mid-afternoon snack. We also all know the problem with nuts—they are impossible to portion for how calorie-dense and fat-dense they are. And anyone who says they're full after 6 almonds is a dirty liar.
So, while nuts are full of technically good fats, it's still super easy to go over on your fat content goals if all the healthy options you're choosing are nut-heavy. So if my breakfast included 2 tbsp of almond butter (18 grams of fat and it never feels like enough), maybe I don't also have have a nut-based Lara Bar at 4pm (9 grams of fat), and snack on nuts at 6pm (19 grams of fat). That brings my fat content from nuts alone (not even the fun fats, like sauces and cheese and sugar) to 46 grams, when my daily goal is 48. (Let it be known that my total fat content for that day wound up being 90+ grams. This sh*t is hard!!!)
I know! I said this list would be about non-obvious sources of fat. Yet here I am basically listing the liquid form of fat and saying "surprise! This is fat." Sue me, but also listen because this is probably the #1 thing that people forget to count in their diets. One tablespoon of olive oil has 14 grams of fat. One tablespoon of butter has 12 grams of fat. (The type of fat they offer is different. Here is a long article on different fats and how they affect you.) Even at home, I struggle to cook something edible using less than 2 tbsp of one of these. It can be super tempting to just log the one chicken breast you cooked in there, but unless you're using a cooking spray, you have to account for the fats it absorbed.
Well, that's the end of my tirade on fat, and now I never want to look at a nutrition label again! Remember, the worst thing you can do with your diet is eat in a way that makes you miserable, because you know that sh*t won't last. My fat content is still way too high most days, but I'm figuring out what a low-fat day I can live with looks like. At least it's not Keto!
Everything We Know About How To Lose Weight Is Wrong
It's February, which means you've probably recently given up on your first 2018 diet attempt. Sometimes, no matter how many Sweetgreen calories you count, it feels like nothing will make your holiday belly go away. And a recent study is here with the explanation why—specifically, an explanation other than your 3am pizza binges. According to this study, restricting your calorie/fat/carb intake specifically (aka the cornerstones of every diet ever invented) is way less effective than previously thought. Instead, weight loss is as simple as swapping out "evil" foods (sugar, anything "refined" or "processed") for their healthier counterparts. And the best part? If you follow that system, calories and portion size are much less important. Since this defies everything I thought I knew about how to lose weight, I decided to investigate how credible these claims really are. Here's what I found out.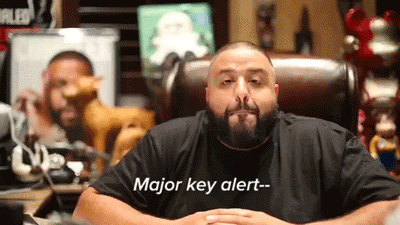 Diet Rules
For what it's worth, this study was fucking expensive ($8 million, to be exact). Over the course of a year, over 600 participants followed either a healthy low-carb or a healthy low-fat diet. Dietitians set these diets by advising participants on which foods to eat and which to avoid, as dietitians do. For example, the low-fat diet group was told to avoid "bad" low-fat foods (like soda, baked goods, or white rice, things that technically are low in fat but are also low in any real nutritional value). "Good" foods included brown rice, barley, steel-cut oats, lentils, and other foods that are devoid of happiness. The low-carb group was advised to eat foods like olive oil, salmon, avocado, and nut butters. (So like, if you combined the two diets you could form a decent meal.)
Notably, they gave no numeric limits on calories, carbs, or fat for any test group. They also didn't assign any kind of exercise requirements, beyond recommending they meet federal guidelines for physical activity. (The guidelines suggest a minimum of 2 hours and 30 minutes of "moderate-intensity" exercise per week, BTW. And no, running your mouth doesn't count as exercise. Then again, they also recommend daily "bone-strengthening" exercises for adolescents, so they lost a little credibility for me there.)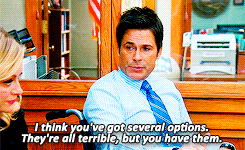 Diet Results
As with every study ever conducted, results were not 100% consistent. On average, low-carb participants lost around 13 pounds, while low-fat participants lost a little under 12. On average, they also found smaller waist sizes, lower body fat, and better blood sugar and blood pressure levels across the board. Participants who lost the most weight (50-60 pounds) also announced changes like eating less in front of the TV. (This seems both like a negative change and unnecessarily braggy to me, but whatever.) Finally, researchers checked to see whether genotypes or insulin resistance affected participants' results—they didn't.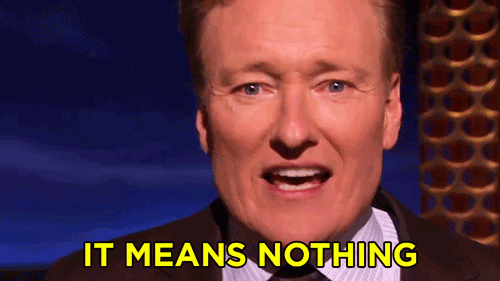 What This Means
Basically, these findings means we may have two major theories wrong when it comes to how to lose weight. First of all, the national obsession with calorie counting should maybe chill out, so tell that to your friend who won't STFU about MyFitnessPal. It also means counting grams of carbs or fat isn't essential to weight loss either, and that sound you heard in the distance might be the crumbling worldviews of keto dieters everywhere. The downside of these results is that you basically have no excuse not to diet, since you can no longer claim "being bad at math" as a legitimate reason to not watch what you're eating.
Second, these findings combat the notion of "genotype-specific diets." Earlier findings had suggested that individual metabolisms reacted differently to certain food groups, like carbs or fat. And in response, people were told to customize their diets to their metabolic properties. But this study tested for all genetic variants—and found no significant variation in results. One researcher even lamented this, saying "it would have been sweet" if a clinical test revealed how you should diet. (Follow up research was not done into what fraternity that researcher was in.) But no—according to this study, eating nutritious whole foods until satiated was the only consistent key to weight loss. In other words, you're not going to gain weight from eating an unlimited number of vegetables, but you can't just eat a million donuts because "my body wants donuts and I'm practicing intuitive eating."
Of course, there are many reasons to take these findings with a grain of salt.  While many participants lost weight, others gained it. And since the study is so recent, we don't know whether participants who did lose weight will keep it off. So, you shouldn't go full Whole 30 and dive into family-size portions just yet. But if these studies continue to be proven correct? You may finally be able to say goodbye to Googling nutrition info 800 times a day. If nothing else, your data plan will thank you.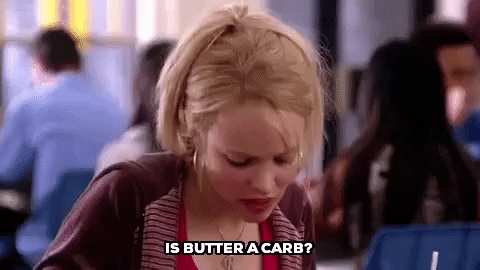 Dieting is a tricky area for betches, since it requires hard work and patience, two decidedly awful things. On the other hand, FaceTuning yourself 20 pounds thinner every time you post an Instagram is equally difficult. So in the interest of maintaining a #nofilter bod, maybe take a step away from the juice cleanses and fad diets. You made it through 2017; you can eat fewer things with nutrition labels that read like science fiction.
Images: rawpixel / Pexels; Giphy
The Absolute Worst Diets For Your 2018 Body
I think we can all agree that January is bullshit, and it's time we stop pretending otherwise. Between the insufferable "I'm coming for you 2018" Instas and my boss's vague insistence that I should be "refreshed" from my time off (if refreshed means hungover, then sure), I'm honestly just confused with how people are meant to spend the holidays. Personally, I've spent the past two weeks playing "can I eat more than I did yesterday," which means my general January sadness is compounded by the fact that sweatpants are actually all that fits me right now. Since I've crash-dieted enough to know certain eating plans will do nothing but leave me fatter and crankier than when I started, I've compiled a list of the worst diets you could start right now.
(And by right now, I obviously mean Monday.)
1. Apple Cider Vinegar Diet
This diet, while disgusting, has the benefit of requiring very little real effort, so it's tempting to give it a shot. The basic principle here is that you drink three glasses of an apple cider vinegar mixture daily (one before each meal), in the hopes of improving your metabolism and suppressing your appetite. Apple cider vinegar does have certain good uses—like helping with liver function or clearing your skin—but these uses are achieved by incorporating a tiny bit into your diet, not by full-on drinking watered-down vinegar three times a day. While you're welcome to find this out on your own, I can assure you that all you'll achieve from this diet is feeling nauseous, gassy, and maybe even damaging your stomach lining. You might lose a few pounds from legitimately feeling too sick to eat, but at that point you might as well just pick up some gas station sushi and try for the "food poisoning diet."
2. Intermittent Fasting
Overall, I think this diet has the potential to be effective and work for some people—I just also think, if you're anything like me, this diet is not what you want to try right now. With various options for how to portion out your fasting (you can choose certain days of the week, or 12-18 hours every day), the restrictions on when you can eat are meant to lower your overall calorie consumption (makes sense). And while I'm told that the hunger cravings do eventually die down during those fasting periods, I've never quite made it to the other side of that tunnel. Instead, I end up fasting for maybe 8 hours, ruining half my friendships from hanger, and sucking down an entire pizza at night (so basically, what my diet is anyway). The bad thing about trying and failing at this diet is that you get into a fasting/bingeing cycle, which is terrible for your metabolism, will likely cause stomach pain, and overall instills bad food habits. If you know yourself and you know you won't stick to the fast, cut your losses and don't try this.

3. Low-Fat Diets
I find it alarming that people still do this, but there's a lot of confusing nutrition data out there (I still can't figure out if salmon is supposed to give you cancer or cure it), so I guess I get it. But you know what's a low-fat food? Twizzlers. Twizzlers actively advertise themselves as a "low-fat snack," which should give you a good sense of how healthy most food that advertises itself similarly actually is. A "low-fat" label is basically announcing that a lack of fat is the most nutritional value that food can offer—so it'll be filled with sodium, sugar, artificial ingredients, and almost nothing that actually keeps you full/healthy/etc. I'm not telling you to dive headfirst into bacon mac n' cheese, because fat is the best and makes you so skinny (though tbh how good does that sound), but don't kid yourself that you're making healthy choices if the only thing you're looking at is fat content, and don't expect to see any change beyond some sodium bloat and new cravings—flavor created without fat is weird and not to be trusted.
4. Not Eating Solid Food
If you're like Lala Kent and you're gearing up to join your "man" on his jet in two days, then sure, juice it out—but for any time window longer than that, you already know that any variation of a food-free cleanse will end in pain. What's even more annoying than the speed with which you gain back the three pounds it took half your life force to lose is the overall self-hatred that this kind of diet instills in you. Whether you cheat halfway through, or are just eating your first regularly scheduled real meal post-cleanse, something now feels dirty and bad about the food you once loved, and no one deserves that. And with liquid diets like the Beyoncé master cleanse, you get the added bonus of essentially announcing to the world that you'll be shitting out your holiday weight in the communal bathroom over the next five days. Everybody knows what cleanse means, and it isn't cute. Also, you somehow end up spending even more money on weird-ass ingredients or juices than you would on food anyway (and that's saying a lot), so there's literally no win to be had here.

If you're truly desperate about your holiday belly situation, the best general advice I can offer is drinking a ton of water, moving as much as you can, and practicing portion control. At the end of the day, just try to cut down how much candy you eat after 10pm on your worst eating habits, and make restrictions that don't ruin your will to live—they'll last longer, I promise, and you still have four months before you have to think about wearing shorts again.
Images: Charles Etoroma / Unsplash; Giphy (2)