Mercury Retrograde Isn't The Only Retrograde You Should Worry About
What looks and sounds like Mercury retrograde, but brings more drama and promises to solely wreak havoc in your closest relationships? Venus retrograde! That's right, Venus, the planet of love, affection, harmony and values, stations retrograde on December 19 and will task us with sorting through unaddressed issues in our partnerships. This particular Venus retrograde happens to take place in serious-as-all-hell Capricorn, and the retrograde period lasts until January 29, 2022. During this retrograde cycle, Venus will make an intense contact with Pluto, a planet that represents destruction, death, the taboo, transformation, and rebirth. If it sounds intense af, that's because there really isn't an easy way to sugarcoat this celestial meetup–it will pack a punch.
It's important to remember that retrograde periods really aren't meant to instill fear or ruin our holiday season with a text from an ex, they offer us a chance to work through past issues, realign, and move forward with a more sustainable approach. Venus will meet with Pluto on December 25 (happy holidays, right?) and again on March 1. When these two planets align, themes of jealousy, manipulation, power struggles, and obsession bubble to the surface. Still stalking your ex with your finsta account? It's time to quit it. Let's take a look at how Venus retrograde will affect your zodiac sign.
Aries

Are you tired of feeling like others are meddling in your relationship? Venus retrograde is activating a part of your chart that asks you to think deeper about how you are perceived by others and how you want to be perceived. You may feel pressure from people who are constantly offering their, ahem, "insight" and "advice" about your relationship. It's time to break free of any people-pleasing patterns and release the need for approval from others.
Taurus

Learning from one another is one of the greatest gifts of partnership. Your Venus retrograde is more of a mental journey. Have you been standing a little too firmly in your beliefs and resisting other's perspectives? You may find that it's time to release the need to control conversations and let go of your dogmatic nature. Or perhaps it's your partner who needs to be right all the time. Allowing for some humility and an open mind to learn from one another will make for a more solid foundation. 
Gemini

You like to keep it light and let most of your painful issues marinate under the rug. This Venus retrograde, if you've been avoiding intimacy and letting someone in, it's time to make an uncomfortable change. Sharing your past trauma within a trusted partner where you feel safe is necessary for your growth. It can't all be about Real Housewives of Beverley Hills this or Selling Sunset that. The more you avoid plunging into the depths of your psyche and past, the more it will harm your closest relationships.
Cancer

There's no way around it—shit's hitting the fan and your exes are knocking at your proverbial door, sliding into your literal DMs. This Venus retrograde lights up the area of your chart that represents committed partnerships. People from your past may resurface for a final showdown or "closure" conversation. If you're in a healthy and steady relationship, this could also be a period where your partner may be experiencing a challenging situation and need a little more of your time and support.
Leo

How has your work been affecting your romantic connections? This Venus retrograde reminds you to consider your values when it comes to work/life balance. If you've been focusing too much on work and neglecting quality time with your partner or romantic interest, you're overdue for a reset. It's time to consider how you spend your time and how that affects your closest relationships. It's not all about you, Leo!
Virgo

Calling all situationships! If you've found yourself really connecting with someone but are craving some labels, this could be the time when you can't keep it to yourself any more. It's time to establish are we or aren't we? How does this connection serve you and how does it harm you? This is a time where lovers from the past may also show up to make this emotionally heightened time that much more messy.
Libra

Are you ready for the next step? You may be considering moving in with your partner or bringing them home for the holidays to meet some family. This Venus retrograde will have you contemplating the pros and cons of these decisions. Is this someone with long-term potential or are they just another tryst passing on by? Don't be afraid to ask yourself the tough questions before agreeing to take any next steps. It's likely there are some issues to be sorted through first.
Scorpio

Communication, or the lack of communication, takes center stage for you this Venus retrograde. What are you not saying that you deserve to speak up about? How does the way you communicate affect your partner? Communication styles vary, and it's important to consider how you and your partner's styles differ. Finding a healthy medium and confronting how certain words or tones actually hurt our feelings are all important conversations to have in a healthy partnership.
Sagittarius

Our values make up who we are, and you are one zodiac sign that wears them on your sleeve. This Venus retrograde asks you to take a closer look at your values and compare them to either your partner, or someone you're dating or hoping to date in the future. What qualities really matter to you in partnership? What can you let go and what are your dealbreakers? If you've been avoiding an awkward conversation about something that really matters to you, it's time to bring it up. No more Miss Cool Girl.
Capricorn

This is your cosmic reset—it's time to move forward in a new capacity. This Venus retrograde is happening in your sign, tasking you with shedding layers of yourself from the past that no longer serve you. How do you want to live? What are your priorities? How do you want others to see you? How do you want to spend your time? This season is all about reconnecting with yourself. You are the priority right now in all of your relationships. Make sure you're standing up for your needs.
Aquarius

What are some limiting beliefs and self-destructive behaviors that have been sabotaging your love life? (Yes, getting drunk and texting your ex counts.) This Venus retrograde is here to ask you to hold yourself accountable. Well, well, well, if it isn't the consequences of your own actions. What can you release in order to let go of patterns that only cause pain over and over again? It's time to plunge into your subconscious and do the hard work that you've been avoiding. Your partner and/or future relationships will be grateful for this increased self-awareness. 
Pisces

You have a large network of people who love you, like, a lot. Venus retrograde focuses on the area of your chart that holds friendships and networking. You may find that you meet a future lover through a friend, or perhaps you've been friendzoning someone with quality potential for fear of how effortless that relationship could be. Reinvest in your friendships and ask yourself if you're feeling aligned within those relationships, as well.
Images: Gary Radler Photography / Stocksy.com; Giphy (12)
Your 2021 Love Horoscope
2020 was a difficult year for relationships, to say the least. If you started out single, 2020 meant trying to figure out dating from a distance, while those in relationships got to play a year-long game of "how much do I actually like this person?" Either way, many of us are going into 2021 in repair mode, but luckily the stars have just the right prescription for each of us to make the best of our love lives in 2021. Thank you stars!
Aries

If last year found you in a romantic rut, don't worry, you're in good company. Whether it be embarking on a new relationship or reinvigorating the one you've got, 2021 will be about asserting yourself in relationships, and not bringing 2020's baggage into 2021. Things will get particularly steamy around spring, when more people are vaccinated meeting new people will come more naturally.
Taurus

That sh*t you tried to ignore all of 2020 because you literally couldn't deal with any relationship drama right now? It's getting dealt with in 2021. Problems you avoided last year are only getting magnified once the clock struck midnight on New Year's Eve. Strong relationships will make it through, and weak ones will be shown the door. May the odds be ever in your favor!
Gemini

No matter what your relationship status is going into 2021, this year you have the opportunity to really build something that lasts. All the things you learned during 2020 have made you a better partner, and now all you have to do is go out there and make someone fall in love with you. Like the Beast after Belle shows up at the castle.
Cancer

If 2020 was The Real Housewives (drama, tears, yelling) for your love life, 2021 will be Great British Bake Off (gentle, comfy, lots of baked goods). As 2020's dust settles, you'll find yourself way more secure in your romantic situation, and confident enough to make new connections. Who says you can't meet the one via intense masked eye contact?
Leo

2021 is going to make you want to shake up your relationships, whether they warrant shaking up or not. Just like 2020 tested all of our ability to , 2021 will have you wanting to test your partner's ability to weather the storm. It's like Marilyn Monroe said, if they can't handle you at your "starting a fight in the car just because," they don't deserve you at your "sharing part of your takeout order even though they specifically said they weren't hungry."
Virgo

This is the year to re-evaluate some of your sky-high expectations. There's a big difference between wanting someone who is gainfully employed, and wanting a neurosurgeon named David with one green eye and one blue. This year, allow relationships to spark in unlikely places. You're not gonna be meeting someone at a bar anytime soon anyway.
Libra

Mars' retrograde wreaked some major havoc on your love life last year (thanks Mars…), but now that it's back in forward motion there's no reason not to get yourself back out there. Pro tip: nobody really knows what they're doing when it comes to dating right now, so there's no reason to be afraid of a little awkwardness. (Translation: DM him.)
Scorpio

You've been warned, Scorpio. With Uranus, the planet of change, hanging out in your house of partnerships, your relationship status may be TBD very soon. Whatever that change is, use it as an opportunity to embrace something new, instead of spending all your time thinking about what was. You're not really gonna be sitting around wishing it was 2020 again, are you?
Sagittarius

Major shake-ups are coming to your relationships next year as well, Sagittarius, so don't get too comfortable. Toxic flings, dead-end relationships, and people saved in your phone as "DO NOT RESPOND" have got to go to make room for the healthy partnerships, functional adults, and people you can actually tell your friends about.
Capricorn

As Summer Roberts once said, it's all about confidence, Capricorn, confidence. This is the year you learn your worth in relationships, and stop settling for people because they are "there" or "have antibodies." By focusing on yourself and building your own self-worth, you're gonna attract higher quality people to you, without having to do something drastic like setting your dating app radius to an entire continent.
Aquarius

Let's face it, last year relationships were not at the top of your priority list. Those slots were reserved for higher pursuits, like trying to figure out what the f*ck is going on. This year, however, you'll find yourself better able to form deeper connections, and maybe even realize someone close to you was the one all the long. Like that hot Postmate who always delivers right to your door…
Pisces

2021 is a *huge* year for your individuality, Pisces, meaning you might see your romantic relationships take a back seat. Partnered Pisces might find themselves with an increasing need for independence (makes sense after spending every waking second together for an entire year) while single Pisces might find themselves, *gasp*, actually enjoying their situation. You know who doesn't share when your favorite donut place accidentally includes an extra glazed in your bag? Single people. Just think about it.
Images: Bart LaRue / Unsplash; Giphy (12)
2018 Love Horoscope: What This Year Has In Store For You
Happy Valentine's Day, betches. Whether you're in store for roses and chocolates from your beau or pizza and excessive amounts of wine with your Galentines, it's time to forget about all that shit and get down to what really matters: your yearly love horoscope.
Sure, you probably already know how the events of today will unfold, but what about next week when you ghost the guy who sent you flowers today? Or next month when you get drunk and accidentally text your ex? Or this summer when you decide to Eat, Pray, Love your way across Europe in the hopes of finding a foreign summer fling? Don't worry, we've got your year in romance on lock. Here is what your love horoscope has in store for your sign.
Aries
You've never shied away from a battle, Aries, so why start now? Your love life isn't in shambles by any means, but it's also not flourishing. The good things in life are worth fighting for, and this year you're going to come face-to-face with that truth. Don't let the things you want pass you by and definitely don't sit and wait for them to present themselves to you. Get out there and fight for what you deserve; it'll make the victory all the sweeter.
Taurus
It's starting to seem like all the people around you are settling down and that's because, well… they are. It's a weird and confusing time, but guess what, Taurus? Ignore it. You're a free spirit who has so much more living to do before you start Googling things like "couples' calligraphy classes near me." You won't be content to settle down until you've seen and experienced everything you can, which is what your love horoscope and the next year have in store for you. Go on more trips than your PTO technically allows. Try different things. Meet new people. 2018 is the year of finding yourself (I already called Kylie Jenner to verify) so don't waste it.

Gemini
After a couple years of romantic turmoil, you're finally in the clear, Gemini. You're in a good place, with a good person, and the only thing to do now is not self-destruct. I know, easier said than done. Your history has a tendency of creeping in and making you second-guess your love life at the worst of times, and you're going to have to do everything in your power to ignore that. Don't let the ghosts of shitty relationships past have any power over your happiness.
Cancer
Man, not to be that cliché Valentine's Day love horoscope, but this just might be the year you find love, Cancer. In fact, it definitely is. Then again, finding love has never been an issue for you, has it? More aptly, this is the year that you don't run away from the love that you've found. Sounds scary, right? Probably because it is. But you know what's scarier? Ending up miserable because you abandoned things that made you truly happy. For the next year, take a deep breath before you consider ghosting someone, and remember why you're with them in the first place. With any luck, they'll still be around come New Year's.
Leo
You're going to fall in love with one person and one person only this year, Leo: yourself. Is that cheesy? For sure. Doesn't make it any less true. This isn't one of those "no one will love you if you don't love yourself" situations, because that's, quite frankly, bullshit. Your own self-worth has never been dependent on what other's think and that's not going to change. Loving yourself is about being happy and comfortable in your skin, something you've never quite mastered. So spend some time this year romancing the most important person in your life: you.

Virgo
This is a year for leaving your comfort zone, Virgo. You're a creature of habit, and there's nothing wrong with that, but it means you may be closing yourself off from experiences that you'd otherwise enjoy. It may seem like you've seen and done and met every possible point of interest in your city, but you haven't. Open yourself up to the idea of meeting new people, and you may be surprised by who wanders into your life.
Libra
You're no stranger to love, Libra. It seems like you're always in it, searching for it, or complaining about it. In light of that, this is the year that you ignore it. It's hard to tell if a relationship is real and worthwhile if you haven't been single since you were seventeen. It may seem outrageous at first, but 2018 is the year that you let your single flag fly. You'll learn to love the freedom, which your free-spirited nature craves anyway, and you'll learn more about yourself than you ever thought possible.

Scorpio
It's time for some much-needed change, Scorpio. You've given up on love because you think it's impossible to find, but in reality you just have shitty taste. Sorry, but it's true. Yeah, it's hard to hold a relationship down when you're dating assholes with the emotional maturity level of a 12-year-old. This year, try pursuing people you usually wouldn't. Literally anyone but the person that you're instantly drawn to. Ignore your gut, try something new, and see what happens.
Sagittarius
This is the year that you start to take love seriously, Sagittarius. What has always been a fun pastime is about to become very real, and it's going to be an adjustment that you might not exactly be ready for. It's cool, being prepared is overrated. Catching feelings is rough, but it was bound to happen at some point. Our advice is to take it day by day and try not to overthink things. It's going to feel weird not being the one with the upper hand for once, but the results just might make all the suffering worth it.

Capricorn
Is your love life starting to get stale, Capricorn? Not surprising. You've been out here mistaking contentment with actual happiness, which means you're skating by but not living life to the fullest. Sure, it's not the worst thing that could happen to someone, but it's not the best either. This year, start demanding the best. If that means overhauling your relationships, do it. Life is short (getting shorter every minute that Donald Trump is in office), and you don't have time for anything half-assed. It's time to go all in, Capricorn.
Aquarius
Aquarius, this is the year that you try and be honest about a single emotion. Any emotion at all that isn't amusement or apathy. The bar is so low, and yet you'll still struggle to surpass it. If 2018 teaches you anything, let it be that you're allowed to admit to feelings, even when you're sober. I know, it's a revolutionary thought. But it's true. The aloof, intimidating vibe that you've so diligently honed is great for fending off creepy guys at the bar, but it's pretty detrimental to establishing any kind of functioning relationship. Start peeling back those layers, you ogre, before you find yourself stuck with a (metaphorical) donkey for the rest of your days.

Pisces
Love is a crazy thing, Pisces. It makes us think that we're happy and content when in reality, we may not be. It's time for you to take a good, long look at your current relationship and decide if it's something that you actually want. Yeah, heavy shit for Valentine's Day, but it's about time we injected some honesty into your situation. Don't let the illusion of love convince you to stay in something that is, quite frankly, draining you. Stepping away may be hard, but living a lie is harder. Sorry for the dose of truth, but you need it.
Don't Make It Weird Right Before Valentine's Day: Here Is Your Weekend Horoscope For February 9-11
It's the weekend before Valentine's Day, so if you don't already have a significant other locked down, you're kind of SOL. It's too late to rope someone into asking you out. If you don't care, great. If you do, well, just try not to be weird about it by complaining about how you'll die alone all weekend. Maybe your weekend horoscope will comfort you in this lonely time; maybe not. Only way to find out is to read.
Aries
The Sun in your house of friendships will make you go with whatever the group wants to do. You'll be more focused on hanging out with your friends than with your boy. But if you act standoffish this weekend, don't be surprised when he doesn't come through with a big V-Day surprise. Boys are literally so dumb. Even if you're with the girls this weekend, drop hints over iMessage about something that would be fun for "Wednesday" (you can consult our guide on what to do on Valentine's Day based on the length of your relationship first. This way he thinks it was all his idea.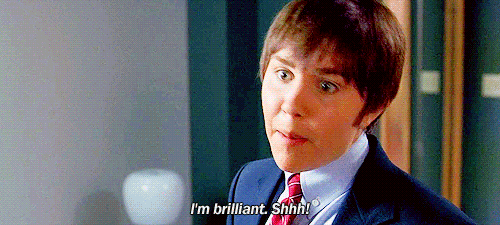 Taurus
This weekend is all about getting and doing exactly whatever the fuck you want. Be cautious, though, with the Sun entering the top of your chart, people will be watching. You might want to check over your shoulder twice before putting that Baileys in your coffee at work Friday morning. Like, get off my ass, Linda, the weekend starts now! If you get caught, you can always blame it on your weekend horoscope offer your boss a drink too. Sharing is caring, right?
Gemini
The Sun's angle to Mars means you'll probably be spending a lot of time with your significant other this weekend, but you probably won't see eye to eye on what constitutes a good time. Like, football season is over, can we please do brunch at a real restaurant and not a sports bar on Sunday?! Honestly, Ryan. There are only so many beermosas you can choke down before you take on the general size and shape of a lineman.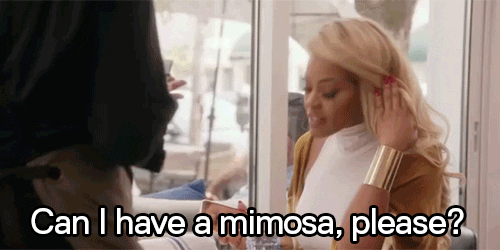 Cancer
You're known for getting your hopes up and then being super disappointed when things don't live up to your ridiculously high expectations. Even though you might not realize it, you have a good thing going. Don't fuck it up by putting too much pressure on the situation. Remember how you thought romance was roses and fancy dinner when you were, like, 12? That was stupid. Don't be disappointed when your boyfriend shows up this weekend or on Valentine's Day with one of those heart-shaped pizzas.
Leo
You need to do something both fun and competitive this weekend to blow off a little steam and keep yourself from going insane next week. The Sun and Mars energizing your relationship zone means a date with a competitive aspect is just what the doctor ordered to get the romance juices flowing. Ew, I immediately regret phrasing it that way. Think bar games or, like, remember bowling? It's seriously three dollars and you can get fucked up on cheap drinks while you do it. I'm just saying, it's an option.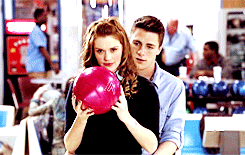 Virgo
The best way to not be frustrated with shit going on at home is to GTFO of your house. There's only so long you can stare at your roommate's dishes in the sink or clothes on top of the dryer. Frustration with your living situation builds Friday, so plan shit to do that will get you out of the house for an extended period of time. And if it's your roommate or boyfriend who has been annoying you, obviously don't invite them to come along. Absence really does make the heart grow fonder, or it will make you realize you need to ditch the fuck out of that person.
Libra
Sure, everyone likes to preach about how open and honest communication is the best way to go. Let's be real, though. Most people don't like it at all when you're actually honest with them. You have some pent-up frustration that you feel ready to let out. Yeah, it'll feel really good to get it off your chest, but don't be surprised when whomever your anger is directed at does not take it very well. You'll have a better weekend if you just zen the fuck out and get over it. Likewise, you'll have a better Valentine's Day if you don't spend the whole weekend bitching at your boyfriend about how much time he spends with his dumb friends.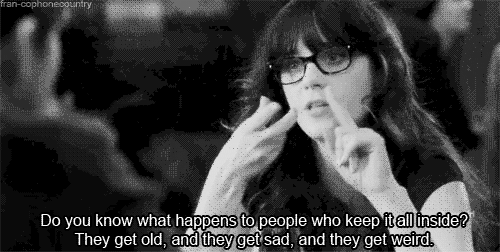 Scorpio
Your charm is on the rise and certain people will find you irresistible. If you're taken, you're on a path to be just a delight as we head toward the Most Romantic Day of the Year. If you're single AF, there's a good opportunity for you to meet someone new and exciting this weekend. Of course, considering the timing, you need to play things cooler than normal. Speaking of cool, don't make plans for Sunday. Your enthusiasm will far outreach your ability to follow through on doing basically anything.
Sagittarius
You're generally pretty social, and the vibe really continues into the weekend. After a week of drudgery behind a desk, it's best for your spirit and soul if you don't spend much of the weekend sitting down. As a natural-born leader, you should take charge of organizing the group activity this weekend. Don't be super lame and try to get people to see a movie or some dumb shit. Think out of the box and your friends will be super impressed with your creativity.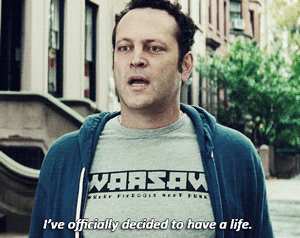 Capricorn
The Sun's position to Mars is not one that's going to favor the bold. In fact, laying low this weekend and letting things play out behind the scenes will be the most beneficial for you. Of course, that doesn't mean you have to be a stay-at-home bore-whore all weekend. It just means that when drama starts up between your friends, it's best you stay the fuck out of it. You don't need those negative vibes in a month that's supposed to be all about love.
Aquarius
The Sun is getting ready to exit your sign, so enjoy this weekend while it lasts. Treat yourself to some indulgences this weekend while you can still claim it's "for your birthday". Remember though, this weekend, less is really more. You don't want to barrel toward Valentine's Day being known as the group try-hard. You can be impressive without being forceful about it. Practice your ability to have some fucking grace this weekend.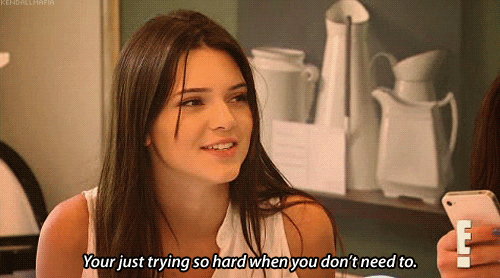 Pisces
You're normally so chill, but right now, you don't feel fucking chill. You have a lot on your mind and want to get it out. So instead of having a Real Housewives sized meltdown where you toss Pino or flip a table, try calming yourself down by focusing on just yourself and not others. Even if you have to blow a wad of cash on a day at a spa or one of those horrible, trendy workout classes, investing in yourself this weekend is the best way to not end up with a mug shot.
Images: rawpixel.com / Unsplash; Giphy (6)
Find Out If You'll Be Having Sex Summer With This Summer Love Horoscope
Summer is for one thing and one thing only: getting skinny and finding love. Okay, so that's two things. Also, getting tan. That's three things. Okay, so summer is about those three things and nothing else. While getting skinny and tan is up to you (don't eat, stand in the sun), your love life is determined by one factor that is totally beyond your control (which is why it's totally not your fault when you're being psycho): the arbitrary placement of the stars and planets as they correspond to the date and time of your birth. So will you play the field this summer, or fall in legitimate love? It all depends on Venus. Please direct all of your anger her way when the guy you just told your BFF you were in love with ghosts you and moves to Canada. I'm just the messenger.
Aries
Lucky for you, Aries, Venus is in your true love house from June 5 to October 8th, meaning that your summer hookup may actually turn into like, a real thing. Get ready for a playful, passionate, and highly romantic summer, but beware: trust issues abound. Resist the urge to steal his phone and screenshot every questionable text, because on August 8th, BSCB Mars will be all up in your shit trying to stir drama, but don't fucking let him. Or do. Sometimes drama is fun. That's your call. Also, don't be alarmed if you find yourself randomly attracted to hipsters this summer. You want a beard and a band. Don't think about it. Just let it happen. August 14th's new moon will bring you big news, like maybe hipster bae has decided to leave his organic dog treat startup for a real job. Embrace it.
Signs To Bring Home To Mom: Leo, Sagittarius, Aquarius
Signs Whose Numbers Should Be Blocked: Cancer, Capricorn, Pisces
Taurus
This summer is all about your two favorite things: getting cozy and being chill AF. If you're already in a relationship, June is the perfect time for you two to settle in and binge all those shows in your joint Netflix queue. This is also a good time to present bae to your parents, maybe by bringing him along on a family trip. If you're not in a relationship, you're going to find yourself heavily attracted to boy-or girl-next-door types. You know, the kind of guy who looks like he'll remember your birthday without you even having to drop hints. In July, you could even do the unthinkable and fall in love with someone whom you've previously friendzoned, so be open to that possibility. You're going to have a lot of romantic luck between June 6 and July 4th, so you're basically guaranteed a drunk makeout sesh at whatever 4th of July party you attend. Dress accordingly.
Signs To Bring Home To Mom: Virgo, Capricorn, Pisces, Scorpio
Signs Whose Numbers Should Be Blocked: Leo, Aquarius, Aries

Gemini
Trust no fuckboy. Gemini, this summer you have absolutely 0 tolerance for bullshit, which will actually lead to a lessening of relationship drama. You're over it, and you have to actually give a fuck for drama to occur, so lucky you. You'll be in a particularly flirty mood during your birthday month (May 21- June 21) so embrace it. Mars will be in your sign trying to kill your vibe until June 24th, so maybe stick with low-key Tinder matches rather than people you actually care about until Mars has a chance to GTFO. Venus goes into retrograde in your sign in August, which will make you vulnerable to misunderstandings, but never fear because you'll be coming out of a romantic high that'll last between July 5th and July 31st. Use the strong foundation you built during this lucky time to help guide you through your sudden urge to ready wayyy too deeply into his text response time in August. When he says he didn't answer because he was in the shower, believe him.
Signs To Bring Home To Mom: Libra, Aquarius, Aries, Sagittarius
Signs Whose Numbers Should Be Blocked: Virgo, Pisces, Taurus
Cancer
Good news, Cancer! This summer is the perfect time to finally get over your ex. The stars have literally aligned, and Crazy-Ass Mars will be in your house from June 24-August 8, making you desirable AF. Don't waste that shit on trying to get back together with someone from your past; focus on bringing new dick into your life (or vagina—honestly, try anything!). Keep a look out for two full moons on July 1st and 31st, which could bring a new bae right to your doorstep, but be careful. Hard-Ass Saturn (the narc of the zodiac) is chilling in your house from June 14-September 17th, which make make you prone to getting overly serious. On the bright side, Saturn's presence makes you more open to meeting someone through work. Just hold off on declaring that shit to HR until August, when your luck will be through the roof and there's actually a chance your boss will be cool with it.
Signs To Bring Home To Mom: Scorpio, Pisces, Taurus
Signs Whose Numbers Should Be Blocked: Libra, Aries, Gemini

Leo
Venus spends the entire summer in Leo, so basically get ready for more booty calls than you know what to do with. Brush up on some of our sex and blowjob-giving tips, because you're going to need them. If you're not already in a relationship by your birthday month (July 22-August 23), this is not the time to get tied down. On July 31st, one of your many summer flings may attempt to DTR, but think hard before you commit. You'll probably want to be single at least through the end of August, when The One Who Got Away will make a surprise reappearance in your life.
This no-commitment rule goes for other aspects of your life too. You're going to be on fire this summer and you'll want your evenings free to accept all the many dates that are going to be thrown your way, so maybe don't sign up for a five week GRE study group. Save that shit for cuffing season.
Signs To Bring Home To Mom: Sagittarius, Aries, Gemini
Signs Whose Numbers Should Be Blocked: Scorpio, Taurus, Cancer
Virgo
Hate to break it to you, but this is not your year for love. You can thank Jupiter in your second house for that. On the bright side, your financial forecast is through the roof, so maybe be your own bae this summer? You can buy yourself flowers and chocolate, TBH. When summer romance does go your way, don't put pressure on yourself to DTR. A casual summer fling could become a legit relationship by October if you maintain your chill, and who wants to be in a relationship before October anyway? That being said, June 24th-August 8th you'll find more romantic luck meeting new people, so that would be a good time to re-download that dating app of your choice and start swiping away. Venus is in your house for just one week this summer July 18-July 25th, and could bring rapid passionate developments, making this the perfect time for you to message first. Or use the sudden increase in your checking account to buy a giant platinum vibrator and chill until fall. Your call.
Signs To Bring Home To Mom: Capricorn, Taurus, Cancer
Signs Whose Numbers Should Be Blocked: Sagittarius, Gemini, Leo

Libra
You're liable to catch feelings this summer, so be on the lookout for someone who is worthy of said feelings. Venus did a number on your self-esteem by going retrograde from March 4 to April 15th, but that shit is over now so time to buck up and get back out there. Definitely do not let a slow winter lead to lowered standards. Repeat after me, "If he's over the age of 30 and does not have a bed frame, it's a no from me." If you're in a relationship and it has been on the outs lately, blame Venus and start again. A simple "I'm sorry for what I said when Venus was in retrograde" will suffice. Also, maybe give your SO a heads up that Jupiter will be entering your house on August 11th, and you're gonna want some alone time. It's nothing personal. The Heavens just want you to do a face mask and spend the day re-watching The O.C. and ignoring texts. It's not personal. A full moon on August 29th will finally bring you the romantic stability you're looking for, just in time for cuffing season.
Signs To Bring Home To Mom: Aquarius, Gemini, Leo
Signs Whose Numbers Should Be Blocked: Capricorn, Cancer, Virgo
Scorpio
Thanks to hard-ass Saturn, you're focused more on your career than love right now, meaning you're way more likely to click with someone you see on the reg than some rando at the bar. Maybe it's time to finally ask that cute barista what his deal is? But know this: You have absolutely no room for someone who doesn't have your back. Shit is going too well for you to have to deal with any negativity. Try meeting someone at a work function or a high-end bar that only people with their shit together can afford. That'll weed out the losers. If all the prospects in your area are fuckboys, July is the perfect time to search for love (or lust) elsewhere. Book those AirBnB dates now and there could be a hot cabana boy in your future. If you're already in a relationship, clingy Saturn is going to make you want to plan the next 5 years of your life together. Do what you want, but maybe keep your notebook full of baby names to yourself until August 29, when a full moon will put you at a romantic peak and make him way more open to talking flower arrangements for your future wedding.
Signs To Bring Home To Mom: Pisces, Cancer, Virgo
Signs Whose Numbers Should Be Blocked: Aquarius, Leo, Libra

Sagittarius
TBH, you're more focused on your exploding friend group than your romantic life right now, so if you're single, stay there. But beware of the men in your squad—you may end up falling for one due to your new friend-focused lifestyle. We told you guy friends don't exist. Whoever you choose, do not stand for someone who gets all jealous and needy every time you have a girls night. There will be a lot of them, and you don't need the drama. Keep an eye out for whoever you meet on June 6th, when a new moon could kick off your summer love affair. If you've already got a fling going, May-June is a good time to clear shit up and potentially DTR. With Venus in your house of travel, try looking for love on vacation. It'll be perf because you'll know the relationship comes with an end date and can just enjoy yourselves. If you end up in a relationship that lasts through August, beware. Venus goes into retrograde that month and may result in you pushing someone away for no reason. Just take a deep breath and remember that just because a guy doesn't like your selfie within two minutes of posting, it does not mean he's cheating on you. He might be taking a shit. Guys do that.
Signs To Bring Home To Mom: Aries, Leo, Libra
Signs Whose Numbers Should Be Blocked: Pisces, Virgo, Scorpio
Capricorn
There's really no delicate way to put this, Capricorn: You're in for a horny summer. Time to order a year's supply of vibrating condoms and to put your gynecologist on speed dial because you are getting it in. That being said, drama queen Mars is in your marriage house from June 24-August 8th, making you both horny and clingy—a dangerous combo. With Venus in retrograde in August, it is very important that you don't rush a relationship, no matter how good the sex is. We know you know this, but maybe you should tattoo it on the back of your hand so you don't forget: good sex /= a stable relationship. On August 11th Jupiter will get in there and lighten up your approach to love, making you more open to taking risks. Perhaps a foreign fuckboy is in your future? Just make sure your new risk-taking horniness doesn't lead to serious lapses in judgement. Condoms, Capricorn. Condoms. Or else there will be a bad case of herpes in your future. And not the kind that only shows up on your mouth.
Signs To Bring Home To Mom: Taurus, Virgo, Scorpio
Signs Whose Numbers Should Be Blocked: Aries, Libra, Sagittarius

Aquarius
This summer, you're so sick of that same old love and looking for some variety from your usual rotation of finance bros. I know "opposites attract" sounds like lame mom advice, but this might actually be true for you. If you're usually into tall guys, maybe try dating someone short. If you usually are into hipsters, try dating someone with a job. Play the field. On June 16th a new moon in Gemini is opening your usually cold, dead heart, so see where it takes you! A full moon on July 31st will help you take risks, and with travel-focused Jupiter in your 9th house, this sounds like the perfect time for a solo vacation. Maybe it's finally time for your own Eat, Pray, Love follow-up: Drink, Post, Bang. TBH it sounds better than the original.
Signs To Bring Home To Mom: Gemini, Libra, Sagittarius
Signs Whose Numbers Should Be Blocked: Taurus, Scorpio, Capricorn
Pisces
Guess what Pisces, you're gonna be a crazy bitch this summer. With Mars in your house of romance from June 24-August 8th, you basically have no choice but to find a man (or three, or four, maybe also a girl) and terrorize him for three full months. It's not your fault. It's just the stars. That being said, be sure to take your chiller friends' advice and run all fuckboy ruining plans by them. They'll be able to help you determine which actions are fun-crazy, and which actions are jail-crazy. Telling him to come over and then "falling asleep" as a test is fun crazy. Telling him to come over and then dousing him with gasoline is not. You may think you see the distinction now, but come end of June this line will be fuzzy for you. All that being said, Jupiter will be in your marriage house on 8/11, so you'll feel the sudden urge to put a ring on it. Steer clear of Vegas. A full moon in your sign will help to restore your decision making capabilities by August 29th, and then you'll be able to re-enter society. If you're still looking for love after reading this, remember that Venus is in your house of service, so you're more likely to meet someone while volunteering or participating in some other nice-girl activity. Maybe try donating your skis to the Pismo Beach Disaster Relief? I heard those people lost everything, including athletic equipment.
Signs To Bring Home To Mom: Cancer, Scorpio, Capricorn
Signs Whose Numbers Should Be Blocked: Gemini, Sagittarius, Aquarius