How I Won My Battle With Emotional Eating
If you and I met today, you might think I was naturally lean. Born with a high metabolism. Able to eat whatever I want without gaining a pound. Not going to lie, that would be amazing. But the truth is, growing up, I was always the big kid.
By the time I was 13 years old, I weighed over 200 pounds and struggled with losing weight, emotional eating, and diets that didn't work. While most kids dreamed of becoming movie stars or famous athletes, my early inspirations were the knowledgeable dietitians I met every summer at fat camp. I was never normal. I was never small. The pediatrician's office constantly told my parents, "She's obese. She's over the 100th percentile, she's not even on the chart!"
At eight years old, I was sent to "fat camp." Can you imagine how that felt? But the truth is, I loved it. I made lots of friends. I was surrounded by people who didn't judge me. I lost 30 pounds. It was amazing. Then I came back to school…and gained it all back. This yo-yo-ing went on for years. Every summer, I'd lose 30 pounds. Every school year, I'd gain it all back—and more—until I peaked at 215 pounds (my highest weight) and a size 20, going on size 22—which meant I couldn't even fit into Gap or Old Navy's extended sizes, forcing me to shop in plus-size only stores. This was a particularly difficult thing to accept given that my friends were still shopping for single-digit sizes.

I loved myself, but I hated by body, and I had to finally realize that one was not separate from the other. If I was having a good, confident day, but then tried something on, my whole mood would dampen. And if I were having a bad day, my weight would only make me feel worse. I was the "fat," "chubby" girl for as long as I could remember. I hated doctor visits, because my pediatrician would show me a graph of how much I kept gaining. I hated sleepovers, because my friends would share clothes and talk about the boys that flirt with them, and I couldn't participate. I hated shopping and getting dressed, because nothing ever fit or looked the way it was supposed to. It was all so hard and such a drag. I was officially worn out from my weight. 
I finally had the epiphany: "Ilana, you only have this one body, you might as well make it rock!"
I had to get real. I had to understand that just because some people stay thin ordering pizza and fries didn't mean I could. These were the same people who could also eat one cookie, be satisfied, and stop, and I didn't have that in me just yet. One cookie felt like permission to have more, and more, and more. I like to eat a lot, so I had to figure out a way to fill up and lose weight at the same time. I also couldn't tell myself not to eat any dessert or junk foods, because that would only ever last a few days before I found myself eating them again. I grew up hearing about every diet because my parents tried them all and time and time again, but I knew there was a missing element. 
I needed a more positive approach that felt more fun than force. By that time, I had taken over 100 hours of nutrition courses from dietitians at weight loss camp so I knew what to eat, I just needed to connect it to how I would get myself to want to eat it. I brought in forms of accountability that kept me aware and kept me learning what was working and what wasn't. 
At weight loss camp, food was restricted, so you couldn't eat even if you wanted to. But at home, I had access to whatever I wanted, so I needed to understand how to eat well within a real lifestyle. I realized that I could microwave two frozen blocks of Birdseye broccoli with butter spray and salt and eat it in front of the tv like I used to eat popcorn, and the scale would still drop. I realized that if I made whole eggs in a pan, I would be tempted to soak up the yolk with a slice of bread, but if I made egg whites, I was more in control. I realized fruit wasn't unlimited, so I had to figure out where fruit fit in. I realized I could actually weave in some desserts, and later, cocktails, and still see that scale drop.
View this post on Instagram
Through college, I also joined a sorority and had to figure out how to lose weight and keep it off with all the drinking, partying and late-night eating, so I took the challenge and found more creative ways to make the most of it. I would skip the sugary mixers and stick to the straight stuff, and when everyone came back to pizza and bagels, I would raid the salad bar for artichokes and hearts of palm, and dip them in sesame miso dressing (you should try it!). I had to figure out how I could eat at Chipotle, Noodles & Company, and Jimmy John's with my friends, but still fill up and lose weight.I never skimped out on flavor or portion, but I had to get smarter about swaps and better control techniques throughout the day to set myself up for success. 
Sure, it would get annoying when I felt like I was putting in more effort than my skinnier friends, but rather than get jealous, I would always choose to be inspired and see what other things they were doing, besides their gene pool, that were helping them out. Any time I'd discover another helpful tool or tip, I'd add it to my system and I'd lose more weight happily. I had discovered the formula that worked for me. It wasn't a new diet—it was a new mindset. And once I embraced it, I kept on losing weight.
I never fell for any quick-fix suggestions that seemed unsustainable. I suffered with being uncomfortable and morbidly obese for long enough to realize I never wanted to rebound and go back to that place again. So, if it weren't something I felt like I could live with and enjoy a positive life with, I wouldn't do it or recommend it to others. For instance, I have still been able to enjoy cocktails, sweets, eating take-out, traveling, socializing, loving food, and living. I never let losing weight interfere with that, as long as I kept my simple and sensible principles in place and at the forefront of my mindset. 
Eventually, I got down to 145 pounds. Finally, for the first time ever, I felt strong and confident enough to post a photo like this:

I was so happy at 145 pounds. I was a size 8—the lowest size I'd been since I was literally eight years old. My first summer without "chub rub" (irritation between my thighs) felt like a dream come true! I used to have to use baby powder in between my legs to control the pain and redness, and once I realized I was wearing shorts on a really hot day and my thighs weren't burning, I felt like I had made it! And the best part was that I was able to maintain that weight, without denying myself or telling myself "no" all the time.
Intrigued, amped, and motivated by the success and maintenance of my results, I began to further develop my own customized weight-loss program and mindset. I took my interest in this to the next level, studying Nutrition and Dietetics in college, and earning a Bachelor of Science degree in the field. My studies quickly turned into my passion, and I became a registered dietitian. Soon after, I earned a Masters of Science degree in Applied Nutrition from Northeastern University (the highest standard in the field of nutrition) to apply evidence-based practices for weight loss into my own personal plan.
Pregnancy for me was wild. For years, I was in such control of my body. Then suddenly it took a whole different shape. But instead of fighting, I let the pregnancy be what it wanted to be. Until the third trimester, it was like a switch flipped in my head. It was time to get back to my weight-loss mindset to lose the baby weight. So, I refocused and thought about the hundreds of clients I'd helped and the principles that had worked not just for them, but for me as well.
After I delivered my beautiful daughter Olivia, I got right to work. I wasn't just ready, I was excited. I had a new purpose now—my daughter. And I wanted to be the best I could possibly be.

Although I dreaded taking these "before" pics in tight clothes, I had to do it. Because, as I got ready to use all the weight-loss tactics I'd collected over my lifetime, I wanted a detailed record of this journey so I'd know exactly what worked and what didn't in real time. And the good news is, it worked better than I could have ever imagined. I not only got back to my 145 mark, I kept going. I went from post-baby body all the way down to 120 pounds—and maintained the same weight for over two years and even did it again with my son, Julian.
You know what might be the most amazing part? It was a lot easier than I thought it would be. I always felt full and satisfied. I never deprived myself. And I never missed a meal. I just relied on a few simple principles that allowed me to lose weight while still living my life. Because that's everyone's ultimate goal, right? To be happy. That's still my goal as a registered dietitian nutritionist. That's why I took the principles that worked for me and used them for my hundreds of clients, combining them into a convenient, healthy, and practical approach, which gets rid of all the calorie counting, point tracking, and cutting out whole food groups (because who really has the time these days?!). It just became second nature, and I called it the 2B mindset. I'm proud to say it didn't only help me lose over 100 pounds and continues to help me maintain my best self, but it has helped THOUSANDS of people!
I'm so grateful that now people can experience positive weight loss with the 2B mindset and the results have been groundbreaking. Thousands of people have lost 10-50 pounds and a handful of people have lost over 100 pounds the same program! But of course, there is always a need for personalization, and I love meeting with clients one-on-one and in group settings to understand their personal story and help them best succeed. I recently launched my Mind & Body Reset Retreats that are truly life-changing. In these private settings with 20 women (hosted at resorts that are pure luxury), I am able to get to the core of the person and create a specific action plan for her. What has been getting in her way? What are her work hours and romantic life like? What medications is she on and what does she have coming up in her calendar?  
Every change brings on a new obstacle that we must overcome because life doesn't get easier, we need to get stronger. You can do this! We all can! 
Join Ilana Muhlstein at her next Mind & Body Reset Retreat September 19-22 in Carefree, AZ. Spots are limited.
Ilana Muhlstein M.S., R.D.N. is a Registered Dietitian Nutritionist, Wellness Enthusiast and Educator, and has become one of the most sought-after weight loss experts and influencers around. She's the author of You Can Drop It!: How I Dropped 100 Pounds Enjoying Carbs, Cocktails & Chocolate – and You Can Too! She leads the Bruin Health Improvement Program at UCLA and also heads up her own private practice in Los Angeles. Ilana is the creator of the popular 2B Mindset™ weight loss program and also sits on the prestigious Executive Leadership Board for the American Heart Association, Go Red for Women campaign. Ilana has consulted for several prominent companies on nutrition, including Beachbody, Whole Foods Market, Curves Gyms, PIMCO, Zevia, BFree, and The Wonderful Company.  She is also a renowned public speaker and delivers nutrition seminars, cooking demonstrations and most recently started luxury Mind & Body Reset Retreats which she conducts throughout the year all over the country.
Facebook: @ilanamuhlstein
Instagram: @ilanamuhlsteinrd
Twitter: @ilanamuhlstein
YouTube
Website: www.IlanaMuhlstein.com
Easy Ways To Get Your Cardio In Without Stepping Foot In A Gym
The idea of getting sweaty, tired, and out of breath while not immediately losing three pounds is very offensive, especially when we're making an effort to do the whole gym thing. Don't put us down for cardio. However, you don't need to sweat it out amongst grunting jocks in the gym to hit your cardio goals. You don't even need to start waking up at 4am like the other psychopaths jogging around your neighborhood. Incorporating more cardio into your day can build muscle, burn fat, and lead you to a more toned and #blessed life, so walking, dancing, and even vacuuming are all great ways to seek the path of the Insta model. Here are some easy ways to incorporate cardio into your day.
1. Stairs
This is probs the easiest one to do for those of us working in soulless corporate buildings with multiple floors. According to scientists, you'll also burn more calories if you take one step at a time, so tell your boss it wasn't the Starbucks that made you late, it was your dedication to health and fitness.
2. Gossip While Walking Around The Block
Walking is good, but walking while your mouth is running is even better. If you're trying to get up and move around, walking for 15 minutes can burn about 66 calories, but walking while talking burns more since you're taking more breath to multitask and rip apart Janet's horrendous outfit. Sh*t, you could even become a real boss b*tch and host walking meetings to see who the most athletic person in your department is.

3. Hit The Clerb
Gross, but it's a great workout. If you aren't slamming 1,000 calorie piña coladas for four hours and are, instead, sticking to vodka sodas or just, like, water (EW), going to the club and dancing is a great way to do cardio without actually thinking about the fact that you're doing cardio. Dancing for 30 minutes can burn as much as 150 calories. So, it may be worth it to deal with douchebags and frat bros trying to hit on you in a dark, loud room instead of a brightly lit, upsettingly quiet, and sweaty room.
4. Jump Rope
Hearken back to the olden times in PE class when jumping rope was for cool kids and your lame ass couldn't keep up. Regain your school-age confidence and buy a jump rope for incredibly easy cardio you can do in your office or in front of the TV at home. Jumping rope works your legs, improves overall conditioning, and is obvi a great way to incorporate cardio into your life without having to step foot in a gym.

5. Go Shopping
Sounds cray, is true. Carrying a lightly loaded basket of clothes or groceries for only five minutes will burn 44 calories, according to Greatist. That sounds like a great excuse to hit up Target on my lunch break, buy a dress, AND get some food shopping done. This must be what adulthood feels like.
6. Vacuum
If you're a slob and need to clean your house or apartment, you can kill two pounds birds with one stone. About 30 minutes of housework—i.e. dusting, vacuuming, and wiping down surfaces—can add up to about 98 calories. That's like, one vodka soda or two Oreos. Obviously, you need to be going pretty hard on the vacuuming or dusting for it to be cardio levels, but just blast some Cardi B and rage clean until you feel yourself working up a sweat.

7. Park In The Back
Next time you're heading anywhere (work, school, Target, the clerb), park as far off as you can (within reason and without putting yourself in some kind of danger). You'll get a little extra distance in your day and may even work yourself up to cardio if you're dealing with hills. If you're really in the mood to up the ante, ride your bike to your destination or walk the whole way if you're doing that city living thing.
Images: Lindsay Henwood / Unspash; Giphy (3)
5 Reasons You're Not Losing Weight Even Though You're Dieting
The ever-present desire to lose three pounds is like the quest for El Dorado—fleeting and seemingly always just out of reach. If you're one of the literally millions of betches trying to get in shape, lose a few pounds, and get healthier, we're here to help. But many of us have experienced the frustration of ramping up our exercise routines, cutting carbs and calories, and still not losing any significant weight.
There are lots of sneaky reasons why you're not losing weight and sweatpants are all that fits you right now, and being familiar with what may be sabotaging your health goals can help you overcome them and become the hottest betch at the gym.
1. You Are, But In A Weird Way
If you've upped the intensity of your workouts, are eating healthy, and sticking to your goals but either not losing weight or gaining, it could be that you're actually gaining muscle at the same time you're losing fat. "It is a good idea to use something other than the scale to gauge your progress," says Healthline. "For example, measure your waist circumference and get your body fat percentage measured once per month." So, yes, check the scale here and there, but keep in mind that weight can fluctuate by as much as five pounds and may be all over the place once you really start your new healthy lifestyle. Plus, if you're looking FLY in the mirror, use that as a push to keep going. Stop obsessing about the number on the scale.

2. You're Lying
Keeping a calorie diary seems extreme, but it may actually help you realize what you are and are not putting in your mouth. A lot of the trouble for those looking to lose weight is that they aren't fully aware of what they're eating. You may have forgotten about that chocolate bar you had at 2pm or the extra serving of salad with Caesar dressing you ate at dinner. "Total calories consumed matters when it comes to weight loss," says CNN. "People frequently forget about the little things during or between meals that add up calorically and can interfere significantly with weight loss." So, yes, track your calories for a week or two to get your spidey senses tingling, then see if you're still having the same issues.
3. Sunday Funday Is Your Undoing 
Yeaaaaaaah. So dieting during the week, when you're sticking to a strict 9 to 5 schedule, is pretty easy thanks to the same routine day in and day out. However, on weekends, you're likely drinking more and eating A LOT more. "Three days (Friday, Saturday, and Sunday) of more relaxed eating (and in many cases drinking) can easily erase four days of more perfect effort," says CNN. So, having a cheat day or days can really f*ck up all those days of logging calories and going for a run before work. Grab a glass of wine or two on Friday night, but don't follow it up with a calzone because you "earned it".

4. You're Skipping Meals
DING DING DING. Do you skip breakfast and only sip on coffee first thing in the morning? I know we've all heard it millions of times, but eating breakfast actually wakes up your metabolism. According to WebMD, "Research shows that breakfast skippers weigh more than breakfast eaters. There is a misconception that skipping breakfast—or any meal—saves calories. The truth is that most people who eat fewer than three meals usually end up eating more calories during the course of the day." So, skipping those meals is sabotaging you into reaching for those jelly beans without realizing it. Or polishing off that extra bag of popcorn because "I barely even ate today." Grab an egg, piece of whole wheat toast, and piece of fruit for breakfast, eat a filling salad for lunch, then try not to eat a million calories for dinner.
5. You Messed Up Your Metabolism, Fam
This one has always pissed me off more than anything else. Lemme break it down for you. When I went on a crash wedding diet (I KNOW, SO BAD), I was eating maybe 1,000 calories per day and I lost a LOT of weight. Obviously. However, once I tried to get back to healthy, normal levels of eating (like, 1,300-1,500 calories per day), I gained weight. So, naturally, I cut back again and … nope. Scale doesn't budge. According to NBC News, "when you really cut back on calories, your body thinks you're in trouble, urging it into starvation mode, and it slows down a lot of the necessary functions that are necessary to burn calories—including your thyroid, metabolism and blood pressure. What's more, as a woman, it can make your period irregular, which can affect your hormones and lead to weight gain." COOL, GUYS. So, congratulations, you played yourself. Skipping meals and starving yourself may cause you to lose 10 pounds, but once you break and go back to normal eating, you'll gain. Then if you try to crash diet again, it isn't going to work. Take it from me and do it the right way.

Images: Brooke Lark / Unsplash; Giphy (3)
Splendid Spoon Fixed Intermittent Fasting And Made It Way Better
Last year, I tried the Intermittent Fasting diet for this site, and if you'll recall from that article, one of my biggest complaints was that it wasn't structured enough. It was a bummer because while it totally worked, I just couldn't get on board with a diet that didn't require me to buy anything and feel like I was part of a club that hotter/smarter/richer people belonged to. Like, why would I want to go to a party that doesn't have a list or a celebrity DJ? It's like Splendid Spoon heard me, because they figured out the Intermittent Diet and fixed it to make it betch friendly.
Splendid Spoon is a meal program that uses intermittent fasting and good vibes to make you look good and feel amazing—and Gwyneth Paltrow has approved it on Goop, so you know it's the real shit. Thank god for this diet because it was 80 degrees in LA yesterday, and my New Year's Eve dress might have to be a swimsuit this year. Do they make fireproof bikinis? What I'm saying is, I want to lose weight, but I don't have time to work out because everything is on fire. Literally. Read the news.
Splendid Spoon uses carefully crafted, plant-based meals that you can replace your breakfast and lunches with throughout your week. We say meals, because while they come in juice cleanse packaging, they're much more filling and appetizing than your standard $8 juice. They have names like Pumpkin Pear Hempseed, Beet Balsamic Bisque, and Butternut Turmeric. Everyone loves soup, and this is like soup, but better. Imagine if your soup told you your hair looks nice. Soup is like the iPhone 4, and these drinkables from Splendid Spoon are a fucking Tesla—you don't need a phone if you have a Tesla, because your assistant will take your calls for you.

I'm in love with Splendid Spoon, because it gives me just enough structure to feel like I'm part of an exclusive club without telling me what to do. Like yes, I want the bouncer there to keep basics out of the VIP section, but as soon as he tells me to get off of the table I am no longer interested in listening to him. Splendid Spoon was created by a hot MILF of two, so she knows how to get me to want to do something without making me feel like I'm following the rules. I bet her kids ask her for extra vegetables and think soda is disgusting, and that is just good parenting. The diet is simple—you replace five of your breakfasts and five of your lunches with Splendid Spoon meals, and one day a week you do a full cleanse. The last day of the week is your Wander day—aka a whimsical cheat day. This is the day for you to Instagram yourself eating pizza so the world will know you are still a chill betch. They have smoothies for breakfasts, so it's not all just soup, and the menu actually gives you a ton of options to choose from.
Part of the meal plan also includes starting your day with a weekly intention, which is so new age, and we love it. Imagine being able to Postmates Café Gratitude's entire vibe to your doorstep—that is what Splendid Spoon does. They also include meditating in the diet, because every week they give you a "guided, food-focused meditation." I think "meditation" is a much better word than "not eating," and it's so clever for them to rebrand it this way. Instead of saying, "I'm hungry," you simply say, "I'm meditating."

Anyway, if you're like me and you really want to lose three pounds, you should check out Splendid Spoon. You can still eat Taco Bell on your Wander day, and if that's not enough to get you on board, then you don't really deserve to be skinny anyway. Splendid Spoon made intermittent fasting chic and easy, and we love anyone who does the work for us, especially when it comes to looking hotter.
Right now, Betches readers get $20 off their first order by clicking this link!
What Your New Year's Resolution Says About You
Ah, New Year's Eve, the universally appealing fuckboy. The other 364 days of the year, we all sit around agreeing that NYE is a trash holiday, guaranteed to let you down—but as the 31st approaches (or that fuckboy sends out a " u up?" text), we're suddenly, inexplicably dashing out to buy sequined dresses, eyes swimming with the vision of the perfect kiss at midnight. We've discussed how the "new year, new me" trend is utter bullshit, but there's something about getting to do January ALL OVER AGAIN that makes us feel like this time, it could actually be different. You definitely want 2018 to be different from 2017 in SOME way. Here's what your resolution, official or otherwise, says about you.

1. Lose Weight
The biggest thing this New Year's resolution says about you is that it's almost definitely not the first time you've made it. I, for example, made this resolution for a full decade before admitting to myself that it was the least effective weight loss strategy I'd ever tried. Basically, if you need the push of a new calendar year to make actual changes in your diet and exercise regimen, you probably weren't that motivated to begin with. And if you don't believe me, just ask the fitness industry, whose business model literally depends on you breaking this resolution before January ends. Also, you're probably in college and haven't yet realized that losing 10 pounds won't change your life like you think it will; at best, you'll just get a few more hate-glares from women on the street.

2. Save Money
Like weight loss, this kind of resolution is suspect if the only push for you to save money is the fact that there's now an "8" where there once was a "7." But feasibility aside, this goal likely means that you're scheming on some front—whether you're saving up for a house, looking to upgrade your wardrobe, or just trying to live a little less paycheck-to-paycheck in 2018. Either way (and IMO, regardless of how well you uphold it), this resolution means you respect yourself enough to have grown-up goals and rely on your hustling abilities to provide a better quality of life.

3. Get Married
If you're in a couple, this has probably been your goal for most of the past year, but your partner's not quite as keen on it as you are. But being the Type-A betch you are, you've known the age at which you want to get married and start breeding since you were six, and you're not going to let something silly like "financial concerns" or "not being that in love" slow you down. If you're single, you probably talk more about being single than most other things, and your (mostly married) friends' facial expressions have slowly morphed from "kind pity" to "my husband and I are going to laugh about you later." Basically, these resolutions make me sad because you're ultimately saying that you want someone to want to marry you—and that's not something you can "achieve."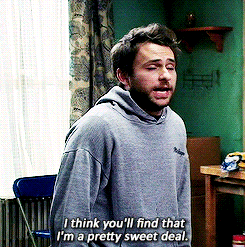 4. Travel To A New Place/Learn A Language
On the surface, your life probably looks totally together. You have a job and a 401k, your clothes usually don't have food stains, and your relationship status does not induce bi-weekly tears. BUT, deep down, you have a sense of being cosmically unfulfilled, and rather than do the work of seeking therapy being honest with yourself and figuring out why that is, you do what all basic betches do and decide that 10 days in Paris will renew your sense of adventure and zest for life. Ironically, you are probably the most likely to get married within a year because you're so determined to find yourself, and there's nothing guys like more than a girl who acts like she's not trolling for peen while going to European bars alone.

5. Advance Your Career
First of all, congratulations on having a career, or at least an idea of what you would like your career to be. Sadly, this type of resolution is usually preempted by getting laid off, working a job you hate for years on end, or being broken up with and deciding to "throw yourself into work." People who are well-established in positions where their only goal is to move up the corporate ladder traditionally understand that the first week of January does not function as a parade of junior executives marching into their supervisor's office to demand promotions, so making your New Year's resolution about your career means you're starting something from scratch or switching gears. Unlike other resolutions, what else this says about you depends on how well you actually uphold it: Vowing to do this and staying at your desk job another year means 2019's resolution will be "Travel to Greece," while successfully launching a new chapter of your professional life means you're really pretty spectacularly at the end of your rope in a way that launches weird, dramatic results. 2018 won't be your easiest year (and 2017 was definitely one of your hardest), but it could be your best.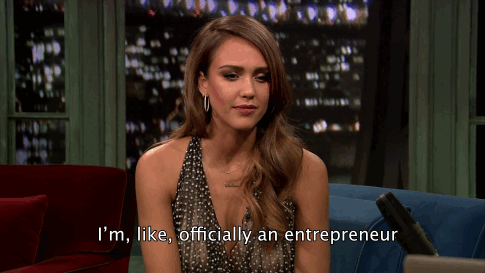 Honestly, the nicest thing you can do for yourself this New Year's is to take a leaf out of Facebook's book (anyone else get that cute "here's what happened in 2017" video this morning? Mine was ultimately depressing because I haven't regularly posted on Facebook since 2012, but I liked the impulse) and celebrate whatever good things happened this year, rather than immediately launching into everything else you want to change in 2018. They don't even have to be good things actually—just celebrate the THINGS. You did stuff! You got out of bed (presumably), you met at least one new person (it's okay if you hated that person), and you made it through one of the most cartoonishly, nightmarish years in American political history. You're a goddamn warrior, and your 2018 checklist can wait until at least February—which still leaves you five months to get that summer body.
The 7 Foods You Need To Cut From Your Diet Immediately To Lose Weight
Beach season, bikini season, show-something-other-than-your-ankle-or-wrist season is practically here. For the past couple of months, you've been living off a steady routine of Netflix, not shaving your legs, and seasonal depression. You've also avoided the gym ("it's to cold to go out!") and kept your refrigerator full of all the winter foods (ice cream) which you can def attribute to adding an extra layer of warm, bubbly fat that is keeping you from going bathing suit shopping just yet. Sadly, it's almost May, meaning that now it's do or die time as far as summer bodies go. Your coworkers have probably already started their carb-free diet weeks (you know this because they won't stop fucking talking about it), so you've got to get your shit together unless you want to look around one summer Friday and realize that you're the only person who is still afraid to wear shorts. If you need to lose the winter weight like, yesterday, cut these foods from your diet right fucking now:
1. Soda & Sports Drinks
If you heart sugar and carbonation, chances are you indulge in a Diet Coke um, every day. knock it off. Sugar is empty calories, and calories equal a fine mesh of chub along your thighs. If you MUST have something carbonated, try a little sparkling water with a splash of fresh lime juice. As far as sports drinks like Gatorade are concerned, skip it unless you're literally dying from your hangover. The sugar and carbs will add inches to your waistline unless you're like a legit Olympic athlete who needs the extra calories in order to complete a 5 hour workout.
2. Croutons
You're making your salad fat, and that isn't okay. Croutons are nothing but stale bread soaked in oil and spices, then baked. We have long held that carbs are evil, and now you're ruining a perfectly good salad with these little monsters. OF COURSE they're delicious—but on your salad they do not belong if you want to lose some serious pounds. You can have like, one as a reward.

3. Bottled Salad Dressing.
I've said it before, and I'll say it again: Buying salad dressing is incredibly lazy. They're usually pumped full of sugar, added fat, and calories. Buy a mason jar and mix up minced onion, minced garlic, extra virgin olive oil, Italian seasoning, and good balsamic. That shit will taste better than any calorie bomb you're squeezing out of a shelf stable bottle and you'll look like a literal sous chef when you casually reveal to literally anyone who will listen that you "make your own salad dressing."
4. Whipped Cream
I know you got the skinny latte with whip and you're feeling pretty fetch right now, but you shouldn't. Whipped cream is fun for one-time sex role play and that's it. It shouldn't have a sacred space in your breakfast and caffeine routine because it a) literally adds no nutrients, b) literally adds calories, and c) will literally result in a sugar crash later. Keep this shit where it belongs: on a giant ice cream sundae which you can have exactly once every six months.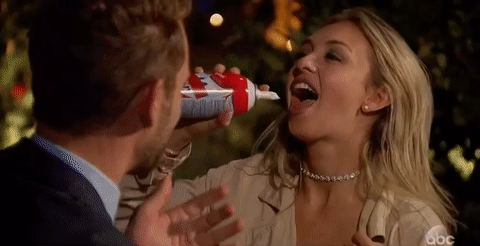 5. Pasta & White Rice
Again with the carbs. If you're trying to seriously drop the pounds but adore pasta and rice, get a measuring cup. This is your new bff. Measure out ¼ cup of either rice or pasta and boom, that's all you get. There's nothing that nutritionally interesting or valuable to either of these things—they just fill you up and are easy to cook without totally fucking it up. Try using spinach or riced cauliflower in place of either of these.
6. Smoothies
Unless your smoothie is a combo of spinach, plain Greek yogurt, and a handful of strawberries, your smoothie is probably adding extra sugar and fat. Fun fact: a 32 oz smoothie can have 800 calories or more. Skip this shit or make it yourself. This goes double for unicorn frappuccinos, which are only magical in the sense that they will magically add 15 pounds to your body.

7. Combo Yogurts
What do we mean by combo yogurt? We mean yogurt you can either buy with fruit on the bottom, or cute container attachments of nuts/granola/fruit/preserves/literally just cubes of sugar. If you're trying to be healthy, you need to march your ass to the store, get a contained of GREEK WHOLE FAT PLAIN YOGURT and that's fucking it. Making your yogurt into a dessert will make your thighs into inflatable pool animals. Sugar content and additives have made it shitty and worse for you than Count Chocula. If you're serious about losing weight, skip it.