The Betches' Bachelorette Guide To Los Angeles
Planning sucks, and bachelorette parties are a ton of work. So we're taking all the guesswork out of planning a bachelorette party by breaking down top bachelorette destinations. Our guides will tell you where to stay, eat, party, how to get around, and give you a sample itinerary that you can follow. You're welcome. Here's our Betches Bachelorette Guide to LA.
When it comes to bachelorette parties, there's no place like LaLaLand for a Girls Gone Wild adventure with your ride-or-dies. For one thing, the weather is damn perfect, the people attractive are as hell, and the nightlife culture is locked and loaded (until 2am). You'll be loaded too, once you deplane and start the festivities with shots, shots, shots! Between the countless swanky hotels, epic bars and restaurants, all-day pool parties, and activities tailored to tipsy groups of girls, you'll have no trouble finding the action in the City of Angels, although we don't expect you to behave like one. And if narrowing down your LA bucket list is too much of a struggle, have no fear—we did that part for you.
How To Get Around
Traffic can be a real B in Los Angeles, so stick to hotel pool parties during the day (or lunches by your hotel), so you don't waste half the trip in the back of a car losing your buzz. You can get Ubers and Lyfts in minutes and if you plan your nights right (dinner, drinks, etc. in the same neighborhood), some stuff is even walkable to each other. As for excursions that require a bit more time, reserve one day to do those and never overcommit. You need plenty of free time to wake, bake, and chill—or Instagram your crew in matching outfits.
WeHo is obvi where you want to be during your bach, because it's central to everything you need to get to: hot bars, clubs, restaurants, and more bars. More importantly it's sexy (neighborhood wise) and so are you (bridey wise). Check into The London, where you'll probably be licked by Winston and Churchill right off the bat. Their adorbs English bulldog mascots are tons of furry fun and they'll undoubtably make it into your pics up at the rooftop pool. Just don't get drunk and try to steal them, k?
This iconic LA hotel is always crawling with celebs and people standing around trying to look famous, therefore, your squad will fit right in. Located steps from the Sunset Strip, #TeamBride groups clearly want to go the specialty suite route. If you're really keen on YOLO'ing it up (aka spending all your money), the 11,000 square foot, bi-level Penthouse is a smart move. Inspired by diva extraordinaire Vivienne Westwood, it's outfitted with two chic AF bedrooms, a grand salon, media room for blasting get-ready jams, and a dining room with seating for 10. Plus a major table ideal for one leg up photoshoots à la Victoria Beckham. There's also a kitchenette and your OWN private rooftop featuring a BBQ, fire pit, daybeds and 360-degree views over LA. No big deal.
When you want to socialize with randoms, cocktails in hand, their main hotel pool is where the party's at. Rent a private cabana through the concierge and enjoy a day of fun in the sun, which you probably won't remember while making lifelong memories with your gals. There's also the onsite Alex Roldan Salon to make the primping process easier, when you're still too tipsy to hold up a blowdryer.
Hungover brunches can be held at Boxwood, where the best huevos rancheros of your life—and hair of the dog British-inspired cocktails—can be consumed by all. Or, partake in traditional high tea services if you're actually trying to class it up on this trip. Your call.
Where To Eat
View this post on Instagram
Gracias Madre: If you like trendy vegan spots (and slamming margaritas), go here. The vegan Mexican hot spot is 1000% cute thanks to a twinkling al fresco patio and decor that looks straight out of a Pinterest board. Even if you think you hate vegan food, you will be so drunk it won't matter you'll be into it, because their signature comida tastes anything but vegan. Think sweet potato black bean flautas smothered in cashew nacho cheese and butternut squash quesadillas with pumpkin seed salsa. They're so f-ing good you'll probs come back for more the next day.
Catch LA: If any of your single bridesmaids are shopping for husbands—or wives, or one-night stands—Catch is prime turf for meeting eligibles. It's always packed and the drinks are blackout next level. Just be sure to rock your nighttime lewks to dinner, because after the sushi roll party it's the after-party.
Mastro's Steakhouse: Mastro's is old-school Bev Hills and there are private dining rooms galore here. So if you want to ball out one night, this is the place to do it. Order all the seafood and steak you can handle (plus martinis, duh) then *carefully* make your way to the second floor for live music before you hit the town.
View this post on Instagram
The Ivy: OpenTable just included the celeb-loved Ivy in their top 100 restos for a GNO, and considering there's always a star-studded crowd and killer cocktails, the West Hollywood mainstay is a no-brainer for breakfast, lunch, or dinner. Pro tip: Make your res well in advance to avoid an obnoxious line. No one likes waiting when there are shots to pound.
Cecconi's: The last night of the bach is the ideal time to carboload when all you have to do is (hopefully) make your flight the next day, instead of put on swimwear (again) to go to the pool. Cecconi's is pasta and pizza heaven, and we highly suggest taking edibles beforehand going hungry. To really go out with a bang, book the Butterfly Room—aptly named after the heart-shaped butterfly painted by none other than the master, Damien Hirst.
Where To Party
No trip to LA is complete with bar hopping "the Vanderpump circuit" and if you play your cards right, you might even wind up drunk in the background on the next episode of Pump Rules. Pregame at SUR, Pump, and Tom Tom and be prepared to be that girl slurring her words and ordering more Pumptinis while demanding to meet the cast.
When you want to really take the partying to the next level, reserve a table at Delilah, the retro-inspired supper club that turns into a lounge with burlesque shows.
View this post on Instagram
Try to sneak past security to bump into celebs like Drake or Beyoncé if you're lucky, then make your way to The Abbey for late-night dancing.
View this post on Instagram
Here you'll rub sweaty bodies with shirtless pretty boys, grinding to Gaga, before stumbling into Flaming Saddles for cotton candy and a mechanical bull ride. Last call at Saddles is key.
Thursday, Day 1:
Pro Tip: If you're traveling from the east coast, take the earliest flight possible so you don't waste one second of sun/imbibing time. Average flights from the east coast are 5-7 hours, depending on where you're traveling from, so an even better idea is to take the red eye the night before.
Check in, dump your suitcase on the floor, grab the nearest bikini, and raid the mini bar. Then make your way to the roof to get your pool party on.

Order food to the cabana (and bottles of rosé, clearly), or put on real clothes and go for lunch at The Ivy or Gracias Madre.

Return to the pool for more debauchery and by all means, remember to nap. That's the only way you'll make it through the night.

Wake up, spend the next hour primping, and get in formation to head to dinner at Catch or Mastro's.

Post dinner, PUMP it up at Pump, SUR, TomTom, etc. then get sloppy at The Abbey or Saddles.
Friday, Day 2:
Pro Tip: The invite-only Magic Castle is bachelorette party GOALS, esp. since they require over-the-top cocktail attire. Ask your hotel concierge to make a res for your group for brunch or dinner, followed by the show, if you can squeeze it in.
Wake up and remedy the impending hangover with Bloody Marys and eggs at your hotel restaurant.

If you plan on doing something other than get sloshed at the pool today, book tickets to the Malibu Wines Safari. You probably saw the Kardashians get wasted while peeping wild animals like giraffes and zebras on Keeping Up, and now's your time to live your best life in

the bush

Cali. Another option is G

etYourGuide's LA Cannabis Tour

for any Mary Jane enthusiasts.
To mix things up (pool-wise) in the afternoon, you can also check out

Dream Hollywood

,

Skybar at the Mondrian

, and

W Hollywood

.

Put your ass in bed and NAP!

Wake up and dial room service for more get-ready booze.

Bust out the bach party flair and club crawl at Exchange LA, Avalon, Bardot, and Sound. Just be prepared since LA cover charges can be hefty.
Saturday, Day 3:
Pro Tip: Recovering from the first two days of wreckage may require spa time. Pamper the bride (and roughed-up gang) with treatments at The Beverly Hills Hotel.
If you aren't dead yet and still have some fight in you, brave the LA brunch scene. Noteworthy contenders include:

Best Girl

,

Sqirl

,

Salt's Cure

, and

Here's Looking at You

, and if you're up for a drive, there's also the serious brunch buffet at

Inn of the Seventh Ray

. Yes, where Jax and Brittany had their engagement party.
Swing by the legendary

Chateau Marmont

for cocktails with a side of people watching, or for basic tourist behavior, there's GetYourGuide's "

Instagram tour

," which takes you around to all the good spots for bach photos.

You know what time it is—NAP TIME.

Find something clean to wear (elastic waist optional) and settle in for food coma at Cecconi's.
Sunday, Day 4:
DON'T MISS YOUR FLIGHT AND GO THE F*CK HOMMMMMMMME
Images: Roberto Nickson / Unsplash; thelondonweho (3), gmweho, catch, mastrosofficial, ivyrestaurants, cecconiswesthollywood, tomtom, delilah, theabbeyweho (2) / Instagram
Where To Meet Guys Who Don't Suck
The absolute worst part of being single is trying to find someone acceptable for dating. Seriously, where do you meet decent men these days? With our complete douchebag-appreciating society and all these guys that want to act like your boyfriend but also want to sleep with your friends, it can be hard to weed out the losers from quality men. However, you probably aren't going to meet the love of your life in like… a club. Why? Because then you will be dating the kind of guy that hits on women in clubs. Usually kind of skeezy. I'm sure there are exceptions, don't @ me, I don't care. So where do you have the best chances of meeting a good dude? See below for a few suggestions on where to meet guys who aren't trash.
Downtown (Or Where The Jobs Are)
This one came from my gynecologist. Seriously. Disappointed that I yet again will not be adorning her office with photos of my children that she delivered, because my uterus is a barren wasteland and no one loves me or wants to reproduce with me, she literally lectured me about my life choices. She told me that I should not be trying to meet guys around Hollywood where I live, because everyone is an "ACTOR" (she literally said it with air quotes and an eye roll). She said to meet ~real men~, I should hit up happy hours downtown because that is where the men with real jobs are and where they will go after work. (Joke's on her, I never even try to meet men.) But anyway, I mean, it does make sense. Chances are the guys that have decent jobs are probably more likely to be actual adults and therefore will probably act like one in dating. As opposed to Chad. The male model. Whose parents pay for his apartment. That he shares with seven other guys. So wherever you live, hit up the downtown happy hours, or wherever the real jobs are.
Literally my Dr:

Dive Bars
Caution: you may be in danger of hipsters, but otherwise, the cool guys probably hang out at the cool bars that aren't super trendy or have lines wrapped around the block. Chill guys want to have a beer and talk to their friends, not dance to hardcore dubstep (is that still "in"?) and pay for $500 bottle service every weekend (which, let's be real, is probs on mommy's credit card). Try to find something relaxed and laid-back for your next outing with your friends and see if you can accidentally-on-purpose start talking to cool guys in this low-key environment.
Coffee Shops
I usually work from home, which gets really, really dull. I occasionally bring my work to local coffee shops just to get outside and have a reason to put on pants. There are always men writing, reading, working, etc. at cool coffee shops near me. I mean, if you're into creative guys that care about something other than their appearance or their booming modeling career (sorry, Chad). Coffee shops are also an easy place to talk to people, since they are less likely to be surrounded by a bunch of douchebag friends.
The Beach
If you want to meet someone laid-back and easygoing, the beach is a good bet. Guys who hang out in nature tend to be more relaxed and down-to-Earth. You will definitely find douchey guys there too—especially in the summer, but you can probably tell who they are easily by the fact that they're shitfaced at 2pm and are aggressively wrestling their friends while chanting something frat-related. Find the guys having a good time with their friends, and bonus points if they have a dog.
Run very, very far from this:

Images: Giphy (2)
How I Survive In Portland On A $50K Salary: Realistic 'Money Diaries'
As long as Refinery29 keeps recruiting socialites to write about their budgeting woes for their Money Diaries segment, we will keep flaunting the finances of our freelancers to remind the world what suffering really looks like. While not nearly as expensive as
LA
,
New York
, or San Francisco, Portland, OR, where I currently live, is rapidly moving up the ranks of American cities that young people flock to for overpriced beverages and an astronomical disparity between their rent and wages. Thanks,
Portlandia
. Here's what a typical day looks like in the Pacific Northwest's second favorite city (fuck you, Seattle).
The Basics
Occupation: Officially I'm a global communications planner at a media agency, which is one of those made up titles that means I majored in journalism in college and then shrugged my way into job. It's worked out spectacularly well for me thus far, so if everyone could keep their mouths shut and not ruin that, I'd be very appreciative.
Industry: Advertising. My office could not be more stereotypically "millennial advertising" if we tried. Portland's latest warehouse loft-turned-office has it all: exposed brick. unfinished floors. open floor plans. a three-legged dog who named Cooper who loves burritos as much as any of the rest of us. Welcome to media, it's just as glamorous as you were promised.
Age: 26
Location: Portland, OR
Salary: Approx. $50K
Paychecks: I get paid twice a month, on the 15th and the 30th. Sometimes this seems like a rational spacing of time, and sometimes it seems like four years have passed between the 15th and the 17th. If pay day happens to fall on a Friday, I am guaranteed to be starving for the next week and a half because my drunk self has no concept of not spending her entire paycheck mere seconds after she receives it on drinks for her all her friends.
Bonus: Much like debt-free college and social security, bonuses are a myth perpetuated by baby boomers to make us hate ourselves. No one tell them how well it's working.
Shit I Pay For
Rent: For rent and utilities, I pay a grand total of $705 a month. I realize that this is a screaming deal, and there's likely a reason. I live in the corner apartment of a building on a bustling street that hosts no less than four ambulance parties a night. We have no dishwasher, which means I could be stricken down with salmonella at any given moment. About once a month, someone tries to break into our basement storage/laundry room, which means I am unable to clean my clothes or access my storage unit for days at a time while the door is being replaced. Sometimes this means you have to wrap your cat in a blanket and carry her to her vet appointment because you physically cannot access her carrier. Don't mind me, the quirky twentysomething strolling down a busy thoroughfare, gripping a struggling, screaming, overweight cat as if her life depended on it. I'm a rom com waiting to happen.
Car: I'd say I fill my car up about twice a month, and it's probably $40 each time because I wait until there are literal tumbleweeds rolling around in the tank before coasting to the gas station that is only slightly downhill from my apartment.
Comcast:
I pay $40 a month for moderately reliable wifi and access to the most basic cable package so that I can watch two shows in real time:
Riverdale
and anything from
The Bachelor
franchise. I initially positioned this as a work necessity, just in case I have to write a recap or reactionary piece. That has never happened. I'm just trash who needs immediate access to
Riverdale
and
The Bachelor
.

Hulu: My first big move into adulthood was taking over my family's Hulu payment because it felt weird making my grandma pay for it while I handed out the password to all my friends. You could say I'm selfless. We sprang for the $11/month plan so that we can skip commercials. This is how the other side lives, my friends.
Gym Membership: I pay $89/month for a Class Pass membership that gets halfhearted use at best. Some weeks I'll remember that one day the sun will return to this god forsaken city, and I go to barre religiously for four days in a row. Then I discover Hawaiian food and don't move for another three weeks. Moderation is everything.
Going Out/Eating/Stupid Shit: I'm so offended that you would even think I'd subject myself to the trauma of checking these numbers. It's too much okay? Is that enough? Are you not entertained?
Savings: I try to put away anywhere from $200 – $400 a month for a month long trip I have booked in October. "Try" is the operative word here, because I usually end up dipping back into that savings a couple days before pay day. My Mint app is furiously buzzing just hearing me type this.
Student Loans: I have come to accept that I will be paying these until the day I die. My 10-year plan is that the United States government crumbles in some kind of YA dystopian anarchy plotline, and I don't have to finish paying for my college degree. That's it. That's as far as I've gotten in the realm of financial planning.

A Typical Day
8:00am – Eat what I've convinced myself is a healthy cereal alternative but what I know deep in my heart to just be a Trader Joe's branded version of Cinnamon Toast Crunch. Sprinkle a couple blackberries on top and voilà, I am a health guru.
8:20am – Get into my car and notice that my gas light is on. How long has it been on? Only God knows. Immediately decide that this is a problem for later me to deal with.
8:35am – Stop on my way to work to buy an iced latte that I can hardly justify because our office provides coffee. But it's the closest thing Portland has to Blue Bottle and so we all have to make our scarifies, I guess. My favorite part about spending $5.75 on an iced latte is that it only takes me 30 seconds to drink it and immediately wish that I had another one. Sure, it could have been $4.75, but I tipped a full dollar in my ongoing efforts to get the hot barista to remember me. This strategy has yet to pan out.
8:37am – While waiting for my latte, I openly gawk at a woman at a nearby table who has managed to pull off the heavy bang/oversized overall/struggling yet chic artist look that I was convinced, until this moment, only worked on people like Alexa Chung and Rachel McAdams. I wonder if she also tipped the barista a dollar.
10:00am – Walk to the cafe by my office because it's such a nice day and why not get some fresh air! Definitely no ulterior motives here! Just accompanying a friend and basking in that sweet Oregon sunshine!
10:05am
– Order a side of bacon, because I'm a growing 26-year-old girl and if
keto
taught me anything, it's that we should be celebrating this perfect piece of meat.
12:30pm – Ventured to New Seasons to stock up on cheese for my weekly Riverdale viewing party. If you don't spend your Wednesday nights devouring entire wedges of jalapeño gouda and mocking Archie Andrews, I honestly don't know what to tell you other than to get your shit together.

While there, I realize that I have yet to drink a single liquid today that isn't coffee, something that is definitely not helping eradicate the cold that has slowly taken over my body in the last 24 hours. In the name of self-care, I spend $4 on 11 oz. of hand squeeze orange juice and another $2.50 on a giant-ass bottle of Fiji water. I recognize that spitting in the face of sustainability is a bold choice to make in Portland, but I don't have a dishwasher and don't trust my own paltry cleaning skills to remove whatever bacteria may have accumulated in the four reusable bottles I actually own after months of use/baking in the backseat of my car.
I didn't buy lunch because Tuesday night I decided to meal prep for the week to make myself feel better about a solid week straight of takeout. This didn't stop me from standing in front of the hot bar mac and cheese and just sighing for five straight minutes. But, in the spirit of full disclosure, if we were talking a typical day I'd spend five minutes hemming and hawing about saving money and then drop $9 on a boxed salad, likely rife with e. Coli.
2:30pm – Consider eating the "afternoon snack" I packed this morning. It's a healthy and dissatisfying combo of carrot sticks and white bean basil hummus, something that sounded enjoyable while I was furiously grocery shopping the night before but now just makes me want to die.
2:40pm – Eat it anyway. Even Cooper is unimpressed.
4:30pm – I head to the store to buy some stupid expensive sunscreen for my stupid pale skin because the stupid lovely sun came out in Portland for the first time this stupid year. God forbid I go to an outdoor happy hour before slathering myself in SPF60 and praying that whatever well alcohol I've selected for myself won't interact with the sun and result in a cute rash across my chest.
4:45pm – It is now time for later me to deal with the fact that my car is running on literal fumes. I stop at the gas station near my office where the taxis fill up, because it's cheaper and still pull the "just $10 regular" move because I have never heard of foresight. Sounds like a problem for two-days-from-now me.
6:30pm – Spend the entire drive to happy hour convincing myself to just get whatever cheap cider they have on draft and then don't even hesitate before ordering the $10 cocktail special because it sounds festive and tropical. I also spring for an order of chips and salsa for the table because I'm the backbone of my friend group and also plan on eating them almost entirely by myself.

7:20pm – Head to my friend's house for our Riverdale viewing party, where I eat no less than five different kinds of cheese. It's easier to listen to Veronica say "Daddy" 150 times per episode when you're uncomfortably full of brie and jalapeño gouda.
8:15pm – This episode is dark. Like, are we really all going to pretend we cared that much about Midge? And are we going to have to spend the rest of this season dealing with the return of tortured Archie? Because there isn't enough cheese in all of New Seasons to make that okay.
9:30pm – Have to physically restrain myself from getting ice cream on the way home. I don't know when I became this monster that eats entire meals consisting solely of dairy, but I blame Whole30. There's no logic there, I just like to blame them for anything that goes wrong in my life.
Total Spending for One Weekday: Not counting the sunscreen but including the salad I typically would have bought, we're looking at $49.42. I've had worse days, but it's still not great.
Total Spending for One Week if I Spent Like This Every Day: $345.94. Refinery29, if you're still looking for people with zero understanding of how money works, give me a call.
It probably goes without saying, but this could have been a lot worse. If you factored a weekend brunch into this plus even the tamest of nighttime activities, were' looking at $500 a week. Who do I think I am? Bill Gates?
I know that, compared to a lot of people in a lot of places, I'm doing pretty well. I have an apartment that is cute when I actually clean it. I manage to eat enough food to feel bad about myself. My cat goes to a vet that's nicer than my actual doctor. I feel safe spending at least $7 extra dollars a week just to gain the affection of a barista who will never know my name. I've done okay for myself.
Shout out to people living in more expensive cities with less means. You're the real MVP's. Feel free to teach my your ways, unless they require that I stop spending $20 a week on extravagant cheeses to accompany my CW shows. That's just not a sacrifice I'm willing to make.
Images: Giphy (5)
How To Survive In Los Angeles On A $50K Salary: Realistic 'Money Diaries'
As a struggling artist/writer Betch in LA, I cannot believe how much I spend to live here. We recently covered the expenses of living in NY—a true account after Refinery29's batshit crazy Money Diaries, otherwise titled Daddy Pays My Bills and It's So Hard. So let's dive into what it costs to live in the other most expensive city in America, Los Angeles. Or like, that may technically be San Fran. Whatever, still talking about LA.
The Basics
Occupation: Artist (drawing/painting), Animator (what I went to school for), Writer (obvi, that's how you're reading this shit), Magician (a recent endeavor that sounds like a joke but isn't. Let's not discuss it further).
Basically, all my jobs are freelance and sound made-up (particularly magician). But I really, really love when my dad's douchebag, pretentious friends say things to me like, "Okay, so what's your backup career if artist/writer doesn't work out?" I tell them not to worry: I'm a magician now.

Hilarious.
Because I'm a fucking hustler, my income goes up and down depending on how much work I get. The cool thing about freelancing is that you can take on as much work as you want. The shit thing is sometimes there is no work. This is what credit cards are for.
Industry: Illustration, Animation, whoever will pay me to write or draw, etc.
Age: 27
Location: North Hollywood, CA
Salary: ~ $50k
Paychecks: I'm paid per project so this amount goes up or down. I spend about $3,000 monthly. Like, that is how much it costs to keep me alive here.
Bonus: The fuck. I'm lucky if people actually pay me what we agree on per project.
Shit I Pay For
Rent: $1,200/month for my own bedroom in a two bedroom apartment in an "up-and-coming" neighborhood that I share with a roommate and a dog. "Up-and-coming" means there was a shooting that killed 3 people on the next street over from us, but we're also getting a Whole Foods. The roommate pays less than me for the smaller room. The dog is a freeloader. I read recently that the ~smart~ person should only spend 1/3 of their income on rent. Like, what the fuck? If I made that much, the first thing I would do is move into a nicer apartment.
Utilities: $100-200 a month, for fun things like water, electricity, AC (a fucking necessity here unless you want to die in the summer), etc.
Car: I probably spend like $50 every week or two on gas. But tbh I usually work from home, so no one requires me to drive anywhere. Car service can be anywhere from $100-$600 a year (and God help you if you need new tires), which is why I just ignore it when the light comes on. #lifehack
Gym Membership: $40/month for a small private gym that I occasionally see celebrities at, like wannabe thirst trap Ariel Winter and Kylie Jenner's lips (unclear if she had a face under them).
Going Out/Eating Out/Stupid Shit: If my credit card bill exceeds $1,000, I cry. Does that clear it up?
Savings: lol
A Standard Work Day (Particularly, Today)
8am: Wake up. Cry because I hate mornings. I am literally an actual vampire person. I hate the sun and I'm nocturnal. Also, the whole drinking blood thing. That aside, since I work from home usually, I roll out of bed, get coffee, feed my dog (who doesn't get up to eat) and begin working looking like Nosferatu.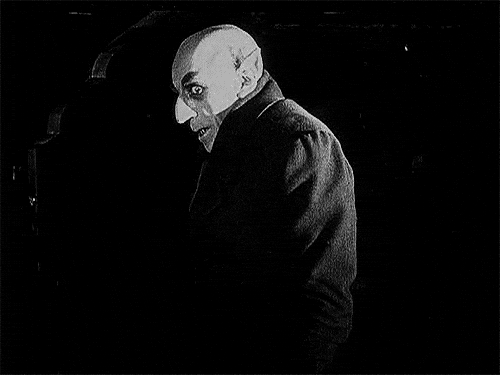 9am: Continue working. I'm illustrating a children's book today. It's about a kitty. Cry at the thought of my $200k film degree because I was going to change the world with my movies. My dog is snoring like a monster truck. Cute.
9:15am: On this page, the kitty says "meow, meow." Debate ending it all now.
11am: I'm meeting my friend who also works from home at a neighborhood coffee shop, so I force myself to get dressed (kinda) and put on makeup (ish). I get in an *actual* fight with my dog, who is still deadass asleep because she doesn't want to get up to use the bathroom. Like, I'm mad because she's making me late, but also: fair. Lift her 60lb ass out of bed and drag her outside and back.
11:30am: Go to coffee shop. Spend $14 on a nonfat chai latte barely bigger than a shot glass and a breakfast wrap. I tell myself I'm going to eat half the wrap and save the other half for later.
11:32am: Ate both halves. Fuck. I'm destined to be broke AND fat. Continue to illustrate kitties while bitching to my friend about how annoying our other friends are. My favorite way to work.
2pm: Go home, eat again. I told myself I was going to the gym at 3. Also, I hate the gym. I debate just being obese and not going. Why does it matter? I'm not dating. No one wants to fuck me regardless. I should just crawl back into bed with my dog (who is STILL FUCKING ASLEEP SOMEHOW) and give up. Think of the time I'll save.
3pm: The problem is, everyone at the gym is gross and sweaty. So then I have to touch the gross, sweaty things that they touched.
3:20pm: Late for the gym, but I somehow still go. Unsurprisingly, the gross and sweaty people are there. As is some chick from some show that I don't know the name of. She is soooo thin that she looks like an 8-year-old boy with blowup doll lips. It's a really good thing I'm not one of the many people trying to become some sort of actor or model in this city. I eat carbs, for one.

5pm: Come home but can't open my door because there are too many Amazon Prime boxes blocking it. What the fuck did I order? I don't even remember.
5:32pm: A new watercolor set (that can technically be for work), a sexy cocktail dress (from Amazon? Really? I don't remember this purchase AND I don't even go anywhere to wear this), cheap sunglasses that look identical to ones I already own, an Easter-themed bandanna for my dog with a bunny on it (necessary), and a pack of 100 candle wicks (at some point I thought I'd make my own candles). Total amount spent: $76.16. But I technically bought this shit two days ago so it really doesn't count as today's cost. Leave the boxes stacked on my kitchen table next to the other empty boxes I've been meaning to take out for three weeks.
5:33pm: Eat a Quest bar for post-workout protein. It is Birthday Cake flavor which is way better than the other Quest bars that all have this weird "Quest bar" taste, no matter the flavor. However, it does not taste like birthday cake. Strongly consider being obese again. Also, why do they all have that same flavor? It's like my college cafeteria. You could get a salad or a grilled cheese or a steak, and yet it all somehow tasted like the cafeteria. It's fucking wrong.
5:34pm: Write articles for Betches. You are SO welcome. I haven't even fucking showered yet, I'm just sitting in my sweaty (AND GROSS) workout clothes to get this shit done for you.
7pm: Feed my dog again. I really should cook something. Except I've already eaten everything I like and all I have left are frozen fish and chicken and turkey burgers and vegetables. I'd have to eat, like, super healthy. I decide to go grocery shopping tomorrow.
7:01pm: Oh sorry, by grocery shopping I meant, use Instacart to click on groceries and then have a struggling actor deliver them to my door for an additional $6 plus tip. Worth it.
7:02pm: Postmates my favorite pho place that I've been eating at twice a week because it's so fucking good I don't want anything else. Also? It's less than a mile from my apartment. Also? Between delivery, service fee (wtf is a service fee if I'm already paying for delivery though, Postmates?), and tip, the order costs twice as much. The filet mignon pho is $10, and I also get crab rolls which are literally lettuce wrapped crab for $6. The order total is somehow $32. What the fuck. Still worth it.
8pm: Eating my pho, super happy now. I think I'm going to take a bath. Well actually, because I went to the gym, I'm going to rinse off in a shower, and THEN take a bath. It's a huge waste of water but it's necessary because otherwise I will be sitting in gym germs and I will die.
8:02pm: I'm trying to drink less often but really, I need a glass of wine for a bath, sooo….

8:03pm: Good thing there's a liquor store next to my apartment. I spend $18 on rosé, but it's the one with the pretty rose carved into the bottom of the bottle. It's also the perfect shade of pink. So chic. Did you know a glass of rosé is only 86 calories? Like, a chardonnay is 120. This is basically diet wine.
8:10pm: Take a bath using no less than $50 worth of products from Lush. I smell amazing so it's worth it. Also, I didn't buy these today so it doesn't count.
8:20pm: Drank entire bottle of rosé. 430 calories. Fuck.
Total Spending for One Weekday: $64. Not counting my Amazon or Lush purchases because those were not done today. So yeah.
Total Spending for One Week if I Got Coffee/Breakfast/Dinner Every Day Like This: $448. That is fucking depressing.
Also, this is not including weekends, where depending on where we go, I may be drinking nine $3 margaritas (and ordering the $7 queso and chips) or four $12 vodka-soda-limes. Or, God forbid, if I go out to dinner WITH drinking. Or brunch, where it's $15 an entree, but only $15 more for bottomless mimosas which is seems like a good fucking deal. Because I drink like six of them. So I am saving money.
This day sucked in terms of spending, but I pay my rent and my dog sees a dermatologist, so I think we're doing pretty damn fine over here. Kudos to the Betches making it work in cities that clearly don't want us. In other news, my credit card bill is due in two days and tbh, after writing this out I don't even want to look at it.
The 10 LA Bars Where You're Guaranteed To Find A Husband
You can only have so many girls nights where Adriana's breakup is the center of attention before you start eyeing the bro selection and hoping one of them isn't a complete douche to distract you. Some nights you just want to trap a guy because all your friends already know how great you are and that's no fun. It's much more fun to watch a hot stranger discover how great you are. So for the nights when you just want to invest in your future but still want to get drunk, one of these bars is a perfect place to go husband shopping if you live in Los Angeles. Which is especially important because if you live in Los Angeles the chances of making it to a second destination are slim, so you must choose wisely when deciding where to go out for the night.
10. Lock & Key
This Ktown speakeasy is full of rich bros who are fighting to buy you a drink. This is a destination for groups and birthdays, which means the vibe is laid-back and rowdy at the same time. It's a social bar so if you're looking for a quiet date night you might want to skip this, though early in the night you can get away with chill cocktails by the bar. The patio has a DJ to keep the vibe feeling too house party, but it's still bright enough to see and not spill your drink and like, check out the merchandise. Great chance to make eye contact with your real life right swipes from across the patio, then when you make your way to the bar for another drink, you'll have to conveniently walk by him.
9. Roosevelt Hotel
Despite the fact that this is in Hollywood, which is the Times Square of Los Angeles, you'll actually find the Roosevelt Hotel has a good selection of normal chill dudes to strike up conversation with. Maybe it's because it's where industry adjacents go to drink and not be judged, but you'll mostly meet agents and managers and those types, aka well-dressed hot bros that should be gay based on their fashion sense and interest in your career, but are actually DTF—down to fiancé.

8. Bungalow
This is where all the west side ex-sorority betches and bros go to pretend they're not past needing to show an ID to a bouncer yet. The many rooms of this bar make it literally feel like you're shopping for a new beau, and also makes it easy to ditch a dud you half-start talking to once he mentions making America great again. It's also right on the beach, which is romantic or something, but you'll forget where you are once the bartender comps you enough Moscow mules. Attractiveness level is on point here, though chances of running into exes is also high.
7. Idle Hour
This valley bar is a good group spot with a fire pit in the back and a good selection of alcohol and beer garden snacks. It's far away enough from Studio City that you won't have to watch your boss on a first date, but also close enough for it to be convenient for those coming from Hollywood or the Valley. This is def a chilled out vibe, but because it's a popular spot for parties and gatherings, you'll find bros are in their element. Plus this way you can meet his friends and decide if be's cool based on what characters choose to spend their time around him.

6. Three of Clubs
This is a spot you want to come armed with your battalion of girlfriends, but on a good night it's rowdy and feels like a college party without the date rape. Sometimes it's a mixed bag as you'll get the old drunk men hitting on you, but the dance floor makes up for it. They play a healthy mix of 90s music, hip-hop, and Beyoncé so you can dance your way into some hot dude's heart.
5. Hermosillo
This Highland Park spot is half hipster, half trust fund, which means you'll be able to find your future husband AND your future side piece all in one place. HP is half gentrified which means there's still no sign of Urban Outfitters but there are a few fancy donut shops. It also means there are only so many selections of bars, so for convenience's sake most of the young virile residents will be at one of a few on a Friday night. And Hermosillo is one of those.

4. Dirty Laundry
Dirty Laundry is def a scene spot at this point, which means you may be spying on many first Tinder dates while scoping out your options. The good news is the bar is popular for a reason, and when it's not too crowded you'll never be short of an interesting encounter when you go out here.
3. Block Party
This Highland Park bar only opened in the last two years, but its proximity to a taco truck and crystals shop are an indication of its cool factor. The bright neon writing inside the bar is probably ironic in some way, and the bar has an immense selection of beers, which is like a magnet for bros who watch European soccer and know why cargo shorts are a pussy repellent. The bartenders are cute here too, which is always a plus. The back patio of this bar has party games like a giant Wii and shuffleboard, so the icebreakers are literally built into the bar.

2. The Friend
If you're into mustaches and tattooed bros with jobs, you'll like The Friend. This East Side joint is also set up like a house party, but like one from the 70s we think? There's usually a DJ spinning tunes and it's small enough that you'll be able to corner whoever you want for conversation or like, whatever comes after conversation.
1. Tenants of the Trees
This is right in the heart of Silverlake which means you can talk about the women's march while ordering a $15 cocktail and nobody will find fault with you. This is a good bar to go with friends that you don't mind losing before the end of the night. It's definitely got a hipster vibe to it, but in a more Williamsburg than Bushwick way.
9 Places In LA To Take An Instagram That Will Get Triple Digit Likes
I'm about to get really vulnerable with you rn **raises right hand** I, basic betch, waste an unnecessary amount of my life crafting the perfect Instagram photo for the sole purpose of getting likes in return. There, I said it. But if you're currently sitting there behind your computer screen judging the shit out of me, then you're either living a lie, or you're my best friend's mom who posts 12 photos a day and thinks Valencia is just a city in Spain. Like, think about it—when was the last time you went on a hike without slapping on a full face of makeup before ripping the tags off a pair of $80 Lulus? The answer is silence, because the result of social acceptance is much more soul-quenching than shedding pounds… or anything for that matter.
In the superficial land of Hollywood, we go to all sorts of extremes for the perfect photo op—we're so desperate for likes that people actually created a museum dedicated to ice cream, filled with excessive amounts of sprinkles and obese children, like it was the world's greatest discovery since Plan B. Yeah hi, it's called fucking Baskin Robbins. But whatever, if you're feeling super extra this weekend, you should def check out this list basic af landmarks in LA that are sure to up your Insta game.
1. The Last Bookstore
So you may not have physically picked up an actual book since you fake-read The Grapes of Wrath junior year (and no, Kindles don't fucking count), but this downtown attraction is home to the world's most prestigious self-described hipsters and vintage photo-ops. Helpful hint: take a pic standing under this tunnel made entirely of books, and it's sure to send you into triple-digit "like" territory.

2. Venice Canals
If your "aspiring actor" career hasn't exactly shown you a life of luxury and you CAN'T afford to travel to Italy on a private jet just yet, the west coast Venice canals are the place to be. Just think of the CA Venice canals as like Italy's annoying stoned cousin—slightly a drab to be around, but totally tolerable because you're guaranteed to leave high af.

3. Micheltorena Stairs
For people who think they're too good to pose in front of walls with graffitied angel wings or inspirational bullshit, this set of stairs is for you! Except that you wouldn't be reading this if you actually were too good for it. This is the perfect place to emasculate drag your bf while you two sit on the steps above the heart, accompanied with a photo caption inspired by The Beatles' lyrics. #AllYouNeedIsADrinkLove

4. Ladurée at The Grove
Tbh, I don't get the macaron hype. They're shitty flavors and they're like $4 a cookie. For that price you can get an entire box of Thin Mints. But they're like the Lambos of snacks. They're a status symbol, so I get why you'd feel the need to Instagram them. Ladurée at The Grove is actually pretty adorbs with its bougie Parisian feel, and as a plus, you can also drink Champs while you snack on flaky cardboard and $20 Caesar salads. Do it for the 'Gram?

5. Polka Dot Wall At The Springs
You know the Pink Wall on Melrose your basic tourist friends make you photograph them looking pensively toward a layer of smog at? Yeah, it's gone now all thanks to Pride Week, but don't be sad. You may have to travel to the slums to get here but this polka dot wall is what Instagram likes are made of. Wannabe fashion bloggers live for this shit because, in their words, "it adds, like, the perfect pop of color to any outf—" yeah, no I can't do this.

6. Alfred Coffee In Silverlake
Before you waste your money on a dumb T-shirt with this kind of mantra that you'll only end up wearing to bed, don't. Alfred Coffee in Silverlake is the perfect place to pose with your overpriced latte under this neon sign, while acting like you're about to finish writing the next Oscar-winning screenplay. I'm sure there's like, billions of other signs around this area that you could relate to on a heavily spiritual level, but I don't have time for that shit.

7. The Chandelier Tree
If you love using mason jars and burlap in every DIY project you've ever done, you'll love the Chandelier Tree in Silverlake. The century-old tree contains a shit ton of salvaged and refurbished chandeliers like the ones all over my wedding Pinterest board. Oh, and if you're feeling super generous, you can donate to the tree's electric bill to keep it lit each month, but really, it's like, get off your stump and pay your own damn bills.

8. Barney's Staircase In Beverly Hills
I hate to break it to you, but you'll never be as betchy as Rachel Green—mostly because there's no possible way in hell to survive in Manhattan on a local coffee shop's dime—but you can come close to fulfilling your wildest Rachel Green dreams by Instagramming this staircase found inside Barney's in Beverly Hills. This is seriously what I'd imagine the stairway to hell heaven looking like. Just be sure to hide that obnoxious yellow Forever 21 bag when posing on them.

9. Bradbury Building
If you're still using staircases for actual walking purposes and not for Instagramming, then you're doing it all wrong because this place is literal Instagram gold. I'm pretty sure there's some sort of historic significance behind it, but the only important thing to know is that this is the exact building in DTLA where Tom gave Summer a giant "fuck you" the moment he locked eyes with Autumn at the end of 500 Days of Summer.

7 Rooftop Bars In LA That Will Definitely Up Your Insta Game
In case you haven't seen Entourage, day drinking and living in LA go hand in hand. Because what else are you supposed to do in perfect weather when you don't have a real job? Rooftop bars are perfect for day drinking because you can get drunk while looking down on everyone working on your tan. In honor of Memorial Day weekend, here are the best rooftop bars in LA to make questionable decisions at.
1. The Standard Downtown
The Standard has one of the best hotel happy hours on their rooftop bar. There's a beer garden, a cocktail bar, and a pool (duh). It's right in the heart of downtown, which means you'll be able to bar hop your way around once you get tired of being above everyone else.
2. EP & LP
This West Hollywood bar was very trendy when it opened a few years ago and it still is. There's an Asian fusion restaurant downstairs, because of course there is. The sleek gray interiors and hot gay waiters and waitresses set the mood for Hollywood types to sit and spend. The convenient rooftop bar also makes it easy for you to transition from a business meal to getting wasted on the roof. It's a good place to people watch, but don't wear flats here or you'll feel underdressed.

3. The Red Lion Tavern
This Echo Park bar is very hipster and chill, which is good for groups (aka co-ed groups) that might not be into a scene type of place. The Red Lion is an old school German beer garden type, so the bar maids and bartenders are slow and a little grumpy, but the good news is the beers come in boots if you want to order more and save yourself the hassle of having to get the bartender's attention again. The roof is small but nice especially during the day when all of Silverlake and Echo Park is out. If you're hanging out in this area, chances are you live on the East Side and you'll probably run into at least three people you know, including someone you went to high school with.
4. Perch
Another downtown rooftop bar with a great view of the city. The vibe here is definitely more work crowd than struggling artist, but you'll enjoy talking to people without them asking you to read their screenplay or worse, check out their reel.

5. Hotel Erwin
So Venice might not technically be LA, but fuck it it's almost summer and you belong by the beach. This is a great bar to take visitors in the summer because they'll want to (ugh) see Venice and you can pop over to Hotel Erwin after for some watermelon cocktails and amazing views of the sunset. Just don't fall in love with the DJ here or you might never leave Venice.
6. Mama Shelter
This rooftop bar is kitschy but cute and sits on top of a hotel in Hollywood. They're also a restaurant with food served until late night if you get drunk munchies. It's also close to all the clubs in Hollywood, or if you want to go dance at Davey Wayne's you're right around the corner.

7. Skybar
This is part of the Mondrian Hotel in Hollywood, but there's a separate secret entrance to get up to the rooftop. This is like a go-out-all-night-because-IDGAF kind of bar, so expect to get blackout or see the sun come up. Probably both simultaneously. Chances are if you're going out with your girlfriends here, somebody is on the rebound. Nothing like going to a rooftop bar in a hotel to remind you that the fuckboy who dumped you probably couldn't even make it past the lobby. Sorry, but I'm too far above you to care what he's saying.
Want to read about the best outdoor bars in New York? Click here!
Where To Meet A Guy In LA With A Real Job
If you live in LA, first of all, we're sorry, but second of all we get it. The weather is nice, weed is legal, and it's practically mandatory to be chill AF. Unfortunately you can't throw a diamond and not hit one of the worst people on the earth: a struggling actor. It is, after all, a city that gave itself a nickname of La La Land and insists that everyone else use it. Basically LA is the girl from your high school that went to college and told everyone "My name is Michelle but everyone calls me Mickey" even though nobody ever called her that. Anyway, this fake it till you make it attitude makes it hard to date in LA, because everyone is a Lyft driver or screenwriter aka unemployed. If you want to meet a guy with a real job, because yes you do, then here's what we suggest.
1. DTLA
Actors notoriously hate going downtown, but you know who hangs out downtown? People who work downtown. There's a ton of chill bars, restaurants, and trendy events to attend downtown. If you want to make sure to avoid the unemployed, go to happy hour for a drink with your friends or co-workers at The Rooftop or Perch or any of the dozens of overpriced cocktail bars. There's no way an actor is going to make it to drinks at 6pm on a weeknight when all their auditions are in the Valley or the west side. Plus you can take a Lyft or the train from downtown easily and not worry about getting trashed.
2. Brunch In Santa Monica
Santa Monica is to be avoided during the week but on the weekends there's a decent brunch scene and you can walk to the beach after getting blackout buzzed on mimosas. Sure, you might have to join a Zog sports team to fit in but the good thing about Zog sports is… um… sorry we forgot what we were saying.
Yes we know it's in Hollywood but this bar is great for people watching. You get typical musician types hanging out here on weeknights because of the live music aspect, but these are all Grammy award winning musicians that are just hanging out between flying off for Kanye's next tour. The crowd on the weekends is definitely more 9-5 and you can start your night here before hitting up one of the many Hollywood clubs if you're feeling particularly bored.
4. The Culver Hotel In Culver City
This is another spot to hear live music and get drunk on drinks that require a man in a bowtie to make them for you. The good thing about this place is that it's on the west side, which is where the employed and ready for family types tend to nest. You're not going to meet a guy who still Ubers around instead of buying a car even though he moved here 8 months ago.
5. The Line Hotel In K-Town
To be fair you'll probably be more interested in dating someone you meet here if you're actually Korean, but K-town has its own secret Yelp in Korean which makes the whole neighborhood a speakeasy basically. You can go to a spa, get cheap Korean food, and go to karaoke at all times of the night. The Line Hotel is celebrity chef Roy Choi's creation, and it's a party in the hotel lobby on the weekends where you don't even mind when a stranger comes to talk to you because they're usually hot and make six figs.
6. Ventura Blvd In Studio City
Studio City is the DTLA of the Valley. You'll probably meet people who work in the industry, but they'll be more agents, producers, development types. You can weed out the assistants by how many minutes it takes them to ask "what do you do?" or name drop their boss's client. But go to the bars along Ventura like Laurel Tavern, Firefly, or The Six, and you can meet other chill young professionals. If you find a guy who's well dressed and ordering whiskeys by name AND he never mentions where he works, then you should hang on to him—he def has a +1 for award show after parties and if you're lucky he doesn't actually live in the Valley.
To find out which douchey bars you should avoid at all costs, click here!