6 Drugstore Mascaras That Are Better Than False Lashes
If you want my honest opinion, there's no bigger beauty faux pas then false lashes that look super fake. There's something challenging about making eye contact with someone that has a row of thick black lashes that look like ginormous curtains over their eyeballs (*glares at Geles from Are You The One?*). What's even worse is when you can see the applicator glue on the eyelid. To help you avoid all of that, I've rounded up the best (and cheapest) voluminous drugstore mascaras that look way better than false lashes.

If you can't afford a trip to paradise, you can at least enjoy the thick, full lashes you'll get from this mascara. That's kind of like paradise for your lashes, if you think about it. The trick to getting lashes that look like falsies with this waterproof mascara is to apply multiple coats before the mascara dries. That way, you can easily lift and shape the lashes.

The design of the short and long bristles on this brush head comb every lash, which eliminates clumps and injects maximum volume. Plump up the lashes with multiple coats to get your voluminous lashes courtesy of the drugstore aisle.

Maybe you have limp lashes (ew), maybe you need Maybelline's Volum' Express to give each lash lift and separation. It requires minimal brush strokes, yet creates arguably the thickest lashes out of all of the drugstore mascaras on this list. (I said arguably, don't @ me.)

NYX's volumizing AND lengthening mascara is buildable. That means you can layer on the coats to make lashes darker and fuller and very hype-worthy. The brush tapers at the end to help with separation, which also makes sure the mascara is applied all the way to the end of each lash.

If your poor financial decisions have left you scrounging for coins in old jeans pockets, your lashes don't have to suffer thanks to E.l.f's $3 mascara. Apply a few layers and get to batting your lashes at that hottie at the bar. Your drinks aren't going to pay for themselves, after all.

If you're wondering what retro lashes look like, think Twiggy's circa the 60s. The hourglass shape of the brush head coats the lashes for a plump, bold, fanned look without clumping. In true retro fashion, the mascara is only available in different shades of black for the boldest look out of all of the drugstore mascaras listed.
Betches may receive a portion of revenue if you click a link in this article and buy a product or service. The links are independently placed and do not influence editorial content.
Drugstore Highlighters That Will Have Everyone Asking "What Highlighter Does She Use?"
As much as I'd like to say I'm bad and boujee, I'm more like a medium and middle-class betch who still goes to the drive-thru at Taco Bell. Like, I have my own money, but I hate spending it. That's why I rarely set foot in Sephora, for example—it's a trap. For some reason, if I go anywhere other than the drug store for makeup, it's like all my money suddenly evaporates. So when I'm in the mood for a new highlighter to enhance my fall glow, I'm hitting up CVS. Don't judge me; my $4 e.l.f. does the job just as well as a $40 Urban Decay highlighter. Don't believe me? Try out these amazing drugstore highlighters for yourself. You can send your apologies for doubting me in the form of Sephora gift cards. Please and thanks.
This intense strobe highlighter comes in super radiant, warm shades. All are diverse, buildable, and def non-fading. The sheen glow is healthy for most sensitive types and designed to look phenom regardless of skin tone.

My secret weapon to achieving supermodel-esque cheekbones comes right in this $4 little packaging. Don't let the cheap price deter you, though. The Insta-worthy highlighter is full of hydrating goodness, vitamins, and a bunch of other healthy shit we like such as sunflower, rose, and apricot oils. You can apply wet or dry for a non-dramatic reflection. Bless.

This one is also a huge life-saver for me. Since it's multi-colored, it gives the most natural-looking results without making me look like I'm a Cullen sister (sorry for the Twilight reference). Illuminating in all the right ways, it also blurs imperfections, doesn't clog your pores, and has the most subtle sparkle.

L'Oréal's True Match line is designed to match and blend seamlessly with everyone's cheekbones, regardless of shade or undertone. Each shade consists of its own unique warm or cool undertone, so you can easily mix with your foundation and use it all over. Since it's v creamy, it blends in well, and like, honestly, you can pick this up on your next Target run. What's not to like?

For the inner Snapchat thot inside of us, this highlighting stick is everything we never knew we needed. Making you look selfie-ready at all times, the must-have pink light shade looks amazing on everyone (seriously, even our fave celebs) with no filter required. It reflects perfectly under some good lighting, so you hardly ever need the flash for your next photoshoot, and since it comes in the easiest applicator ever, it's basically mistake-proof, too.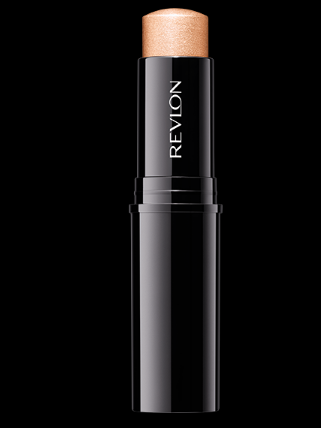 6 Amazing Drugstore Mascaras That Cost Less Than What You'd Spend On Wine
Summer has barely started and I'm already calculating how much I've sabotaged my bank account with my swimsuit online shopping habit obsession. Spoiler: it's not pretty. And because I'm an adult my parents refuse to fund my lifestyle, I now need to save money in other areas of my life by, like, cutting out regular meals, stealing toilet paper rolls from work, and buying my mascara at the drugstore. I really lead a charmed life. But luckily for us, there are actually tons of cheap mascara options out there so we can save money for something that really enhances a person's beauty: alcohol. Blessings. So here are six drugstore mascaras that will please even your cheap ass:
The Best Mascara For Volume
You may recognize this brand from middle school when you stayed up late watching wannabe aspiring models butcher the English language in an attempt to win over Tyra Banks in their commercial shoot. Aside from giving me valuable life hair lessons via the traumatizing makeover episodes, ANTM also brought CoverGirl LashBlast Mascara into my life and it really fucking works. Who knew. It's a go-to for anyone who wants clump-free voluminous lashes (so everyone). Plus it's v cheap, like cheaper than my $8 Uber Pool last night. Blessings.

The Best Mascara For Length
So this one is sort of a good news/bad news type deal. On the one hand, Butter London Lengthening Mascara will give you lengthy, voluminous looking lashes from roots to the ends, but on the other hand it's kind of pricey. Like more than I'd pay for a shitty bottle of rosé so it's probably not that expensive pretty fucking pricey. That being said, it's life changing for anyone with short lashes as it adds 20% more length in two coats. But, like, it's fine. I'll just cut my gym membership for this month because we all know I wasn't using that shit anyway.

The Best All-In-One Mascara
If you're looking for a mascara to switch up your look depending on if Mercury is in retrograde your mood, then Revlon Ultimate All-In-One Mascara is the best in the game. While it doesn't look like much—the brush head is fucking tiny—size (apparently) doesn't matter here because this mascara does it all. If you're going to make out with your ex's best friend for a more dramatic look, it can do that. Of if you're asking for me to unfollow you on Instagram looking for the perfect #nofilter #sonatural selfie, then it can do that too.

The Best Mascara To Fake Eyelash Extensions
If you're poor fiscally irresponsible but you still want your lashes to look like Ashley Iaconetti's after three beach meltdowns and one sad makeout session with Jared (I assume), then you're going to want to invest in a mascara that fakes eyelash extensions and Physicians Formula Eye Booster Instant Lash Extensions Kit is seriously the best one out there. It's ideal for those who love false lashes but suffer from rage blackouts lack the patience for falsies and the sugar daddy money for extensions. The kit comes with two tubes, one that contains a lash-boosting mascara and the other that contains cotton fibers that attach to your lashes to add length and fullness. If that sounds like a process, that's because it fucking is but that's the price we pay for optimal Instagram selfies beauty.

The Best Mascara For Nourishing Lashes
For anyone who fucked up their lashes last weekend by sleeping in their makeup and/or burning the shit out of them with an eyelash curler (hi), then L'Oréal Paris Double Extend Beauty Tubes Lash Extension Effect Mascara will be key to restoring your lashes to their former glorious state. At one end of the wand is a base coat infused with nourishing agents to strengthen and protect, and at the the other, a top coat that covers lashes in a blacker-than-your-soul pigment.

The Best Mascara For Lash Growth
Almay One Coat Extreme Mascara is the best of both worlds because it makes you look good AF while also promoting lash growth. It's sort of like that Nice Girl in your sorority who constantly tried to prove that she could be an athlete/sorority woman/faithful community volunteer/"fun time" at the bars but, in this case, we're actually buying the bullshit hype. It's a serum-mascara hybrid with a dark AF pigment that adds depth and drama to make lashes appear longer and more defined. Plus it defends against damage and prevents breakage all while growing your lashes. You really can have it all.