5 Favorite Brands You Should Never Pay Full Price For
I'm the kind of person that somehow always accidentally buys things. Like if I'm sad, I shop. If I'm happy, I shop. If my work is going well, I shop because I deserve it, and if it's going terribly, I shop to cheer myself up. However, as a semi-starving artist/writer, I don't have a ton of money to spare. So, I improvised, adapted, and overcame. I learned to how to be an expert bargain shopper. I also tend to like higher-end things, but who doesn't? As a sale connoisseur, I have figured out a few brands that are always on sale that you should never, ever pay full price for. Get the hell out of that Forever21, because here are some quality brands you can get at cheap AF prices.
Wildfox
A celeb favorite, Wildfox is actually my favorite brand of all time. Why, you ask? Because they specialize in sweaters and tees that are the softest things that have ever existed, like ever. That said, Wildfox is pretty expensive, with a basic tee costing ~$50 and sweaters ranging from $100-$400. They also have supersoft pajamas, sweatpants, jeans, bikinis, and sunglasses. It's definitely out of my price range for stupid graphic tees, or like the current sweater I'm wearing with a piece of pizza pictured on it (so soft though). That said, Wildfox is always on sale. My holy grail places to search for it are Hautelook and Nordstrom Rack, where you can get tees for $14 and sweaters for $40, but any department store's sale section usually has a ton of Wildfox items. The only downside is if you see something you have to have on their new releases, it may sell out before it hits the Rack. Splurge if you must, but for the most part, you can always find this high-quality brand for cheap.

WILDFOX Monday Mourning Knit Sweatshirt
Nike
One of my New Year's resolutions is to be less fat. I hate going to the gym but I definitely feel more motivated when I have new workout gear. Nike products are cute and fit well but can be totally expensive. Instead of buying cheap workout clothes and shoes that you feel meh in, buy Nike stuff on sale by hitting up their own factory outlets or department store sales. You can always, always find Nike at cheaper prices by doing a little digging. I even shopped at JC Penney recently (ew) because they had baby pink Nike sneakers at half price. That is the dream!

Bath & Body Works
If you have ever bought anything here full price, slap yourself. They have ~*~THE BEST~*~ sales. Never, ever buy a 3-wick candle for more than $12 (normally $24) and never buy body wash/lotion unless it's buy three, get three free. They stagger their sales and mail (and email) coupons, so sign up for their mailing lists to know when to shop. You may have to buy body wash one day and wait to buy candles for a couple weeks, but the money you'll save is worth it. Also? Always buy in bulk when they're having the sale, so you don't get desperate and pay full price because you've run out of candles and you need to destress right now. Their best coupons only work online, so don't even bother going into the store. You can always exchange products later for free if you hate the smell. They are having their semi-annual sale RIGHT NOW, btw.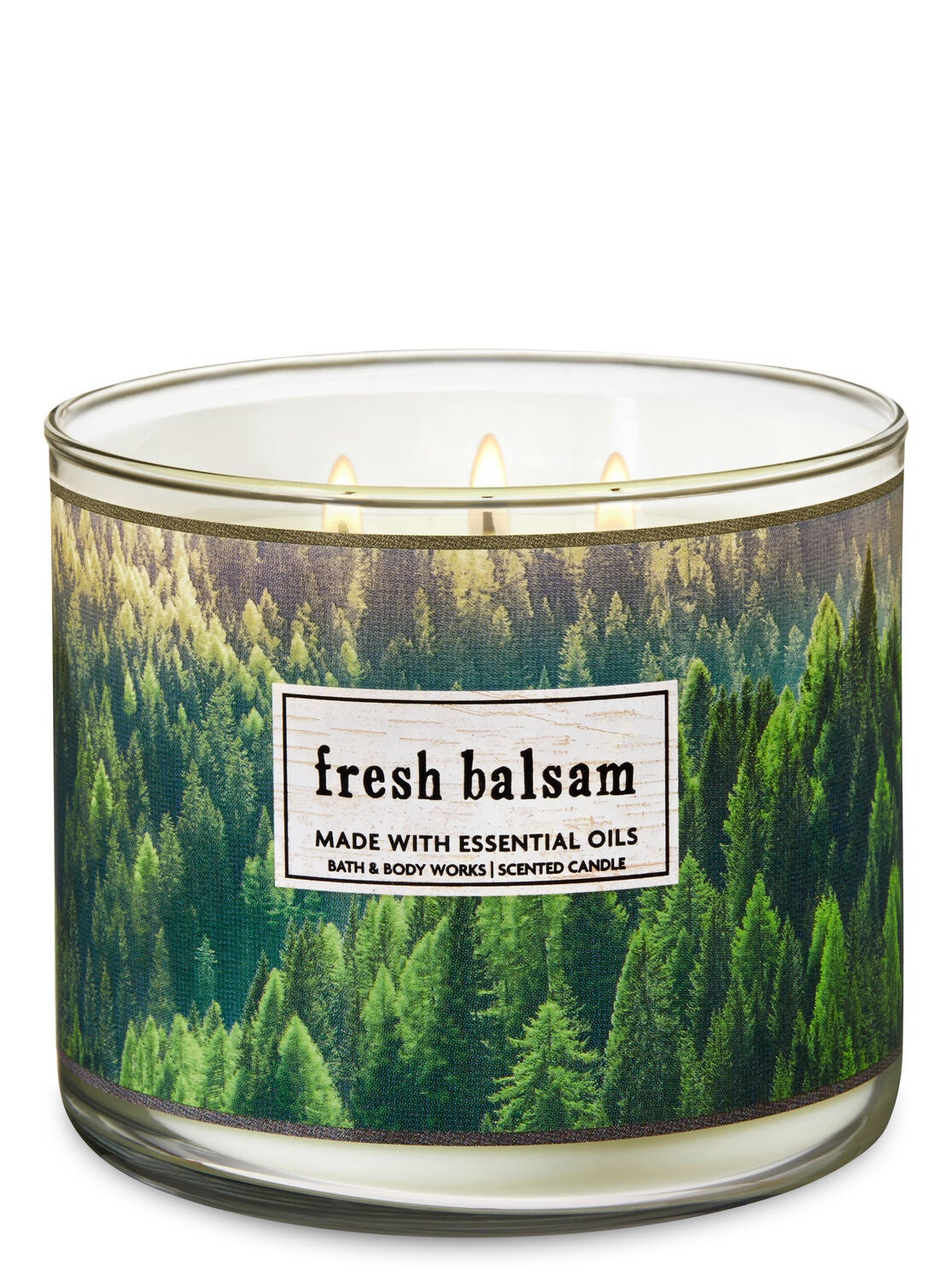 Bath & Body Works FRESH BALSAM 3-Wick Candle
Jeffrey Campbell
Jeffrey Campbell shoes are really trendy and fun, but although I adore them, they're not usually super practical and go in and out of style. Luckily, you won't have to spend a fortune on this pricey brand because they are also always on sale. Hit up the sales at Nordstrom Rack, Free People, Urban Outfitters, Shopbop, and many other stores to find these shoes discounted. These boots are currently 51% off!

Jeffrey Campbell Gamora Over the Knee Boot
Topshop
Another celeb fav, Topshop is soooo trendy, but I swear the quality is no better than Nasty Gal or Forever21, and it can be expensive. The Topshop website itself has really good sales, which you should always check first – it's currently 70% off! Since Nordstrom carries the brand, you can also always find cute Topshop pieces in their sale section, or on the Rack. It's the perfect place to pick up a trendy piece that you might hate by next year, but fits better than cheaper stores (yet you're paying the same price – ha!). Seriously, Forever, why is everything made for short people? Tall people are poor too, and we don't appreciate cameltoe and high waters!

Topshop Lace Trim Sequin Slip Dress
Images: Nordstrom Rack (3); Bath & Body Works; Topshop
Puffer Jackets For Under $100 That Will Keep You Warm All Winter
With colder weather hitting us from all sides (and Thanksgiving being over), it's officially time to transition your wardrobe to winter. I know, right? Fall lasted like, two days. Betcha wish you could go back in time to the summer when you couldn't stop whining about how you couldn't wait for it to be sweater weather. Right? Right, Jenna?? I'm just a little salty about the cold, don't worry. In any case, one of the main things you'll need to survive the winter will be a good jacket. And not just any jacket, a puffer jacket. These trendy marshmallow coats have been worn by the likes of Kendall Jenner, which means they will keep you warm and stylish all winter long. Thank god for small miracles. I'm not going to freeze my ass off for anyone or any trend this winter. It's just too damn cold.
Unlike the bike shorts of this past summer, the puffer jacket trend is not going anywhere anytime soon, and THANK GOD. That means you can still buy one and justify your spending that much more. Tons of celebrities are killing it with their puffer jackets, matching them with any and all outfits, and you can too. I found copies of the best celeb puffer jackets that you can recreate this coming winter. But, obviously, I found them for way less—I know you don't all have Kendall Jenner money, and with the holidays coming up, we all need to save where we can. So read on to find my favorite affordable puffer jackets.
3 Cozy And Inexpensive Teddy Bear Coats
Finding a coat that is transitional from fall to winter is one of the most satisfying things. Yes, it's even better than blocking your ex on Instagram (and that really gives me a rush). Look no further than teddy bear coats for your trendy cold weather go-to. Tons of celebrities and bloggers are wearing this trend, so obviously, that's all the validation I need to join in on this fluffy look. Here are some of my favorite celeb teddy bear coat inspirations and where to get their look for less.
The Coat: Kris Jenner
My first inspiration was Kween Kris Jenner. Instead of spending her momager budget on the teddy bear coat she's wearing in the Instagram below, you will only be spending $100. You read that correctly. I found a total copy of Kris's coat from H&M.
Unfortunately, the private plane does not come with this knock-off coat. We'll just be wearing ours on the subway. It's fine, I'm not salty or anything.

The Coat: Olivia Perez
My next inspiration was from style Icon Olivia Perez. Everyone seems to be wearing the I.Am.Gia teddy bear coat, but I found basically the same one from Pretty Little Things.
This jacket is intended to look more oversized, giving you a relaxed but chic vibe. I like to pair mine with an all-black outfit on a Saturday night or sweats on a Sunday morning. This camel color is the best because it's super versatile and adds a minimalistic neutral boost to your look.

Danielle Bernstein AKA We Wore What
How could we include a roundup of teddy bear coats without our favorite style icon, Danielle Bernstein. Although we may not all be Instagram sensations like We Wore What, you can still get the look at Cry Baby. It's a complete replicated of the Acne Studios coat, which retails for up to $2,600.
Lucky for you, Cry Baby has made one for under $100. It's cropped in all the right places and has a little bit of an oversize shoulder, so the fit looks good on everyone.

Who knows how long teddy bear coats will be in style, so while you stay on-trend, do it without spending your entire paycheck. I mean, you'll feel pretty stupid come next year if nobody is wearing teddy bear coats except you, because you dropped hundreds of dollars on one. Let me know in the comments what other trends or looks you want to see for less!
Images: krisjenner, livvperez, weworewhat/Instagram; H&M; PrettyLittleThing; Cry Baby
Betches may receive a portion of revenue if you click a link and purchase a product or service. The links are independently placed and do not influence editorial content.
3 Trendy Faux Fur Coats For Under $100
November chills force us to start layering and packing up our short-lived fall outfits. But just because it's cold AF doesn't mean you can't look good. Thankfully, faux fur jackets are a trend that allow us to be both stylish and warm. That's why I've rounded up some of the cutest faux furs. Perfect for all your favorite holiday activities like blacking out on the sidewalk and chasing down your uber in 30-degree weather. But since you're also a broke betch and need to save money for like, presents (ew), they're all under $100. So don't call PETA on me, because these warm and stylish coats are all #vegan and #crueltyfree.
How To Look Cute At Work Without Offending HR
As you all know, going to work is the actual worst. Like, I have to wake up hours before my body naturally wants me to, all so I can go to a job just so I don't die of starvation. Life is hard. It's not just getting out of bed that ruins my day, but the fact that I have to put myself together enough to look like a functioning human. I wish we could all just give up the pretenses and allow sweatpants in the office. Personally, I think it would make everyone happier, and happy employees just don't shoot their husbands do crappy work, right? Right. Like, I'm not even washing my hair on most days (thank you, dry shampoo) and I don't think there's been a Monday (or Tuesday, or Wednesday) that I haven't showed up super hungover. Obviously, I reserve all my effort for looking good when I actually have the chance to see people I care about—Linda from HR, you do not count. So, here are some office looks for less that'll make you look like you actually tried for once. Employee of the month over here.
Some of these office looks for less are inspired by my favorite era, and some are just inspired by the stuff I happen to have in my closet at the time. In any case, none of these outfits will cost your entire paycheck, so you can thank me for that. And, obviously, you'll still look super cute in case you need to impress the cute guy in sales or whoever. And for more advice on what (not) to wear to work, buy our third book, When's Happy Hour?
Clothes That Look Like They're From Revolve But Cost Way Less
Okay so obviously we all know I hate paying a lot of money for clothes. I'd rather spend my hard-earned cash on more important things, like $50 Ubers and vodka sodas for the entire bar when I'm drunk. The catch here is that I love being fashion-forward and trendy but also cheap AF. Life is so hard. I always find myself laying in bed scrolling through websites like Revolve and Shopbop and wanting everything—but not being able to afford it. Don't worry, though. I've found pieces that look EXACTLY like Revolve, but for less. Vodka sodas for everyone!
Revolve Look #1: Cropped Denim Jacket

Cotton Citizen Super Crop Denim Jacket
I'm always searching for a good cropped denim jacket, but I'm not about to give my first born to pay for it. This one is from Revolve for the really reasonable price of $425. IS THIS A JOKE? I found the exact jacket on Zara for $50, so save that extra cash for… IDK, anything else! I paired it with a sweatshirt dress, chain belt, and my favorite sock booties.

Revolve Look #2: Utility Jumpsuit
My next look is a jumpsuit. I love to wear jumpsuits literally everywhere. They're great for traveling, nights out, and especially when you're doing nothing. Revolve has one for $248. GET OUT OF HERE WITH THAT.

Michael Stars utility jumpsuit
I found one on Pretty Little Thing for $38, so you're welcome. When it comes to styling this jumpsuit, I put a bodysuit on underneath and unbuttoned the jumpsuit a little. That way I avoid looking like I know a lot about how to change your car's oil. I paired it with sock booties and silver hoop earrings I got from Gemmed Jewels, which also has jewelry for less. I'm a sucker for a good hoop earring. it can take your outfit from day to night real quick.

Pretty Little Thing khaki utility jumpsuit
Revolve Look #3: Culottes
My last look is these new trendy culotte pants everyone seems to be wearing. I was skeptical about them at first, but I'm a follower so I bought them. Sorry, mom. Culottes are great for the weather change and to wear to work or on a Saturday when you're pretending to look like an adult. Revolve has them for $194, no thank you.

I found them on the American Apparel website for $68—a little pricier than I like to spend, but if they're pants I can wear over and over to the office, then I guess I'll spend it. I paired this look with a crop top and clear mules from Zara that I now live in. I also threw on a translucent raincoat, because apparently, these are really in style now.

American Apparel twill pleated pant
Hope you and your bank account enjoy these looks for less!
Images: Revolve (3); Maya Media (3)
Betches may receive a portion of revenue if you click a link and purchase a product or service. The links are independently placed and do not influence editorial content.